It certainly wouldn't be hyperbolic to call HBO's The Sopranos one of the most important shows in pop cultural history. The James Gandolfini-led crime drama ushered in the renaissance of television; an era that not only made short-firm storytelling premium, but also positioned the anti-hero at centre stage. Without Tony Soprano, Breaking Bad, Mad Men, Sons of Anarchy, Boardwalk Empire, and Billions simply wouldn't exist – and although the source material predates The Sopranos, you could argue Netflix wouldn't have had the stones to adapt House of Cards. Incidentally, Mad Men and Boardwalk Empire were created by the show's staff writer Matthew Wiener and director Alan Taylor, respectively. So you can imagine our unadulterated excitement when an interview with The Sopranos creator David Chase – as well as The Many Saints of Newark cast – was offered to us.
14 years after the original series concluded in controversial fashion – and after much navel gazel during the interim period – the dream team of Chase and Taylor have reunited to give fans what they've been clamouring for: more content. As you'd expect from someone who essentially discovered the formula to create perfect television the first time around, Chase had famously resisted the idea of a The Sopranos movie until fairly recently. And who could blame him? Why risk diluting an otherwise faultless legacy? Thankfully, the conditions were just right – a combination of a resurgence in popularity courtesy of COVID-19 induced lockdowns; Warner Bros relenting to Chase's demands after extensive negotiations (we assume) – and soon after, the cameras began rolling.
RELATED: 'The Sopranos' Prequel Might Already Be Greenlit For A Sequel
---
---
The Many Saints of Newark is burdened with a sense of responsibility. Tasked with honouring a legacy in more ways than one, the mere thought of such an undertaking alone would've undoubtedly been nerve-wracking. In the most basic regard, it was required to do the phenomenal mythology of which it originates justice. In another, there's the matter of Michael Gandolfini – son of the late James Gandolfini AKA Tony Soprano himself.
The young actor was forced to grapple with the complex psychology behind becoming reacquainted with his father… on top of having to honour the aforementioned legacy. This wasn't something he was simply handed on a silver platter due to his genetics, either. As revealed earlier this year, and re-examined when we spoke to the man himself, Michael Gandolfini recorded four hours of Tony Soprano dialogue in preparation.
"I think if I thought about it too much, I wouldn't have been able to really perform in the way that I needed to," Michael Gandolfini explains to BH.
"My top priority was learning something, because if I learned something as a young artist, I was going to be able to say it was a success."
"I recorded a lot, I mean, more than four hours probably. Anytime Tony had any kind of conversation with Dr Melfi, that was on my phone, and I'd pop on my headphones and just walk the streets. There's a real musicality to how Tony talks and the way the rhythm is very important. I knew if I could find the rhythm. without thinking about it, I could really track his emotional journey."
"We started having lunches together at this place called Junior's Cafe in downtown Brooklyn," leading man Alessandro Nivola revealed.
"Michael and I would sort of hang out and talk about nothing in particular, our lives and what our experiences had been, and how we'd become actors. By the time we started shooting, I really felt a kind of filial affection towards him."
---
---
"The two characters – Dickie and Tony – have this love between them, but David Chase is so unsentimental, he'll never have two men express that to each other in a direct and open way… it just had to exist there and we'd play off it," he adds, which prompts a chuckle from both parties involved during the interview.
"We both had different kinds of pressures on us, he was obviously assuming this iconic role of his dad's and I was being given the opportunity of my career to date."
"I was really determined not to squander this role of a lifetime David had written for me. That was something which drew us closer."
"It was incredible, I mean, getting to work with Alessandro Nivola is one of the greatest gifts of my career. Our relationship is pretty similar to Dickie and Tony," adds Gandolfini.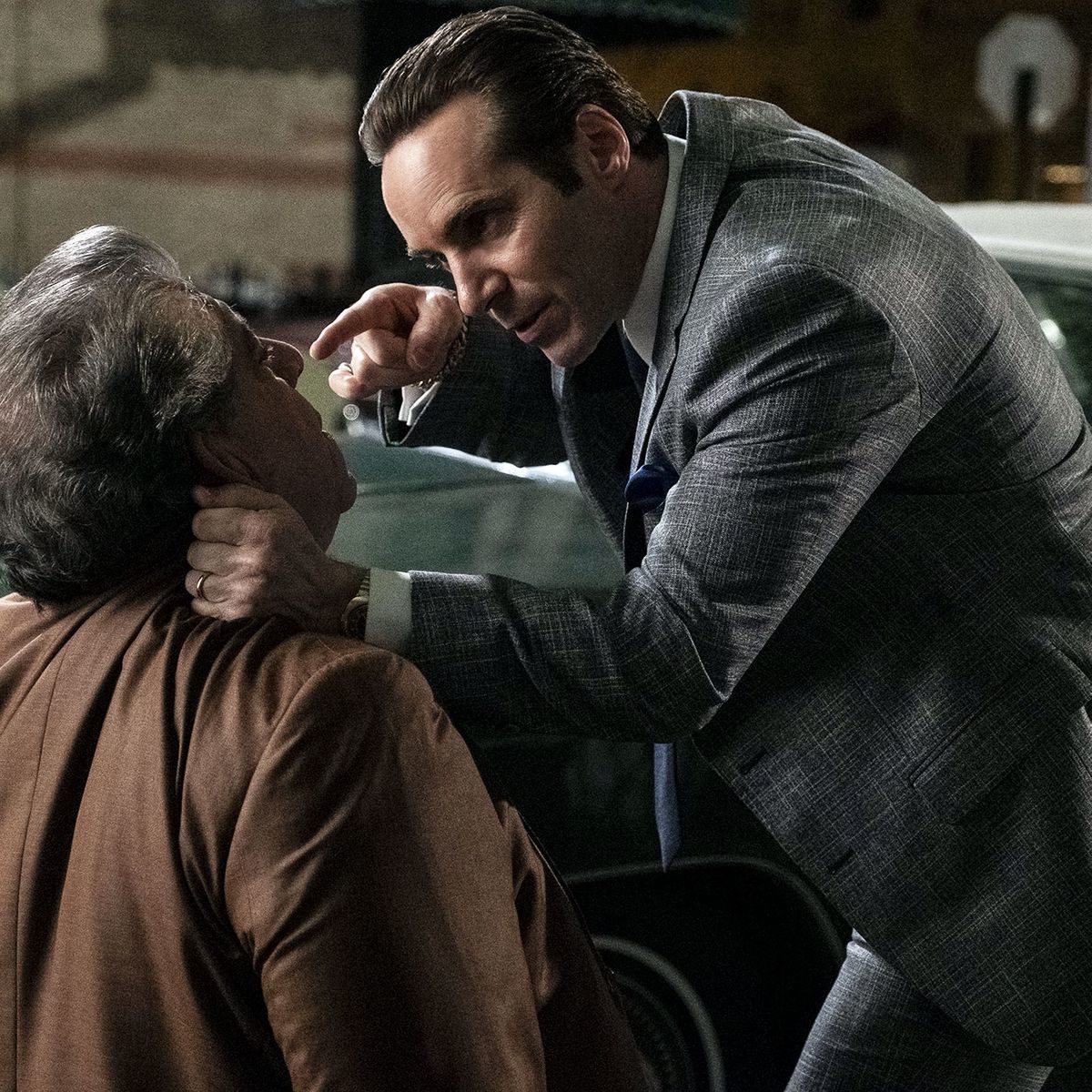 "The thing that was most exciting – making the movie with Michael Gandolfini, James Gandolfini's son," Jon Bernthal – who portrays Giovanni "Johnny Boy" Soprano (father of Tony Soprano) – told BH exclusively during a separate interview promoting Taylor Sheridan's Those Who Wish Me Dead.
"It's beautiful that they've kept it in the family to play Tony Soprano. I think Michael is an unbelievable talent. He has a beautiful heart, he went about this in such a beautiful way. Being able to play his dad and go on this journey with him – of him getting closer to his father – is something I'm proud to be a part of. I think he's going to do great."
"I've known Michael since he was a baby, he was born shortly after my son and he's a great kid," original series star Michael Imperioli – AKA Christopher Moltisanti – told BH exclusively during another interview late last year.
"I haven't seen him act, but I know David Chase made sure he auditioned for the role of Tony, and David worked to make sure he was right. He wanted the right fit, it wasn't a case of simply getting the gig because he is Jim's son."
---
---
Check out BH's interview with David Chase below.
---
BH's David Chase Interview
This might sound like a loaded question, but I have the ask… what's it like waking up each day knowing you changed the landscape of television forever?
Well, I don't think about that at all when I get up in the morning [Chuckles.]. I have other concerns. Look… it's very difficult to answer that. Here's what I'll say – I think, that show, we did a really good job. I know that we met my goals and I'm really happy with that. If it changed anything, that's really good. That's great. Because it needed changing. So whatever we could do to help with that is good.
It's to my estimation that, aside from the element of family, the enduring nature of The Sopranos can be attributed to the pervasive concept of decline. The characters always talk about how good things used to be, their respective situations don't really feel like it ever improves, and out here in the real world – there's this almost universal mentality of things were better yesterday. Was this by design or simply a happy coincidence of outwardly reflecting Tony's psyche?
It was completely by design. And I think it took a while for people to get into that. Even though the show was a success right from the beginning – so I don't know what I'm talking about – that was by design and I don't think that's what people saw right off the bat. I think they saw an entertaining gangster show, and little by little, this bitter pill kind of crept in.
Now, you were famously against the idea of The Sopranos movie up until relatively recently. What changed and why did you choose to use Dickie Moltisanti as the vehicle for it as opposed to, say, Johnny Soprano, or even purely through the lens of young Tony?
Well actually, now that you mention it, the desire to get away from a strict The Sopranos movie – which I said I didn't want to do – and move over onto something else… Dickie Moltisanti, which was always an interesting character who myself and my partner as writers, you know, didn't know about either.
He was talked about, we didn't really know him, and we thought he'd be fun to – well not "fun" – he'd be interesting to write about. And that he would be a solid gangster. We were out to make a gangster movie. A crime movie. It happened to be under The Sopranos umbrella, but we wanted to make a good, free-standing gangster film.
---
---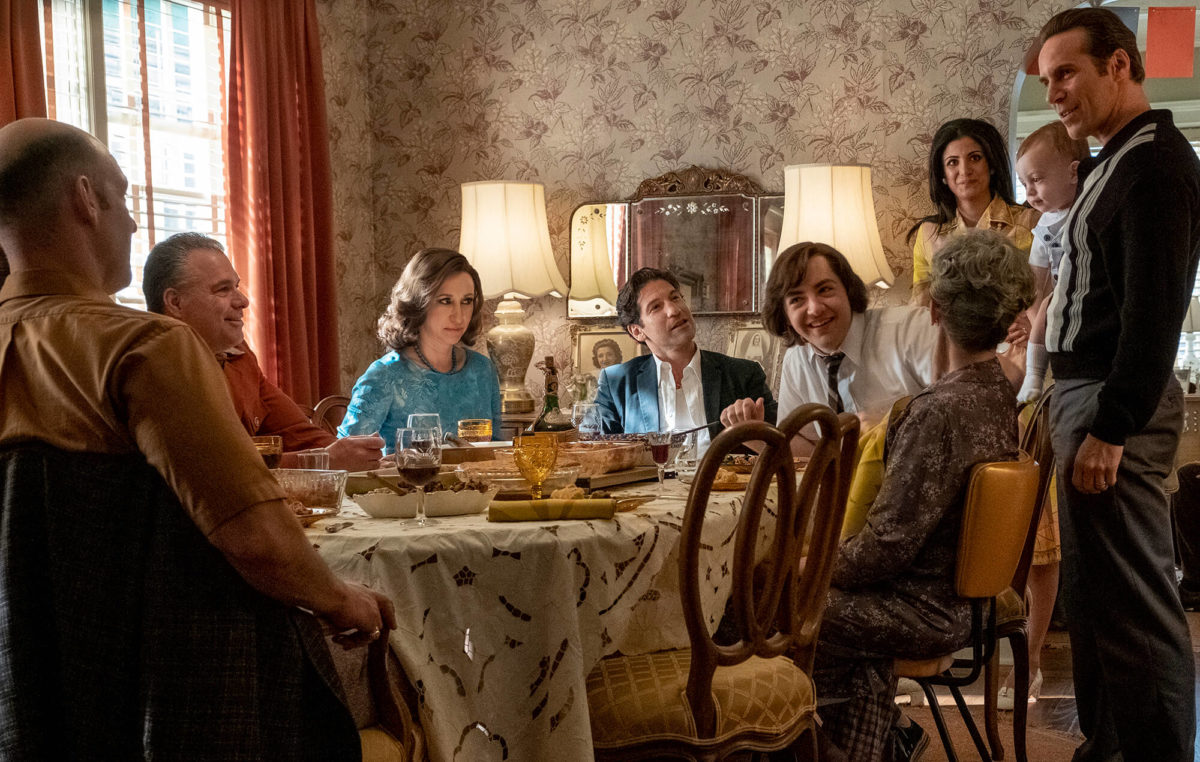 A project like The Many Saints of Newark presents some unique opportunities. You can add emotional resonance and weight with what you choose to include, and you can also give diehard fans those little moments Junior's jab at Tony about not having the makings of a varsity athlete. When the camera cut to Corey Stoll, I had to pause it because I was dying for a good five minutes – you just instantly knew what he was about to say.
[Chuckles.] I've read, in the intervening years, people were writing and saying, "I'm sure we're going to see that goddamn thing about varsity athletes, they're going to drag that out"; and other people saying, "Oh I hope they say varsity athletes." So, you know…
But what motivated you to re-contextualise what I've always viewed as a vital bit of canon surrounding – SPOILERS – [redacted]'s involvement in [redacted]'s demise, and by extension, [redacted]'s entire arc?
Well, we don't want to reveal any plot…
Right, yes. Of course…
Dickie was just always very interesting. I mean, what he was… in a prior episode, I'd written a single paragraph about this guy. And then once in a while, he was mentioned. We as writers… I was always wondering, "Who is this guy? How big is he? Is he a giant like [James Gandolfini]? Is he small?" So we set about to answer those questions for our own pleasures.
In recent times, both you and director Alan Taylor have publicly alluded to the possibility of additional The Sopranos content. I don't know if you're at liberty to discuss any of it in detail – in fact, I'm fairly certain you're not – but hypothetically speaking: if you were offered unlimited time, unlimited resources, and… there wasn't any morons in suits telling you what you could and couldn't do… how would you roadmap the franchise's future?
I have no interest, really, in universe building more than this already is. I'm only interested in these characters. Dickie, in a way, goes back all this, and he's Chris' father – that includes him. But I have no interest in getting them involved with the Russian mob. No crossovers.
---
---
---
Funnily enough, in the weeks since we sat down with David Chase for this interview to promote The Many Saints of Newark – there are now fresh discussions surrounding a The Sopranos prequel series. Chase himself has reportedly signed a five-year, first-look deal with WarnerMedia that covers both film and TV across HBO, HBO Max, as well as Warner Bros.
"We're talking to David about a new series – Sopranos related – on HBO Max," Ann Sarnoff, CEO of WarnerMedia (Studios & Networks) reveals to Deadline; adding how the company is "thrilled" with the results of The Many Saints of Newark. Although the box office numbers have admittedly been less than stellar.
"You see The Sopranos pop into the top ten of viewed series on the service and it's given it an entirely new life. It's literally lifted all of The Sopranos franchise in a new way. You can't measure just by the box office."
David Chase is adamant a return to The Sopranos world will require a handful of non-negotiable details:
The story would take place after the latest film (set between the 1960s to 1970s, prior to the original series circa 1998).
He would have sole control of the script.
Original series and The Many Saints of Newark director Alan Taylor helms the project.
Here's the more official synopsis for The Many Saints Of Newark:
Young Anthony Soprano (portrayed by Michael Gandolfini) is growing up in one of the most tumultuous eras in Newark's history – becoming a man just as rival gangsters begin to rise up and challenge the all-powerful DiMeo crime family's hold over the increasingly race-torn city. Caught up in the changing times is the uncle he idolises, Dickie Moltisanti (portrayed by Alessandro Nivola), who struggles to manage both his professional and personal responsibilities – and whose influence over his impressionable nephew will help make the teenager into the all-powerful mob boss we'll later come to know: Tony Soprano. 
Joining the Michael Gandolfini, Alessandro Nivola, and Jon Bernthal will be Vera Farmiga as mother Livia Soprano, Corey Stoll as Uncle Junior Soprano, John Magaro as Silvio Dante, Billy Magnussen as Paulie "Walnuts" Gualtieri, as well as genre veteran Ray Liotta, Lesli Odom Jr., and Joey "Coco" Diaz. The screenplay has been written by series creator David Chase and helmed by series director Alan Taylor (The West Wing, Deadwood, Mad Men, Boardwalk Empire, Game of Thrones).
The Many Saints of Newark is scheduled to be released in Australian cinemas on November 4th.
---
Now that you've read our David Chase interview, check out some of BH's previous yarns with high-profile figures here.
---
---