Step aside, Survivor. Amazing Race? More like a… la poubelle. SAS Australia? Fuggedaboudit. If it's a real challenge you're after, look no further than Alone Australia (which is currently in the process of casting for 2023).
In addition to receiving our very own NCIS spin-off, the hit reality TV franchise is touching down on Australia's rugged terrains this year to let Aussies get a taste of the gritty format international audiences know + love, courtesy of the folks over at SBS.

10 individuals will be placed in remote wilderness, spread out away from each other, and equipped with just 10 items from an approved list. There, they'll confront "the merciless forces of nature and hunger" and rawdog nature as long as they can. The winner takes home a "life-changing prize" (US$500,000 for the original series).
For the uninitiated, there won't even be a camera crew to step in when shit gets dire. The battle-hardened operators stranded in the middle of nowhere will also be tasked with documenting their own journey – hence the name of the series. As you'll discover, this game is equal parts mental and physical with virtually zero safety nets. So best come prepared.

RELATED: 'Below Deck – Down Under' Is Bringing The Nautical Drama To Aussie Waters
---
---
"Alone Australia will follow a cast of individual self-reliance experts as they brave the elements and fight to stay alive on their own terms… with nothing but what they carry in on their backs," reads the casting call.
"Their mission: to live alone in the wild, for as long as they can, documenting their journey every step of the way – Whoever lasts the longest, wins a life-changing prize."
The questions you have to ask yourself – according to the same casting call – are as follows:
Are you a

true

survivor in the practical sense of the word?
Is self-reliance a way of life for you?
Do you consider yourself a skilled survivalist?
Do you have the stamina to sustain yourself for weeks on end in a harsh environment with no contact from the outside world?
RELATED: Surviving Nines Days On A Real Deserted Island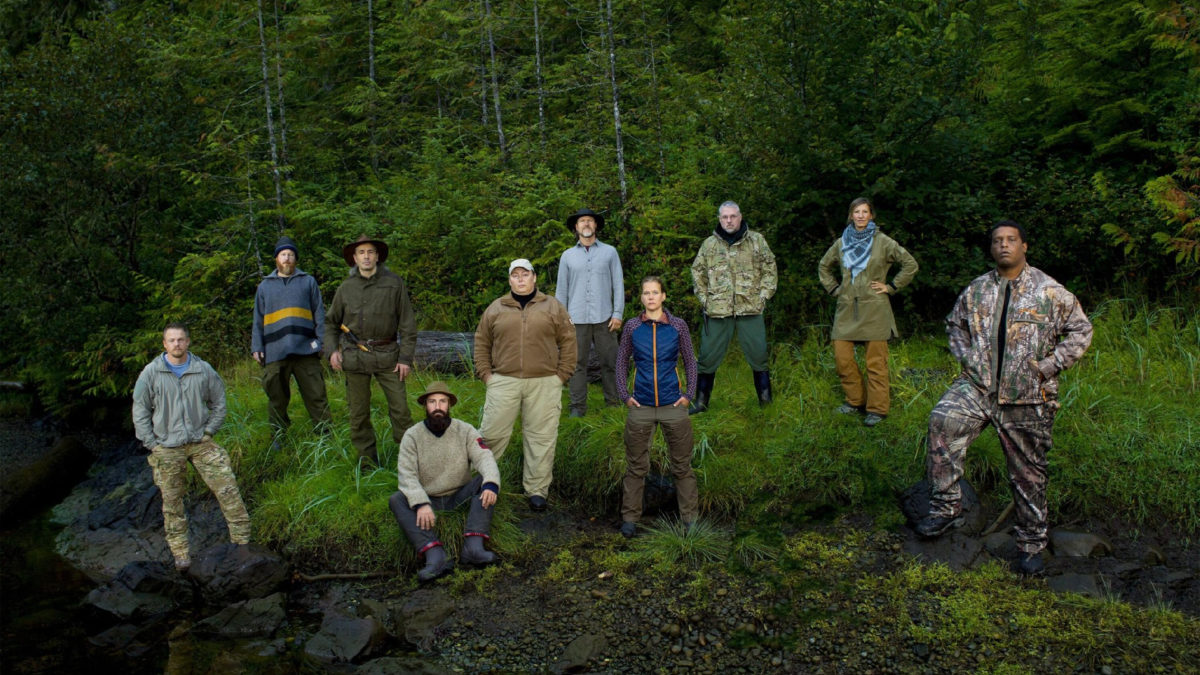 SBS Head of Documentaries Joseph Maxwell has noted how First Nations knowledge may prove integral.
"We're always on First Nations land. And I think one of the things Alone has done quite usefully with some of the First Nations Canadian stories is effortlessly thread in that acknowledgment of the lands we're on," Joseph Maxwell tells The Guardian, later stressing the importance of a diverse cast.
"There might be certain customs or traditions that we're able to inform people about."
---
---
A location for the inaugural season of Alone Australia has yet to be finalised, but Maxwell has revealed scouts were on the lookout for cold locations with the view to start filming in June 2022.
"No matter what you label yourself – an adventurist, bush crafter, expert hunter, fisher, forager, self-reliance expert, prepper, or survivalist. No matter which traditions your knowledge, methods, and skills derive from," reads the casting call.
"If you have what it takes to keep yourself alive with only basic tools and equipment and if you're ready to put yourself to the test in the survival challenge of a lifetime… we want to hear from you!"
Alone Australia is scheduled to air in 2023. Applications are currently open to local residents aged 18 years and above. Set aside 30 to 40 minutes to get it done and answer honestly.