Apple TV+ is pulling out the big guns. Vying for their fair share of eyeballs in the ongoing streaming wars, the deep-pocketed platform has now offered a preview of its incredibly ambitious Isaac Asimov adaptation – Foundation – co-created by David S. Goyer (Batman Begins, The Dark Knight, The Dark Knight Rises) and Josh Friedman (War of the Worlds, Snowpiercer series). While many have already dragged out the tired comparison of "Game of Thrones in space", based on the gorgeous first trailer and source material alone, dare we say it… this could very well become so much more.
"When revolutionary Dr Hari Seldon (portrayed by Jared Harris) predicts the impending fall of the Empire, he and a band of loyal followers venture to the far reaches of the galaxy to establish The Foundation in an attempt to rebuild and preserve the future of civilization," reads the series description.
"Enraged by Hari's claims, the ruling Cleons – a long line of emperor clones – fear their unrivalled reign may be weakening as they're forced to reckon with the potential reality of losing their powerful legacy forever."

RELATED: If You Liked 'Line Of Duty', You're Going To Love 'Vigil'
---
---
At the risk of once again dipping the political chocolate bar into the entertainment peanut butter and vice-versa – which I'm certain we're all sick of at this stage – the core themes and nature of Foundation will be quite pertinent in the modern context; right down to the painting of desperate cautions as alarmist rhetoric and a rigid power structure wherein those at the top are unwilling to compromise for fear of losing their hegemony. No further explanation required, really…
The only real obstacle we could foresee in the pathway of David S. Goyer and Josh Friedman's Foundation series? Collapsing under the weight of its own ambition. While it has all the earmarks of serialised greatness, its success all hinges on the execution. More specifically, it all hinges on making it digestible for the everyday punter (not just the sci-fi enthusiasts). The sheer scale of this project – in both story and production value – will either be its very making or its downfall.
"So without giving too much away, I figured out a way to have some of the characters extend their lifespans," explains Goyer.
RELATED: 'ZeroZeroZero Is The Best TV Show You're Not Watching Right Now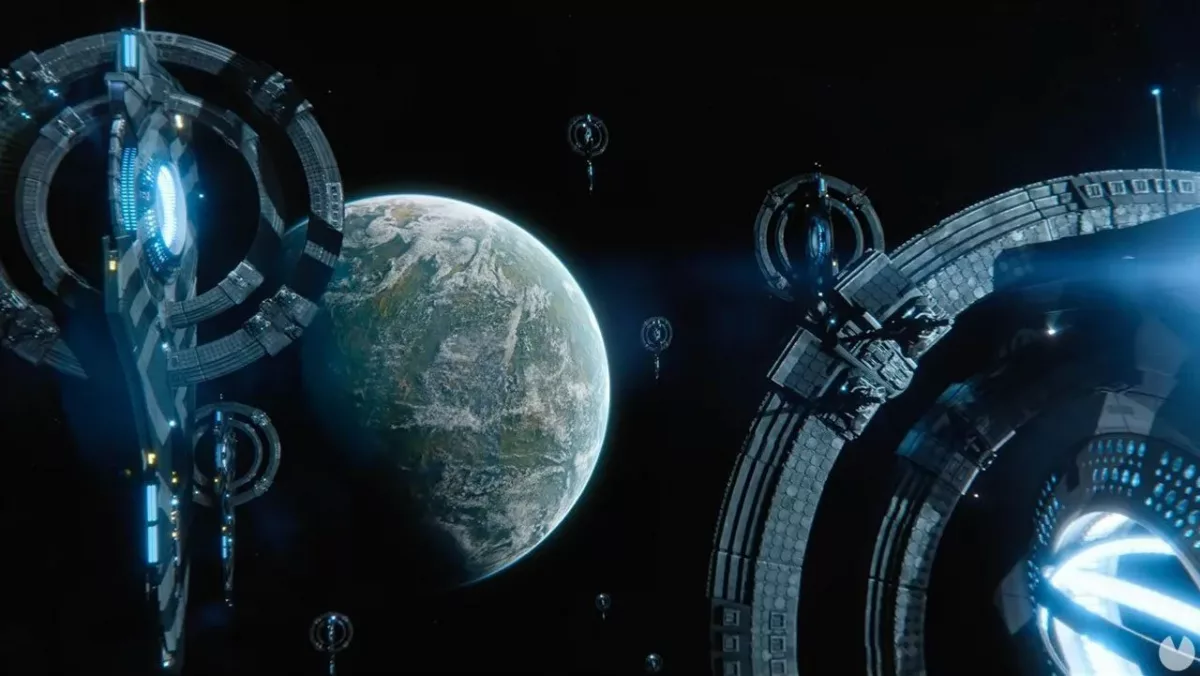 "About six characters will continue from season to season, from century to century. That way it becomes a half anthological, half continuing story. When Apple asked me if I could pitch it in one sentence… I said: 'It's a 1,000-year chess game between Hari Seldon and the Empire, and all the characters in between are the pawns, but some of the pawns over the course of this saga end up becoming kings and queens.'"
"It's a generational saga. But the anthological time element didn't take me too long to figure out. What was [harder] to figure out was: How do I make the show emotional? Because the books aren't particularly emotional and, in general with television, people watch for emotion. They want to fall in love with these characters. So I had to figure out ways of using Asimov's themes and ideas, but internalizing them into the characters."
Jared Harris will be joined by Lee Pace, Lou Llobell, Leah Harvey, Laura Birn, Terrence Mann, Cassian Bilton, and Alfred Enoch. Co-creator David S. Goyer will serve as showrunner, with the likes of Robyn Asimov (daughter of Isaac), Josh Friedman, Cameron Welsh, David Ellison, Dana Goldberg, and Bill Bost signed on as executive producers.
---
---
The first 10-episode season of Foundation will stream via Apple TV+ on September 24th of 2021 – watch the trailer above. And while you're at it, check out our deep-dive into the best streaming services available in Australia.