Apple TV+ is contributing to the WeWork legacy with a limited series about the prolific rise and fall of the co-working space/commercial real estate empire starring Jared Leto and Anne Hathaway – which will soon join the film adaptation currently being penned by The Big Short writer, Charles Randolph.
Based on the six-part podcast of the same name, WeCrashed will depict how the US$47 billion Softbank-backed operation shit the bed to an almost unprecedented magnitude: burning US$2 billion in 2018, aborting its highly-anticipated and highly-overvalued IPO in 2019, before Founder & CEO Adam Neumann – whom many have since painted as a "cult leader" and "megalomaniac" with plans to become "president of the world" – controversially fled with a US$1.7 billion golden parachute.
WeWork employees, on the other hand, were offered little more than terminations, void contracts, and close to zero severance (some of which having abandoned their former jobs, relocated). So you can imagine the big fella doesn't have many friends left from the old salt mine days. Or anywhere in the business world, for that matter.
---
---
RELATED: Having A Rough Week? WeWork Is Now Selling Their US$60 Million Gulfstream Jet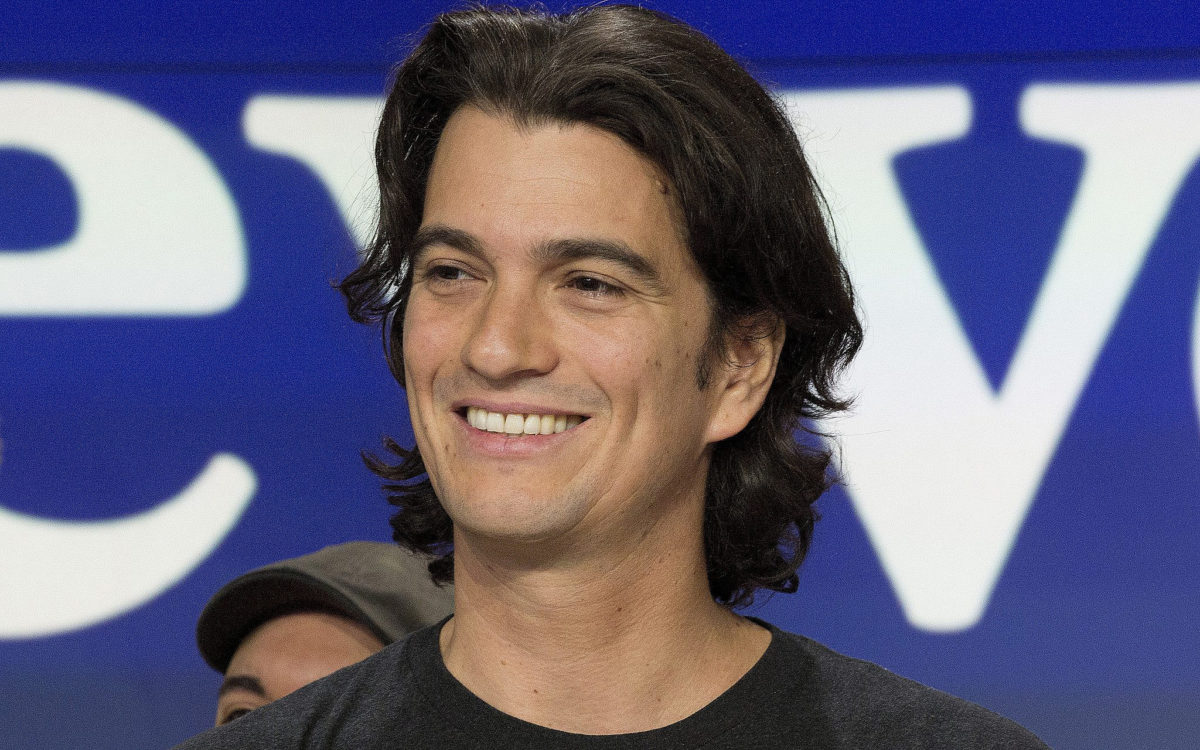 While casting has been confirmed, official roles have yet to be announced. Given his general aesthetic and faux-messiah vibe, we can safely assume Jared Leto will be taking on the role of Adam Neumann. Anne Hathaway will ostensibly portray wife/Co-Founder/Chief Brand & Impact Officer and CEO of WeGrow Rebekah Neumann, who allegedly fired several employees because she "didn't like their energy". Both Leto and Hathaway have also signed on as executive producers.
WeCrashed has been written and created by showrunners Lee Eisenberg (Year One, Good Boys) – as part of his overall deal with Apple TV+ – alongside Drew Crevello (Tomb Raider). John Requa and Glenn Ficarra – the duo responsible for Crazy, Stupid, Love, Focus, Whiskey Tango Foxtrot – are on board to direct.
The forthcoming WeWork series represents one of several major projects actively being developed by Apple TV+. Recently, the streaming service involved itself with productions like Kitbag – the historic drama about Napoleon Bonaparte directed by Ridley Scott, starring Joaquin Phoenix – as well as Martin Scorsese's Killers of the Flower Moon – yet another historical drama starring Leonardo DiCaprio and Robert De Niro. On a related note, just a few months prior, Apple TV+ was also among several streaming services in negotiations to acquire No Time To Die for US$600 million… which eventually led nowhere.
Keep an eye out for updates on WeCrashed here.