Out of all the streaming services on the market right now, it seems Stan Australia is still one of the best-rated when it comes to TV shows. Yes, there's a hefty amount of quality movies on Stan as well, but you're really spoilt for choice when you're trying to track down the best shows on Stan. Almost overwhelmingly so.
From crime drama essentials like Gangs of London and Fargo to iconic dramas like The West Wing, Mad Men and Breaking Bad, Stan has some of the best TV you could possibly ask for. And it's a wide range too, offering a scope that's damn near unrivalled when we're talking about the best streaming services in Australia.
And while Stan Originals don't quite match up the quality of something like Netflix Originals, the Australian streaming service has a firm enough grip and a very well-trained curatorial eye when it comes to mining some of the best TV shows of the past few decades and offering them up to stream all in one spot.
---
---
That goes double if you like the blunt, more straight-shooting approach of British TV – Stan seems to favour British classics, as well as – obviously – the Australian screen industry, with Stan Originals including TV adaptations of Romper Stomper (which isn't good) and Wolf Creek (which is decent).
Some of the most popular shows on Stan include RuPaul's Drag Race All Stars, Billions and Yellowstone. But they aren't always necessarily the best. Below you'll find some really underrated gems worth searching for, including Southcliffe, The Lazarus Project and Heels.
The Best Shows On Stan Right Now – Table of contents:
---
Gangs of London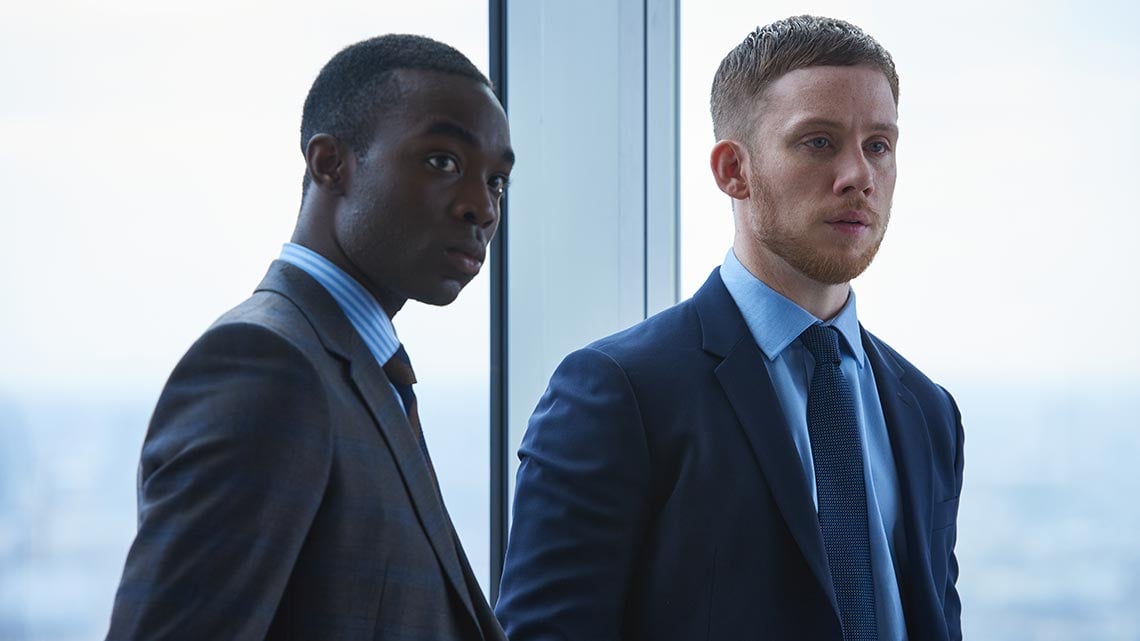 IMDb Rating: 8.1
Showrunner: Gareth Evans, Mike Flannery
Starring: Joe Cole, Sope Dirisu, Michelle Fairley, Mark Lewis Jones, Lucian Msamati
Genre: Crime drama
Possibly one of the best crime dramas to emerge in the past few years has been Gangs of London, sliding in seemingly out of nowhere but winning over both critics and fans almost immediately. Driven by a simple murder mystery plot, with numerous crime family members trying to find out who ordered to hit on big boss Finn Wallace, the TV show is a relentless look at the seedy underbelly of London.
With a second season of Gangs of London on its way soon, it's looking like now is the perfect time to binge through this intricate, bloody web of mob ties and absolute carnage and catch up on what really is one of the more exciting exclusive Stan series out right now.
---
---
---
Yellowstone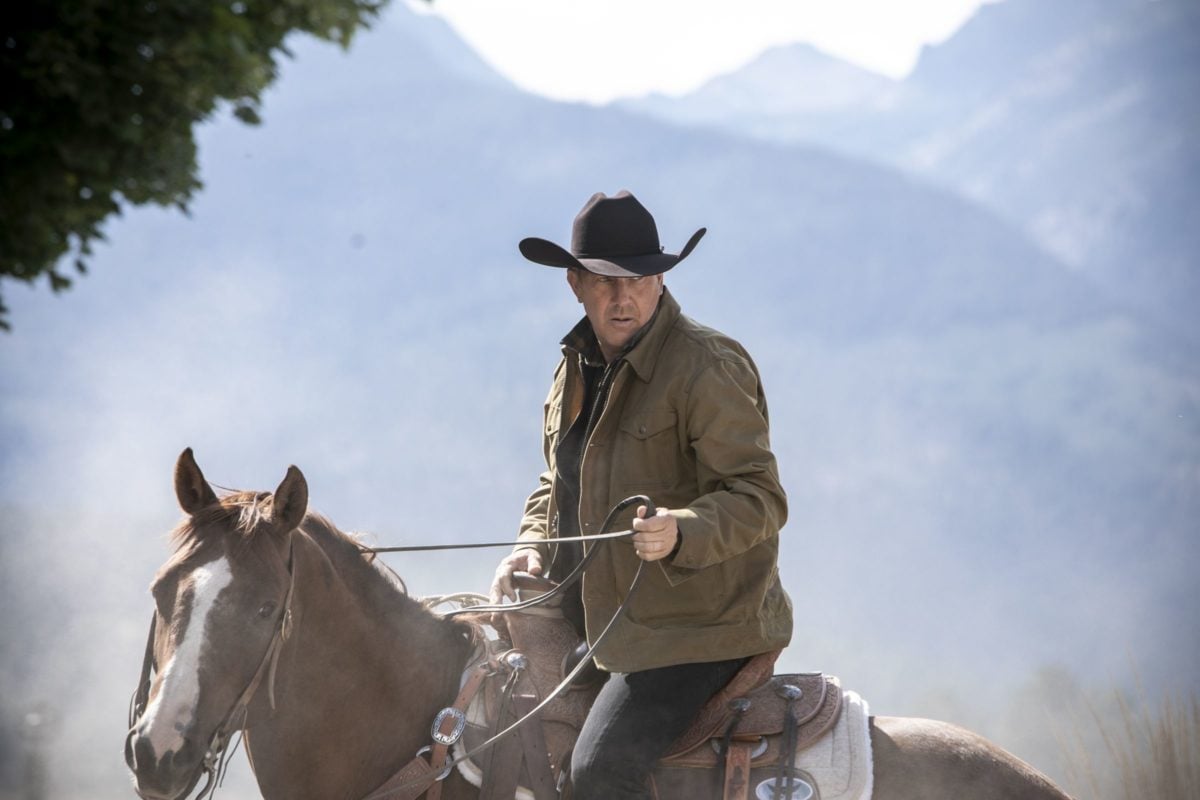 IMDb Rating: 8.7
Showrunner: Taylor Sheridan
Starring: Kevin Costner, Luke Grimes, Kelly Reilly, Wes Bentley, Jacki Weaver, Piper Perabo
Genre: Drama
You know a show has got to be good when it has inspired no less than four spinoff shows, right? Although Yellowstone fans could be forgiven for being a bit exhausted by the franchise by now, it's hard to deny the incredibly complex and immersive world Taylor Sheridan created when Yellowstone Season 1 first aired back in 2018.
Across generations, the show follows the trials of the Dutton family as they control the largest contiguous ranch in the US and have to constantly deal with the numerous threats to its borders. That's about the most top-line description we can offer for a show that digs into wider American history (and modern day America) in such a deep and productive way while still offering enough to keep you hooked across four seasons.
---
Mad Men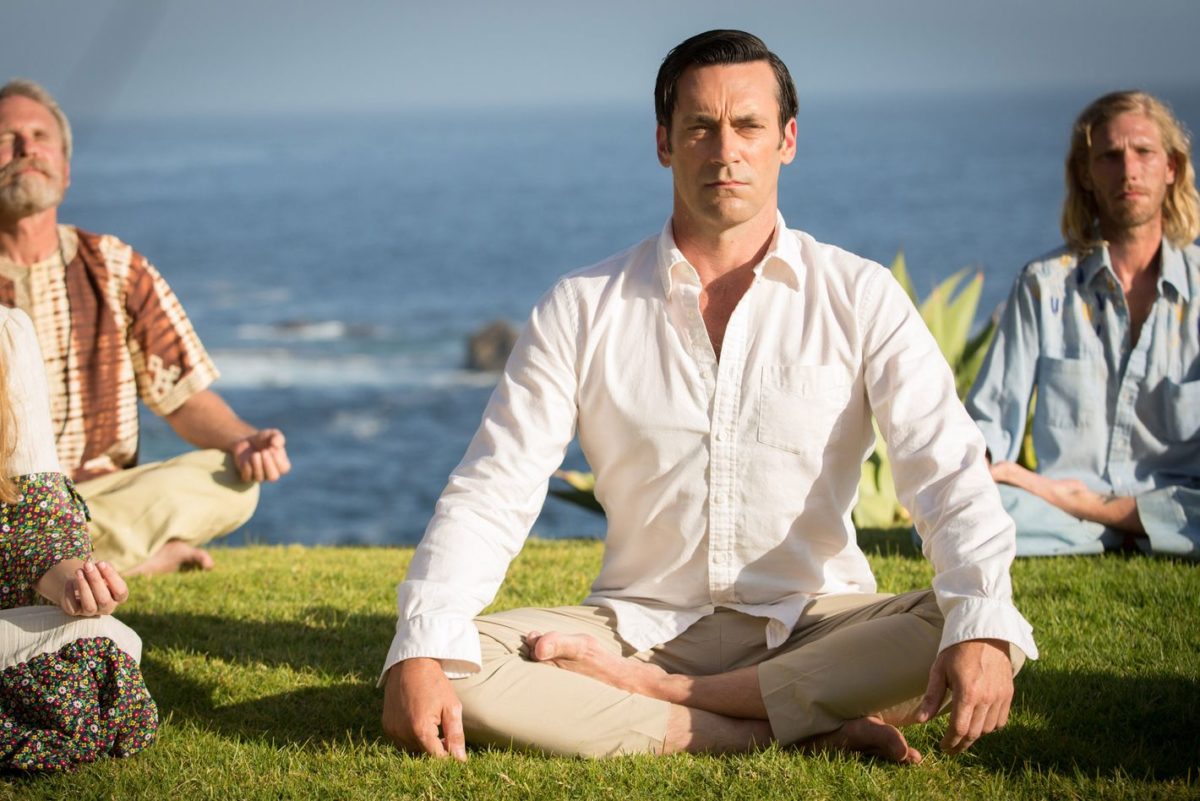 IMDb Rating: 8.7
Showrunner: Matthew Weiner
Starring: Jon Hamm, Christina Hendricks, January Jones, Elisabeth Moss, John Slattery
Genre: Drama
Jon Hamm is still the perfect embodiment of a deeply complex man of influence and assertion in all five seasons of Mad Man. Following the story of and The Sterling Cooper Ad Agency, the period drama bites into the 60s and 70s aesthetic with ease, illustrating pitch-perfect performances from series standouts like Hamm, Christina Hendricks, Elisabeth Moss, January Jones and John Slattery.
Mostly hinged on the personal life of Hamm's Don Draper, Mad Men takes a seemingly dream job and squeezes every inch of nuance, tension and trauma out of it to show you a man struggling with the weight of history on his shoulders. Consistently excellent, it's a must-watch any time of day.
---
---
---
Better Call Saul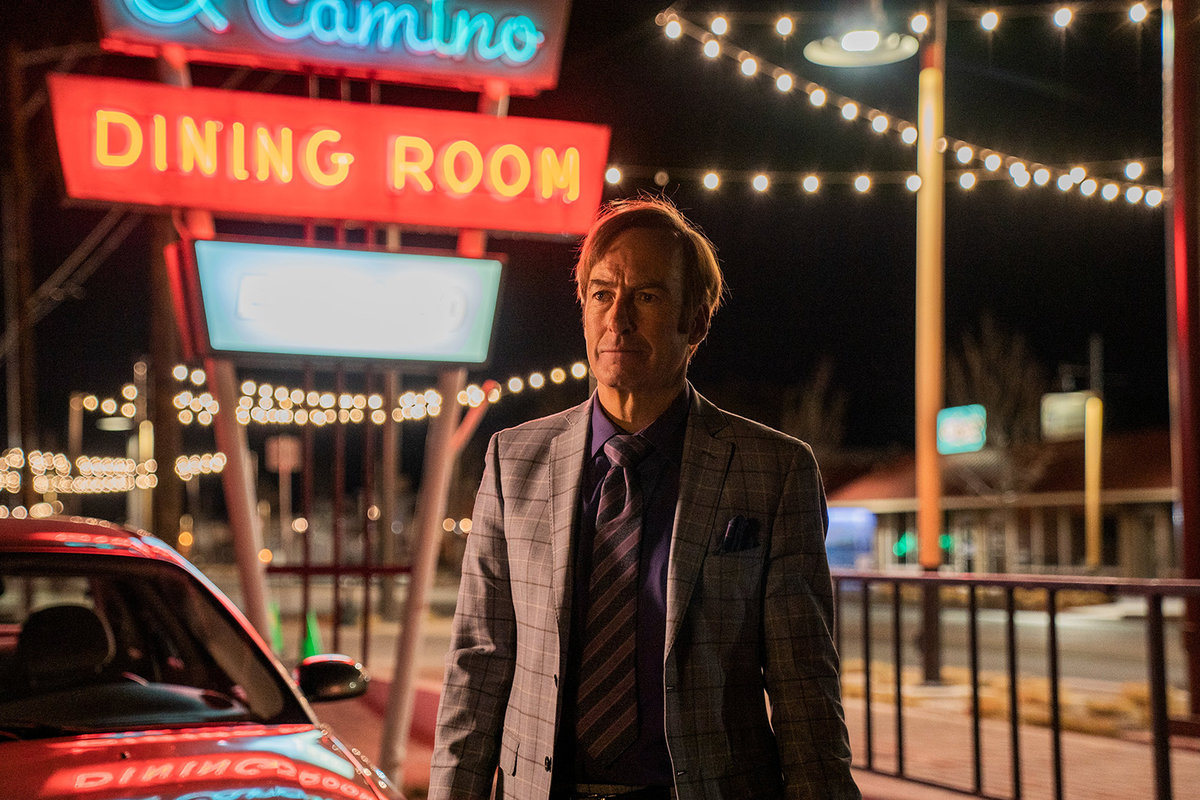 IMDb Rating: 8.8
Showrunner: Vince Gilligan
Starring: Bob Odenkirk, Rhea Seehorn, Jonathan Banks, Michael Mando, Giancarlo Esposito
Genre: Drama
A Breaking Bad spinoff that has now outlasted its predecessor. Better Call Saul is yet another genius move from Vince Gilligan, who tells a story of corruption, greed and regret as he follows Saul Goodman (Bob Odenkirk) and Kim Wexler (Rhea Seehorn) as two incredibly different lawyers who are tested by the being on the fringes of a looming drug war, both preceding and following the events of Gilligan's masterful Breaking Bad.
---
Breaking Bad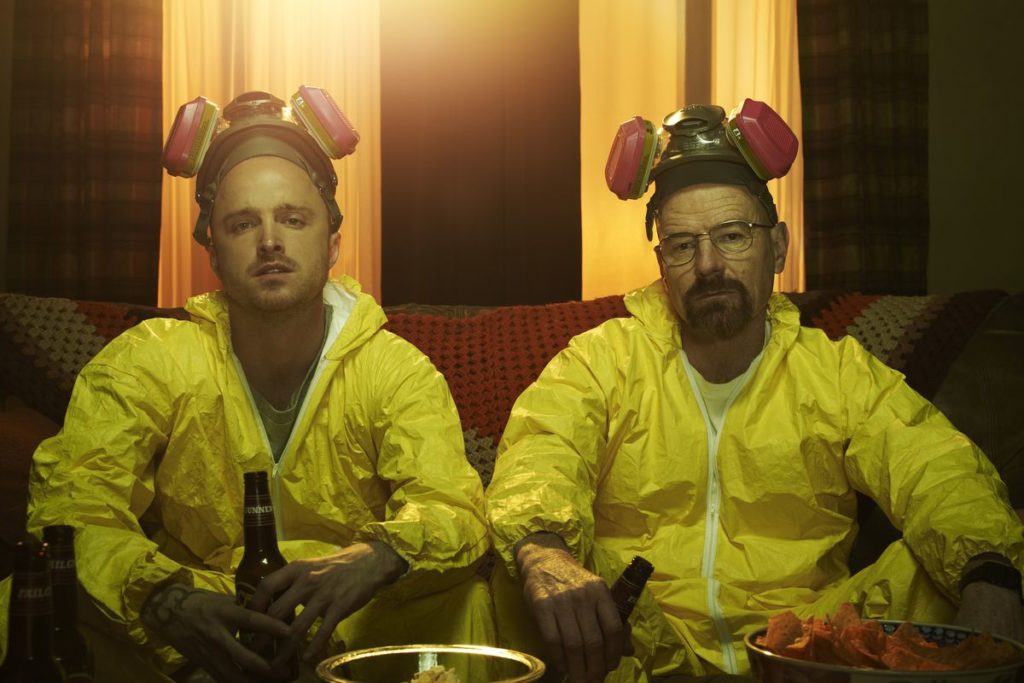 IMDb Rating: 9.5
Showrunner: Vince Gilligan
Starring: Bryan Cranston, Anna Gunn, Aaron Paul, Dean Norris
Genre: Drama
I wouldn't feel right recommending Better Call Saul as one of the best shows to watch on Stan without also giving a nod to its predecessor, Breaking Bad. The series, widely considered one of the best shows ever made, focuses on a high-school chemistry teacher, Walter White (Bryan Cranston) who turns to cooking meth in order to provide for his family following a diagnosis of stage IIIA lung cancer.
It's worth watching for Cranston's methodical metamorphosis from desperate high school teacher to ballsy drug lord. That and the stalwart actor's palpable father-son chemistry (pun intended) with Aaron Paul as Jessie Pinkman.
---
Luther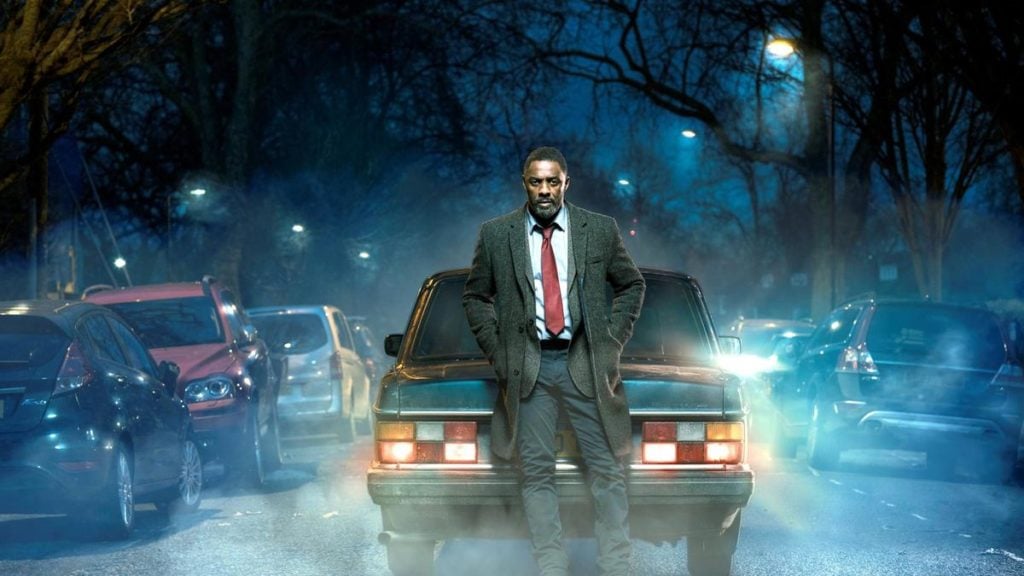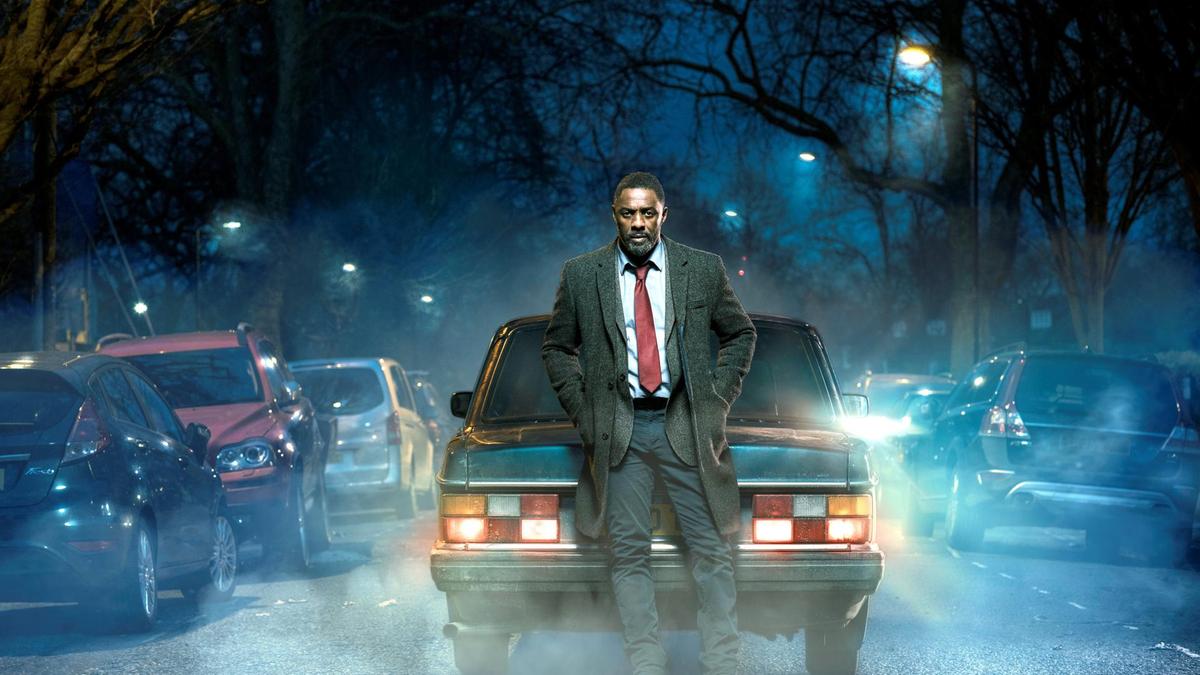 IMDb Rating: 8.4
Showrunner: Neil Cross
Starring: Idris Elba, Ruth Wilson, Warren Brown, Rose Leslie, Indira Varma
Genre: Drama
---
---
Idris Elba shines in the titular role as DCI John Luther, a modern-day Sherlock Holmes who has a notable knack for dealing with grossly murder cases and tracking down serial killers in rough-and-tumble London.
That's the long-short of it, and while the plot doesn't sound particularly unique, Elba brings such a genuine warmth to the screen and the crew do a tremendous job at keeping these short seasons highly engaging throughout.
---
The West Wing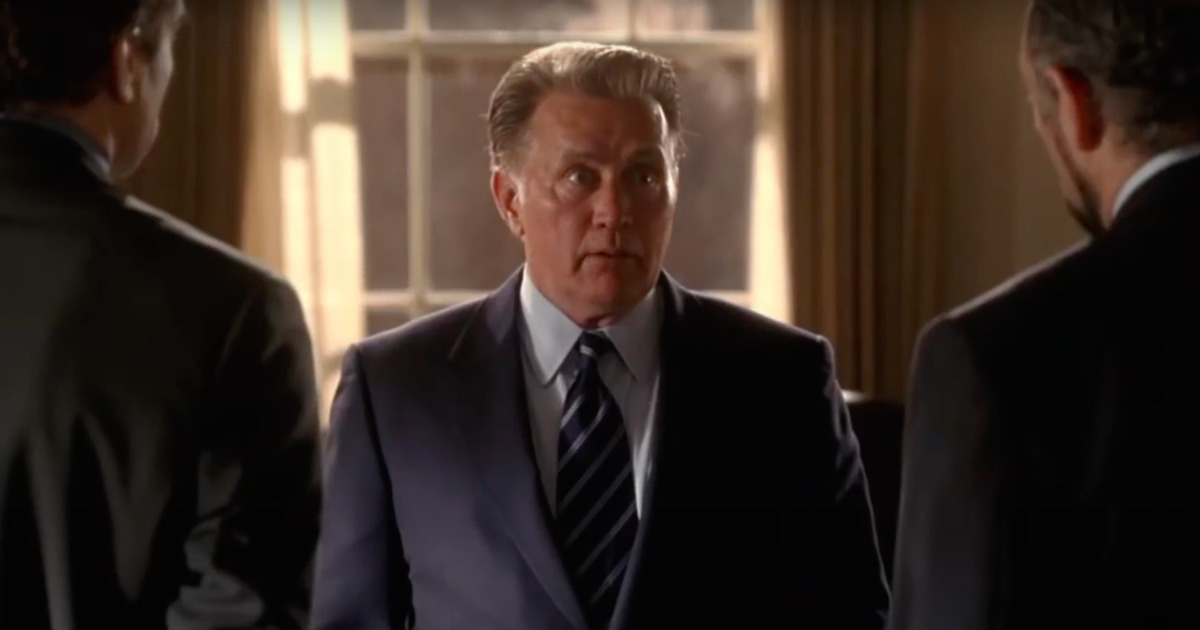 IMDb Rating: 8.9
Showrunner: Aaron Sorkin
Starring: Martin Sheen, Allison Janney, Dute Hill, Bradley Whitford, Janel Moloney
Genre: Drama
Iconic political drama, The West Wing is a no-brainer if you're looking for the best Stan series to watch. Although you'll need more than just a few sittings to churn through this highly detailed, artful look at the lives of various staffers in the West Wing of The White House.
There have been plenty of attempts at similar shows since – like Netflix's House of Cards – but virtually none has managed to outpace the unfettered brilliance, patience and consistency of this classic drama.
---
Ash Vs Evil Dead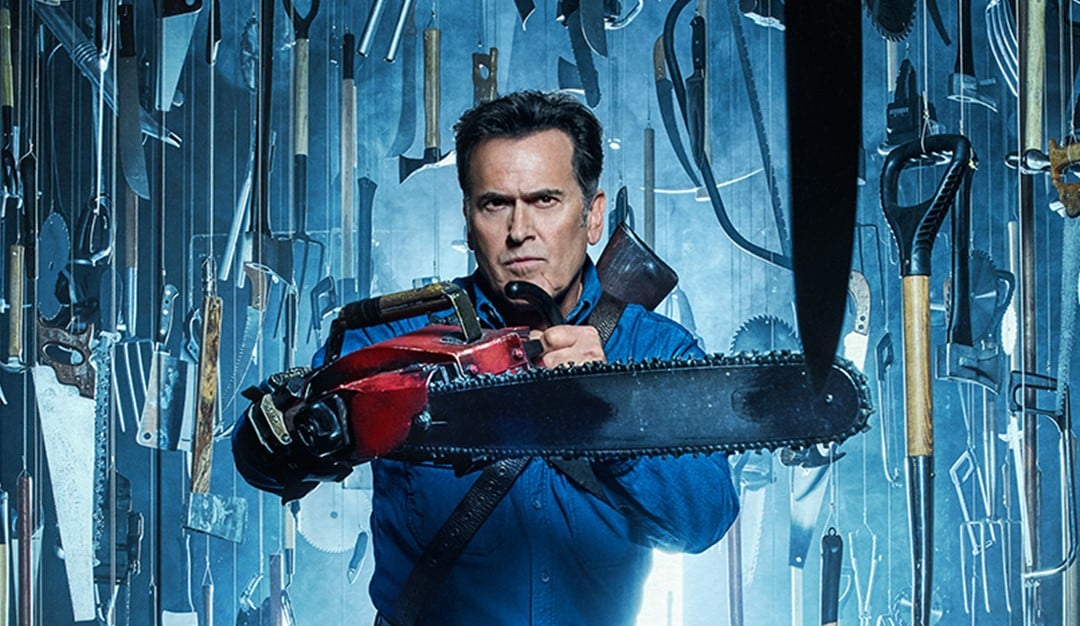 IMDb Rating: 8.4
Showrunner: Sam Raimi
Starring: Bruce Campbell, Dana DeLorenzo, Ray Santiago, Ted Raimi, Lucy Lawless
Genre: Dark comedy
---
---
Over the top and ridiculously bloody, Ash vs Evil Dead has Bruce Campbell reprising his role as Ash (from the Evil Dead movies), leaning completely into the bonkers world of blood, guts and the undead that Sam Raimi created decades ago.
The man-child versus a barrage of all types of ghouls and demons is made all the more better by the fact that Ash has a chainsaw for a hand, hammering it straight home for any viewers still caught on the post-apocalyptic wish-fulfilment that powered the popularity of shows like The Walking Dead and Jericho. It's easily one of the best horror series on Stan.
---
Orphan Black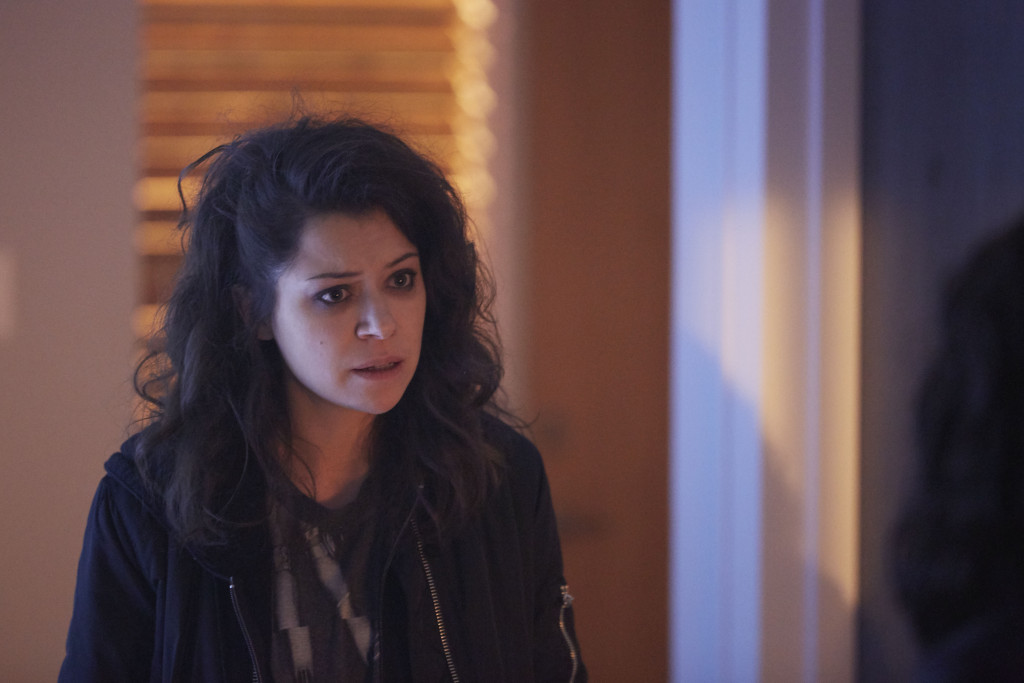 IMDb Rating: 8.3
Showrunner: John Fawcett and Graeme Manson
Starring: Tatiana Maslany, Jordan Gavaris, Kristian Bruun, Dylan Bruce, Ari Millen
Genre: Drama
Tatiana Maslany is truly unstoppable as she slips into numerous lead roles throughout the twisted story of Orphan Black, which spirals rapidly into a complex conspiracy drama about clones, experiments and deadly secrets.
The dramatic changes that are thrust upon Sarah (Maslany) are testament to how firm the script's grasp is on genuine intrigue, making this a compelling binge-watch on a weekend and one that's consistently excellent well into the third season.
---
Sherlock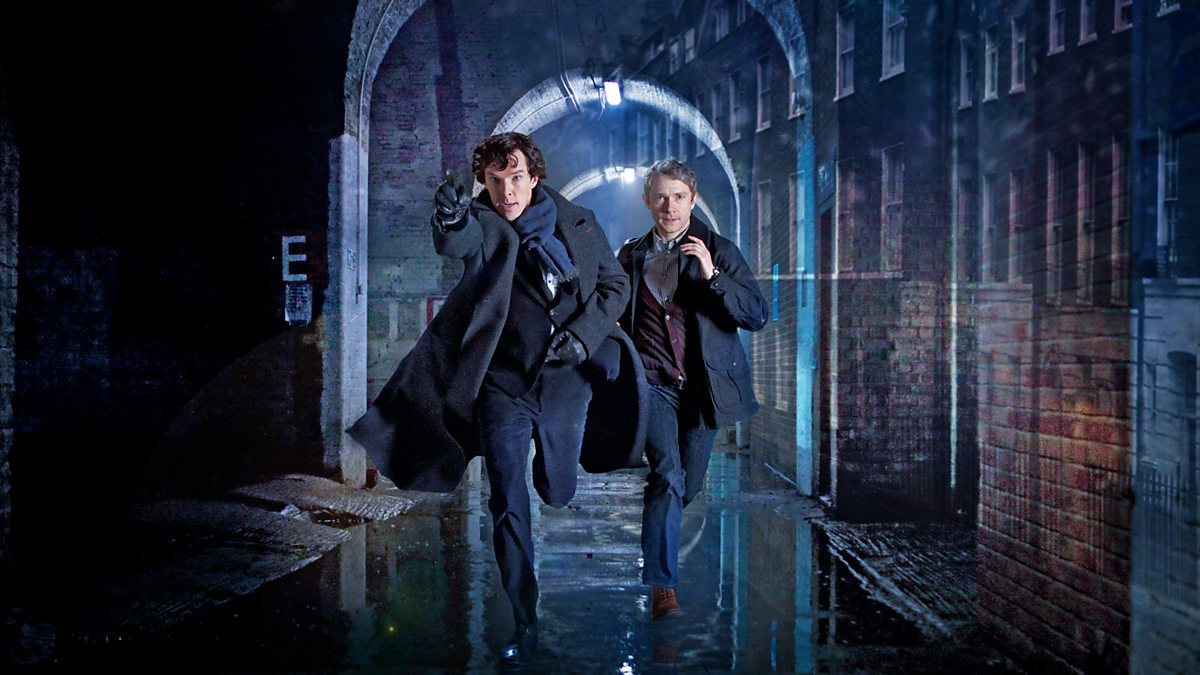 IMDb Rating: 9.1
Showrunner: Mark Gatiss Steven Moffat
Starring: Benedict Cumberbatch, Martin Freeman, Mark Gatiss, Andrew Scott
Genre: Crime drama
---
---
As one of the best shows on Stan, Sherlock should easily whet the appetite if you've just finished binging through Luther and find yourself longing for something meatier to sink your teeth into. Although maybe not quite as gritty.
Benedict Cumberbatch is at his charming best as Sherlock Holmes, deeply sarcastic and ill-tempered while Martin Freeman really disappears into his role as Watson, a former army doctor who finds himself sharing a flat with the eccentric amateur detective.
---
Fargo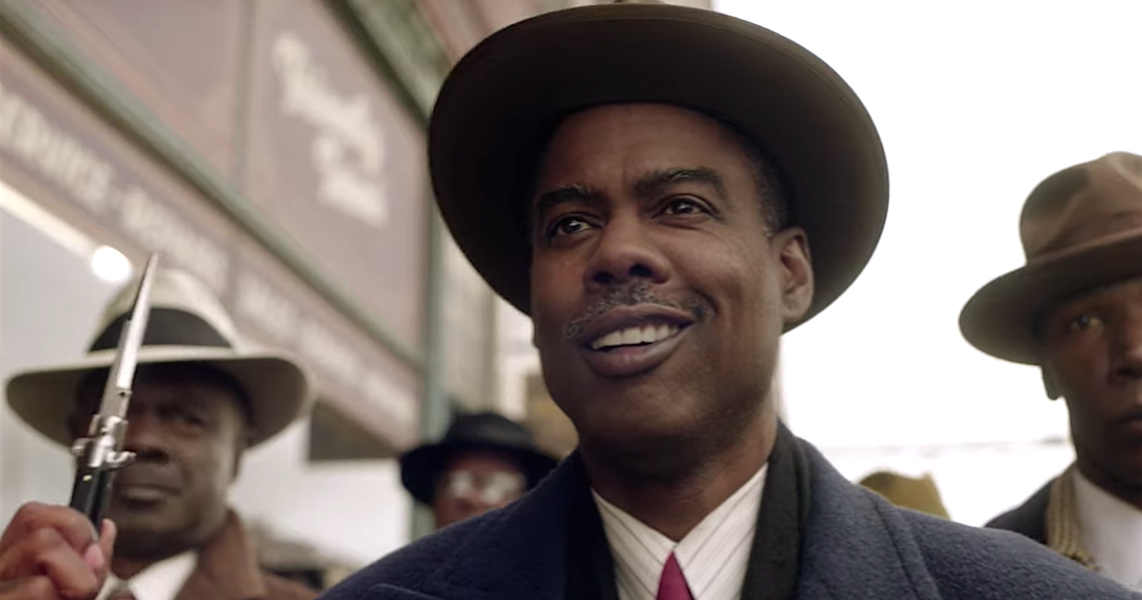 IMDb Rating: 8.9
Showrunner: Noah Hawley
Starring: Chris Rock. Martin Freeman, Billy Bob Thornton, Colin Hanks, Carrie Coon, Ewan McGregor
Genre: Crime drama
Although it's nothing like the classic Coen Brothers movie, the wildly entertaining TV adaptation of Fargo is easily one of the best shows on Stan. Using the Fargo universe as a palette, the four-season anthology is similarly cold and dreary like the 1996 black comedy, but throws in creative, darkly humourous twists to complicated crime plots that change by the season.
All four seasons are well worth watching, from Martin Freeman and Billy Bob Thornton in the hilariously awkward Fargo season one straight up to Chris Rock as a mob boss in Fargo season four.
---
Hannibal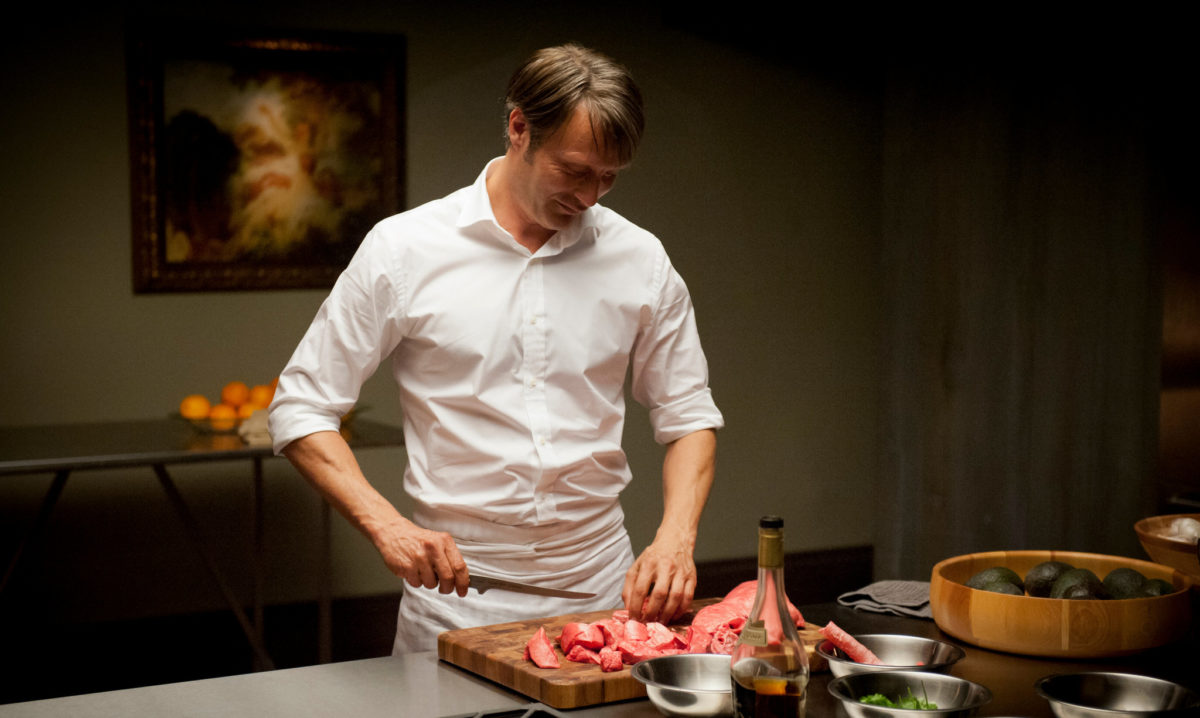 IMDb Rating: 8.5
Showrunner: Bryan Fuller
Starring: Mads Mikkelson, Hugh Dancy, Hettienne Park, Gillian Anderson, Laurence Fishburne
Genre: Horror
Forensic drama meets arthouse gothic horror in this incredibly unique three-season interpretation of Hannibal, based on the same novels as The Silence of the Lambs and yet taking a much different turn with an eerily charming Mads Mikkelson in the lead role as Hannibal the (very affable) Cannibal.
While Hugh Dancy's Will Graham strikes up an ambiguous friendship with the killer, things become a bit more complicated than the incredibly violent game of cat-and-mouse the show starts off as. Fuller goes full arthouse with Hannibal, managing to spin a truly avant-garde masterpiece of horror and one of the most unique shows you could possibly watch on Stan.
---
Line of Duty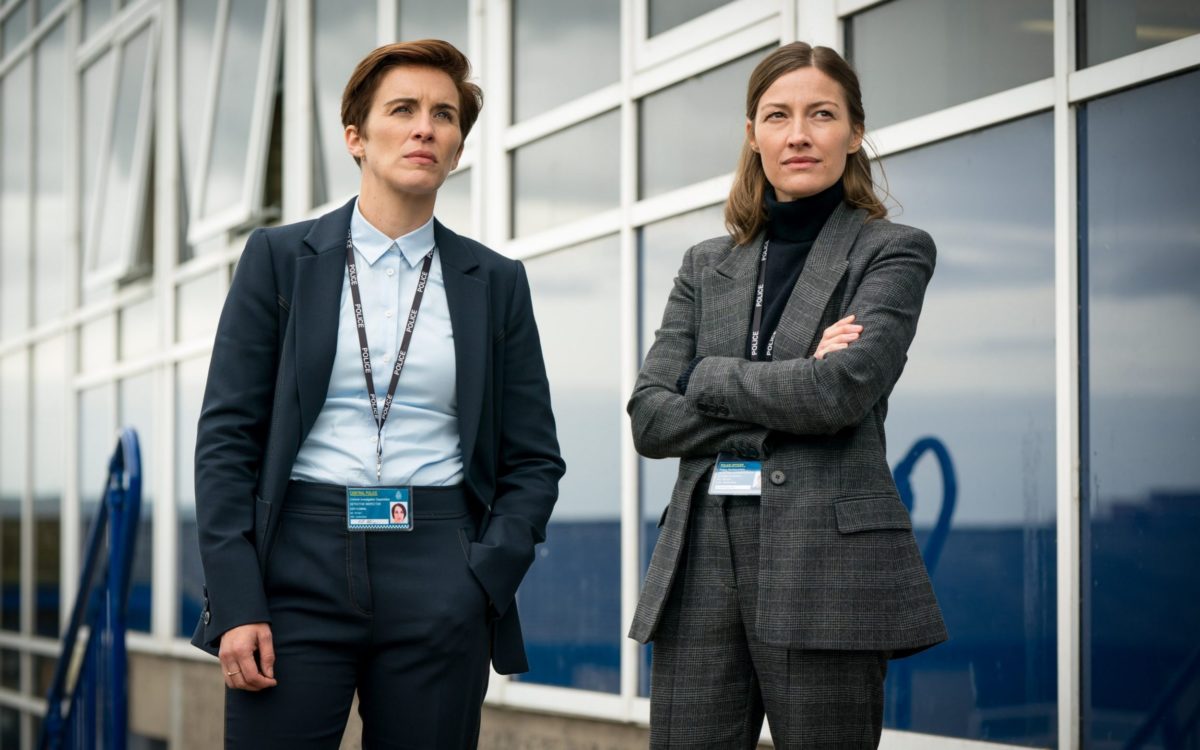 IMDb Rating: 8.7
Showrunner: Jed Mercurio
Starring: Vicky McClure, Martin Compston, Adrian Dunbar, Kelly Macdonald, Stephen Graham
Genre: Drama
Running across six seasons but just 36 episodes, Line of Duty takes a very close look at Detective Seargent Steven Arnott (Martin Compston) who leads the police procedural with a witty, solemn performance from Martin Compston.
There's a lot of backstory for Compston to draw on, painting Arnott as very troubled police which creator Jed Mercurio uses to explore the many different facets of corruption.
---
Bates Motel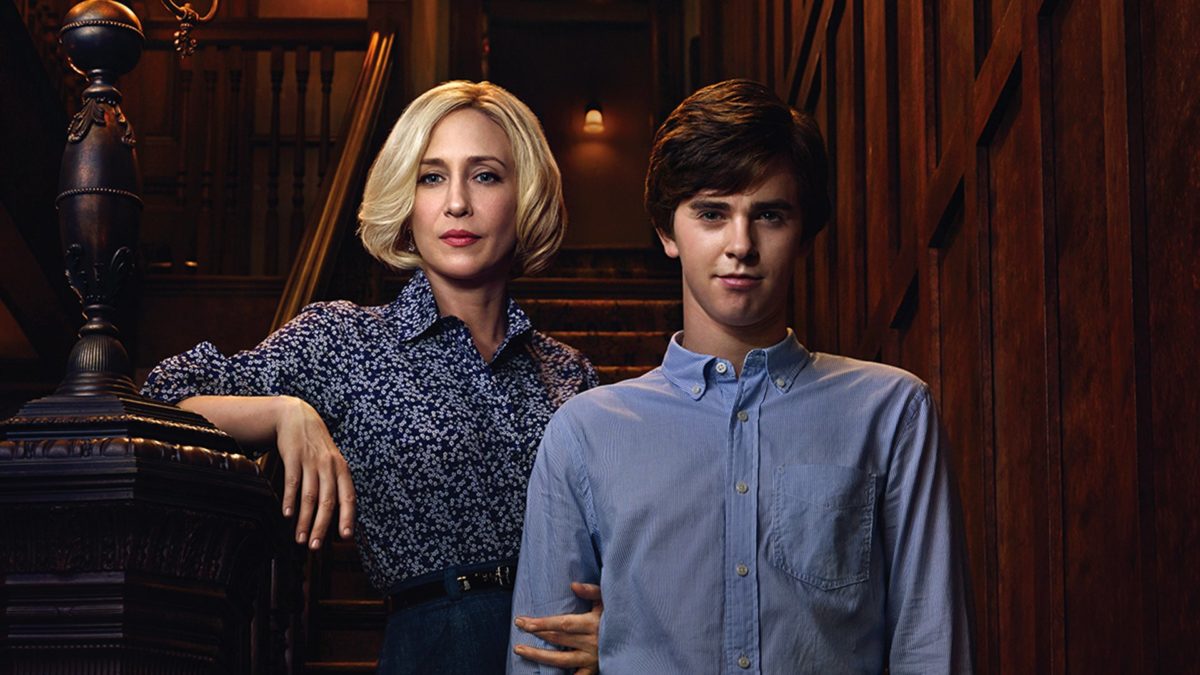 IMDb Rating: 8.2
Showrunner: Carlton Cuse
Starring: Freddie Highmore, Vera Farmiga, Nicola Peltz, Max Thieriot, Olivia Cooke, Nestor Campbell
Genre: Thriller
With five excellent seasons in the bag for Bates Motel, this surprisingly tender and intelligent origin story for serial killer Norman Bates is absolutely one of the best shows on Stan right now. Freddie Highmore, as Norman, and Vera Farmiga, as his mother, are in very fine form, with excellent support from the likes of Max Thieriot, Olivia Cooke and Nestor Campbell.
It's almost worth it for the acting alone, making Bates Motel an under-the-radar winner for those who appreciate a good script and even better actors to bring it all to life.
---
UnREAL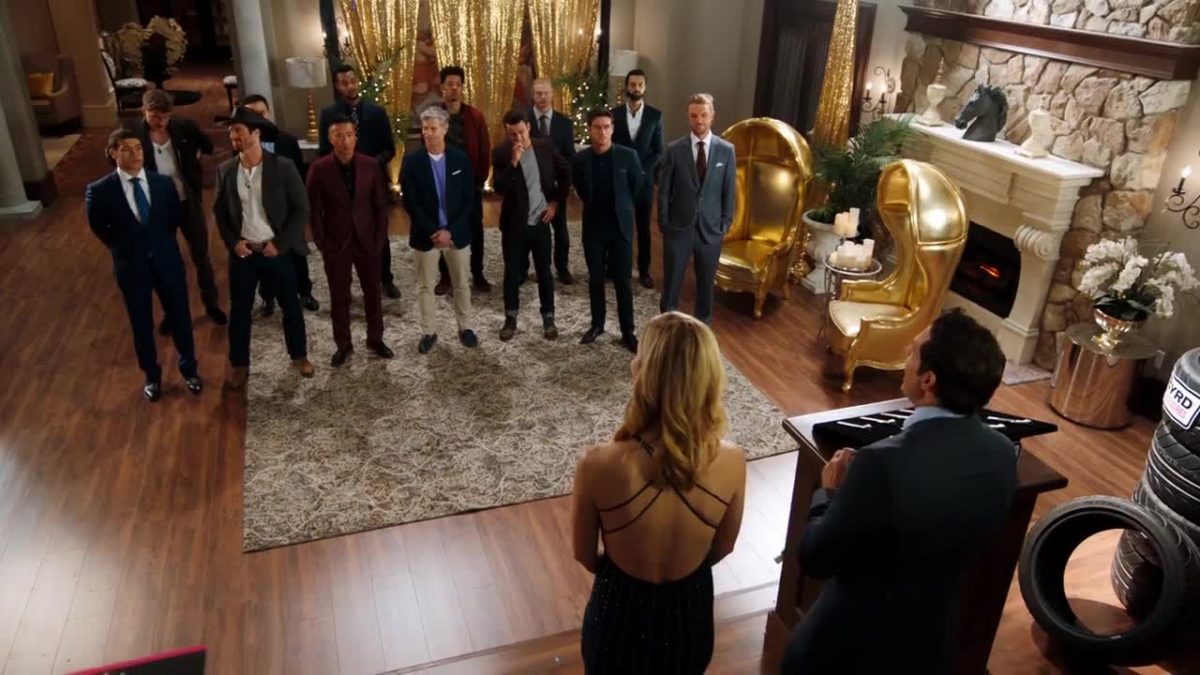 IMDb Rating: 7.8
Showrunner: Michael Rady
Starring: Shiri Appleby, Constance Zimmer, Freddie Stroma, Adam Demos
Genre: Satirical drama
There are very few punches pulled as Michael Rady gets aggressive with this biting satire of modern reality TV shows like The Bachelor and Married At First Sight. UnREAL is a vibrant, often funny look at the type of manipulation that happens behind the camera of these "unscripted" reality shows and though it may become a bit of a satire of itself in the weaker latter seasons, the first few runs of UnREAL are hard not to love.
---
Wolf Creek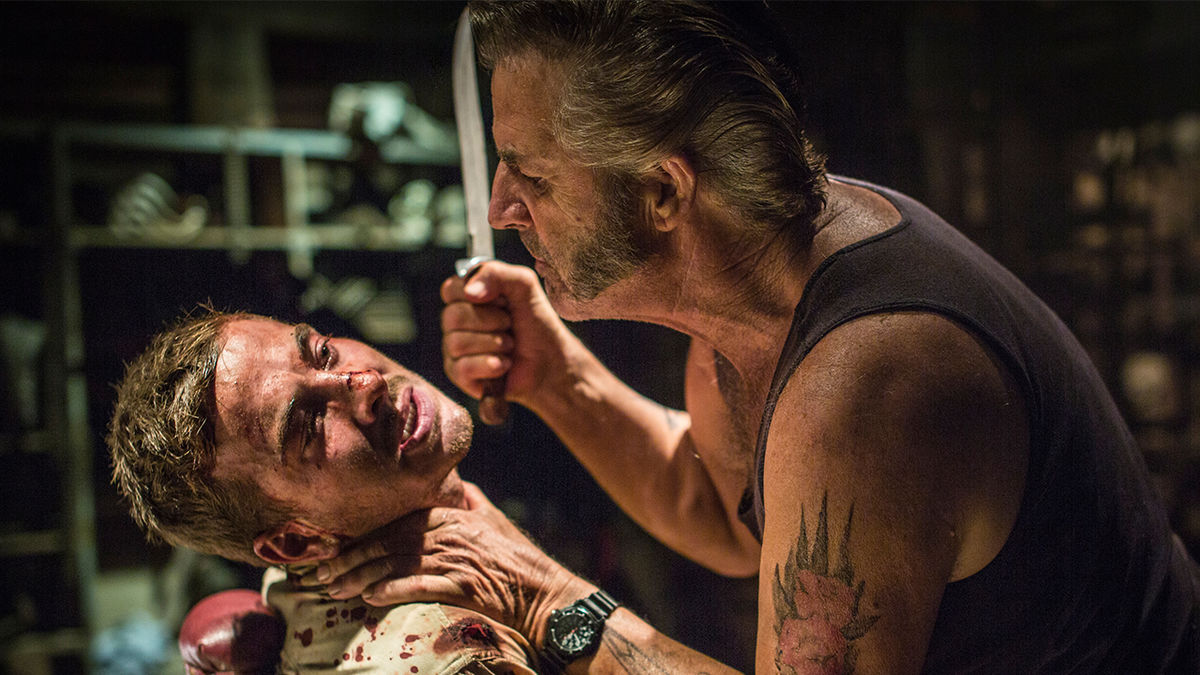 IMDb Rating: 6.2
Showrunner: Greg McLean
Starring: John Jarratt, Lucy Fry, Dustin Clare, Andy McPhee
Genre: Horror
John Jarratt reprises his role as backpacker murderer Mick Taylor in outback Australia, hunting and brutally killing tourists while fueled by his own ego and self-righteousness. Given the success of the Wolf Creek movies, Greg McLean's attempt to turn it into a two-season Stan Original can fall flat at times but is still largely entertaining for fans who like a bit of slasher horror.
---
This Is England '86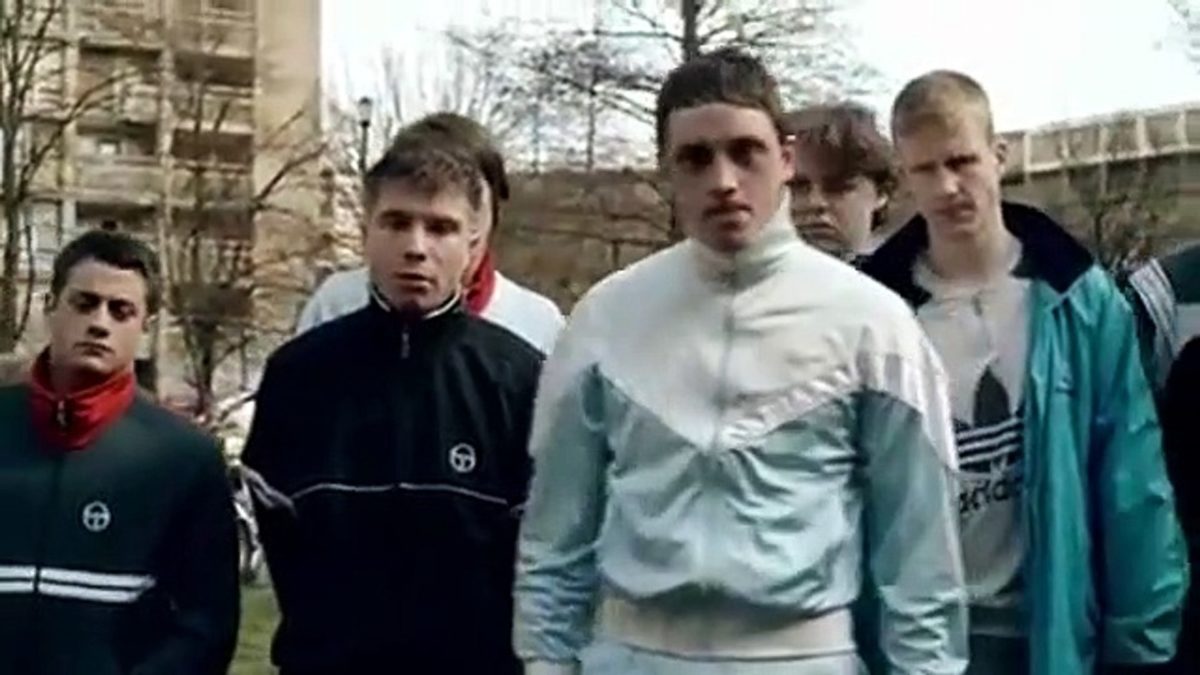 IMDb Rating: 8.3
Showrunner: Shane Meadows, Jack Thorne
Starring: Vicky McClure, Thomas Turgoose, Joseph Gilgun, Andrew Shim
Genre: Drama
Although it's just one season, This Is England '86 manages to fit in a lot of darkness and despair in this coming-of-age drama – not unlike Australia's classic Romper Stomper. Exploring racism, classicism and the ever-fascinating allure of subcultures, the show is able to take all that great work the 2006 film of the same name accomplished and dial it up to 11.
If you're looking for a beloved sitcom or feel-good drama, look elsewhere. This Is England '86 is relentless and a great pick if you're looking for a new TV series to binge on Stan.
---
Mr Robot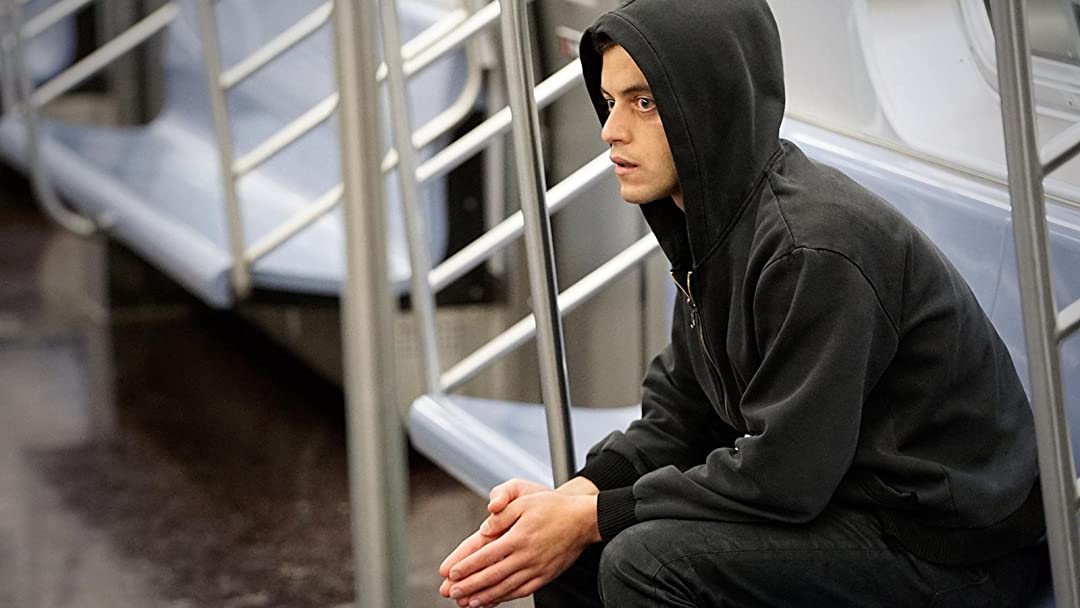 IMDb Rating: 8.6
Showrunner: Sam Esmail
Starring: Rami Malek, Carly Chaikin, Portia Doubleday, Christian Slater
Genre: Drama
Rami Malek's idiosyncratic, slightly dead-pan Elliot Alderson is a genius hacker and cybersecurity engineer who is swiftly recruited to join a group of hacktivists. If it sounds a bit like Anonymous to you, then that's by design. Show creator Sam Esmail was inspired by the anarchistic group of hackers, sketching a bit of that technological warfare across four great seasons that dig deep and hard into the complicated world of cybersecurity.
---
Justified
IMDb Rating: 8.6
Showrunner: Graham Yost
Starring: Timothy Olyphant, Walton Goggins, Joelle Carter, Jacob Pitts
Genre: Drama
Across six seasons, Justified is able to give Timothy Olyphant his most defining role to date as Raylan Givens, a hard-as-bricks US Marshal with a very unique and off-the-books sense of justice. The American Western atmosphere is built beautifully here, illustrating the Appalachian mountains of eastern Kentucky to give Justified the perfect setting.
With a follow-up spinoff series, Justified: City Primeval, currently filming with Olyphant reprising his lead role, now is the best time to jump on Stan and binge through what is one of the best TV shows if you're looking for something aesthetically similar to Yellowstone and Deadwood.
---
The Last Ship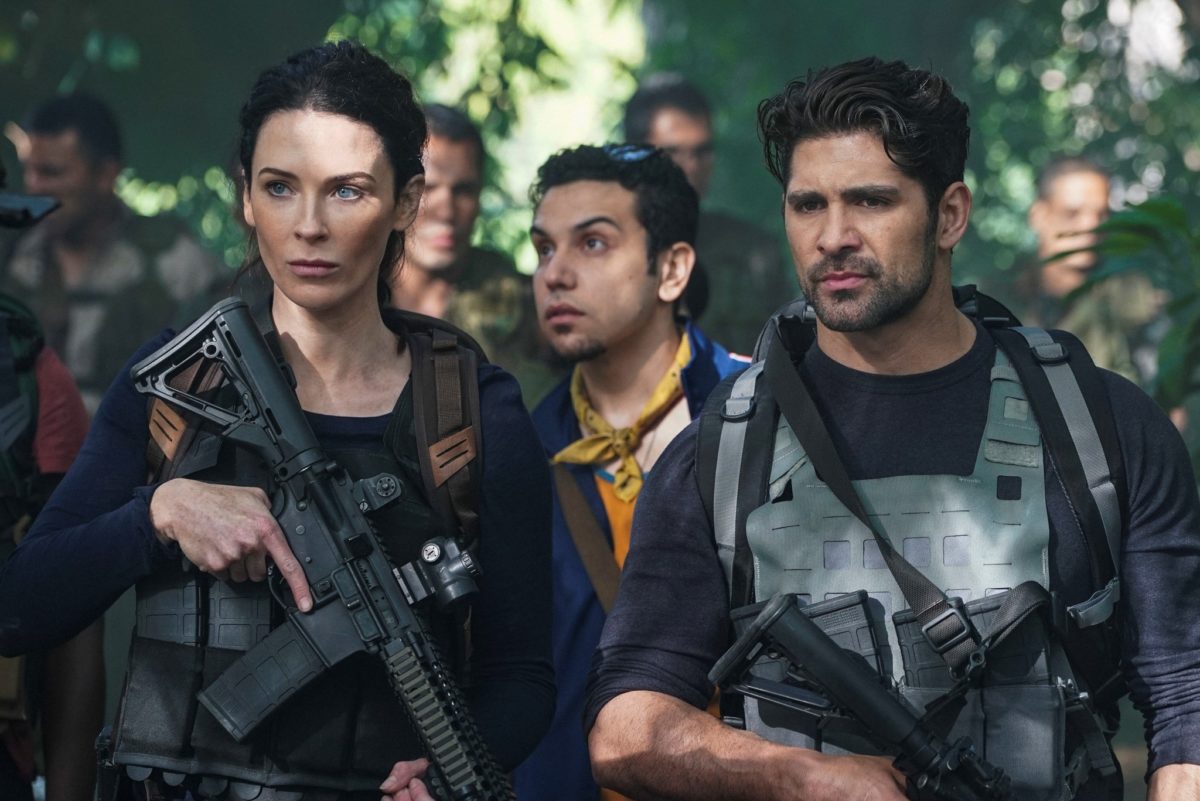 IMDb Rating: 7.4
Showrunner: Hank Steinberg
Starring: Adam Baldwin, Eric Dane, Marissa Neitling, Travis Van Winkle
Genre: Action
A nuclear war has wiped out virtually all of humanity except a team of Navy SEALs on what is quite literally The Last Ship. It's a plot that sounds like it was concocted by Michael Bay. And that's because it pretty much was. The bombastic action-obsessed director serves as executive producer for this series, which starts off slow but picks up quite fast with sturdy performances from Adam Baldwin and Eric Dane.
The action sequences are always on point here, and though the plot may veer towards ridiculous territory quite often, there's always the requisite gun fight to look forward to if you want something to stream in the background that's at least highly entertaining.
---
Billions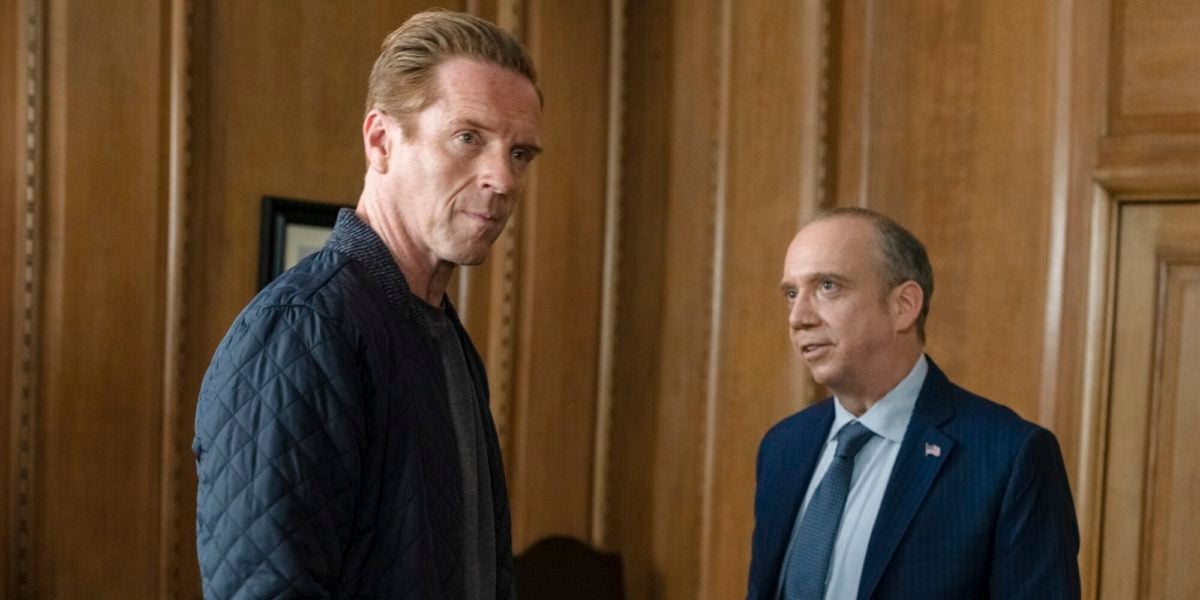 IMDb Rating: 8.4
Showrunner: Brian Koppelman, David Levien and Andrew Ross Sorkin
Starring: Damian Lewis, Maggie Siff, Paul Giamatti, Asia Kate Dillon
Genre: Drama
Damian Lewis and Paul Giamatti are at their best throughout Billions, an ascendence to the top of the world of high finance through the lens of ambitiously aggressive hedge fund manager Bobby Axelrod (Damian Lewis).
The ongoing conflict with US Attorney Chuck Rhoades (Paul Giamatti) helps elevate the plot constantly throughout the show's six seasons, avoiding any monotony that can come with watching a Wall Street showdown for that long.
---
The Last O.G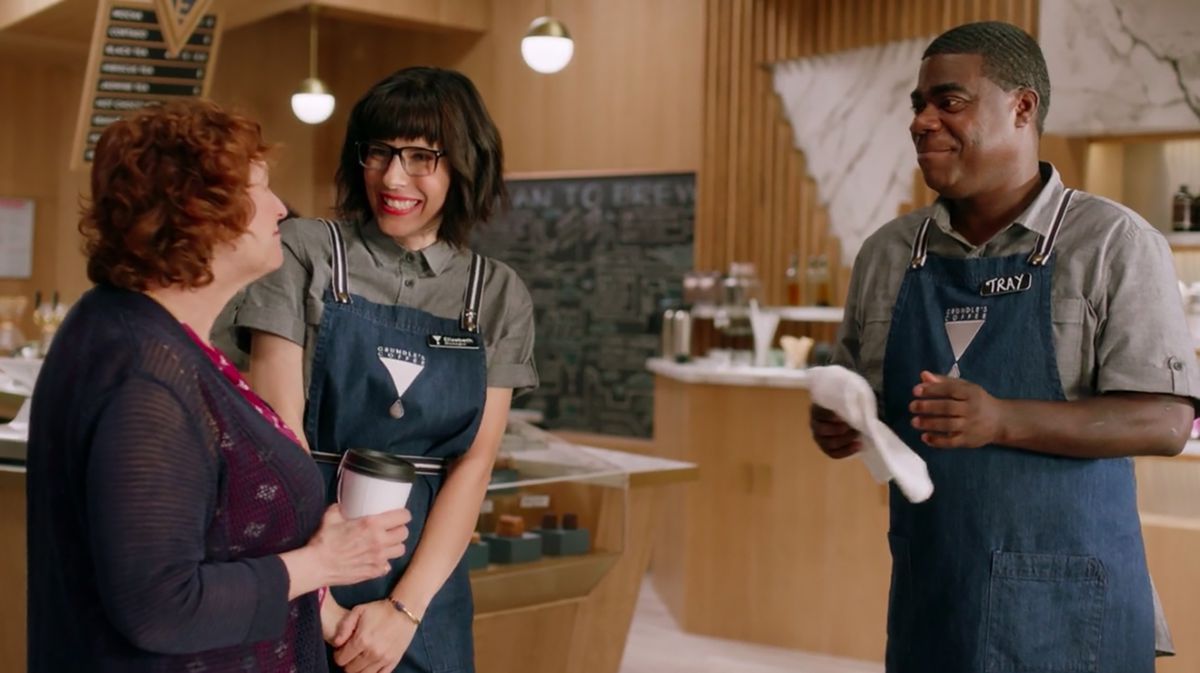 IMDb Rating: 6.9
Showrunner: John Carcieri, Jordan Peele
Starring: Tracy Morgan, Ryan Gaul, Dante Hoagland, Tiffany Hadish
Genre: Comedy drama
Tacy Morgan is in fine form as an ex-con who is released after serving 15 years in prison, reconciling with modern life in Brooklyn while dealing with the fact that his ex-girlfriend is raising their children with another man.
Created by John Carcieri and Jordan Peele, the comedy drama always manages to find ways to keep things fresh when the plot threatens to turn stale – and it does, quite a lot – making The Last O.G one of the best streaming TV shows on Stan Australia.
---
From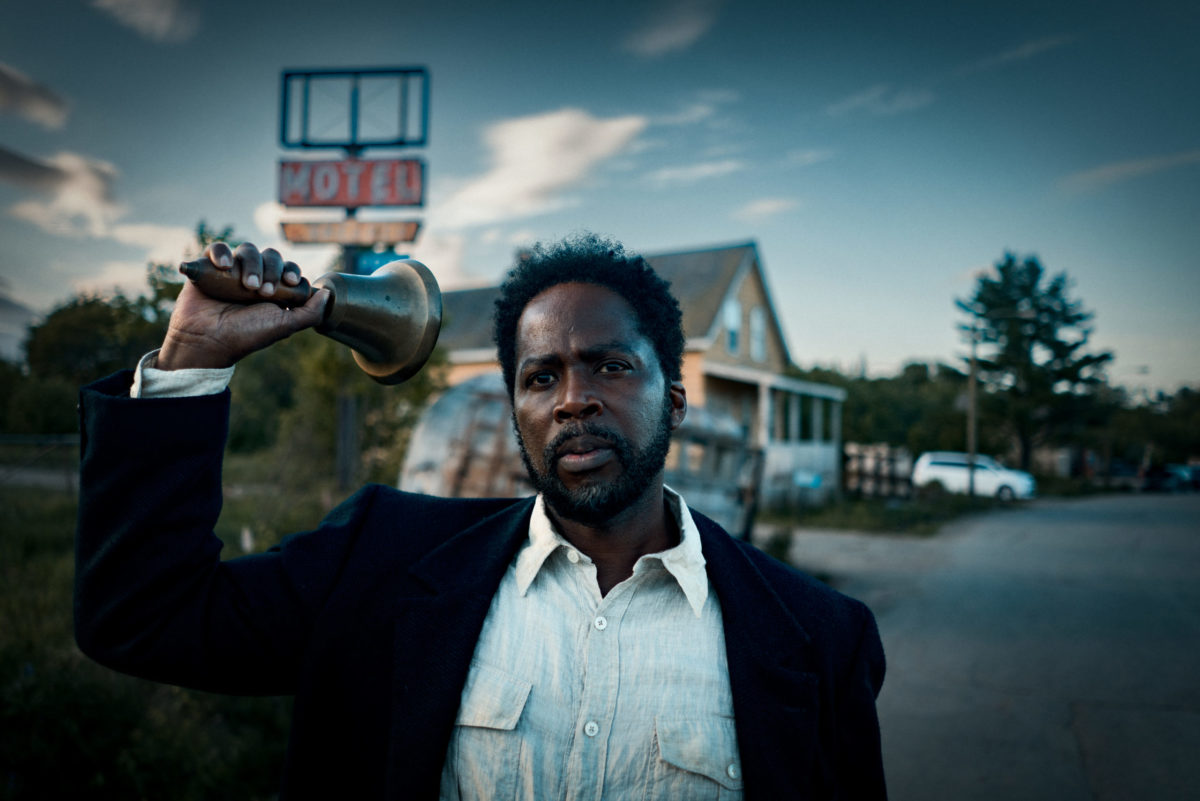 IMDb Rating: 7.6
Showrunner: John Griffin
Starring: Harold Perrineau, Eion Bailey, Hannah Cheramy
Genre: Mystery drama
Despite the involvement of Jack Bender and Jeff Pinkner, From manages to avoid some of the dense mysteries of Lost and goes straight for the jugular. Show creator John Griffin offers us a series with huge potential, exploring a small town in Central America wrapped in a slightly Lovecraftian horror vibe and a genuine sense of adventure.
---
Gaslit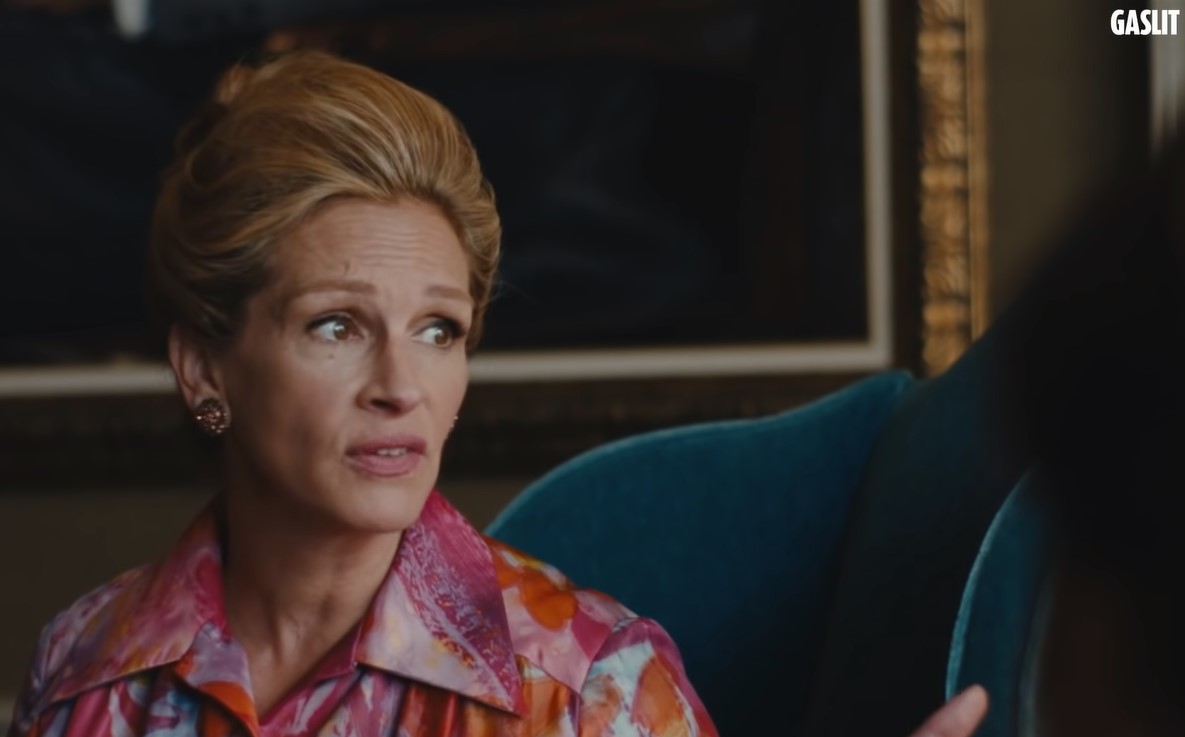 IMDb Rating: 7.1
Showrunner: Robbie Pickering
Starring: Sean Penn, Julia Roberts, Betty Gilpin, Dan Stevens
Genre: Political drama
Academy Award winners Julia Roberts and Sean Penn do most of the heavy-lifting in Gaslit, a new political drama that takes a very close, very detailed look at the Watergate Scandal. Adapting the Slow Burn podcast, creator Robbie Pickering manages to avoid a lot of the pitfalls of political dramas as he tells the story primarily through the lens of the eccentric Martha Mitchell (Julia Roberts).
---
Wu-Tang: An American Saga
IMDb Rating: 8.3
Showrunner: RZA, Alex Tse
Starring: Ashton Sanders, Shameik Moore, Siddiq Saunderson, Dave East
Genre: Drama
The scene is New York City. The context is the formative crack cocaine epidemic of the early 90s. Te group? Wu-Tang Clan. Ashton Sanders confidently slips into his role as Bobby Digs, AKA The RZA, as he sets out to unite a dozen young black men to form what will become one of the most influential and anticipated collections of rappers the world has ever seen.
Sounds like a Wu-Tang documentary, right? Wrong. This scripted TV show chronicles the birth of the Wu-Tang Clan and does a pretty decent job at digging deeper into the many characters that make up the rap collective. It may not have the polish of Netflix's The Get Down, but what it lacks in production, it makes up for with a very engaging script and, of course, a nice little bump of nostalgia for hip hop heads.
---
Underbelly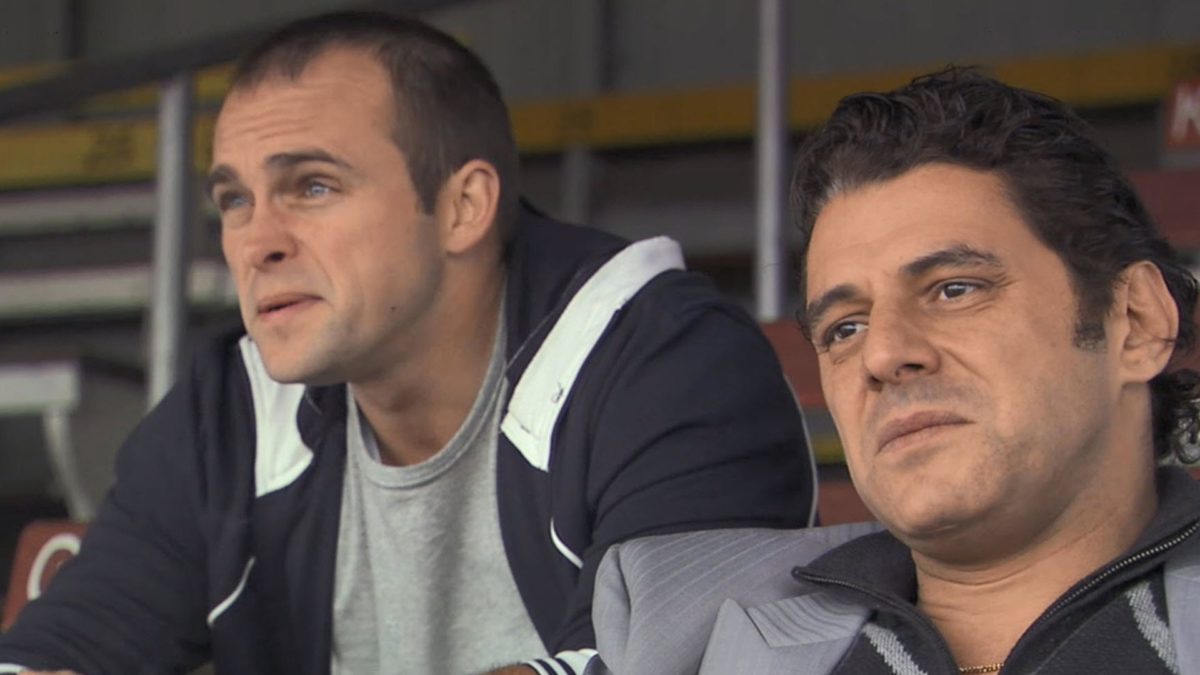 IMDb Rating: 8.0
Showrunner: Des Monaghan
Starring: Rodger Corser, Caroline Craig, Gyton Grantley, Kat Stewart
Genre: Crime drama
Is Underbelly Australia's version of The Sopranos? Look, it's a bit of a crude comparison to make but unless you count Animal Kingdom, then this raw look at Sydney's crime lords and their lecherous offspring is the closest thing we'll ever get to HBO's masterpiece. At least on the surface. Underbelly lacks the kind of layers that make up The Sopranos, but it certainly has the tension, which is why the original series makes it onto our round-up for the best shows on Stan.
---
Top Gear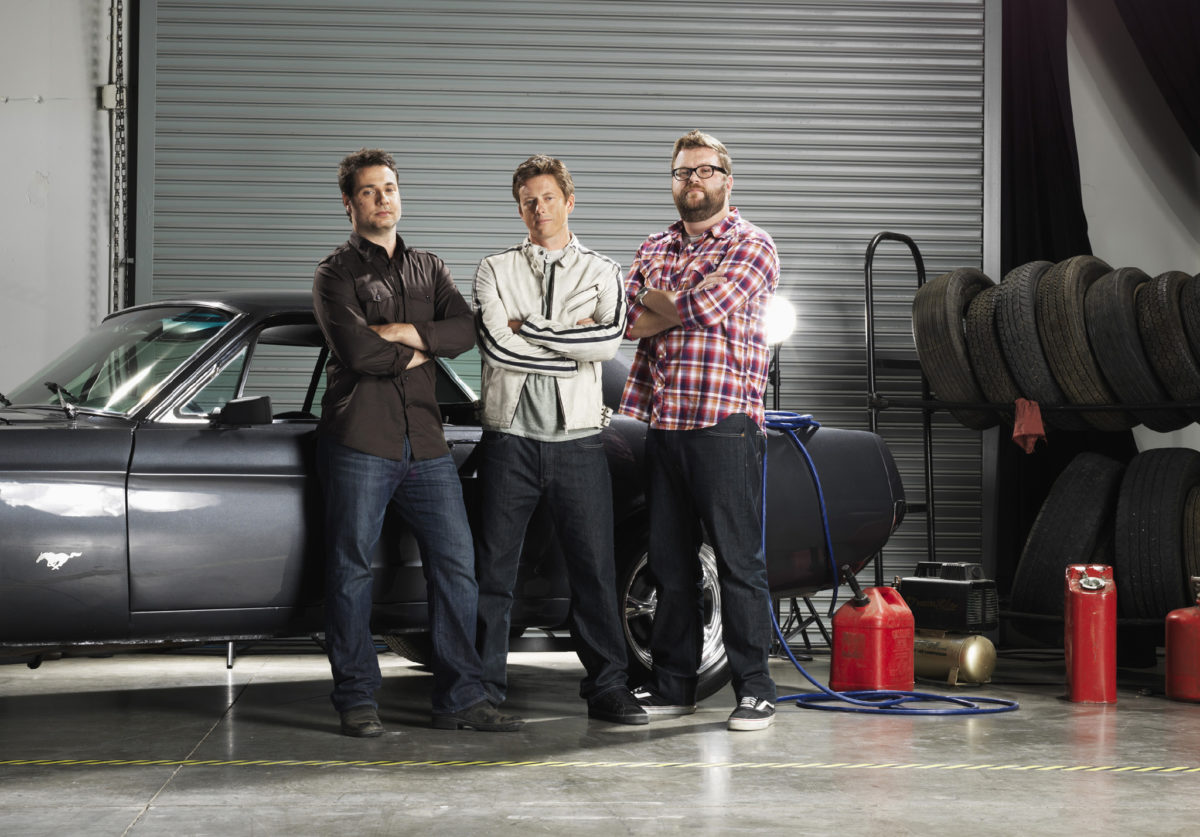 IMDb Rating: 8.7
Showrunner: Jeremy Clarkson, Andy Wilman
Starring: Chris Harris, Patrick McGuinness, Andrew Flintoff
Genre: Sport
Jeremy Clarkson and Andy Wilman have made one of the most beloved shows for motor enthusiasts in history with Top Gear. After being bought back after the original show that aired throughout the 70s and 80s, the series offers a very insightful and admirable look at the world of (mostly) cars.
---
Power Book II: Ghost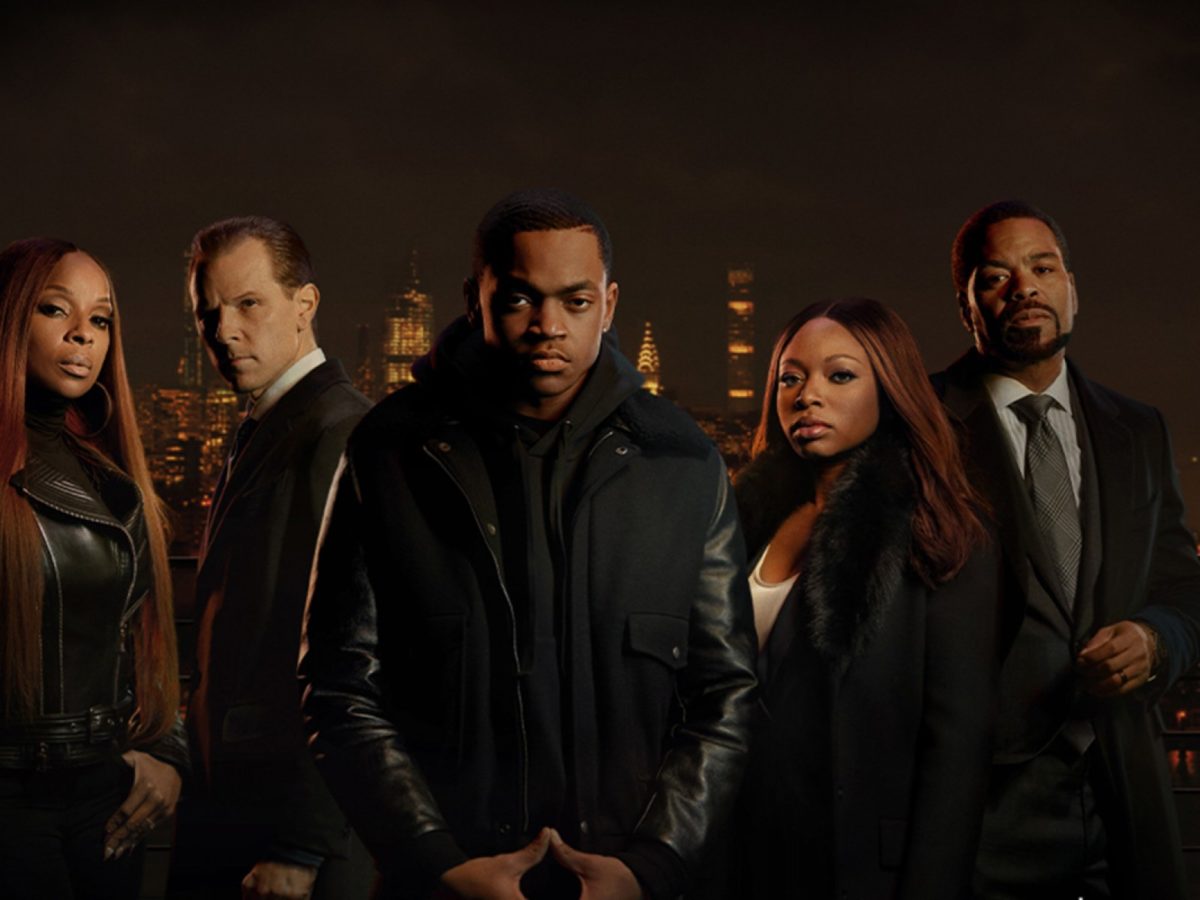 IMDb Rating: 7.1
Showrunner: Courtney Kemp
Starring: Michael Rainey Jr, Paige Hurd, Joseph Sikora, Mary J Blige
Genre: Crime
While Power Book III: Raising Kanan is without any doubt the superior show in the Power franchise, Ghost still offers an impactful look at the everyday struggle for supremacy and the tension between street life and formal education. It's easily one of the best shows on Stan.
---
Power Book III: Raising Kanan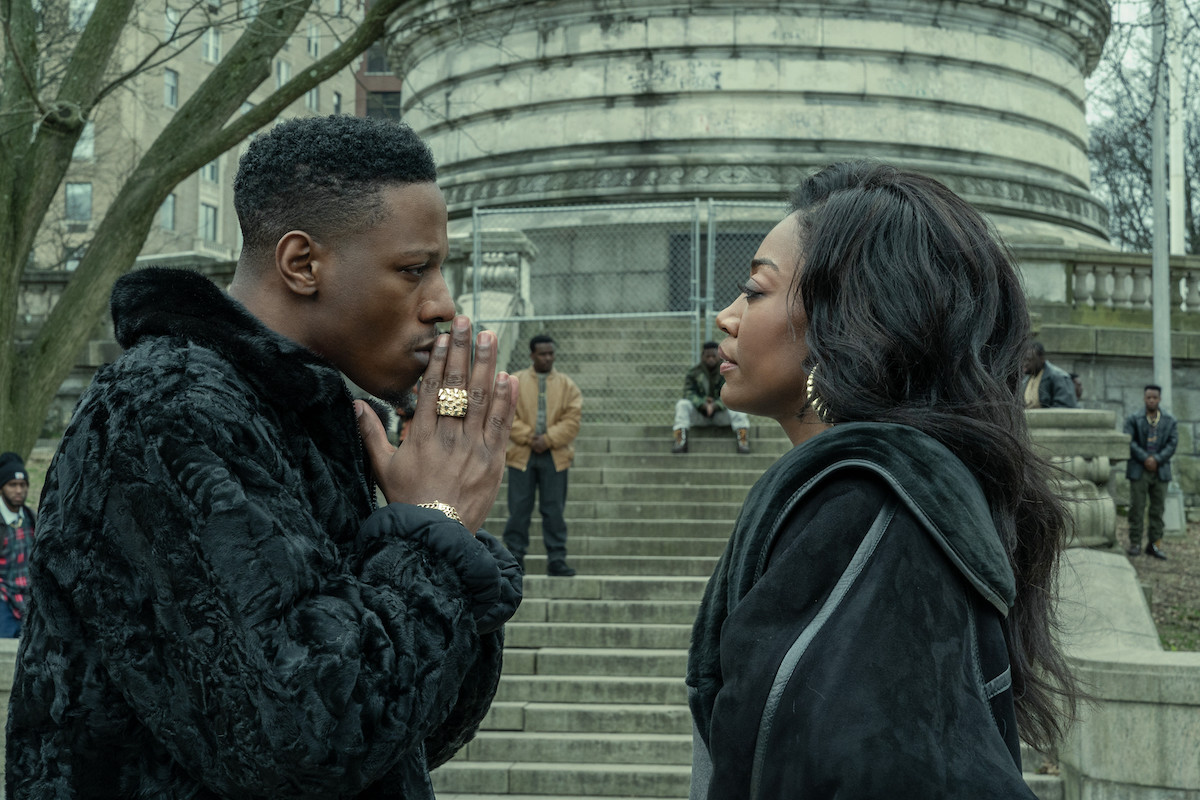 IMDb Rating: 7.4
Showrunner: Sascha Penn
Starring: Patina Miller, Mekai Curtis, Joey Bada$$, Hailey Kilgore
Genre: Crime
Power Book III: Raising Kanan is the best of the Power spin-offs, acting as a prequel to the original show with an even tighter and more action-heavy look at lead character Kanan (Mekai Curtis) and his slow, steady rise as a low-level drug dealer in a very aggressive and violent environment. Don't give this one a miss if you're after the best shows on Stan.
---
Godfather of Harlem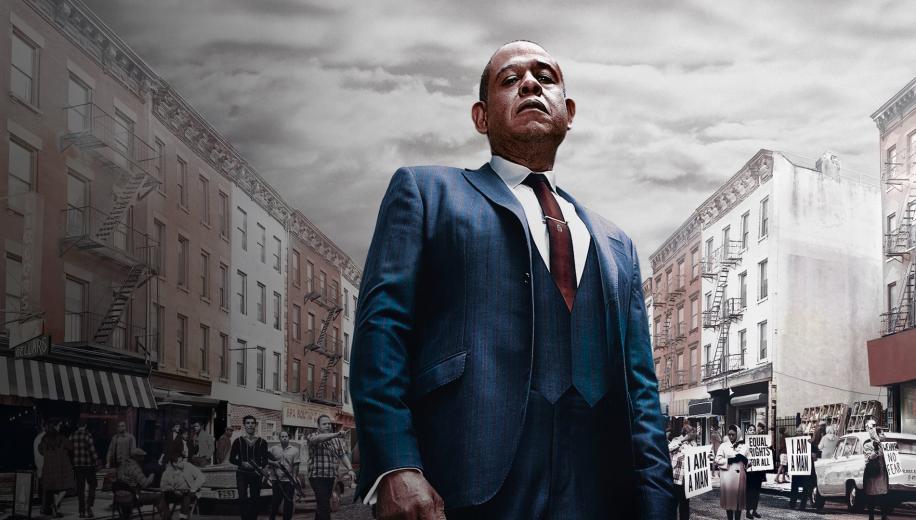 IMDb Rating: 8.0
Showrunner: Markuann Smith
Starring: Nigel Thatch, Forest Whitaker, Antoinette Crowe, Lucy Fry
Genre: Crime thriller
An Emmy Award winning show based on the life of Bumpy Johnson, Godfather of Harlem is another successful attempt to explore the crime-addled context of old-school New York City and the crime families that run the town.
Although, unlike similar shows, Godfather of Harlem is powered by a very fine performance from Forest Whitaker, morphing into the influential crime figure as he contends with rivals for control of the "French Connection" pipeline of heroin that runs between Marseilles and New York Harbor.
Preacher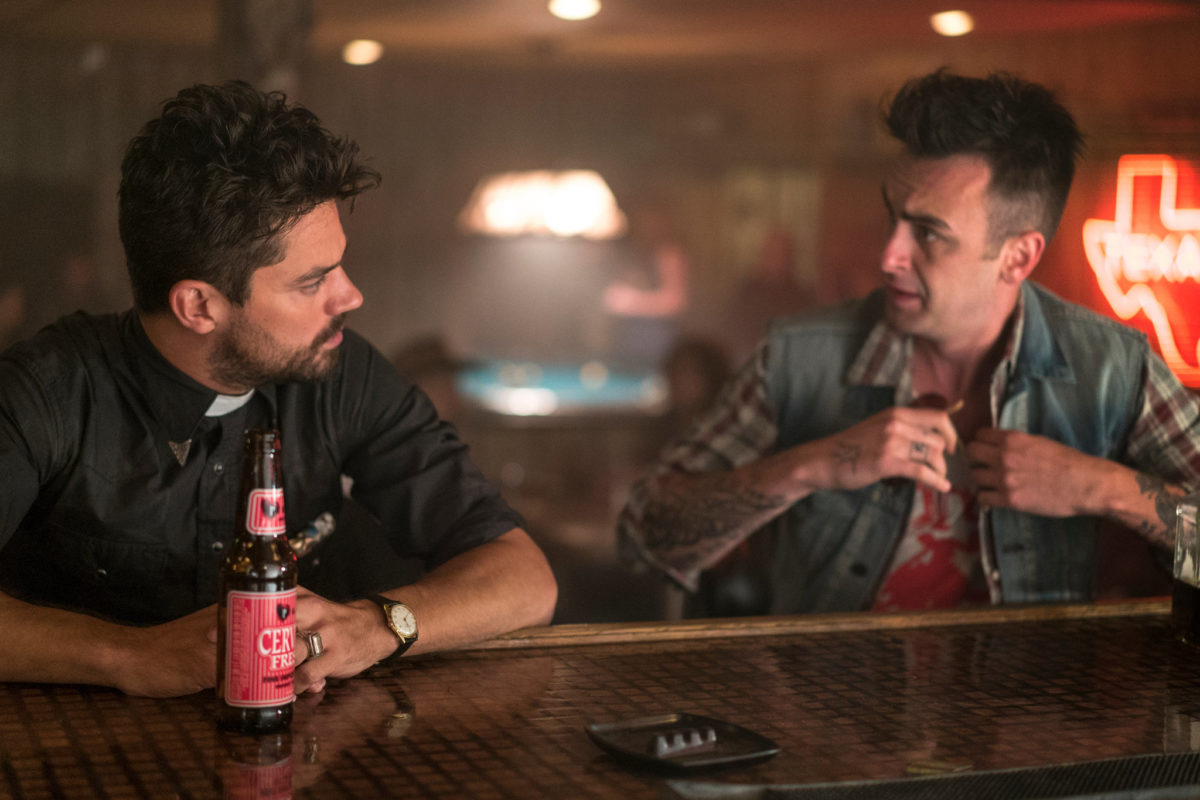 IMDb Rating: 7.9
Showrunner: Sam Catlin, Evan Goldberg, Seth Rogen
Starring: Joseph Gilgun, Dominic Cooper, Ruth Negga, Ian Colleti
Genre: Drama
Heavily stylised and over-the-top with its violence, Preacher is a strange entry into the bustling world of comic book adaptations but a successful one nonetheless. It's all hyper-exaggerated with a lot of idiosyncratic characters, which means the show can easily come across as a bit obnoxious to some.
If you've got the patience to stick out a very middling first season, Preacher is a great choice as it follows a West Texas preacher who develops powers after being possessed by an otherworldly entity.
---
The Lazarus Project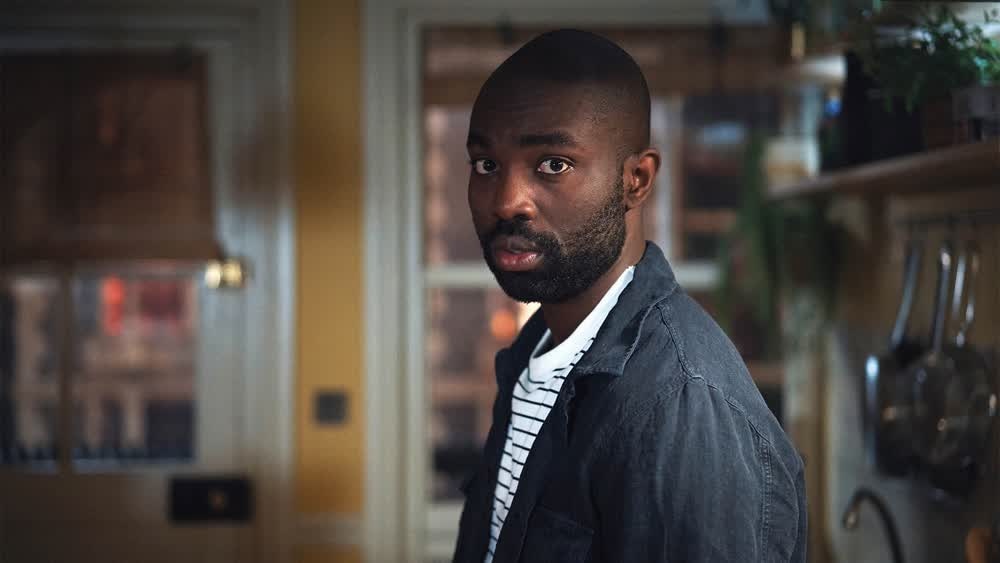 IMDb Rating: 7.0
Showrunner: Aleksandar Hemon
Starring: Paapa Essiedu, Tom Burke, Charly Clive, Anjli Mohindra
Genre: Drama
Paapa Essiedu (Gangs of London) gets another shout-out for our round-up of the best new shows on Stan, this time chewing up scenes as part of the time-travelling psychological thriller The Lazarus Project.
And it may be vastly different territory for the intensely watchable actor, but The Lazarus Project is a bit similar to Gangs of London in that it resists the slow burn and throws out plenty of cards early on to keep you thrilled as protagonist George finds himself re-living days from his past.
---
Skins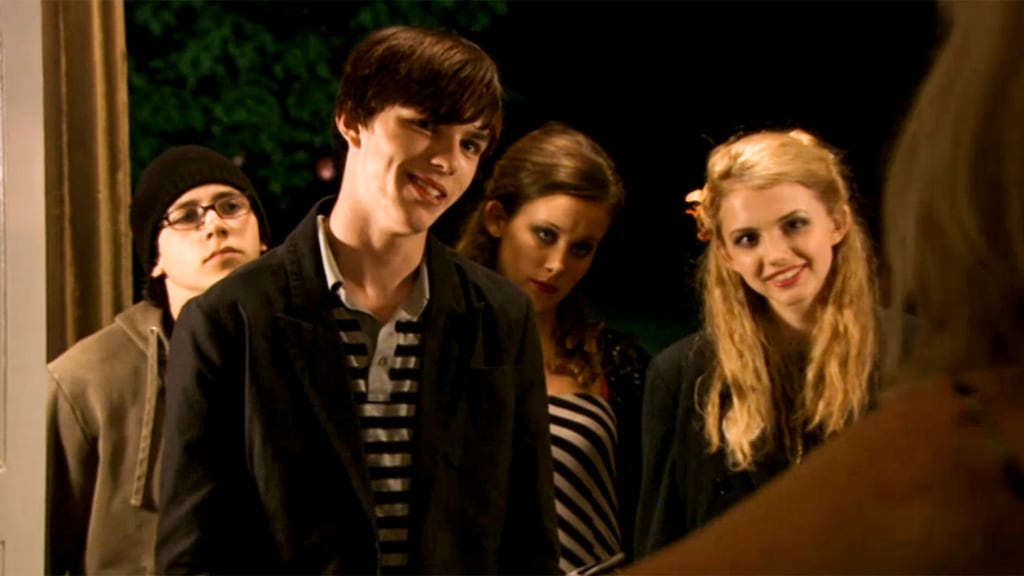 IMDb Rating: 8.2
Showrunner: Bryan Elsley, Jamie Brittain
Starring: Kaya Scodelario, Hannah Murray, Nicholas Hoult, Joe Cole, Joe Dempsie
Genre: Coming of age drama
With the immense popularity of Euphoria, it could be worth your time visiting (or revisiting) the classic, drug-addled coming-of-age drama that seems to have inspired the hit show. UK classic Skins burns through generations of reckless teenagers as it tells sensitive cautionary tales of drugs, sex, mental illness and growing pains.
Quality may dip drastically in the latter seasons, but even if you're just in for the first two generations, Skins is definitely something you want to watch on Stan.
---
Dr Death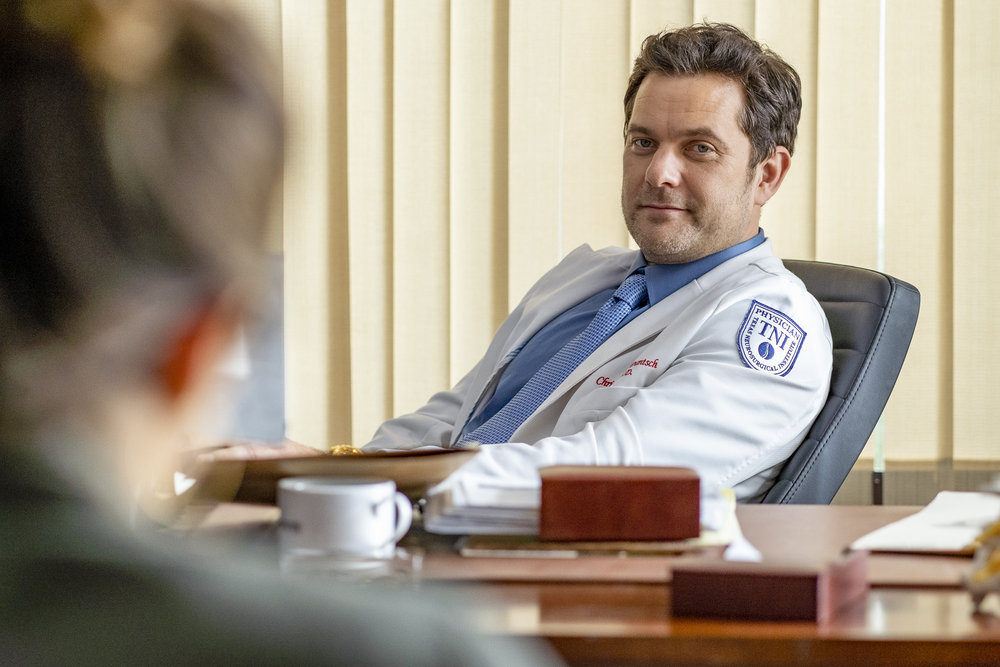 IMDb Rating: 7.6
Showrunner: Patrick Macmanus
Starring: Joshua Jackson, Christian Slater, Grace Gummer, Alec Baldwin
Genre: Crime drama
Joshua Jackson has come a long way since Dawson's Creek and yet those who grew up knowing him as Pacey Witter would still find it surprising to know just how intense he can be as an actor.
In Dr Death, Jackson plays a narcissistic surgeon who leaves his patients worse-off through a series of malpractice incidents that are sold so ridiculously well by Jackson's scarily cold performance.
---
Darklands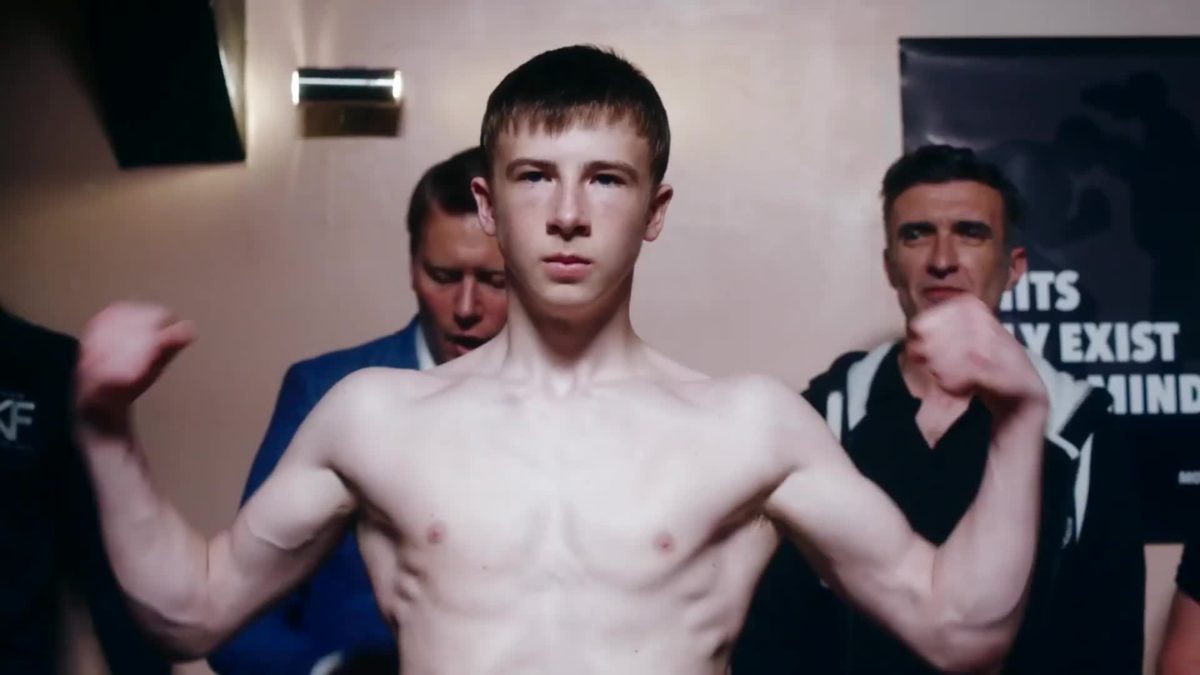 IMDb Rating: 5.6
Showrunner: Mark O'Connor
Starring: Thomas Kane-Byrne, Judith Roddy, Bernieas Bernie, Mark O'Halloran
Genre: Drama
A six-part drama series requiring very little investment, Darklands follows a young MMA fighter trying hard – and largely unsuccessfully – to escape a tough Irish neighbourhood. When his brother goes missing, 16-year-old Damien Dunne is forced back into the endless loop of suburban gang crime, making Darklands a nice little miniseries for anyone who likes bleak, nihilistic stories.
---
Killing Eve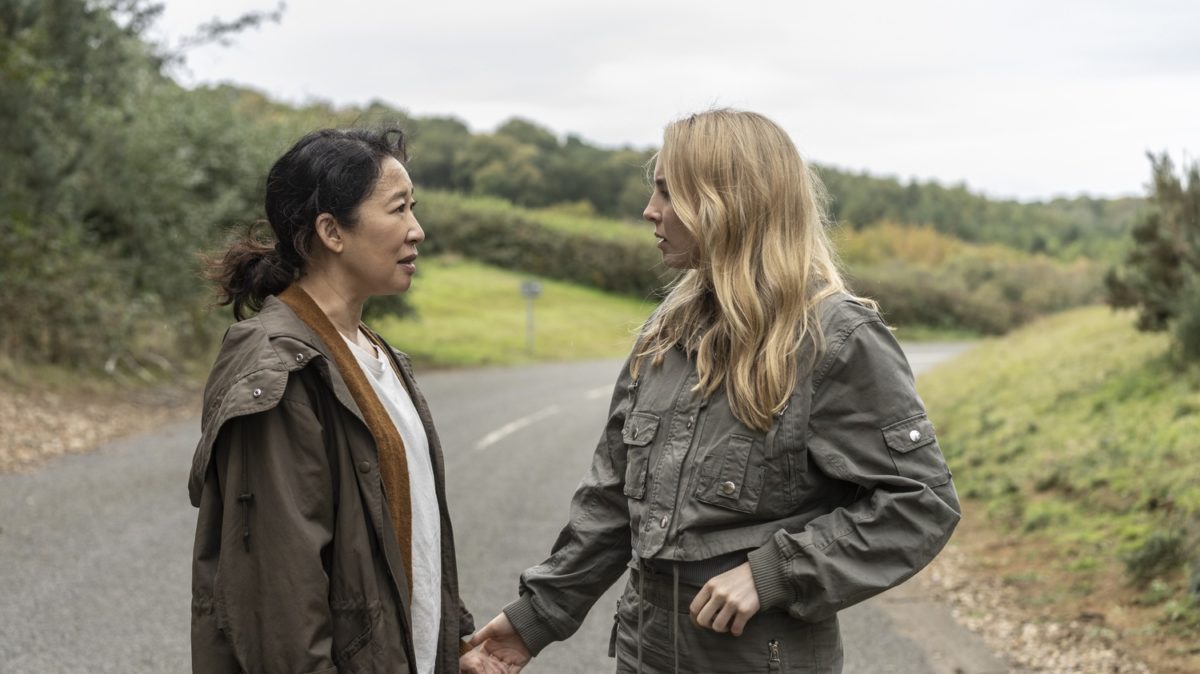 IMDb Rating: 8.2
Showrunner: Phoebe Waller-Bridge
Starring: Phoebe Waller-Bridge, Jodie Comer, Sandra Oh, Fiona Shaw, Kim Bodnia
Genre: Drama
Phoebe Waller-Bridge has built an unflappable name for herself with Fleabag, but Killing Eve the visionary showrunner and lead actor offers something much different to the Amazon Prime show.
A rich and intelligent spy thriller, Killing Eve is both subversive and serviceable knowing exactly what kind of pace to throw at the viewer to keep them involved across all seasons.
---
The Handmaid's Tale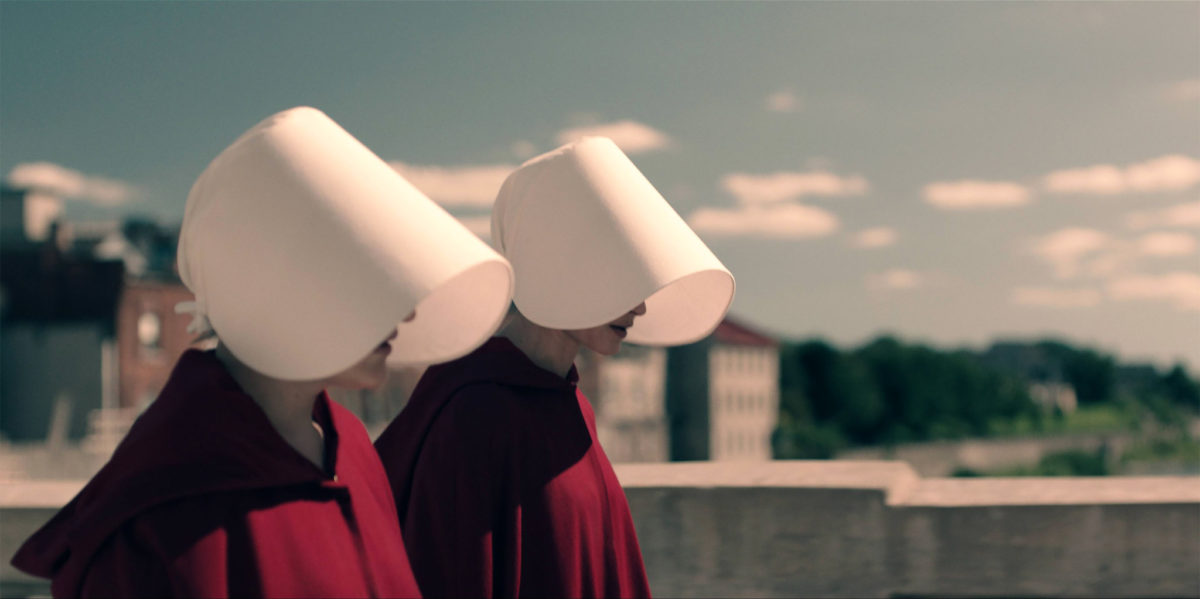 IMDb Rating: 8.4
Showrunner: Bruce Miller
Starring: Elisabeth Moss, Joseph Fiennes, Ann Dowd, Yvonne Strahovski
Genre: Drama
A dystopian drama about the dangers of a deeply misogynist totalitarian society, The Handmaid's Tale revives the story of the fictional world of Gilead in which women are treated as property of the state in brutal, incredibly oppressive ways. The parallels are clear, and showrunner Bruce Miller holds nothing back when it comes to giving modern society a mirror via an excellent performance from Elisabeth Moss (Mad Men)
---
Battlestar Galactica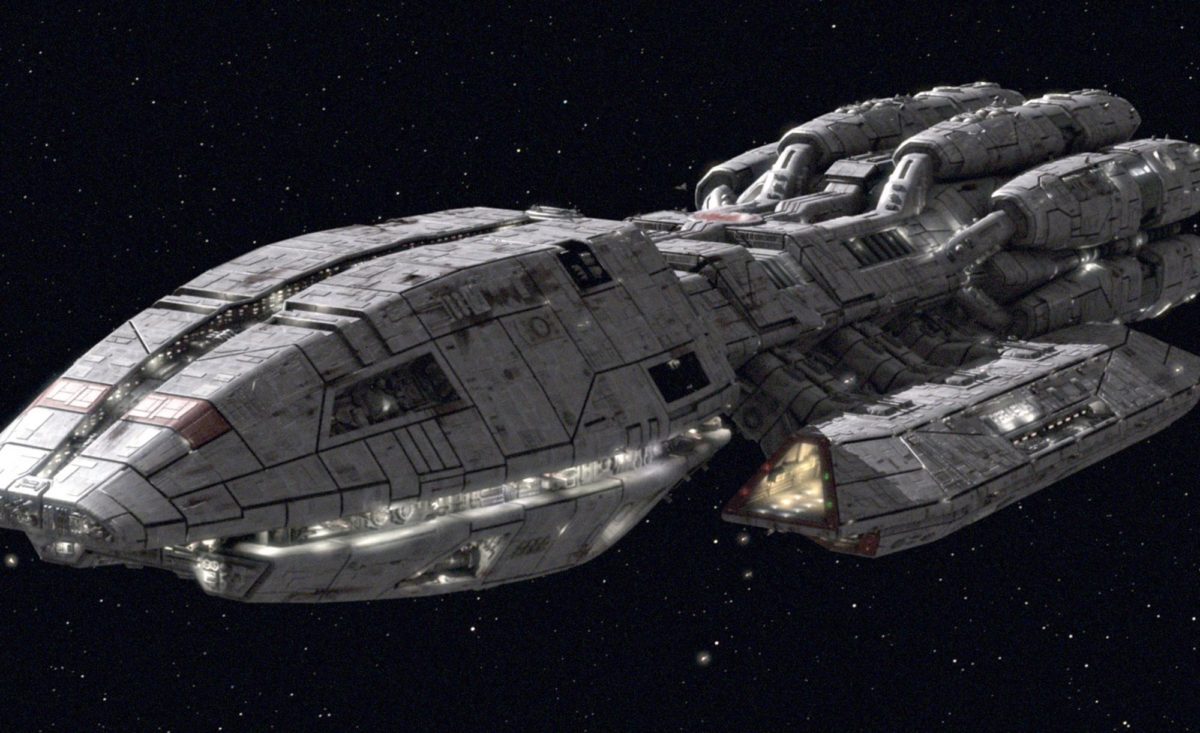 IMDb Rating: 8.7
Showrunner: Glen A. Larson
Starring: Katee Sackhoff, Edward James Olmos, Jamie Bamber
Genre: Sci-fi
Don't go expecting Star Wars from Battlestar Galactica. The two properties are nothing alike, with the latter tracking the desperate struggle of a human battleship as the crew on board attempt to flee a hostile takeover by artificial intelligence that is out to destroy the human race. It's ambitious and at times excessive, but Battlestar Galactica never comes across as too high-minded or stretched, making it a great TV show to watch even for anyone who isn't into sci-fi.
---
The Girl From Plainville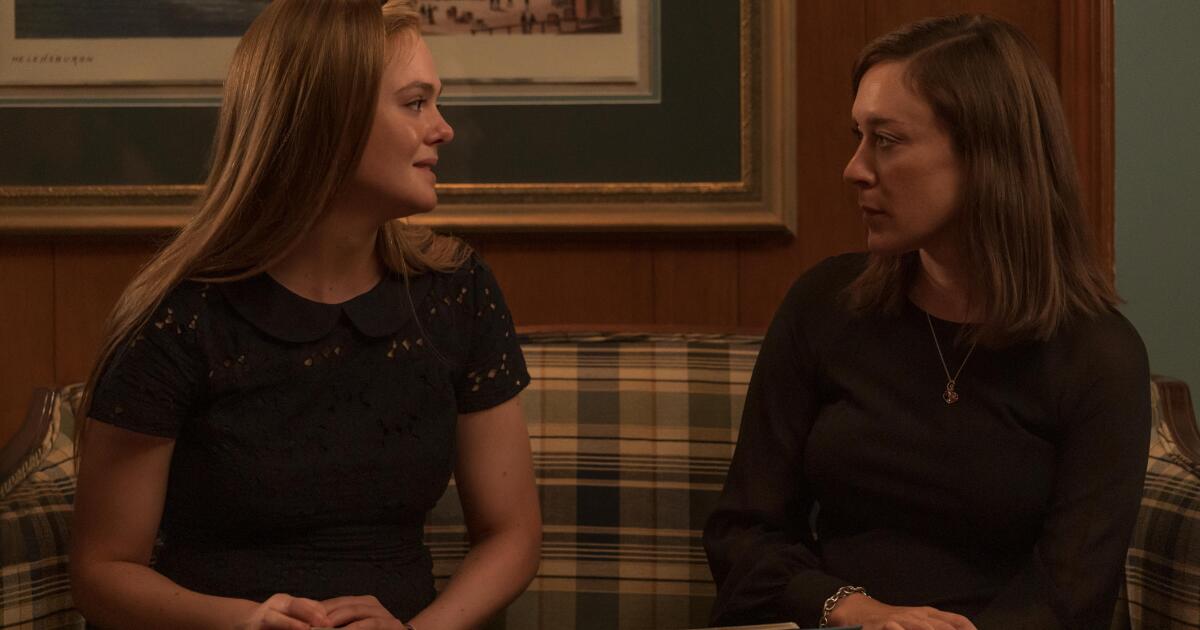 IMDb Rating: 6.4
Showrunner: Liz Hannah, Patrick Macmanus
Starring: Elle Fanning, Chloe Sevigny, Cara Buono
Genre: Drama
Based on an article published in Esquire, The Girl From Plainville tells a different kind of true crime story. The limited series follows the true story of the notorious Michelle Carter and the texting-suicide scandal which led to the death of Conrad Roy III, exemplifying the major issues surrounding social media and bullying.
---
The Great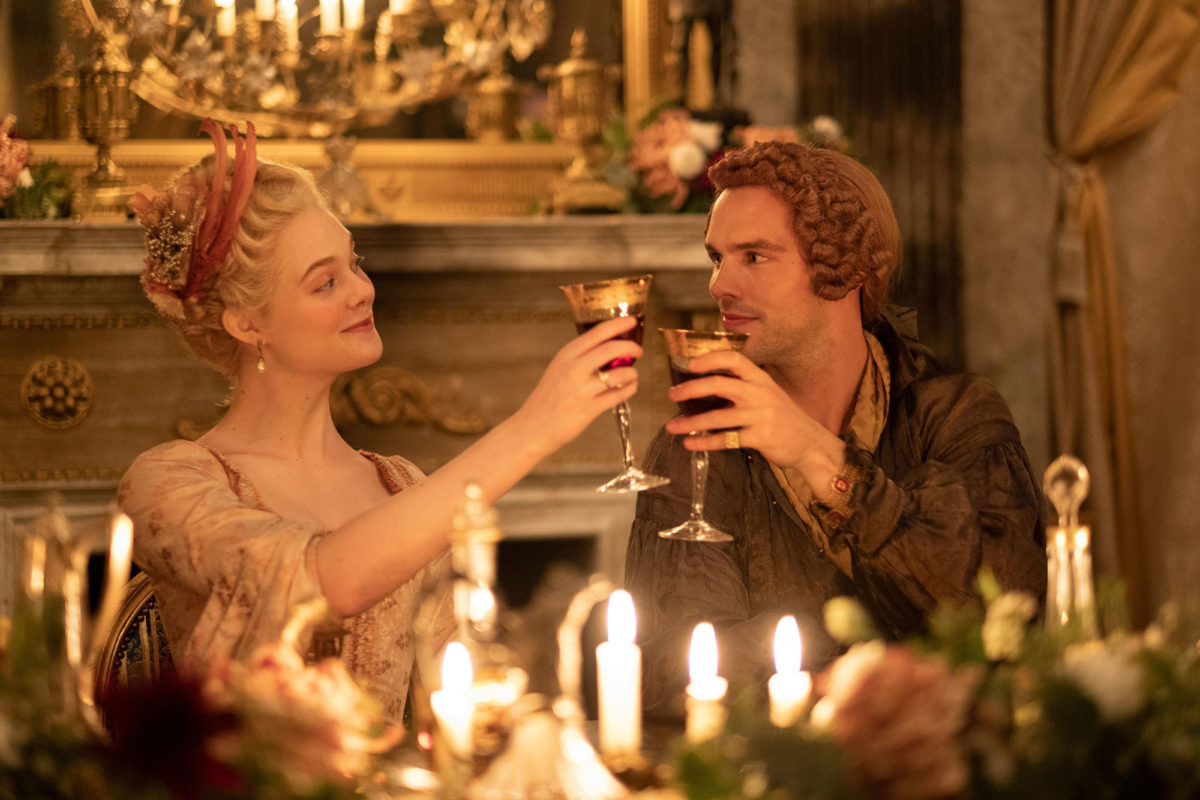 IMDb Rating: 8.1
Showrunner: Tony McNamara
Starring: Elle Fanning, Nicholas Hoult, Phoebe Fox, Adam Godley, Gillian Anderson
Genre: Comedy drama
Loosely based on the real-life story of Catherine the Great, is a historical comedy that attempts to take a lighter, more entertaining look at the Empress and Emporer of Russia, played reasonably well by Elle Fanning and Nicholas Hoult, respectively. The inclusion of Gillian Anderson as Catherine's mother certainly adds a bit of weight and seniority to the project, but a sometimes overzealous, forced humour can easily ruin a lot of the episodes.
Regardless, The Great is still well worth watching if you're looking for something to stream in the background that occasionally throws out those pops of brilliant, original writing.
---
Hacks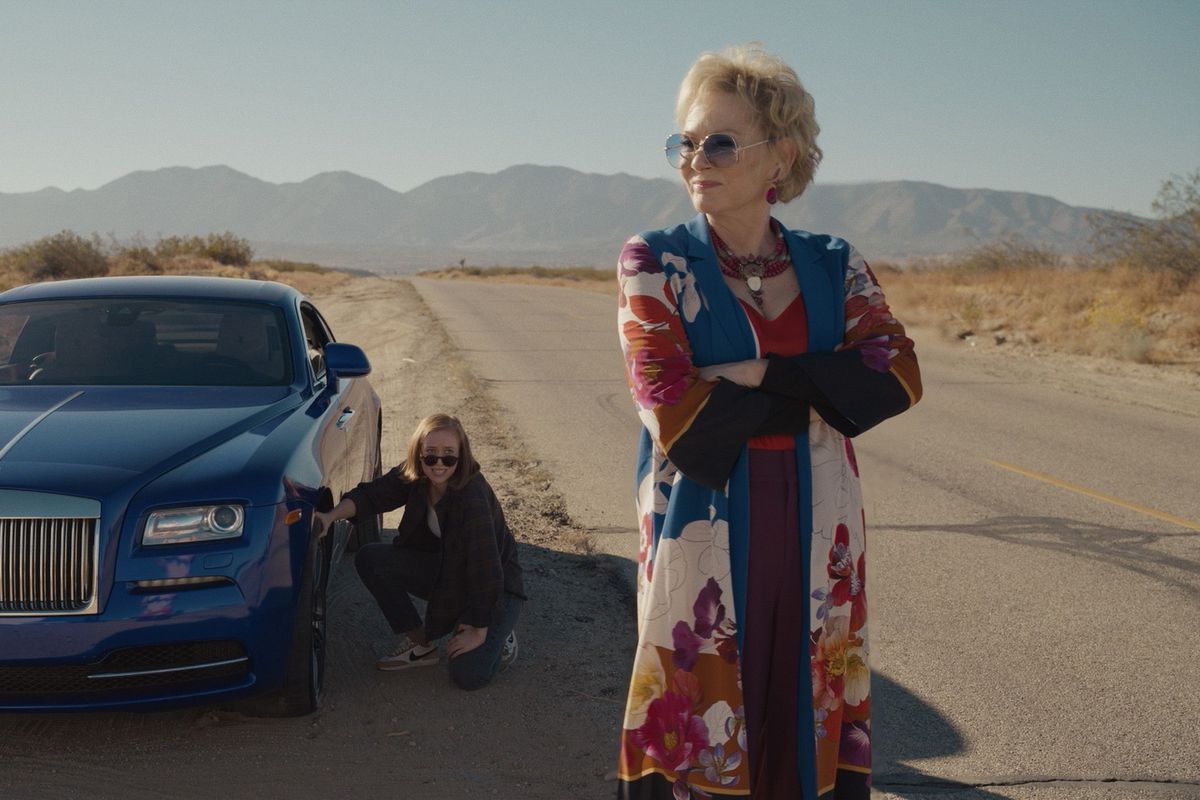 IMDb Rating: 8.2
Showrunner: Lucia Aniello, Paul W Downs, Jen Statsky
Starring: Jean Smart, Hannah Einbinder, Carl Clemons-Hopkins
Genre: Comedy drama
Emmy Award winner Jean Smart commands the screen as Las Vegas comedian Deborah Vance, forming a rather dark and twisted mentor relationship with an outcast 25-year-old, Ava Daniels (Hannah Einbinder) as they both explore the wasteful, incredibly shallow world of show business on The Strip.
---
The Midwich Cuckoos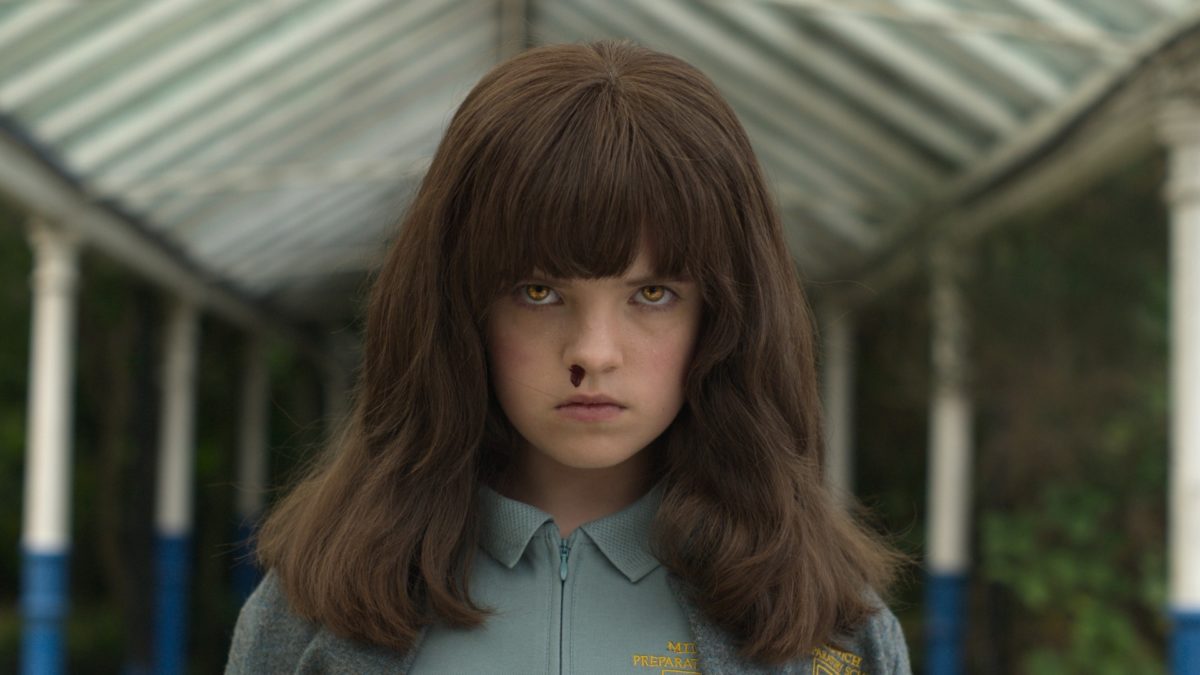 IMDb Rating: 6.6
Showrunner: David Farr
Starring: Keeley Hawes, Max Beesley, Synnove Karlsen
Genre: Horror drama
Based on John Wyndham's 1957 novel, The Midwich Cuckoos is a sci-fi drama based in the fictional small English village of Midwich, where women all fall pregnant at the same time once they hit the "right" childbearing age. The overarching idea can sometimes align with The Handmaid's Tale, again building a very tense, oppressive atmosphere that's leaning more heavily towards horror. A harrowing watch for sure, but cleverly written and very well-acted.
---
Southcliffe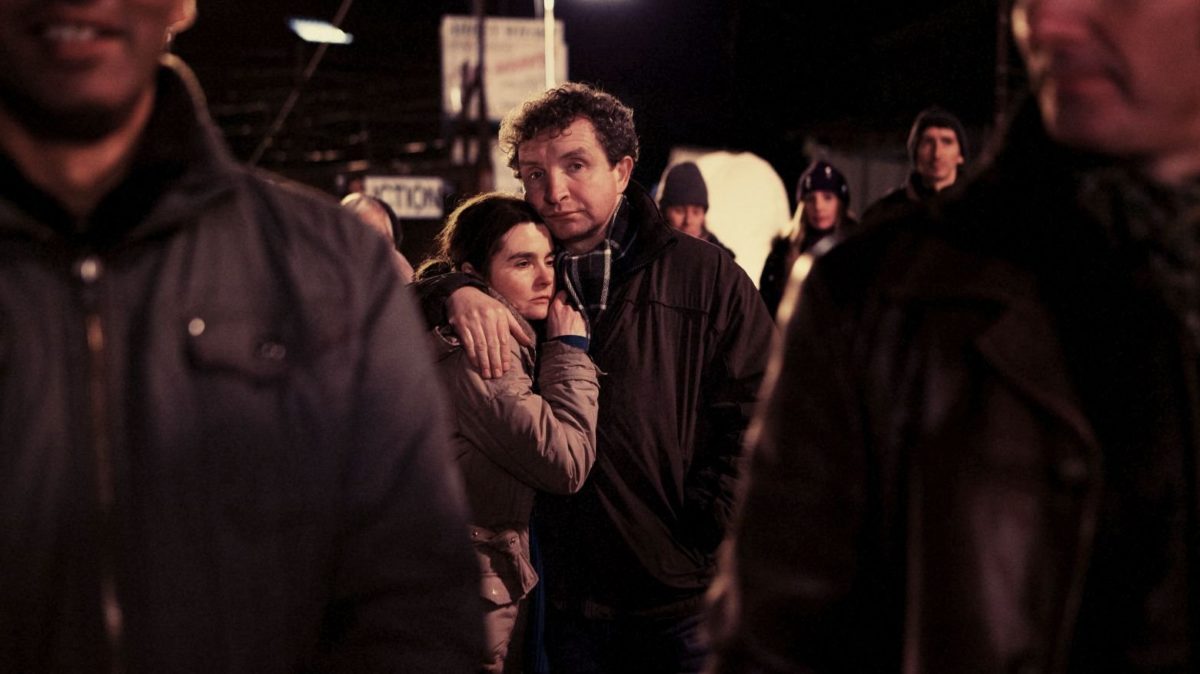 IMDb Rating: 6.9
Showrunner: Tony Grisoni
Starring: Sean Harris, Joe Dempsie, Anatol Yusef, Rory Kinnear, Kaya Scodelario
Genre: Drama
Cold and brutal. Southcliffe is a masterclass in the type of bleak world-building Tony Grisoni excels in, tracking the fictional town of North Kent Marshes where a mass shooting leaves residents broken. Via a journalist and the victims, the nonlinear story is pieced together as a nihilistic tale of tragedy, grief and redemption. The miniseries is only made up of four episodes, so it's not much of a commitment – just make sure you're in the right mood, considering how impactful and depressing the show can be.
If you can get past the darkness, this is easily one of the best shows on Stan for something that's only four episodes long.
---
Extras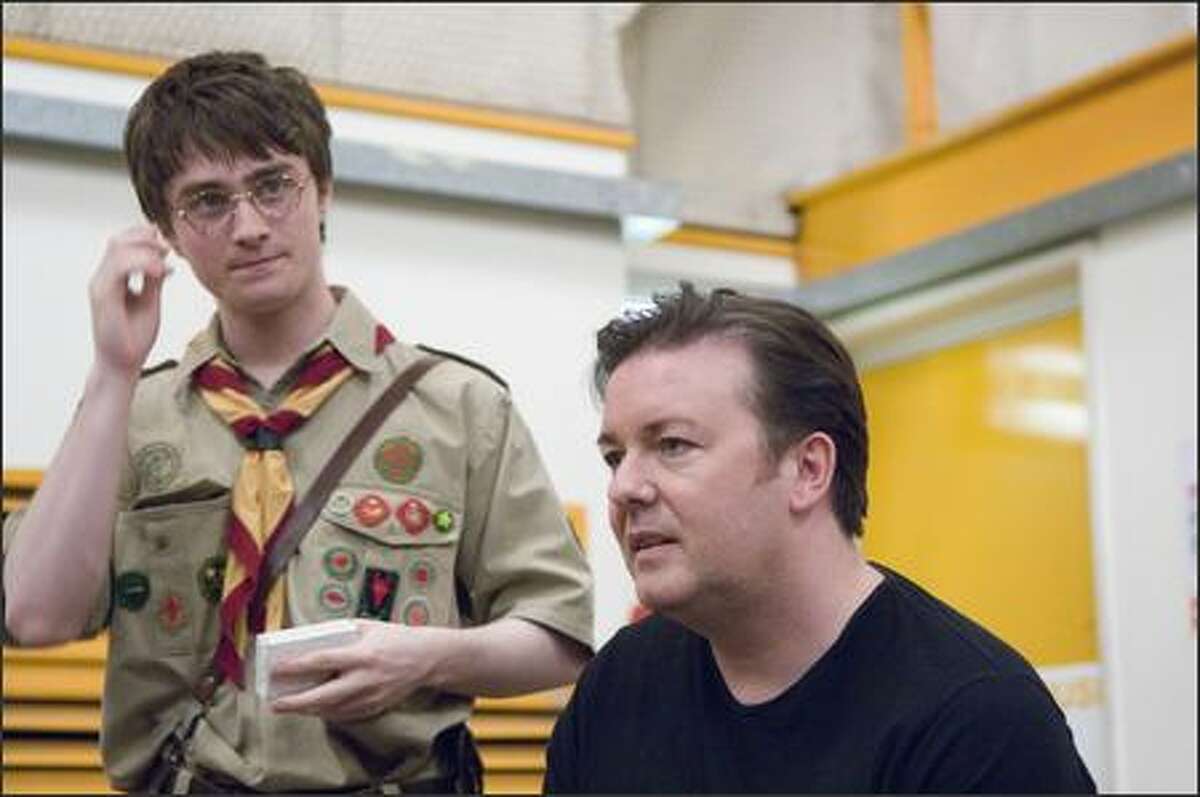 IMDb Rating: 8.3
Showrunner: Ricky Gervais, Stephen Merchant
Starring: Ricky Gervais, Stephen Merchant, Ashley Jensen, Shaun Williamson
Genre: Comedy
Although it's only two seasons long, Ricky Gervais' Extras made a huge impact in the world of British comedy and solidified the comedian as one of the world's greatest satirical minds. The show follows a bunch of extras working in television, film and theatre, particularly Gervais who plays a disgruntled out-of-work actor who constantly tries to rationalise his failures as he loses roles to much bigger stars.
---
The Fresh Prince Of Bel-Air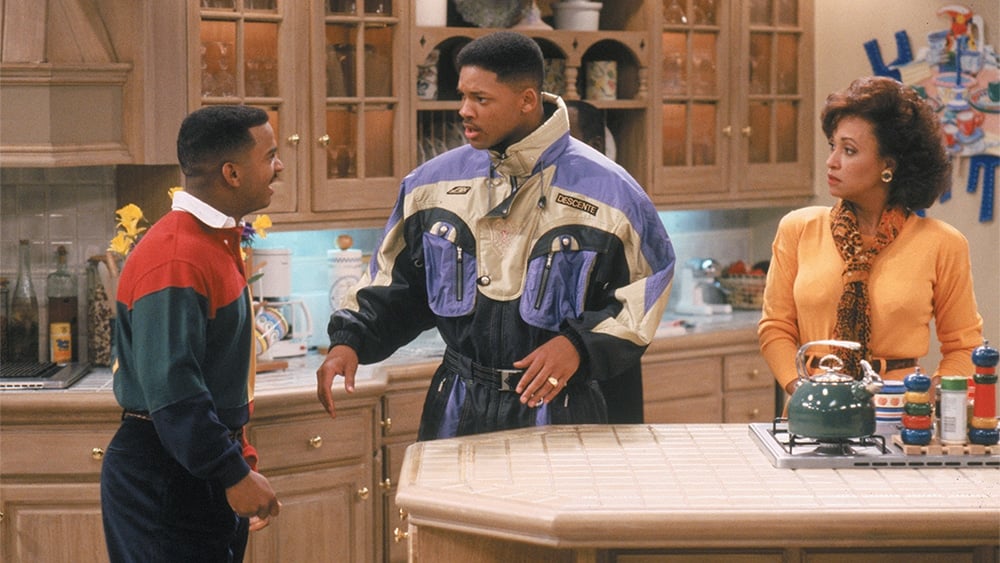 IMDb Rating: 7.9
Showrunner: Andy Borowitz
Starring: Will Smith, James Avery, Alfonso Ribeiro, Karyn Parsons, Joseph Marcell
Genre: Sitcom
The Fresh Prince of Bel-Air is one of the most beloved sitcoms of all time, springboarding Will Smith to superstardom and giving us plenty of memorable episodes across an excellent six-season run. You already know what to deal is here, with Will forced to move to the upmarket neighbourhood of Bel-Air and reconcile his street-minded philosophies, stemming from being West Philadelphia born and raised, with "polite society."
Fresh Prince is a no-brainer if you're looking for the best shows on Stan.
---
The Tourist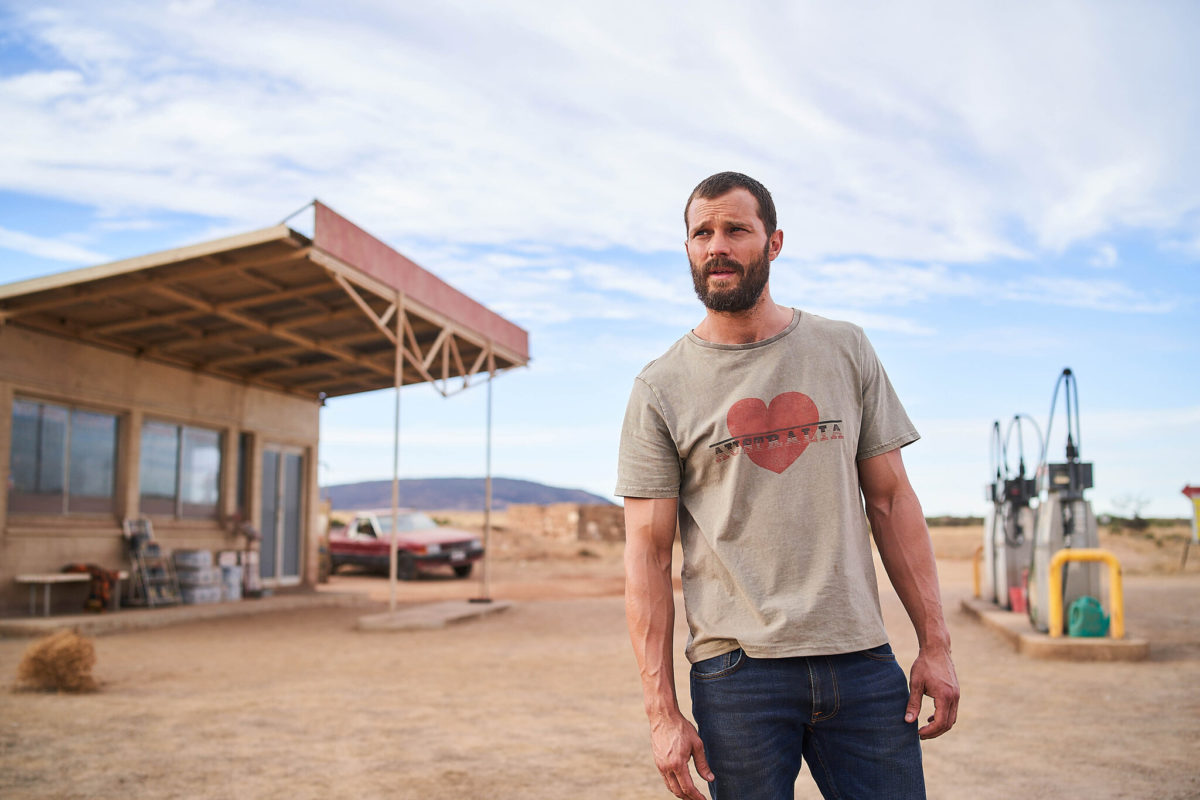 IMDb Rating: 7.0
Showrunner: Harry Williams, Jack Williams
Starring: Jamie Dornan, Danielle Macdonald, Shalom Brune-Franklin, Kamil Ellis
Genre: Thriller
An Irishman wakes up in an Australian hospital with amnesia, the result of a car accident, ignorant of the fact that someone is trying to kill him. With only six episodes, writers Harry and Jack Williams explore the idea of memory-loss in a literal life or death situation, presenting plenty of action but also allowing the faster -paced moments to breathe a little to let the acting really shine through. Jamie Dornan as "the man" is brilliant.
---
Heels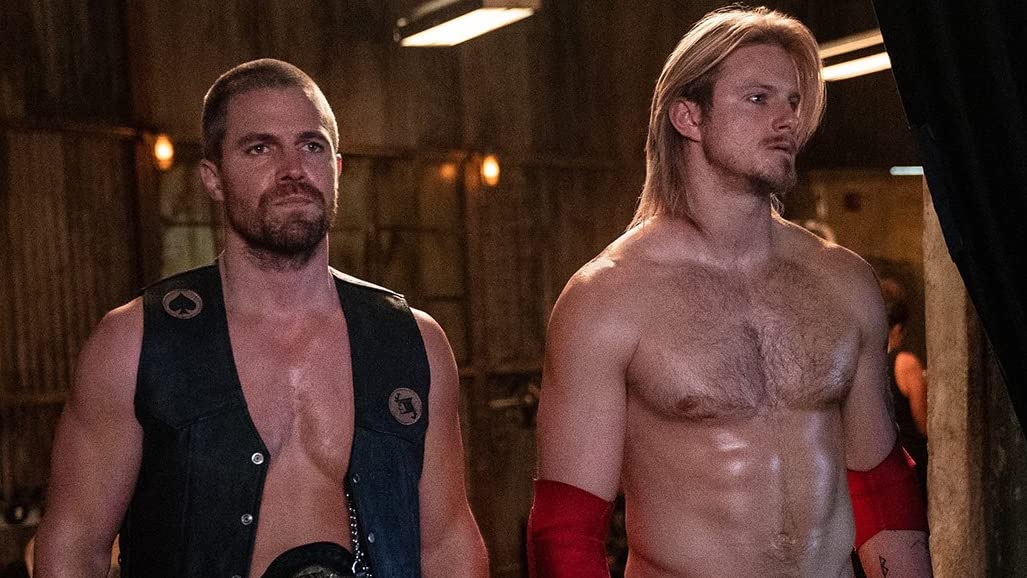 IMDb Rating: 8.0
Showrunner: Michael Waldron
Starring: Stephen Amell, Alexander Ludwig, Alison Luff, Mary McCormack
Genre: Drama
Set in small town Georgia, Heels is a fascinating drama about two brothers engaging a small town pro wrestling promotion to try and keep their late father's legacy alive. One plays a villain, while the other plays a hero, each playing out scripted matches which writer Michael Waldron uses to build up compelling angles. The universal acclaim this show's first season attracted throughout 2021 is well-deserved.
---
Park and Recreation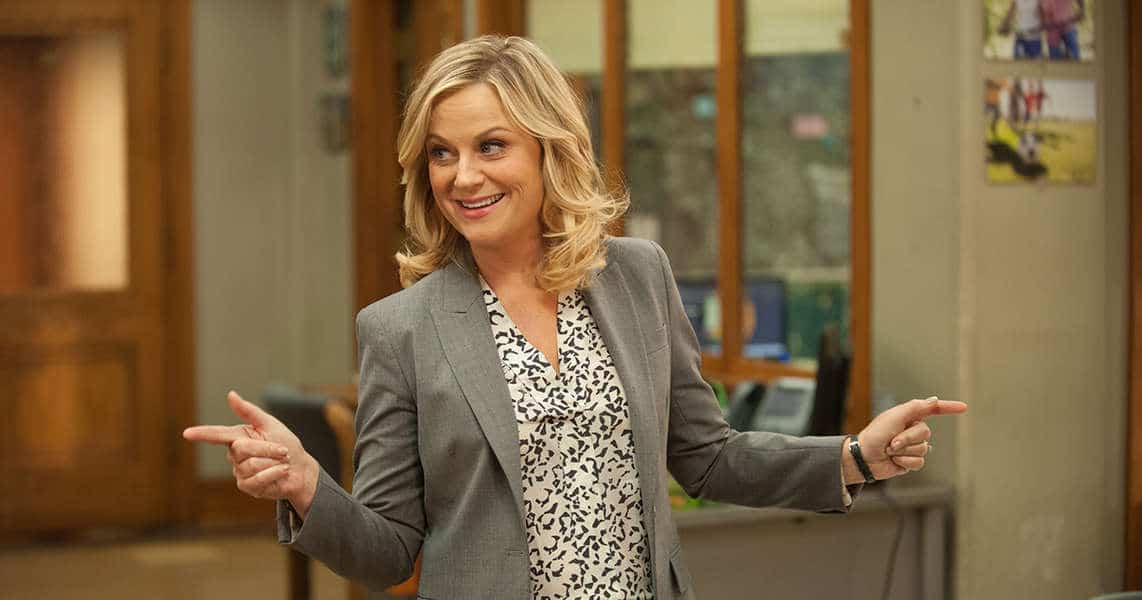 IMDb Rating: 8.6
Showrunner: Greg Daniels, Michael Schur
Starring: Amy Poehler, Chris Pratt, Rashina Jones, Nick Offerman
Genre: Satirical comedy
Brooklyn Nine Nine and The Office may be standard fodder when you're looking for something hilarious to replay in the background, but not much can match up to the incredible wit and constant creativity of Parks & Recreation. Now considered a classic, it's impossible not to fall in love with the characters sketched so brilliantly by the cast, from Amy Poehler's Leslie Knope to Chris Pratt's Andy Dwyer.
---
Robot Chicken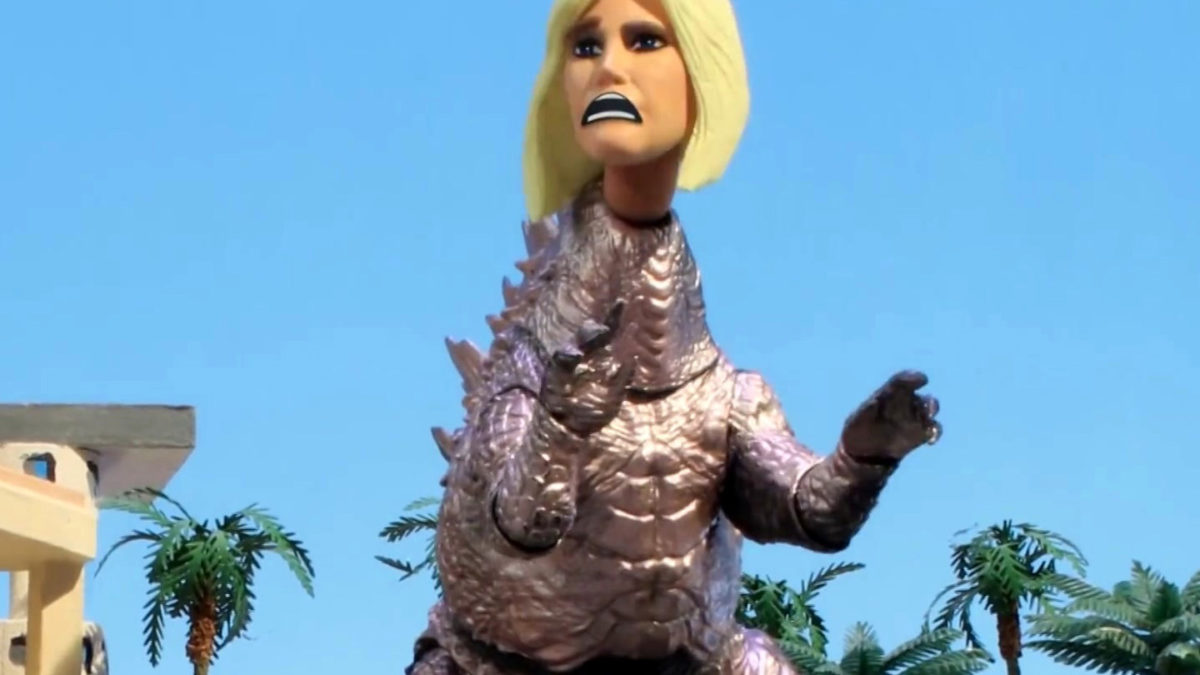 IMDb Rating: 7.7
Showrunner: Seth Green, Matthew Senreich, Mike Fasolo
Starring: Seth Green, Matthew Senreich, Tom Root, Seth McFarlane
Genre: Comedy
One often overlooked benefit of owning a Stan subscription is the generous access to Adult Swim. The swathe of mature animated content helps prop up the streaming service when considered against rivals like Netflix and Prime, and the best of them is the dependable Robot Chicken.
---
The Office UK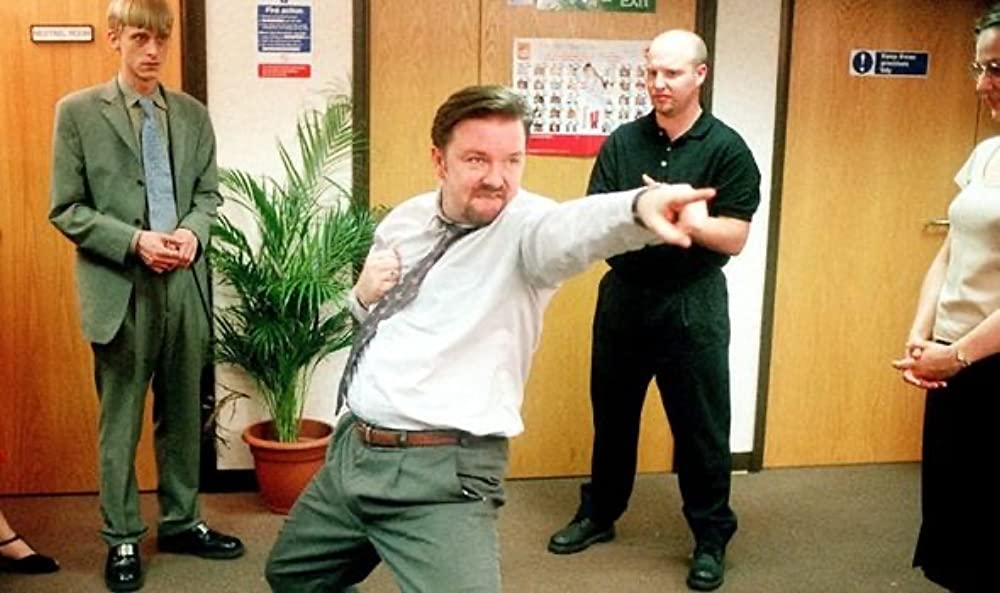 IMDb Rating: 8.5
Showrunner: Ricky Gervais, Stephen Merchant
Starring: Ricky Gervais, Martin Freeman, Lucy Davis, Mackenzie Crook
Genre: Comedy
For many, The Ofice is the greatest British comedy of all time. Certainly one of the most influential, with Ricky Gervais playing a socially awkward and largely inappropriate boss as he steers a team of bitter and frustrated paper merchants. It's always worth a rewatch so no matter how many times you've seen it, The Office is always there for you whenever you need a good laugh.
---
The Office US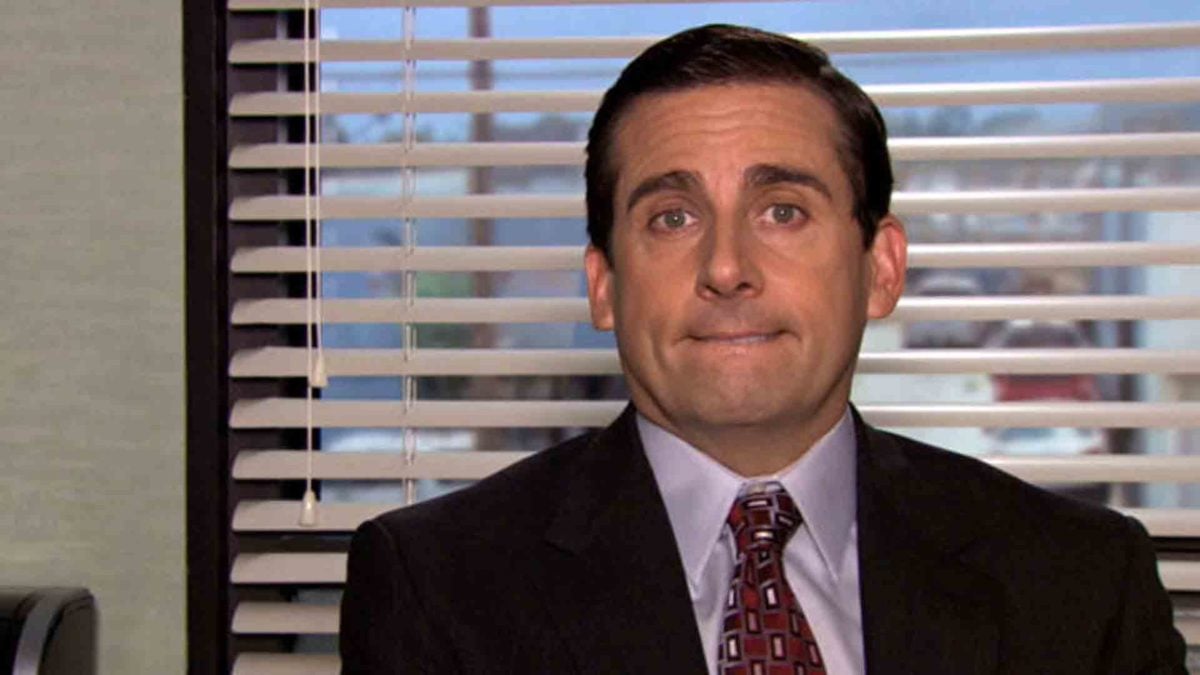 IMDb Rating: 9.0
Showrunner: Greg Daniels
Starring: Steve Carrell, Jenna Fischer, John Krasinski
Genre: Comedy
One of the very (very) rare circumstances where a US adaptation of a UK show is actually good. Ricky Gervais is swapped out for Steve Carrell, again playing an incredibly stupid boss with the Anchorman actor proving how masterful he can be when it comes to uncomfortable humour.
---
The Girlfriend Experience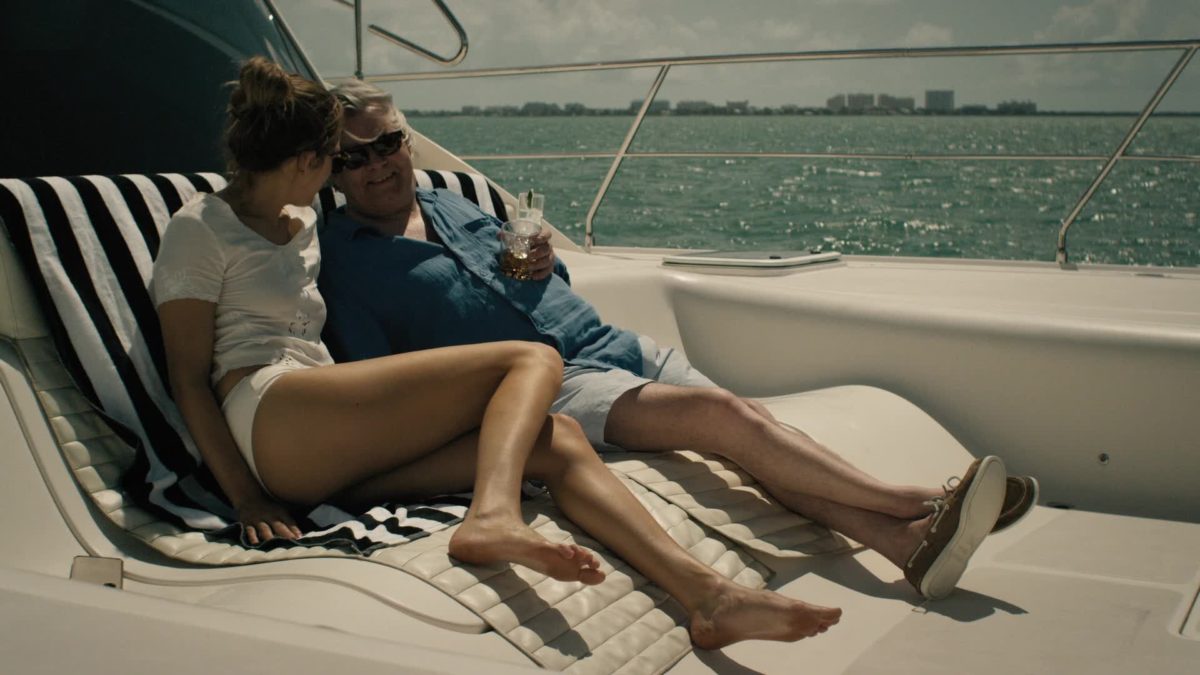 IMDb Rating: 7.0
Showrunner: Lodge Kerrigan, Amy Seimetz
Starring: Riley Keough, Amy Seimtz, Anna Friel, Julia Goldani Telles
Genre: Drama
Following a high-end escort in Manhattan, The Girlfriend Experience adapts Steven Soderbergh's 2009 film of the same name into a more dense, complex and beautifully acted anthology on under-the-table deals and transactional relationships. It's empty at times, but the acting, particular from season one lead Riley Keough, really sells the show.
---
The Nest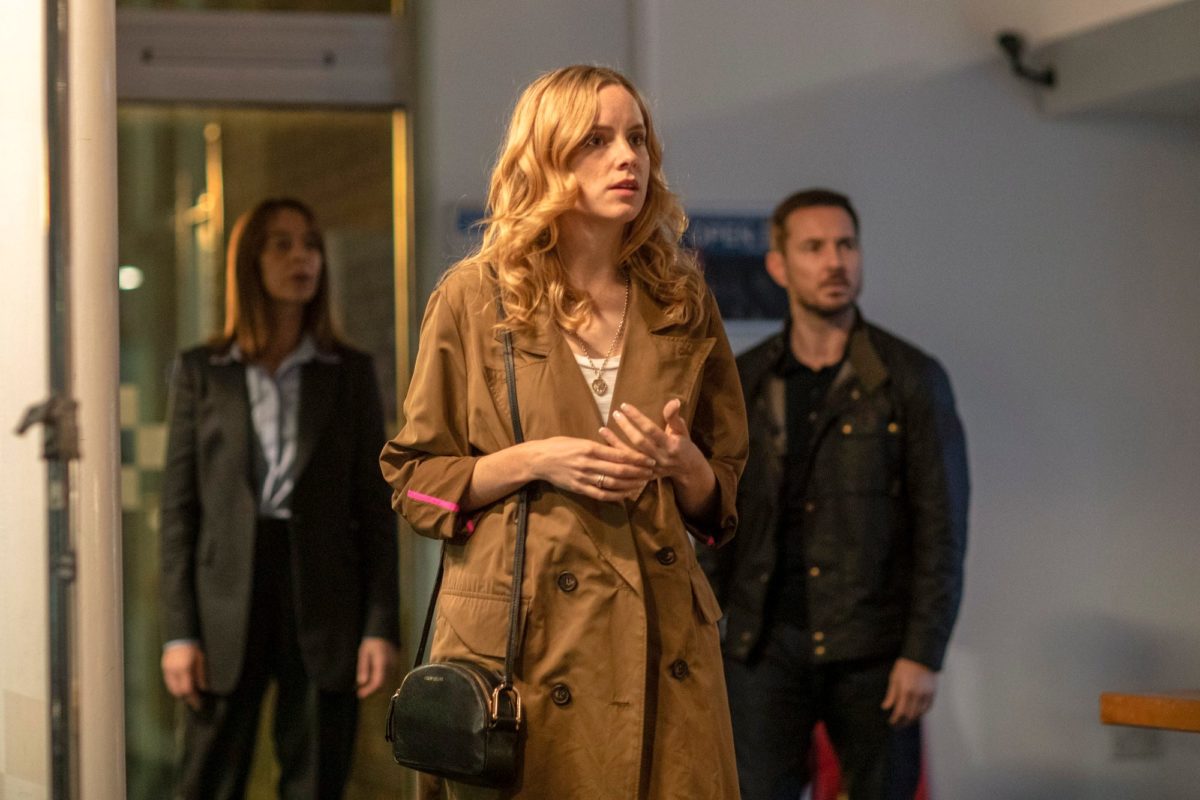 IMDb Rating: 6.3
Showrunner: Nicole Taylor
Starring: Mirren Mack, Martin Compston, Sophie Rundle, Fiona Bell
Genre: Thriller
Five-part BBC one miniseries The Nest is a sensitive, beautifully constructed look at surrogacy. There's not much more to it than that, rather really biting into a simple plot that follows a married couple unable to conceive and the 18-year-old surrogate that helps them. If you're in it for the straight-shooting drama and an examination of grief and hope, The Nest is well worth considering as one of the best shows on Stan Australia.
---
Safe House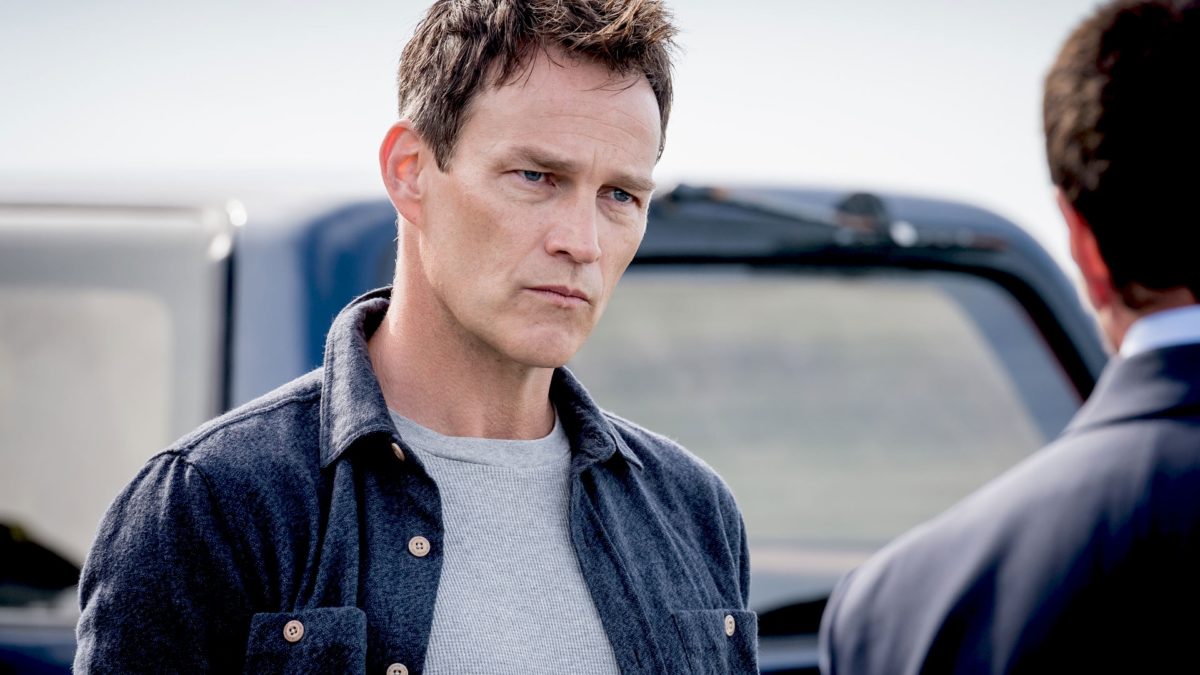 IMDb Rating: 6.4
Showrunner: Michael Crompton
Starring: Stephen Moyer, Zoe Tapper, Jaston Watkins, Christopher Eccleston
Genre: Crime drama
Stan really likes those under-the-radar British crime dramas, and Safe House is one of the better ones. Both seasons are completely different from one another, but sport the same idea – a married couple, both of whom are ex-police, are forced to turn their new guest house into a safe house after a Detective Chief Inspector shows up with a family in need of protection.
It can be a bit boring at times, but the conceit is solid and Safe House has more than enough compelling drama to get this onto our round-up of the best Stan series.
---
The First Team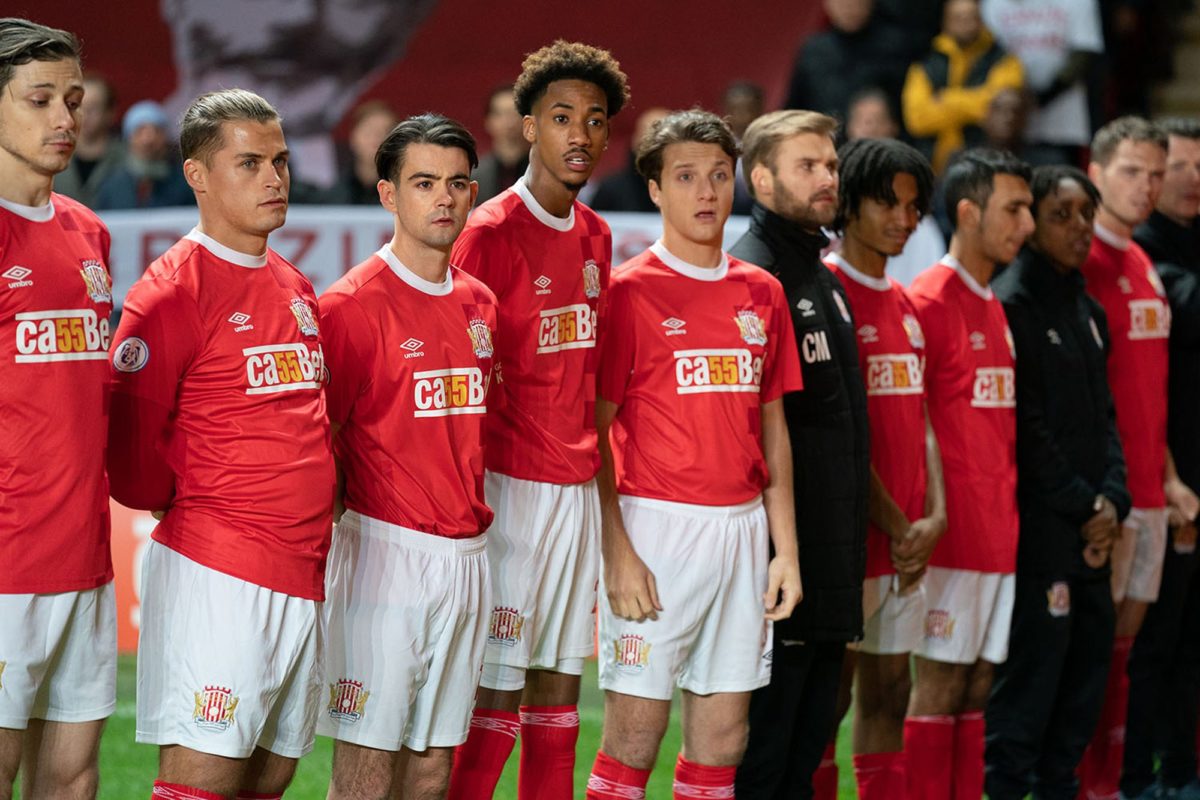 IMDb Rating: 6.1
Showrunner: Damon Beesley, Iain Morris
Starring: Jake Short, Shaquille Ali-Yebuah, Jack McMullen, Chris Geere
Genre: Comedy
Trying to aim for something a bit similar to The Inbetweeners, The First Team follows the lives of young players working their way through life while playing as part of a fictional Premier League football team.
Masculinity and insecurity are the major plays here, giving this coming-of-age comedy a great deal of material to work with as the young cast does an excellent job keeping the laughs frequent and genuinely hilarious.
When you're looking for the best shows on Stan, it's easy to skip past this one. Don't. It's often as good as Beesley and Morris' fantastic work on The Inbetweeners.
---
iZombie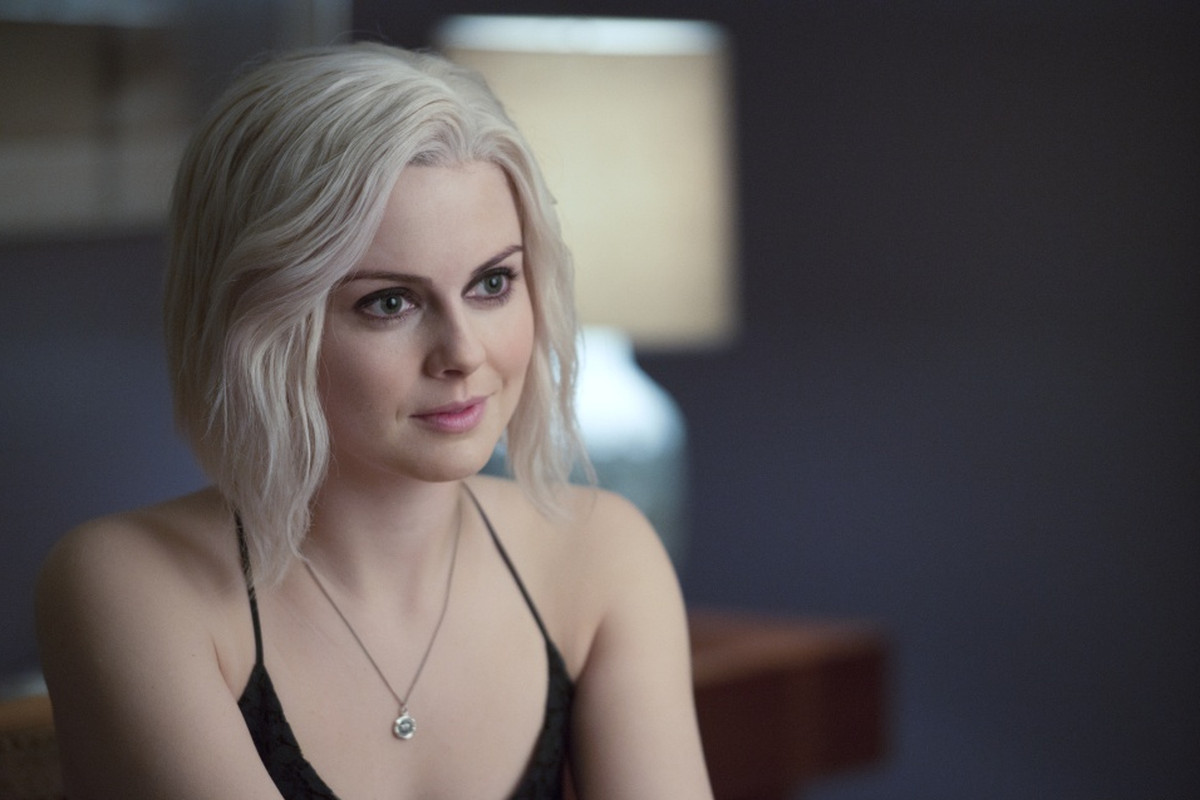 IMDb Rating: 7.8
Showrunner: Rob Thomas
Starring: Rose McIver, David Anders, Malcolm Goodwin, Rahul Kohli
Genre: Sci fi
Creator Rob Thomas (no, not the lead singer of Matchbox Twenty) offered something endearingly refreshing when he brought iZombie to the world back in 2015, crawling away from the seriousness of The Walking Dead for an interesting, ridiculous take on the trending genre.
The lead character Olivia Moore (Rose McIver) is a crime-solving zombie whose keen insights come from eating people's brains, which is about as out-there as you can get when it comes to conceit surrounding yet another zombie apocalypse series.
---
Hightown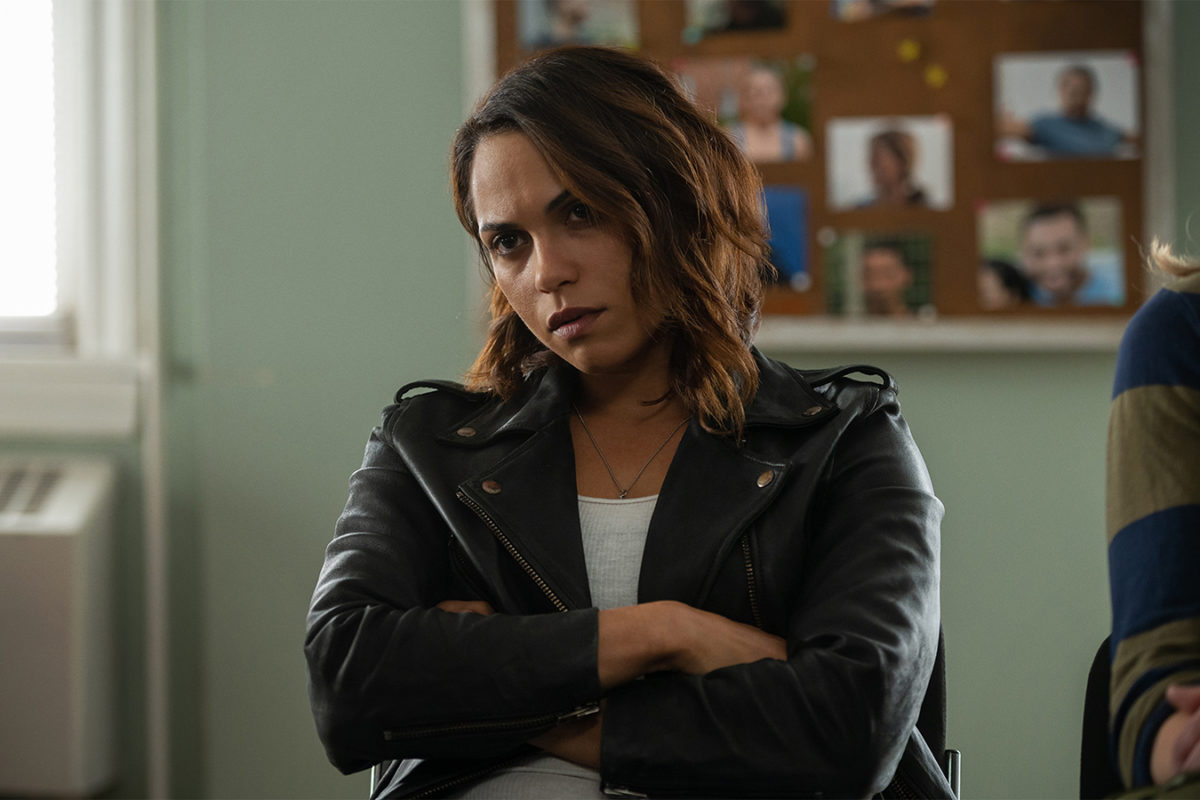 IMDb Rating: 6.6
Showrunner: Rebecca Cutter
Starring: Monica Raymund, Atkins Estimond, Riley Voelkel, Tonya Glanz
Genre: Crime
Tied as it may be towards the end, Hightown starts off rather solid and remains entertaining enough as it fills out a bleak atmosphere in Cape Cod, tracking a young woman and her path to sobriety. Of course, it's not as simple as that, as the woman (Monica Raymund) is quickly dragged down by a murder investigation. It may not be one of the very best shows on Stan, but it's a reasonably good watch on a lazy Sunday.
---
Minx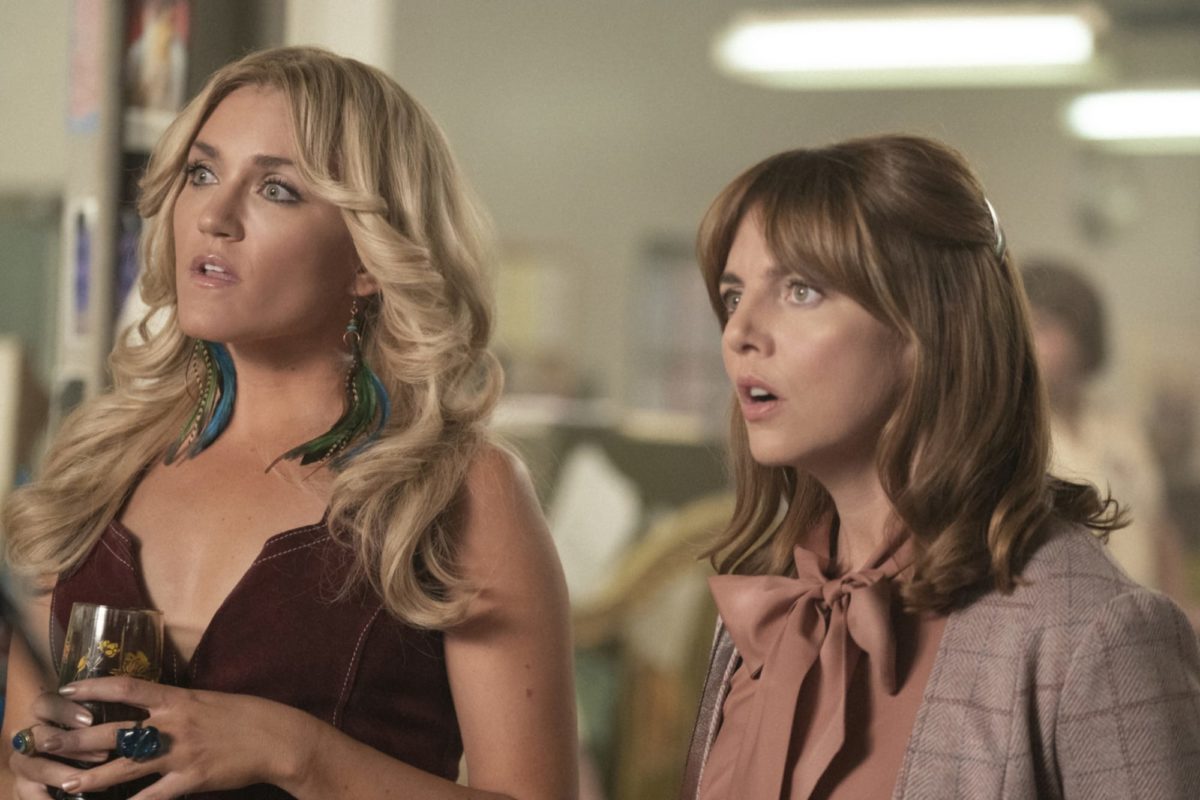 IMDb Rating: 7.7
Showrunner: Ellen Rapoport
Starring: Ophelia Lovibond, Jake Johnson, Jessica Low, Michael Angarano
Genre: Comedy drama
Minx is about the troubled creation of the very first erotic magazine for women, driven confidently by a feminist touch without being didactic. The HBO Max American comedy can dip in quality at times, but it's still well worth binging through this Stan series if you're after an endearing plot and some terrific acting.
---
If you want to know what's coming to Stan next month, check out our monthly release schedule.
Not interested in the best shows on Stan? Check out our other "best of" streaming roundups:
The Best Shows On Stan Right Now – Frequently Asked Questions
What are the best shows on Stan right now?
The best shows to watch on Stan right now include Better Call Saul, Breaking Bad, Yellowstone, Billions, Gangs of London, Southcliffe, Parks & Recreation and The West Wing.
What are some other good shows on Stan?
Some good shows on Stan that didn't make this round-up include Everything I Know About Love, The Undeclared War, Wolf Like Me, The Honourable Woman, Doctor Who and Black Sails
How many seasons does Yellowstone have?
Yellowstone has four seasons but there are also numerous spinoffs in the works – Yellowstone 1883, Yellowstone 1932 and Yellowstone 6666. Not all of these will stream on Stan.