13 years ago, AMC's Breaking Bad introduced the morally dubious criminal lawyer Saul Goodman in an episode titled 'Better Call Saul' (S02E08). In just a matter of days, the spin-off centred upon the beloved character portrayed by Bob Odenkirk will return the favour with its third-last episode titled 'Breaking Bad.'
The full-circle moment in Vince Gilligan's mythology has been something we've anticipated ever since Better Call Saul premiered circa 2015 due to the overall chronology; and to an extent, ever since the main series' feature-length epilogue – El Camino: A Breaking Bad Movie – explored the aftermath of Breaking Bad season 5.
Earlier this year in April, the show's official Twitter account provided solid confirmation with a brand new image indicating both Bryan Cranston and Aaron Paul had reprised their roles as the iconic Walter White/Heisenberg and equally memorable Jesse Pinkman, respectively, along with the caption: "They're coming back."
---
---
RELATED: HBO Is Working On A Prequel Series For Stephen King's 'It'
So what exactly can fans actually expect?
The overall blueprint is clear for anyone who's seen the main series. The real question, however, lies in how much of a fresh perspective we'll receive a la Saul Goodman / Jimmy McGill / Omaha Cinnabon manager Gene Takovic.
"I don't want to spoil things for the audience, but I will say the first question we had when we started the show was: 'Are we gonna see Walt and Jesse on the show?' Instead of evading, I'll just say yeah," series co-creator Peter Gould revealed during a panel at PaleyFest Los Angeles.
"How or the circumstances or anything, you'll just have to discover that for yourself, but I have to say that's one of many things that I think you'll discover this season."
For reference, the synopsis published online for the 'Breaking Bad' episode of Better Call Saul season 6 simply reads: "The partners escalate their enterprise to new levels (via: AMC & AMC+)." Which has led certain individuals to believe we might even be revisiting the height of Heisenberg's reign. Intriguing…
---
---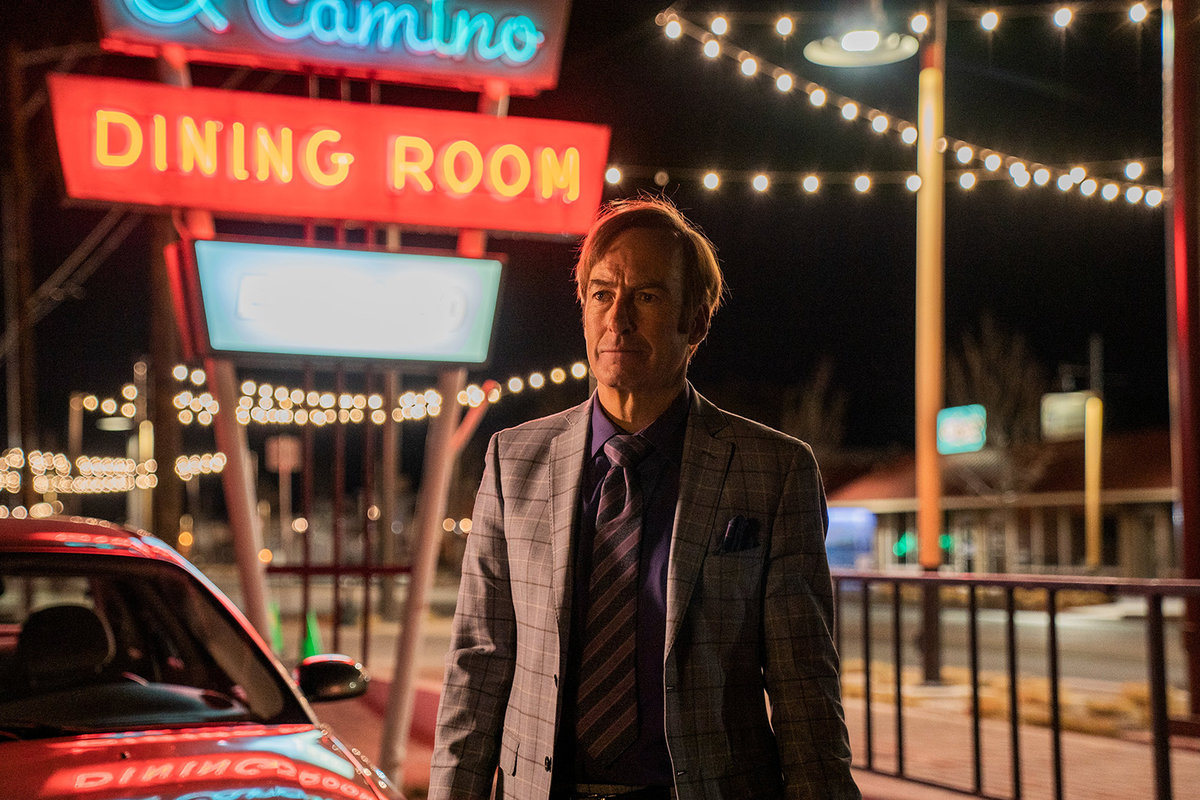 RELATED: Holy Shit, 'Rick & Morty' Season 6 Arrives In A Month
During an interview with SiriusXM's Basic! podcast, Byran Cranston himself was as tight-lipped as you'd expect, revealing nothing more than the fact he and Aaron Paul filmed a grand total of three scenes for Better Call Saul season 6.
"There's a scene that Aaron is in without me. And there's a scene where I'm in without him. And then there's a scene where we're both in," teased Bryan Cranston.
"So there's three scenes to come. It's pretty cool. But to be honest with you – because we shot everything in a bubble and completely out of sequence – I don't even know what episodes we're in [Laughs.]. You're gonna find out."
Guess we really will find out soon enough, won't we?
The final episodes of Better Call Saul season 6 are currently streaming via Stan — keep an eye out for the highly-anticipated 'Breaking Bad' episode, which lands here in Australia on August 2nd.