NBC has announced that police procedural comedy Brooklyn Nine-Nine will officially be coming to an end after season 8. Having famously survived its first cancellation at the hands of Fox back in 2018 shortly after its fifth season, before finding its current home literally a day later, by all accounts, this latest development appears to be a lasting decision with more permanent implications.
Starring Andy Samberg, Andre Braugher, Terry Crews, Melissa Fumero, Stephanie Beatriz, Joe Lo Truglio, Dirk Blocker, and Joel McKinnon Miller, over the course of its run, the show has won the hearts of millions around the world as well as multiple accolades; ranging from a Golden Globes for Best Comedy Series, another for Andy Samberg as Detective Jake Peralta in the Best Actor (Comedy) category, as well as several Primetime Emmy nominations for Andre Braugher as Captain Raymond Holt. Despite all this, however, both the network and creatives involved feel it's a good time to call it a day.
"I'm so thankful to NBC and Universal Television for allowing u to give these characters and our fans the ending they deserve," series creator Dan Goor writes in a statement published via Twitter.

"When Mike Schur and I first pitched the pilot episode to Andy, he said: "I'm in, but I think the only way to tell this story is over exactly 153 episodes." – which is crazy because that was exactly the number Mike and I had envisioned."
---
---
RELATED: 'Borat 2' Has Been Nominated For An Oscar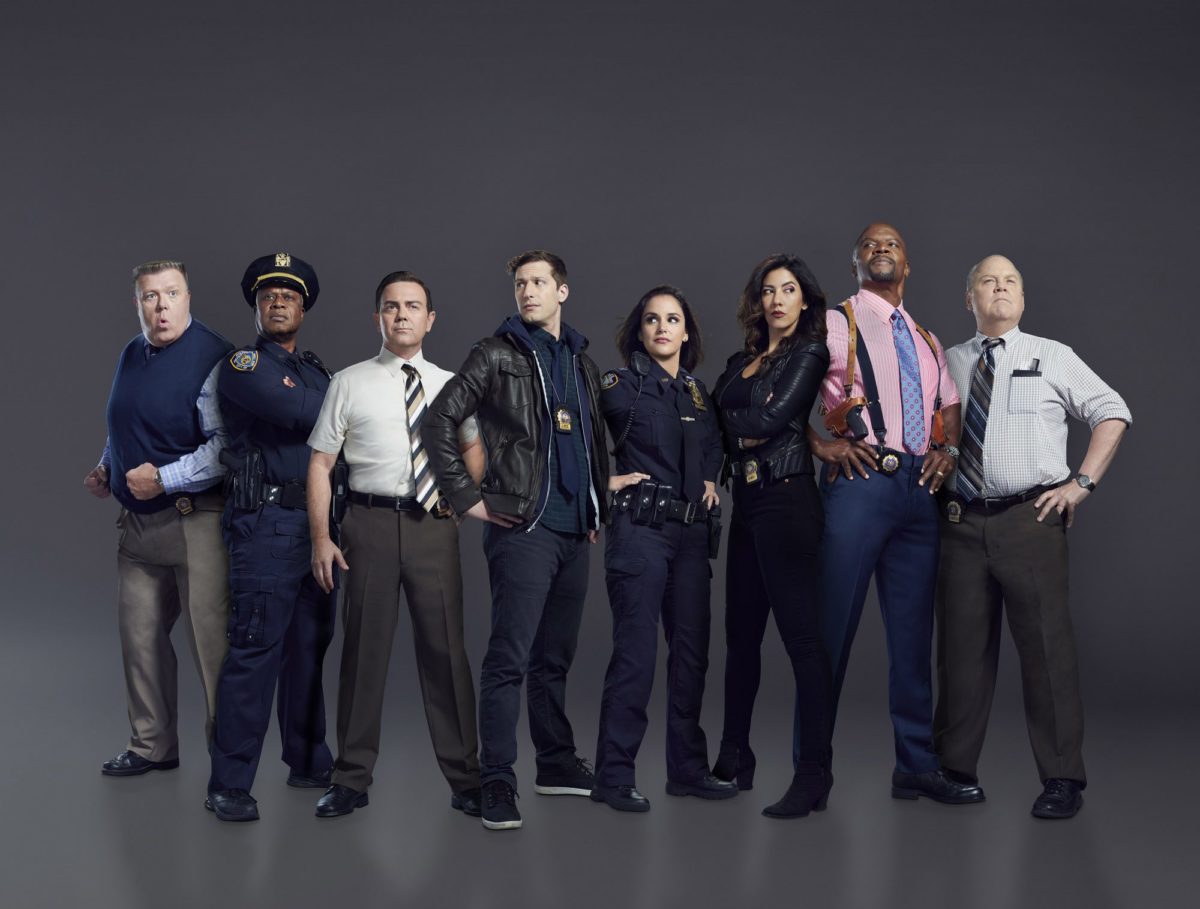 RELATED: 'Brooklyn Nine-Nine' Season 8 Release Date Confirmed
"I feel incredibly lucky to have worked with this amazing cast and crew for eight seasons. They are not only among the most talented people in the business, they are all good human beings who have become a family. But most of all, I feel lucky that we have had the best fans in the world. Fans who literally saved us from cancellation. Fans who fill us with joy."
"Ending the show was a difficult decision, but ultimately, we felt it was the best way to honour the characters, the story, and our viewers. I know some people will be disappointed it's ending so soon, but honestly, I'm grateful it lasted this long. Title of my sex tape."
"I still remember the palpable excitement that night in 2018 when we announced Brooklyn Nine-Nine would be returning to its rightful home at NBC," says Lisa Katz, President of Scripted Content at NBCUniversal Television & Streaming.
"We've always loved these characters and the way they make us laugh while also masterfully weaving in storylines that make us reflect as well. A big thank you to our wonderful partners – Dan Goor, the writers, producers, and the incredibly talented cast and crew – for a comedy whose legacy will stand the test of time."
As for the matter of Brooklyn Nine-Nine season 8, after a year-long delay due to COVID-19 and much consideration surrounding how a workplace comedy series about law enforcement can exist congruently within the current sociopolitical landscape, the final ten episodes will release as part of the 2021-2022 schedule.
---
---