Unwilling the slow the Supernatural gravy train from rolling, the CW officially already has a prequel series in the works titled The Winchesters. With a heavy focus on Dean and Sam Winchester's parents – John and Mary Winchester – the project is to be executive produced by original series star Jensen Ackles, who will also reprise his role as Dean to narrate the upcoming show alongside his wife Danneel, who's best known for her recurring role as Sister Jo / Anael.

Supernatural concluded its fifteen-year run late last year with an impressive 327 episodes under its belt. Initially, show creator Eric Kripke – who also happens to be the creator of Amazon's latest hit property The Boys – had intended for it to be a tight three-season run, later expanding to five seasons. After Kripke departed as showrunner in season 5, the show continued for another decade under the guidance of showrunners Sera Gamble, Jeremy Carver, Robert Singer, and towards the end, Andre Dabb.

The plot synopsis for the Supernatural prequel – The Winchesters – is as follows (according to Deadline):
Before Sam and Dean, there was John and Mary. Told from the perspective of narrator Dean Winchester (portrayed by Jensen Ackles), The Winchesters is the epic, untold love story of how John met Mary and how they put it all on the line to not only save their love – but the entire world.
RELATED: Jensen Ackles Will Give Homelander A Run For His Money In 'The Boys' Season 3
---
---
"After Supernatural wrapped its 15th season, we knew it wasn't over," says Jensen Ackles.
"Because like we say in the show, 'Nothing ever really ends, does it?' When Danneel and I formed Chaos Machine Productions, we knew the first story we wanted to tell was the story of John and Mary Winchester, or rather the Supernatural origin story."
"I always felt like my character Dean would have wanted to know more about his parents' relationship and how it came to be. So I love the thought of having him take us on this journey."
In related news, Jensen Ackles has recently reunited with Supernatural show creator Eric Kripke via Amazon's The Boys. Joining a cast starring the likes of Karl Urban, Antony Starr, Erin Moriarty, Jack Quaid, and more, Ackles will take on the role of Soldier Boy in the upcoming third season.
RELATED: 'Yellowstone' Prequel Series Has Just Been Confirmed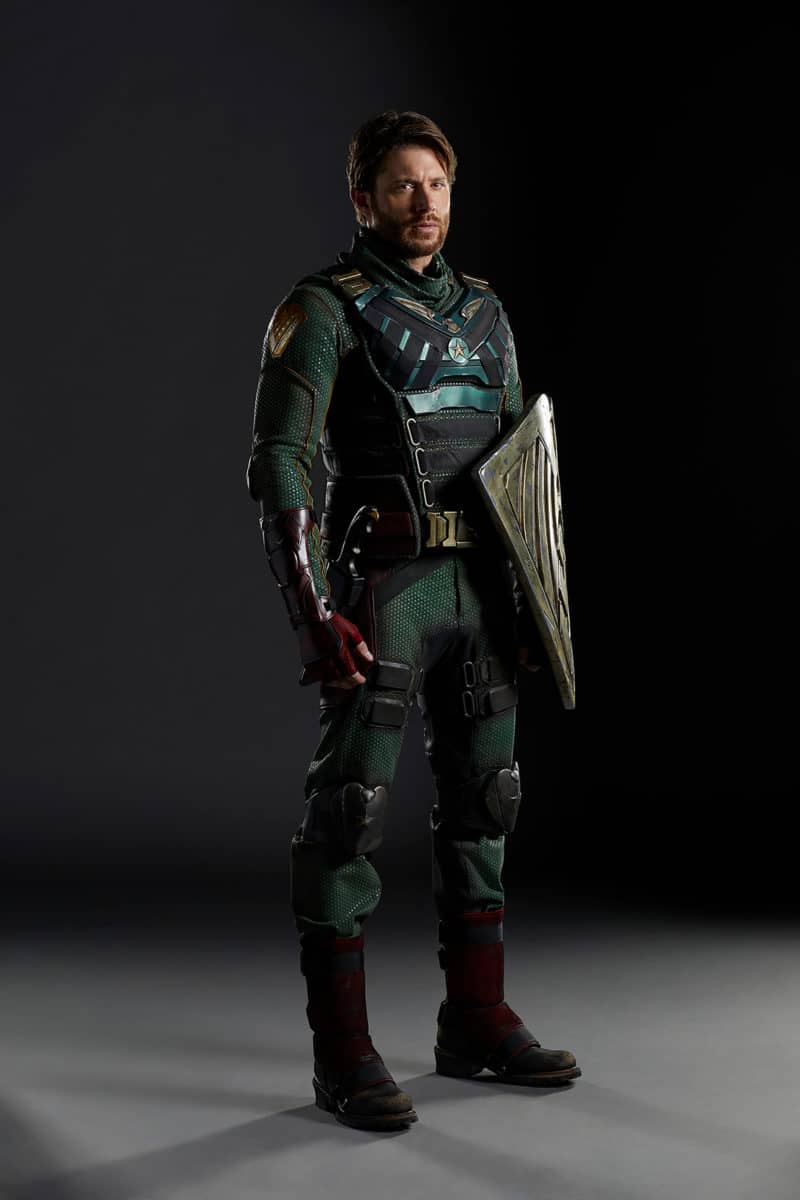 Inspired by Captain America, Soldier Boy is a legacy mantle which has seen three different iterations in the original graphic novels written by Garthe Ennis and illustrated by Darick Robertson. The version Ackles portrays in The Boys season 3 will be the first: among the earliest successful applications of Dr Vought's Compound V, World War II veteran famed for killing German soldiers by the dozens, and the leader of a team preceding The Seven, Payback.
Armed with distinctive shield, it has been hinted that Soldier Boy will be "much stronger, darker, and more menacing supe" than the one portrayed in the original source material. Homelander before Homelander with the same ego and ambition, show creator Eric Kripke has previously stated.
---
---
"It took six months but the experience surpassed Jensen's expectations," says Kripke.
"And if you think the photos are cool, just wait till you see Jensen in action."
"Every dent, every scratch, every mark tells a story," Jensen Ackles writes on Instagram.
"A story that ends with me winning."
The Boys season 3 is expected to hit streaming queues somewhere between late 2021 to early 2022 – according the series star Laz Alonso (Marvin T. Milk / Mother's Milk) – while there's zero indication of when CW's Supernatural prequel The Winchesters will release at this moment.