The Sopranos creator – David Chase – has been re-enlisted by HBO to write, executive produce, and direct a brand new drama series about the dawn of Hollywood known as A Ribbon of Dreams.
Details at this stage are pretty minimal, but according to Entertainment Weekly, the upcoming project derives its title from and Orson Welles quote describing films as "ribbons of dreams"; with a narrative which will apparently involve two men who encounter a number of legendary figures responsible for shaping the modern entertainment industry.
The pilot episode will reportedly take place in 1913 and follow these two men – a college-educated mechanical engineer and cowboy with a violent past – who soon form "an unlikely producing partnership" to become pioneers and powers in the age of motion pictures. In terms of character arcs, they'll "begin as employees of D.W. Griffith… then cross career paths with John Ford, John Wayne, Raoul Walsh, Bette Davis, Billy Wilder"; as well as others who were pivotal in shaping Hollywood as it transitioned from silent Westerns to the golden era, "talkies" and the studio system, auteur movement, television, and finally arriving at present day.
---
---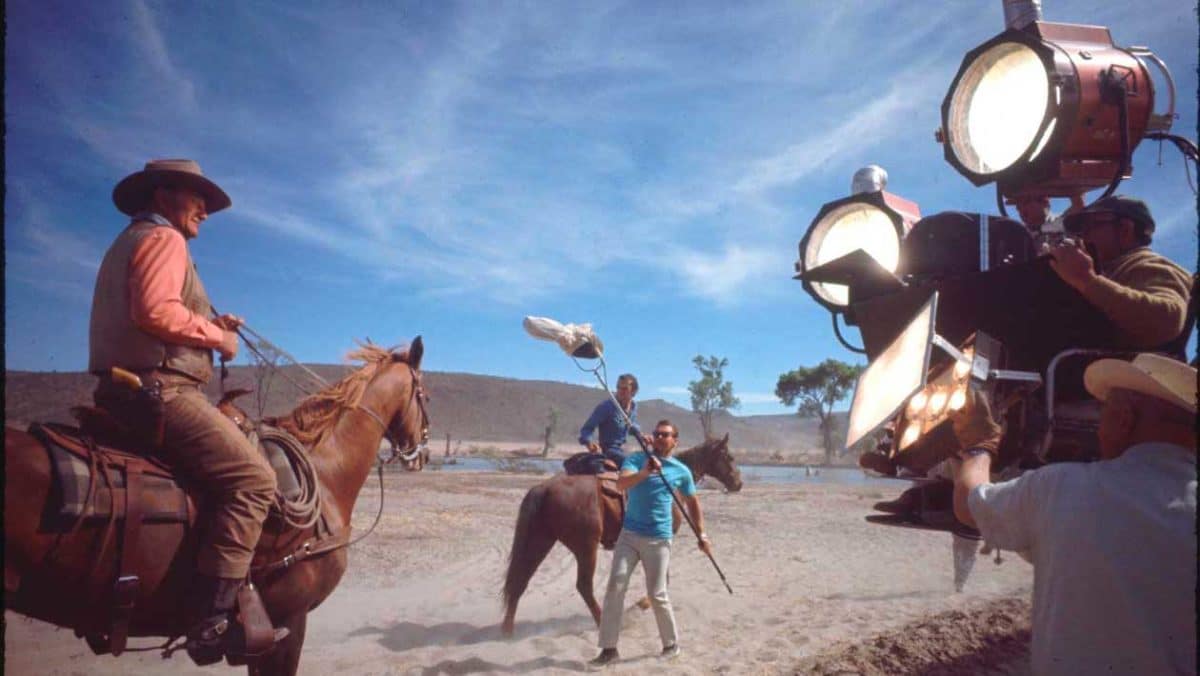 Chase has been steadily keeping himself occupied these last few years. In addition to his most recent HBO-related venture, as you may have heard, the man is expanding the mythology of his first with a Sopranos prequel film. Stepping down from the helm to make way for ex-Sopranos director / fellow HBO alumn Alan Taylor (West Wing, Boardwalk Empire, Game of Thrones), Chase will only be serving as writer and producer for The Many Saints of Newark.
As exciting as the prospect of a new David Chase HBO series may be, it's safe to assume the majority of audiences are even more excited for The Many Saints of Newark. Starring Michael Gandolfini (son of James Gandolfini) as a young Tony Soprano, this prequel film will depict the future capo's formative years during the 1967 Newark riots – a time fraught with racial tensions dubbed "The Long Hot Summer of 1967" when African-Americans and Italians were at each other's throats, escalating to deadly heights among the underworld.
"It's a profound honour to continue my dad's legacy while stepping into the shoes of a young Tony Soprano," says young Gandolfini.
"I'm thrilled that I am going to have the opportunity to work with [show creator & film screenwriter] David Chase, and the incredible company of talent he has assembled."
Gandolfini will be joined by Alessandro Nivola as Dickie Moltisanti, Jon Bernthal as Giovanni "Johnny Boy" Soprano, Vera Farmiga as Livia Soprano, as well as Billy Magnussen, Ray Liotta, Leslie Odom Jr., and even Joe Rogan podcast favourite, comedian Joey "Coco" Diaz. The Many Saints of Newark is scheduled for international release on March 12th of 2021.
As for when we can expect David Chase to complete HBO's A Ribbon of Dreams, that detail is currently unclear – and the same can be said about every other detail surrounding the production apart from its existence alone. Casting, timeline, and beyond have yet to be confirmed.
Stay tuned for more.
---
---