I think I speak for the majority of us when I say that HBO's Entourage is – and always will be – one of the greatest TV series' of all time. Now, almost 10 years after the show concluded back in 2011, Emmy-winning creator Doug Ellin and star Kevin Connolly (Eric Murphy) have launched an all-new Entourage-related project: Victory The Podcast.
Featuring Doug and Kevin Dillon (Johnny Drama), the lads relive the glory days one episode at a time. They discuss behind the scenes stories in the making of Entourage, whilst also sharing thoughts from their 50+ years of combined Hollywood experience.
I was lucky enough to sit down with Doug Ellin this week for a chat about the show.
---
---
Read the full Doug Ellin interview below: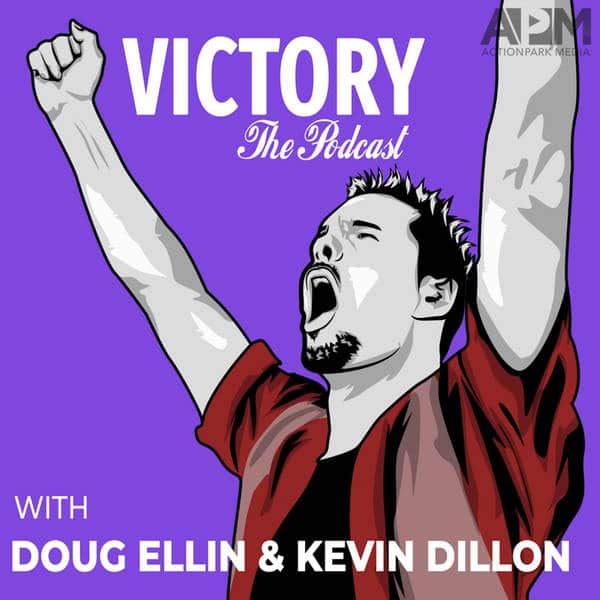 How did Victory The Podcast start?
Everybody is doing a podcast right now! Originally, it was Kevin Connolly's idea. He came to me and said we should start something. I didn't particularly want whatever we did to be Entourage specific. Although ironically, I guess it kind of is at the moment. But for me, the greatest thing about the podcast is that it really shows the bond between us (the Entourage cast), which is essentially just an extension of how we all were together on set. We're all still like brothers. And now, we're not only re-watching bits of the show together, but we're getting other cast members on the podcast as well to talk about it. So that's been a lot of fun.
Listening here in Australia, the chemistry between you guys is so similar to what we're used to seeing on Entourage. How good is it to be back together with guys like Kevin Dillon (Drama), Kevin Conolly (E) and Jerry Ferrara (Turtle)?
It's a great feeling, man. I mean, Australia has actually always been really good to us and the Entourage movie did very well there, but the Me-Too movement hit here (in America) right as the movie came out, and we just got slaughtered. It was as if somehow, America re-wrote history all of a sudden. That the show Entourage was just misogynistic nonsense – which was of course never the case when we were nominated for Emmy's and Writer's Guild Awards every year.
So, it's been a great chance for us to show that we can actually be funny without making nasty comments – but again, the personalities portrayed in Entourage were characters, they weren't actually real humans. Anyway, these are the real humans behind the show now. And as much as I know already about Connolly, Dillon, and Jerry, even after all these years, I'm still getting to know new things about them.
Does the podcast give you a chance to dispel with any frustrating rumours surrounding Entourage like you just mentioned?
Yes… unfortunately, there were some rumours, which kills me. I mean our set was a family, and of course, there was probably stuff that went on that me or nobody else knew about. But for the most part, nobody ever came to me or had any problems. I still have a lot of best friends from the show over 15 years later, and 95% of the cast and crew I would feel comfortable picking up the phone right now and asking them for a favour.
So, I really think it's a chance to let everybody see another whole side to it, whilst still being true to what Entourage was about. And like you said, it's about the camaraderie with the women as well! Emmanuelle Chriqui (Sloan McQuewick) and Constance Zimmer (Dana Gordon) are close friends of mine, and it's been so much fun talking to them about the show and watching episodes together that we haven't seen in years.
Where do you see the podcast going in the future?
Well for me, and I always have big dreams. I feel like the three of us could do a radio show. It's kind of the same as Entourage; as long as you have that friendship and loyalty, and people like the characters, they'll watch it. So, I'm hoping – and I keep battling with Kevin on this one – that we can eventually move off the topic of Entourage and talk about whatever we want. From sports to relationships to anything.
So hopefully, it will extend beyond just simply talking about Entourage episodes, but we'll see. The good news is, it's growing every week – especially in Australia.
---
---
Will we ever see a Johnny Drama spin-off series or something similar in the future?
I like to think that hopefully, I haven't lost that ability. You know, what I did back then with Entourage was capture what was real (at the time), and I think I could do that again. Obviously, Ari Gold couldn't talk like that today, I mean if he walked into his office and spoke like that – which many agents did back then by the way – he would be fired. But yeah, a world definitely still exists in which we could do a show like that.
I'm actually working on a new show right now with Arsenal legend Thierry Henry. It's got vibes of family and fame and things like that, and we're going to have great female characters similar to how we had Constance and Emmanuelle in Entourage. However, I still want to be able to capture that 'guy's guy' theme that I find interesting and funny.
Can we expect guys like Adrian Grenier (Vincent Chase) and Mark Wahlberg on the podcast soon?
I'm hoping we get everybody! We just had Bob Saget on the podcast, and we've always been great at getting guests on, but when we started I said to Kevin that I didn't want to be dependent on guests, because every podcast in the world does that. That's just not going to work long-term. The key to the show is the chemistry between all of us in the recording studio, but yeah… at the end of the day I'm sure we'll get everybody on the podcast. Adrian has been hiding from me, he's in Australia I think actually, but I will get him on at some point, and hopefully Mark. Again, I don't want to have to rely on anybody, but at the same time, I hope we get everybody on.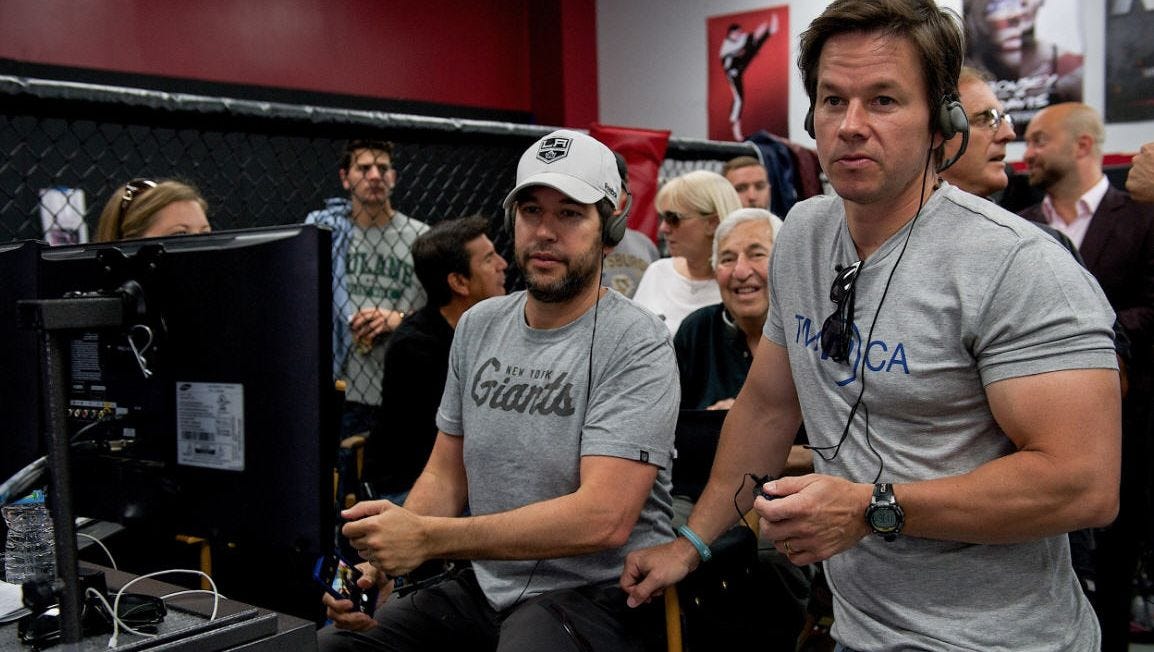 When can we expect Victory The Podcast official merch?
Honestly, I think it's any day now. I keep seeing samples in the studio, and I guess unless Kevin's selling them on the side and I don't know anything about it, they'll be coming in any minute. It's really nice stuff – we've got a guy making some great clothing for us. Again, releasing our own official merchandise was not something that we even anticipated doing 5-weeks ago. I actually said to both Kevins before we started the show, "Let's just do this for fun, you know… see if we can hone a skill" – because I've always wanted to do a radio show. For me, I started as a stand-up comic, and this was always something that interested me, but also something which I never saw a way into. But what's great about podcasts is that there's no entry fee – as long as you've got something to say people will come and listen. So that's what we're trying to do.
Do you think Entourage will experience a flood of popularity off the back of your new podcast?
I hope so. It does honestly feel like that. It's also weird to think what the show would look like today. I mean, I've got these 18-year old TikTok stars constantly asking me to do their podcasts with them, who have like 15 million followers. It's crazy. And I do think about how exciting and crazy it would be to have Entourage today with social media – that didn't exist when we started. So yeah it would be a really different kind of environment, but a lot of fun also.
It's been awesome chatting with you, Doug! Thanks again for taking the time.
You got it – stay safe out there and take care.
Check out the official Entourage podcast below.