After an extremely tumultuous 2020 that certainly wasn't short on obstacles – and fresh from the BH Christmas party/fishing trip up north – Jack, James, John, Garry, and smol pupper Chickpea sit down for one last episode of Friday Sharpeners (albeit in the most scattered fashion to date).
The lads provide a brief assessment on the latest COVID-19 developments here in Sydney and how that'll impact the next few months (hence the scattered fashion), recap all the good stuff that happened during our annual piss-up outside of the office/Lord Roberts Hotel, before recounting our favourite moments from the past year. Chickpea also contributes in an extremely crucial way.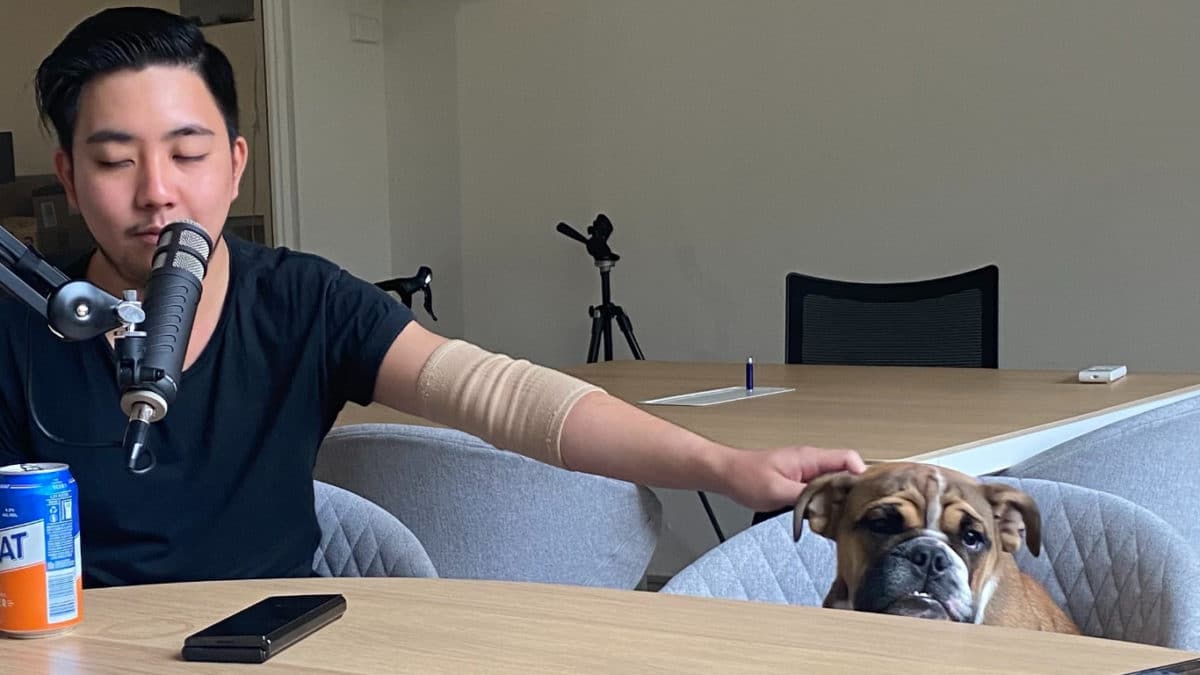 A few weeks ago, we issued a callout to decide whether the Friday Sharpeners podcast would continue going forward. Suffice it to say, the people have spoken – and we'll be seeing you in 2021, ya mad dawgs.

Happy holidays, folks.
---
---
We're on both Spotify and Apple – check it out below and thanks for listening Bosses!
Listen to the rest of our podcasts here.
Big ups to our friends at RØDE for the kit too, we're using the RØDECaster Pro and RØDE Procaster mics.