We're calling it – Gangs of London might just be the best TV show of 2020. After clocking in 2.23 million viewers for its opening episode over in the UK on Sky Atlantic, it's no wonder that the gritty crime drama was quickly acquired by Stan here in Australia, and by AMC over in the US. Since its release, Gangs of London has spread like wildfire, courtesy of extensive office debriefs and pub recaps of its aggressive no-punches-pulled take on the gangster genre. One would naturally assume that hype of this calibre would surely lead to the show's renewal, but it still begs the obvious question… will fans actually receive Gangs of London season 2?
Is Gangs of London season 2 confirmed?
[Spoilers ahead]
"It's dark, dangerous, and we are thrilled it is coming back for a second series."
---
---
Those were the words of Sky UK's Managing Director of Content, Zai Bennett. In short, yes, Gangs of London season 2 has been confirmed, and it's to no one's surprise, either.
Co-created by filmmaker Gareth Evans along with Matt Flannery, the series was initially released in its entirety and follows the explosive fallout of a powerful mob boss' assassination, which also happens to involve an undercover cop's mission to derail the London criminal underworld.
Those familiar with Evans' previous work in The Raid duology weren't surprised by the show's eventual success – nor the unflinching action, for that matter – given his radical approach to shock-violence and silky camerawork.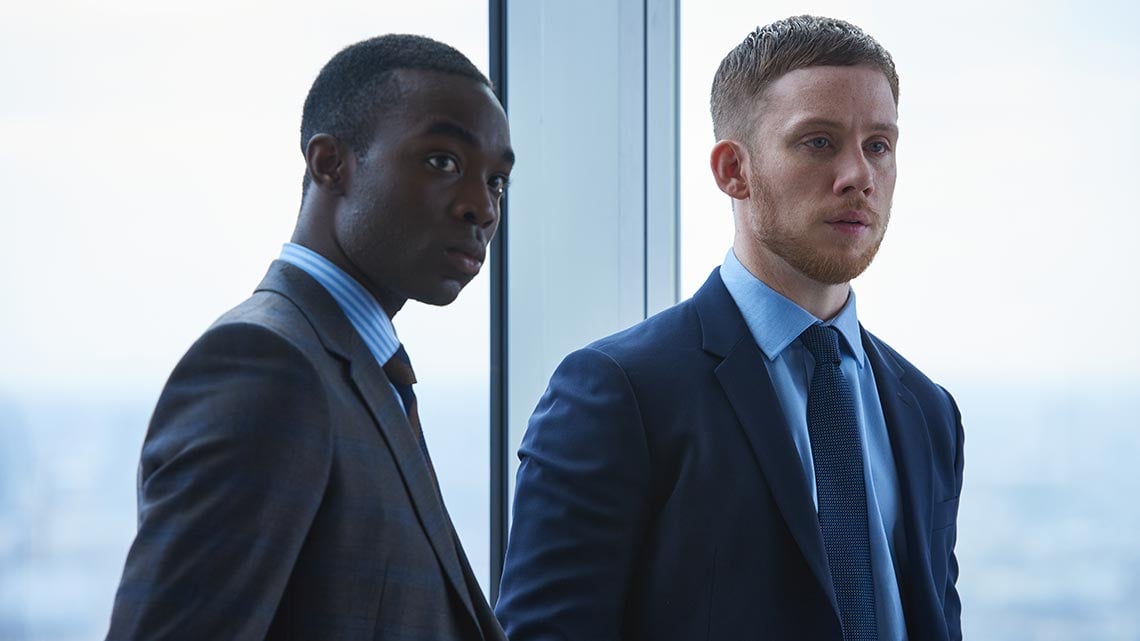 Is Sean Wallace really dead?
The final episode of Gangs of London season 1 saw Sean Wallace (portrayed by Joe Cole) shot in the face by confidante/undercover detective Elliot Carter (portrayed by Sope Dirisu), with most assuming the chief of the Wallace Organisation and clan had been killed with little-to-no chances of survival. A police officer was even seen declaring him deceased after the raid.
"It was planned from the start that Sean Wallace would die… he's shot and he's killed," co-director Corin Hardy told Den of Geek.
But Gareth Evans himself said that they've deliberately left the question of Sean's fate ambiguous.
"I think we've kept that pretty open of where Elliot shot him. If it had been dead centre, then yeah absolutely [he'd be dead]."
---
---
It's entirely possible, then, while Sean Wallace's fate has ostensibly been written in stone since day one, the exact timing of his death might be rewritten in season 2. Will Sean Wallace live another season to ultimately die in a future episode? Or is this a classic red herring?
For the pessimists and sceptics out there, however, it's worth noting that as of June 2021, production has officially begun on Sky and AMC's Gangs of London season 2… with zero news about Joe Cole reprising his lead role in addition to zero sightings of the man himself on set. So perhaps it's safe to assume Sean Wallace is indeed six feet below ground next to his father Finn Wallace (portrayed by Colm Meaney). Alternatively, Gareth Evans and Matt Flannery have simply done a top-notch job of keeping everything under wraps, away from prying eyes.
RELATED: 'Gangs Of London' Season 2 Has Begun Filming
What will the second season of Gangs of London be about?
Season 1 of Gangs of London took three years from conception to its arrival on our screens, so we can safely assume that season 2 will require an extensive development period, in which the writers will have their work seriously cut out for them.
The mammoth task ahead will not only involve tying up chaotic loose ends from the first season's rapid narrative escalation, but also the introduction of a much larger, much more complex, and a far more dangerous ensemble of characters to extend the plotline.
Co-director Xavier Gens mentioned in an interview with Radio Times that there will "probably [be] a new, big antagonist," adding, "we need to create a new one because the body count of the first season is quite elevated!"
"I'm pretty sure in season two, [Elliot] is going to go to the dark side."
They also want to explore the "repercussions of what Luan does to Mosi".
---
---
Evans goes on the state: "It can't just end there. You don't just get away with bumping off four people in a hotel room and then say, 'Oh okay, we're done'. There's a lot of scope there, a lot of stuff that they can carry on and explore further."
It's likely that we won't see the last of Narges Rashidi as Kurdish PKK militant Lale, either, after she murdered the newly-elected mayor of London and son of Pakistani heroin kingpin Asif (portrayed by Asif Raza Mir) – a deed which was the culmination of a tit-for-tat bloodshed battle.
There's also the matter of the first season's closing scenes, which saw an unlikely ending involving Finn Wallace's mistress Floriana and newborn son coming to the aid of his wife Marian, who was seemingly executed on a park bench by Ed Dumani (portrayed by Lucian Msamati).
Perhaps the most interesting plot twist of the final episode was the introduction of two characters only known as Jacob and Ms Kane – representatives of the Wallace Organisation's mysterious "investors" who appear to have recruited Elliot to clean up the mess left by Sean Wallace.
With Elliot's cover blown, his police handlers all seemingly dead (and thus, not able to verify his agenda a la The Departed), the undercover cop might have to accept the sinister hand extended toward him just to evade greater trouble altogether.
UPDATE [29/06/21]: According to Deadline, the scope of the forthcoming instalment is as follows…
Set a year after the events of the first season, since the collapse of the Wallace-Dumani empire, order is lacking, and the energy and chaos of a gold rush threatens the city with gangland anarchy.
The Investors are viewing the city as a place of ruin and decide enough is enough. Licensing a new gang to restore stability, drama instead ensues. These brutal enforcers bring a new kind of authority, coldly designed to terrorize the other gangs into submission.
---
---
Anyone doing business in the city must now go through them, and our gangs must decide where their loyalties lie if they are to survive.
What's the release date for Gangs of London season 2?
Executive producer Thomas Benski was quoted at the Edinburgh TV Festival in August as saying;
"The timing of the show in a way has not been hugely affected by COVID, because we obviously launched during lockdown and we are now in development."
"So assuming the world doesn't end next year, we should be good."
It's expected that Gangs of London will air on Sky Atlantic and AMC (and presumably Stan) sometime in the latter half of early 2022. Read more about it here.
Now, check out the latest on another record-breaking BBC drama Bodyguard, and it's upcoming second season.