In December of 2019, before the resurgence of NBA-related hype instigated by The Last Dance, HBO ordered a drama series about the "Showtime Era" Los Angeles Lakers witnessed during the 1980s, with Magic Johnson, Kareem Abdul-Jabbar, and legendary coach Pat Riley at the centre. Fast forward to present day and it seems to finally be coming together, complete with an all-star cast of Hollywood's finest.
Based on Jeff Pearlman's non-fiction book Showtime: Magic, Kareem, Riley, the untitled project was has been described by Indiewire as something which will chronicle "the professional and personal lives of the 1980s Los Angeles Lakers, one of sports' most revered and dominant dynasties – a team that defined its era, both on and off the court."
In the role of Pat Riley will be the Academy Award-winning Adrien Brody, who you will be familiar with from such films as The Thin Red Line, The Pianist, The Grand Budapest Hotel, and more relevantly to fans of BH, as Luca Changretta – arch enemy to Cillian Murphy's Thomas Shelby – in the fourth season of hit BBC series, Peaky Blinders.
---
---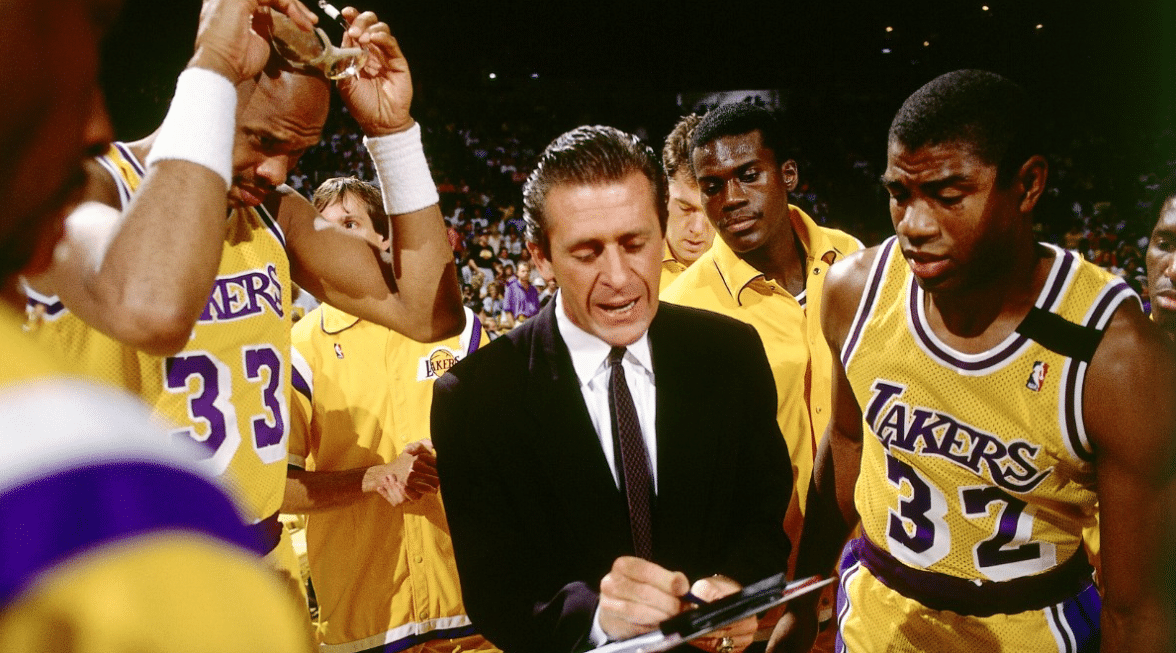 RELATED: HBO's 'True Detective' Season 4 Is On The Way
Newcomers Quincy Isaiah will take on the role of famed point guard Earvin "Magic" Johnson, alongside fellow dramatic freshman Solomon Hughes as the equally-renowned centre, Kareem Abdul-Jabbar. It's worth noting that both Isaiah and Hughes were among the first to be cast almost two years ago.

Other confirmed names include the following:
Jason Clarke (Zero Dark Thirty) as 14-time NBA All-Star Jerry West
John C. Reilly (Step Brothers) as Lakers owner Jerry Buss
Molly Gordon (Animal Kingdom) as Linda Zafrani
Tamera Tomakili (Fruitvale Station) as Magic's longtime spouse Earletha "Cookie" Kelly
DeVaughn Nixon (The Bodyguard) as point guard Norm Nixon (fun fact: DeVaughn is Norm's real-life son)
Rob Morgan (Just Mercy) as Magic's father Earvin Johnson Sr.
Spencer Garrett (Public Enemies) as announcer Chick Hearn
Kirk Bovill (Vice) as former Lakers owner Donald Sterling
Delante Desouza as shooting guard Michael Cooper
Stephen Adly Guirgis as Frank Mariani
Joey Brooks as Lon Rosen
HBO has tapped Max Borenstein (Kong: Skull Island, The Minority Report) to write and executive produce the forthcoming Los Angeles Lakers drama series. Adam McKay (The Big Short, Vice, Succession), on the other hand, has directed the pilot – and will also executive produce via Hyperobject Industries with Kevin Messick and Jason Shuman.
We'll update you as more details come.