Matthew McConaughey's Rustin Cohle wasn't lying when he said, "Time is a flat circle." Last year, Deadline reported HBO was in discussion with new writers to make True Detective season 4 happen, marking the premium content company's third attempt to re-capture the lightning they managed to bottle back in 2014. This month, we have solid confirmation True Detective: Night Country is in active development with Issa Lopez (Tigers Are Not Afraid) and the Academy Award-winning Barry Jenkins (Moonlight) attached.
"It's safe to say we're working with a couple of writers to find the right tone and take," Casey Bloys, Chief Content Officer at HBO, revealed of the Emmy-winning franchise in February 2021.
"It's definitely an area that could be very interesting and I think it would be interesting with a new voice."

---

---
Here's everything we know about True Detective season 4 so far.
RELATED: 'Band Of Brothers' Sequel Series To Be Directed By 007's Cary Fukunaga
Has True Detective season 4 been confirmed?
While the long-awaited follow-up instalment has now been greenlit, True Detective season 4 still isn't confirmed — in the sense that it could be scrapped between now and whenever if these new episodes don't cut the HBO mustard.
"Quality is what's going to guide us," Casey Bloys explained, probably alluding to True Detective season 2 on the sly (more on this later).
"So if we end up with scripts that we don't feel are representative or are not at a high enough quality, we're not going to do something just to do it."
Prior to Lopez and Jenkins being tapped to helm Night Country, the "new voices" rumoured to be in discussion with HBO included Sam Levinson – creator of the hit series Euphoria; writer and director of the Netflix film Malcolm & Marie, which also stars Zendaya alongside John David Washington; writer of Amazon's erotic thriller Deep Water starring Ana de Armas and Ben Affleck – as well as Argentinian talent Lucia Puenzo, who created the "buzz-worthy" drama series Cromo.
At this stage, it's unclear what capacity series creator Nic Pizzolatto will return in for True Detective season 4 (if even at all). In 2020, it was revealed he was on track to reunite with Matthew McConaughey – though not Woody Harrelson – for another bleak crime drama dealing with missing people against the backdrop of rural America titled Redeemer; all thanks to a deal he inked with FX. Unfortunately, that project has since fallen apart, and sources are now indicating Pizzolatto is negotiating an exit from said FX deal… which does, however, free him up for Night Country.
---
---
What will the fourth season of True Detective be about?
According to Variety, the plot of True Detective: Night Country is "largely being kept under wraps," but sources indicate it'll take place in the Arctic, where night can last over 24 hours. It's also believed that the season would feature two female leads, meaning the anthology series is once again set to explore a completely new chapter unrelated to the characters we know and love. Rest assured, the gritty tone that captivated our attention all those years ago will remain the same.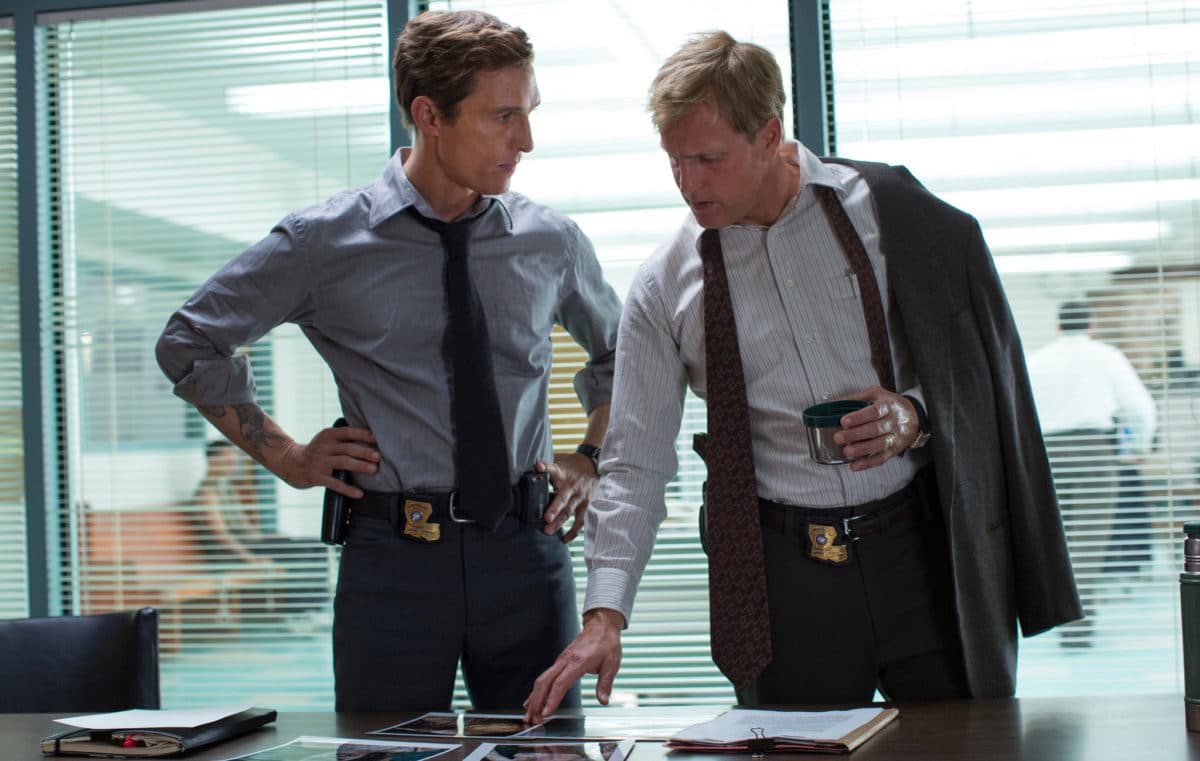 Do we know the True Detective season 4 cast members?
Currently, no cast members have been announced for True Detective season 4. As mentioned earlier, all we know is the fourth season will be led by two female actresses. Considering the A-list names seasons 1, 2, 3 landed – ranging from Matthew McConaughey, Woody Harrelson, Colin Farrell, Vince Vaughn, Rachel McAdams, to Mahershala Ali and Stephen Dorff – we can reasonably expect star power.
When is the True Detective season 4 release date?
Given how True Detective season 4 is in an extremely early phase of development, an official release date hasn't been locked in just yet. In fact, aside from the fact pre-production is kicking off now, we don't have the faintest idea about HBO's production timeline.
The critically panned second season of True Detective starring Colin Farrell and Vince Vaughn famously chalked up its failures to a rushed schedule, which was obviously damaging to the anthology series' overarching story and beyond.
Additionally, while he served as executive producer, season 1 director and the man who crafted No Time To Die – Cary Fukunaga – did not reprise his role behind the camera; leaving series creator Nic Pizzolatto spread thin, grinding out screenplays and directing at the same time. So it's in everybody's interest to let this play out slow 'n' steady.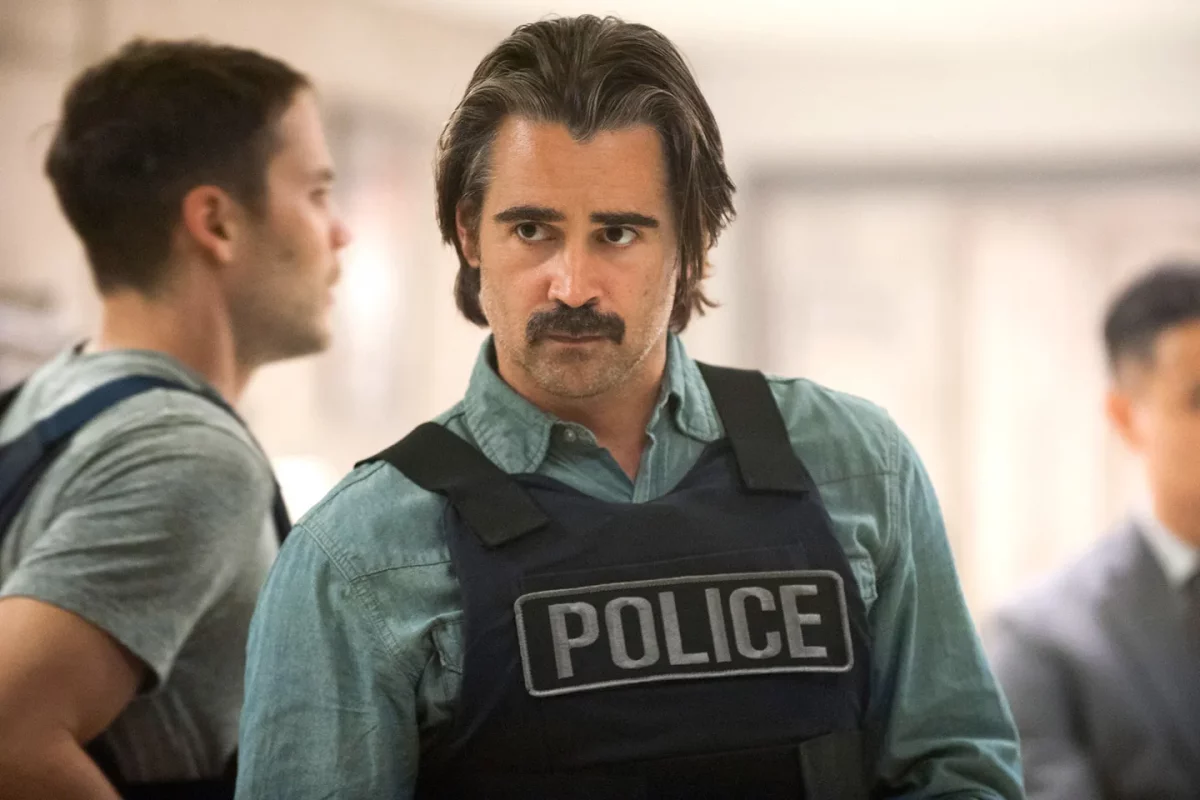 "When we tell somebody to hit an air date as opposed to allowing the writing to find its own natural resting place when it's ready, when it's baked – we've failed," Michael Lombardo, President of Programming at HBO, explained to press in 2016.
"And I think in this particular case, the first season of True Detective was something that Nic Pizzolatto had been thinking about, gestating for a long period of time. He's a soulful writer. I think what we did was great."
"I take the blame. I became too much of a network executive at that point. We had huge success… I set him up to deliver in a very short time frame, something that became very challenging to deliver. That's not what that show is… That's what I learned from it. Don't do that anymore."
---
---
Assuming pre-production, principal photography, post-production, and the marketing rollout doesn't exceed two years – 18 months is fairly standard – we can tentatively estimate the True Detective season 4 release date will fall sometime in late 2023/early-to-mid 2024. That's plenty of time to revisit both the glory and not-so-glorious days.
Is there a True Detective season 4 trailer?
Similar to the release date, True Detective season 4 (obviously) doesn't have an official trailer, either – but we'll be sure to update you when HBO finally uploads it to YouTube and the like.
In the meantime, enjoy the season 3 trailer below.