Amazon has provided its first visual teaser for The Boys season 3 featuring Jensen Ackles in full costume as Soldier Boy.
Inspired by Captain America, Soldier Boy is a legacy mantle which has seen three different iterations in the original graphic novels written by Garthe Ennis and illustrated by Darick Robertson. The version which Jensen Ackles will portray in The Boys season 3 appears to be the first: among the first successful applications of Dr Vought's Compound V, World War II veteran famed for killing German soldiers by the dozens, and the leader of a team preceding The Seven, Payback.
Armed with distinctive shield – not entirely unlike his Marvel counterpart – it has been hinted that Soldier Boy will be "much stronger, darker, and more menacing supe" than the one portrayed in the original source material. Homelander before Homelander with the same ego and ambition, show creator Eric Kripke has previously stated.
---
---
RELATED: 'The Boys' Spin-Off Series About Superhero College Will Be R-Rated
"Soldier Boy is the original bad ass," says costume designer Laura Jean Shannon.

"Our goal was to highlight a bygone era of overt masculinity and grit. With that pedigree we dove headfirst into baking in an all-American quality grounded in a military soldier's practicality with a heavy dose of old school cowboy swagger."

"We knew that the actor had to have Steve McQueen looks and chops with a John Wayne attitude – luckily, Jensen Ackles embodies all of that."
"It took six months but the experience surpassed Jensen's expectations," says Kripke.

"And if you think the photos are cool, just wait till you see Jensen in action."
"Every dent, every scratch, every mark tells a story," the Supernatural star writes on Instagram.

"A story that ends with me winning."
RELATED: 'The Boys' Season 3 Will Feature An Extremely R-Rated Storyline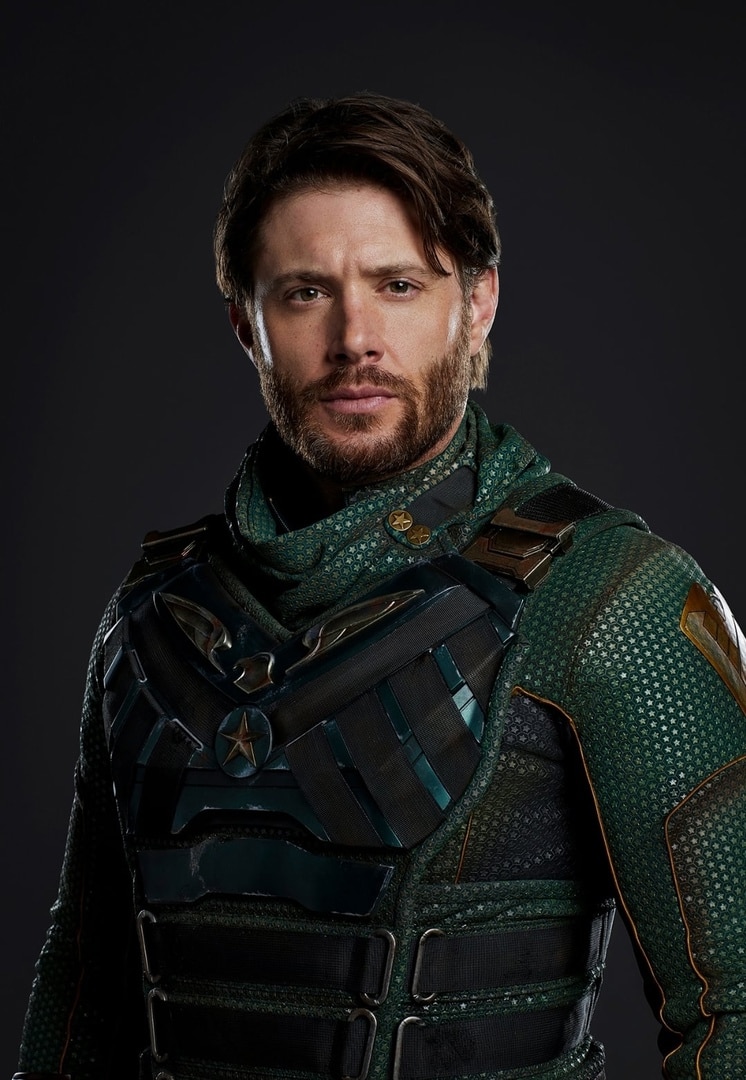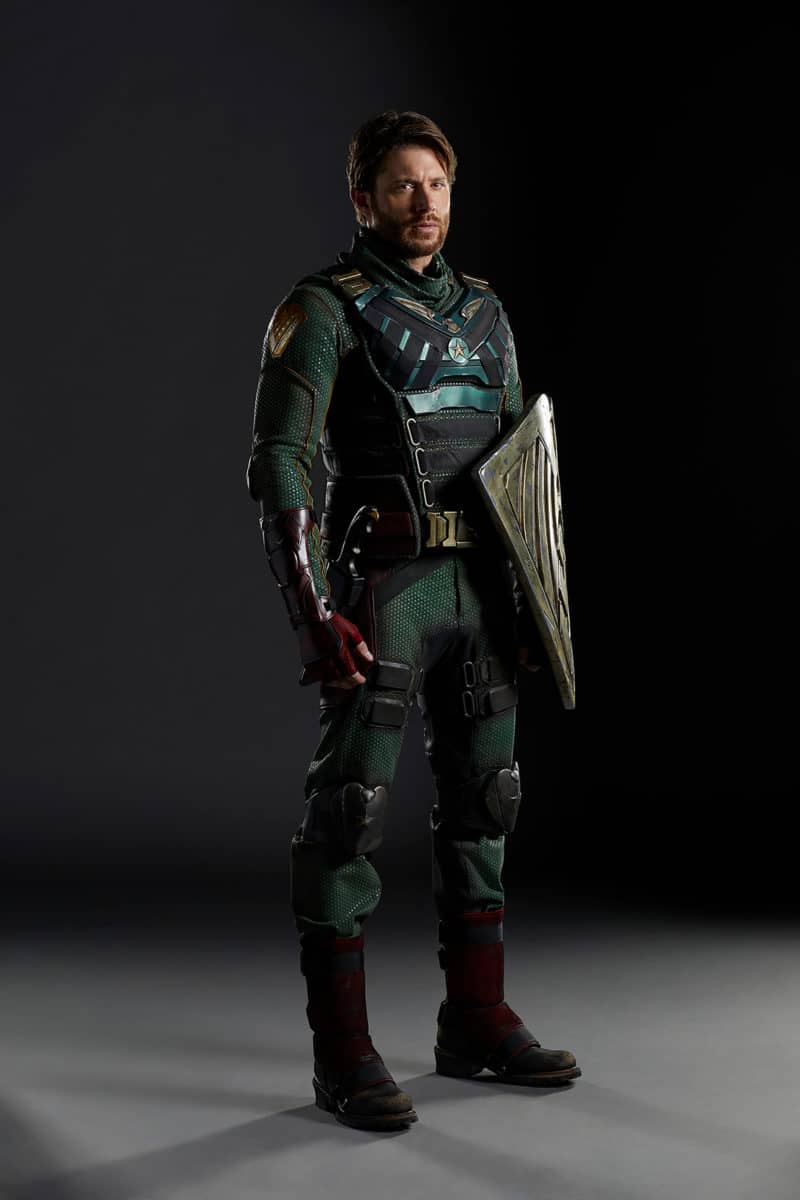 While Amazon Prime Video's hit superhero property has never shied away from graphic material, The Boys season 3 promises to up the stakes on just about every front – from sex to violence and everything else in between. During a recent interview with Collider, series regular Laz Alonso (the actor behind Marvin T. Milk / Mother's Milk) revealed the upcoming instalment will quite literally be three times as bloody as season 2.
---
---
"I'll put it to you this way," teases Alonso.
"I was talking to the head makeup artist and she's in charge of ordering the blood – that's one of her many jobs. She told me that all of season 2."

"When you talk about bulk, I don't think they used over a gallon of blood in season 2, believe it or not. [The Boys] season 3, we're already at three and a half gallons of blood [so far]. So that should give you a little indication of where it's going."
Earlier this year, Eric Kripke confirmed The Boys season 3 will also be tackling a notoriously R-rated X-rated storyline: 'Herogasm'. Slated for the sixth episode of season 3, Kripke announced the wildly NSFW event via Twitter accompanied by a picture of the script written by Jessica Chou in exceedingly appropriate fashion.
"From day one, everyone dared me to make this episode," writes Kripke.

"Challenge met, motherfuckers."
The story arc depicts Billy Butcher (Karl Urban), Hughie Campbell (Jack Quaid), Mother's Milk (Laz Alonso), and Frenchie (Tomer Capon) sneaking into a secret annual party hosted by Vought – the eponymous 'Herogasm' event. As briefly alluded to in the pilot episode's club scene, this raunchy and off-the-rails affair involves an entire weekend of superhero orgies, drug use, and general debauchery on a secluded island resort, away from the public's prying eyes.
Last month, it was announced the production for The Boys season 3 had officially wrapped. Taking into account how season 1 premiered in July 2019 and season 2 premiered in September 2020, based on the series' production history… The Boys season 3 may very well be staring at the barrel of a November 2021 release date. To avoid getting your hopes up and hearts broken, however, it'd be best to widen those parameters (late 2021/early 2022).