Tucked away in a villa on the Spanish island of Mallorca lies the home of Love Island Australia. For now, it's quiet, peaceful; there are no production crews shifting gear or producers rushing around the complex.
Soon that stillness will be broken, as the villa descends into debauchery and welcomes with open arms the next batch of contestants – sorry, 'Islanders.'
Sourced from around the country, they are filter-friendly Insta-models, fantasy men and women.
---
---
They will be on the show to find 'love' or at least, followers. Depending on who you ask.
"We are always looking for people who are looking for love, the show won't work if we get 16 people there only for followers," maintains Alex Mavroidakis, 43, the Executive Producer of Love Island Australia.
"Are some of them looking for followers? Yes, probably."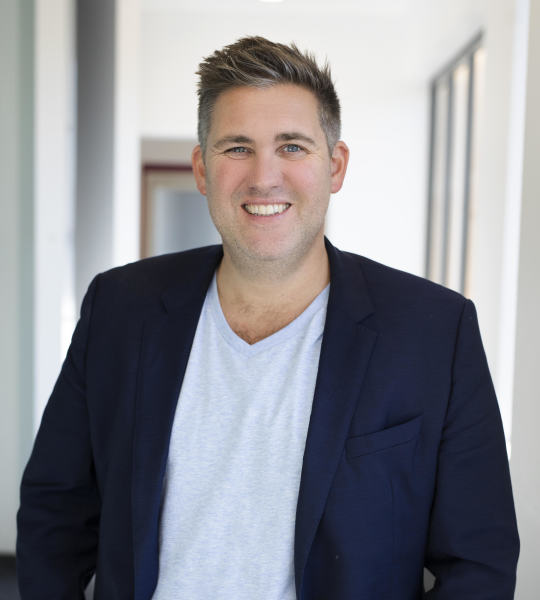 Changing the game
The first season of Love Island Australia debuted last year, off the back of the hugely successful UK original. The concept is simple: to remain on the show Islanders must couple up, and the last couple standing takes home AU$50,000.
Throughout the series there are games, challenges and dares designed to split couples up, forcing islanders to partner swap. The public also has the chance to vote them off the show – it's fast, it's flashy, and it's become a gripping phenomenon.
The rise of Love Island is not to be ignored; in its native UK, the show has transcended the 'trash' label often used to deride reality programs. Need proof? In 2017 the House of Lords spent an hour debating whether or not the on-screen smoking shown on Love Island was promoting the habit. When you're polarising parliament, you're doing something right.
Meanwhile, last week's season finale broke the 6 million viewers mark for the first time.
---
---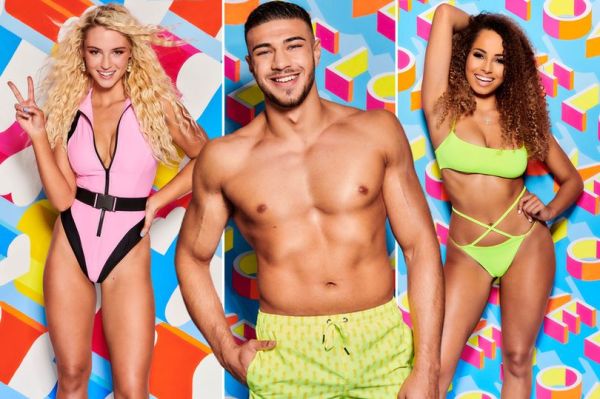 At home, Love Island Australia was hardly a ratings hit in the traditional sense, rarely snatching more than 200,000 viewers while airing on 9Go! But the catch-up figures and YouTube hits told a different story.
"The Love Island Australia YouTube channel is up to 500 million views, that's half a billion, a billion," repeats Mavroidakis for emphasis. "It's being watched and re-watched by more people than any other Australian TV show, ever."
It's also worth noting that Channel Nine is moving the second season of Love Island Australia from 9Go! to the network's main channel.
"We're currently putting together season two, and we have sponsors throwing themselves at us because no one else is plugged into the 16-35 demographic like we are."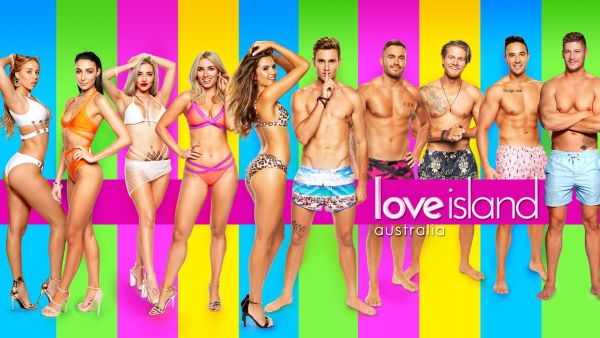 Fast food for the audience
Much of the formats' success comes down to an unashamed garishness: sex, Spain, swimming, sun, more sex.
"We don't feature any conversations about anything other than relationships," confirmed Mavroidakis, who was also the executive producer on Big Brother from 2012 until 2014.
"Every single scene is about who you fancy, who they fancy, why doesn't someone fancy you. It's not Big Brother; it's not Survivor."
They're selling love stories, not sob stories. "We only care about relationships; it is targeted towards that goal." Mavroidakis attributes the addictiveness of the show to what he calls 'accelerated reality.'
"We can't wait for things to happen; we will tell contestants to go and have conversations right now." Gone are the days of reality TV capturing reality. "If you go back and watch the early Big Brother series, it would never get to air in today's market, it's so slow and boring, you would watch people literally walk around the house, brushing their teeth – it was too real."
"We must facilitate more action."
But isn't that breaking the cardinal rule of reality TV – don't manufacture moments?
"Not at all, Love Island is the most honest reality TV show there is, where you might wait two days in the real world to talk to someone, you need to do it in two hours on Love Island," he says.
Then comes the kicker. "Otherwise you won't feature much on the show."
And for potential Love Island cast members that is a fate worse than death. For all the talk of finding love, it's hard to deny that many contestants have one eye on the inevitable teeth whitening sponsorships that await them.
"The idea of an innocent contestant is dead, back in the day we had Reggie Bird on Big Brother, a fish and chip shop owner from Tasmania who came out a celebrity, that's dead," he explains.
---
---
"The naivety is gone, anyone who goes on a reality show does so with an expectation of some sort, they want something." And usually, they get it.
The winning couple from the first season of Love Island Australia, Grant Capp and Tayla Damir, are both profiting from their fifteen minutes. Grant flogs a range of supplements, while Tayla sells scrunchies.
"Yeah they seek out opportunities, but at the same time reality TV contestants now are a hundred times better than they were ten years ago," says Mavroidakis.
"They know they have to talk in grabs, they know they have to 'turn it on' to get air time, it just depends on how you like your toast buttered if that's a good thing or not."
Cast away: finding the missing links
At the time of writing, Love Island Australia is deep in the process of casting for its second season.
"Love Island will be back for 2019, and we're on the lookout for singles from across the country to take part," reads the current casting call.
But before you jump online and fill out the forms, you might be better off just pimping out your Instagram. That's the platform producers are most likely to trawl when looking for the next TV trainwreck.
---
---
"Of course we do some headhunting," confirms Mavroidakis. "In the first season, I think we only approached a few of our cast members to be on the show. Usually we'll get to the end of the casting process, look at what we're missing and then realise, 'We don't have a hot tradie,' so we'll go and source that from an agency or online."
For those interested in what it takes, the Executive Producer has three golden rules: "You gotta be smoking hot, you gotta be single, and you gotta be able to sell yourself."
(Un)Realistic expectations
It's this type of criteria that makes reality television an easy target for critics. Contestants are hot commodities, designed to be fed lines, filmed non-stop and farewelled once their fifteen minutes are up.
But what happens when the dust settles, the sheen has worn off, and a new season begins? Old contestants are left to fend for themselves, often while still weathering online backlash.
"I have overseen hundreds of reality TV contestants, and we've never had an issue in Australia."
But we might be the exception, not the rule.
Last year in the UK, Love Island's Mike Thalassitis, 26, and Sophie Gradon, 32, committed suicide following their time on the show. The tragedy led to an official inquiry into the treatment of reality TV contestants by the British parliament.
"The hard work is done before the show, we try to remind them to go in with no expectations, don't go in there hoping to get a radio show or ambassadorship," he explains.
---
---
"You need to know that when it's over, it's probably over and if you can't accept that you won't get cast."
Blurred lines
If Alex Mavroidakis has learnt anything during his career in television, it's that the next idea is always the best one. So, where to now for a genre that seems to have reached a tipping point?
"If I knew that I would've pitched it already and I would be a rich man," he jokes.
"We're so close to the edge now, I think the next step is the rise (and rise) of shows like Made in Chelsea, they're not quite scripted, but they're run like a soap opera.
"That might be a new reality."
If you find 'Love Island' gripping, you need to add Derren Brown's 'The Push' to your Netflix watch list…