Netflix kicked off 2021 with yet another slick serialised hit which took our streaming queues by storm: Lupin, a thrilling mystery/crime caper produced in France, Europe's smaller-scale answer to Ocean's 11 with a Sherlock-esque twist. Led by the ever-charismatic Omar Sy (The Intouchables) as criminal mastermind Assane Diop, who models himself after classic literature's Arsène Lupin the gentlemen thief, Lupin season 1 quickly became a fixture in the Netflix Top 10 selections, as well as earning the title of most popular French series in the platform's entire history by a considerable margin. Naturally, with both monster viewership and widespread cultural appeal om its side, Lupin season 2 – or more appropriately, Lupin part 2 (more on this later) – will soon be available to stream.
Is Lupin season 2 confirmed?
Before we proceed any further, it's worth noting the episodes on its way technically constitute part 2 of Lupin season 1 as opposed to an entirely separate instalment. Based on the success enjoyed so far, as long as show creators George Kay, Francois Uzan, and Omar Sy himself are down for it, there's no reason why the actual Lupin season 2 won't go ahead.
---
---
Additionally, given how Lupin season 1 comfortably found itself in the company of Netflix's other recent home runs – e.g. the erotically-charged Bridgerton and The Queen's Gambit – reportedly amassing an impressive total of 70 million eyeballs in relatively no time, to say Lupin season 2 has been confirmed would be like saying the sky is blue. You simply don't pass up on numbers of this calibre.
Co-creator George Kay has indicated these first ten episodes are simply "the origin of how Assane came to be here… so it's the first chapter of a bigger show". And while this may be a bit premature to mention, Kay has publicly alluded to the fact that he has already starting plotting out potential storylines for Lupin season 3.
RELATED: 'The Queen's Gambit' Is Breaking Viewership Records On Netflix
"It won't be set in the too-distant future, because you're constantly trying to use your backstory to jump around in time," says Kay.
"We want to keep a continual story line in the present for Assane."
As for Lupin part 2, the next five episodes of season 1 have already been written and filmed in Paris; although it's unclear whether these episodes have run the gamut of post-production just yet. Still, considering the disruptive nature of COVID-19 and the ongoing global pandemic, it's certainly a comfort knowing the heavy lifting is done.
According to /Film, Ludovic Bernard (The Climb) has directed episodes S01E06 and S01E07, while Hugo Gélin (Love At Second Sight) has taken the reins for S01E08, S01E09, and S01E10.
---
---
What will the second part of Lupin season 1 be about?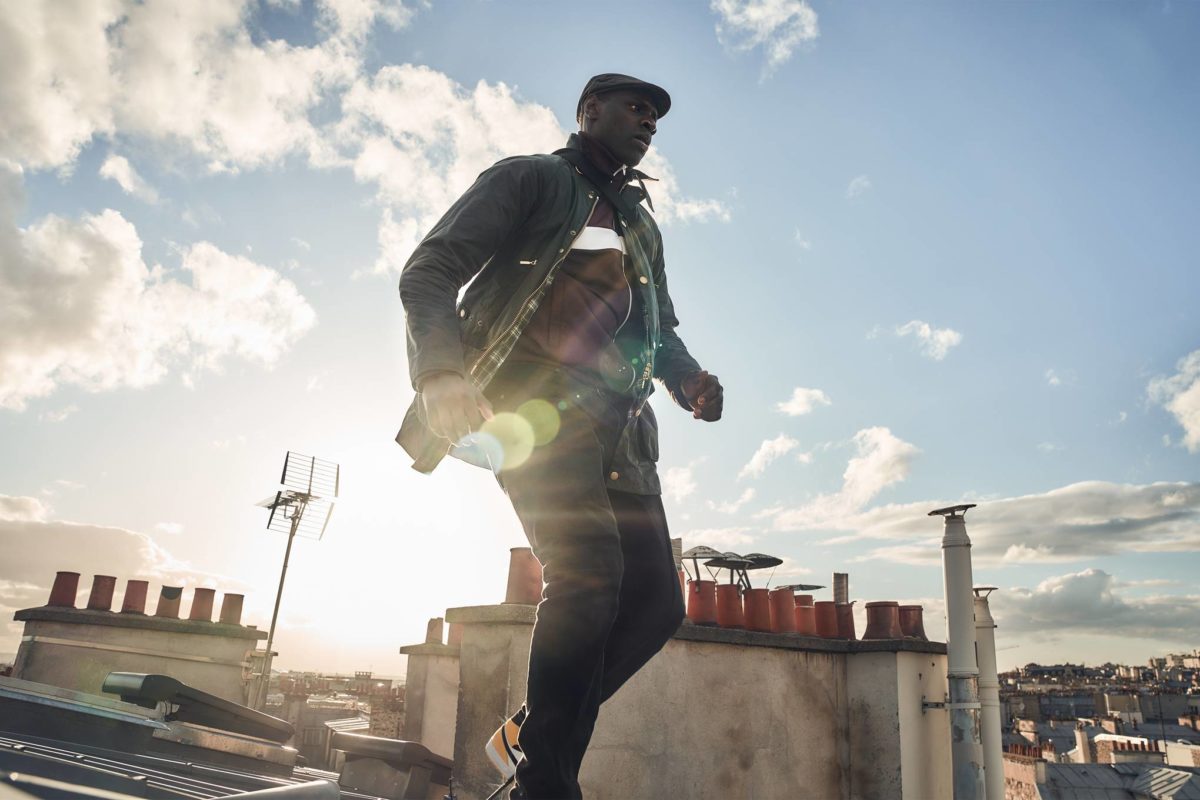 [Spoilers Ahead]
As generally the case with these things, the first part of Lupin season 1 ended with a cliffhanger. After all the jewellery heists, clinical evasions from authorities and fellow criminals alike, breaking in and out of prison, as well as a failed attempt to expose corrupt billionaire Hubert Pellegrini (portrayed by Hervé Pierre) – the man who framed his father for theft which led to his eventual suicide in prison – Assane Diop's hunt for revenge all came to a head during a family trip with estranged wife Claire (portrayed by Ludivine Sagnier) and son Raoul (portrayed by Etan Simon) in the otherwise idyllic coastal town of Étretat.
Upon discovering Assane's plans thanks to a conveniently timed reveal from his daughter Juliette Pellegrini (portrayed by Clotilde Hesme), Hubert sends an assassin to dispatch our daring gentlemen thief. Initially, it seems as though Assane has once again gained the upper hand by tricking authorities into apprehending said assassin for the heist Assane himself committed at the Louvre earlier on. But when the police are forced to let the assassin walk free at the exact moment Raoul goes missing, suffice it to say, the stakes have been raised.
At the same time, after investigating every possible angle surrounding Assane's necklace heist at the Louvre which practically set this entire show in motion, the collision course mapped out between Sy's character and Detective Youssef Guedira (portrayed by Soufiane Guerrab) finally reaches its inevitable conclusion; the latter deducing the former's identity as modern gentleman thief. So much so that the final episode ends with Detective Youssef directly addressing Assane as "Lupin".
RELATED: 'Master Of None' Is Finally Returning For Season 3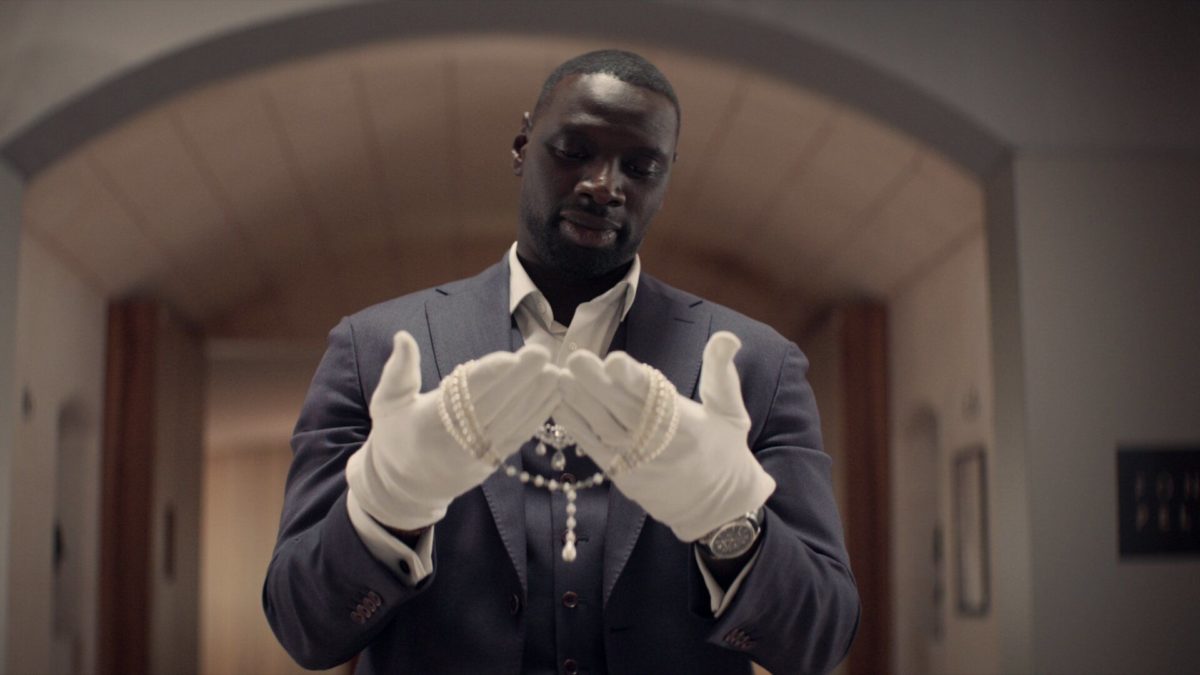 Lupin part 2 will need to address all of the above, from what the next play is vis-a-vis Hubert Pellegrini, how Assane chooses to handle the hired muscle who's ostensibly holding his son hostage, and more importantly, how Assane manages to convince Detective Youssef he's actually working towards a noble cause as opposed to making a pretty penny. Although even that might not be enough to excuse the crime already committed (funny how the law works).
Furthermore, speaking to Vanity Fair, co-creator George Kay hinted that audiences will also be treated to a deeper insight in how Assane Diop evolved from a bright immigrant kid robbed of a father into the larger-than-life figure we see today.
"The backstory is going to take you up to how he got to that point. Right now, we don't know what happened to him in the gap between him being, like, 15 and being 40. So we're kind of retrospectively educating with this huge backstory."
---
---
"We started with such a big thing – and I really want it to ramp back up to a big thing."
When can we expect Lupin part 2 to arrive on Netflix?
As of this moment, all Netflix has revealed is that Lupin part 2 is scheduled for release in Summer 2021 (no specific release date has been offered thus far). Given the streaming giant is based in the US, we can only assume this means Lupin part 2 will drop sometime between June 1st and August 31st; which isn't an awfully long time if you really think about it.