It's been one helluva season for Red Bull Racing's Max Verstappen with a maiden Formula 1 world championship title (albeit under controversial circumstances) – but in a disappointing turn, we won't be treated to his personal perspective on it all during Netflix's Drive To Survive season 4.
The 24-year-old motorsports talent has officially denounced the insanely popular fly-on-the-wall documentary series which debuted back in 2018, openly branding it as "fake" due in large parts to the manufactured drama and portrayal of non-existent rivalries between drivers.
"I understand that it needs to be done to boost the popularity in America," Max Verstappen told the Associated Press ahead of the recent United States Grand Prix; wherein he managed to overtake reigning champion, Mercerdes' Sir Lewis Hamilton, for the race win and leaderboard dominance.
---
---
RELATED: How Fast Is Deadly? A Short Physics Lesson From Max Verstappen's 51G Crash At Silverstone
"But from my side as a driver, I don't like being part of it. They faked a few rivalries which don't really exist. So I decided to not be a part of it and did not give any more interviews after that because then there is nothing you can show."
"I am not really a dramatic show kind of person, I just want facts and real things to happen."
"Probably in the Netflix show we will be [rivals]," adds the Dutch native, referencing the tensions between him and Lewis Hamilton – both on and off the track – in the midst of their 2021 title fight.
"We one time bumped into each other walking, so probably that will be in there… The problem is they will always position you in a way they want, so whatever you say, they will try to make you look reckless – whatever fits the story of the series."
"I'm just a normal guy and I grew up in a small town. All these things, the drama, it's just not for me. It's not my world."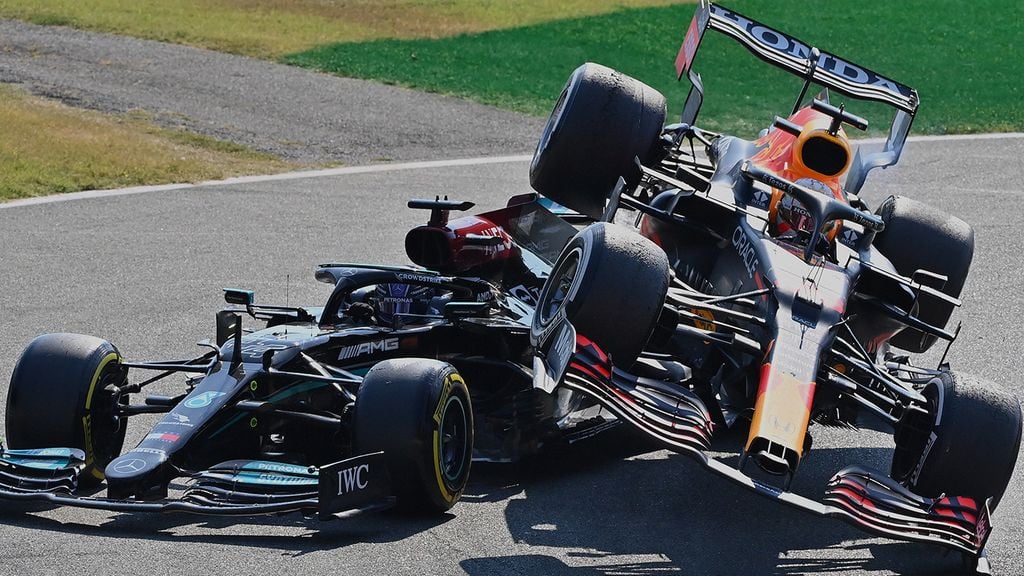 RELATED: Netflix's 'Drive To Survive' Was Almost A Red Bull-Only Series
---
---
In previous seasons, artistic liberties taken to enhance the overarching story have been relatively negligible; trading complete accuracy for some screen-worthy emotions. Drive To Survive season 3, however, represented a step too far for many – and the most egregious indiscretions didn't even have anything to do with Max Verstappen:
There was the clearly staged and incredibly hokey moment involving Red Bull Team Principal Christian Horner, who called Sergio Perez to say: "Welcome to Red Bull" – the latter of whom was then without a seat after Racing Point / Aston Martin locked in Sebastian Vettel and Lance Stroll for 2021.
There were the instances of copy-pasting old radio recordings over collisions because it made for a more compelling narrative.
And the most appaling example – framing the dynamic between then-McLaren teammates Carlos Sainz and Lando Norris as one of hostile rivalry… despite Sainz and Lando having perhaps the world's healthiest pseudo father-son relationship.
RELATED: Max Verstappen's $15 Million Private Jet Is Proof You Can Have It All At 24
While everyone from Red Bull teammate Sergio Perez, McLaren drivers Lando Norris, Daniel Ricciardo, and CEO Zak Brown, to Lewis Hamilton himself has defended Drive To Survive shortly after the public criticism of Max Verstappen – citing the overwhelming benefit of Netflix tapping into a wider audience for the sport – Haas F1 Team Principal Günther Steiner has voiced his support of Verstappen's decision.
"If Max doesn't want to be there, it's his decision. I wouldn't criticise that," says Günther Steiner.
"It is free to participate or not and he has chosen not to. So we shouldn't get bossy. If he feels that he is not being represented correctly, it is his every right not to participate."
"Obviously the fans are missing to see Max Verstappen. I think he's a good driver first and foremost and he's a character, he's a personality. But if he doesn't want to take part, that's part of his life."
Either way, let's not pretend we won't be tuning in come 2022 anyways.