Last year, the feature-length Mike Tyson biopic starring Jamie Foxx – announced all the way back in 2014 – seemed like it had finally clawed its way out of development hell. Now, like all good pandemic-era stories, the production has pivoted to become the second Mike Tyson limited series currently in development, executive produced by Martin Scorsese and Antoine Fuqua (Training Day, Southpaw); the latter of whom will also direct.
"I have been looking to tell my story for quite some time," says Mike Tyson.

"With the recent launch of Legends Only League and the excitement from fans following my return to the ring, now feels like the perfect moment."

"I look forward to collaborating with Martin, Antoine, Jamie, and the entire creative team to bring audiences a series that not only captures my professional and personal journey but also inspires and entertains."

Wife Kiki Tyson will also serve as an executive producer alongside Rick Yorn, Sophie Watts and John Ryan Jr., representing Tyson's Legends Only League venture.
Terence Winter – the man who penned a good portion of The Sopranos, adapted The Wolf of Wall Street into a screenplay, and created Boardwalk Empire – had been signed on to write the original biopic, but has since found a replacement in the rookie talent, Colin Preston.
---
---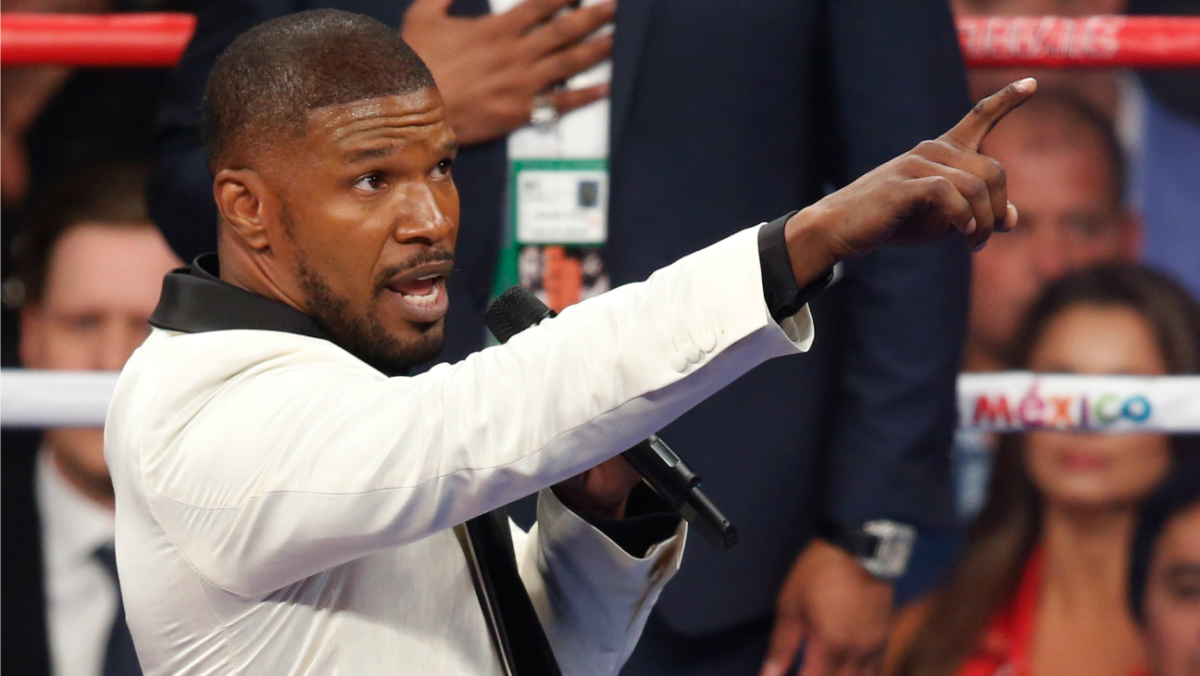 RELATED: Chris Hemsworth To Play Hulk Hogan In Upcoming Biopic
Contrary to the first limited series on its way from Disney-backed streaming platform Hulu and the team behind I, Tonya – including Margot Robbie as an executive producer – the Scorsese and Fuqua helmed iteration has actually been authorised by the former heavyweight boxing champion himself.
"Hulu's announcement to do an unauthorised miniseries of my life, although unfortunate, isn't surprising," Iron Mike noted in a statement to The Hollywood Reporter just a month ago.
"This announcement on the heels of social disparities in our country is a prime example of how Hulu's corporate greed led to this tone-deaf cultural misappropriation of my life story."
The authorised series is positively brimming with potential, beyond the involvement of Martin Scorsese and Antoine Fuqua alone. Taking a page out of Robert De Niro's book a la Jake LaMotta in Scorsese's seminal Raging Bull, Foxx has long hinted at the extent of his physical commitment to the role. During an episode of Mark Birnbaum's Instagram Live series – Catching Up – the comedian-musician-thespian provided quite the promising update.
RELATED: 'The Guilty' Starring Jake Gyllenhaal Is Coming To Netflix In 2021
"I guarantee you people will run up on me in the street, and ask for autographs, and think that I'm Mike Tyson," says Jamie Foxx.
---
---
"Every other day, I do 60 pull-ups, we do 60 dips, we do 100 push-ups… I ain't got no calf muscles – so we might have to get some prosthetics for that."
Sources had previously indicated scenes involving young Tyson will see Foxx weighing in approximately 216 pounds, while scenes involving older Tyson will require him to maintain around 225 to 230 pounds. And based on what we've seen in the past, however, he'll probably have little to no trouble getting the vocal component down pat.
"Doing biographies is a tough thing. Sometimes it takes 20 years to get them done. But we officially got the real ball rolling."
"We want to show, everybody evolves. I think when we lay the layers on Mike Tyson in this story, I think everybody from young and old will be able to understand this man's journey."
A release date and network/platform for the Mike Tyson limited series has yet to be confirmed.