Smash-hit television show Money Heist (or "La Casa De Papel" in Spain) has now spanned 5 passionate seasons with multiple parts, each raising the bar on its predecessor. To much excitement, Money Heist season 5 dropped on Netflix this weekend after more than a year of waiting, bursting out of the gates in the series' signature explosive fashion. So you've binged Volume 1 of Money Heist season 5, and now you're asking yourself (before you've even seen Volume 2) – could there be a Money Heist season 6?
What happened in Money Heist Season 5 Volume 1?
*Spoilers Ahead*
A lot of bullets were fired. Like, a serious amount of ammunition was spent with few rounds actually hitting their targets. In summary, the Bank of Spain heist is dragging on. So long, in fact, that Lisbon had enough time to take a relaxing bubble bath.
---
---
The opening episode ties up the loose ends of season 4 – Marseille's escape and Lisbon's insertion – before the team realise their time in the bank is almost up and they must get ready to exfiltrate sooner than expected. The Professor is still at the mercy of the (heavily pregnant) rogue former cop, Alicia Sierra, who, in the final episodes of last season, finally pounced on the mastermind in his hideout.
But her intentions are opaque at best. She won't kill him, she won't turn him in – so what exactly is it she's after? A supposed desire to crack him for information quickly becomes obsolete after discovering Colonel Tamayo has made her the scapegoat for Rio's unlawful detention. In later episodes, Sierra is forced to give up her hand and submit to The Professor when it's clear her baby is about to be born.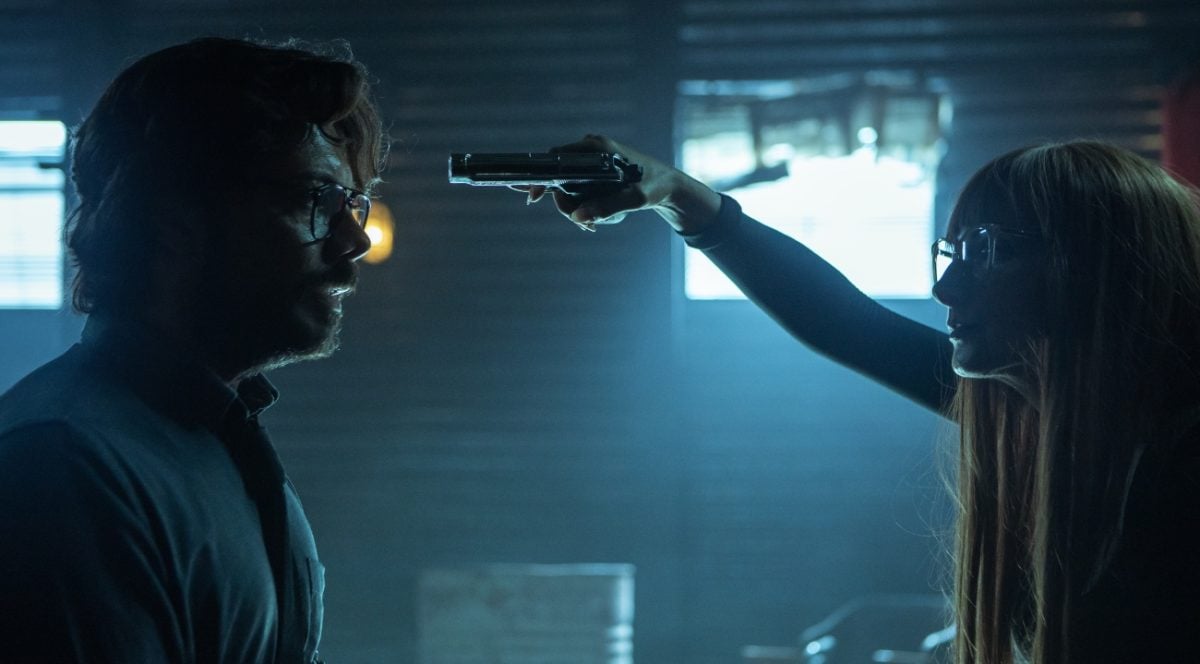 To end the situation inside the bank as quickly as possible, the aforementioned Colonel calls in the big guns – a top tier special forces cadre that doesn't play by the rules. Meanwhile, the loathsome Gandía (Nairobi's executioner) is released to buy the group time, and during the chaos that ensues, hostage-turned-media-personality, Arturo, acquires weapons and makes a stand in the armoury with his fellow hostages. He's subsequently shot by his former lover, Stockholm.
There are a few interesting yet somewhat drawn out subplots occurring during all the mayhem, too. Berlin, who died in a hail of gunfire during the first heist inside the Spanish Mint, makes his charismatic return in a flashback. It's unclear where this storyline will take us just yet, but you can bet it has something to do with his cyber-savvy son, who's shown to be recruited into his Dad's adrenaline-filled world of high-stakes theft during a past heist at a Danish castle. The second subplot of interest is Tokyo.
Ah, Tokyo. Her narration has been with us since the beginning, so seeing glimpses of her past life playing Bonnie & Clyde with her former lover is foreboding, to say the least. Not until season 5 are we unpacking her true backstory. The death of her lover and partner in crime, René, along with some sombre conversations with Nairobi about their places in heaven, inevitably bring us to the final few moments of season 5 volume 1.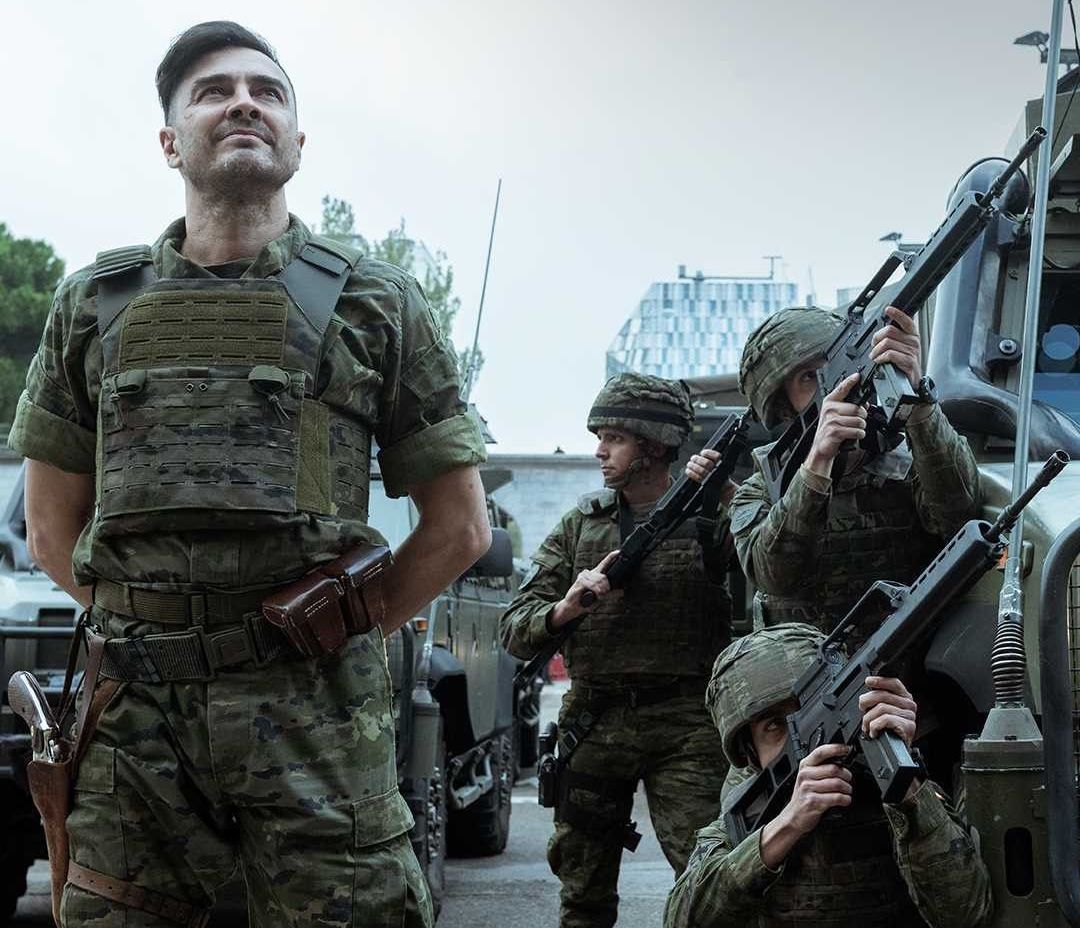 After the special forces commander Sagasta and his team blow their way into the bank through the roof, they're confronted by a stubborn yet wounded Helsinki. The Professor, now back in charge and dishing out commands, orders the group to go to his aid. Somehow in the hellfire of bullets from every direction, Helsinki is rescued from the rubble, but the robbers now find themselves separated and backed into a corner.
Tokyo is shot five times, making it almost impossible to extract her. She stands her ground as Sagasta and his team close in. Rather than roll the dice and attempt a daring escape with Denver and Manilla, she fights on until the attackers are within touching distance, finally taking a barrage of bullets that put her on the floor. But she's not done yet.
---
---
Tokyo reveals the pins that she's pulled from the half-dozen grenades strapped to her chest and takes the aggressors down with her.
RELATED: 'Squid Game' Season 2 Greenlit Once The Creator Is Ready
Could there be a Money Heist Season 6?
After the conclusion of the first two seasons, Money Heist was dead in the water. It wasn't until it was resurrected by streaming giant Netflix that it found such a devoted international following and enjoyed some serious commercial success. So could there be a Money Heist season 6? Volume 1 of season 5 indicates that the end is nigh, but, as we've learnt in the franchise itself, money makes the world go round.
And Netflix would be literally throwing money down the drain if they packed it in after season 5.
It has, however, been confirmed by showrunner Álex Pina that season 5 will be the grand finale – at least in the sense of the current storyline. He expanded on his struggles of pulling together a final season of Money Heist.
"We've spent almost a year thinking about how to break up the band. How to put the Professor on the ropes. How to get into situations that are irreversible for many characters. The war reaches its most extreme and savage levels, but it is also the most epic and exciting season."
Based on this information, and given Tokyo's death (as well as the point-of-no-return chaos that has ensued since the group entered the Bank of Spain), it would be incredibly unlikely that a Money Heist season 6 will see the light of day.
But if the previous years have proven anything, it's that Money Heist loves a cliffhanger. Our prediction is that the seed will be planted for a spin-off in the form of a prequel or a sequel.
---
---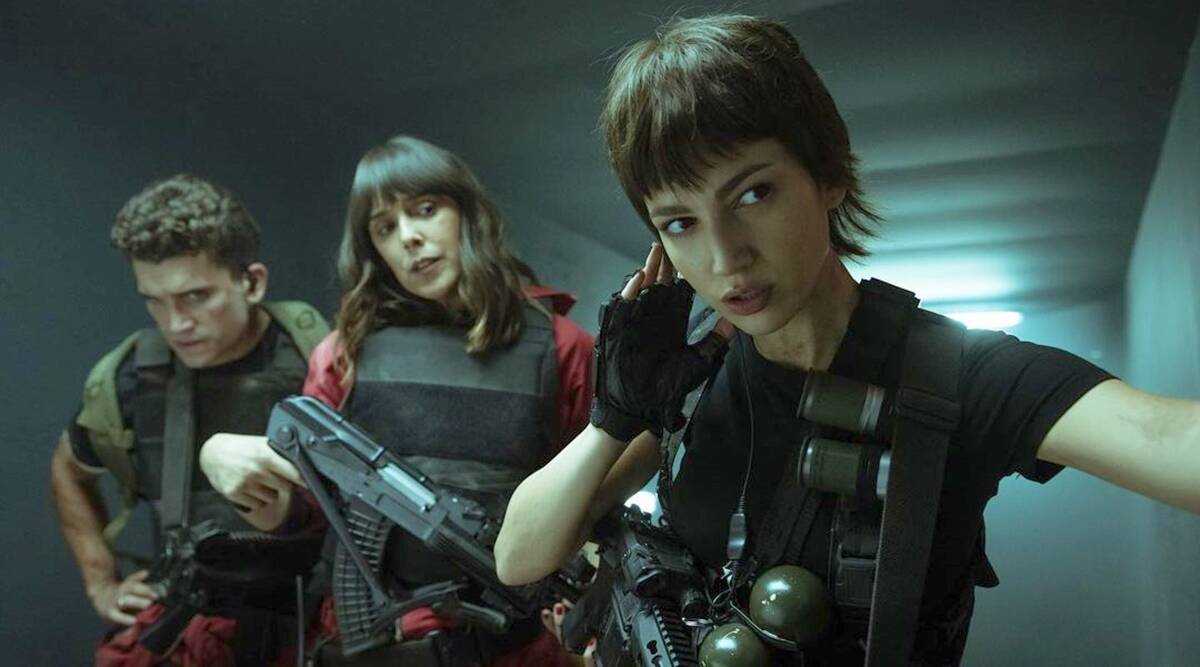 What are the chances of a Money Heist spin-off?
As mentioned above, this is infinitely more probable.
Showrunner Alex Piña even floated the idea of 'spinoffs' with Oprah Magazine, which is how we assume season 5 of Money Heist will part ways with its dedicated viewers in the closing scenes. A metaphorical carrot dangle to keep the hype train rolling.
"We do have many possibilities for some spinoffs, yes, and I think that's thanks to the strong and powerful identities of the characters. We've always looked for characters to have a very complex, layered design. So I think almost every character of Money Heist has a duality that we would like to see in a spinoff. We could watch any of them in other contexts."
When can I watch Money Heist Season 5 Volume 2?
In short, while Money Heist season 6 is highly unlikely. But if you've already powered through all 5 episodes of Volume 1 this weekend, it doesn't mean you're quite done yet…
This season of Money Heist has been split into two volumes – to keep you hooked until the curtains close on half a decade of chaotic heist drama – meaning that Volume 2 of Money Heist season 5 is still to come.
December 3rd, 2021, to be exact.
Now, read up about The Great season 2, which is dropping in the meantime on Hulu this November.