Amazon Prime Video will soon welcome a reboot series of Mr & Mrs Smith to its catalogue starring multi-hyphenate talents Donald Glover (AKA Childish Gambino) and Phoebe Waller-Bridge. Based on the 2005 film of the same name led by Brad Pitt, Angelina Jolie, and directed by Doug Liman, the upcoming episodic adaptation co-created by Fargo writer/producer Francesca Sloan will expand on the premise of a married couple who learn they are both professional assassins for competing agencies, later assigned to kill each other.
In addition to being in front of the camera, both Donald Glover and Phoebe Waller-Bridge will also serve as executive producers, which certainly bodes well for the overall direction of this project. The former has been gaining considerable recognition and collecting award after award for his FX show, Atlanta.
The latter has been receiving similar levels of critical acclaim for her hit BBC spy thriller Killing Eve, black comedy series Fleabag, as well as having co-written No Time To Die alongside Cay Fukunaga, Neal Purvis, and Robert Wade. This marks the second time Glover and Waller-Bridge have collaborated after Solo: A Star Wars Story, portraying a young Lando Calrissian and droid L3-37 respectively.
---
---
RELATED: 'Atlanta' Season 3 & 4 Will Be The "Best TV Since Sopranos", Says Donald Glover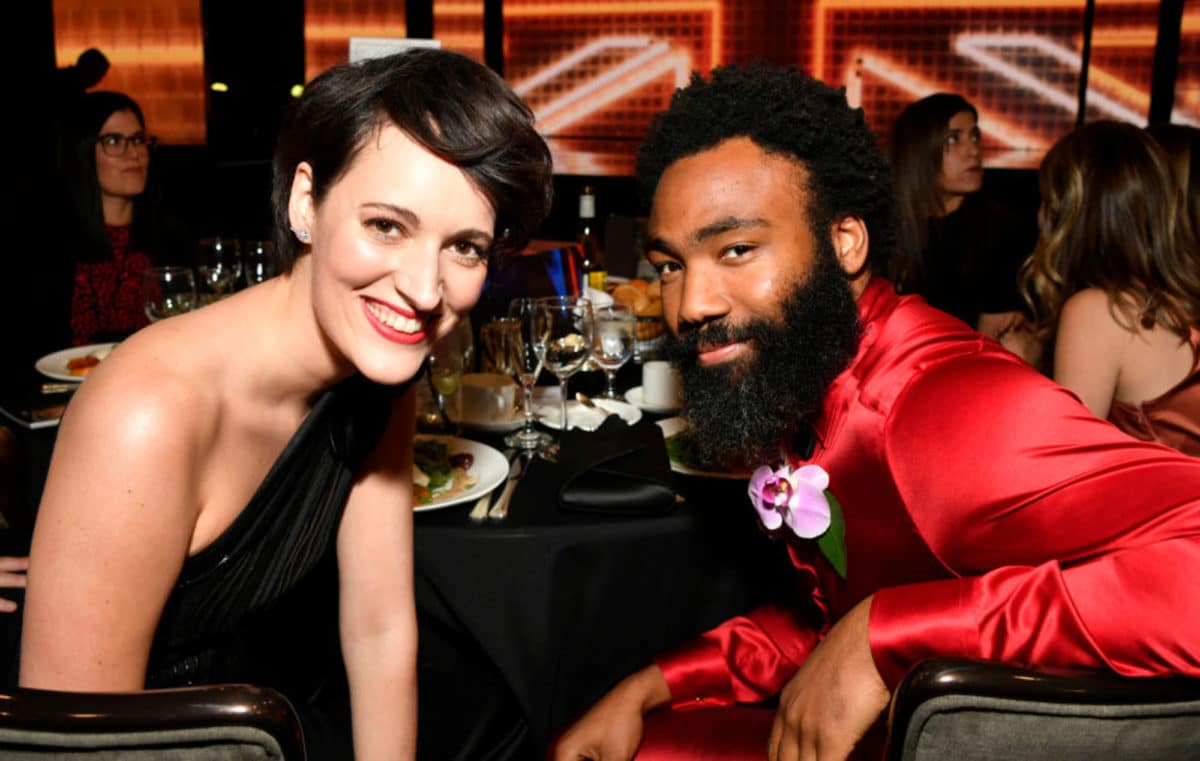 "Talk about the dream team," says Jennifer Salke, Head of Amazon Studios.

"Donald and Phoebe are two of the most talented creators and performers in the world. It's truly a dream for us, as it will be for our global audience, to have these two forces of nature collaborating as a powerhouse creative team."
"Mr & Mrs Smith is an iconic property, and we can't wait to see how Donald, Phoebe and Francesca make it their own. We're thrilled to be working with them, and with such great partners at New Regency."
"Having had the pleasure of successful collaborations with the incredibly talented Donald Glover – most recently on Guava Island – we all started talking about other projects to do together," says Yariv Milchan and Michael Schaefer, executive producers.
"And when he suggested the idea of a new take and iteration on the New Regency film – Mr & Mrs Smith – we jumped at the chance to get going right away."
"Adding Phoebe and her company Wells Street Films as a collaborator and co-star takes everything up another level and makes the project worthy of a reimagining for both new audiences and past fans of the original film."
---
---
At this stage, no further details have been revealed beyond Amazon announcing the development of a Mr & Mrs Smith reboot series, attached with a very open-ended 2022 release date.