In addition to the long-awaited third film which will complete the trilogy, Disney+ has officially confirmed a National Treasure TV series is on the way. The only downside? Nicolas Cage has been replaced.
According to Variety, with an initial order of ten episodes, the show will be a "reimagining of the franchise." Directed by Mira Nair (Queen of Katwe, A Suitable Boy), concepts such as identity, community, and patriotism will be explored through the eyes of 20-year-old DREAMer, Jess Morales.

Similar to Cage's Benjamin Franklin Gates (yes… that's really the character's full name), Morales sets off on an adventure of a lifetime to uncover her mysterious family history and recover lost treasure. Casting has not yet been revealed.
Original franchise producer Jerry Bruckheimer and writers Marianne & Cormac Wibberley have signed on to return, the latter of whom will also serve as executive producers, with ABC Signature as the studio.
---
---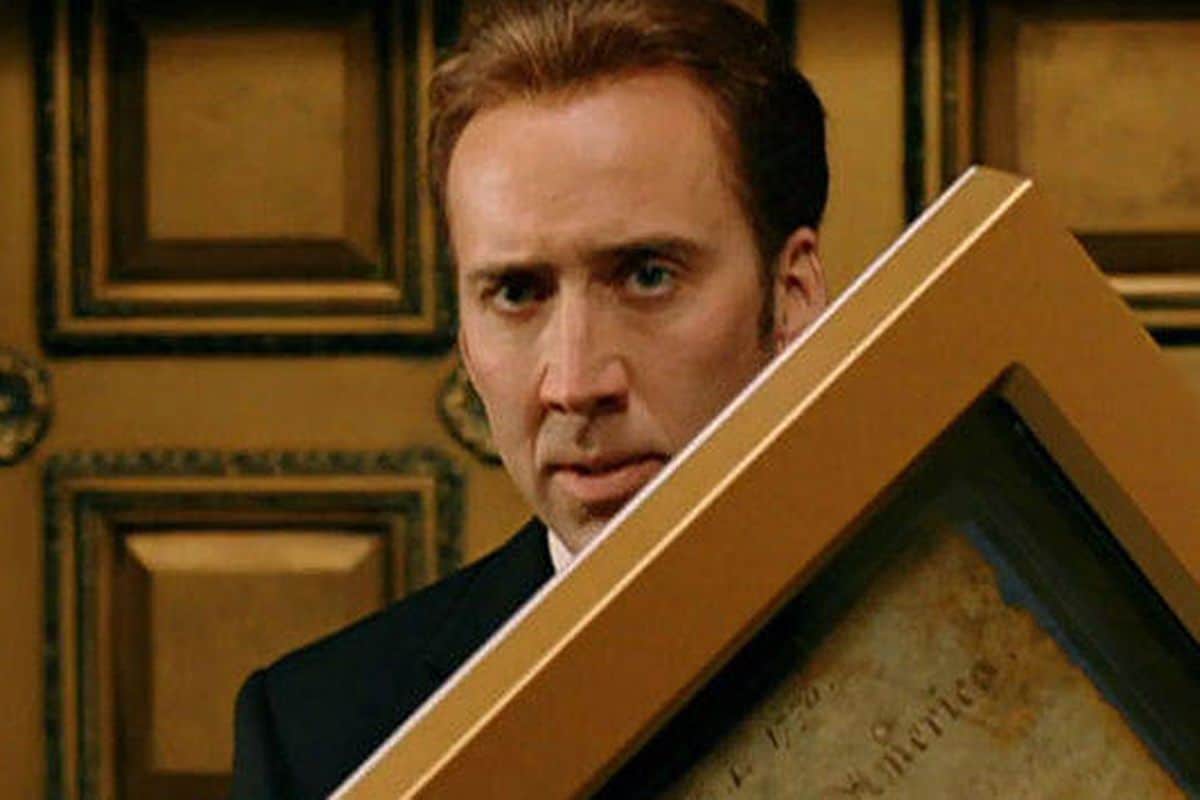 RELATED: 'The Mighty Ducks: Game Changers' Finally Has A Trailer
There is, however, some hope that we'll receive a handful of Nicolas Cage cameos – similar to how Bradley Cooper approached the Limitless series, or how Samuel L. Jackson made an appearance in ABC's Agents of S.H.I.E.L.D. As hinted in an earlier announcement, it seems as though a blueprint has been outlined for a wider and more interconnected National Treasure universe.
"We're certainly working on a National Treasure TV series for streaming and we're working on one for the big screen," Bruckheimer told Collider last year.

"Hopefully, they'll both come together and we'll bring you another National Treasure, but they're both very active… The one for Disney+ is a much younger cast. It's the same concept but a young cast."
The OG cast of Cage, Diane Kruger, Justin Bartha, Harvey Keitel, Jon Voight, and Armando Riesco has also been confirmed to return for National Treasure 3. Which is the only logical decision, given how 85% of the National Treasure magic comes from Cage being Cage. Original director Jon Turteltaub – who helmed the first 2004 film and its 2007 sequel National Treasure: Book Of Secrets – is currently working on the story with Bad Boys For Life scribe, Chris Bremner.
Stay tuned for more details.