To say everyone's feeling a little weary from hearing about delayed movie releases would be an understatement. No Time To Die is on its fifth revised date, The King's Man has been pushed back more times than anyone can remember at this point, and we don't even want to think about how all this impacts Dune. Paramount, on the other hand, not only believe Top Gun: Maverick is a homerun – but are completely confident its conventional release will go ahead with reports the studio have turned away both Netflix and Apple.
According to The Wall Street Journal, the streaming platforms "inquired if Paramount Pictures would be willing to sell" the long-awaited sequel starring Tom Cruise, Miles Teller, Jennifer Connelly, and Val Kilmer. While the exact details surrounding the offer(s) have not been publicly disclosed – although we'd imagine it'd be somewhere in the airspace of US$600 million a la MGM's asking price for No Time To Die – Paramount chose to decline without a second thought, citing "the strength of the film's perceived box office prospects" as the main reason. Which is certainly a good indication of the film's overall quality as a cinematic spectacle.
What makes this entire decision even more interesting is when you consider how freely Paramount has been selling some of its other films recently. The Cloverfield Paradox and Annihilation were offloaded to Netflix a few years prior, The Trial of the Chicago 7 and Beverly Hills Cop 4 have also found its way to the crimson "N", and just a few months ago, yet another iconic Eddie Murphy franchise follow-up, Coming 2 America, was successfully acquired by Amazon Prime Video.
---
---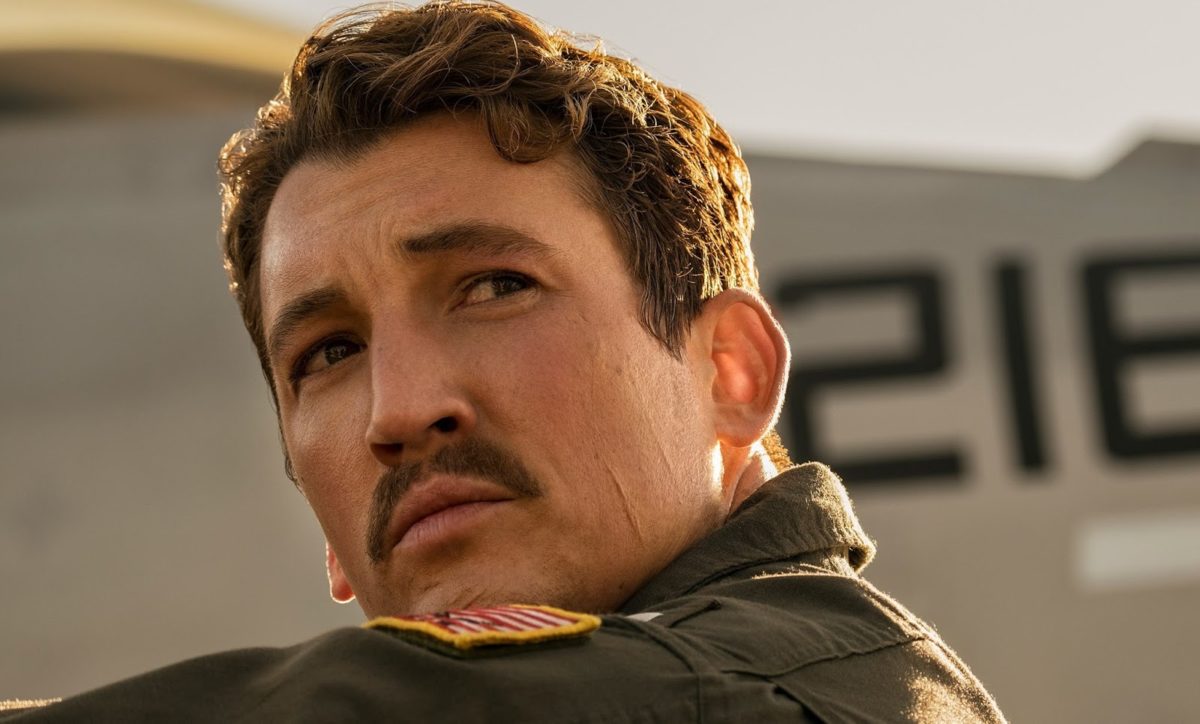 RELATED: 'Top Gun – Maverick' Is (Probably) The Most Fun You'll Have In Cinemas This Year
Top Gun: Maverick will, of course, mark the return of Tom Cruise as Pete 'Maverick' Mitchell. After over thirty years of service as the US Navy's top aviator, Maverick is where he belongs, continuing to "push the envelope" as a daring test pilot and dodging any advancements in rank that would keep him grounded.
When Maverick finds himself training a detachment of Top Gun graduates for a specialized mission "the likes of which no living pilot has ever seen", Maverick encounters Miles Teller as Lt. Bradley Bradshaw, call sign: 'Rooster'. Bradshaw is the son of Maverick's deceased friend and Radar Intercept Officer Lt. Nick Bradshaw, AKA 'Goose.' Facing an uncertain future and forced to confront the ghosts of his past, Maverick must face his deepest fears, culminating in a mission that "demands the ultimate sacrifice" from those chosen to fly it.
Joining Cruise, Teller, Connelly, and Kilmer will be Jon Hamm, Ed Harris, Glen Powell, Manny Jacinto, and Lewis Pullman. In the director's chair, you'll find Joseph Kosinski (Tron: Legacy, Oblivion), who has brought quite the screenplay to life – penned by Justin Marks (The Jungle Book), Peter Craig (The Hunger Games), Eric Warren Singer (American Hustle), as well as longtime Cruise collaborator Christopher McQuarrie (the two most recent Mission Impossible films, Edge of Tomorrow).
At the time of this writing, Top Gun: Maverick is scheduled to hit theatres on November 18th of 2021 – and won't be available on either Netflix or Apple TV+ for some time.