UPDATE [23/02/22]: We have a first trailer for Netflix's Byron Baes… cue vomit.

Before you say anything, yes, we know it's been a good week since April 1st and no, the fellas behind Betoota have nothing to do with this one. Netflix has commissioned its first Aussie reality series on Byron Bay influencers of all things, and it's safe to assume many will be wishing there was some kind of town hall discussion before they landed on a concept and title as nauseating as Byron Baes.
In a move which has BH siding with resident dinosaurs at Sydney Morning Herald by default – the latter of whom was (hilariously) forced to scroll through Urban Dictionary early this morning so they could explain "bae is slang for 'babe' and an acronym of 'before anyone else'" to its core 45-65 demographic – the streaming giant is gearing up to provide what is probably the least deserving echelon of modern society more undue attention across 8 episodes. And that's just to begin with. Assuming it brings eyeballs to screens – which it will – there'll be plenty more on the way.

If you're not already shaking your fist on the front porch, or foaming at the mouth with untethered rage on social media, just wait until you read Netflix's own cliche-laden description that shoots past the stratosphere of cutesy, deep into sickening territory…

"It is a truth universally acknowledged that an influencer in possession of a good follower count must be in want of a beach backdrop (for the 'gram). And there's no better backdrop – or magnet for influencers – than Byron Bay, the perfect setting for our next Australian Netflix Original."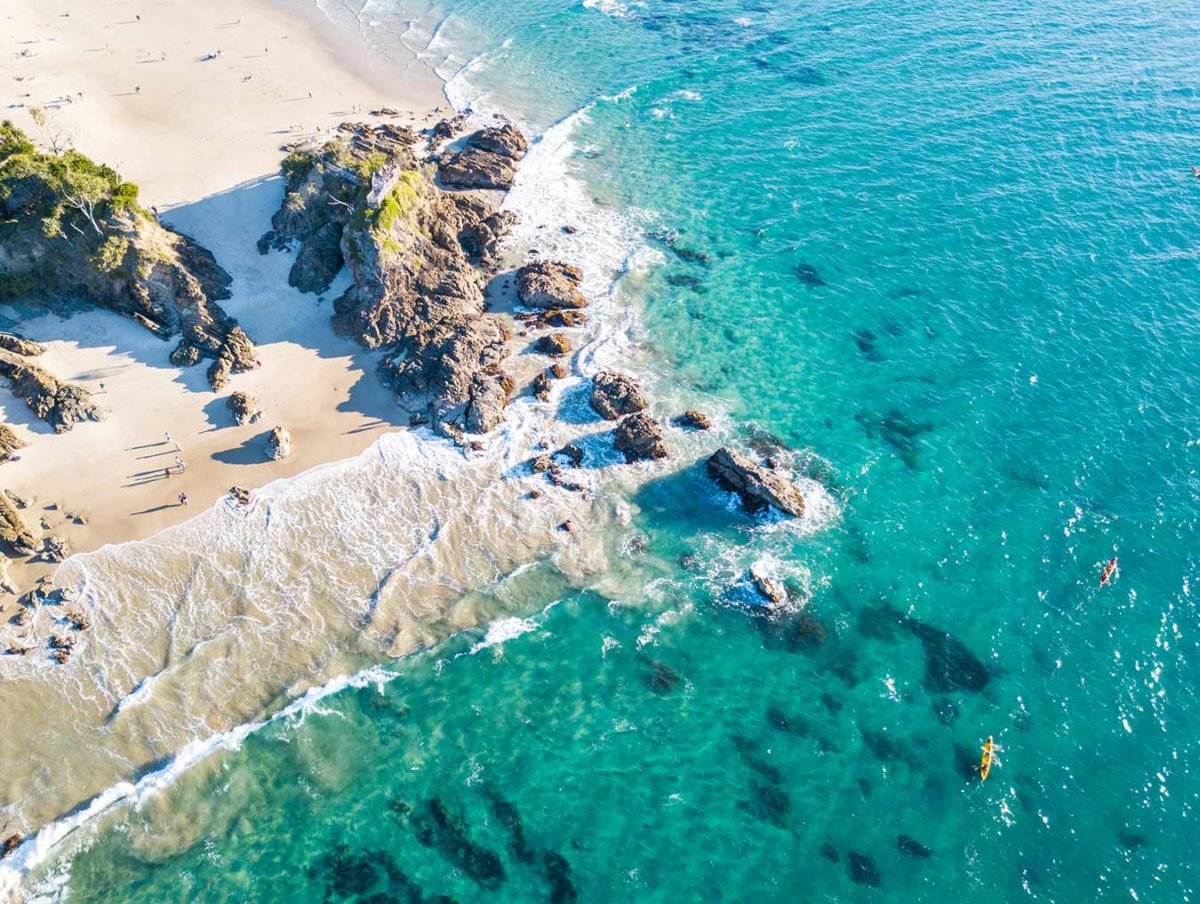 RELATED: Amazon Prime Set To Produce 'Selling Sunset'-Style Series In Sydney
---
---
"Announcing Byron Baes, a docu-soap series following a 'feed' of hot Instagrammers living their best lives, being their best selves, creating the best drama content. #nofilter guaranteed."
"This is our love letter to Byron Bay. It's not just the Chris [Hemsworth] and Zac [Efron's] backyard, it's the playground of more celebrity-adjacent-adjacent-influencers than you can poke at a selfie stick."
"There'll be fights, flings, and heartbreak; but beneath every perfect post is just a real desire not just for 'likes', but to be liked, dammit… for who you are (so relatable). Can the Baes survive summer without a collab going wrong? Byron's the kind of paradise that makes it all feel possible."
Who exactly is responsible for bringing this evil upon our house? Eureka Productions and Vice writer Julian Morgan, for one, who planted the initial seeds of development. But if you're looking for another name and face to blame for our country's next PR disaster, there's always executive producer Emma Lamb – a master of the dark arts who has honed her craft on other high-brow cultural offerings as Married At First Sight and The Real Housewives of Sydney.
Casting and a release date for Netflix's Byron Baes has yet to be confirmed (although someone known as Elyse Knowles is apparently a running favourite to star… I don't know).