UPDATE [26/09/21]: Netflix has finally offered the world a preview of its upcoming multi-part Kanye West documentary entitled Jeen-Yuhs; which was reportedly acquired for more than $30 million. Unveiled at the streaming platform's Tudum global fan event, the first teaser involves home footage of Ye himself and Mos Def rapping the song 'Two Words' from the former's 2004 album, College Dropout – check it out above now.

Original Article – Kanye West Documentary Acquired By Netflix For Over $30 Million

Polarising as he may be, the entire Kanye West mythology from music to fashion and beyond is material that has long been ripe for a retrospective examination. And now, Netflix has taken the initiative to bring the people their very first Kanye West documentary.
This untitled project has been covertly rolling cameras for over 21 years to capture never-before-seen footage thanks to Clarence "Coodie" Simmons and Chike Ozah. The duo – professionally known as Coodie & Chike – have previously co-directed West's 'Through the Wire' music video, West's third 'Jesus Walks' music video, ESPN's 30-for-30 film Benji, as well as another Netflix documentary about former NBA player Stephon Marbury, A Kid From Coney Island.
RELATED: Netflix Lands $20 Million David Beckham Documentary Series
---
---
For their decades of creative labour, Coodie & Chike have apparently been compensated quite nicely. Multiple publications have reported the forthcoming Kanye West documentary was sold to Netflix for over $30 million… which the streaming giant was more than happy to pony up for. This is, after all, the age of content.
According to Billboard, given how Coodie has been filming West during his early days in Chicago during the 1990s, their relationship will serve as the "backbone" of the series. The documentary will draw focus on the rapper/producer's rise to success, coming to terms with fame, his sheer impact on popular culture, as well as the world's evolving relationship with Kanye West as a celebrity.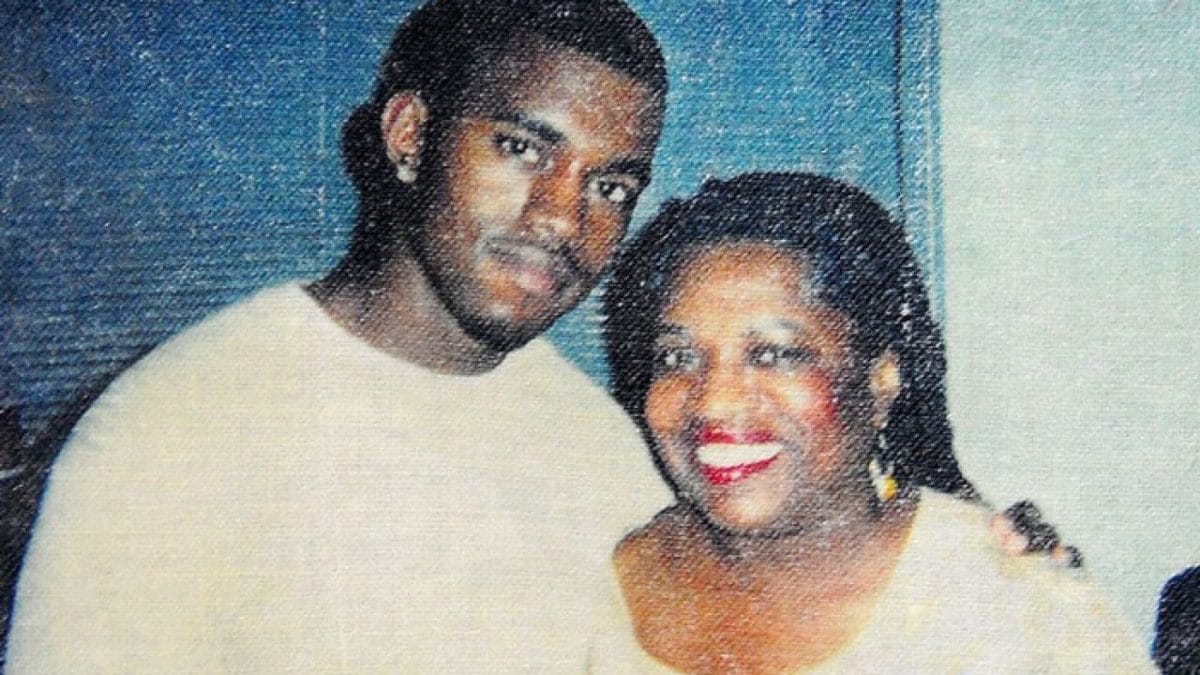 RELATED: Netflix Is Paying A Stupid Amount Of Money For 'Knives Out' 2 & 3
Sources also indicate the documentary series will examine the death of West's mother Donda West, and how it steered him off course; later navigating to this evolution as an artist, successfully breaking into the fashion world, unsuccessfully running for President in 2020, and becoming a Forbes-confirmed billionaire. At this stage, it's unclear whether any mention of his recent divorce from Kim Kardashian has been included. The most intriguing part of all this, however, is the fact that Yeezy himself has had zero creative control.
It's worth noting a similar project is in the works parallel to the one helmed by Coodie & Chike. Led by West's former bodyguard Steve Stanulis, this second documentary will apparently trace the "stormy relationship" between Stanulis himself and his ex-employer during one of the most eventful years of the latter's life. Stanulis has been threatened with lawsuits by West's lawyers on multiple occasions and is currently in negotiations to sell the tell-all doco with "multiple platforms."
The Kanye West documentary is expected to debut on Netflix sometime later this year.