Around this time two years ago, it was announced a televised adaptation of The Lincoln Lawyer was being developed by syndication machine CBS. Now, after quite the roundabout journey, The Lincoln Lawyer series is – at long last – heading to Netflix.
Starring Manuel Garcia-Rulfo as Mickey Haller in place of Matthew McConoughey, you may have encountered the former in such films as The Magnificent Seven, Murder On The Orient Express, Sicario: Day of the Soldado, and 6 Underground. In light of Garcia-Rulfo's real-life upbringing, the casting has been applauded.
"I'm excited to announce that after a bit of a journey, Mickey Haller will come to life once again on screen," writes Michael Connelly, author of the original bestselling novels.
---
---
RELATED: The Best Shows On Netflix Australia Right Now [April 2022 Update]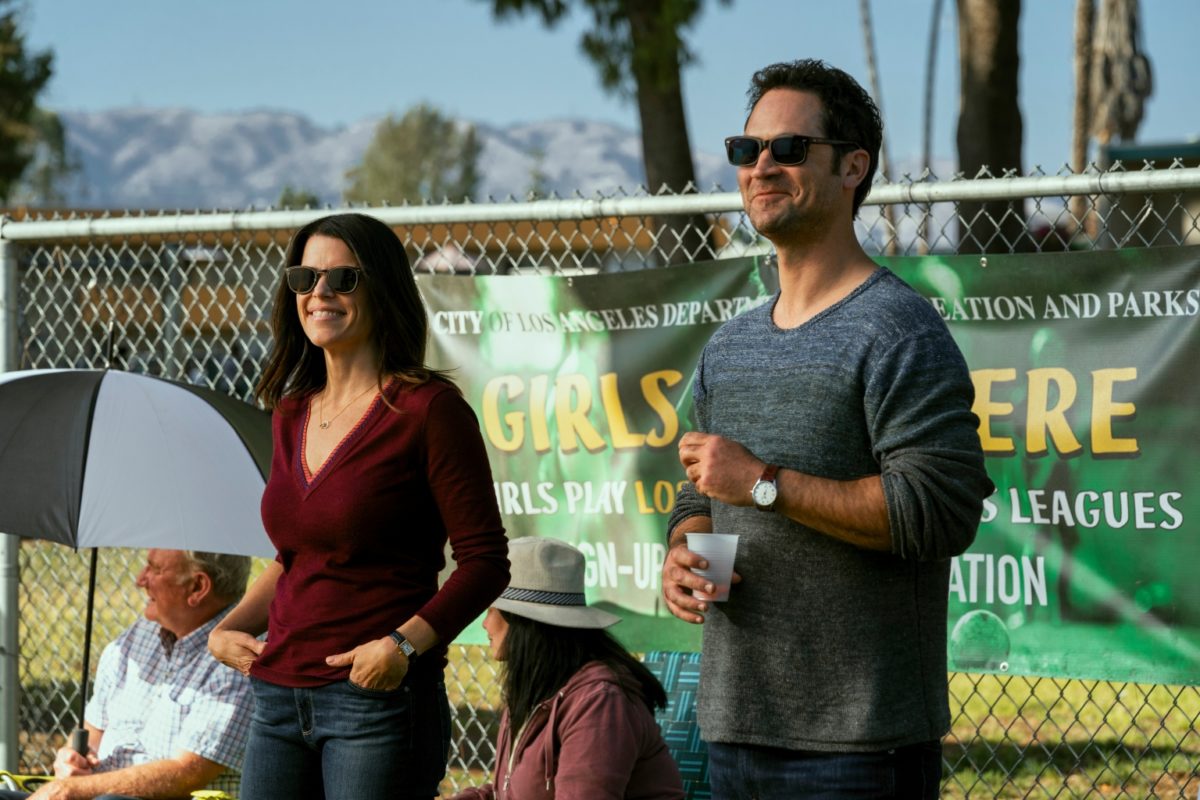 "Manuel is the ideal Mickey Haller, who is following in the footsteps of his attorney father with the showmanship of his Mexican movie star mother."
"He brings a powerful dynamic and dimension to the role — one that aligns with the books and brings authenticity to the Latinx heritage and roots of this Los Angeles-based story."
Even more exciting than the prospect of The Lincoln Lawyer series coming to Netflix, and the casting of Manuel Garci-Rulfo, are the individuals charged with steering this ship behind the scenes – specifically the stacked line-up of executive producers and writers. There's David E. Kelley (Boston Legal, Big Little Lies, The Undoing), Ross Fineman (Goliath, Big Sky), and Ted Humphrey (The Good Wife). Humphrey will also be serving as showrunner.
Season 1 will be based on Connelly's second Mickey Haller book – The Brass Verdict – which depicts our beloved protagonist finding his footing again after spending some time away from practicing law. Mickey returns to Los Angeles, where he finds himself dragged back into the business with a mystery to solve.
"He is also working on rebuilding relationships," explains Deadline.
"Mickey has two ex-wives: He most recently divorced Lorna (portrayed by Becki Newton), and his first Maggie (portrayed by Neve Campbell), with whom he shares a daughter named Hayley (portrayed by Krista Warner)."
---
---
The first 10 episodes of The Lincoln Lawyer series premieres via Netflix on May 13th.