The announcement of Netflix's workplace comedy series Space Force was one that generated some hype. Understandably so, considering the holy trinity of Greg Daniels (creator of The Office US, Parks & Recreations), Steve Carell (no introduction necessary), as well as the Trump administration's newly formed sixth military branch – something that has proven to be a breeding ground for comedic material.
Now, a first full-length trailer has been dropped courtesy of Netflix. And on face value, it looks to promises on delivering. Especially in the laughs department.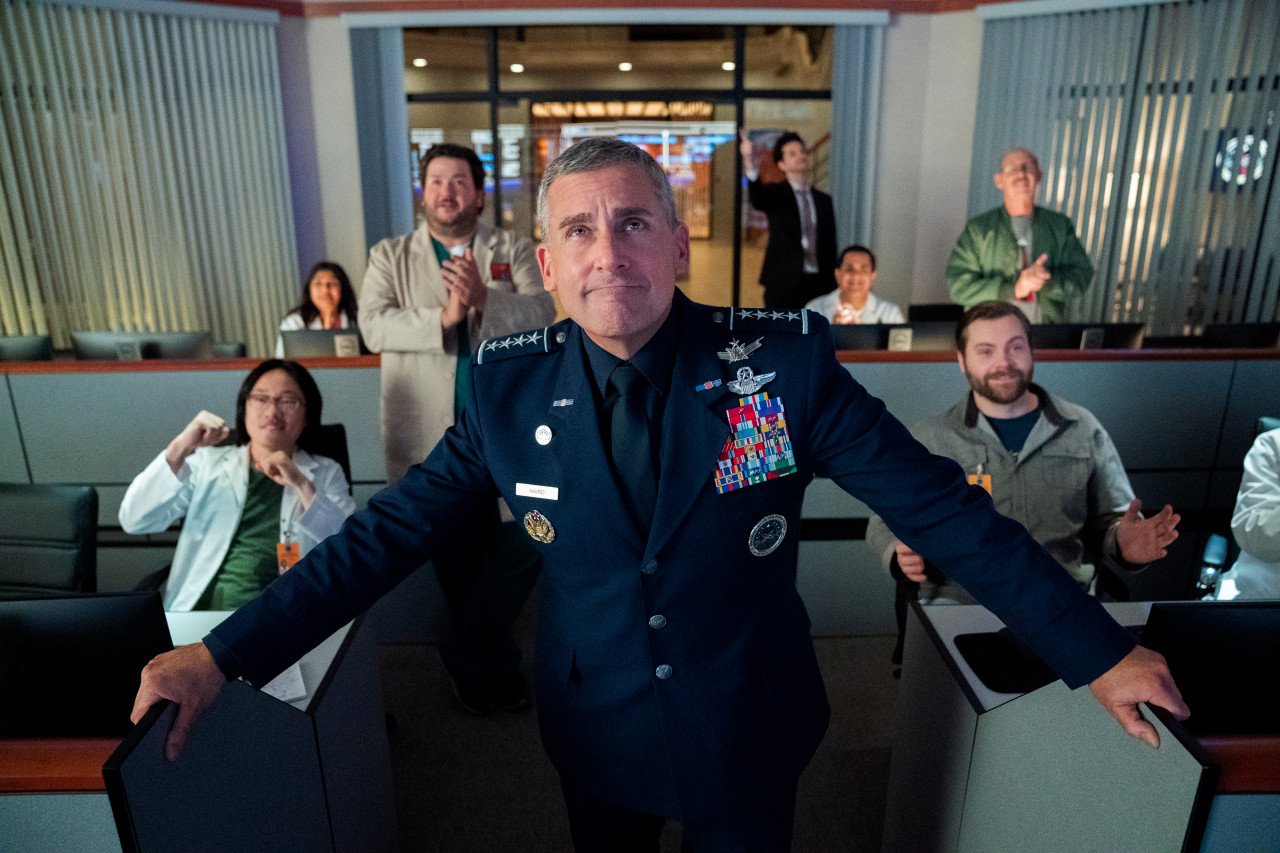 Space Force has already been labelled the next-Office by many, based on the whole workplace comedy premise and returning talent. The comparison was inevitable, really; with Daniels behind the scenes, and Steve Carell leading the on-camera charge. This could have been a show about the meatpacking industry in 19th century New York and someone would have piped up with, "Oh man, it's just like The Office."
---
---
The official Space Force synopsis is as follows:
A decorated pilot with dreams of running the Air Force, four-star general Mark R. Naird (Steve Carell) is thrown for a loop when he finds himself tapped to lead the newly formed sixth branch of the US Armed Forces: Space Force. Skeptical but dedicated, Mark uproots his family and moves to a remote base in Colorado where he and a colorful team of scientists and "Spacemen" are tasked by the White House with getting American boots on the moon (again) in a hurry and achieving total space dominance.

In addition to Carell, this full-scale operation will be staffed by an entire cavalcade of comedic talent – John Malkovich, Diana Silvers, Tawny Newsome, Ben Schwartz, Lisa Kudrow, Jimmy O. Yang, and plenty more.
Space Force will be available to stream on May 29th via Netflix.