Just days after officially renewing Squid Game for season 2, Netflix has announced it's also dropping "the biggest reality competition series ever" with Squid Game: The Challenge.
Dangling reality television history's largest lump sum cash prize in front of reality television history's largest cast, countless audience members will soon be entertained by 456 eager players, all vying for $4.56 million in a high-stakes game of strategy, alliances, and character.
RELATED: Amazon's James Bond Reality TV Series Is Looking For Contestants
---
---
"Squid Game took the world by storm with Director Hwang Dong-hyuk's captivating story and iconic imagery," said Brandon Riegg, Netflix Vice President of Unscripted & Documentary Series.
"We're grateful for his support as we turn the fictional world into reality in this massive competition and social experiment."
"Fans of the drama series are in for a fascinating and unpredictable journey as our 456 real-world contestants navigate the biggest competition series ever, full of tension and twists, with the biggest ever cash prize at the end."
The 10-episode affair will be co-produced between Studio Lambert (The Circle) and The Garden (24 Hours in A&E), part of ITV Studios — to be filmed on location over in the UK. Stephen Lambert, Tim Harcourt, and Toni Ireland from Studio Lambert alongside John Hay, Nicola Hill, and Nicola Brown from The Garden will serve as executive producers.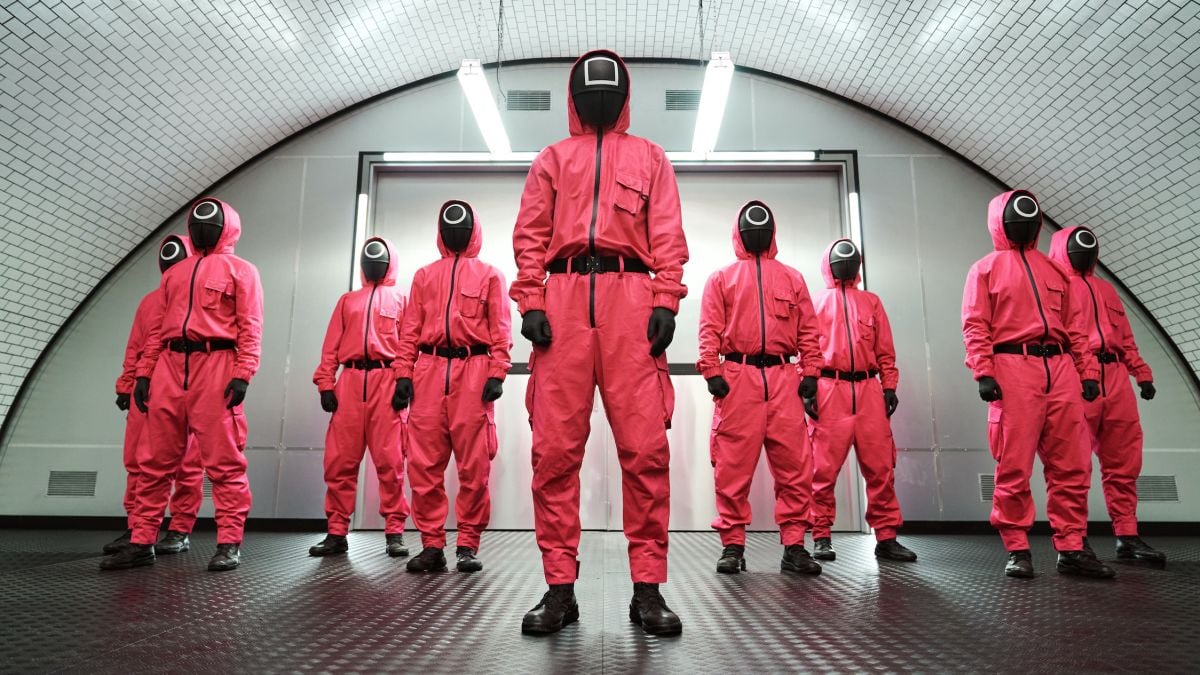 RELATED: How 'Squid Game's Major Deaths Were Foreshadowed From The Very Beginning
Around the time Netflix's sleeper hit of a dystopian drama initially took the world by storm last year, the United Arab Emirates' Korean Culture Centre actually hosted its own real-life version of Squid Game. Because where else?
Games accommodated a total of 15 contestants, ranging from Red Light / Green Light, Dalgona Candy Challenge, the Marbles Game, to the Ddakji Game. Fortunately for the selected participants, the possibility of being murdered by a faceless guard in red overalls was non-existent. Nor was there any life-changing prize money. Which really goes to show that sometimes in life, you have to take the good with the bad. But anyway…
---
---
Think you have a solid chance of winning that hefty $4.56 million cash prize being promised by Netflix's Squid Game: The Challenge competition series? Hit the link below.