I'm a simple man. I see Josh Brolin… it gets my attention. I get the slightest whiff of country livin' and/or slow-burn drama… right there in the front row. I see Josh Brolin in a slow-burn drama series about country livin' with a touch of the supernatural. I. Lose. My. Fucking. Mind. And I suspect I'm not alone on this front, which is precisely why we're flagging Amazon Prime Video's thrilling western – Outer Range – for your viewing consideration (side note: now this is how you cut a goddamn trailer).
From the outset, this appears to be another run-of-the-mill crime story set against the backdrop of an anonymous small town, tucked away in one of America's forgotten corners. Missing person. Trail of dead bodies. Brooding father figure in search of answers. Yadda yadda yadda. Audiences are given the same impression within the opening seconds of the Outer Range trailer, wherein grizzled cowboy-patriarch a la Kevin Costner, Royal Abbott (portrayed by Josh Brolin), leads his family dinner in a tremendously tense prayer.
It's only as Royal's prayer – and the trailer itself – progresses do we realise something sinister is at play here. Something disturbingly supernatural. The man isn't thanking God for this bountiful feast. He's pissed that his God could ever allow something as heinous as his daughter-in-law's mysterious disappearance, along with all the chaos surrounding it, to transpire in the kingdom we call Earth. And he wants answers.

RELATED: 'Deep Water' Starring Ana De Armas & Ben Affleck Looks Dangerously Good
---
---
Here's a more official breakdown of what we can expect from Outer Range (courtesy of Amazon Prime Video):
Outer Range centres on Royal Abbott, a rancher fighting for his land and family, who discovers an unfathomable mystery at the edge of Wyoming's wilderness. A thrilling fable with hints of wry humour and supernatural mystery, Outer Range examines how we grapple with the unknown.  


At the onset of the series, the Abbotts are coping with the disappearance of daughter-in-law Rebecca. They are pushed further to the brink when the Tillersons - the gaudy owners of the neighbouring profit-driven ranch - make a play for their land. An untimely death in the community sets off a chain of tension-filled events, and seemingly small-town, soil-bound troubles come to a head with the arrival of a mysterious black void in the Abbotts' west pasture.  


Wild revelations unfold as Royal fights to protect his family; through his eyes, we begin to see how time contains secrets held in the past and unsettling mysteries foreshadowed.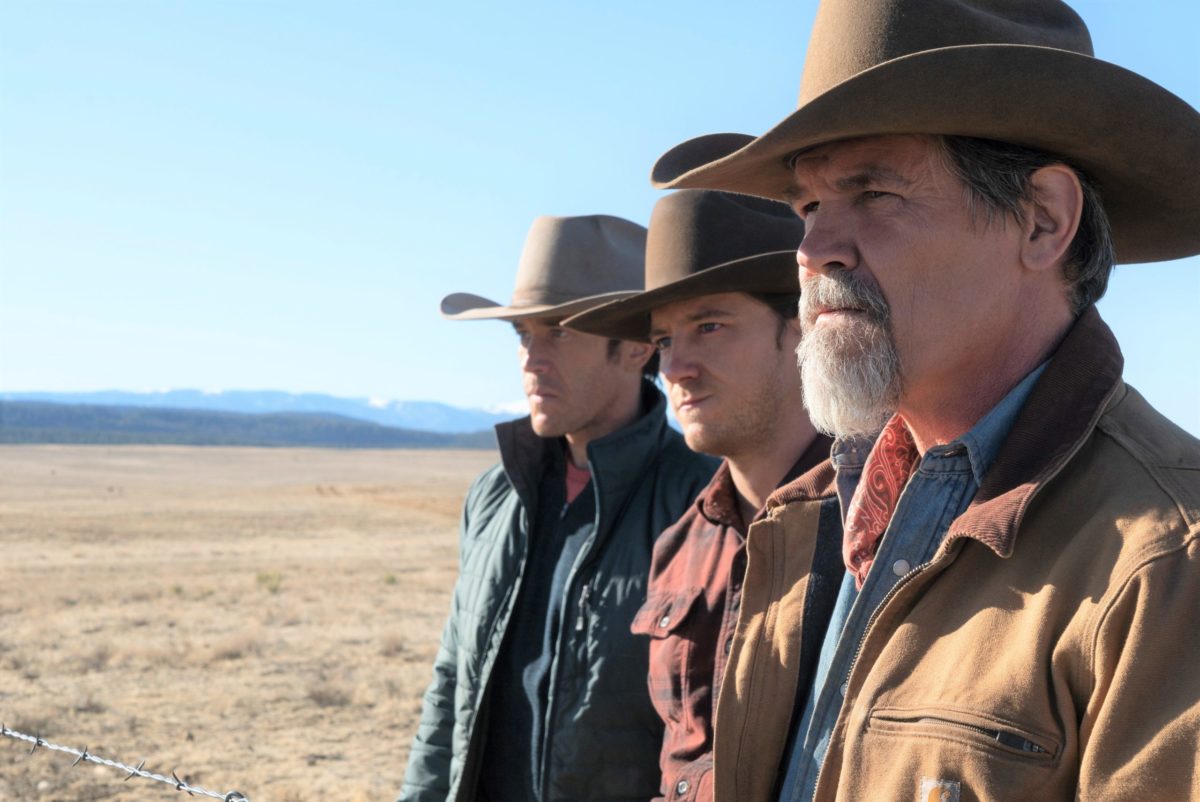 Josh Brolin is joined by Lili Taylor as Cecilia Abbott, Noah Reid as Billy Tillerson, Tamara Podemski as Deputy Sheriff Joy, Tom Pelphrey as Perry Abbott, Imogen Poots as Autumn, Lewis Pullman as Rhett Abbott, Shaun Sipos as Luke Tillerson, Isabel Arraiza as Maria Olivares, and Olive Abercrombie as Amy Abbott. The series has been written and created by playwright Brian Watkins, while Brolin himself will executive produce alongside Brad Pitt's Plan B Entertainment and Amazon Studios.
Outer Range has locked in April 15th of 2022 for its release date, at which point all eight episodes of the first season will be available to stream – check out the masterfully-crafted trailer above.