UPDATE [4/03/22]: The good news? Netflix has finally announced a release date for Peaky Blinders season 6 / series 6 (for markets outside of the UK like the US and Australia). The bad news? We'll have to wait until June 10th of 2022 for the final instalment – months after the finale airs on BBC One and BBC iPlayer. Hang in there.

UPDATE [4/03/22]: While Peaky Blinders season 6 / series 6 has officially kicked off over in the UK via BBC One and BBC iPlayer, Netflix Australia has yet to confirm when it'll be available to stream. Stay tuned!

UPDATE [16/02/22]: During his interview with The Sunday Times, series director Anthony Byrne revealed the Peaky Blinders season 6 / series 6 release date will fall on February 27th of 2022. The final instalment's premiere on BBC One and BBC iPlayer was later confirmed by the network itself (see below). Netflix, on the other hand, has yet to announce when it'll be available to stream for international audiences.
Original Article – 'Peaky Blinders' Season 6 Is Arriving Sooner Than You Think

The question of when BBC's universally-acclaimed crime drama Peaky Blinders would return has been on virtually every television-watching individual's lips since its sixth and final season was initially announced. And with the news Peaky Blinders season 6 / series 6 has completed filming, we have (slightly) more of an idea when its long-awaited release date will be.

Granted, the calendar still hasn't been explicitly marked by BBC, Netflix, or otherwise just yet. But the official Peaky Blinders Twitter account uploaded a painfully brief teaser clip earlier this week captioned: "#PeakyBlinders series 6. Early 2022 on @BBCOne and @BBCiPlayer." Series director Anthony Byrne then followed up with a repost of said first look teaser clip on his personal Instagram with a very promising update:
---
---
"We're coming for you sooner than you think."
Previously, it was rumoured the Peaky Blinders season 6 / series 6 release date was destined to land somewhere in Spring of 2022 (US) – meaning anytime between March to May next year. "Sooner than you think", however, implies it could now be between January to February. In other words, we're just a few short weeks away from witnessing the epic and "emotional" finale.
"Very big themes and big emotions," series lead Cillian Murphy – AKA Tommy Shelby himself – told Men's Health.
"It feels like a climax of something. There is so much good in [Thomas Shelby], but then there's also this conflict and this violence and this trauma."
RELATED: 'Peaky Blinders' Movie Scheduled To Begin Filming In 2023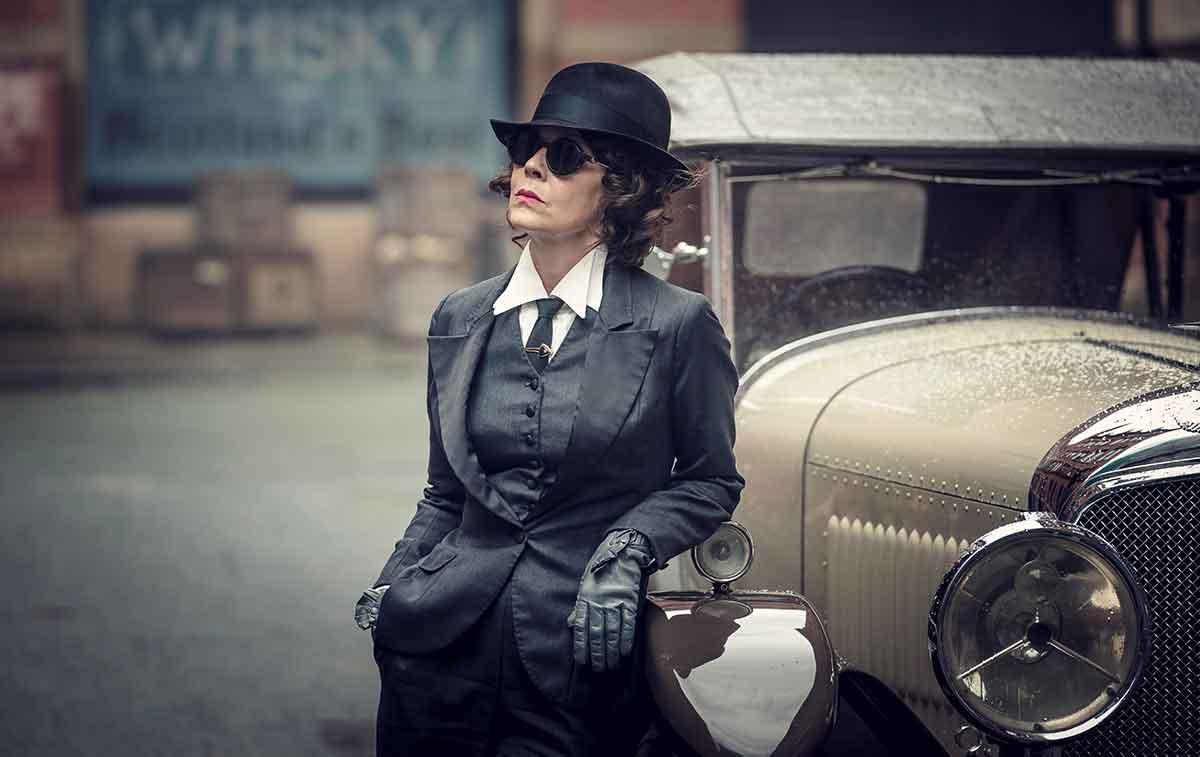 "It'll be very strange. I think probably when I stop, like a few months in, I'll have to process the fact that I may not play him again. I'll have to deal with that. But right now, I'm just still in it."
Cillian Murphy later touched upon the passing of his Peaky Blinders co-star, Helen McCrory – who portrayed Polly Gray / Shelby, family matriarch – in the very same interview. Murphy had in fact been off set the day he, along with everyone else, learned McCrory lost her battle with cancer.
---
---
"We're all still deeply, deeply saddened… I'm deeply saddened and still trying to get over it. It's hard to think of the series without her. She was so much a part of that. And always my favourite storylines were the Poly/Tommy storylines."
"We will be back as soon as we can, I promise. Causing chaos and knocking heads as usual."
While the world won't be receiving Peaky Blinders season 7 / series 7 despite earlier coverage indicating otherwise, creator & head writer Steven Knight has promised the Shelby saga will "continue in another form." That's right… we're getting a Peaky Blinders movie.
RELATED: 'Peaky Blinders' Season 6 – Everything We Know So Far
"[I'm] going to write the feature which will be set in and shot in Birmingham," Steven Knight revealed last month at the BFI London Film Festival.

"And that will probably be the sort of the end of the road for Peaky Blinders as we know it. It's a fully formed idea and it has a beginning, middle, and end. And I think it's going to be a fitting conclusion to the story told so far."
According to Variety, Steven Knight is also considering the possibility of expanding the Peaky Blinders universe with "shows related" to the main story – avoiding the term "spin-offs," which he isn't particularly fond of. Though should such a project be given the green light, Knight has already stated he wouldn't necessarily be supervising them; rather he'd "pass on the baton" to another creative with a vision.
Watch BBC's first official trailer for Peaky Blinders season 6 / series six below – and keep an eye out for Netflix's confirmation of its official release date here in Australia.