Co-creator of the ravenously beloved Adult Swim series Rick and Morty, Justin Roiland, is releasing yet another hilariously grim animated show. Entitled Solar Opposites, this time around, he'll take on the existential and comedically rich subject matter of an alien family settling into Earth – and one run through the trailer is all you'll need to be completely sold on it.
Set to stream on Hulu, at a first glance, Solar Opposites appears as though it retains both the visual and tonal DNA of Rick and Morty. Meaning this won't be such a stretch for existing fans to come on board.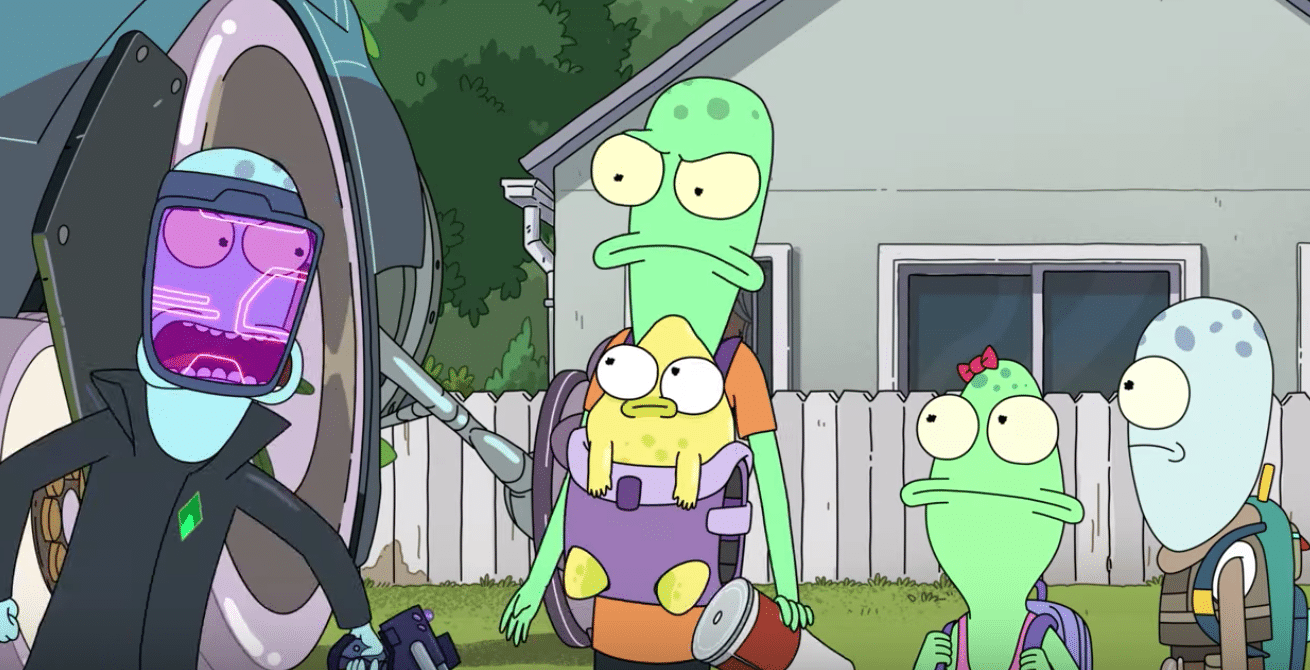 As for the premise itself, it's a Justin Roiland concept through and through. A family of aliens take refuge in middle America, not realising it was "infested by humans". There's an ongoing debate among them regarding whether it's "awful or awesome".
---
---
Roiland will once again assume the lead to captain this ship and serving as a key voice talent, joined by some experienced names in the laugh factor game. Comedians Thomas Middleditch – who you may be familiar with in HBO's Silicon Valley – and Mary Mack, as well as The Goldbergs' Sean Giambrone will make up the main cast.
Solar Opposites will be available to stream all at once – that's a total of eight episodes – via Hulu on May 8th. And fun fact, Hulu has already ordered a second season. In other words – get hyped. Though it has yet to be announced where Aussie will be able to access it, given our geo-locked access to certain online services.
Watch the full trailer below.