While publications across the globe have been scrambling to report on what little there is to know (or care) about Australian-born media mogul Rupert Murdoch and his rumoured divorce from wife #4 Jerry Hall, here at BH, we've been focused on another mildly intriguing reveal about the 91-year-old billionaire — this one relating to HBO's smash hit satirical dramedy Succession starring Brian Cox and Jeremy Strong.
For context, although creator Jesse Armstrong and Cox himself have previously stated otherwise, Succession has perenially drawn comparisons between itself and the real-life Murdoch dynasty. The story follows the obscenely wealthy and incredibly dysfunctional Roy family who own the media conglomerate Waystar RoyCo. Headed by aging patriarch Logan Roy (Brian Cox), the Rupert Murdoch-equivalent also has four children:
removed dilettante of eldest son Connor (Alan Ruck) who mirrors Prudence
deeply ambitious Kendall (Jeremy Strong) who mirrors Lachlan
irreverent and rogue operator Roman (Kiera Culkin) who mirrors James
politically savvy Shiv (Sarah Snook) who mirrors Elisabeth.
RELATED: To Nobody's Surprise, HBO Has Renewed 'Succession' For Season 4
---
---
Throughout the series, each of Logan's maladjusted spawn vies for prominence within Waystar RoyCo, hoping to become top dog once daddy dearest finally bites the dust, and claim the throne all for themselves. Think a modern adaptation of Shakespeare's King Lear.
In a recent article published by The Sydney Morning Herald, we received confirmation that the Murdoch dynasty not only consumes the binge fodder like the rest of us, they're fully leaning into the comparison with their own tongue-in-cheek reference to the acclaimed HBO property.
"The birthday bash for about 150 including entertainer Barry Humphries watched a lengthy video tribute [to Rupert Murdoch], put together by Elisabeth Murdoch, which starred eldest son Lachlan, Boris Johnson, and former Australian prime ministers John Howard and Tony Abbott," writes Stephen Brook.
"It was said to include the theme tune to Succession — a thinly disguised drama about a dysfunctional media dynasty. But James was absent from the party and the video."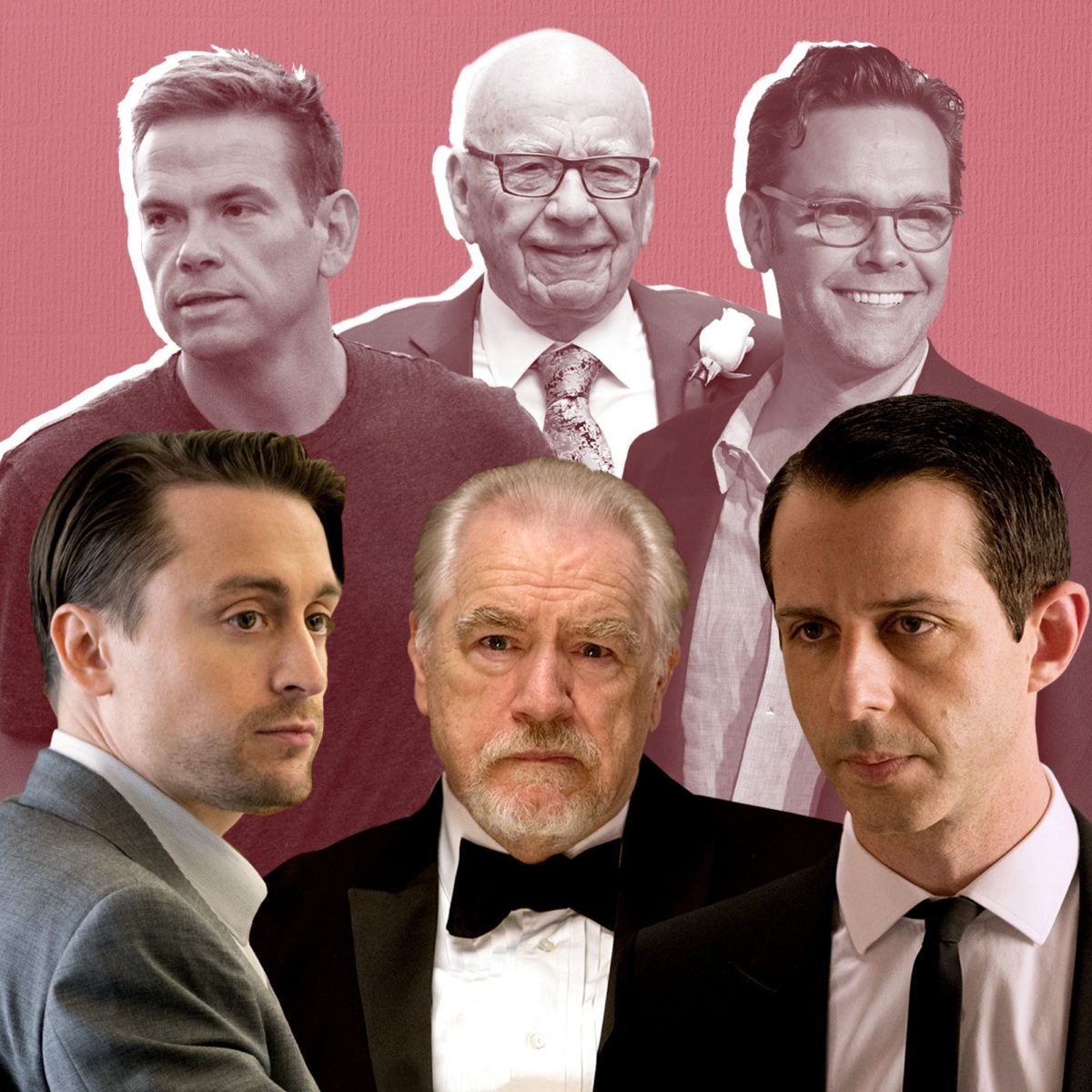 This wouldn't exactly be the first indication of the Murdoch family being aware of HBO's Succession, either. Brian Cox previously revealed a man had once approached him to pay the show a compliment.
"He said, 'We're finding it surprisingly interesting. My wife has a few difficulties with it, but on the whole, it's good.' I said, 'Why does your wife have difficulties?' And he said, 'Oh well, I'm married to Elisabeth Murdoch!'"
After offering his apologies, Keith Tyson – who officially married Elisabeth back in 2017 – assured Cox it was fine, before politely requesting: "Can you go a little easier on your daughter next season?" In reference to Elisabeth's fictional counterpart Shiv Roy, of course.
---
---
James Murdoch, on the other hand, isn't much of a fan. When prompted about the matter in an interview with The New Yorker a few years prior, he bluntly replied: "I don't watch Succession. Not even a peek. Why would I?" Classic Roman energy.
"They say it's not based on us, but there are certain bits that I feel have been plucked from my childhood memories," Charlotte Freud, granddaughter of Rupert and daughter of Elisabeth, told Tatler.
"Everyone thought I was shit because of my family. It sucked, but it happened."
RELATED: The Team Behind 'Succession' Serves Up Another Biting Dark Comedy
Still, despite what anyone thinks – Murdoch family member or otherwise – officially speaking, Succession isn't based on old man Rupert or the rest of his monied clan.
"Rupert Murdoch has fuck all to do with it, and you can quote me," Brian Cox said during the most recent Golden Globes.
"I didn't channel anybody really. It's a great role and a great subject. And it's about the nature of how greed and acquisitiveness desensitizes people."
"This is a fictional family," Jesse Armstrong explained during a Variety interview.
---
---
"There are loads of succession stories to draw on. We wanted to draw on all the good, rich stories there are about succession and about media and high politics."
Speaking elsewhere to The New York Times, Armstrong added: "The amazing thing about this stuff is that it's everywhere. Sumner Redstone's family. The Mercers. The Murdochs. Conrad Black. Sometimes people have said, 'It's really about these people, isn't it? It's based on them.' And: no. We read widely and we do take elements of stuff."
"Hopefully, if you're writing in the right area, you end up hitting reality."