Just a few months prior, long before there was any coverage about the upcoming finale, Millie Bobby Brown joked about the ensemble cast of Stranger Things season 4 being "way too big."
"Last night, we couldn't even take one group picture because there were like 50 of us. I was like, 'You need to start killing people off,'" said Millie Bobby Brown.
"We need to have the mindset of Game of Thrones. Kill me off! They tried killing David [Harbour] off and they brought him back! It's ridiculous…The Duffer Brothers are sensitive Sallies who don't want to kill anybody off."
---
---
RELATED: 'Stranger Things' Season 4 Cost An Eye-Watering $41.5 Million Per Episode
In light of what fellow cast member Joseph Quinn and The Duffer Brothers themselves have recently hinted about the Stranger Things season 4 finale, the young actress behind Eleven may have been granted her wish.
Towards the end of Volume I, there were moments in which it seemed like the book was being closed on David Harbour's Hawkins Police Chief Jim Hopper and Joe Keery's Steve Harrington. By divine writing intervention, however, both fan favourites were spared for another day thanks to timely saves by their respective allies. Volume II, on the other hand, promises to be a little less… forgiving.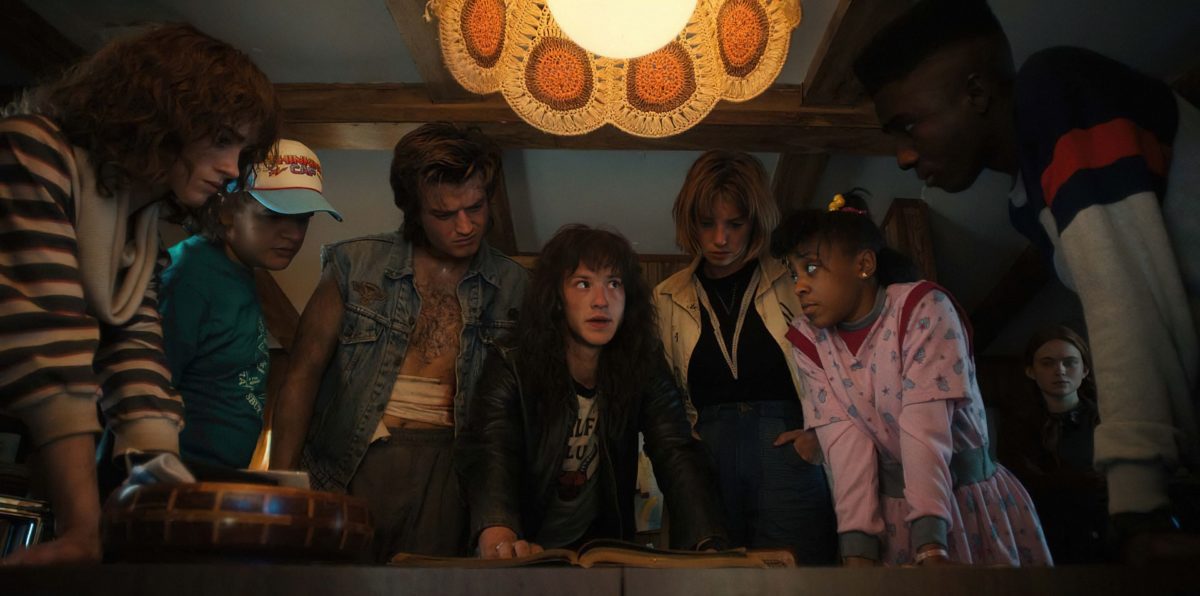 "The thing is, they've got my family tied up somewhere and if I spoil anything, I'll never see them again," quipped Joseph Quinn, who portrays Hellfire Club Dungeon Master and misunderstood misfit Eddie Munson.
"No… I can say there's a guitar scene and that the scale and ambition are astonishing. All the seeds that have been planted bear fruit and it's just carnage. You know the finale is two-and-a-half hours, right? Ending with this monster, feature-length episode is so bold."
RELATED: The Best Shows On Netflix Australia Right Now [June 2022 Update]
Quinn later noted how he'd be "furious if they don't bring me back" and would "love to return if they'll have me," meaning Eddie the Banished (probably) survives.
---
---
"I don't really want to say, but I would be concerned about the characters going into Volume 2, for sure," Ross Duffer told Variety.
"I hope that that is sort of the sense, because it is a darker season and the kids are no longer kids. And there's sort of an ominous feeling that things might not go well. Now, whether they do or not, you'll have to watch."
Between you and me, my money's on either Steve or Natalia Dyer's Nancy Wheeler or even both parties biting the dust.
Stranger Things season 4 (Volume II), brutal finale and all, is scheduled to hit Netflix on July 1st – check out the trailer below.