In a landscape flooded with fantastical dramas that cost over $40 million per episode, an endless procession of cinematic universe expansions, and manufactured reality formats that highlight humanity's most deplorable, we've forgotten about making time for the grounded, character-driven stories. Stories that are simply about people coming together and making the best out of a bad situation like FX's latest homerun: The Bear.
Food-related media often paints over the realm it inhabits with a single brush stroke, simultaneously highlighting the artistry, beauty, and glamour while conveniently leaving out the harsh reality. Either that or delving into two-dimensional cliches with the tired misunderstood-artist-masquerading-as-a-chef trope, cringeworthy egos, and equally cringeworthy soap opera theatrics a la Burnt starring Bradley Cooper and Sienna Miller (full disclosure… this one's a major guilty pleasure of mine).
Ask anyone who's ever worked a single day in the hospitality industry what the day-to-day is really like. Speaking from experience, that shit is positively mundane. It's long hours, razor-thin margins, razor-thin paycheques, routine exhaustion, and more often than not, an abundance of emotional violence. Customers see a kitchen. The initiated see the trenches.
---
---
RELATED: A Comprehensive List Of Anthony Bourdain's Favourite Restaurants Around The World
Paying homage to the no-holds-bar brand of authenticity that projected the late great Anthony Bourdain into global stardom when he published Kitchen Confidential – as well as the very same brand of authenticity present in everything else that came subsequently after from The Layover to Parts Unknown – FX's The Bear has achieved something magical in balancing the intriguing with the genuine.
As Bourdain himself once alluded to in the early chapters of Kitchen Confidential, the most fascinating aspect about working in a kitchen isn't really what's plated or even Michelin stars. It's the band of pirates stationed behind the pass, slaving over a hot stove for 18 hours, wielding Japanese knives sharper than the most lethal samurai's katana (as well as a rich vocabulary of slurs at the ready). And that's precisely where The Bear shines.
Created by Christopher Storer, the series follows Shameless alum Jeremy Allen White as Carmen "Carmy" Berzatto – a celebrated chef from the world of fine dining who returns to his native Chicago after the suicide of his older brother Mikey (Jon Bernthal). Carmy comes from quite an impressive pedigree of restaurants. We're told he's worked at the likes of Noma, Eleven Madison Park, and The French Laundry. But with Mikey gone, he's now left to deal with the aftermath, which just so happens to include taking over their humble family sandwich shop, The Original Beef of Chicagoland. Easier said than done.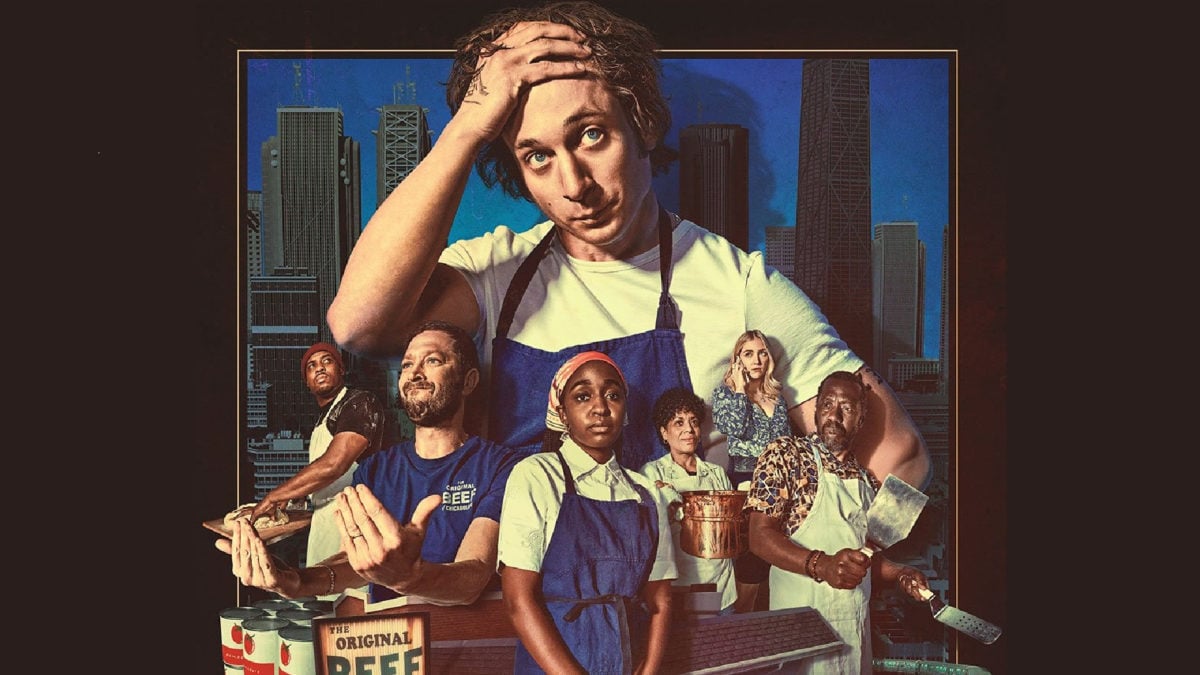 Carmy's brigade de cuisine includes his deceased brother's brash yet lovable best friend slash non-biological "cousin" Richie (Ebon Moss-Bachrach), the acid-tongued de facto maternal figure Tina (Liza Colon-Zayas), aspiring patisserie with dreams of something more Marcus (Lionel Boyce), obligatory wild card Ebraheim (Edwin Lee Gibson), and as our protagonist's very first hire, idealistic newbie Sydney (Ayo Edebiri) — who also comes fresh off the production line of your traditional culinary institutions. Real-life chef Matty Matheson of Viceland fame also hangs around, portraying jack-of-all-trades handyman Neil Fak.
With the exception of Edebiri's Sydney, right off the bat, everyone is resistant to the efficiency-oriented structure Carmy attempts to introduce. Throughout the pilot episode, there's plenty of talk about the sacred, time-honoured "system" and how nobody should ever mess with it. Establishing a conventional kitchen hierarchy goes about as well as you'd expect. And while the civil war within The Original Beef rages on, there's the matter of a $300,000 debt to settle incurred during Mikey's chaotic reign. An obstacle that feels insurmountable for a dingy, C-grade joint barely making ends meet as it is.
Between the virtually endless back and forth between White's Carmy and the old guard, The Bear is balanced with an earnest examination of the human element. Beyond the surface-level ideas of grief, loss, and anxiety.
---
---
In the third episode, the talented Mr Berzatto audits an Alcoholics Anonymous meeting in an attempt to better understand Mikey's struggles with addiction, which is heavily implied to have played a major factor in his tragic fate. What we assumed was a self-contained subplot, however, soon spills outward and reveals a larger issue at hand.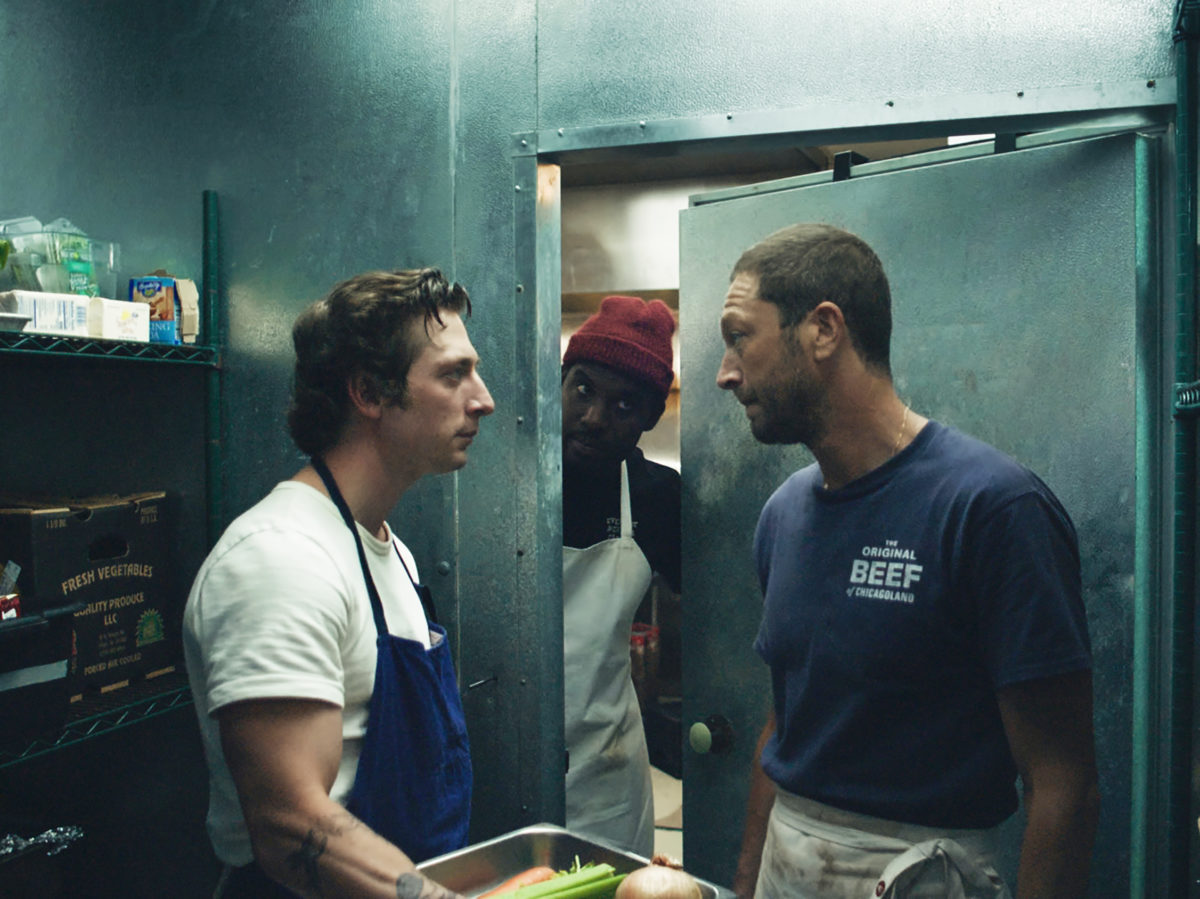 RELATED: If You Liked 'John Wick' & 'Taken', You'll Love This Series About A Retired CIA Agent
Initially, it's framed as your run-of-the-mill hospitality fatigue. Like many who have inspired Carmen "Carmy" Berzatto, Jeremy Allen White's character devotes a good majority of his life to the restaurant. He doesn't have any other hobbies. Zero romantic prospects. Not even so much as a friend outside of his employees and sister Natalie "Sugar" Berzatto (Abby Elliot).
He wakes up early. Clocks in. Clocks out. Prepares for the worst. Recklessly scoffs down some peanut butter and jelly toast with a side of Dorritos over the sink. Falls asleep with his eyes open at the stove and sets whatever frozen dinners he's preparing on fire (if he can muster up the energy). That's when we realise Mikey mightn't be an isolated incident. There's something eating away at Carmy.
The level of delicately-handled introspection is comparable to The Bear's FX stablemate Atlanta and HBO's Barry, and ranks among some of the finest writing in television right now. Writing worth your time.
How To Watch 'The Bear' In Australia
Given it's currently streaming on Hulu over in the US, The Bear will officially land at Disney+ on August 31st.
Anyone out there simply who cannot wait (like yours truly), however, should look into a VPN.