With no intentions to contest the charges, Yunice Abbas – one of twelve thieves who robbed Kim Kardashian at gunpoint during her stay at Paris in 2017; and one of five individuals dubbed the "grandpa robbers" by press – has written a tell-all book about the prolific heist, which resulted in a haul valued at approximately $14 million.
Bluntly titled J'ai Séquestré Kim Kardashian (translation: I Kidnapped Kim Kardashian), this newly-published release offers some fascinating details that were never made public knowledge until now. Like how Kardashian's stolen phone received a call from Tracy Chapman of 'Fast Car' fame.
"At the moment that I heard a police car, the sound of the phone made me jump. To my incredulous eyes, [Chapman's] name appeared on the phone's screen. It's not possible. I must be hallucinating."

---

---
The 67-year-old suspect has described himself as a "part-time crook" who had reportedly been staying out of trouble for almost a decade. Previous to that, he had spent a total of 21 years in jail. So what instigated a return to the criminal fold? As generally the case, Abbas found himself in need of money.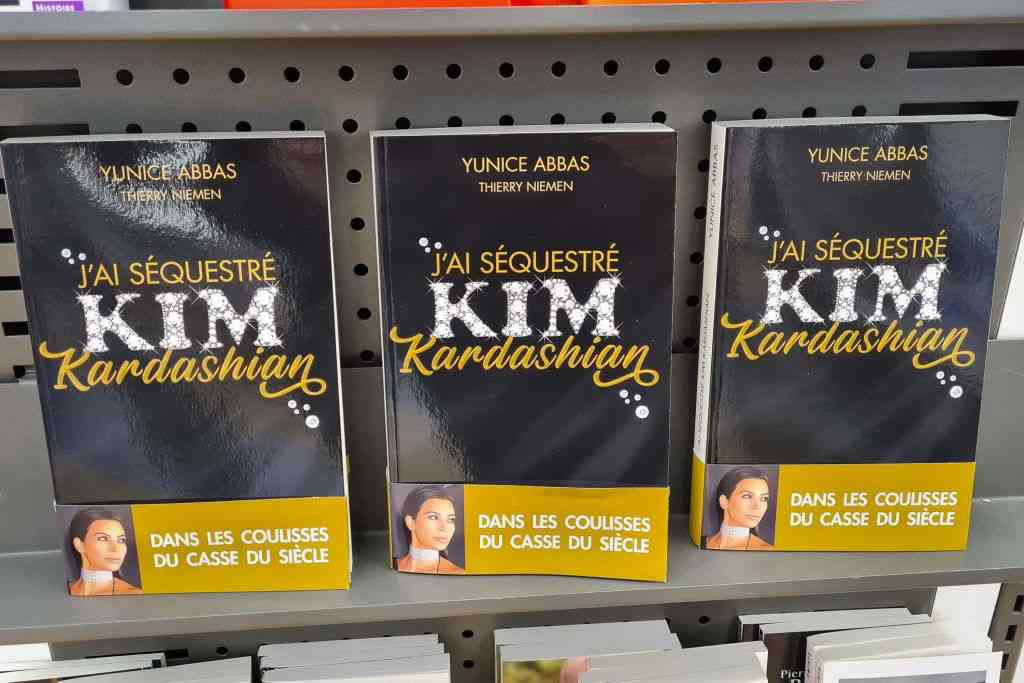 RELATED: Thieves Hit Formula 1 Heiress In A US$67 Million Jewellery Heist
"My mate, who put me on the job, had simply told me the victim was the wife of a famous rapper," Abbas explained in an interview.
"I didn't want to know more at that stage… I regret what I did and not because I was caught. For victims, it's always violent even if we thought we were being gentle."
"I was under no illusions. I understood we'd be caught. There was too much pressure, we weren't prepared enough. We didn't know it would make this much noise."
"It went fast, maybe five, six, seven minutes, from entry to exit, because everything went smoothly. Nobody interfered, the victim handed over the jewels without resistance."
Yunice Abbas' money problems won't exactly be resolved as the book hits shelves around the world. The French court has already ruled none of the profits nor royalties will reach his bank account. But who knows… maybe Netflix will pay him a few bucks for the rights to his life story.
---
---
Archipel – the book publishers behind I Kidnapped Kim Kardashian – has not issued an official statement at this time. To this day, with the exception of a diamond-encrusted cross Abbas himself dropped while fleeing the scene by bike, none of the stolen pieces have ever been recovered by police.