There's been considerable hype surrounding Yellowstone creator Taylor Sheridan's latest project starring the legendary Sylvester Stallone – one of seven currently on the boilerplate, if you can believe that – and now, Paramount has made our week a little more interesting by dropping the very first Tulsa King trailer.
On the off-chance that opening paragraph alone didn't get your freak juices flowing, it's worth noting Sheridan has co-created the upcoming series with Terence Winter — writer and executive producer for classic HBO mob drama The Sopranos, creator of the premium cable network's other hit mob drama Boardwalk Empire. Somewhere along the way, the talented Mr Winter also found time to adapt Jordan Belfort's ludicrous life story into a screenplay for Martin Scorsese's The Wolf of Wall Street.
RELATED: Everything We Know About Taylor Sheridan's 'Tulsa King' Starring Sylvester Stallone
---
---
According to Deadline, here's the Tulsa King synopsis:
Tulsa King follows New York mafia capo Dwight "The General" Manfredi (portrayed by Sylvester Stallone) who - as he's being released from prison after 25 years - is unceremoniously exiled by his boss to set up shop in Tulsa, Oklahoma and start his new life. Realizing that his mob family might not have his best interests in mind, Dwight slowly builds a new crew from a group of unlikely characters - one that prioritizes loyalty - to help him establish a new criminal empire in a place that to him might as well be another planet.
"I married this life," Stallone's Dwight Manfredi can be heard saying in the Tulsa King trailer.
"And now after keeping my mouth shut, I'm going to see if it marries me back."
In addition to Sly, Tulsa King stars Domenick Lombardozzi as Charles 'Chickie' Invernizzi, Max Casella as Armand Truisi, Vincent Piazza as Vince Antonacci, Dashiell Connery as Clint, Jeff Panzarella as Carmine, Chris Caldovino as Goodie Carangi, Jay Will as Tyson, Parker Cassady as Cowboy, Blakelyn Giles as Cooper "Military," and more.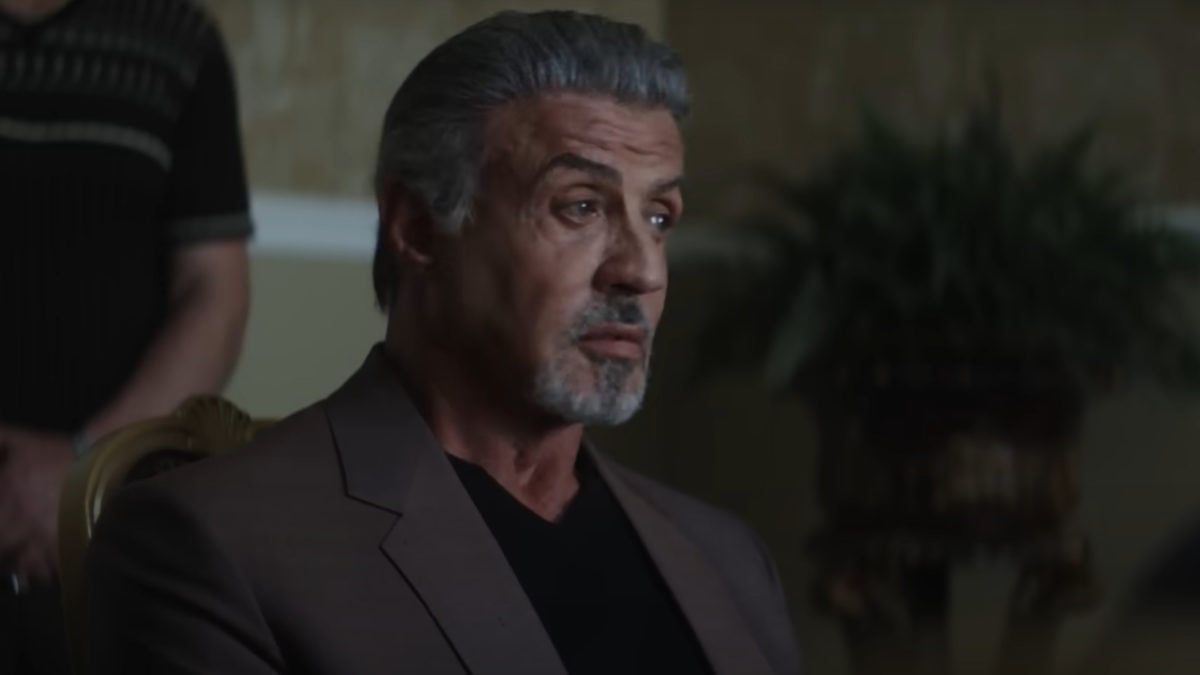 RELATED: The Final Insult That Convinced Taylor Sheridan To Write 'Yellowstone', 'Sicario', & More
Last month, Paramount finally locked in the Tulsa King release date: November 13th, 2022 – right behind Yellowstone season 5 (November 20th, 2022). In line with the deal Taylor Sheridan inked a little while back, the upcoming series is also destined for Paramount+. Bonus: we're receiving two episodes straight off the bat. How good.
---
---
Check out the first Tulsa King trailer above.