Paramount has revealed that Yellowstone was the most successful television franchise of last year across physical and digital transactional media; generating over $100 million in sales, and racking up the highest volume of first-week Blu-ray purchases since the final instalment of HBO's Game of Thrones. Yes, apparently people still buy Blu-rays.
The numbers are rather unsurprising given the viewership records Montana's most dramatic rancher family broke last November. The neo-western phenomenon co-created by Taylor Sheridan and John Linson earned itself the biggest cable premiere since The Walking Dead back in 2017, averaging 10.4 million viewers per episode, according to The Wall Street Journal – and finishing strong with 15 million for the finale, as per Collider. And this is all before we account for any streaming data.
The ratings outlined above by Nielsen, however, aren't the only key indicators of Yellowstone's rising popularity. According to Parrot Analytics (via Business Insider), something known as "audience demand" for the series has been increasing season after season since debuting in 2018.
---
---
RELATED: 'Yellowstone' Creator Taylor Sheridan's New Mafia Series Stars Sylvester Stallone
The day after its premiered, demand for Yellowstone season 4 was:
24% higher than season 3
97% higher than season 2
283% higher than season 1
In fact, audience demand for season 4 was reportedly 34.6 times higher than the average show in the US (its highest yet). The only obstacle standing in its way of becoming the most in-demand US cable series is The Walking Dead (excluding premium cable networks, i.e. HBO, Showtime, STARZ).
In light of all this, it's even more unsurprising to learn the Yellowstone Cinematic Universe (YCU) will soon be expanding. Again. Aside from the XL-sized Yellowstone season 5 in development and the prequel Y: 1883 which premiered last year, Paramount+ has recently greenlit a spin-off entitled 6666 and another prequel dubbed Y: 1932.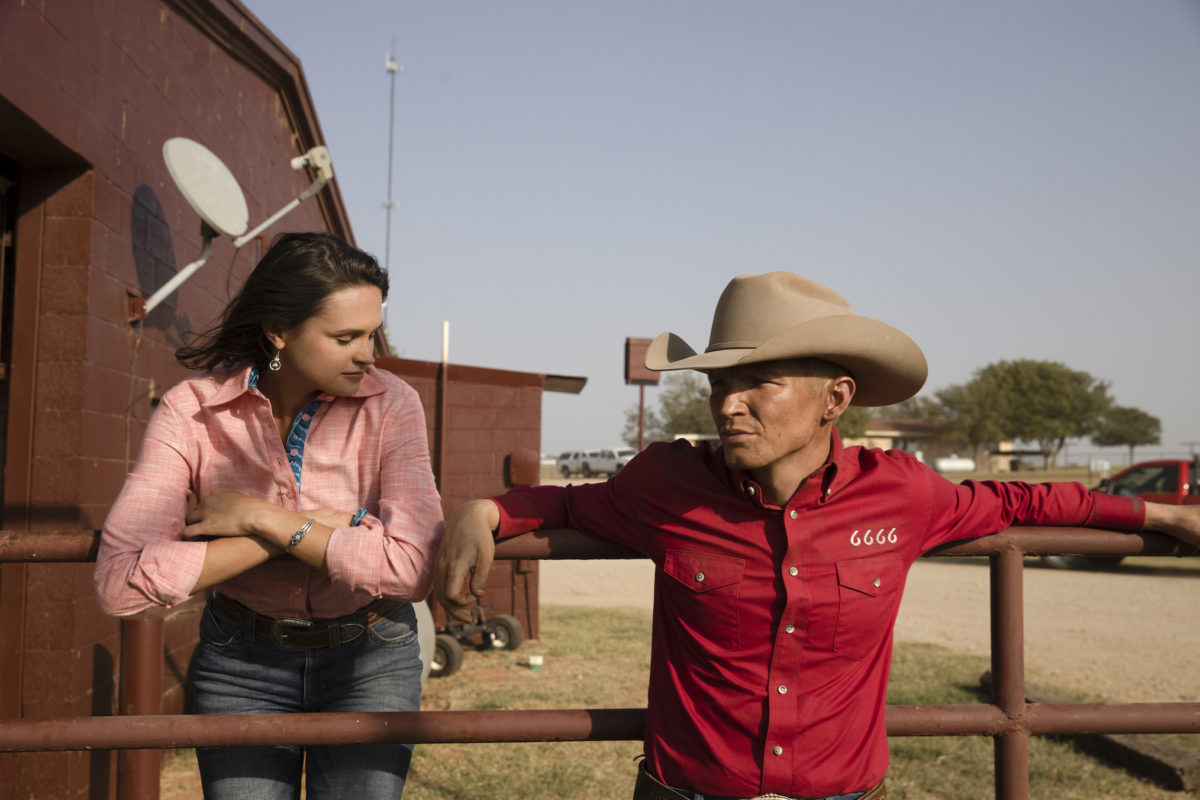 6666 was backdoored during the Jimmy Hurdstram (portrayed by Jefferson White) storyline featured in the latest season. The offshoot will obviously involve the legendary West Texas ranch which Walker (portrayed by Ryan Bingham) describes to White's Jimmy as home to the "best cowboys on Earth."
At the conclusion of Yellowstone season 4, John Dutton (portrayed by Kevin Costner) releases Jimmy from his debt of honour, freeing the latter to spend the rest of his days at the Four Sixes ranch as a fully-fledged cowboy with the old man's blessing – accompanied by his vet tech fiance Emily (portrayed by Kathryn Kelly) and leaving his former love interest Mia (portrayed by Eden Brolin) quite literally in the dust.
Y: 1932, on the other hand, will yet again take the Yellowstone franchise back in time. Just not as far back as the frontier drama Y:1883. This chapter of the Dutton family origin story is set in the midst of the United States' Western expansion, against the backdrop of both Prohibition and The Great Depression.
---
---
RELATED: Brace Yourselves, There's A Shitload More 'Yellowstone' Coming Our Way
"While most shows franchise near the end of their run, we seized the opportunity to franchise in real-time to foster success for both streaming and cable properties," President & CEO of ViacomCBS Media Networks Chris McCarthy says of Yellowstone.
"With the brilliant mind and gifted storytelling of Taylor Sheridan, we have created an entirely new world to explore with 1883 while expanding Yellowstone, and with 1932, we will open up a new chapter in this rapidly growing universe."
"The incredible storytelling and stellar performances behind 1883 have fueled phenomenal new records for Paramount+," adds Tanya Giles, Chief Programming Officer of ViacomCBS.
"Promoting the series through linear sampling on the Paramount Network during their latest record-breaking season of Yellowstone further enabled us to introduce Sheridan's loyal audience to this fantastic new series. We look forward to bringing fans even more of the Duttons' origin story."
Here's to another 100 years of Yellowstone, I suppose.