2020 is truly the year of the future with Kohler's Alexa-enabled Moxie showerhead speaker. Tuned by Harman Kardon, this waterproof addition will be sure to level up your morning shower game with audio clarity like never before.
Kohler's Moxie showerhead comes in a ring shape, allowing the speaker component to attach/detach through the use of magnets. Which saves us some of the trouble involved with a pesky DIY installation job likely to end in tears (as well as damage measured by dollars and cents).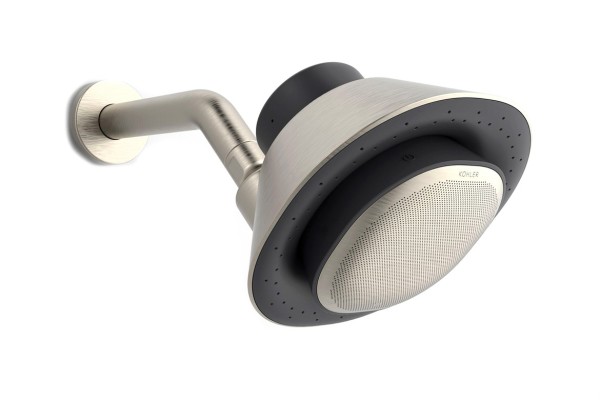 In terms of the speaker's actual function, Harman Kardon has ensured it emits a white noise cancelling frequency that cuts through the sound of running water. Like I said, audio clarity like never before. The showerhead speaker offers up to five hours of playback on a full charge.
And yes, it is, in fact, Alexa enabled. What this means is, although you may not currently undertake any online shopping while lathering up and scrubbing down, now have the option thanks to the presence of a virtual assistant. I'll leave it to your discretion. Each to their own…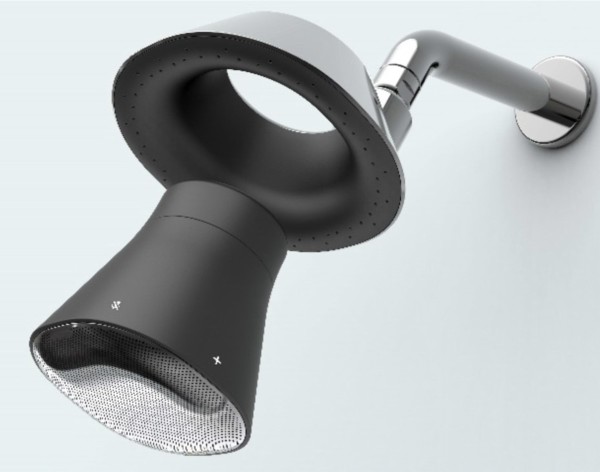 Kohler's Alexa-enabled Moxie showerhead speaker is not yet available for purchase, but will reportedly set you back US$229 for the full set and US$159 for the speaker alone. But you can sign up to be notified when it does officially go to launch here.
You may, however, purchase an older iteration of this nifty homeware tech without Alexa, the improved sound quality, and streamlined design at kohler.com.au. It might be worth waiting a little longer for the new and improved model, though.
RELATED: The Rocket Porta Via Is The World's First Truly Portable Espresso Machine