As many of you may have already heard, this past week, South Park co-creators Matt Stone and Trey Parker managed to close the richest talent deal in television for 2021. In exchange for six more seasons and 14 movies set within the same universe destined for the company's Paramount+ streaming service, ViacomCBS has agreed to pay the kings of animated satire a ransom of US$935 million (AU$1.27 billion) – which doesn't even include the cost of production. But the seeds of success were planted long ago, and in the age of streaming wars, the fruits of their labour will only taste sweeter with time.
In 2007, the lads from Colorado and their attorney, Kevin Morris, had the foresight to negotiate an extremely lucrative agreement which gave them a 50/50 split on all digital revenue in perpetuity; the other 50% to be retained by the Viacom-owned cable network, Comedy Central. While securing digital rights might seem like the obvious move in present-day, keep in mind this was well before the term "digital rights" even existed in the common vernacular.
"It's almost so ancient to think about someone in the room saying, 'If it's online, you can have that.' Can you imagine that? That really happened," Matt Stone tells Bloomberg.

RELATED: How Much Money Has Jerry Seinfeld Made From 'Seinfeld'?
---
---
What came next, however, entailed a little more of a risk (hence the "gamble" in the headline). Where many would have been eager to cash their chips in and look for the door, they decided to – as one anonymous source with firsthand knowledge of the South Park deal puts it – take out a mortgage instead of selling the house. Matt Stone and Trey Parker decided to offer the latest episodes of their show for free via the South Park Studios website. This way, they could:
Build brand equity.
Engage a younger audience.
And solve the burgeoning pre-streaming dilemma of piracy.
"We're proud of the fact that we said, 'Let's put the show online and build that audience. If we can own half that, let's just do that.'"
"Our fan base was the kind who would be on a computer and BitTorrent something. There was all this piracy. Our theory was people pirate it… let's put it online. We built an online audience that was complementary."
"Trey and I started in indie film. In some back recess of our minds, we think of ourselves as indie filmmakers. When we did our first couple of films, you pay people to come to the movie. You just want people to see it. If someone wants to see it, that only can be good for us."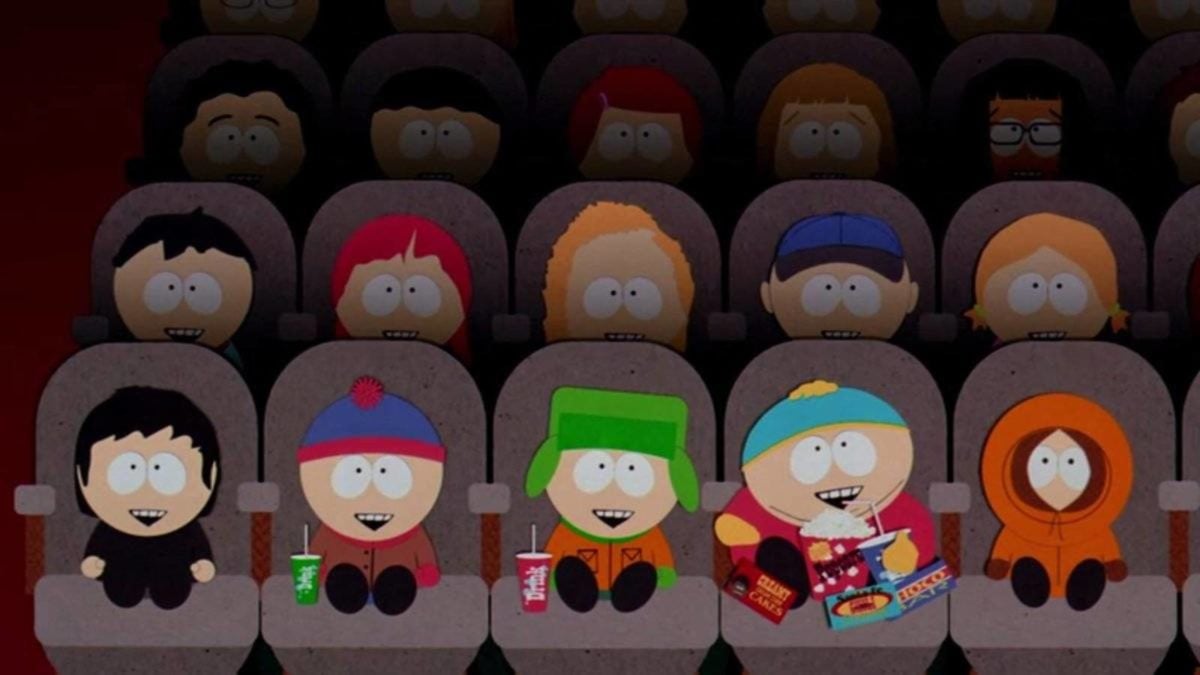 The move was practically unheard of but would yield considerable dividends before long. In 2019, HBO Max spent US$550 million / AU$745 million to secure its position as the exclusive streaming home of the South Park content library over in the US; Parker and Stone's cut was US$275 million / AU$373 million. When Comedy Central licensed South Park to Hulu in consecutive deals worth US$87.5 million / AU$119 million and US$110 million / AU$149 million, they were once again invited to wet their beaks. And earlier this year, Parker and Stone established a US$600 million /AU$814 million credit facility with HPS Investment Partners LLC, which appraised their entire catalogue at close to $1 billion.
RELATED: Matt Damon Reveals He Turned Down 10% Of The Profits From 'Avatar'
"That was one of the better things that happened in our financial life," says Stone.
---
---
"We took it to market and established its worth. That's rarely done right now. South Park pays the bills and then some. Trey and I have used that to pay for other stuff we want to do."
"Other stuff" having previously encompassed everything from their hit Broadway musical Book of Mormon, which has toured internationally and received equally tremendous reception, to a new show marrying deepfake technology with absurd concepts.
In the near future, Matt Stone and Trey Parker plan to invest their bountiful harvest into a whole range of other creative endeavours – including a documentary series, bringing Tegridy Weed into material reality, as well as the release of a 3D South Park video game (which also falls under the digital revenue agreement).
"We've always been serial entrepreneurs. Why wouldn't we use South Park money to invest in a Broadway show? Why not use the Broadway show money to invest in something else? Why not own the thing and license it?"
"We've been rich for a long time. We have nice houses and cars. Even this giant deal won't change my day-to-day. I'm not going to buy a new watch… [But] we are gunning for this restaurant that's just been abused in Colorado. It's Trey's dream to revamp Casa Bonita."
No doubt we'll be reporting on another blockbuster deal – renewal, offloading a creator's stake, or otherwise – once South Park season 29 has finished airing/streaming.