From one successful early-thirties Aussie to another, Afterpay's Nick Molnar has confirmed this morning his buy-now-pay-later service has tapped Formula 1 sensation and Aussie golden boy, Daniel Ricciardo, to become their new local ambassador.
Both Afterpay and Ricciardo have made some big moves this year – the former agreeing to a $39 billion all-stock deal with Jack Dorsey's Square (the single largest corporate transaction in Australian history), and the latter beginning a new chapter in his decorated Formula 1 career at McLaren.
Consumers are no stranger to Daniel Ricciardo's signature quick wit and unmistakable sense of humour which has cemented his status as everyone's favourite Aussie sportsman, both on and off the grid.
---
---
As Afterpay ramps up its worldwide offering of merchant partners to include everything from travel to sport as well as health services and tech, Ricciardo's primary goal will be to make some noise around this expanding variety of categories and verticals now available on the platform.
The announcement of the partnership is (naturally) timed perfectly with day one of Afterpay Day (today, Thursday 19th August), the bi-annual shopping event that'll score Afterpay customers a landslide of great deals and offers across their favourite brands. Ricciardo's own global online store is also now available on the platform and will drop a limited edition of his signature 2021 mini helmet over at shop.danielricciardo.com to kick it off.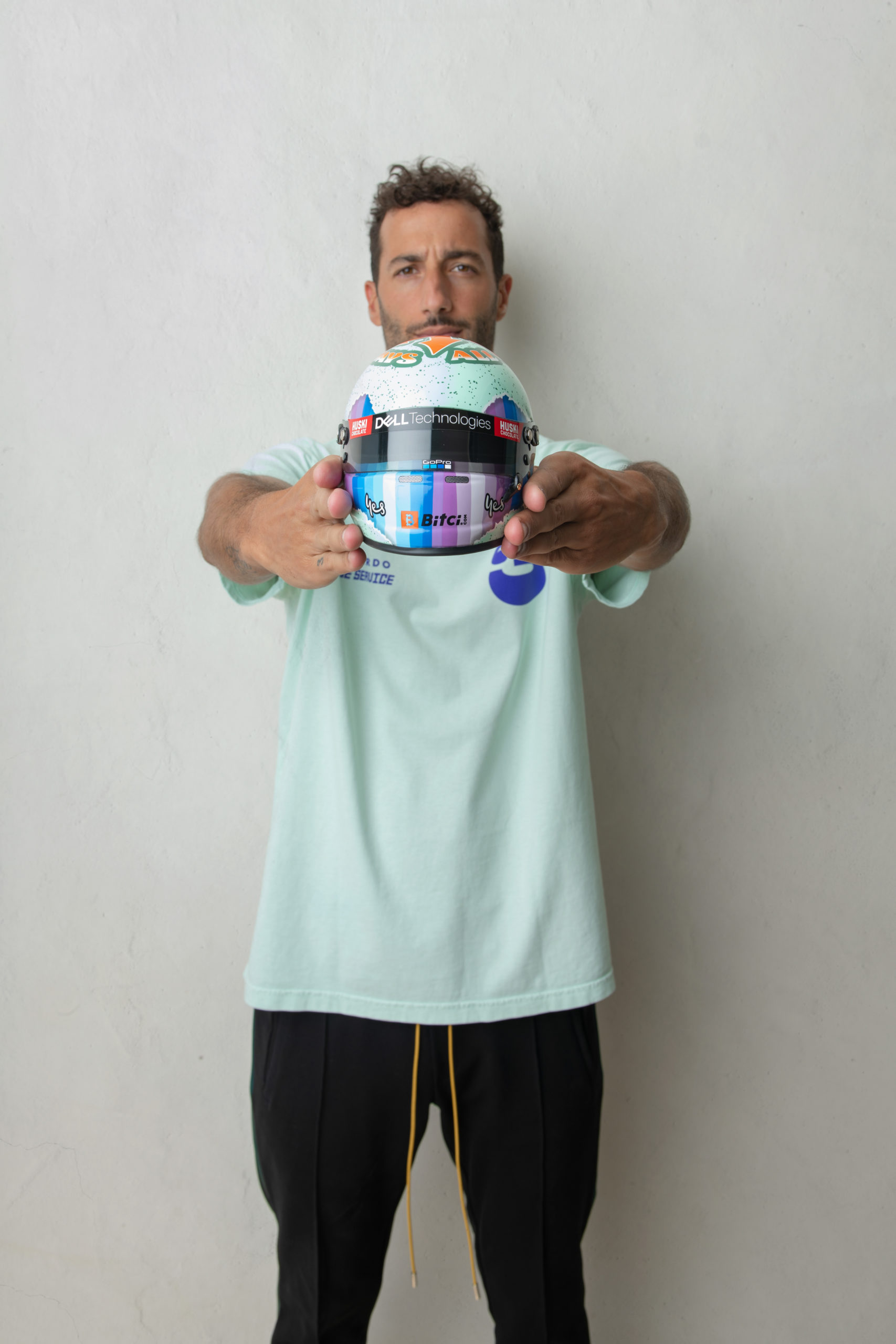 Molnar and Ricciardo crossed paths in Los Angeles this week to announce the union, with the Afterpay co-founder sharing his excitement for the partnership.
"It's his authenticity, drive, charisma and humble Aussie larrikin attitude that has amassed him such a loyal, adoring and engaged global fanbase, and this is what we were so impressed by.
"We were equally excited by what he is creating off-piste with his lifestyle clothing collection, which made this collaboration a no-brainer for us."
"Seeing another Australian brand with similar values and goals as mine, succeeding in such a competitive field, really does put a smile on my face," echoed Danny Ric.
"Beyond that, I'm pumped to help educate a new audience on what Afterpay is, the in-built controls they have, all focused on helping customers achieve financial freedom. Personally, to now also offer Afterpay on my online store is a bonus, giving my customers freedom to pay in interest-free instalments is huge!"
---
---
Afterpay Day kicks off today, Thursday 19th August, and runs until this coming Sunday. Browse the best deals at the link below.