When it comes to fictional characters who live the high life, they don't get any more suave or sophisticated than Harvey Specter. As the main protagonist of the hit USA Network series Suits, Specter is always immaculately dressed and known to indulge in the more luxurious side of life. He owns a collection of exotic cars, calls an incredible penthouse apartment with breathtaking views home, and wears only the finest threads. As one of New York City's highest-profile lawyers, there's no doubt he makes well over six figures a year to easily afford to live like a king… but what are the chances of the average joe living the same lifestyle without earning a Harvey Specter salary?
To find out how much it would cost to have a life like Specter, we've delved into the charming lawyer's onscreen background to break down his yearly spending into a number of categories. From rent and records through to new cars and clothes, here's a broad rundown of the amount of cash Specter splashes out annually.
How Harvey Specter Spends His Salary
Luxurious New York Upper Westside Apartment – $8,000 a month/ $96,000 annually
There's no doubt Specter's pad would be a penthouse apartment with all the modern amenities required for an eligible bachelor. The Upper Westside is the perfect spot for Specter to entertain guests and mingle with New York's elite.
---
---
Aston Martin DB9 – $350,000
Specter is a member of the Gotham Car Club New York, so it's obvious he has a rather extensive car collection. Throughout the series, he is seen driving a variety of automobiles, including a Lincoln Town Car, Mercedes S-Class, Lexus LS, Ferrari 365 GTS4, Ford Mustang, Tesla Roadster Sport, and a Jaguar E-type. He also has a soft spot for the Aston Martin DB9, a wonderful take on the classic sports car ideal for navigating busy Manhattan.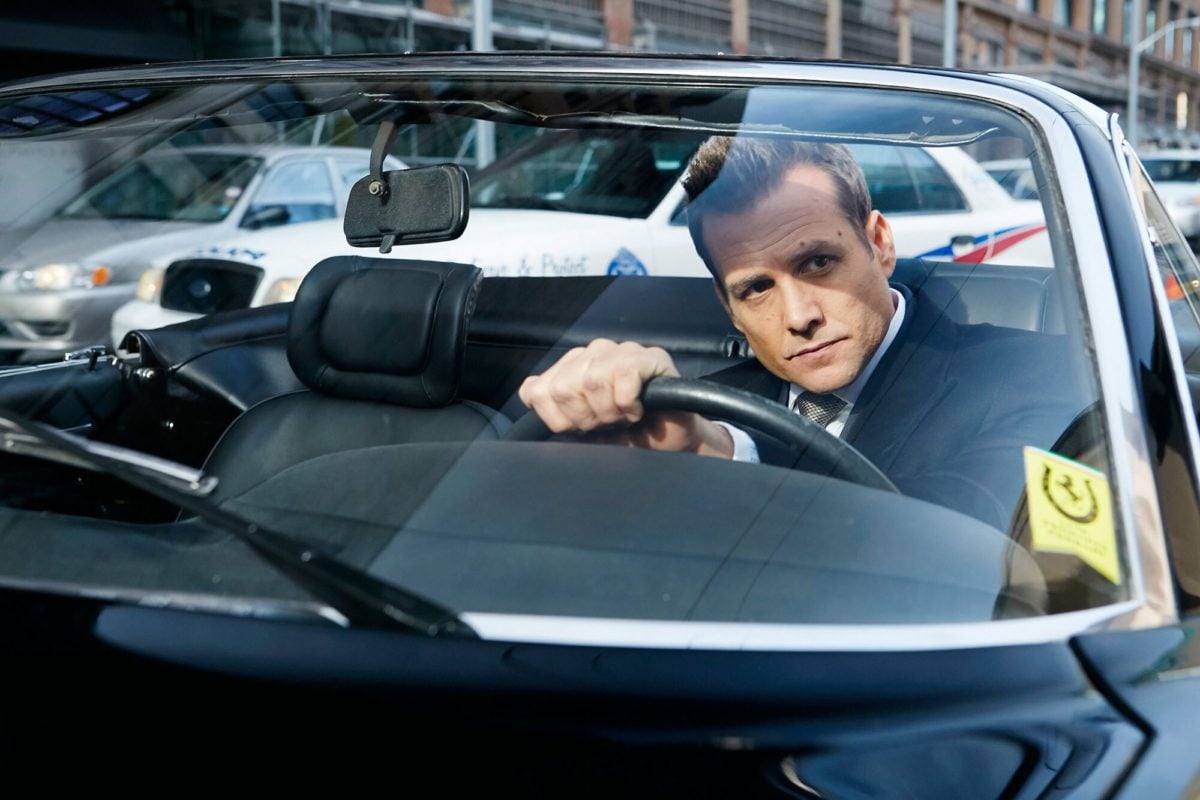 Tom Ford Three Piece Suit – $5,000 per suit / $50,000 annually
Specter loves a good suit and it's known that every suit he wears on the show is made by Tom Ford. Specter alternates between roughly 10 different suits on the show, meaning he spends $50,000 on suits a year. That's half of most people's salaries on suits.
RELATED: Five Lessons In Confidence From Harvey Specter
Macallan 18-Year-Old Whisky – $380 a bottle / $9,210 annually
Whisky goes hand in hand with being a baller, and Harvey Specter is definitely a baller. Spotted in his liquor cabinet, the Macallan 18-Year-Old Whisky is a single malt hailing from the highlands that'll put a few hairs on your chest. We imagine Specter would go through a couple of bottles a month, which comes to a total of roughly $10,000 a year.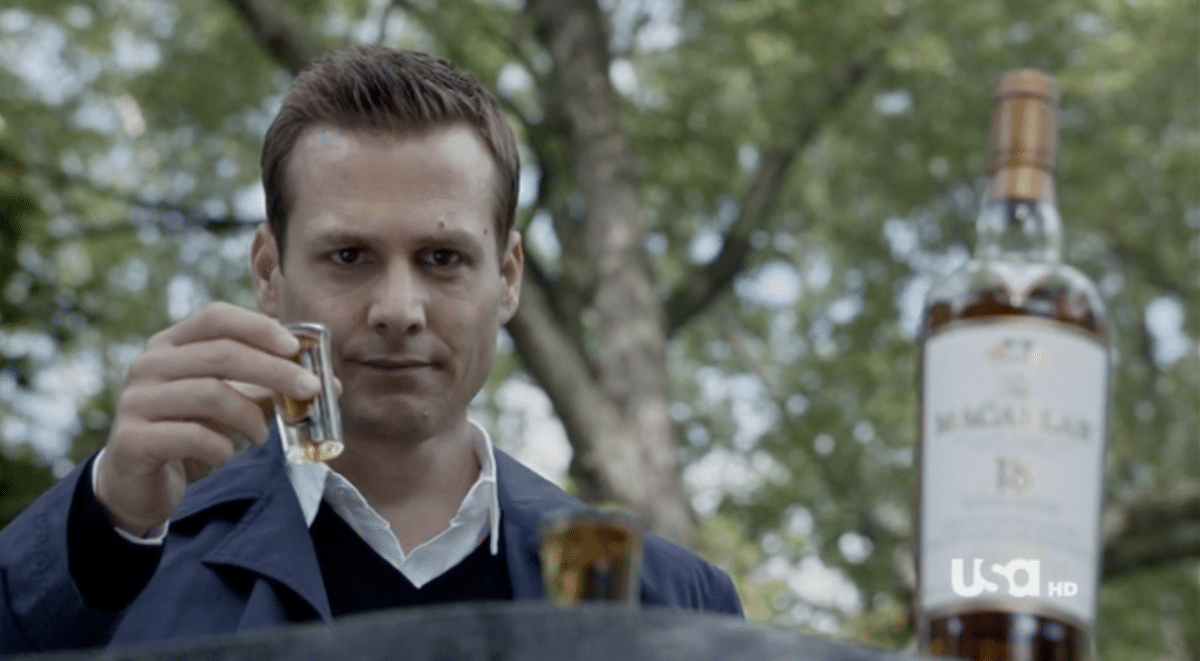 Private Club Memberships – $25,000 annually
Associating with high society is the only way to stay in touch with what's happening in the New York legal scene and there's no doubt Specter would be a member of all the major ones. We already know he's part of the exclusive Gotham Car Club and have no doubt he has a membership at a number of other well-known clubs and entertainment precincts.
Patek Philippe 5004P – $400,000
Like any successful lawyer, Harvey Specter owns a number of different watches to make sure he's never late for court (among other reasons), but the Patek Philippe 5004P might be the best. The watch features a solid gold back, platinum case, black leather bracelet, and is water-resistant up to 30 metres. It's a rather simplistic and versatile timepiece that makes a bold statement when paired with a tailored suit or golf kit on the driving range.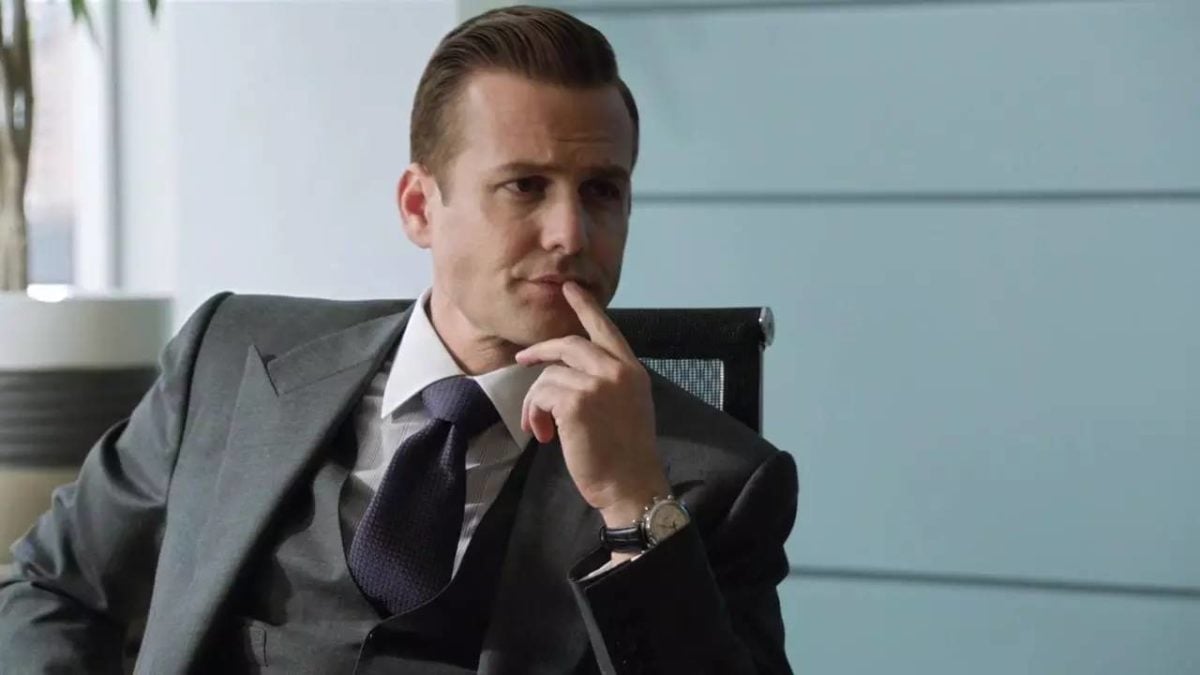 Berluti Calf Leather Oxford Loafers – $3,000 per pair / $30,000 annually
If Specter is happy forking out $5,000 for a suit, then it's understandable he's not going to skimp out on shoes. Throughout the series, he favours simple black derbies and brown brogue oxfords from designer brands like Salvatore Ferragamo, Berluti, and Brioni. All of the above offer sophisticated deal sleds that average between $1,500 and $3,000, with Specter no doubt owning a different pair for each individual suit.
---
---
Vinyl Record Collection – $5,000
It's not just hipster's collecting vinyl. Specter owns a rather impressive number of LPs. While most people are buying new copies of classic albums, Specter is a serious collector who only purchases original vinyl. A lover of soul, blues, and old-school R&B, you can expect to find albums from Charles Bradley, Freddie King, and Lee Fields in his collection. If you want a taste of what to expect, give this Harvey Specter influenced playlist a go.
Grand Total: $965,210
Taking everything into account, you'd have to make at least $1 million a year after taxes to experience Specter's lavish lifestyle – and that's still being conservative. There's a fair chance he's buying more than one car or watch a year, frequenting pricey establishments for the odd date night, but even if he sticks strictly to the list outlined above, he's still forking out hefty sums of cash. So to answer the question regarding an average joe's chances of living like Harvey Specter without the Harvey Specter salary… suffice it to say, depressingly low.
Related: Here's What You Get Paid At Big Four Accounting Firms