For the gadget lover, every new release can feel like Christmas, so what are you actually meant to give them when that time of the year rolls around? It's a wide open field of very strong entrants, and while you'll probably always strike gold with a new iPhone or Spotify voucher, we've been compiling a list all year long, checking it thrice, and we've narrowed it down to a pretty tidy collection of gifts that you're going to want to pounce on quickly – especially with the current supply chain issues. Don't um, don't ahh, just buy the gadget and feel good about the fact that, big or small, they'll froth it.
First up, Afterpay Ambassador Daniel Ricciardo's top pick for the tech-savvy bloke this Christmas – the mighty GoPro Hero 10 (4 payments of $147.75 with Afterpay) – the most competent and compelling action camera ever made.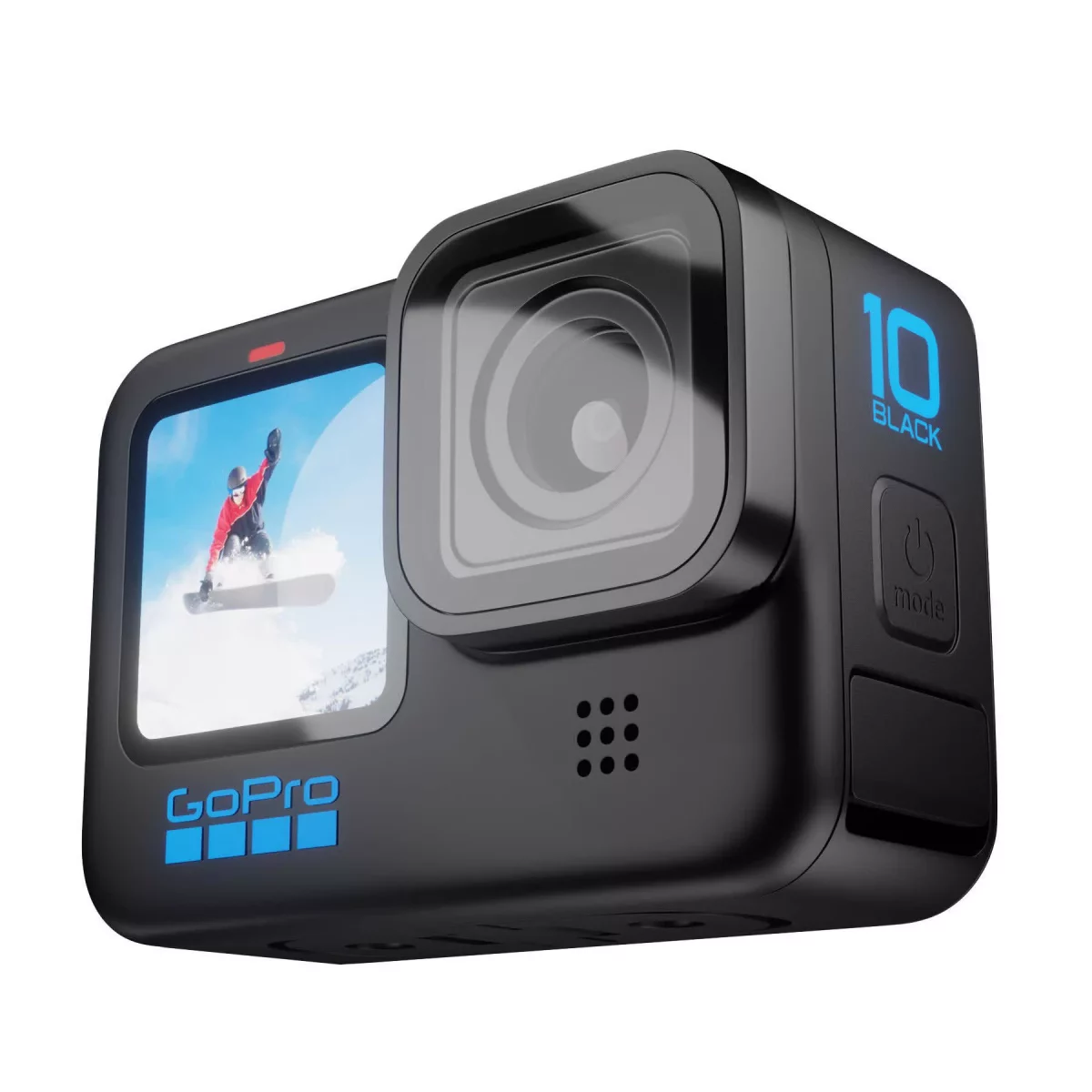 Perhaps the biggest developments in day-to-day technology this year have come in the home (or maybe we're just noticing because we've spent so much time there), what better way to treat someone with something that you know is going to make a difference to their quality of home life? If they can't start their day without a caffeine hit, then the Smeg Automatic Coffee Machine w/ Frother (4 payments of $324.75 with Afterpay) is where your gift search ends. With one-touch operation to grind, dose, tamp and extract, pre-set recipes, and an easy to use milk froth function, this tidy little number is a must-have for both the early riser and then late bloomer.
---
---
While they're sitting back enjoying their freshly brewed cup of joe and checking their overnight crypto movement, let the quiet hum of a Roborock S5 Max (4 payments of $249.75 with Afterpay) robotic vacuum do all the hard work around them – you know there's going to be excess coffee grounds ending up on the floor. While they're waking up, they can take in that ever changing art on their Frame 55" from Samsung (4 payments of $498.75 with Afterpay), then watch it kick it into gear come 6 PM when it's time for them to scroll through their seven streaming service subscriptions. That unparalleled image quality from The Frame needs a a comparative sound system, and nothing does it better than the Sonos Arc Soundbar (4 payments of $374.75 with Afterpay). It's a full home entertainment system without actually looking like a super intense home entertainment system, and they'll goddam love you for it.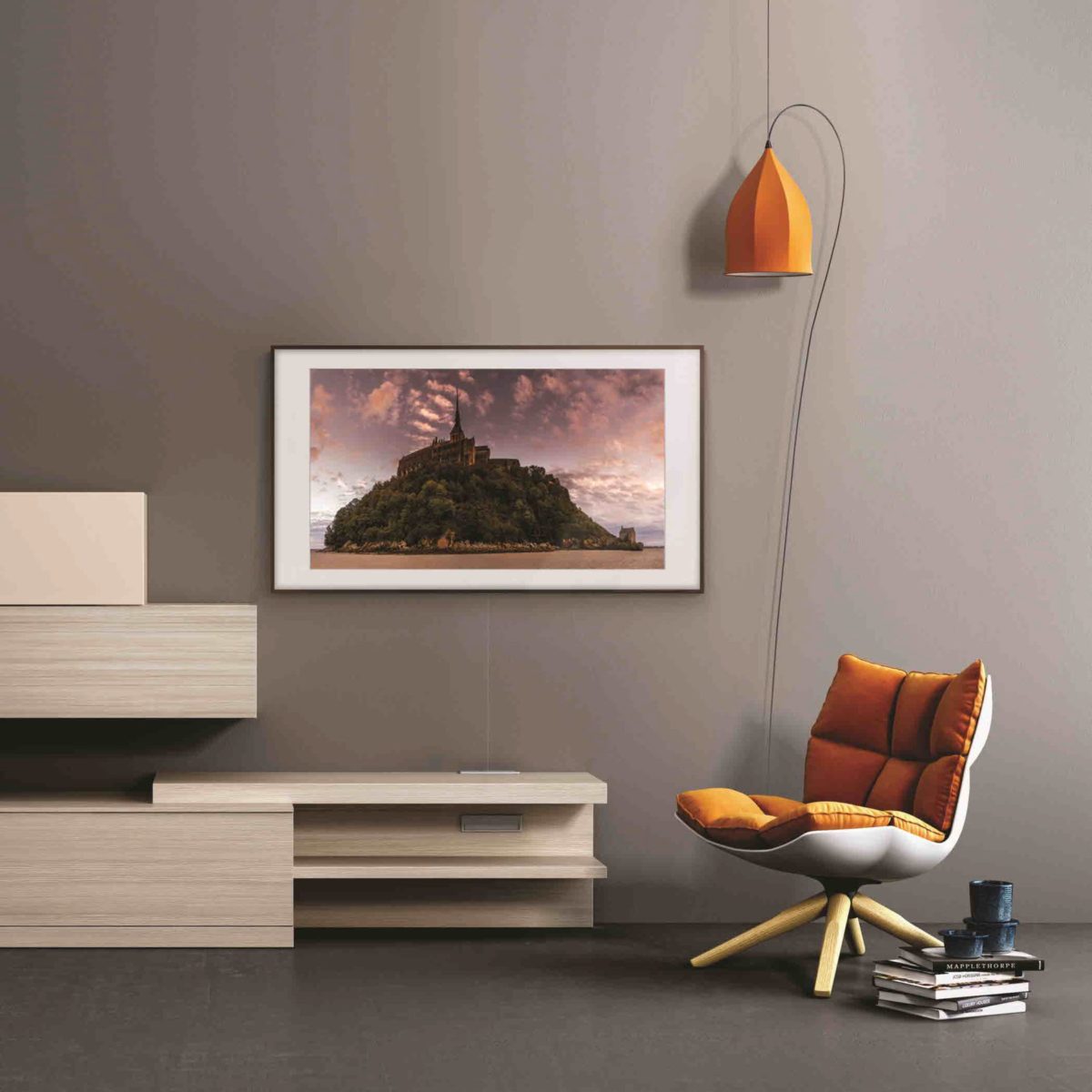 If their at-home liquid love transcends from morning into evening, then an LG 8 Bottle Mini Wine Fridge (4 payments of $124.75 with Afterpay) will tuck away discreetly in almost any space, and has adjustable temperatures whether they prefer red, white or sparkling.
And for someone who just wants to protect their home (hello, Dad), or make sure they aren't missing any deliveries (hello, everybody), the Ring Video Doorbell 4 (4 payments of $82.25 with Afterpay) motion sensors, full colour screen activation, two-way talking, and customisable privacy settings. Sneaking home just got a lot harder.
For the gadget guy who likes to bring his tech into the everyday, start him off with a Wahl Grooming Kit (4 payments of $56.24 with Afterpay), the latest waterproof electric razor is made with stainless steel for use in the shower, bath or extensive rinsing in the sink. If he's a man who travels, the six-hour battery time will prove a game-changer on longer trips, and a quick banger gift top top off the 'handy tech' category is a UE Wonderboom 2 (4 payments of $32.25 with Afterpay). Small, compact, powerful speakers that they can take anywhere – including the bathroom while they shave.
If they're spending more time experiencing their travels through the screen of a phone, taking mindless panoramic videos that (thankfully) disappear after 24 hours, yet hold a place in their phone's memory forever, then it might be time for them to step up their game. Nothing feels quite as legit as taking a photo on a point-and-shoot actual camera. The Nikon Z FC Mirrorless Camera (4 payments of $399.75 with Afterpay) combines classic design with the latest photographic technology and brings an entirely new experience to photography. Plus, there are over 20 creative picture control effects for those weaning themselves off their filters.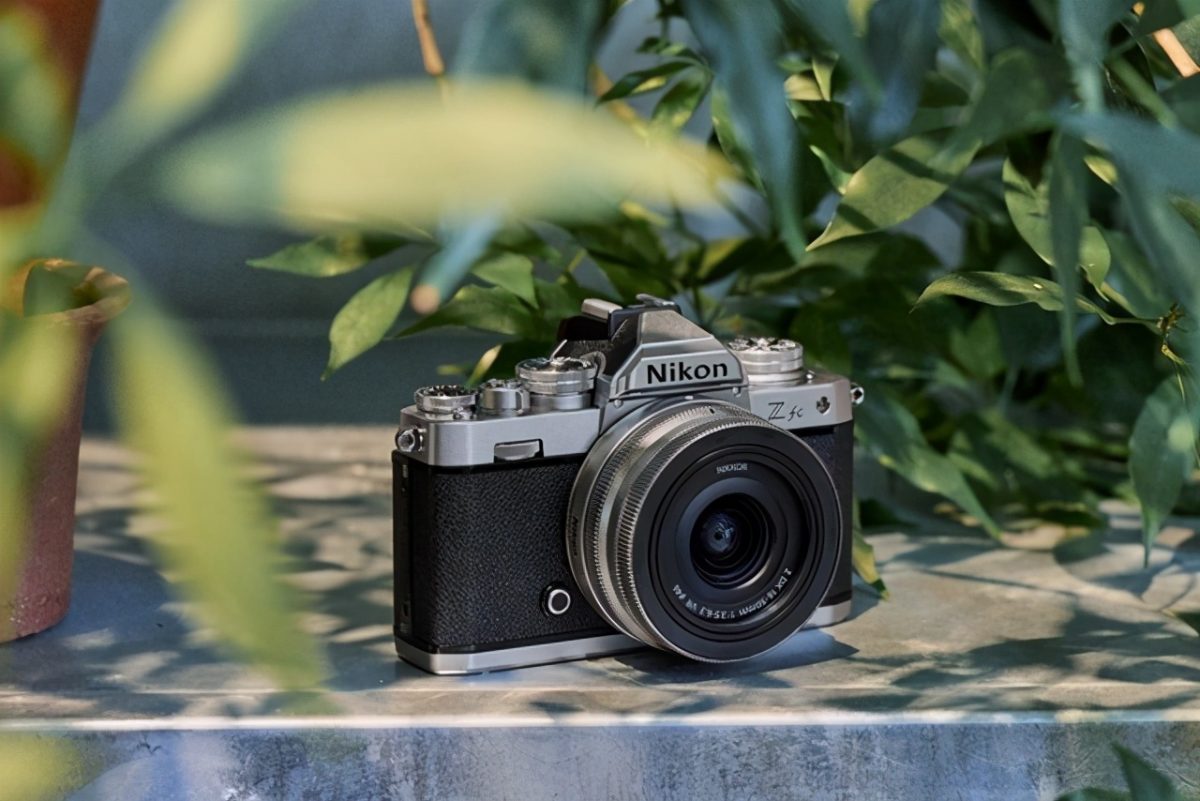 If the sell is too hard for those who prefer the instant gratification of shoot and share that comes with a phone, the Samsung Z Flip3 (4 payments of $274.75 with Afterpay) will do an absolutely stellar job with it's 12MGP camera and 5G connectivity – especially handy if they feel like connecting to a Fujifilm Instax SP-3 Share Printer (4 payments of $49.75 with Afterpay) for some instant, pro-quality prints. A physical photo is a hell of a lot more fun than a digital one, and their mates can't go back and delete it.
If, like most of us, a tech upgrade means a boost in productivity, then by all means, be our guest. The new JBL Live Pro+ Noise Cancelling Buds (4 payments of $49.75 with Afterpay) will make it easy for him to walk and talk, wheel and deal and their transparency mode and spacial audio make it easier to interact and be aware of the world around them. Less wanker banker, more boss.
---
---
Let's face it – working remotely is permanently on the cards, so a stocking stuffer like the Foldable Laptop Side Mount Magnetic Mobile Holder Bracket from Kogan (4 payments of $6.25 with Afterpay) will transform their set-up and actually get used. Dual screens for when they're on the move. If working remotely sometimes means from the beach, but mostly means working from the basement/bedroom/kitchen/living room, then the Dyson Purifier Cool (4 payments of 199.75 with Afterpay) will keep things fresh and help purify the air. Essential when everything (the fridge) is being used 12x more than usual.
For the bloke who makes a point of slamming his phone, keys and wallet on the table every time you're at a meeting, Apple's new Leather Wallet with Magsafe (4 payments of $23.75 with Afterpay) will help tone things down, and no doubt vastly include their quality of life. Designed with magnets to stick to their iPhone, the latest wallet now also supports Find My, so they'll be notified of their wallet's last known location if (when) it's separated from their phone (an inevitable event for the key/phone/wallet table slammer).
Sometimes, loving tech just means they love cool shit. And cool shit can come in many forms, often it's small changes that continue to improve on past classics, just like the SL1500c Premium Class Direct Drive Turntable from Technics (4 payments of $498.75 with Afterpay). Based on the legendary Technics SL1210, the SL1500C takes all the sophisticated drive mechanism but leaves the unnecessary DJ components for a high performance, home turntable.
If they've been rambling about starting a finance/tech/sport/banter podcast for the last few years, put their money where their mouth is with a Rode NT-USB Mini Podcast Microphone (4 payments of $34.75 with Afterpay). Tiny but mighty (like their audience of listeners), the NT-USB brings the pristine sound of the world-renowned Rode mics to a compact USB platform, transforming the shed into a recording studio, and allowing them to record while they're 'on the road' aka away with the boys. If they're more inclined to quietly observe rather than broadcast their thoughts on the internet, a DJI Air 2S Drone (4 payments of $424.75 with Afterpay) has a wild 12km transmission range, will fly quietly for 30 minutes, and has a 1-inch CMOS sensor – if footage from above gets them going, then the Air 2S will give them a real kick.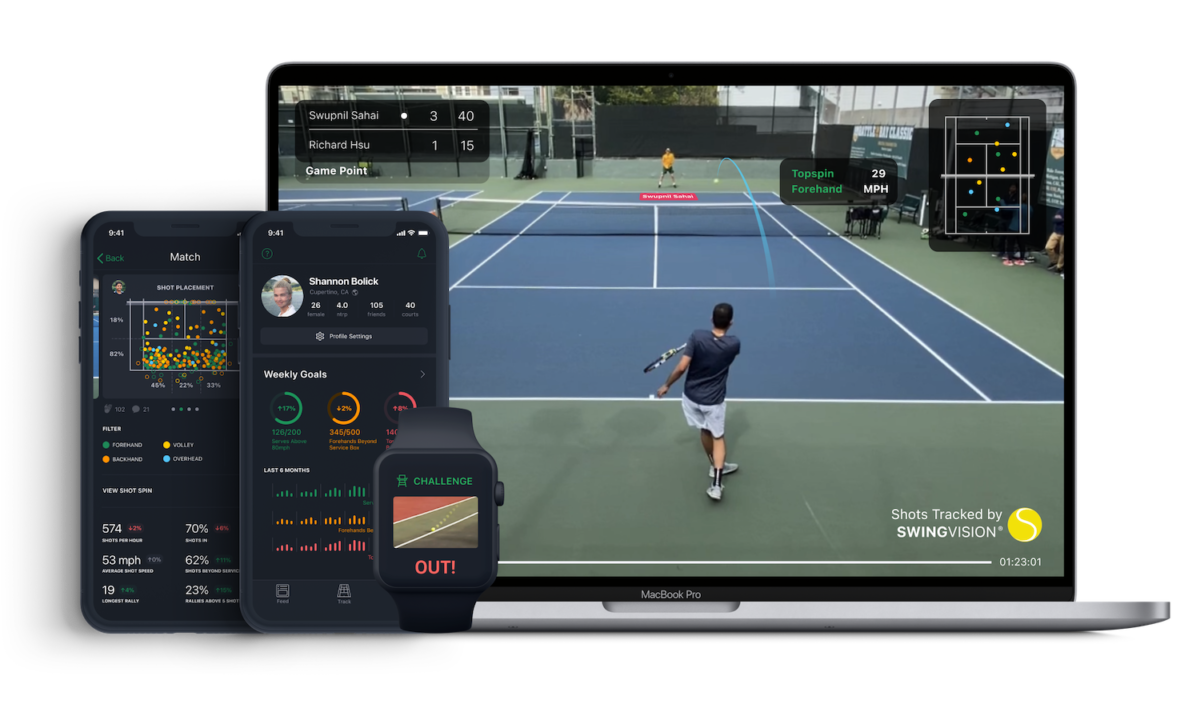 If they like their tech in the form of sport, then their introduction to the Swing Vision Tennis Coaching App ($149.99 per year) will be perfectly timed with the return of the Australian Open and a seasonal love of the game. Who knows, with the assistance of A.I. in their serve, they might even manage to steal a set from you.
Boss Hunting's Christmas for 2021 is proudly presented in partnership with Afterpay. Thank you for supporting the brands who support Boss Hunting.