Although 2021 was a year of destruction for the city's hospitality industry, Sydney hasn't slowed with new and notable openings coming thick and fast throughout the year and well into 2022. Fresh-faced dining concepts from some of the city's best restaurateurs, towering futuristic bars and revived classics are driving the scene's steady recovery as the best new restaurants in Sydney.
From fine-dining theatre by Clare Smyth and revived favourites like Gowings to low-key winners like The Rover and Pellegrino 2000, there's plenty to get across when you're looking for trending Sydney restaurants that are
Looking for somewhere new to check out? To help, we've rounded up some of the best new Sydney restaurant openings of the past few months for this rolling list which will be updated regularly.
---
---
---
Best New Restaurants Sydney [May 2022] Overview:
Our Favourite New Restaurants In Sydney
Oncore by Clare Smyth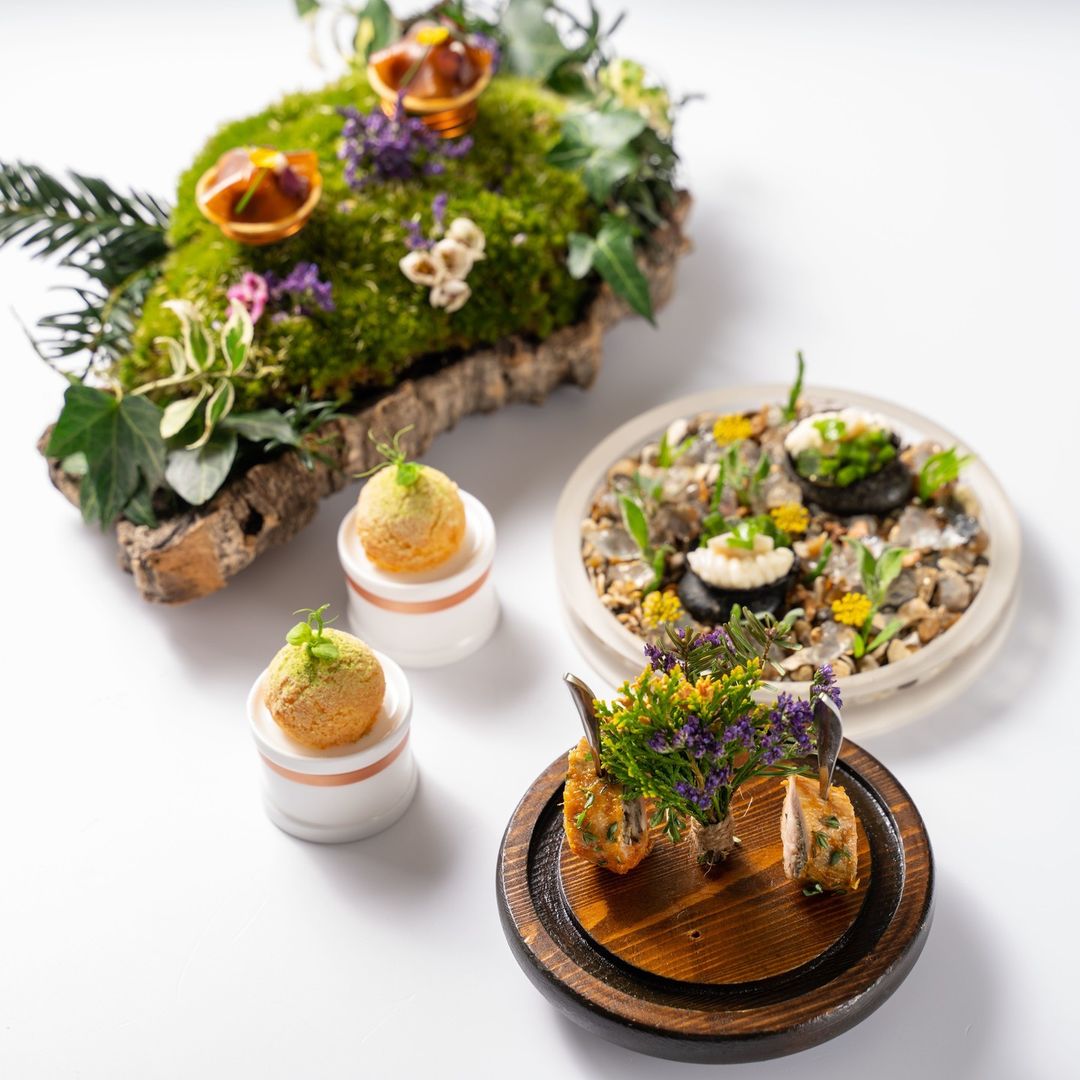 Although Sydney fine dining is still very much trending downwards, Oncore by Clare Smyth has so far proven difficult to resist for gourmands, chefs and celebrities alike. As the first and only female British chef to hold a coveted three Michelin stars, Smyth comes to Sydney with a considerable reputation to uphold. Crown Sydney, too, needed something like this to really up the stakes for Sydney as a culinary capital that can compete with the arguably more well-known flavours of produce-obsessed (and spolit) Melbourne.
And so we have Oncore by Clare Smyth, somewhat of a mirror to Core by Clare Smyth – the Notting Hill restaurant that has managed to squeeze every inch of acclaim out of just about every noteworthy publication in the world. With unquestionable accolades, Oncore by Clare Smyth is driven by the kind of singular finesse that sits behind such a reputation, turning food to high art and welding British and Australian flavours together to create a unique, incredibly expensive restaurant worth waiting for.
Address: Crown Sydney, Level 26/1 Barangaroo Ave, Barangaroo NSW 2000
Contact: (02) 8871 7171
Opening Hours: Wednesday (6 pm – 11 pm); Thursday – Saturday (12 pm – 3 pm, 6 pm – 11 pm)
---
Pellegrino 2000, Surry Hills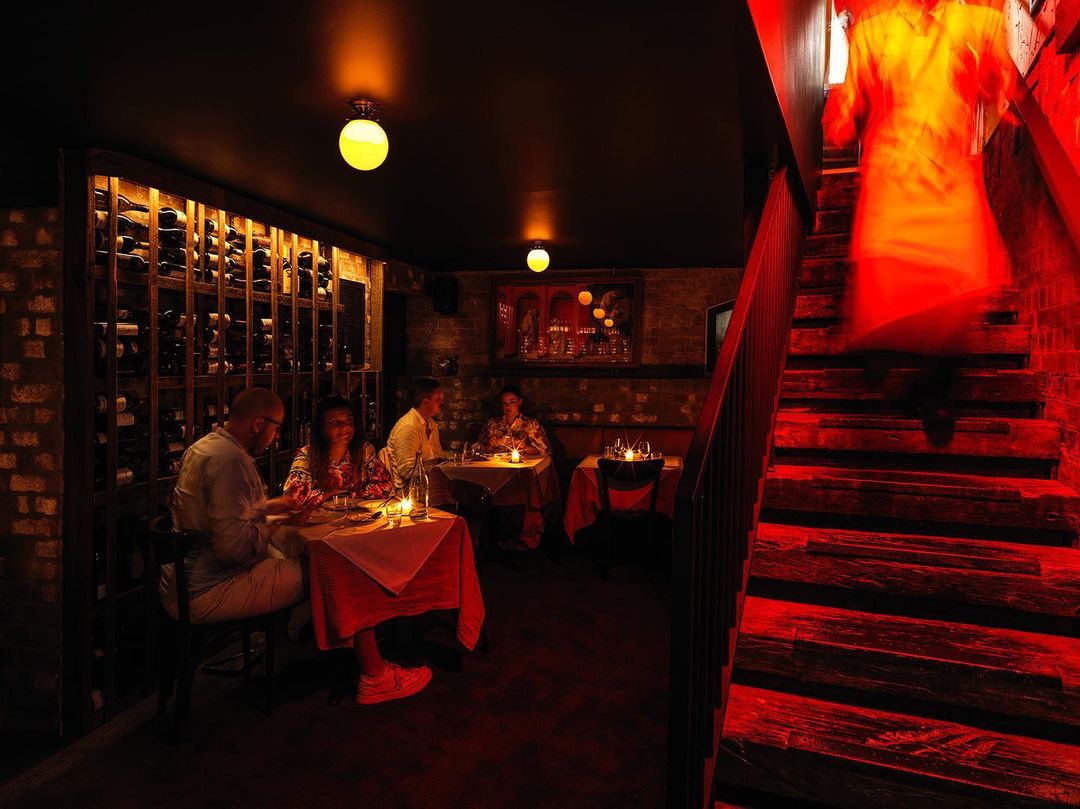 Pellegrino 2000 is a wake-up call to Sydney's Italian restaurants and a love-letter to those bold enough to tweak the traditions of a cuisine that quite often lives or dies on convention. Reliable chefs Dan Pepperell and Michael Clift and visionary wine guru Andy Tyson run this new Surry Hills restaurant much like they run Potts Point favourite Bistrot 916.
Think of it as the Italian version of their un-French restaurant, which opened last year and has almost immediately become one of the city's quintessential dining experiences. The trio take a similar approach here, subverting expectation and elevating them with delicious experiments like a $34 ravioli de gamberi – a mix of fresh prawns and wonton wrappers in a rich, nutty brown sauce with sage. It just may be the best dish in Sydney right now, making Pellegrino 2000 an absolute must if you're on the search for trending Sydney restaurants that live up to the hype.
Address: 80 Campbell St, Surry Hills NSW 2010
Contact: (02) 8593 0114
Opening Hours: Monday – Thursday (5 pm – 10:30 pm); Friday – Saturday (5 pm – 11:30 pm); Sunday (5 pm – 10 pm)
---
Margaret, Double Bay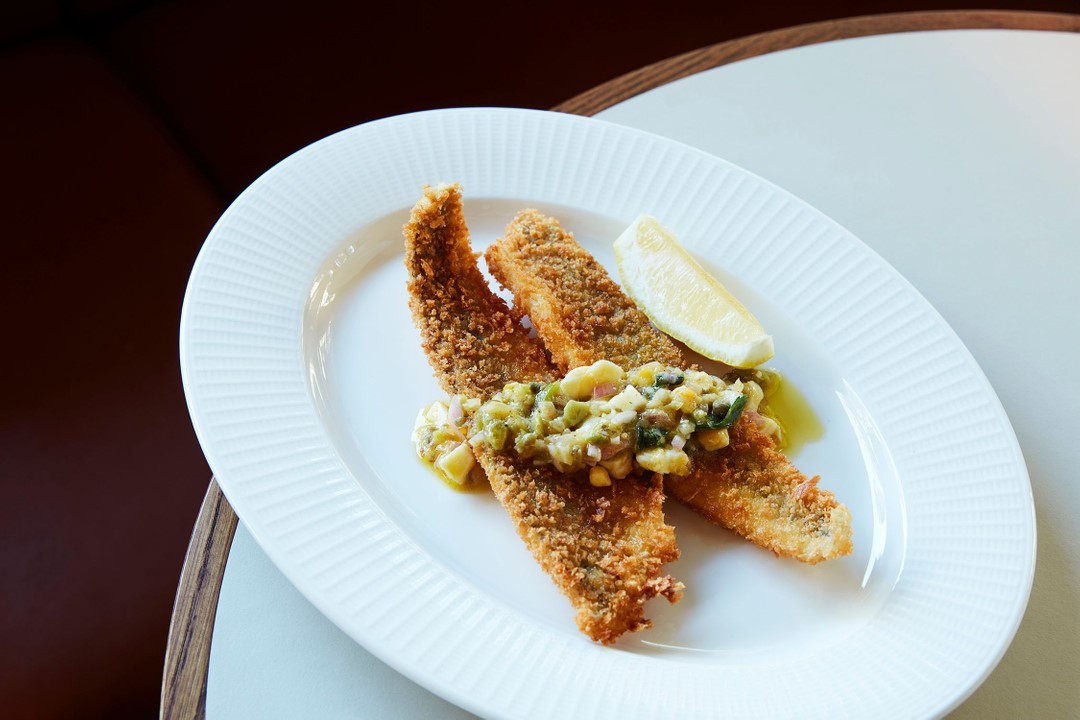 As we make the slow-crawl deeper into 2022, the biggest new opening in Sydney is now Double Bay's Margaret. Australian fine dining royalty Neil Perry has stated this will be his last big project, an ambitious $5 million restaurant in one of the city's most glamorous neighbourhoods.
---
---
The renowned chef has said some of Rockpool's DNA will be spliced into Margaret, which is more casual than it is fine and is focused on serving up top quality fresh seafood alongside burgers and wings. There'll also be Perry's incredible rotisserie chicken, giving your local charcoal chicken shop a run for its money.
While the main dining room – a beautiful light filled dining space – is almost always going to be majority booked out in advance, Perry doesn't want this to be one of those places that's almost impossible to get into. Margret will always have a few tables reserved for walk-ins so make sure you're joining the rest of Sydney's epicurean crowd in welcoming a reinvigorated Neil Perry back to the kitchen with his long-awaited solo restaurant.
Address: 30-36 Bay St, Double Bay NSW 2028
Contact: (02) 9068 8888
Opening Hours: Wednesday (6 pm – 11 pm); Thursday – Saturday (12 pm – 11 pm); Sunday (12 pm – 10 pm)
---
Ursula's, Paddington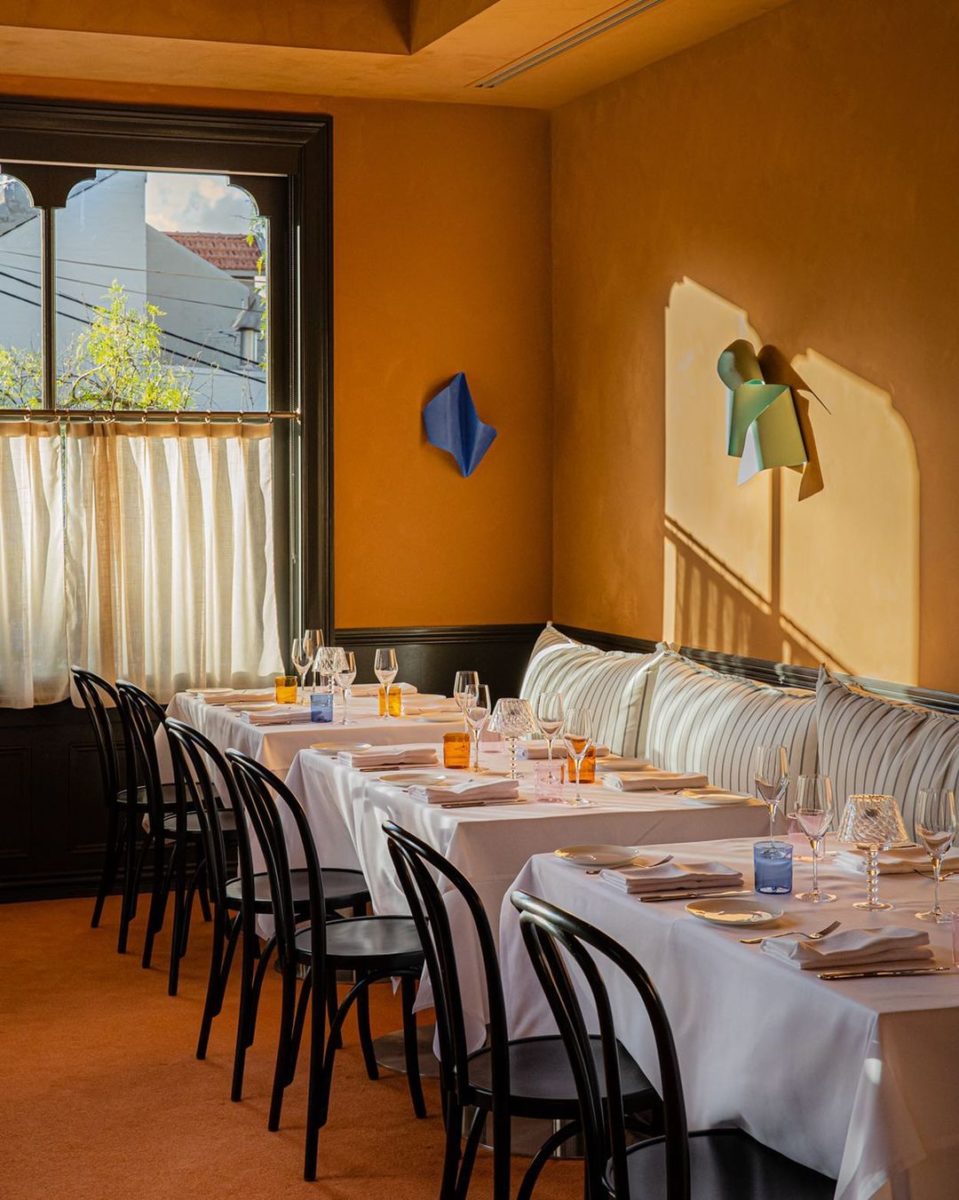 A piece of Paddington's dining scene broke when Guillaume Brahimi shut his eponymous fine-diner, vacating the charming 2-floor terrace on Hargrave Street in 2016.
Former Rockpool and Pt. Leo Estate chef Phil Wood has now turned the space into Ursula's, framing inventive Modern Australian dishes with deep caramel walls and avant-garde light sculptures.
From the mussel schnitzel to the local lobster salad, rave reviews have been sliding Wood's way ever since, claiming Ursula's as the new hero of Sydney dining and an easy essential should you be looking for a cosy new neighbourhood restaurant to really impress a date.
Address: 92 Hargrave St, Paddington NSW 2021
Opening Hours: Tuesday – Saturday (12 pm – 3 pm, 6 pm – 10:30 pm)
---
Woodcut, Barangaroo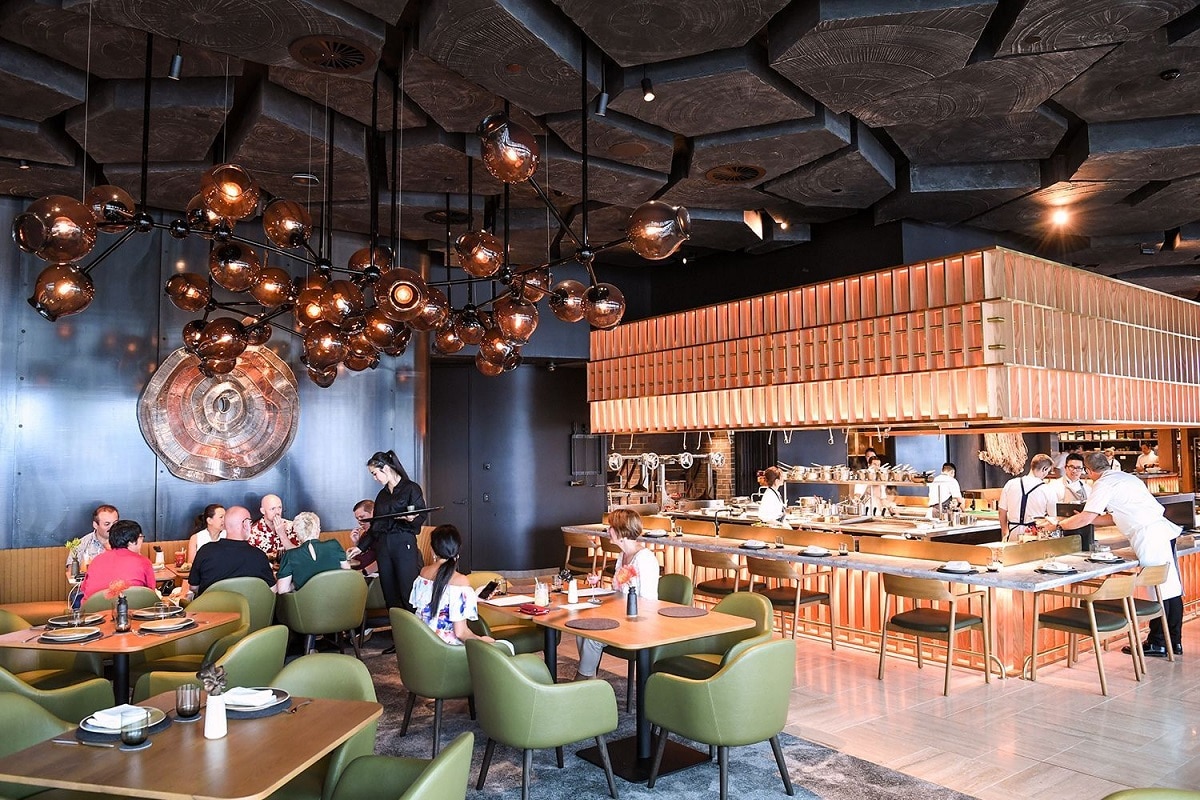 Former owner and chef of widely acclaimed CBD restaurant The Bridge Room, Ross Lusted, now finds himself overseeing one of the biggest new restaurant openings of 2021, alongside his wife and acclaimed restaurateur, Sunny.
---
---
Woodcut, so far the culinary champion of the new Crown Casino, tracks everything from black garlic bread and pricey raw fish tasting plates, to immense sirloin steaks and fruit-forward desserts crafted by the highly dependable Lauren Eldridge.
Given the service has improved dramatically following some teething issues upon first opening, it's looking like Woodcut is about to enter its second year positioned as a Sydney restaurant well worth the price. The incredible wine list – get the Ruggabellus Quomodo if you like natural wines – is reason enough to take a seat at Woodcut, and the exceptional food menu on top of that should leave you well satisfied by the time those beautiful desserts hit the table.
Address: Crown Sydney, Level 1/1 Barangaroo Ave, Barangaroo NSW 2000
Contact: (02) 8871 7171
Opening Hours: Tuesday – Sunday (12 pm – 12 am); Monday (5:30 pm – 9:30 pm)
---
Gowings, CBD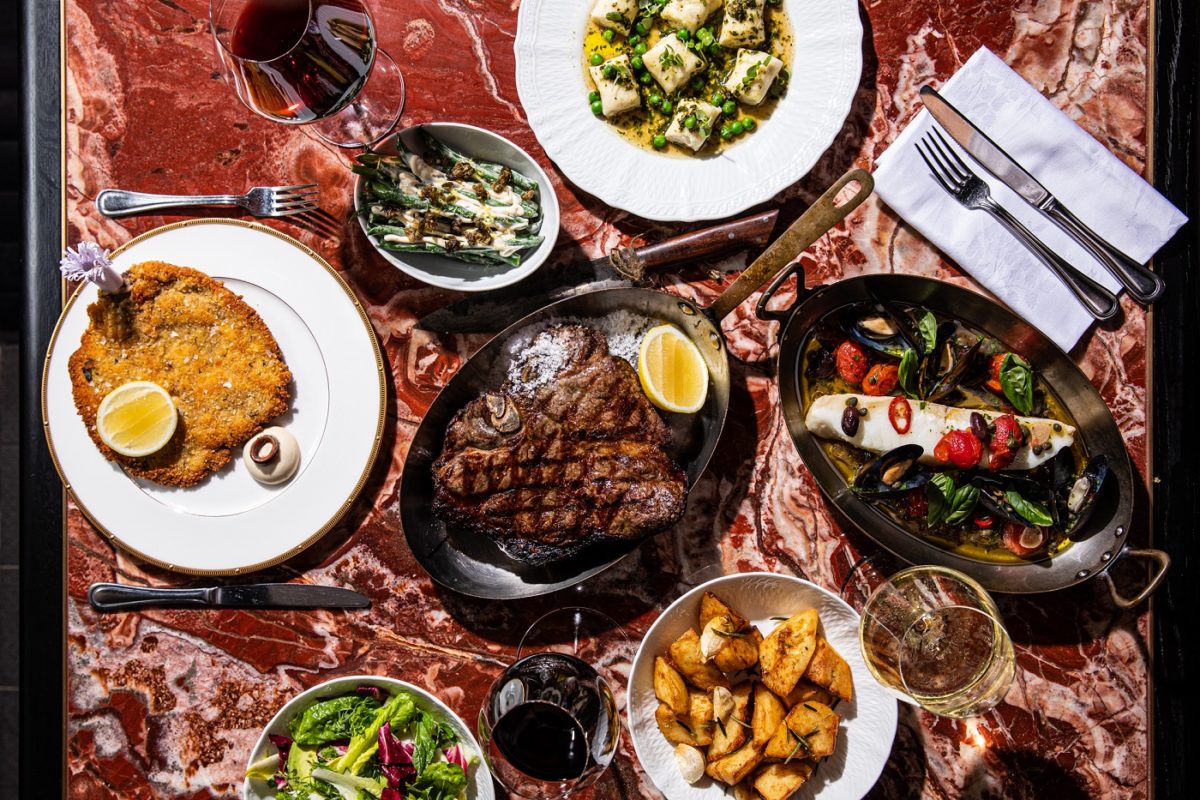 The idea of a destination restaurant being inside a hotel isn't quite as advanced in Sydney as it is in cities like New York, Tokyo and San Francisco. And yet, the bountiful QT Sydney has muscled in an easy exception with Gowings. It's always been a clear favourite for CBD diners, so it isn't exactly a new restaurant. However, renowned chef Sean Connolly has come on board to make some substantial changes felt everywhere from the a la carte menu to the generous wine list and stylishly theatrical decor.
Gowings has now zoned in on New York's Little Italy as the big inspiration, channelling much of that retro-styled pizzaz into an infectiously energetic showstopper that perfectly mirrors what has made QT Sydney such a singular luxury hotel.
There are plenty of ways to play a night at Gowings but there are a few essentials that can't be missed. Ideally, you'll want to nab a spot at the chef's table, which juts into the open kitchen and best expresses Connolly's ambition.
In terms of food, start with the garlic pizzetta with whipped ricotta and honey and follow that up with the creamy stracciatella served with peppers and white anchovy. While Gowings is still very much one of the finest steak restaurants in Sydney, seafood has stepped up to equal importance here, so you'll want the mafaldi with a unique Fremantle octopus and tomato ragu first and foremost. There's a pop of high concept here since the mafaldi is so thick and textural that the al dente pasta resembles octopus tentacles.
Address: 1/49 Market St, Sydney NSW 2000
Contact: (02) 8262 0064
Opening Hours: Tuesday – Wednesday (6 pm – 10 pm); Thursday (12 pm – 3 pm); Friday (12 pm – 3 pm, 6 pm – 10 pm); Saturday (6 pm – 10 pm)
---
---
---
The Rover, Surry Hills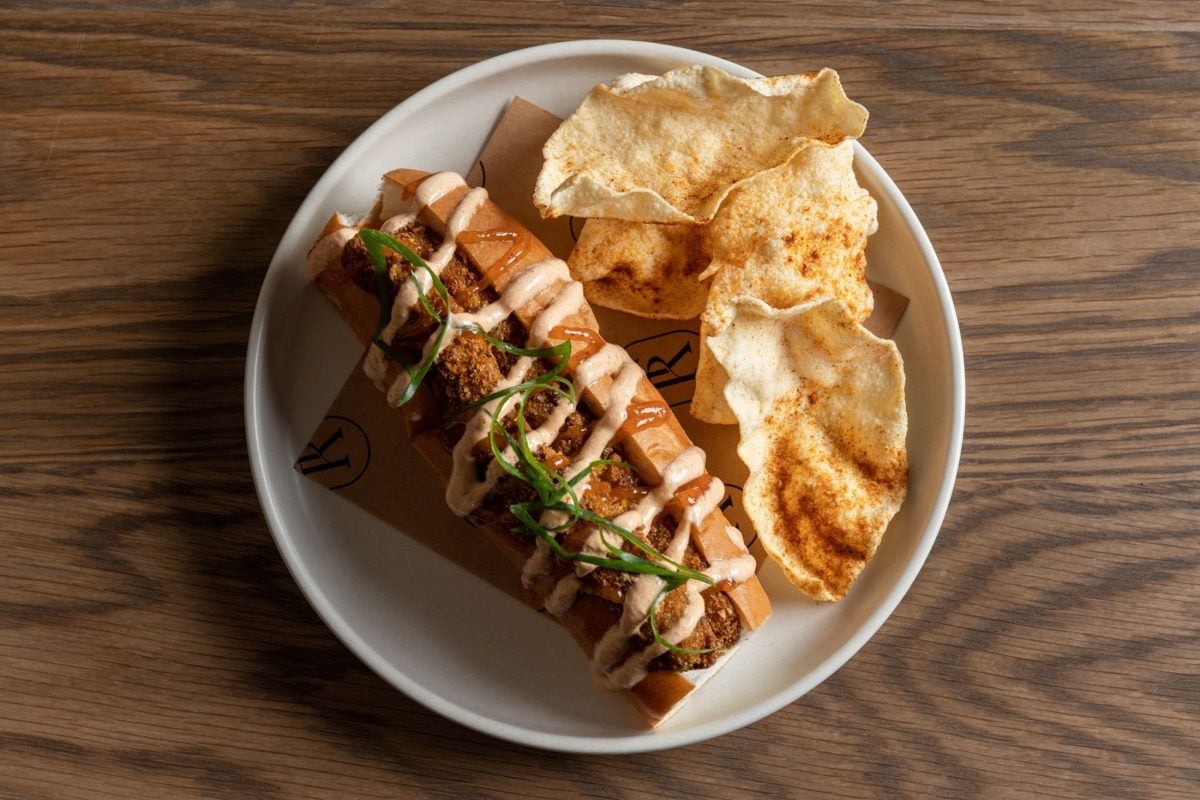 Good-time whisky bar The Wild Rover has gone through a substantial change to become The Rover. Rather than just a bar with some food, this trendy two-level space almost directly opposite Pelligrino 2000 is now a full-blown restaurant and bar. It takes a lot of guts to change something so beloved for Sydney's whisky lovers without putting them off entirely, and kudos must be given to Liquid & Larder, who own and operate the space along with Sydney steak restaurants The Gidley and Bistecca.
With a menu inspired by the refined casual seafood palate so popular in New York State, The Rover now serves excellent food like a curried fish finger sandwich that any homesick Brit would love, and must-have fried oysters. Throw in a 50-deep wine list that doesn't overshadow the whisky (and whiskey) offering and you've got a winner. That goes double if you've managed to snatch the private dining room, which is just one very comfy both that's semi-open – cut off enough from the bar to still soak in the social atmosphere but remaining distant enough to make it a quiet space that's pretty much a perfect Sydney date idea.
Address: 75 Campbell St, Surry Hills NSW 2010
Opening Hours: Tuesday – Thursday (4 pm – 12 am); Friday – Saturday (12 pm – 12 am)
---
AALIA, CBD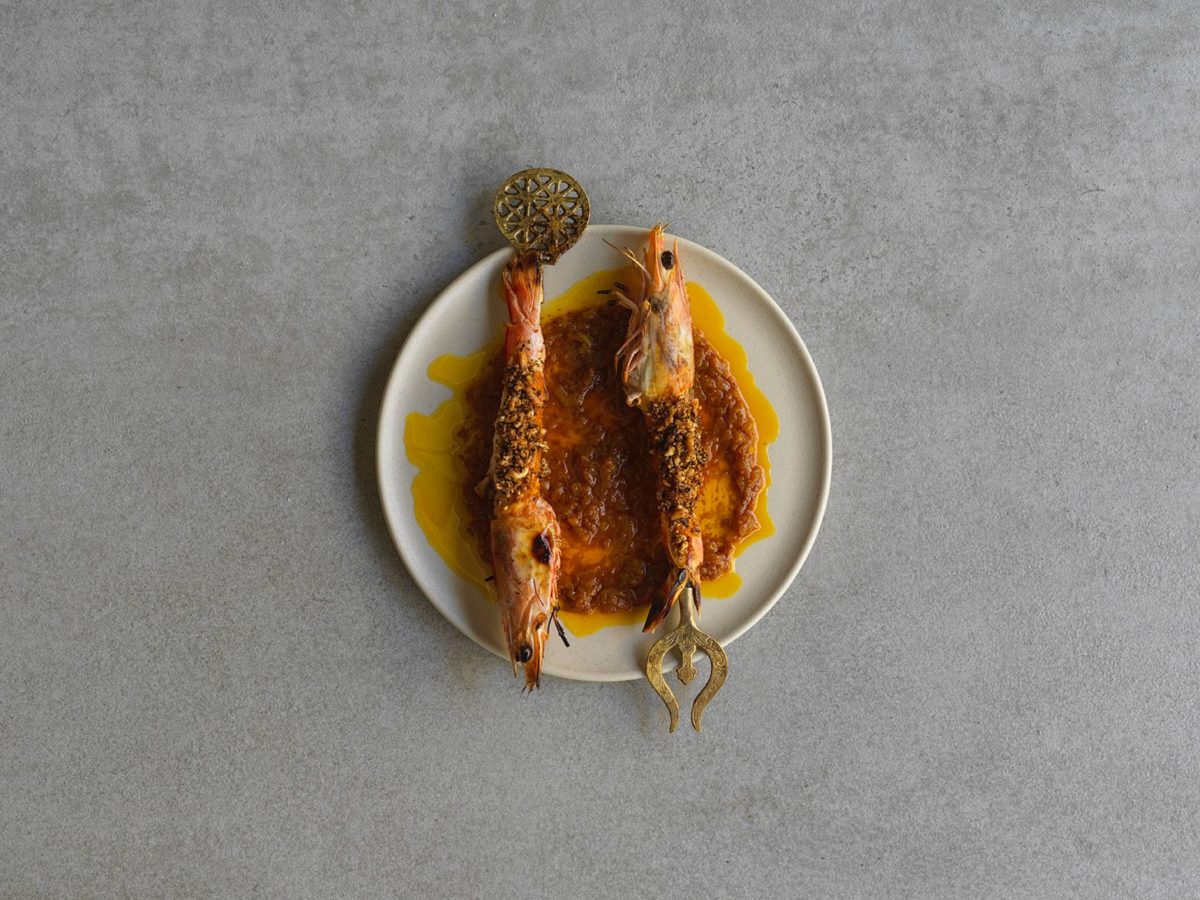 A sister venue to Crown Street favourite Nour, AALIA is the major new opening for the revamped MLC Centre. Much like Nour, it's Middle Eastern in flavour, highlighting regional flavours along with heady nods to North African cuisine, tied together by reliable Executive Chef Paul Farag.
AALIA takes a lighter approach than what you'd usually expect from a Middle Eastern restaurant, running through dishes like the lush Persian caviar served with malawach, diced shallot, labneh, and chives, and the traditional Murray Cod masgouf cooked low-and-slow – an Australian twist to the national dish of Iraq.
Address: Shop 7-8/25 Martin Pl, Sydney NSW 2000
Contact: (02) 9182 5880
Opening Hours: Tuesday – Friday (12 pm – 10 pm); Saturday (5:30 pm – 10 pm)
---
Odd Culture, Newtown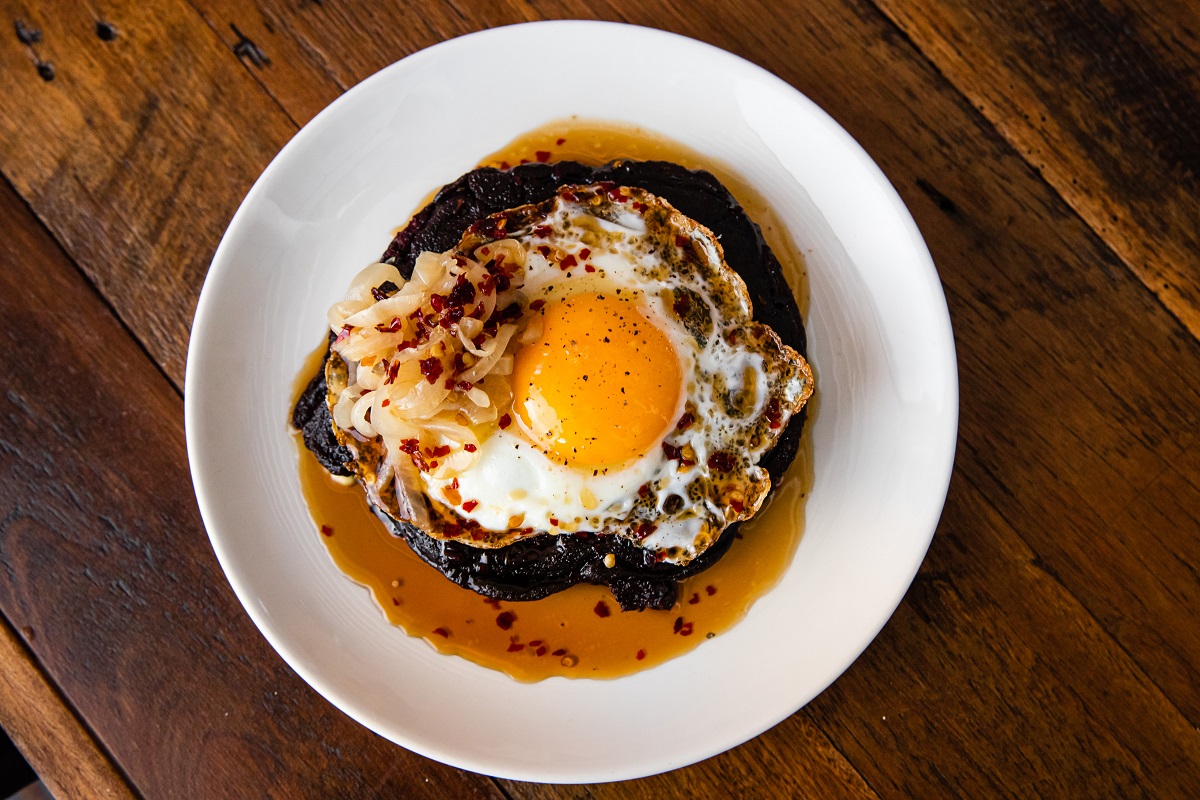 Newtown has long been considered the go-to for the weird and off-kilter but for years now the hipster haunt hasn't been as exciting as it used to be. While the top end of King Street is still lined with Sydney dining favourites – namely Café Paci, Belly Bao, Loaded by BL Burgers, Hartsyard, Bella Bruta, and Rising Sun Workshop – nearby hubs Marrickville and Waterloo have swiftly stolen the inner-west show.
Enter Odd Culture, a new restaurant and bar concept from the team behind classics The Old Fitz and The Duke of Enmore, sitting on the art of fermented, pickled, salted, and brined produce.
---
---
Australian cuisine is the loose brief here, but the kitchen freestyles with some incredibly clever dishes like the breakfast-dinner hybrid glory of a pig's blood and smoked pork jowl pancake, served with fried egg, lacto-fermented onions, and chilli maple syrup. Another sure-shot is the divine chicken liver pate served swimming in a rich caramel fish sauce and dense potato crisps. Head chef Jesse Warkentin (formerly Continental Deli) and executive chef James MacDonald (formerly Restaurant Hubert) are clearly set on making Odd Culture a Newtown classic.
The two-level venue lives on Australian craft spirits, craft beer and funky natural wine, acting as somewhat of a conceptual spill-over from the team's eccentric bottle shop just a few doors up, which is fast becoming one of the most popular in Sydney for minimal intervention and natural wines, and fermented pantry produce.
Address: 266 King St, Newtown NSW 2042
Contact: (02) 8317 3057
Opening Hours: Monday – Wednesday (7 am – 12 am); Thursday – Saturday (7 am – 2 am); Sunday (7 am – 10 pm)
---
Vasco, Surry Hills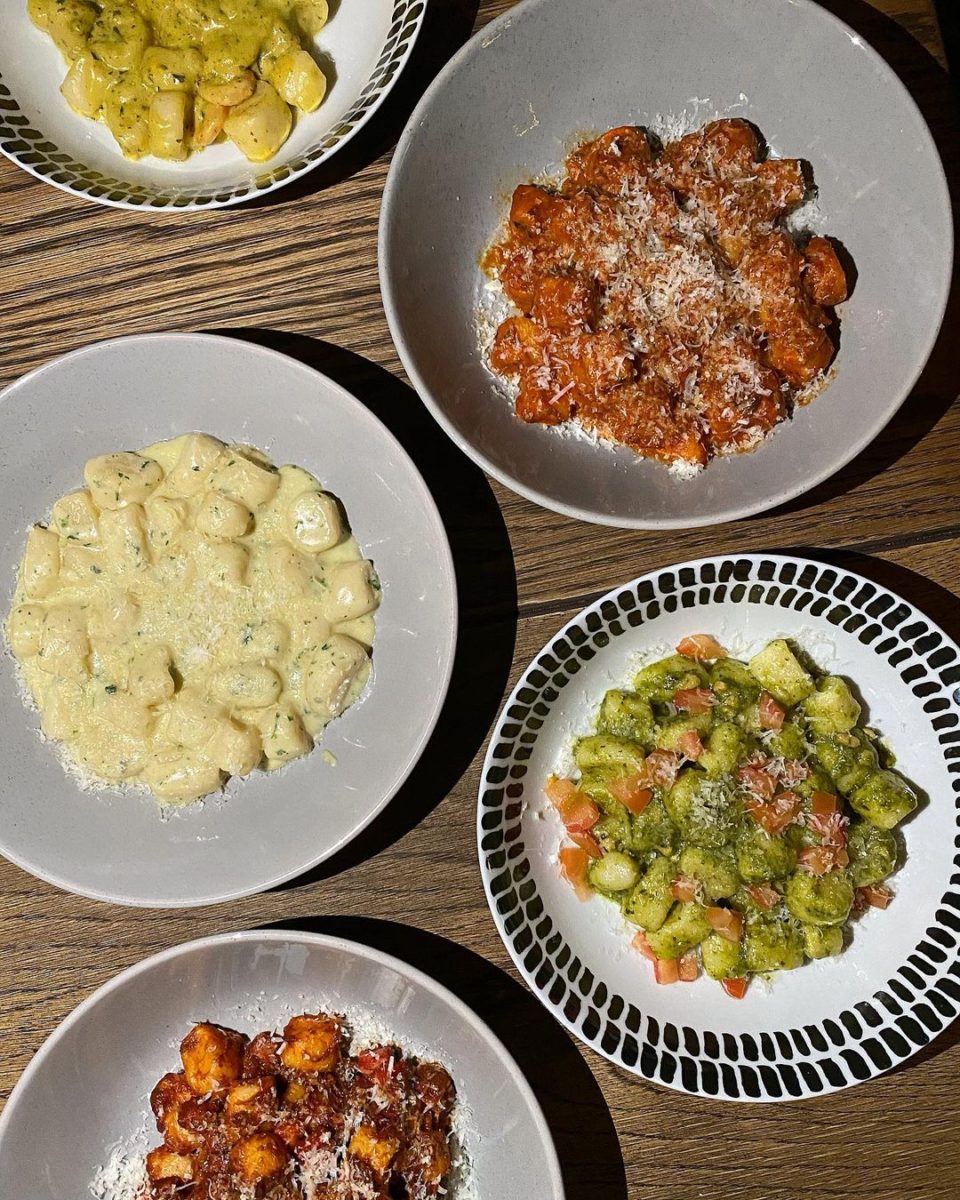 Surry Hills' favourite grungy cocktail bar has celebrated its 10th anniversary with a sharper focus on food, introducing a pizza oven and finessing a satisfying Italian menu hinged on comfort classics. With its 1980s rock & roll aesthetic providing the punch, complemented by a zesty playlist of stone-cold classics, Vasco now serves up dishes that are as immensely satisfying as the bar's impressively creative cocktails.
That spicy vodka rigatoni is a strong contender for the best pasta in Surry hills right now, and the pumpkin four cheese with walnut pizza is just as solid. The kitchen pops in other creative kinks like elevating fresh burrata with fresh peaches, heirloom tomatoes, rocket pesto and amaretto.
Address: 421 Cleveland St, Surry Hills NSW 2010
Contact: +61 433 841 195
Opening Hours: Tuesday – Saturday (5 pm – 12 am)
---
Besuto, Circular Quay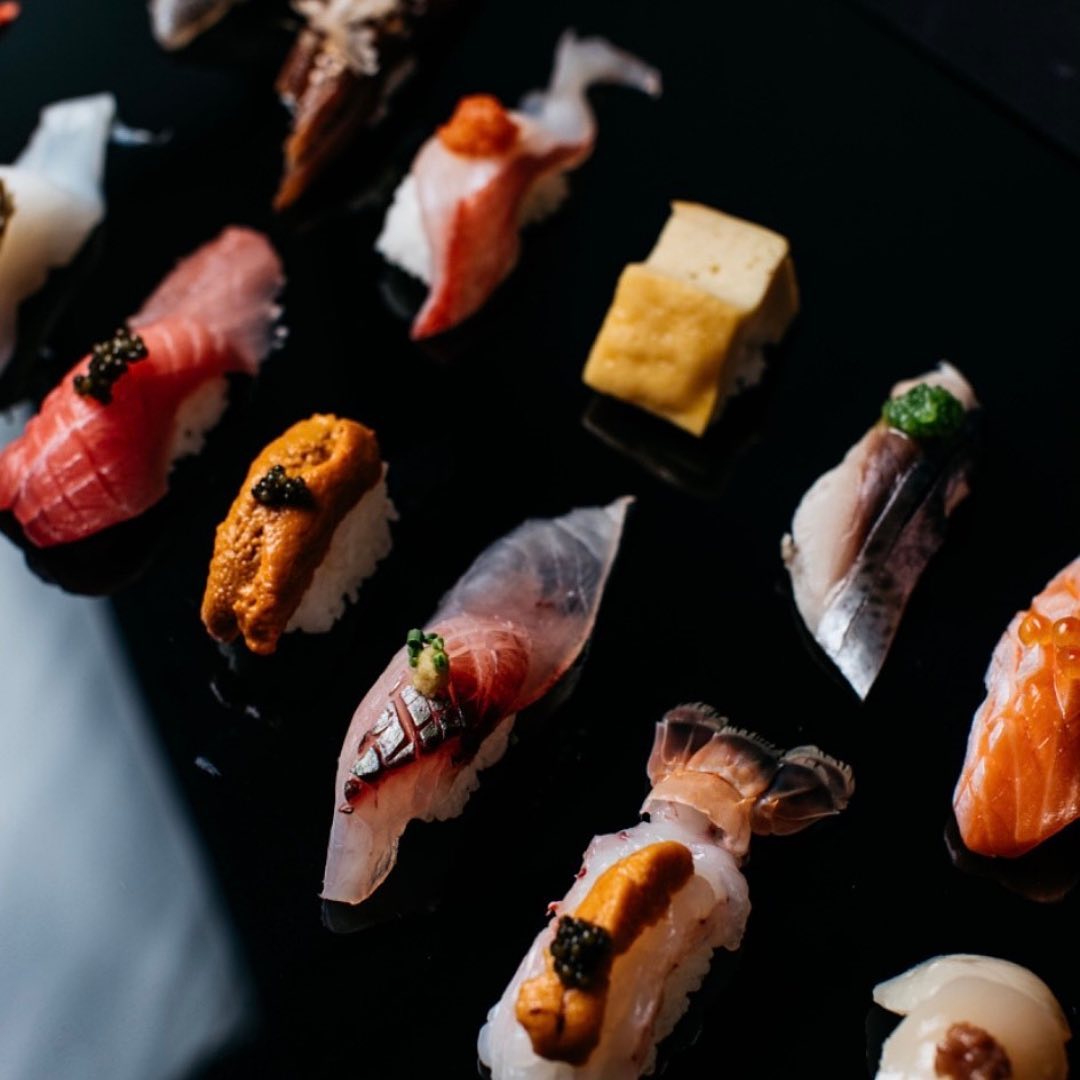 Besuto has opened at a time when Sydney's obsession with omakase menus has really picked up. It seems every modern food precinct needs a high-profile omakase dining experience now, and for Circular Quay's growing Quay Quarter that is Besuto.
Under the direction of owners Joel Best and awarded Finnish chef Tomi Bjorck, the 14-seat sushi bar is powered by the studious preparation of sushi masters Hiro Kano and Hiro Fujita who have put together an 18-20 course omakase experience. Coupled with a truly excellent drinks menu of hard-won Japanese whisky, wines and sakes, Besuto is easily one of the best new restaurants in Sydney.
---
---
Address: 6 Loftus Ln, Sydney NSW 2000
Opening Hours: Tuesday – Thursday (5:30 pm – 11:30 pm); Friday – Saturday (12:30 pm – 11:30 pm)
---
Jane, Surry Hills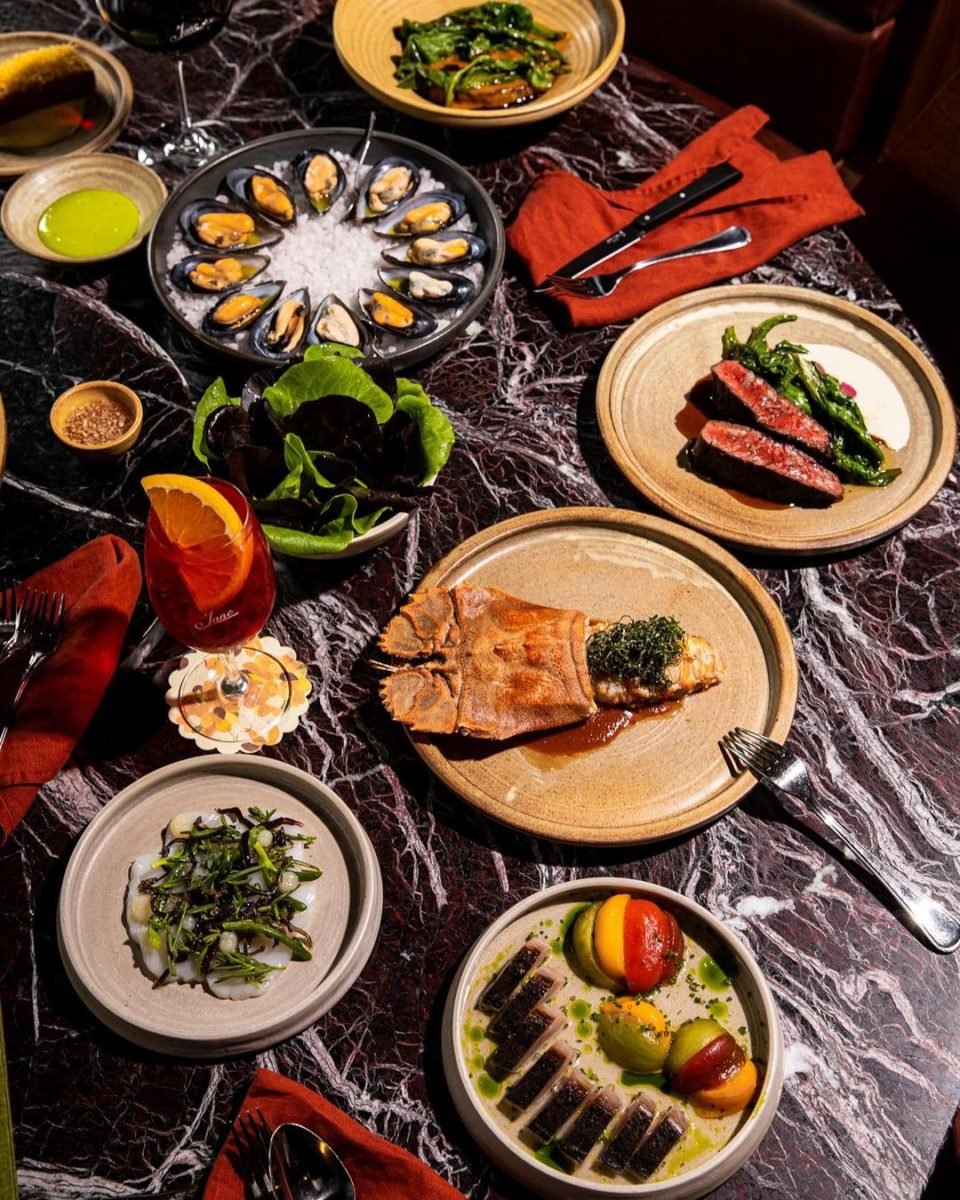 The space that was once Bar Ume on Bourke Street, Surry Hills has welcomed the newest Sydney restaurant from celebrated chef Tristan Rosier.
Where his degustation-only fine diner, Arthur Restaurant, is named for the chef's grandfather, Jane takes its identity from Rosier's grandmother. Not only that but the space has been designed as a homage to Rosier's grandparents' house, and it's clear they had great taste. Aesthetically, Jane is unlike anything else in Sydney, weaving an incredibly warm and welcoming space finessed so perfectly by Luchetti Krelle Studios.
Whether you're perched up at the imposing round marble table by the window, or settling into the golden corduroy-backed booth seating in the backroom, comfort is a given here. As is satisfaction; where Arthur is only for diners willing to strap in for an adventurous and reliable set menu, Jane is a la carte.
Although both rest heavily on native Australian ingredients filtered through European sensibilities, giving head chef Victoria Scriven plenty of scope to play around with generous menu items like 500g lamb chop with pesto and jus, Murray cod fillet in a native curry, and a signature Jane's pink cake which some have described as a curious hybrid of pavlova and a Golden Gaytime.
Address: 478 Bourke St, Surry Hills NSW 2010
Contact: 0403 632 355
Opening Hours: Wednesday – Sunday (5 pm – 11:30 pm)
---
Paski Vineria Popolare, Darlinghurst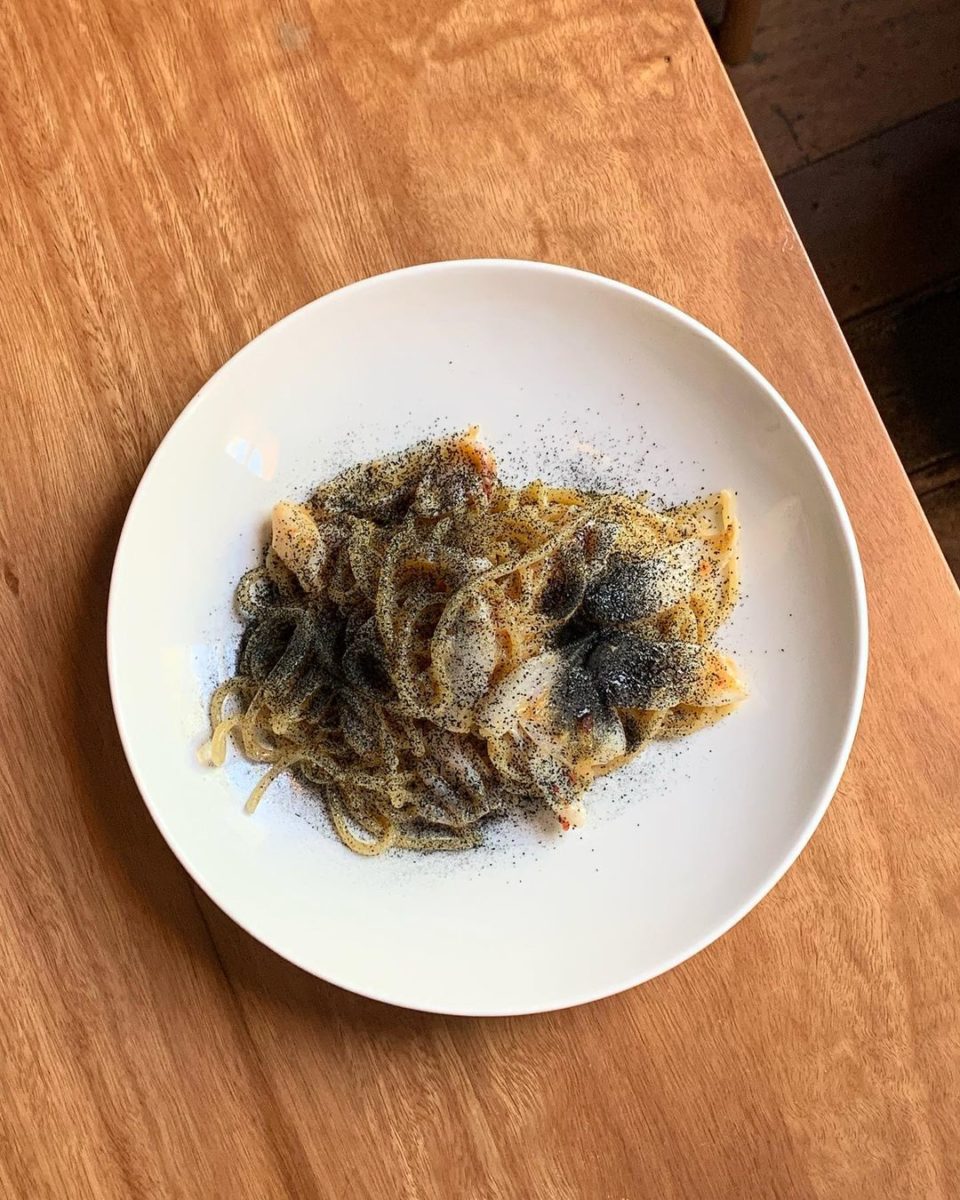 Ragazzi and 10 William Street's former head chef, Enrico Tomelleri, now commands the kitchen at Paski Vineria Popolare. It's a two-storey restaurant and bottle shop on Oxford Street spearheaded by Sydney wine legend Giorgio De Maria along with Mattia Dicati and the celebrated chef, which has so far proven incredibly popular amongst Sydney's more discerning diners and drinkers.
De Maria's reputation as a dependable wine expert is clearly expressed here, but Tomelleri's food cannot be upstaged. It's all kept very simple here, working through dishes like a seafood tonnarelli, "crazy" water fish with mussels, and fried tapioca and asiago with chestnut honey.
Address: 239 Oxford St, Darlinghurst NSW 2010
Opening Hours: Monday – Saturday (5 pm – 12 am)
---
Ploos, The Rocks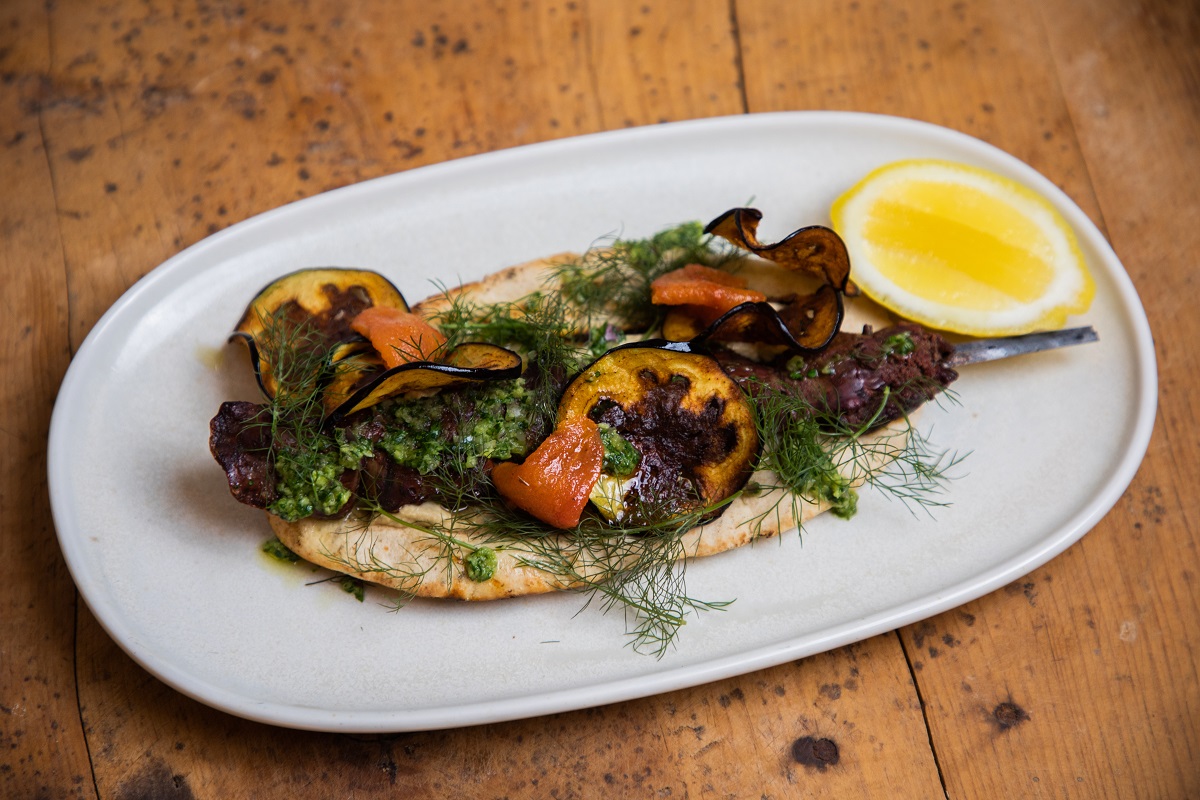 Anyone familiar with Sydney restaurants should already be well-versed in Peter Conistis' tireless work when it comes to upscale Greek in Australia. Although Hellenic dining is less well represented in the heart of the city when compared to Italian and French, Conistis' long-standing Alpha has long been a favourite for when spanakopita and lamb shoulder takes priority over steak frites and Cacio e Pepe.
Ploos is his newest restaurant, lapping up views of Sydney Harbour in The Rocks while taking on South Aegean flavours, expressed in dishes like grilled Skull Island prawns, lamb tomahawk, and grilled halloumi with fennel glyko.
Address: Bay, 7/7-27 Circular Quay W, The Rocks NSW 2000
Opening Hours: Thursday – Saturday (12 pm – 12 am); Sunday (12 pm – 5 pm)
---
Loulou Bistro, Milsons Point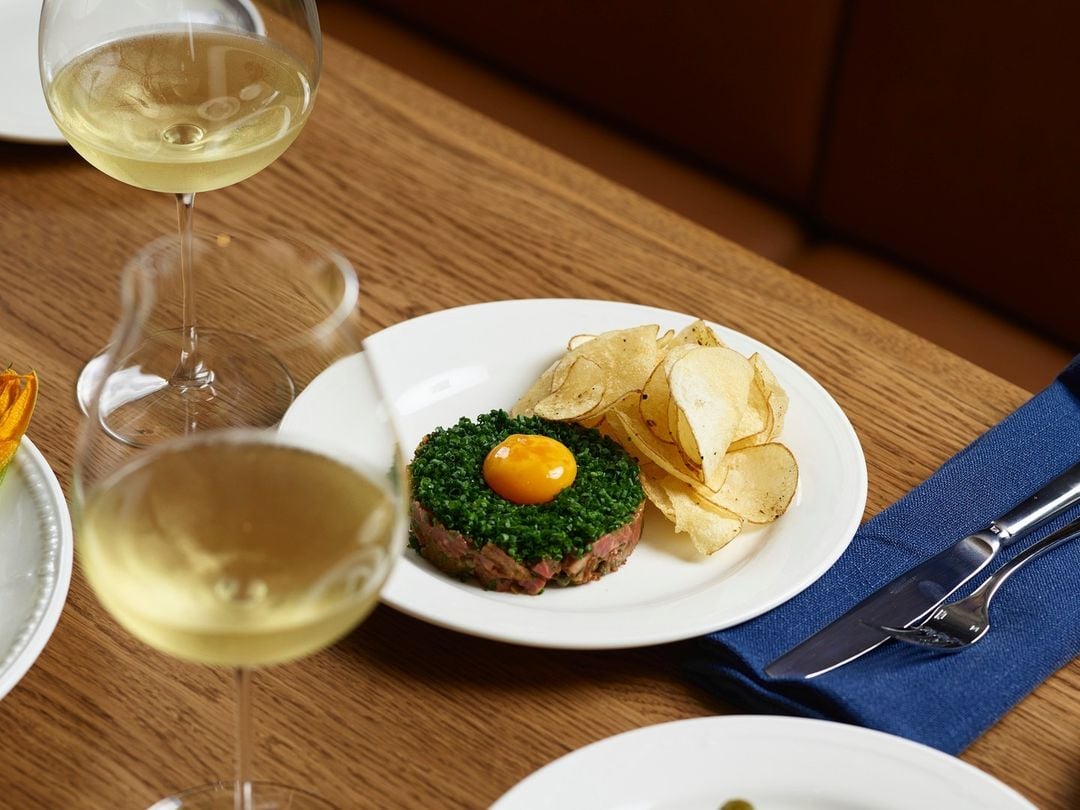 Milsons Point needed this. While the head-turning suburb-by-the-bridge has always been a coveted spot for Sydney, its dining scene has always lacked excitement outside of reliable locals like The Botanist, Grace of India, and Cool Mac.
Classic French is the order at this Lavender Street newcomer, and while Sydney has already had its fill of traditional bistro dining over the past year, Loulou sticks out with its bright, modern approach. Chef Billy Hannigan (formerly of Bistro Guillaume and London's famous The Ledbury) is responsible for the intensely satisfying mix of options, which stretches from meaty fare like rotisserie chicken and a signature burger, to hearty French classics like moules frites with Cafe de Paris butter and a daily-rotating pâté en croute.
Add an attached boulangerie for your morning pastries, and a wine list helmed by Shun Eto – Loulou is quintessential Sydney dining in 2022.
Address: 61 Lavender St, Milsons Point NSW 2061
Contact: (02) 8000 7800
Opening Hours: Monday – Thursday (12 pm – 11 pm); Friday – Saturday (12 pm – 12 am); Sunday (12 pm – 10 pm)
---
Charcoal Fish, Rose Bay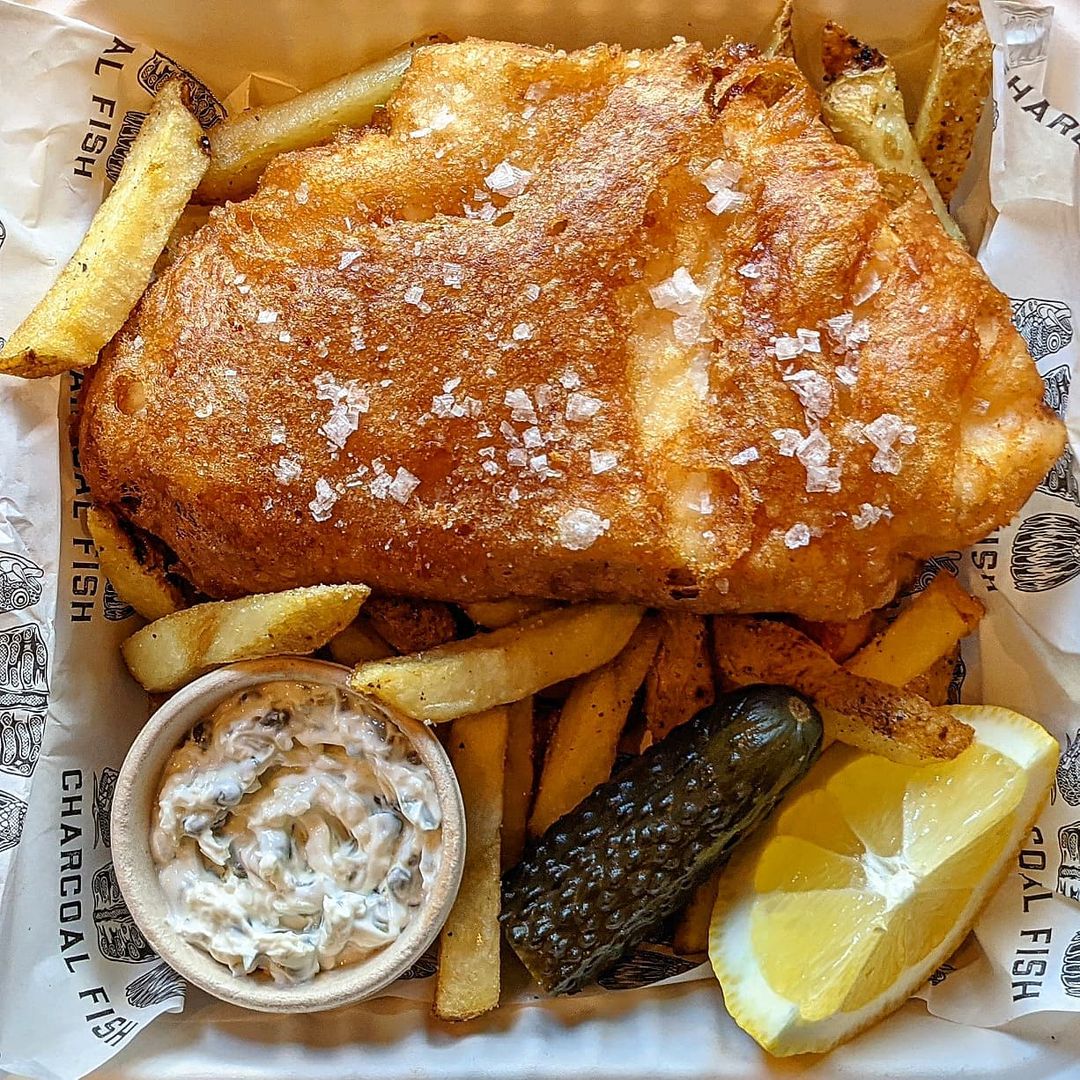 Given Saint Peter is now one of the best restaurants in Sydney, and has already made an impact that few restaurants will ever achieve, Josh Niland's casual spin, Charcoal Fish, is an absolute must. The classic Sydney charcoal chicken shop has been reimagined and spliced with an upmarket fish & chip shop for this brand new concept, where the kitchen focuses almost entirely on using Murray cod in interesting ways. Although you'd be a bit foolish to overlook the yellowfin tuna double cheeseburger, which has so far sent the city into an absolute loved-up spin, seeing the small space packed out almost every day since the upscale fish shop first opened.
Address: 670 New South Head Rd, Rose Bay NSW 2029
Opening Hours: Wednesday – Sunday (12 pm – 3 pm, 5 pm – 8:30 pm)
---
Lorraine's Bistro, Waverley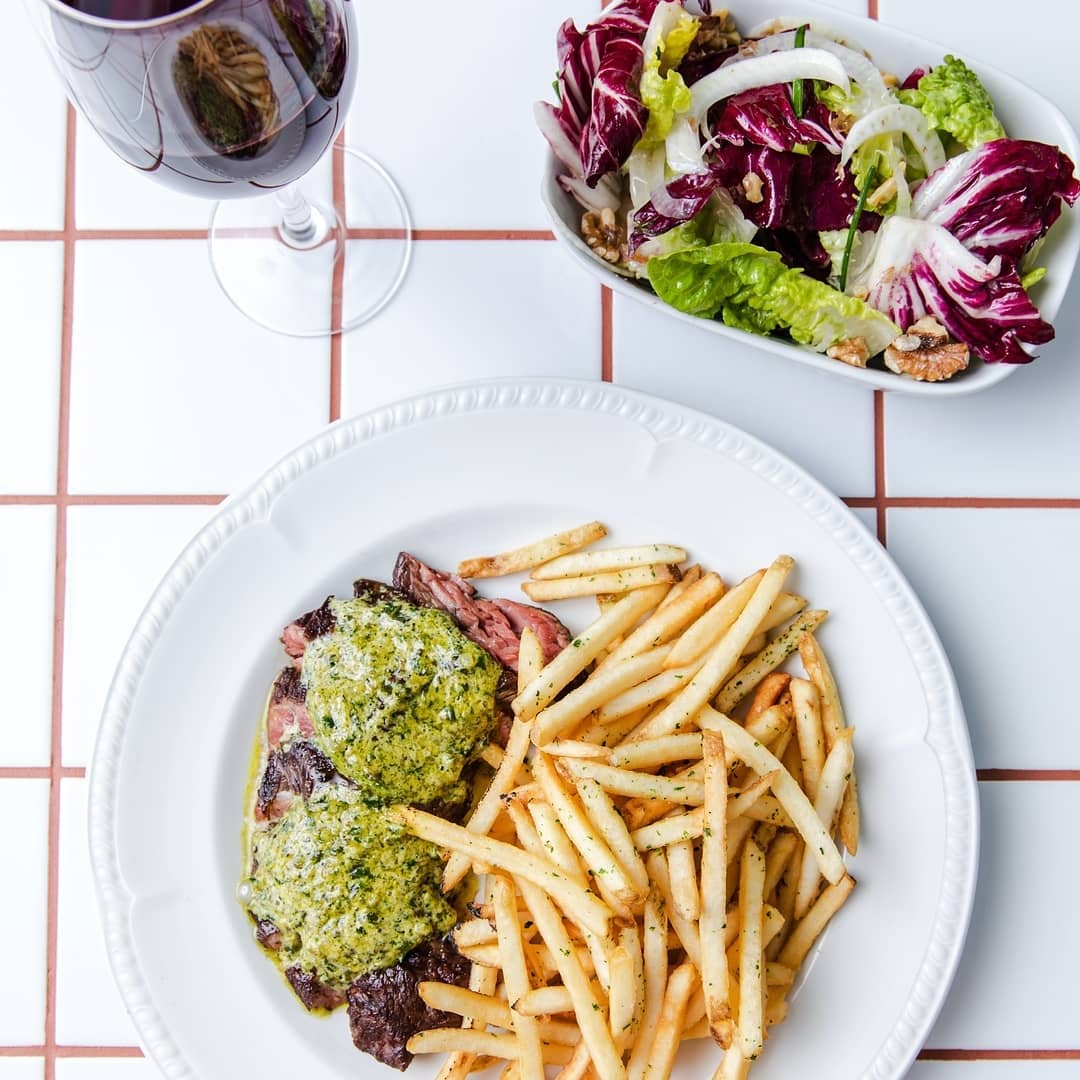 Opened up on level 1 of the iconic Robin Hood Hotel in Waverley, Lorraine's Bistro adds another casual French bistro to the scene. With a smart, handsome, and light-filled interior, the adventurous kitchen has appropriately added some new flair to the venue, French in style but with an obvious openness to global cuisine with chorizo croquettes and chargrilled WA octopus with harissa next to cuisine classics like baked camembert and confit dug leg.
Address: 203 Bronte Rd, Waverley NSW 2024
Contact: (02) 9389 3647
Opening Hours: Wednesday – Thursday (5:30 pm – 11 pm); Friday (4 pm – 11 pm); Saturday (12 pm – 12 am); Sunday (12 pm – 10 pm)
---
Shell House Dining Room & Terrace, CBD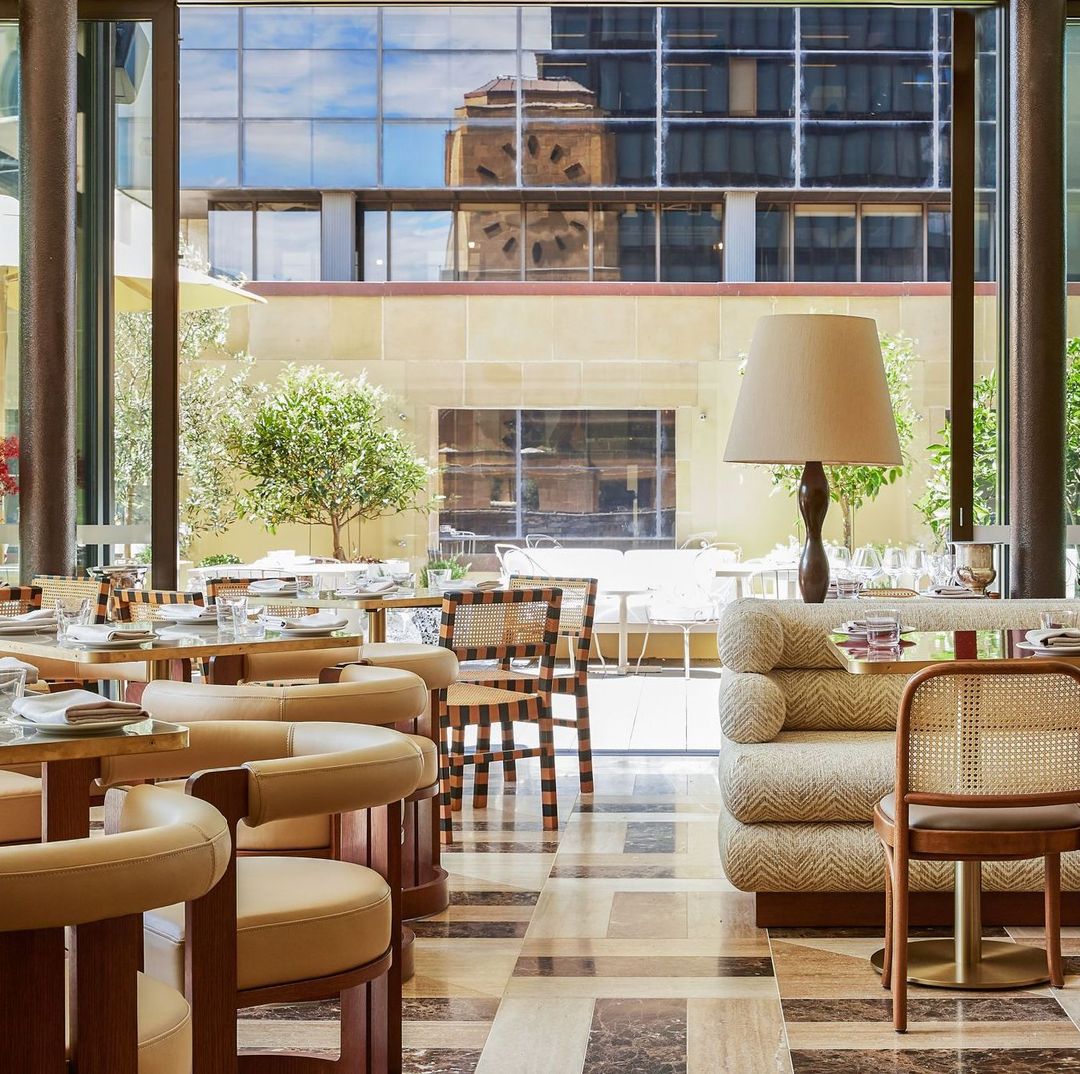 The city's only remaining interwar commercial building has been turned into Shell House, a four-in-one mega venue from Brett Robinson's super reliable Point Group. For this ambitious project, Robinson has put together a crack team of talent, including Alex Kirkwood as Food & Beverage Director, Joel Bickford (ex-Aria) as Head Chef, and Shun Eto – who was a guest on our podcast, Friday Sharpeners, way back when – all of whom have turned this into the new "it" venue of Sydney.
From the Mad Men ambience of Clocktower Bar, literally digging out the guts of the old clock that sits atop the building, to the theatricality of Menzies Bar and the style of Sky Bar, Shell House hides plenty of action behind that glazed terracotta facade. But it's the classicism of the Dining Bar & Terrace that is the best spot if you are here strictly for dinner.
Want more insight? Read our review of Shell House here.
Address: Level 9/37 Margaret St, Sydney NSW 2000
Contact: (02) 8262 8888
Opening Hours: Wednesday (5:30 pm – 11 pm); Thursday – Saturday (12 pm – 11 pm)
---
Soul Deli, Surry Hills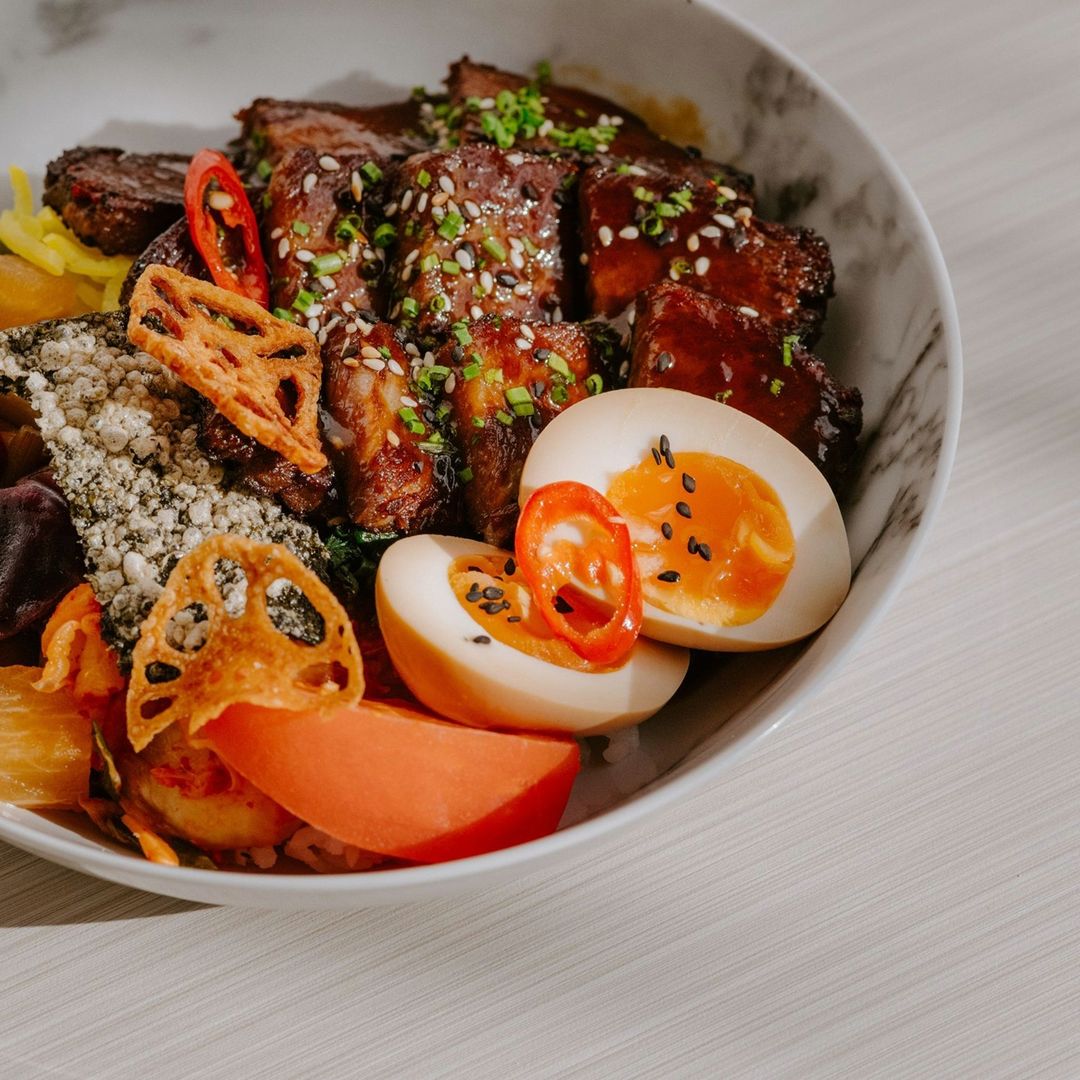 Soul Deli is quite simply one of the best cafes in Sydney right now, and a unique addition to the inner-city's brunch scene. Korean fried chicken served on fluffy pancakes for breakfast? A Korean-inflected twist on the classic Aussie big breakfast with bulgogi mushrooms and white kimchi? Jars of preserves sold for takeaway along with Korean doughnuts and kimchi grilled cheese sandwiches? Soul Deli has got plenty going for it, spinning off from the more upscale Soul Dining by offering the city a by-day staple that is absolutely one of the fresh new must-try places in Sydney.
Address: Shop 1&2/185 Campbell St, Surry Hills NSW 2010
Opening Hours: Monday – Sunday (7 am – 4 pm)
RELATED: The Best New Bars In Sydney
---
Il Pontile, Woolloomooloo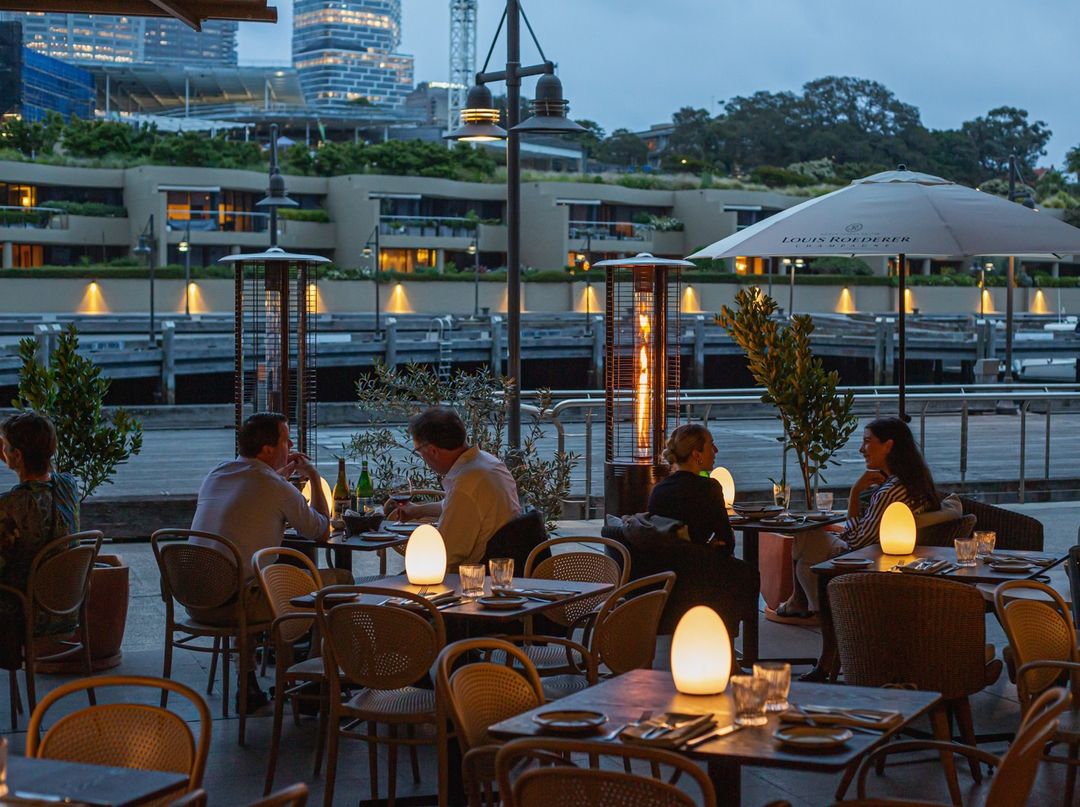 Il Pontile is a hub of fresh pasta, a great wine list, and exceptional signature cocktails on Woolloomooloo's iconic Finger Wharf. Having replaced The Amalfi Way, this new venture from Audacia Enterprises and Mario Percuoco is a fantastic addition to a cosy precinct that includes reliable players China Doll and Otto, sidling up to the breezy waterside location with clear designs on becoming just as reputable as its neighbours.
And that shouldn't be a tough goal to achieve. The food is invariably excellent, from the palate-cleansing block of fresh watermelon drizzled in molasses and covered with fresh goat's cheese, to the signature seafood linguini served in a parchment bag.
Address: S2/6 Cowper Wharf Roadway, Woolloomooloo NSW 2011
Contact: 1800 517 203
Opening Hours: Tuesday – Sunday (12 pm – 11:30 pm)
---
La Salut, Redfern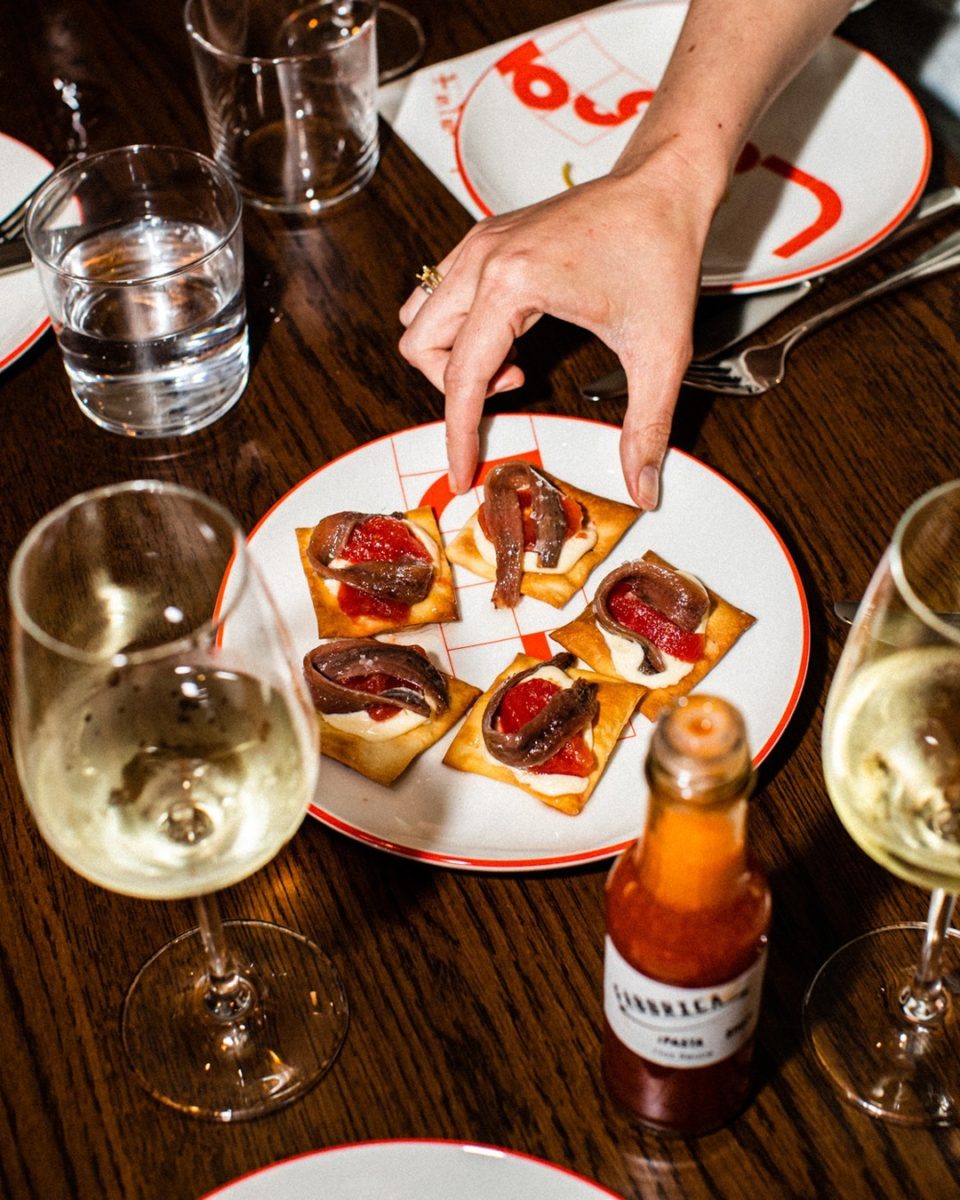 A Catalan inspired wine bar from the folks behind Love, Tilly Devine, Ragazzi and Dear Sainte Éloise? Was there any doubt that La Salut would quickly shoot up to become one of the most popular new bars in Sydney.
Located above The Norfolk, La Salut boasts a wine list of more than 250 bottles, with most varietals coming straight from Spain. And of course, you've got plenty of tapas to keep you busy while you work through the drinks menu, from black and blistered octopus to salty crackers with Cantabrian anchovies.
The wine list is so bold and adventurous that you're guaranteed to come across something that'll have you desperately browsing online wine stores. You won't need to. La Salut also owns The Norfolk's attached bottle shop now, so if you find any drops you like on the menu, you can pop on down and make that rewarding purchase so you can spread the love to your house guests.
Address: 305 Cleveland St, Redfern NSW 2016
Contact: 0412 872 855
Opening Hours: Wednesday – Friday (5 pm – 12 am); Saturday (12 pm – 12 am); Sunday (12 pm – 10 pm)
---
Amah by Ho Jiak, Chatswood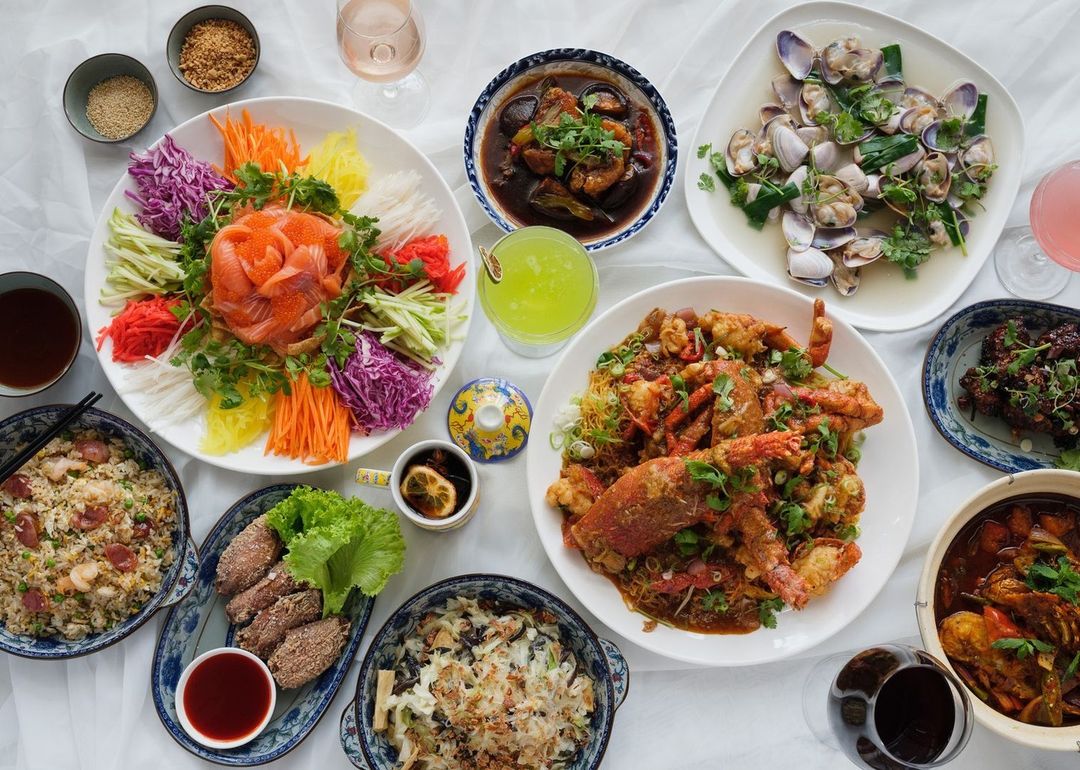 Chatswood's General Chao didn't last long despite Sydney's endless love of Asian fusion dining. In its place is a new 250-seater eatery called Amah, helmed by seasoned chef Loong Oon, whose immensely successful resume includes Sydney fine dining icon Quay and the equally revered Mr Wong.
Ho Jiak's Junda Khoo has collaborated with Oon to turn in what is the city's most exciting new mod-Asian eatery, gifting Chatswood a distinctive play of Malay-Chinese cooking and allowing Oon to pay tribute to his amah (which is the Teochew and Hokkien word for "grandmother").
Some of the world's best restaurants are built on seasoned chefs translating their childhood favourites to a restaurant environment, so this culinary autobiography is a must next time you find yourself in Chatswood.
Address: Chatswood Interchange Level 3 K1 & K2, 436 Victoria Ave, Chatswood NSW 2067
Contact: (02) 9170 4714
Opening Hours: Monday – Wednesday (11:30 am – 2:30 pm, 5 pm – 9pm); Thursday – Saturday (11:30 am – 2:30 pm, 5pm – 9:30 pm); Sunday (11:30 am – 2:30 pm, 5 pm – 7 pm)
---
Lucky Kwong, Eveleigh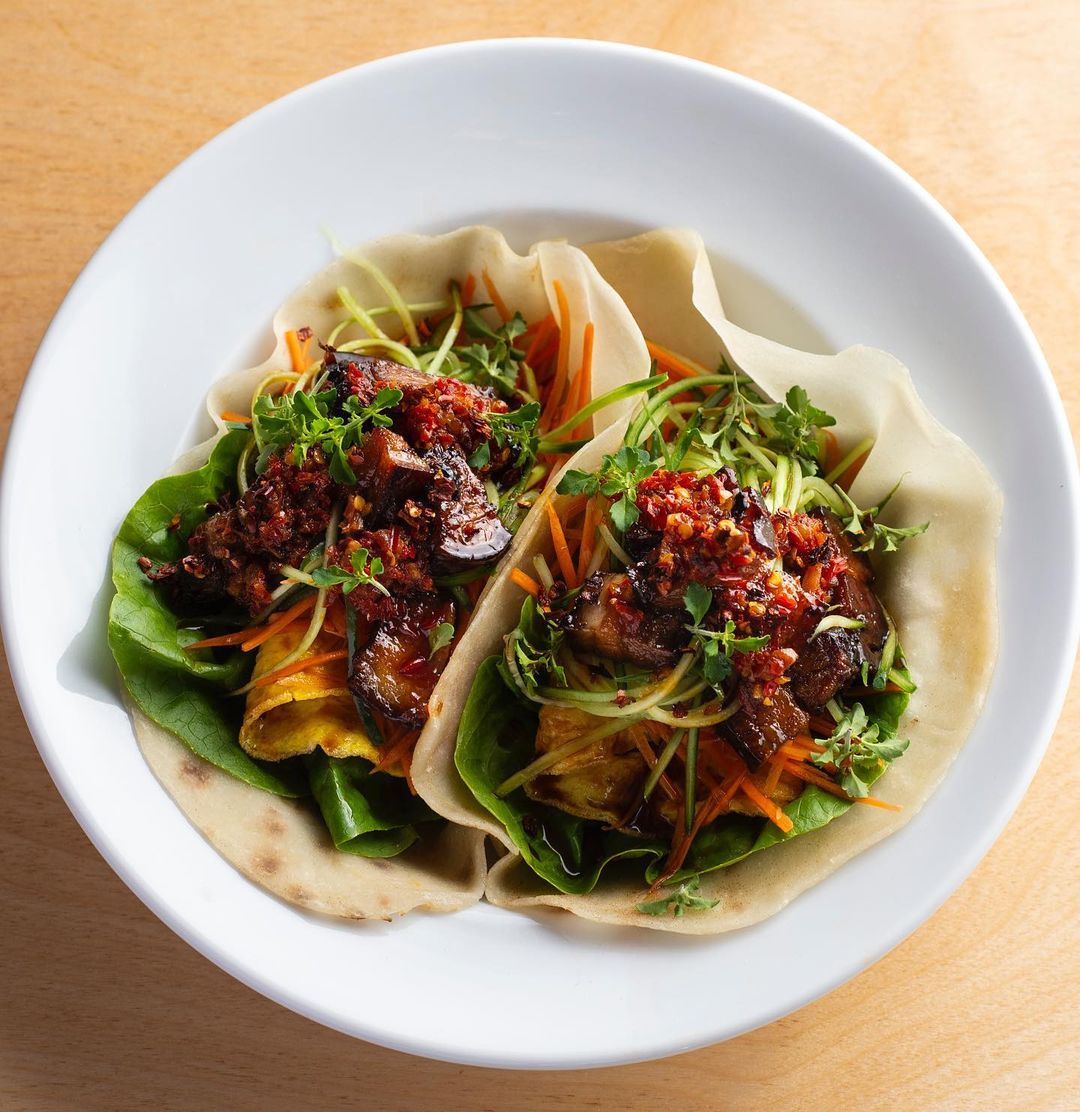 Kylie Kwong is back, making a long-awaited return to Sydney's dining scene with Lucky Kwong. The vibrant casual eatery, part of the fresh-faced Everleigh development, is filled with steamed prawn dumplings and steamed Hokkien noodles served up alongside show-stealers like signature steamed savoury pancakes with fried egg, vegetables, Asian herbs and caramel-tamari, and sung choi pork baos with ginger, mushrooms, and Warrigal greens.
Address: 2 Locomotive St, Eveleigh NSW 2015
Contact: (02) 8377 1878
Opening Hours: Monday – Friday (11 am – 2:30 pm)
---
Pub Life Kitchen, Ultimo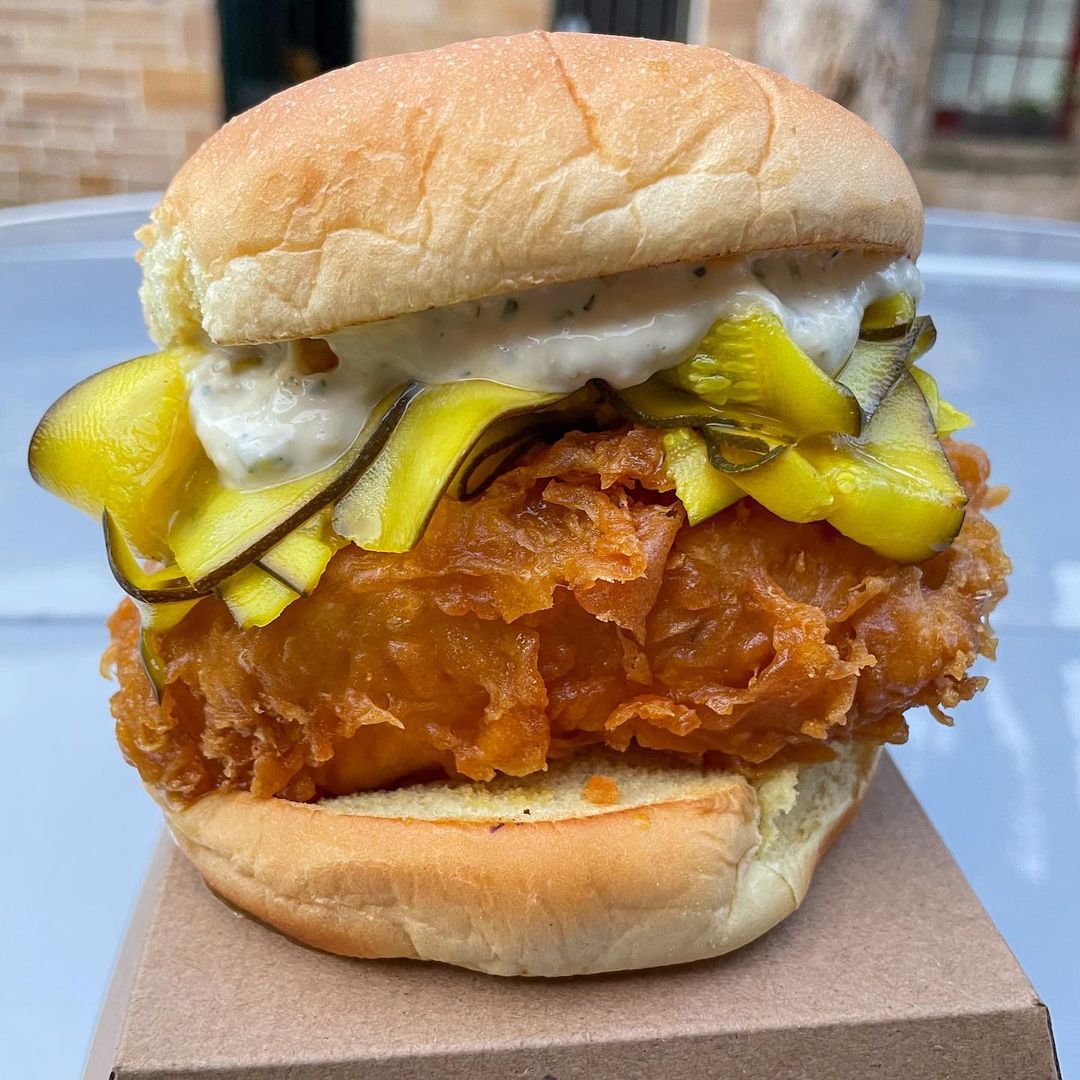 Serbian-influenced pub classics and some of the best burgers in Sydney is what you should expect when heading through to Ultimo's Pub Life Kitchen, a triumphant return for the beloved Lord Wolseley Hotel kitchen which was shut down a few years ago so burger kind Jovan Curic could take his highly regarded burgers out west.
Now the man is back where he belongs, serving up both familiar and different dishes like the traditional cevapi – a grilled sausage without the casing, served with pickled onions, potatoes, and mushrooms. Sydney rarely gets to experience Serbian bistro food, so heading along to Pub Life Kitchen is your chance – if you can resist some of those burgers, that is.
Address: 265 Bulwara Rd, Ultimo NSW 2007
Contact: 0467 644 434
Opening Hours: Wednesday – Friday (5 pm – 8:30 pm); Saturday (12 pm – 3 pm, 5 pm – 8:30 pm); Sunday (12 pm – 4 pm)
---
Bar Suze, Surry Hills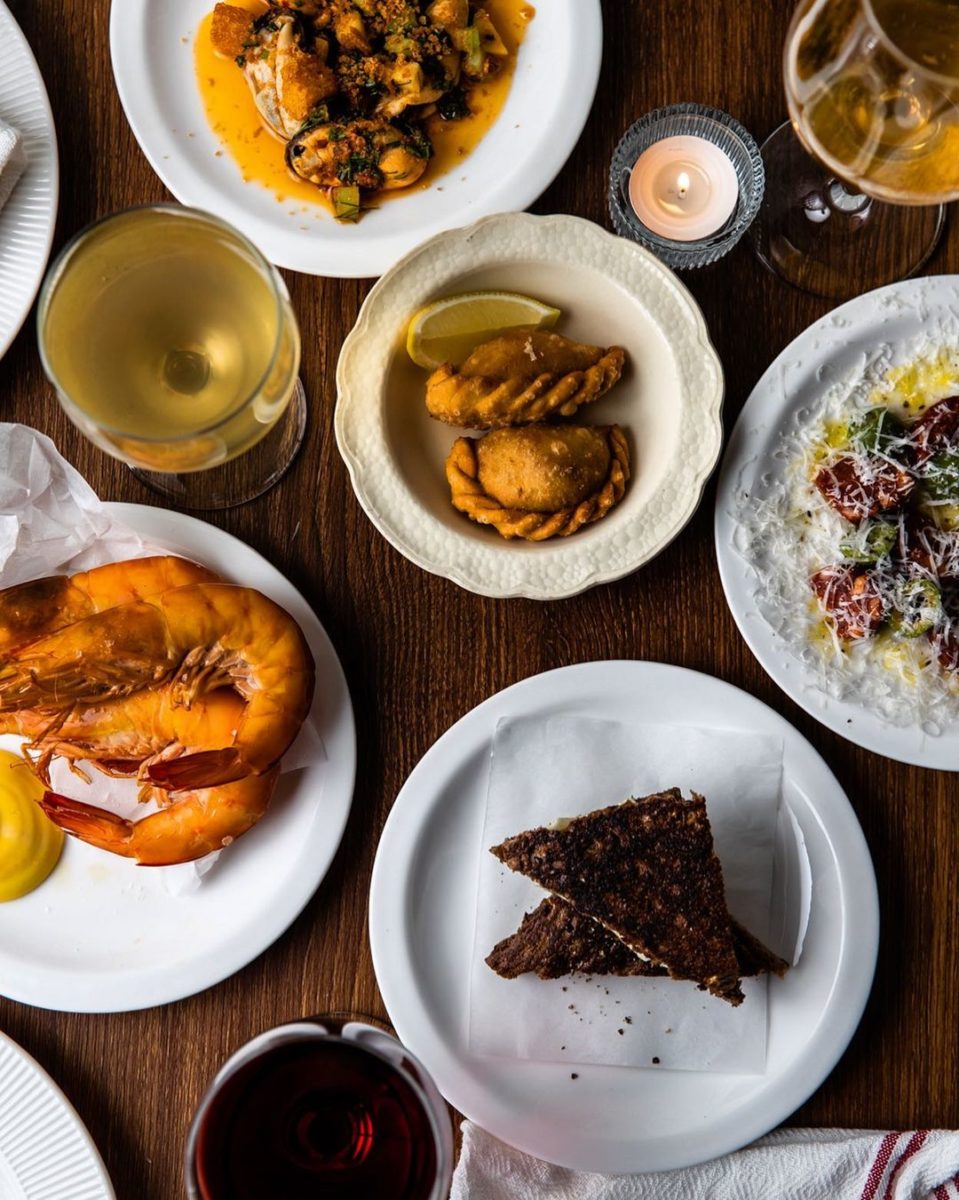 Bar Suze is all about the Scandi flavoured snacks, bringing a back of Swedish flavour to Surry Hills with a charmingly casual European bistro that has been winning hearts all over Sydney with generous snacks and a great wine list.
Australia, French and Italian producers get the brunt of showings where the drinks menu is concerned, but it's the food that has been keeping people coming back for more, ranging from ricotta gnocchi with honey bugs and bisque to whole wood-smoked eggplant with brown butter, sour currants and sheep's cheese. Clearly, this is much more than just a wine and cocktail bar.
Address: 54 Foveaux St, Surry Hills NSW 2010
Opening Hours: Wednesday – Saturday (6 pm – 12 am)
---
Haco, Surry Hills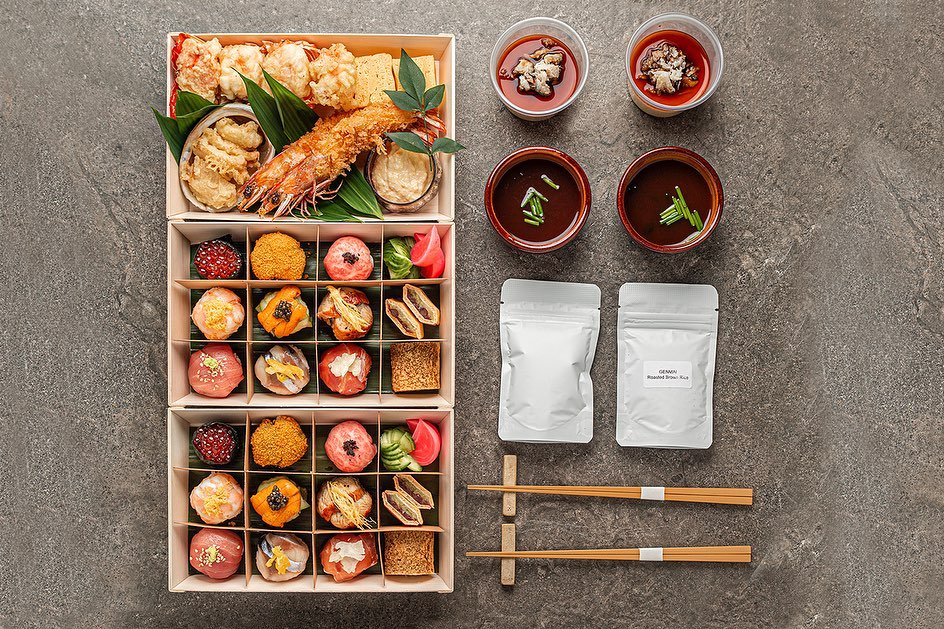 Haco is a new tempura restaurant in Surry Hills, aiming straight for Sydney's undying love of Japanese cuisine with an omakase that typically consists of 20 courses. That might seem like a lot, especially when it's surrounding deep-fried food, but the light batter and inventive tempura dishes will keep things engaging from start to finish, overseen by the studious Keita Abe.
Given Tokyo is absolutely teeming with these kinds of small-format tempura restaurants, it's about time Sydney was gifted a beautiful homage to this crucial part of Japanese dining.
Address: 21 Alberta St, Sydney NSW 2000
Contact: 0408 866 285
Opening Hours: Tuesday – Saturday (5:30 pm – 11 pm)
---
Westwood Pizza, Newtown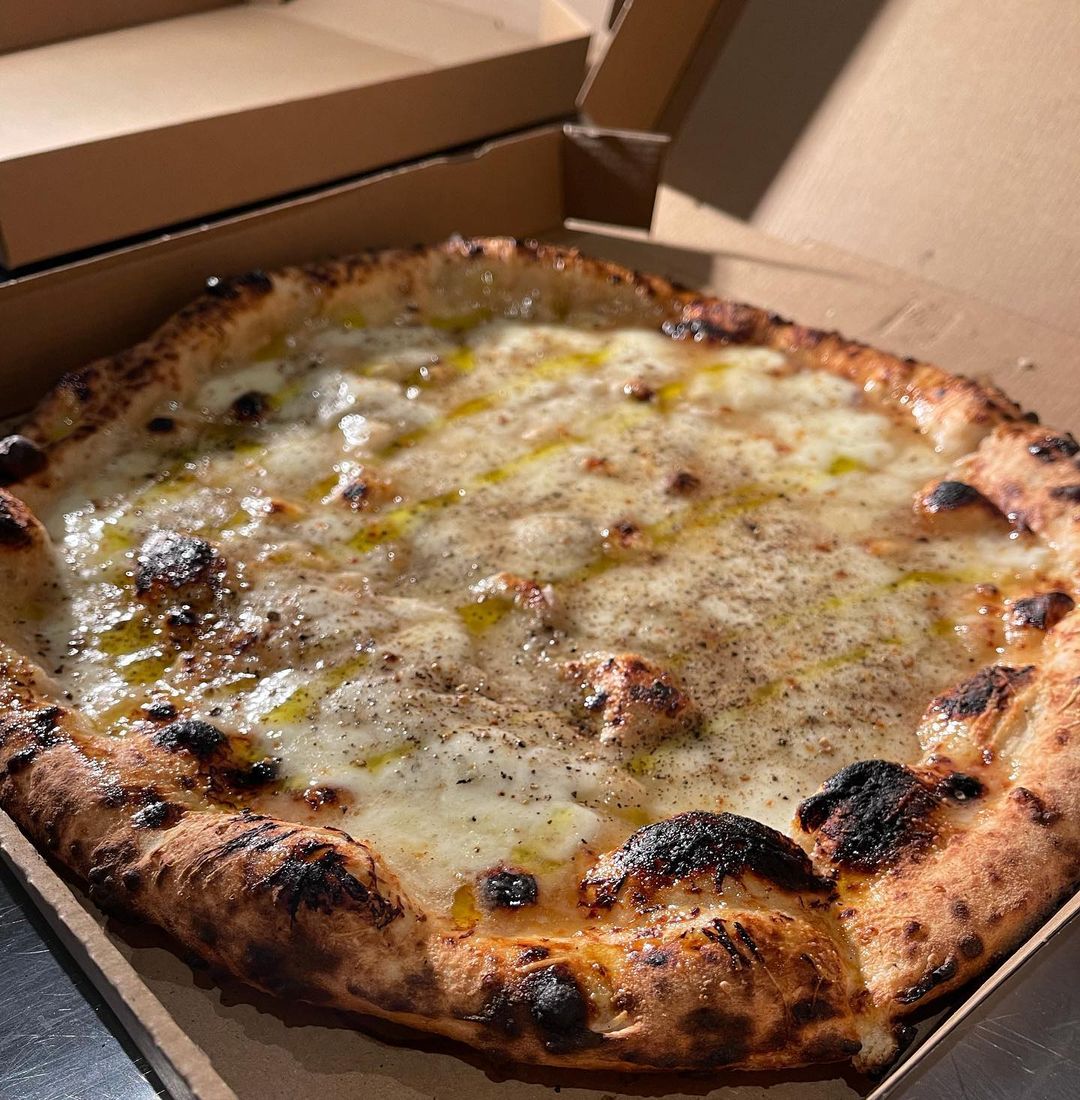 Westwood Pizza has quickly shot through to become one of the best pizza places in Sydney. That's no surprise, especially when you manage to get your mouth across a slice of fermented garlic-honey pizza – a pie so good that it has now become one of the city's most emblematic new dishes. It's the kind of pizza that will sell out every night, so a bit of planning (or pre-ordering) is required before you head along to the ridiculously popular Newtown spot.
Address: 245 Australia St, Newtown NSW 2042
Contact: 0466 181 266
Opening Hours: Wednesday – Sunday (5 pm – 10 pm)
---
Bistrot 916, Potts Point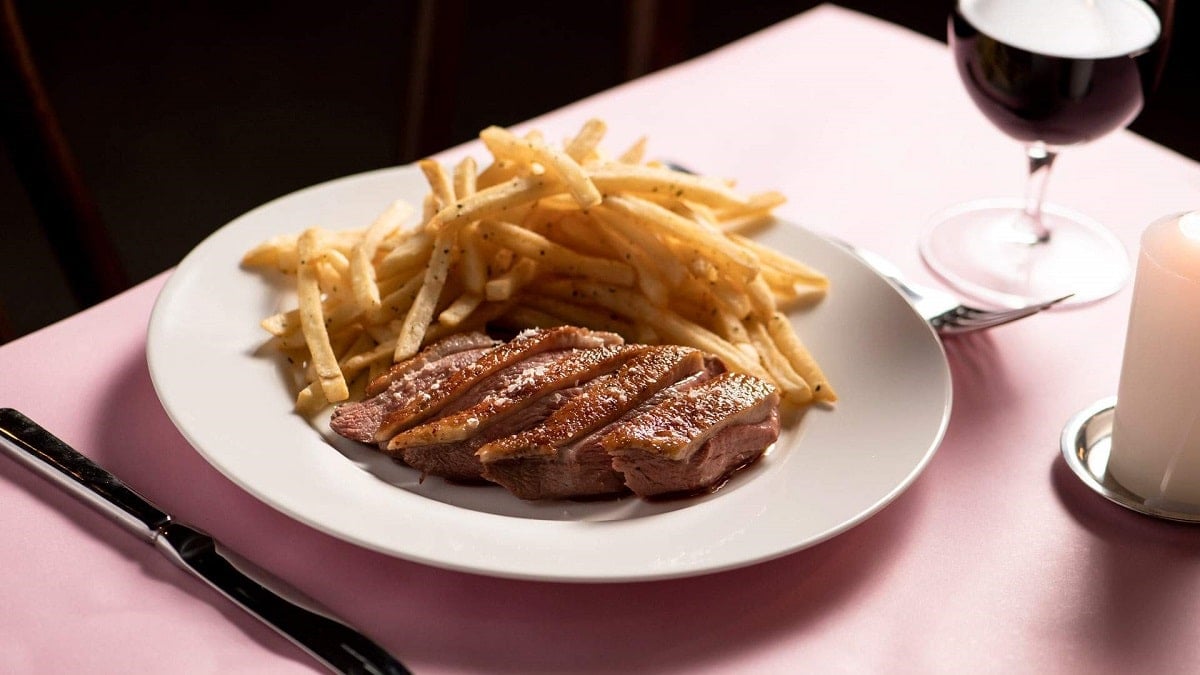 Surely one of the biggest openings of the year, Bistrot 916 is a neo-French restaurant in Potts Point helmed by none other than Dan Pepperell (best known for his work at 10 William St, Alberto's Lounge, and Hubert). He serves as co-owner along with Michael Clift and sommelier Andy Tyson, forming a supergroup of sorts that oversees a French bistro-style menu favouring seafood. Surely this is one of the best new restaurants Sydney offers right now.
Address: 22 Challis Ave, Potts Point NSW 2011
Contact: (02) 9167 6667
Opening Hours: Monday – Thursday (5 pm – 12 am); Friday – Saturday (12 pm – 3 pm, 5 pm – 12 am); Sunday (12 pm – 3 pm, 5 pm – 10 pm)
---
Porcine, Paddington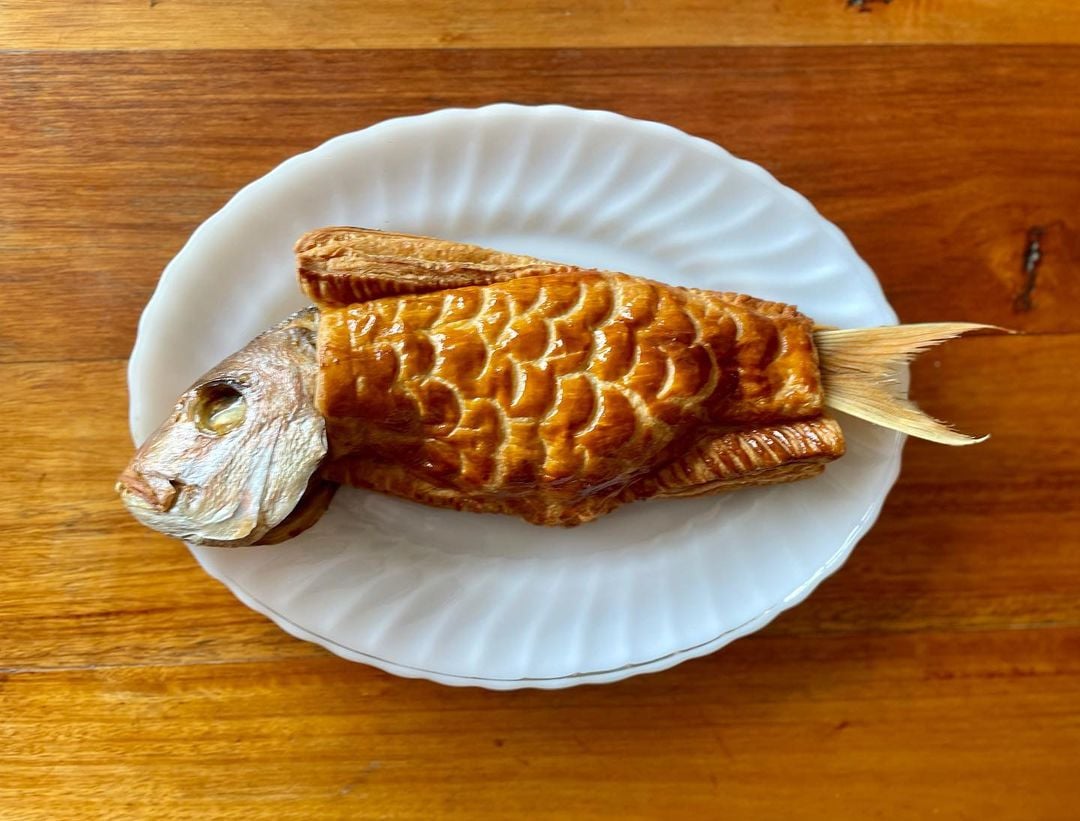 A French bistro located above a Paddington bottle shop. Porcine is one of the newest French bistros to open in Sydney, and it's fast become considered one of the best French restaurants the city has seen in quite some time. The simple, unfussed approach and complete faith the produce definitely plays a part in that, along with the romantic old-school atmosphere that puts great emphasis on unobtrusive yet attentive service. On your table, you should have a healthy spread of dishes like octopus aioli, smoked eel potato salad, pork chop with lardo and sherry, and duck pate with bread and Brandy.
Address: 268 Oxford St, Paddington NSW 2021
Contact: 0423 015 032
Opening Hours: Thursday – Friday (6 pm – 11 pm); Saturday (12 pm – 4 pm, 6 pm – 11 pm); Sunday (12 pm – 4 pm)
---
Butter x Impossible Foods Pop-Up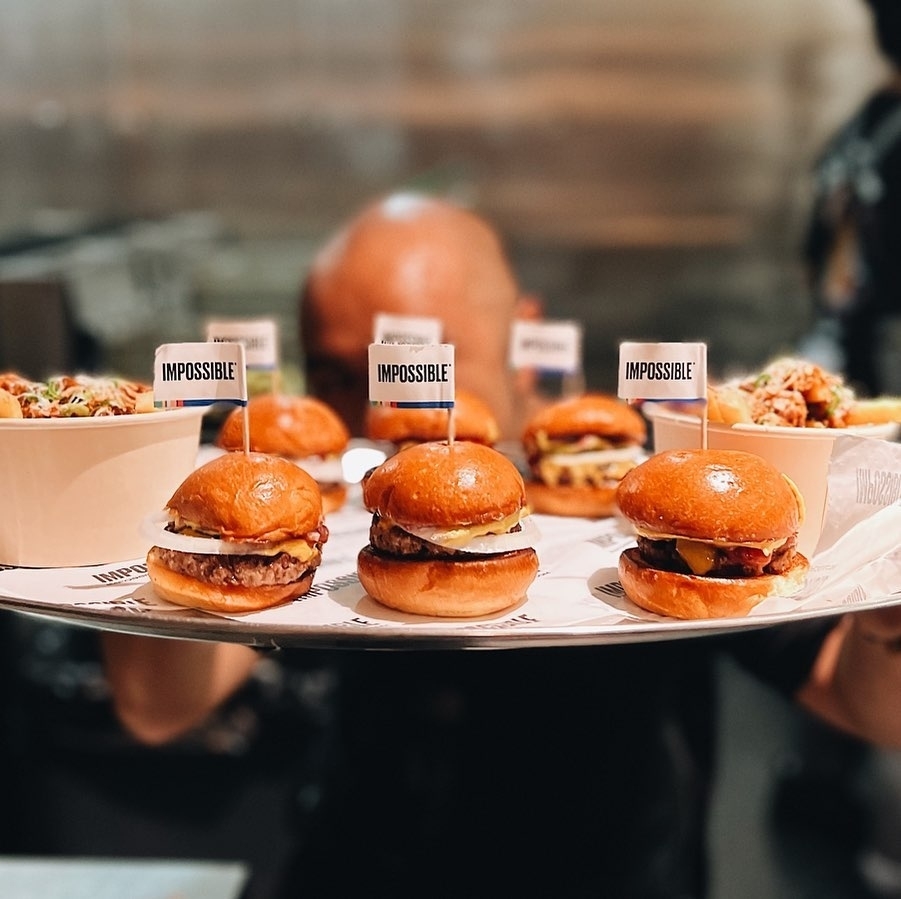 You already know Julian Cincotta's Butter, which has grown so large out of its original Surry Hills digs to now operate several venues from Parramatta to Chatswood.
The fried chicken, sneaker, and Champagne kings have teamed up with Impossible Foods to launch a temporary pop-up in The Rocks, showcasing plant-based meat in new creations like an Impossible Cheesburger and an Impossible Katsu sandwich that, quite honestly, taste better than most meat-based versions in Sydney right now. If you're looking for a bit of insight into how good Impossible plant-based meats can taste in gourmet dude food staples, head straight to this pop-up before it pops down in a couple of months.
Or you can just head along to the bar, which is serving up Hennessy and Moet for something a bit different to what The Rocks usually offers.
Address: 26 Playfair St, The Rocks NSW 2000
Contact: 0434 119 416
Opening Hours: Thursday – Friday (11 am – 10 pm); Saturday (9 am – 10 pm); Sunday (9 am – 6 pm)
---
Giuls, Surry Hills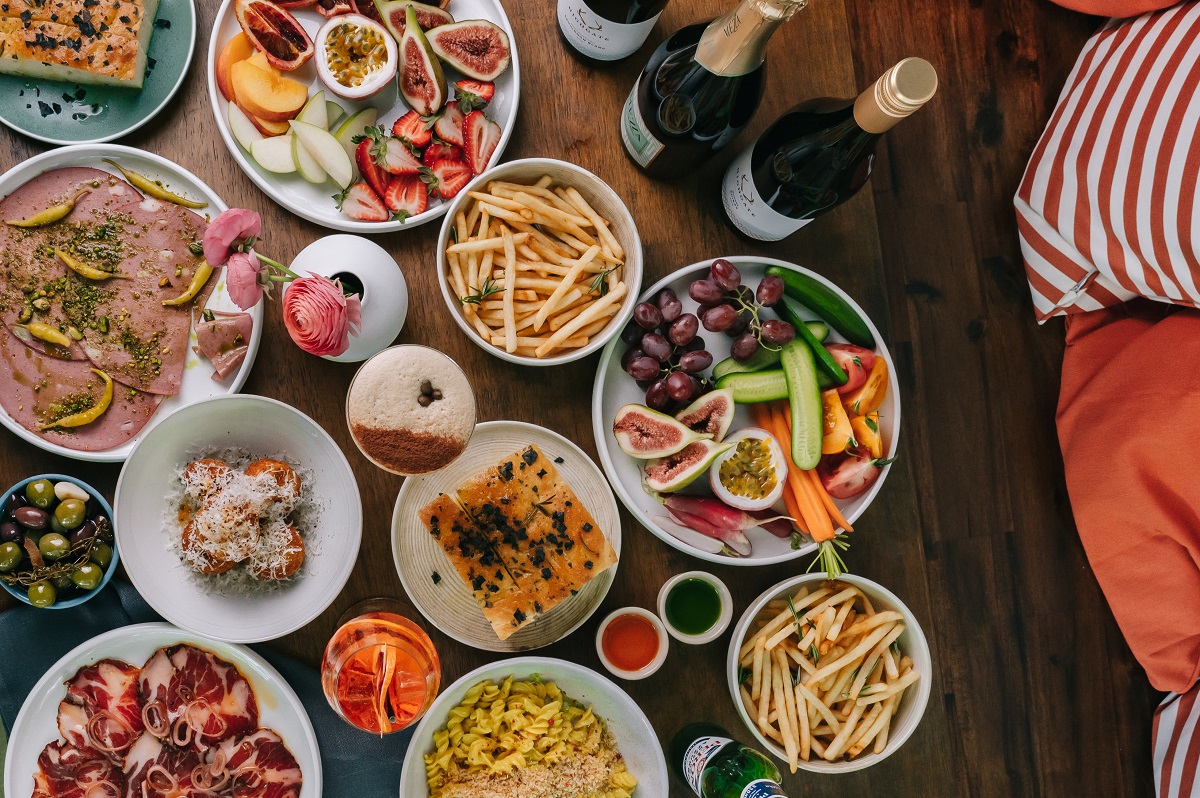 Surry Hills gets yet another rustic Italian restaurant in the form of Giuls. Although this time it's Giulia Treuner on the pans, making the move after 5 years at Rockpool Dining Group and teaming up with head chef Esmeralda Perez. Together, they drive a kitchen that takes the best parts of Tuscany and plates it up across a seasonal menu that favours handmade pasta and fresh seafood.
There's nothing on the menu that you haven't seen before, but the simplicity and quality of produce should speak volumes, best expressed through signature dishes like the squid ink fettuccine with crab, cherry tomatoes, and chilli, and the conchiglie with vodka, pancetta, and taleggio.
Address: Shop 1/515 Crown St, Surry Hills NSW 2010
Contact: 0411 155 301
Opening Hours: Wednesday – Thursday (4 pm – 11 pm); Friday – Saturday (12 pm – 11 pm); Sunday (12 pm – 10 pm)
---
a'Mare, Barangaroo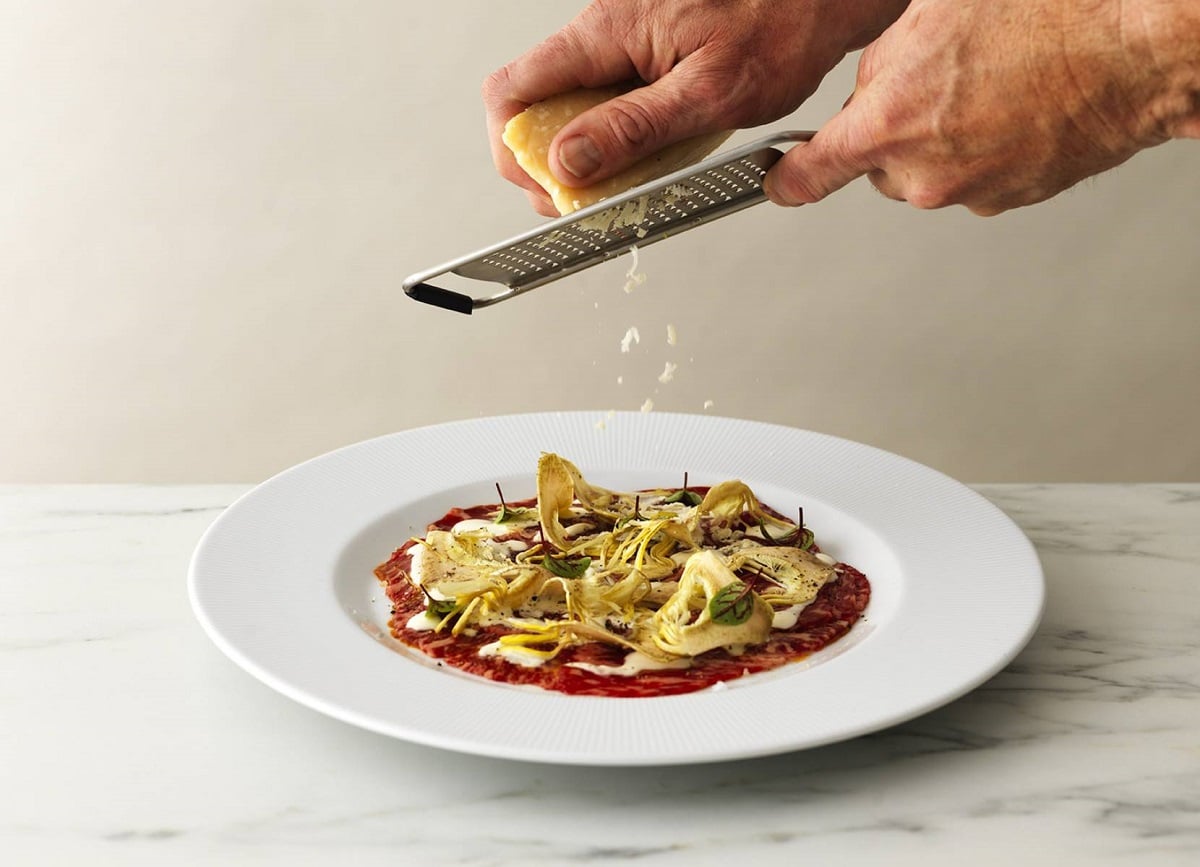 Sure, Sydney doesn't really need a new Italian restaurant, but no one with taste would dare pass up a new opening from Ormeggio at the Spit mastermind Alessandro Pavoni. A seafood-focused take on regionality, this Italian fine diner is playing at another level, with lush options like $295 ARS Italica oscietra caviar and a $180 1kg veal cutlet alla Milanese. There's also a range of pasta, from the $35 hand-cut tagliatelle with slow-cooked Wagyu Bolognese ragout, and a $220 Mancini Spaghetti XXL with rock lobster.
Address: Crown Sydney, Level 1/1 Barangaroo Ave, Barangaroo NSW 2000
Contact: (02) 8871 7171
Opening Hours: Tuesday – Thursday (12 pm – 12 am); Friday – Saturday (12 pm – 1 am); Sunday (12 pm – 12 am)
RELATED: Martin Place's $170 Million Dining Precinct Arrives In 2022
---
L'Heritage, Mosman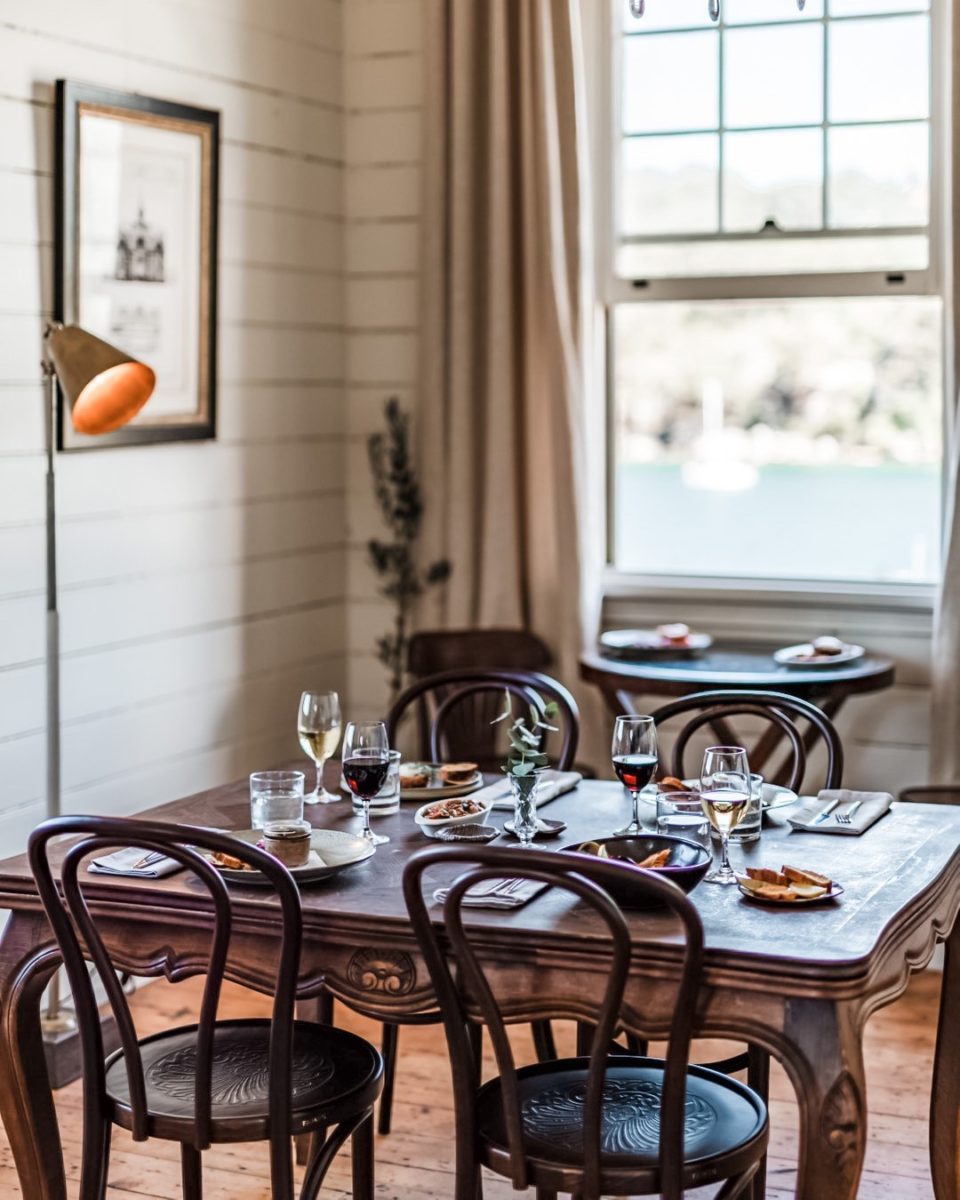 You'd be forgiven for thinking Sydney has been overly obsessed with French dining as of late. That would be incorrect. The city has always had a healthy obsession with traditional French bistros, and L'Heritage (pronounced le-re-tarj – not la heritage) is playing right into that in the most romantic way possible. The owners of local Mosman favourite Frenchy's Café have managed to secure one of the most enviable locations for a restaurant in Sydney right now, perfectly transforming an historic former 1890s Army Drill Hall into a cosy French bistro serving home-style classics.
Almost hanging over Chowder Bay, the waterfront restaurant offers a considerable menu built by Head Chef Julien Audibert-Lebon, tracking dishes like a signature bouillabaisse with a dark saffron aioli, and canard a l'orange – a gorgeous crispy skin duck breast with Paris mash, roasted carrots, and orange duck jus. Make sure you leave room for dessert as well, with fine French cheeses and some truly indulgent options to end the night.
Address: 7b Chowder Bay Rd, Mosman NSW 2088
Contact: (02) 9968 1658
Opening Hours: Wednesday – Sunday (10 am – 10 pm)
---
The Wine Room & Manly Greenhouse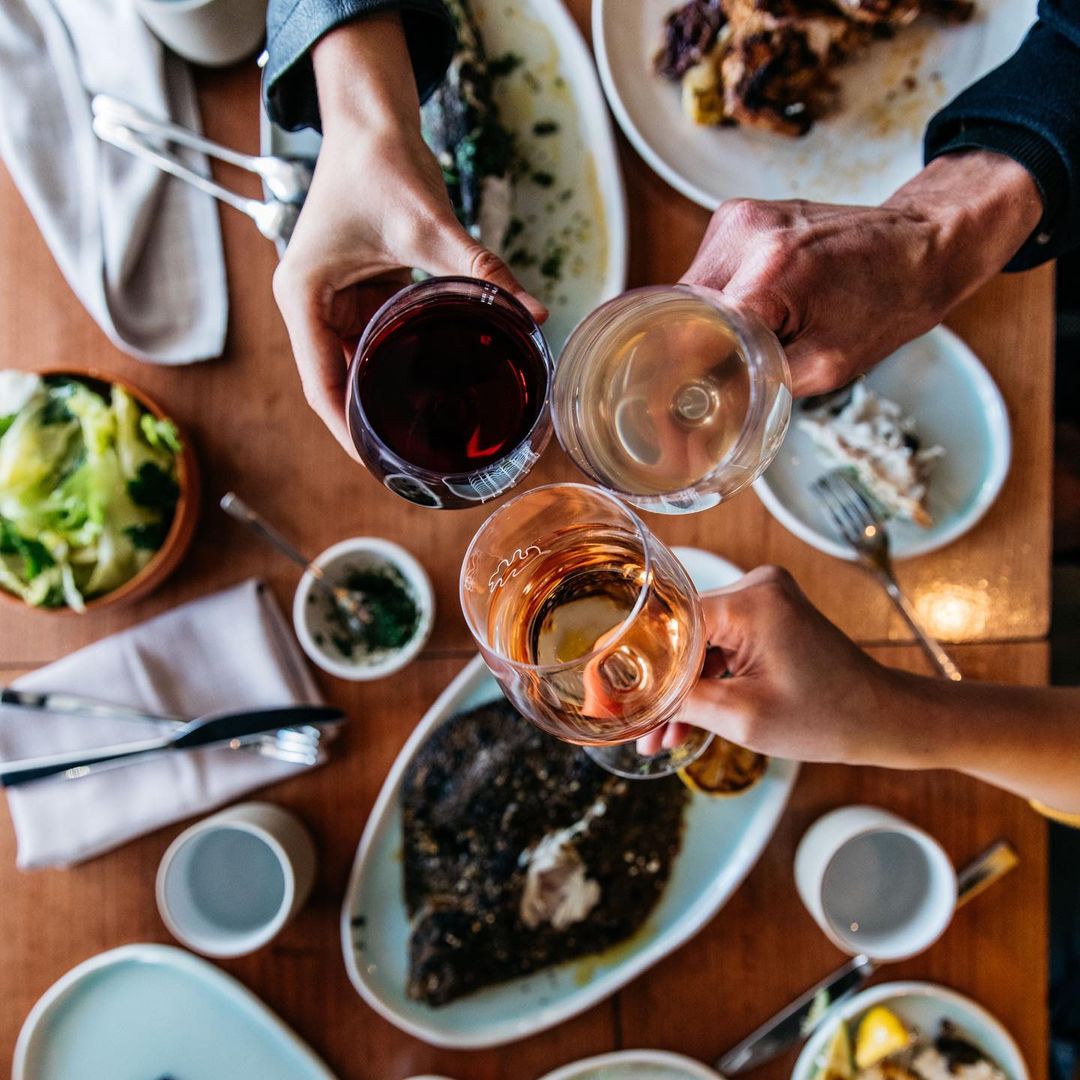 Let's face it, Manly isn't known for its food scene for good reason. It's hard to find something that's a cut above average here, and if you're not frequently tucking into staples like Manly Thai Gourmet, Pocket Pizza, deVita, Sunset Sabi, or Fika Swedish Kitchen, you're almost guaranteed to leave disappointed. Manly Greenhouse has been hit or miss for me each time I've been, but the new Wine Room, on the second floor of the venue, is a sure winner. Not only do they have a fantastic wine list, but the Spanish-style tapas dishes are very satisfying and more than makeup for the tacky decor.
Address: 36-38 S Steyne, Manly NSW 2095
Contact: (02) 9056 3388
---
Lilymu, Parramatta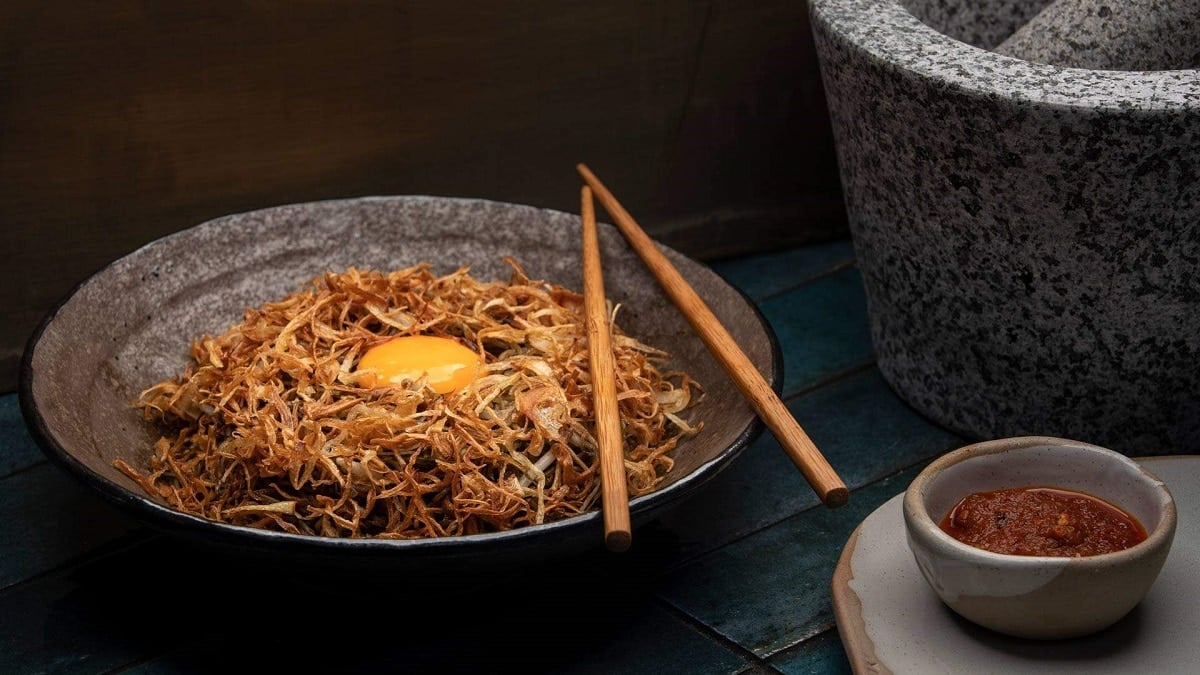 It's all happening out in the west now, with Parramatta Square welcoming a brand new restaurant from the same team behind Surry Hills' Lebanese favourite Nour. Lilymu takes a huge turn away from the Middle Eastern chops though, driven by ex-Mr Wong Head Chef Brendan Fong towards an interesting blend of Chinese and Southeast Asian cuisines, positioning it as one of the best new restaurants in Sydney. That means comfort food like tom yum prawn dumplings served with soy and lime dressing, katsu sandwiches with duck sausage, prawn red curry, and a black garlic mi goreng served with egg yolk and leeks.
Address: 153 Macquarie St, Parramatta NSW 2150
Contact: (02) 7809 4952
Opening Hours: Tuesday – Thursday (5:30 pm – 9:30 pm); Friday (12 pm – 2 pm, 5:30 pm – 10 pm); Saturday (5:30 pm – 10 pm); Sunday (12 pm – 2 pm, 5:30 pm – 9 pm)
---
Nobu & Yoshii's Omakase, Barangaroo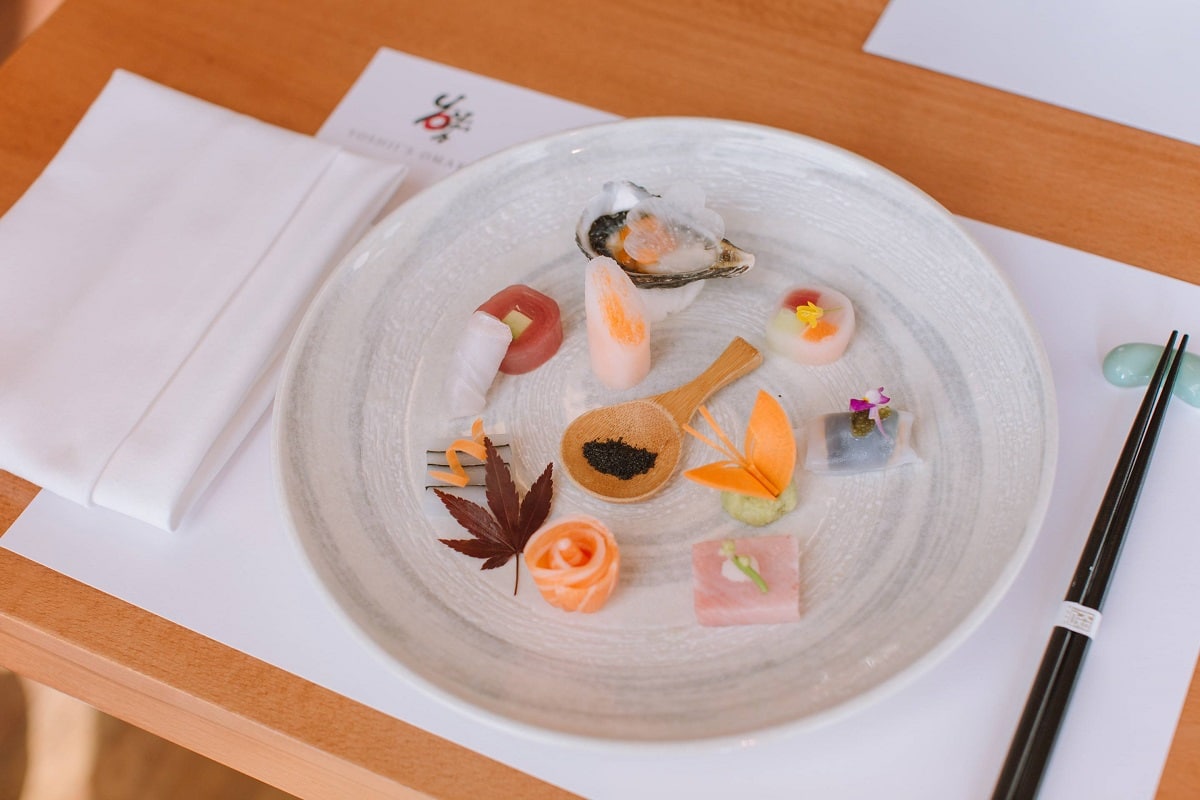 If you're familiar with the iconic Nobu brand then you already know to expect great things from the new Sydney restaurant. Part of the wildly ambitious dining scene of Crown Sydney, it's the token Japanese fine dining experience held to relentlessly high standards. And that's exactly what you should rightfully expect when walking into that immense space and ordering up the entire menu – picking at the likes of $96 lobster with wasabi pepper, king crab tempura, market nigiri and sashimi, and signature Nobu tacos.

For those really wanting to take things to a new level, you can also try squeeze a booking into Yoshii's Omakase, a separate dining experience run by formidable Sushi Master Ryuichi Yoshii, who has been considered one of Australia's finest since his first namesake restaurant in 1997.
Address: Crown Sydney, Level 2/1 Barangaroo Ave, Barangaroo NSW 2000
Contact: (02) 8871 7171
RELATED: The 15 Best Japanese Restaurants in Sydney
---
Bastardo, Surry Hills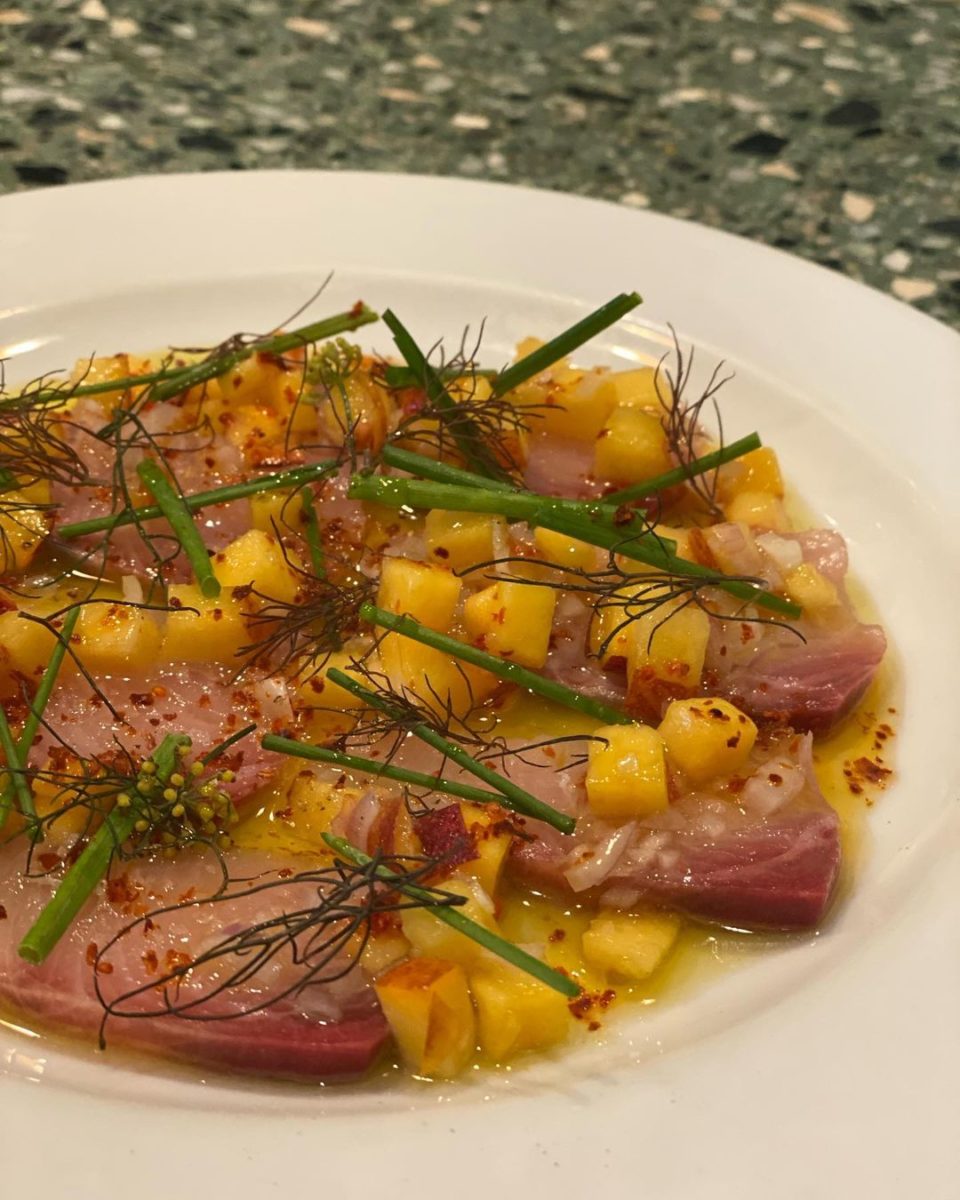 Surry Hills' legendary Porteno is now a full-blown dining precinct with the opening of Bastardo, the team's dedicated, non-traditional Italian trattoria that's fuelled by an old-school pasta extruder and an atmosphere that looks like it was ripped straight from the set of an 60's Italian film.
The menu will change regularly, but so far diners have been treated to the likes of toasted flour maflada with braised duck and silverbeet, and Italian-style dumplings filled with potato and cheese. Trust the Porteno crew to give us one of the best new restaurants in Sydney. Who needs fine dining when you have no-fuss, casual pasta?
Want more insight into this new Italian restaurant? Read our review of Bastardo Sydney.
Address: 50 Holt St, Surry Hills NSW 2010
Contact: (02) 9435 0800
Opening Hours: Tuesday – Thursday (5 pm – 10 pm); Friday (12 pm – 10 pm); Saturday (5 pm – 10 pm)
---
Ezra, Potts Point
Tel Aviv isn't often represented across Sydney's multicultural dining scene, but this new restaurant, from the former owners of nearby French favourite Bistro Rex, is looking to change that in a big way. Inspired by the metropolitan dining scene of the coastal Israeli city, Ezra takes a liberal approach to its source and tasks Ben Sears (most famous for his work at Moon Park and Paper Bird) in curating an inventive menu full of echoes from Ashkenazi and Sephardic Jewish cultures.
You're just as likely to find soulful vegetarian dishes like grated halloumi and za'atar served with roasted cauliflower, as you are skewers of salmon pastrami, green olive and pickled chilli, as well as chicken baked in vine leaf and served with blistered grapes with a smoked garlic toum. Just make sure you aren't missing the hummus with a smoked soft-boiled egg, fresh radish, chickpea puree and olive oil, nor the baklava ice-cream sandwich at the end of it all, built with pistachio, burnt-honey parfait and caramelised filo pastry. Ezra is also just a really great wine bar.
Address: 3 Kellett St, Potts Point NSW 2011
Contact: (02) 8322 0929
Opening Hours: Wednesday – Thursday (5:30 pm – 11 pm); Friday (5:30 pm – 11:30 pm); Saturday (12 pm – 3 pm, 5:30 pm – 11:30 pm); Sunday (12 pm – 3 pm, 5:30 pm – 9 pm)
---
Foreign Return, Surry Hills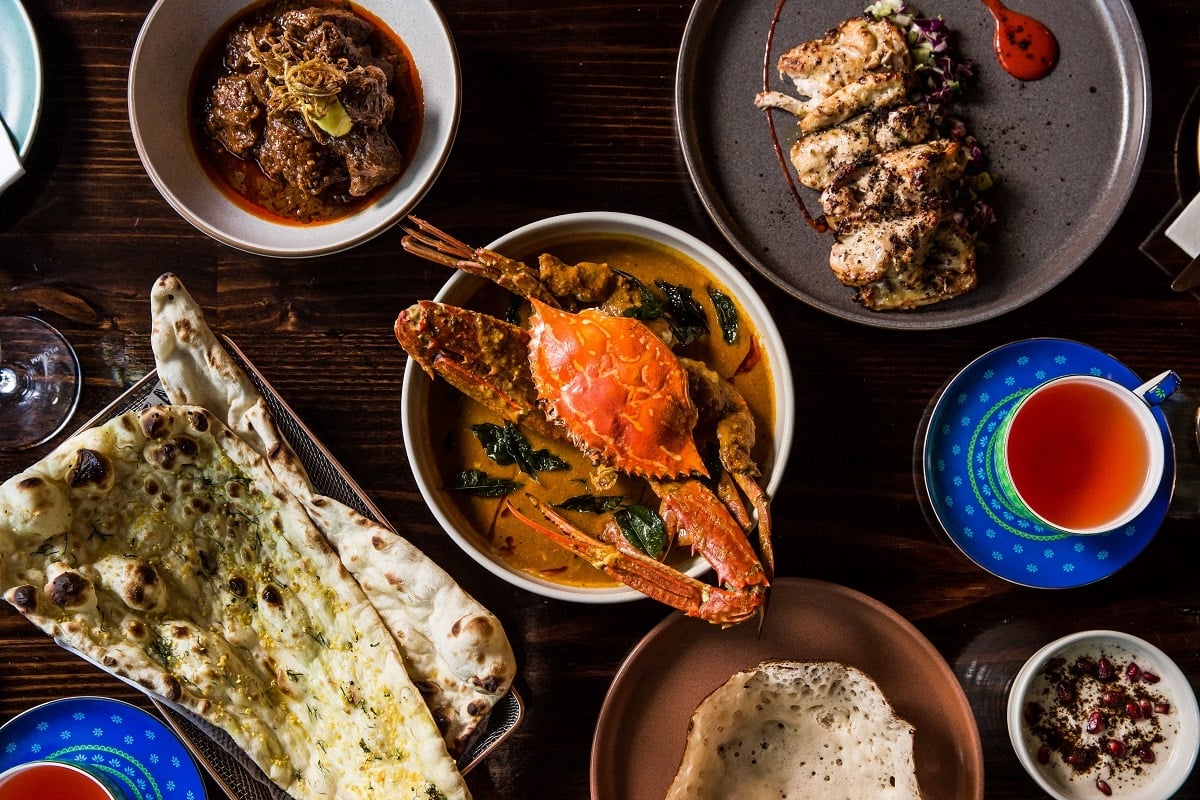 Delhi 'O' Delhi's Javed Khan, along with Gaurang Gahoi, and Kunal Patel have opened Foreign Return on Crown Street, offering the inner-city another finely tuned experimental Indian restaurant that plays fast and loose with tradition.
Siddharth Kalyanaraman, official touring head chef for the Australian national cricket team, has parked himself as head of the kitchen, cooking up dishes like crispy taro root with spiced yoghurt, local blue swimmer crab curry, pan seared duck breast with banana flower and yoghurt, and – for lunch – a tiffin box stuffed with smoked butter chicken, Bengali style lamb cooked in mustard oil, and eggplants simmered in spiced nut and poppy seed curry. Plus, it's one the best street Surry Hills is known for.
Address: 527 Crown St, Surry Hills NSW 2010
Contact: (02) 8399 5084
Opening Hours: Monday – Thursday (5:30 pm – 10 pm); Friday – Saturday (11:30 am – 3 pm, 5:30 pm – 10:30 pm); Sunday (11:30 am – 3 pm, 5:30 pm – 10 pm)
---
How Are Things Looking For Sydney's Dining Scene In 2022?
Clearly, Sydney has had no shortage of new openings across the board, from pricey special occasion restaurants to value-driven casual restaurants and eateries introducing new ideas to the city's already stacked multicultural dining scene.
A lot of buzz has been surrounding Shell House, Loulou, the new Gowings, Pelligrino 2000, Oncore by Clare Smyth at Crown Sydney and Odd Culture in particular, which goes to show just how wide-ranging the palate is when it comes to seeking out the best new restaurants in Sydney.
Not in Sydney or up for some domestic travel? Check out the best new restaurants in Melbourne, and the best new restaurants in Brisbane. Or if you're in Sydney and looking for a quick lunchtime feed, try our list of the best sandwich shops in Sydney and best Korean BBQ in Sydney. And if you need relaxation after all that food check out the best day spas in Sydney.
---
Best New Restaurants In Sydney – Frequently Asked Questions
What is the best new restaurant in Sydney right now?
The best restaurants in Sydney right now are Margaret, Ursula's, Pellegrino 2000, Woodcut, Shell House, Porcine, and Soul Deli.
What is the best new restaurant in Sydney CBD?
The best new restaurant in Sydney CBD is Shell House Dining Bar & Terrace.
What is the best new Sydney restaurant for a date?
The best new restaurant in Sydney perfect for a date night is L'Heritage in Chowder Bay, The Rover (with its private dining room) or Shell House Dining Room & Terrace in Sydney CBD.