Although 2020 was a year of destruction for the city's hospitality industry, Sydney hasn't slowed, with new and notable openings coming thick and fast during the summer season. Fresh-faced dining concepts from some of the city's most best restaurateurs, towering futuristic bars and revived classics are driving the scene's steady recovery as the best new restaurants in Sydney.
Looking for somewhere new to check out? To help, we've rounded up some of the best new Sydney restaurant openings of the past few months for this rolling list which will be updated regularly.
Our Favourite New Restaurants In Sydney
---
Bistrot 916, Potts Point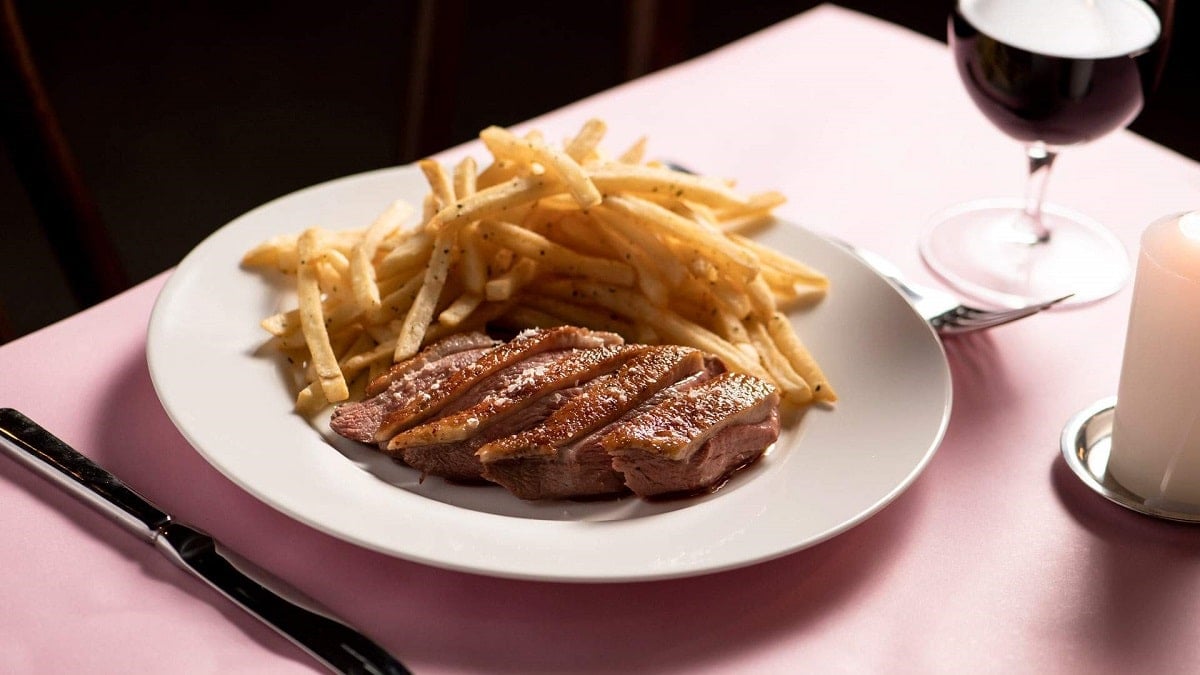 Surely one of the biggest openings of the year, Bistrot 916 is a neo-French restaurant in Potts Point helmed by none other than Dan Pepperell (best known for his work at 10 William St, Alberto's Lounge, and Hubert). He serves as co-owner along with Michael Clift and sommelier Andy Tyson, forming a supergroup of sorts that oversee a French bistro-style menu favouring seafood. Surely this is one of the best new restaurants Sydney offers right now
---
---
Address: 22 Challis Avenue, Potts Point
---
Porcine, Paddington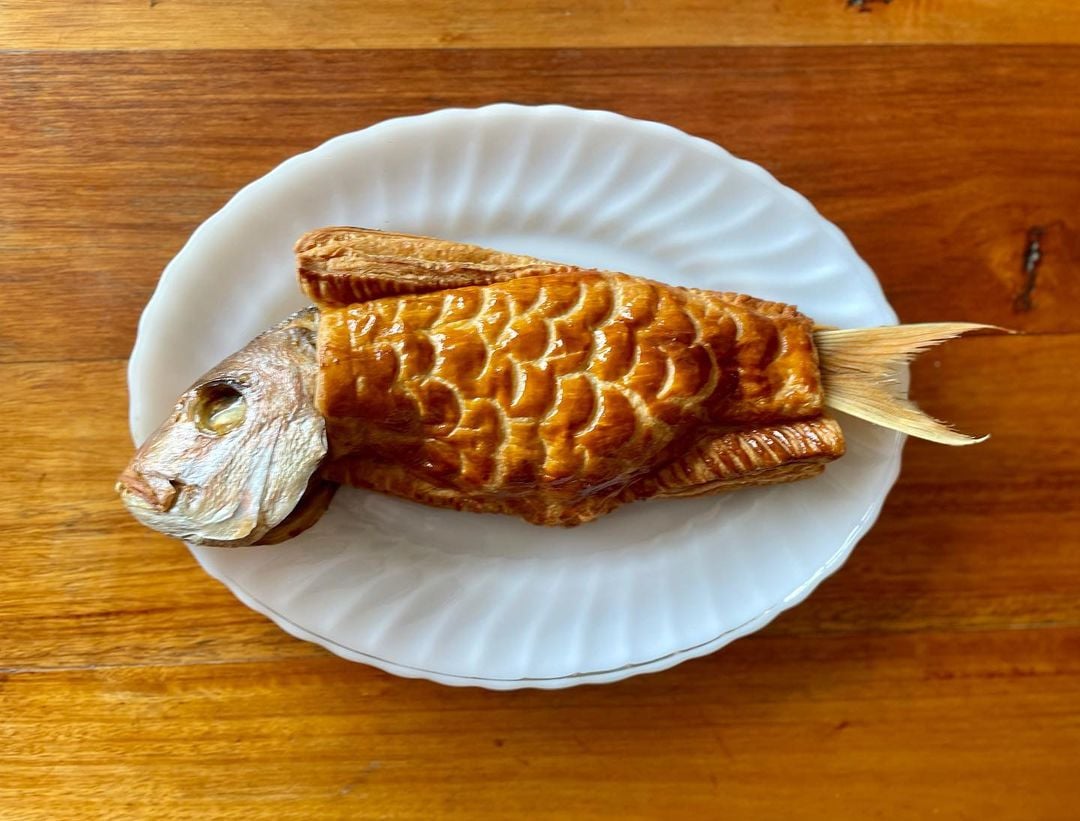 A French bistro located above a Paddington bottle shop. Porcine is one of the newest French bistros to open in Sydney, and it's fast become considered one of the best French restaurants the city has seen in quite some time. The simple, unfussed approach and complete faith the produce definitely plays a part in that, along with the romantic old-school atmosphere that puts great emphasis on unobtrusive yet attentive service. On your table, you should have a healthy spread of dishes like octopus aioli, smoked eel potato salad, pork chop with lardo and sherry, and duck pate with bread and Brandy.
Address: 268 Oxford St, Paddington
Contact: 0423 015 032
---
Woodcut, Barangaroo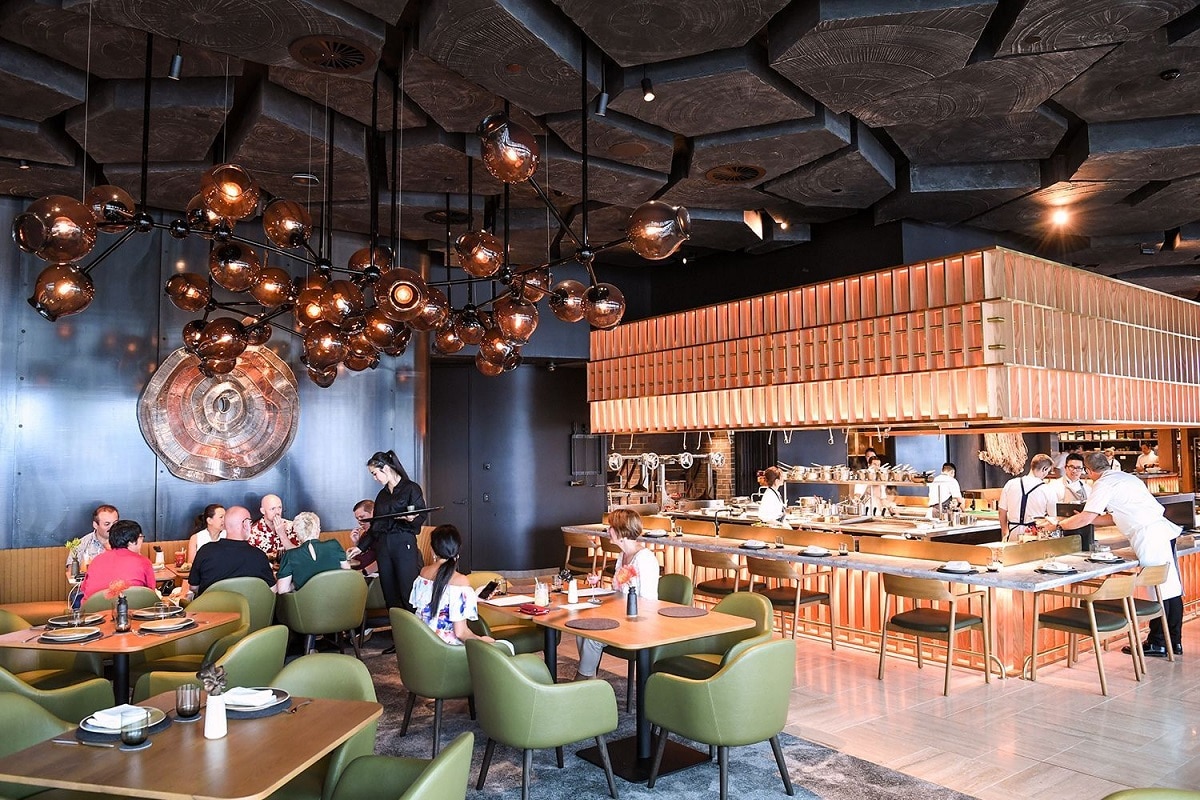 Former owner and chef of widely acclaimed The Bridge Room, Ross Lusted, now finds himself overseeing one of the biggest new restaurant openings of 2021, alongside his wife and acclaimed restaurateur Sunny. Woodcut, so far the culinary champion of the new Crown Casino, tracks everything from black garlic bread and pricey raw fish tasting plates, to immense sirloin steaks and fruit-forward desserts crafted by the highly dependable Lauren Eldridge.

While Woodcut has been getting fantastic reviews, at least two people (including myself) in the Boss Hunting office have found the service a bit lacking. This could be teething issues, but when you're positioned as one of the biggest and best new restaurants in Sydney, these things cannot slide. Personally, ordering a pricey bottle of Sangiovese and having it arrive 20 minutes after the dish it was meant to pair with is a significant pacing problem worth mentioning. Maybe keep that in mind next time – and also order the crab cakes, prawns, and black garlic bread.
Address: Crown Sydney, Level 1/1 Barangaroo Av, Barangaroo
Contact: (02) 8871 7171
---
Esteban, CBD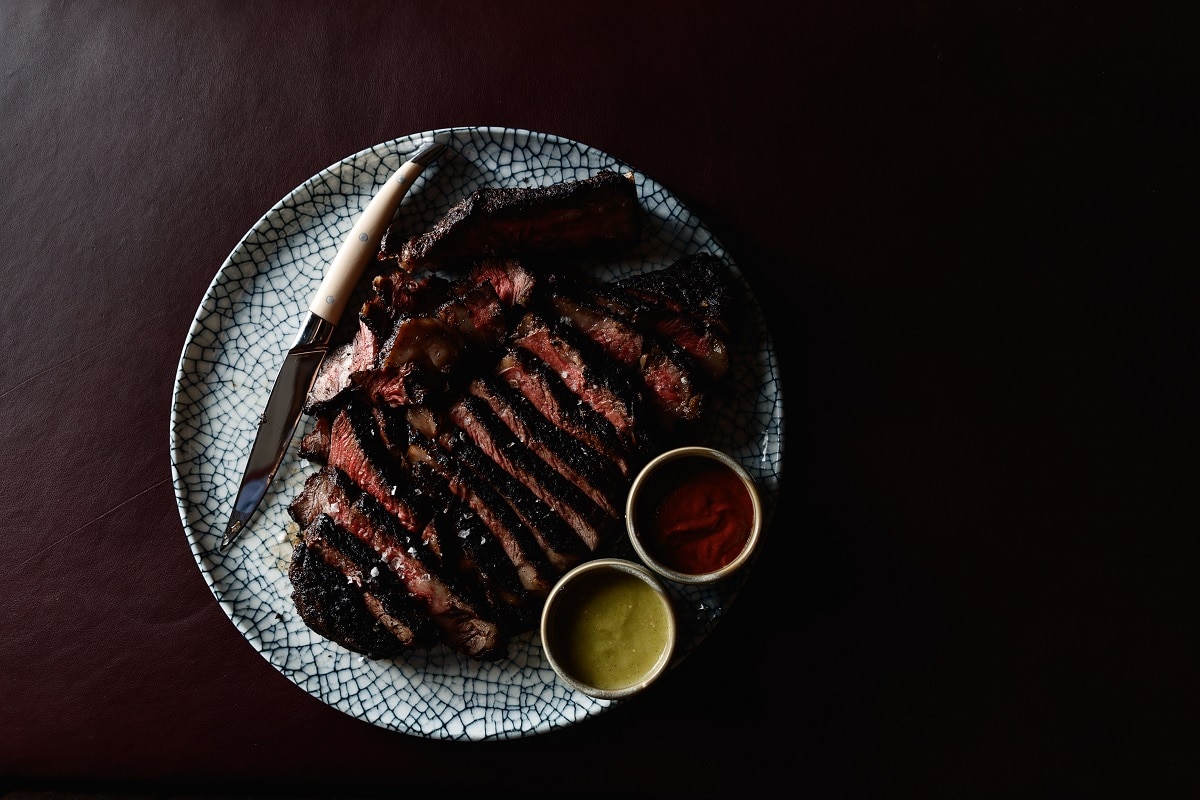 Opened on Temperance Lane, by the same team behind Paddington's Tequila Mockingbird, Esteban is a two-storey powerhouse of Mexican flavours and art-deco aesthetics. There's also the unsubtle boast that here lies Australia's collection of premium Tequila and Mezcal, some pushed around in tasting trolleys with cheese and chocolate pairings, as diners travel a spectrum of tastes from Mayan, Aztec, Spanish, Portuguese and Afro-Caribbean cultures.
Address: 1 Temperance Ln, Sydney
Contact: (02) 9062 8565
---
---
---
a'Mare, Barangaroo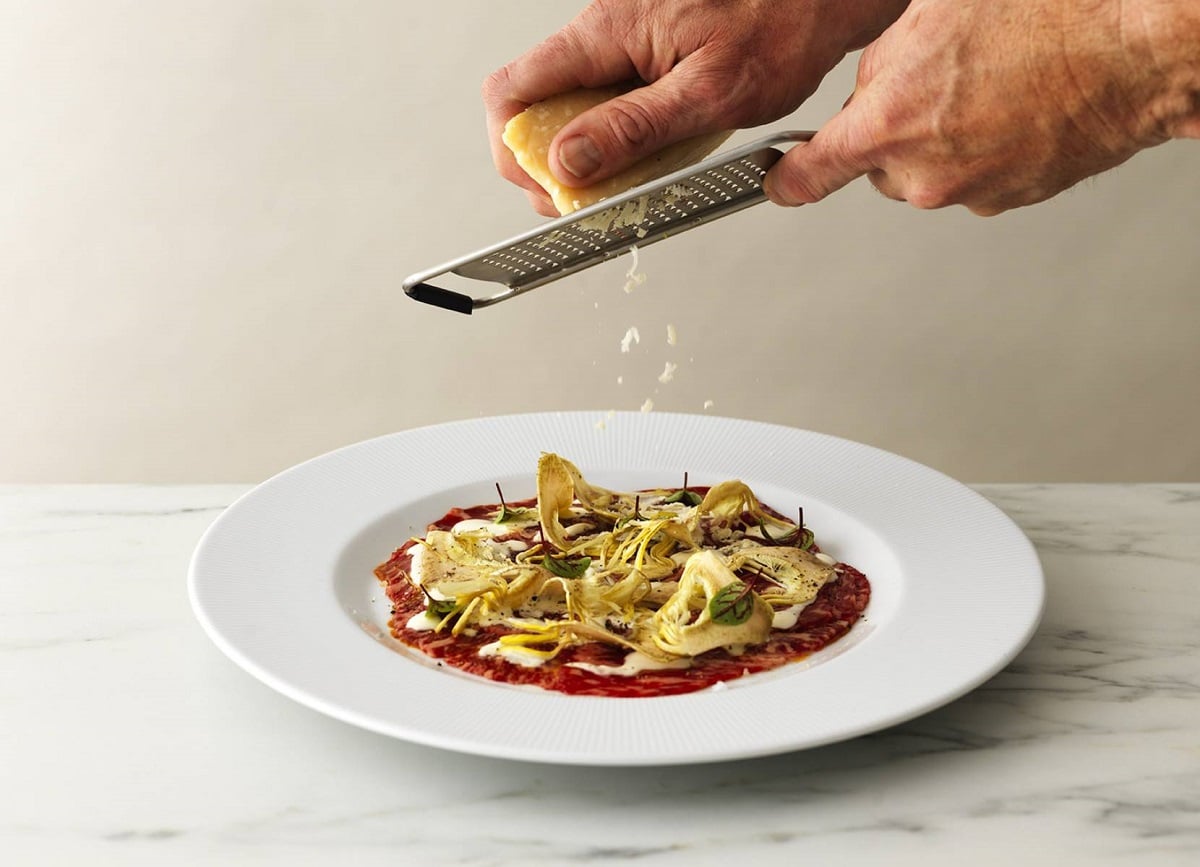 Sure, Sydney doesn't really need a new Italian restaurant, but no one with taste would dare pass up a new opening from Ormeggio at the Spit mastermind Alessandro Pavoni. A seafood-focused take on regionality, this Italian fine diner is playing at another level, with lush options like $295 ARS Italica oscietra caviar and a $180 1kg veal cutlet alla Milanese. There's also a range of pasta, from the $35 hand-cut tagliatelle with slow cooked Wagyu Bolognese ragout, and a $220 Mancini Spaghetti XXL with rock lobster.
Address: Crown Sydney, Level 1/1 Barangaroo Av, Barangaroo
Contact: (02) 8871 7171
---
L'Heritage, Mosman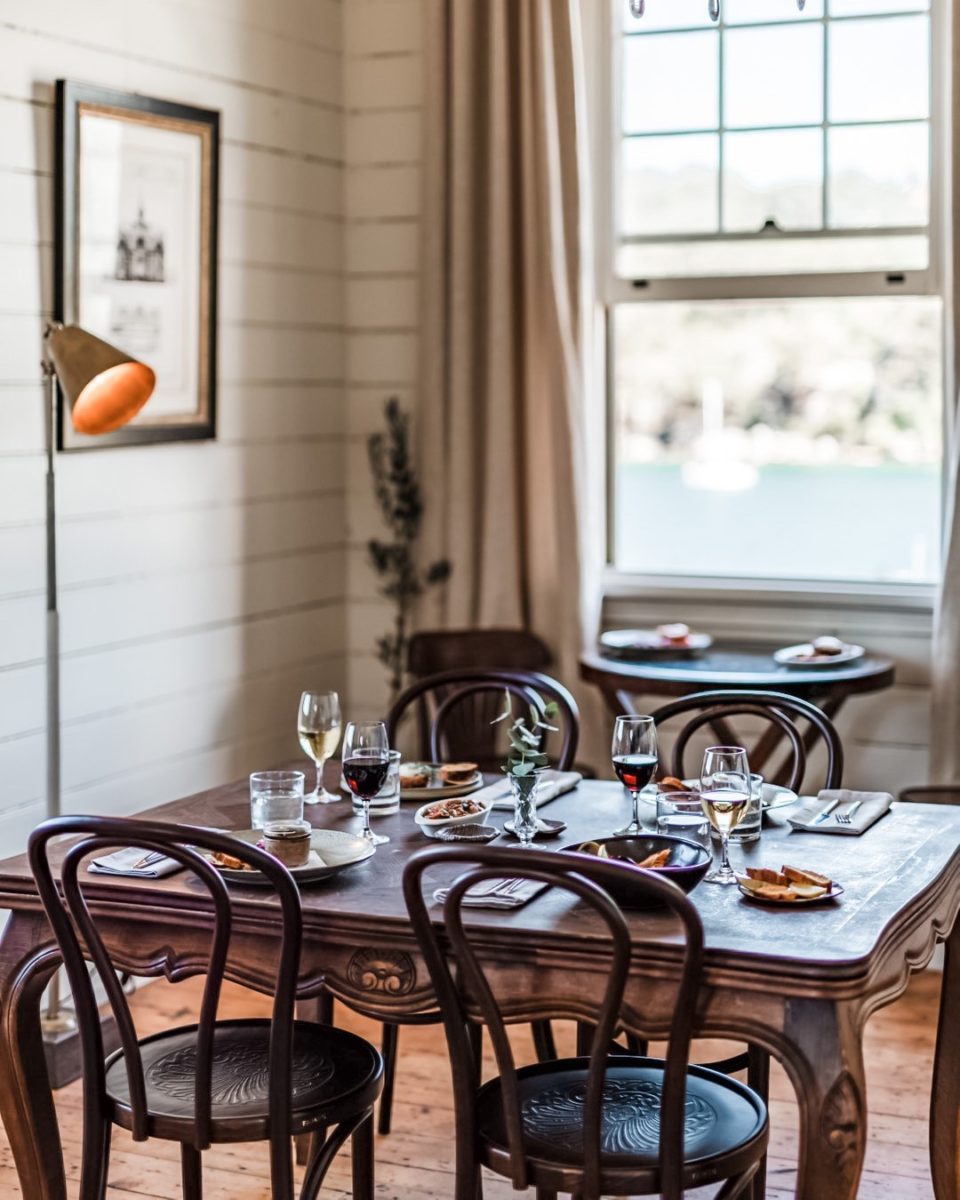 You'd be forgiven for thinking Sydney has been overly obsessed with French dining as of late. That would be incorrect. The city has always had a healthy obsession with traditional French bistros, and L'Heritage (pronounced le-re-tarj – not la heritage) is playing right into that in the most romantic way possible. The owners of local Mosman favourite Frenchy's Café have managed to secure one of the most enviable locations for a restaurant in Sydney right now, perfectly transforming an historic former 1890s Army Drill Hall into a cosy French bistro serving home-style classics. Almost hanging over Chowder Bay, the waterfront restaurant offers a considerable menu built by Head Chef Julien Audibert-Lebon, tracking dishes like a signature bouillabaisse with a dark saffron aioli, and canard a l'orange – a gorgeous crispy skin duck breast with Paris mash, roasted carrots, and orange duck jus. Make sure you leave room for dessert as well, with fine French cheeses and some truly indulgent options to end the night.
Address: 7b Chowder Bay Rd, Mosman
Contact: (02) 9968 1658
---
Cucina Porto, Pyrmont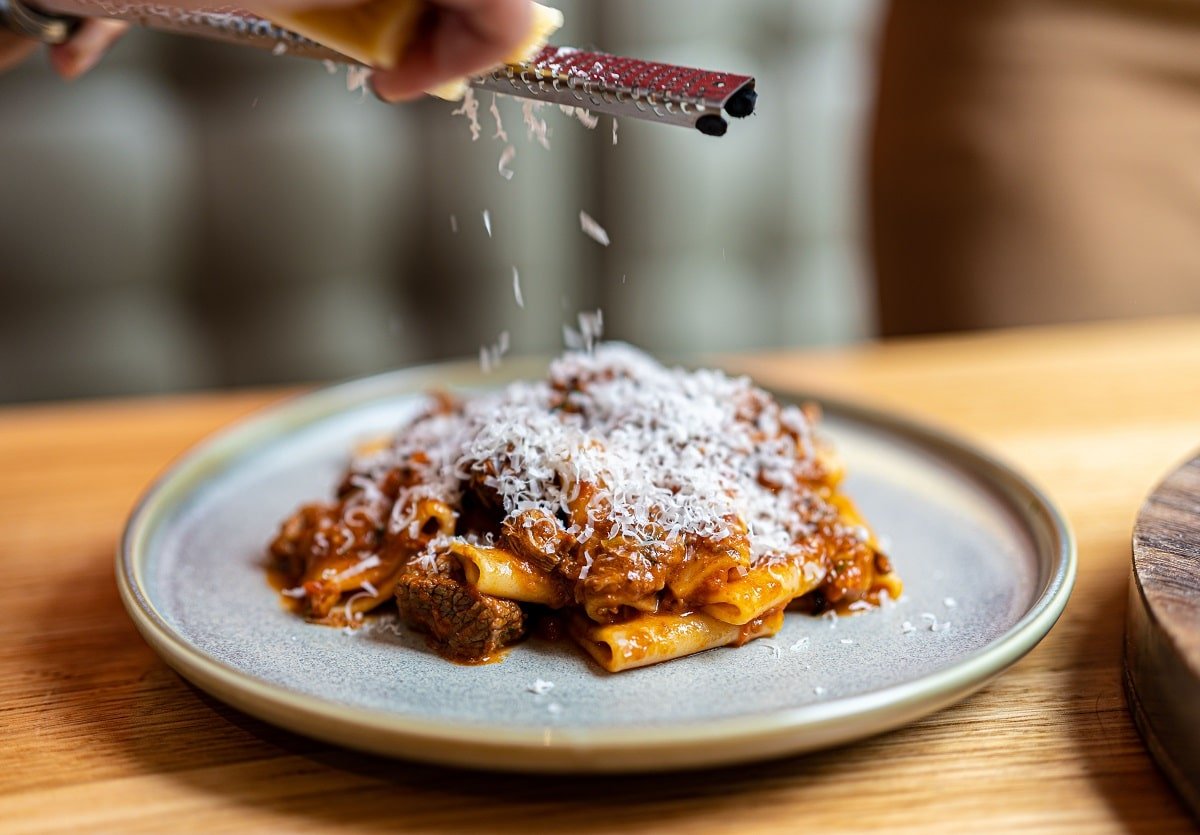 Joining the likes of Sokyo and BLACK Bar & Grill, Cucina Porto is set to be The Star's new casual Italian eatery, with a kitchen led by Executive Chef Martino Pulito. Opened as the first of several new dining concepts in the casino complex, Cucina Porto will draw heavily on heritage recipes from Pulito's hometown of Puglia, which should mean a lot of orecchiette and baked fish dishes on the menu, along with classic Italian snacks and pizzas, paired with what's being touted as a "Negroni progression menu". Cucina Porto opens on Wednesday 25th November.
Address: Level G, The Star Sydney, 80 Pyrmont St, Pyrmont
---
Lilymu, Parramatta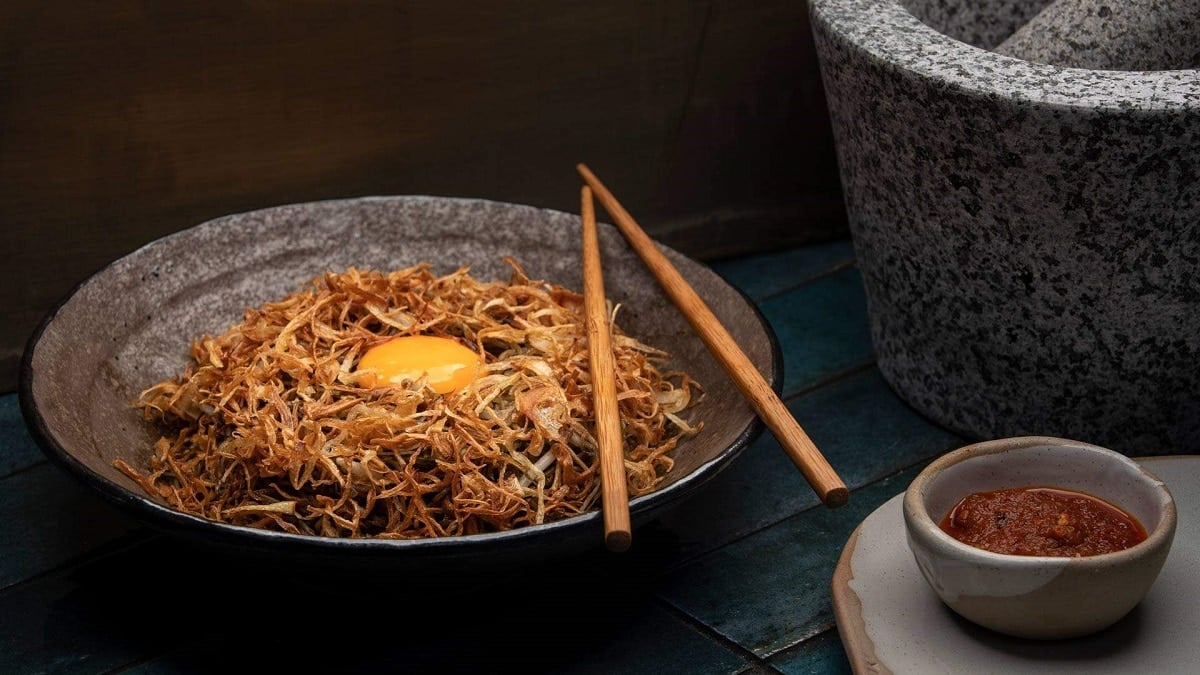 It's all happening out in the west now, with Parramatta Square welcoming a brand new restaurant from the same team behind Surry Hills' Lebanese favourite Nour. Lilymu takes a huge turn away from the Middle Eastern chops though, driven by ex-Mr Wong Head Chef Brendan Fong towards an interesting blend of Chinese and Southeast Asian cuisines, positioning it as one of the best new restaurants in Sydney. That means comfort food like tom yum prawn dumplings served with soy and lime dressing, katsu sandwiches with duck sausage, prawn red curry, and a black garlic mi goreng served with egg yolk and leeks.
Address: 03/153 Macquarie St, Parramatta
Contact: (02) 7809 4952
---
---
---
Uccello, CBD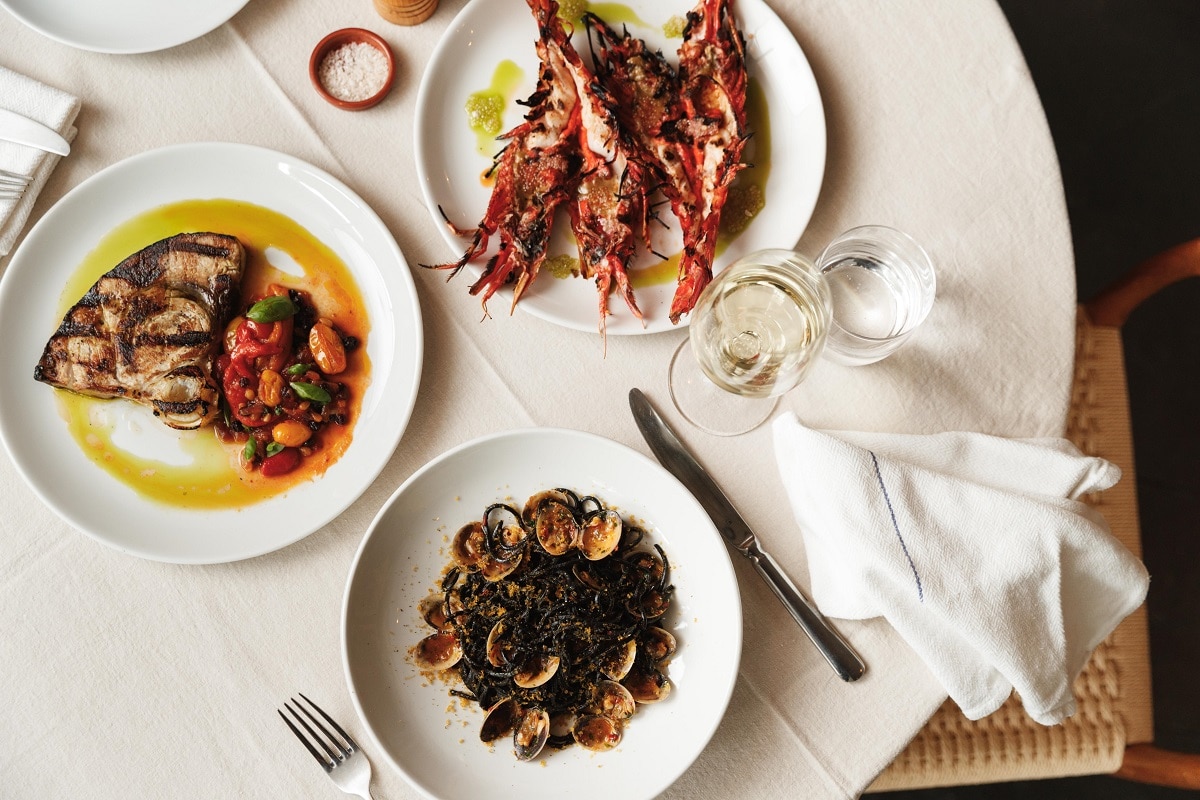 Merivale's long-standing Italian favourite, Uccello, has reopened in the same luscious digs of ivy Pool Club. Although the difference here is significant, now bringing young chef Nigel Ward to leave a renaissance fuelled by the flavours of Italy's breezy Amalfi Coast. Given the restaurant sides with one of Sydney's most popular rooftop pools, the food is now appropriately lounge-worthy with spreads of Burraduc Valley buffalo mozzarella and Cantrabrian anchovies sitting next to freshly made pasta dishes and substantials like Melanda Park suckling pig with wine grapes and vino cotto. The changes are substantial enough to qualify Uccello as one of the best new restaurants in Sydney.
Address: 4/320 George St, Sydney
Contact: (02) 9114 7309
---
Nobu & Yoshii's Omakase, Barangaroo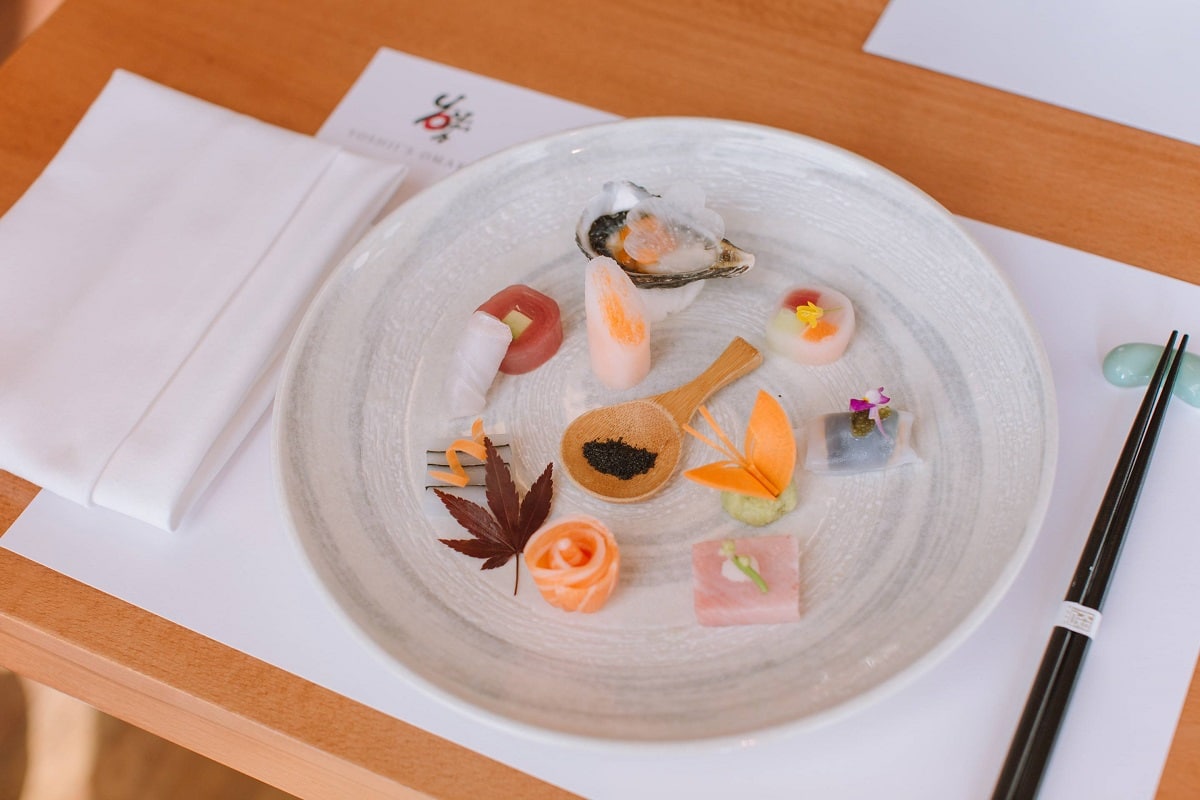 If you're familiar with the iconic Nobu brand then you already know to expect great things from the new Sydney restaurant. Part of the wildly ambitious dining scene of Crown Sydney, it's the token Japanese fine dining experience held to relentlessly high standards. And that's exactly what you should rightfully expect when walking into that immense space and ordering up the entire menu – picking at the likes of $96 lobster with wasabi pepper, king crab tempura, market nigiri and sashimi, and signature Nobu tacos.

For those really wanting to take things to a new level, you can also try squeeze a booking into Yoshii's Omakase, a separate dining experience run by formidable Sushi Master Ryuichi Yoshii, who has been considered one of Australia's finest since his first namesake restaurant in 1997.
Address: Crown Sydney, Level 2/1 Barangaroo Av, Barangaroo
Contact: (02) 8871 7171
RELATED: The 15 Best Japanese Restaurants in Sydney
---
Bastardo, Surry Hills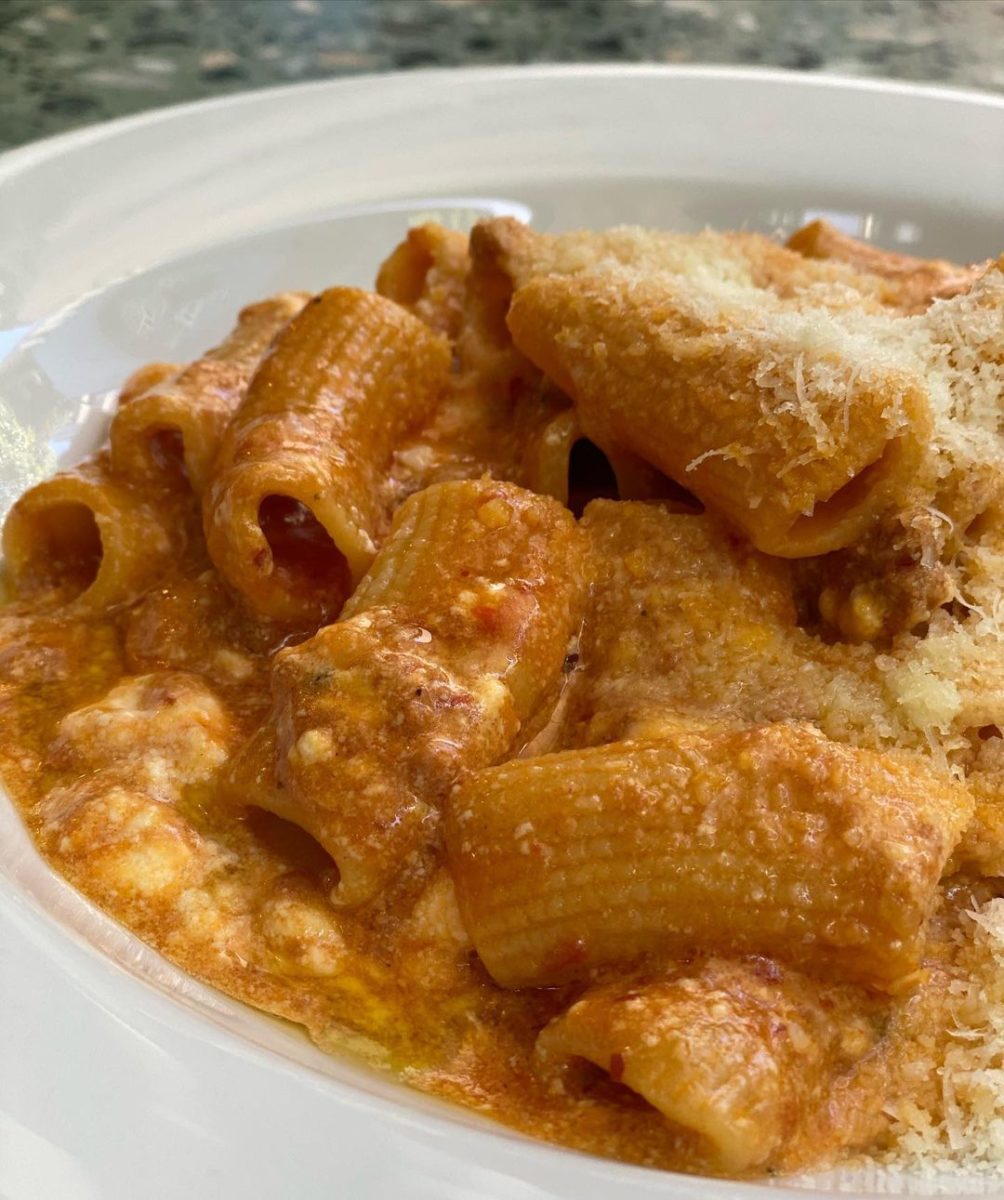 Surry Hills' legendary Porteno is now a full-blown dining precinct with the opening of Bastaro, the team's dedicated, non-traditional Italian trattoria that's fuelled by an old-school pasta extruder and an atmosphere that looks like it was ripped straight from the set of an 60's Italian film. The menu will change regularly, but so far diners have been treated to the likes of toasted flour maflada with braised duck and silverbeet, and Italian-style dumplings filled with potato and cheese. Trust the Porteno crew to give us one of the best new restaurants in Sydney. Who needs fine dining when you have no-fuss, casual pasta?
Want more insight into this new Italian restaurant? Read our review of Bastardo Sydney.
Address: 50 Holt St, Surry Hills
Contact: (02) 9435 0800
---
---
---
Il Baretto, Paddington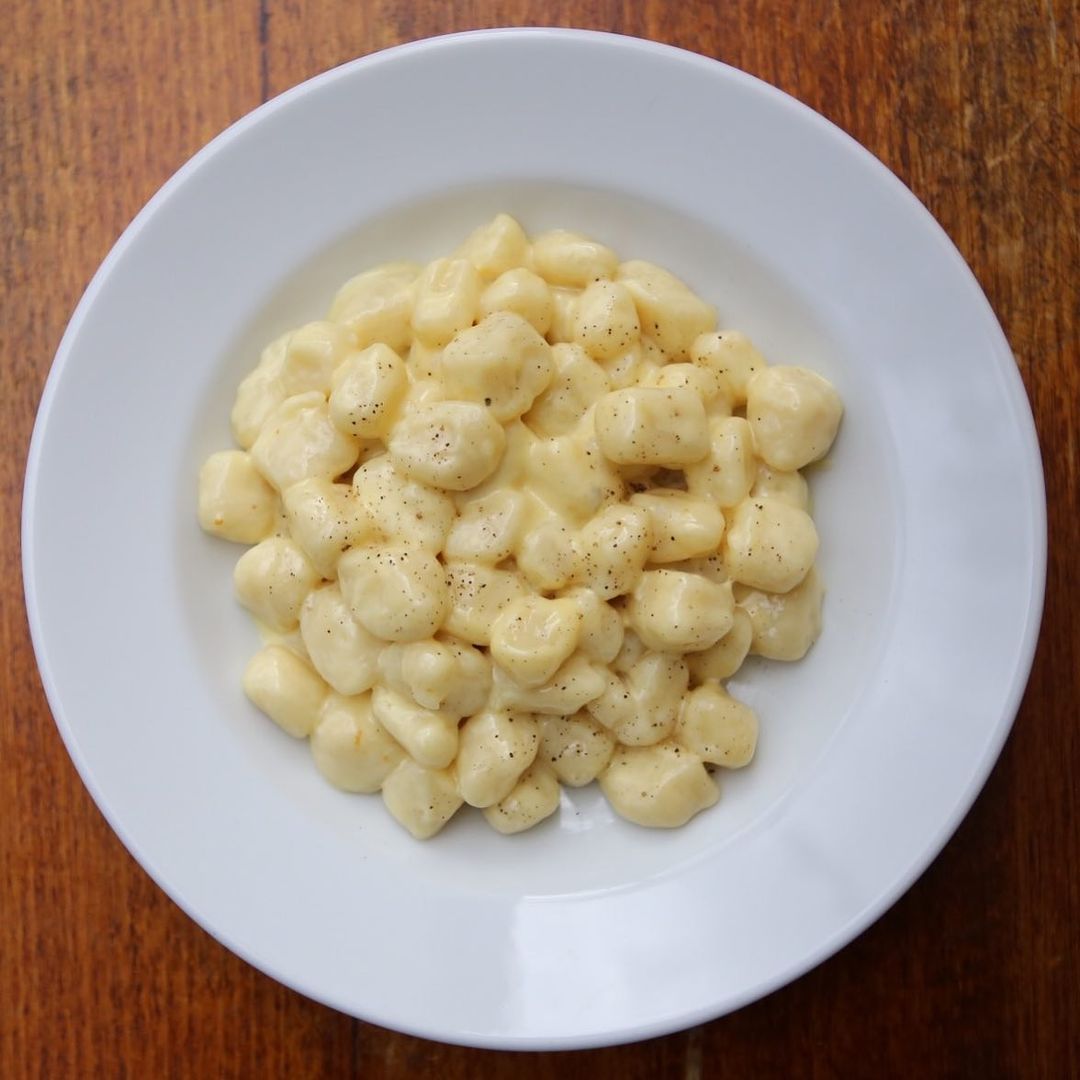 The appearance of Il Baretto in Paddington isn't the case of yet another new Italian restaurant for the city, it signifies the rapid revival for one of the city's most beloved pasta institutions. For over two decades, Il Baretto sat in the same place on Bourke Street, dishing up some of the finest pasta dishes around. That is, until it suddenly closed earlier this year at the height of the pandemic. As of early October, Il Baretto 2.0 is back with all of its beloved signatures – slow-cooked duck ragu pappardelle, most importantly – as the in-house restaurant of Solotel's Paddo Inn. It mightn't be as fresh as the others on this list, but Il Baretto 2.0 is definitely one of the best new restaurants in Sydney.
Address: 338 Oxford St, Paddington
Contact: 0415 354 626
---
Harvey's Hot Sandwiches, Parramatta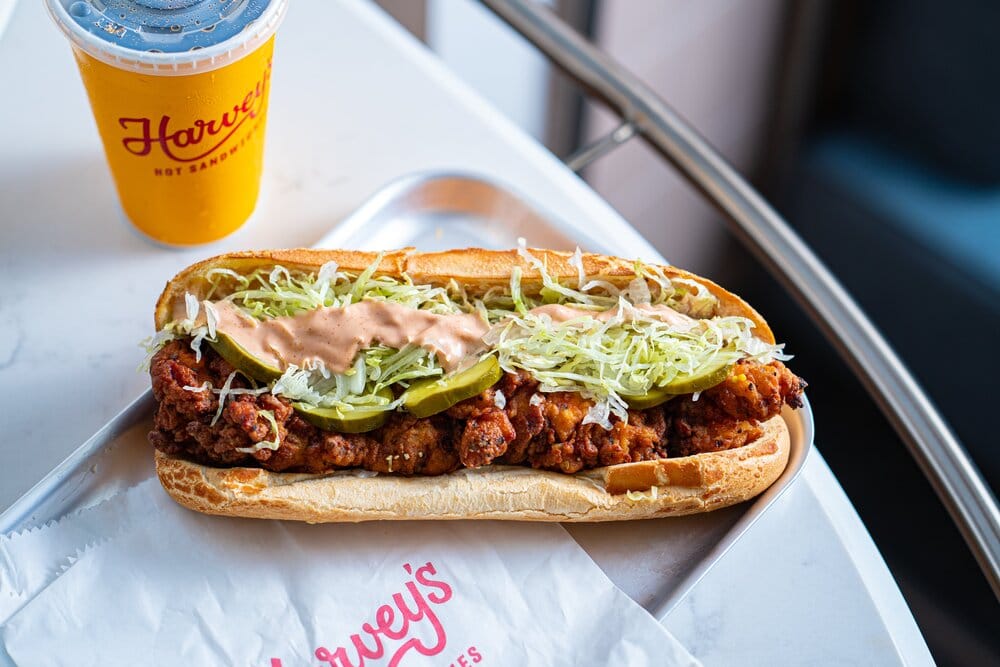 If a trio of new Italian restaurants to check out isn't quite doing it for you, head on out to the new $3.2 billion Parramatta Square and tuck into Harvey's Hot Sandwiches. The new American-style diner makes no apologies for its bigger-is-better approach to classic deli-style food and drink. It's one rollerskating waitress away from being a full-blown homage to the vintage US diner, with massive offerings like brisket and pastrami sandwiches, philly cheesesteaks, and a meatball sub with garlic butter, marinara sauce and mozzarella.
Address: 05/12 Darcy St, Parramatta
---
Bar 83 & Infinity, CBD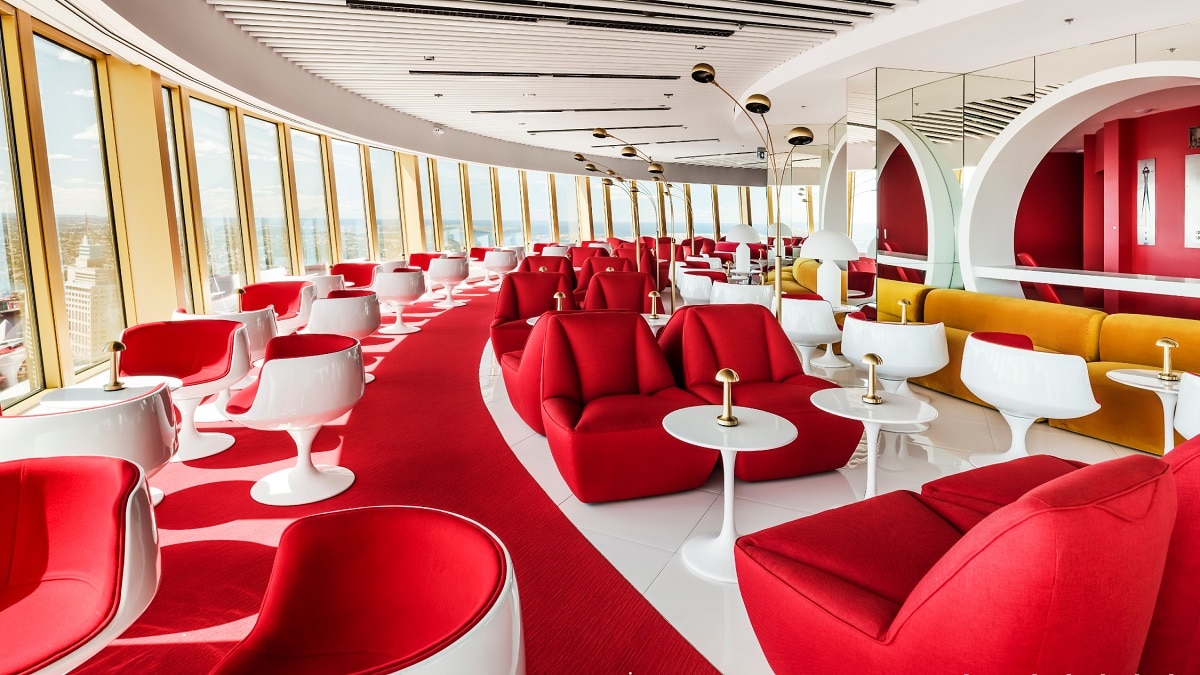 Although they both opened at the tail-end of September, Bar 83 and its neighbouring restaurant, Infinity, still flew under the radar for many Sydneysiders daydreaming of escaping the city. The two venues have been primed as Sydney Tower's expensive and lavish comeback, with Infinity sitting 81 floors up, and netting the considerable culinary knowhow of former The Bridge Room chef Mike Dierlinger. Two more floors up, Bar 83, with its futuristic red-and-white cocktail lounge, completes the picture, helmed by award-winning bartender Jenna Hemsworth, who is best known for her work at The Baxter Inn and Restaurant Hubert.
Address: Level 4, 100 Market St, Sydney
Contact: 1300 391 808
---
Nighthawk, Alexandria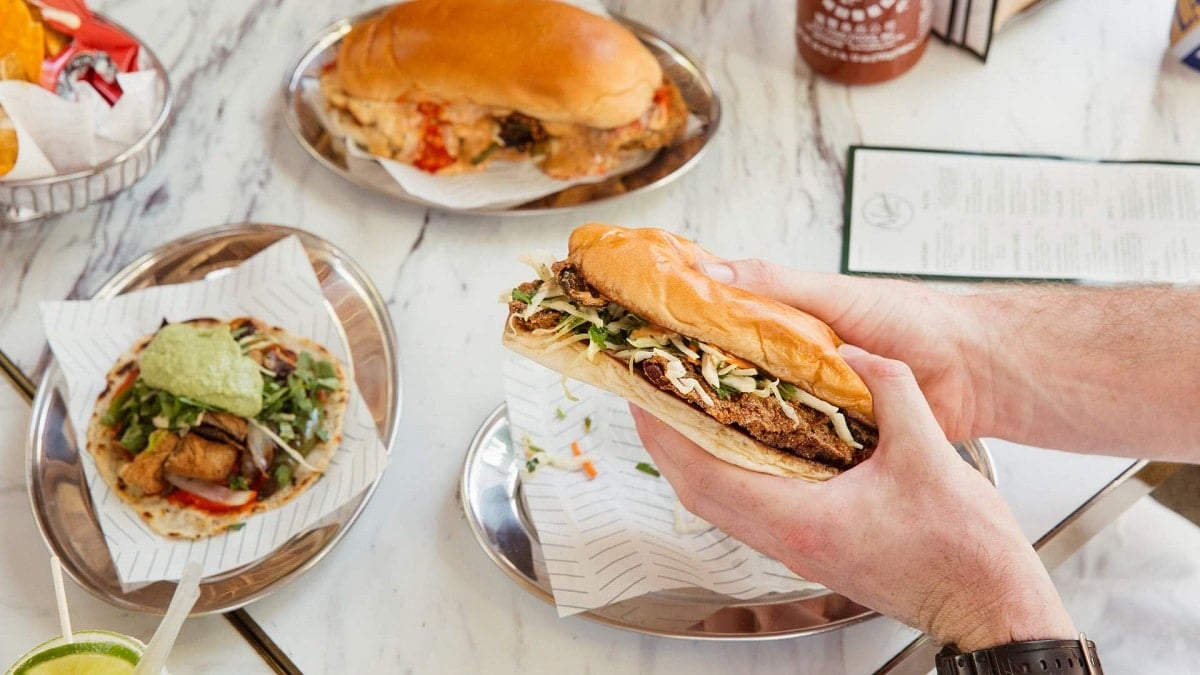 One of Sydney's original and best known food trucks has finally settled down, with Nighthawk transposed from its classic silver airstream into a new Alexandria venue. The American diner inspired fare is still there – as is the small fleet of roaming silver trucks – but they've celebrated the new digs with a menu refresh of seasonal salads, kombucha, coffee, and sandwiches like the Corned Jackfruit Reuben, Eggplant Parmigiana, and Ribwich.
Address: 662 Botany Rd, Alexandria
Contact: (02) 9636 5039
---
---
---
Seta, CBD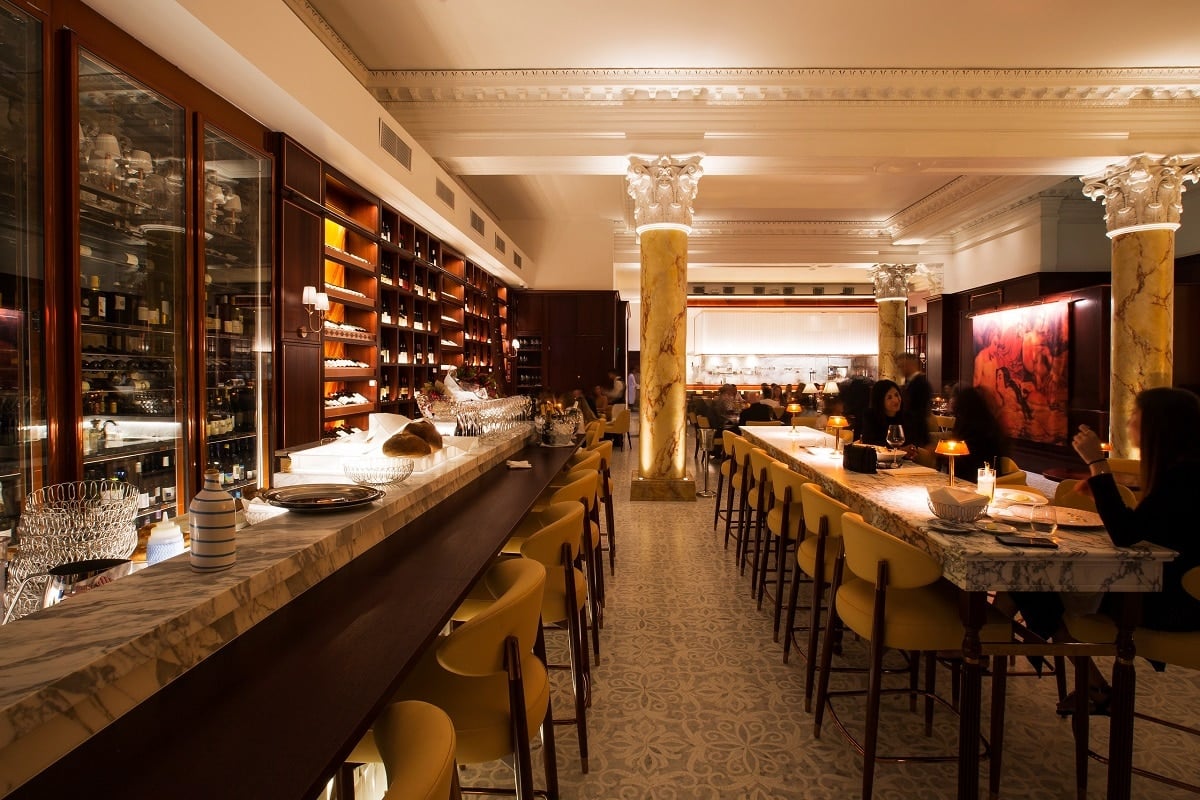 Seta boasts what is possibly one of the finest, most elegant interiors Sydney has seen since Hubert in 2016. The same designer behind Mr. Wong and Felix, Michael McCann, has created a masterwork framed by Jarrah panelling and looking slick with hand-cut marble floors. The magnificent interior is genuinely connected to the food and drink you can expect too, equally sophisticated with a vintage charm, overseen by Head Chef Giovanni Astolfoni and Michelin-starred Exec. Chef Matteo Vigotti (famous for Milan hotspot, Peck), who checks in on occasion via Zoom, given he's based overseas. Together, the superstar team leads a kitchen through dishes like cuttlefish tagliatelle, salt cod with polenta crisps, and wagyu with horseradish and watercress. It's quite obvious that Seta has some serious staying power. Even if you're just looking for a good wine bar, Seta is a shoo-in.

Address: 11 Barrack St, Sydney
Contact: (02) 9262 2624
---
NOMAD, Surry Hills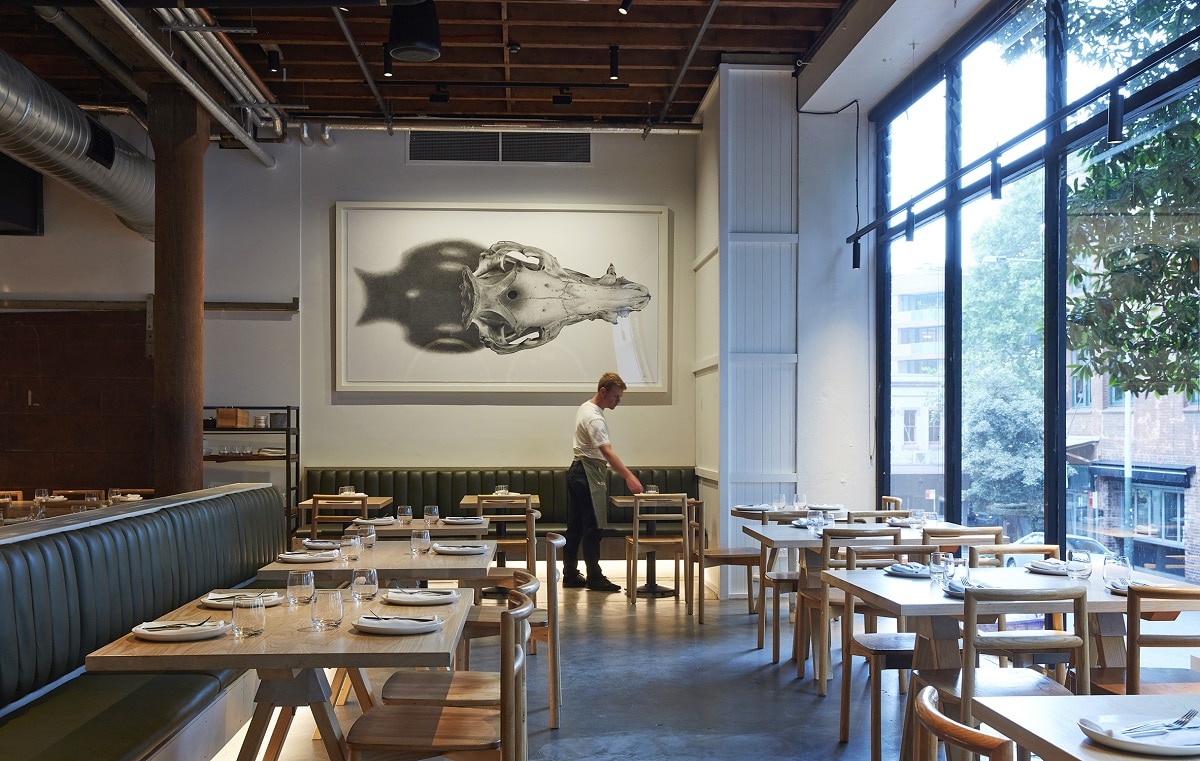 While one of Sydney's most well-regarded restaurants, NOMAD, is far from new, this iteration is. The institution has preserved through a fire, a nearby pop-up, and of course, the COVID-19 pandemic, emerging with a renewed sense of purpose, and scale. Back at its original Foster Street home, the restaurant now sports a larger, open kitchen with twice as much prime-position seating. And of course this change has brought about a new dine-in menu, introducing the likes of Murray cod with artichokes, peas, anchovy and za'atar alongside classics like hiramasa kingfish and truffle honey zucchini flowers.
Address: 16 Foster St, Surry Hills
Contact: (02) 9280 3395
---
Forrester's, Surry Hills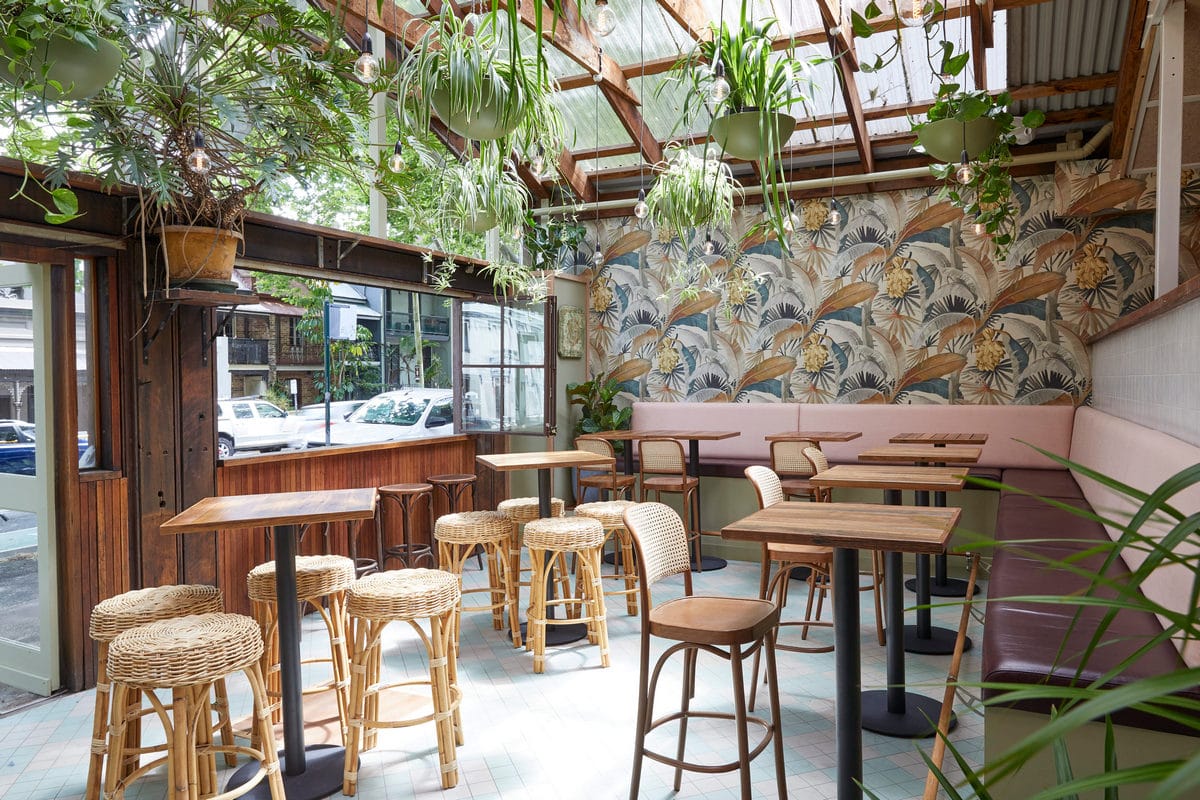 For almost 100 years, Forrester's has been one of Sydney's most beloved inner-city pubs. Though shut for many years, it was acquired by Applejack, the same crew behind Sydney favourites SoCal Neutral Bay and The Butler Potts Point, in August and swiftly pumped with an ambitious $1.5 million remodel. Now, the resurrected gastropub has three distinct drinking and dining spaces, including a public bar, retaining the building's age and tradition as a beer-fuelled spot to watch the game, an Upstairs entertainment space for weekly trivia and comedy nights, and sit-down restaurants named Phylli's where modern art and design frame a menu of pub classics like the char-grilled wagyu rump with forry's butter, and slow-cooked lamb shoulder with verde sauce, radish salad, and fresh corn tortillas.
Address: 336 Riley St, Surry Hills
Contact: (02) 8033 2665
---
The Mill, Bondi Junction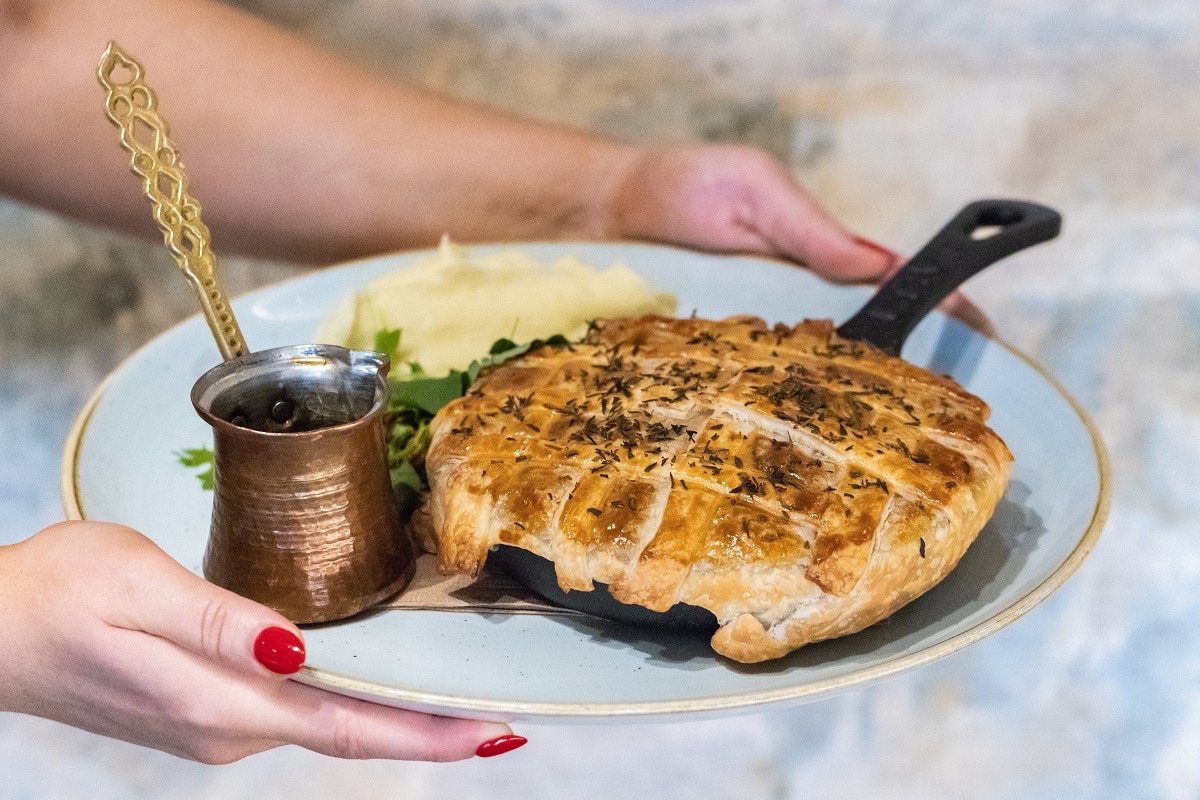 Bondi Junction is the recipient of a new resurgence over at the old Mill Hill Hotel, now taken over by the minds behind legacy pubs like 1821 and The Civic. With a modern refresh, the venue has now shortened its name to just The Mill, and has a restaurant focused sharply on sustainability. Think Korean fried cauliflower with yuzu pepper glaze and togarashi, next to indulgences like slow-braised duck ragu pie with thyme and procini, creamy mash and jus.
Address: 59B Oxford St, Bondi Junction
Contact: (02) 8080 7086
---
Pina, Potts Point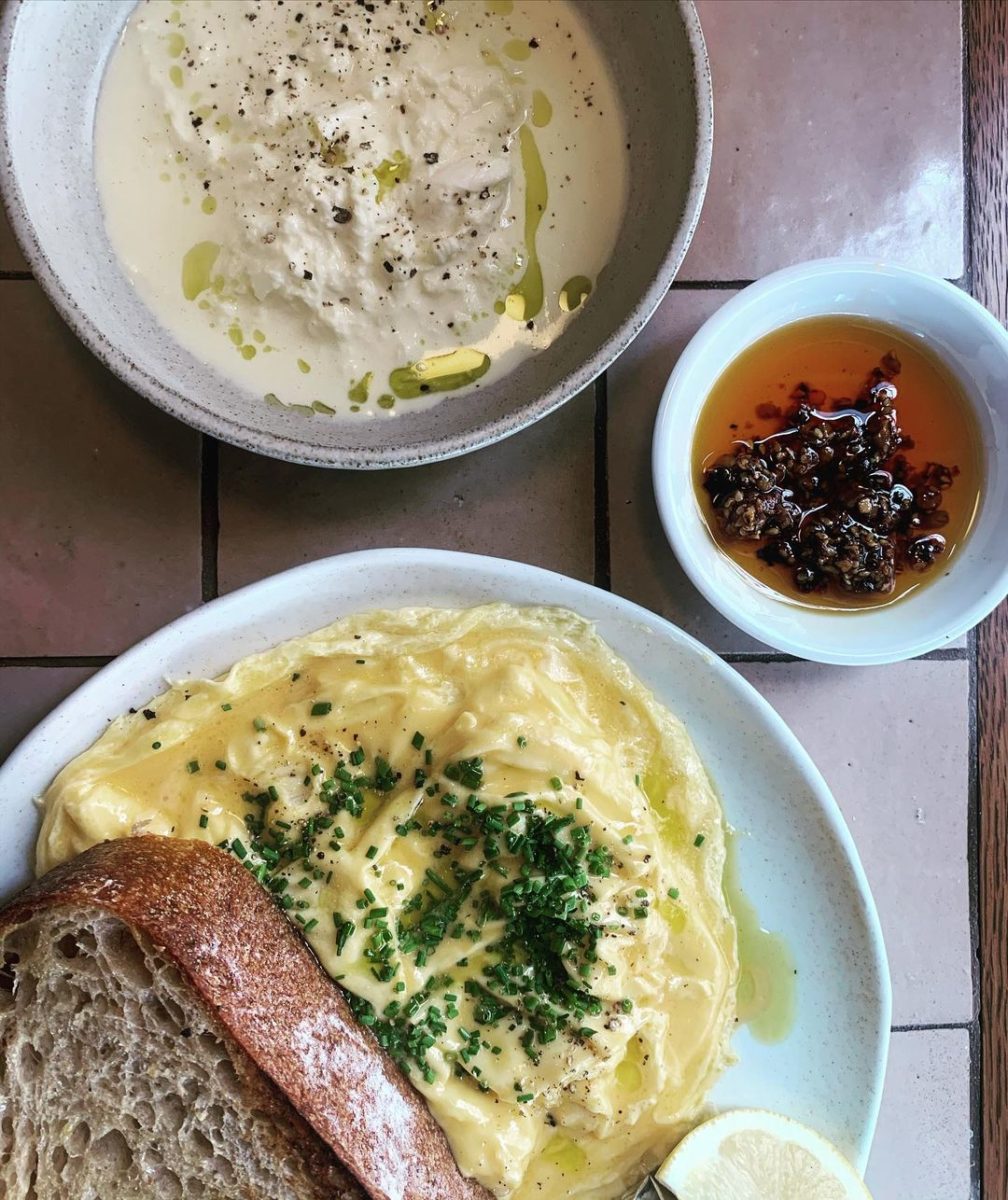 One of Sydney's all-time favourite cafes, Room 10, has officially extended into new concept Pina. And it's located directly opposite the Llankelly Place institution, offering breakfast, lunch and – soon – dinner. Produce is the focus here, with top-quality breakfasts fetching a high-price, turning that hard-earned cash into flavourful options like a super premium bacon and egg roll, avocado toast with just about every add-on you can think of, chickpea pancakes, and omelettes. As the day moves on, that menu turns to meatball sandwiches, fried chicken burgers, and a banh mi-esque chicken sandwich. Particularly for breakfast lovers, it's one of the best new restaurants in Sydney.
---
---
Address: 4/29 Orwell St, Potts Point
Contact: 0432 445 342
---
The Amalfi Way, Woolloomooloo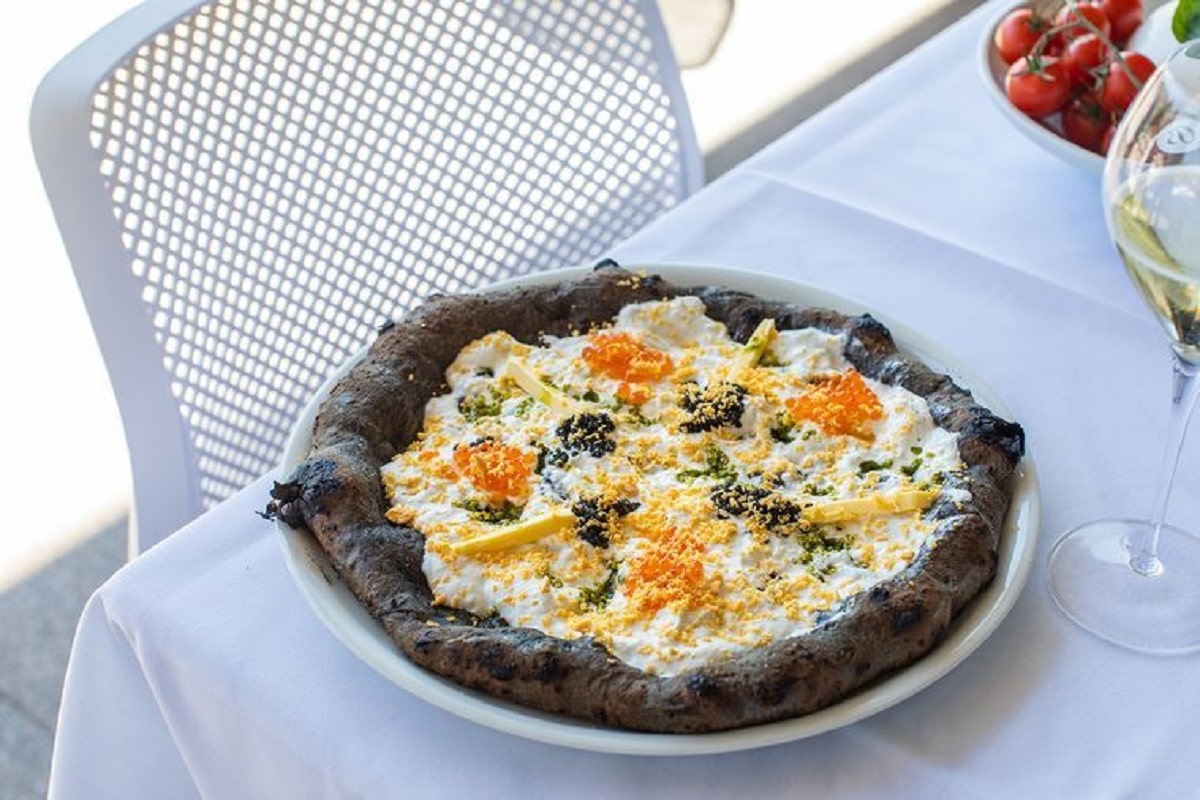 One of Australia's most respected pizzaiolo Luigi Esposito (of Via Napoli and Pizza Fritta) has finally hit the iconic Woolloomooloo finger wharf with The Amalfi Way, one of the best new restaurants in Sydney. As the name suggests, the Italian coastline is imbued in just about everything across this airy restaurant, from the summery décor to the sharp flavours of premium seafood, pizza and pasta. Gourmands should feel right at home splurging on lavish items like the $250 Pizza Caviale, which takes a black squid ink dough and tops it with buffalo stracciatella, Beluga black caviar, salmon smoked caviar, quail eggs, and Norwegian butter. Seafood is taken fresh from a live tank each day, so it's most worthwhile seeking out the likes of woodfired Tasmanian scampi and Queensland king prawns dressed with apples and endives.
Although do note that the restaurant has now gotten rid of its pizza oven, focusing more on pasta dishes that bring a sense the Amalfi coast to Sydney, best experienced in the restaurant's private dining room.
Address: Shop 2/6 Cowper Wharf Roadway, Woolloomooloo
Contact: (02) 8367 5834
Chi By Lotus, Barangaroo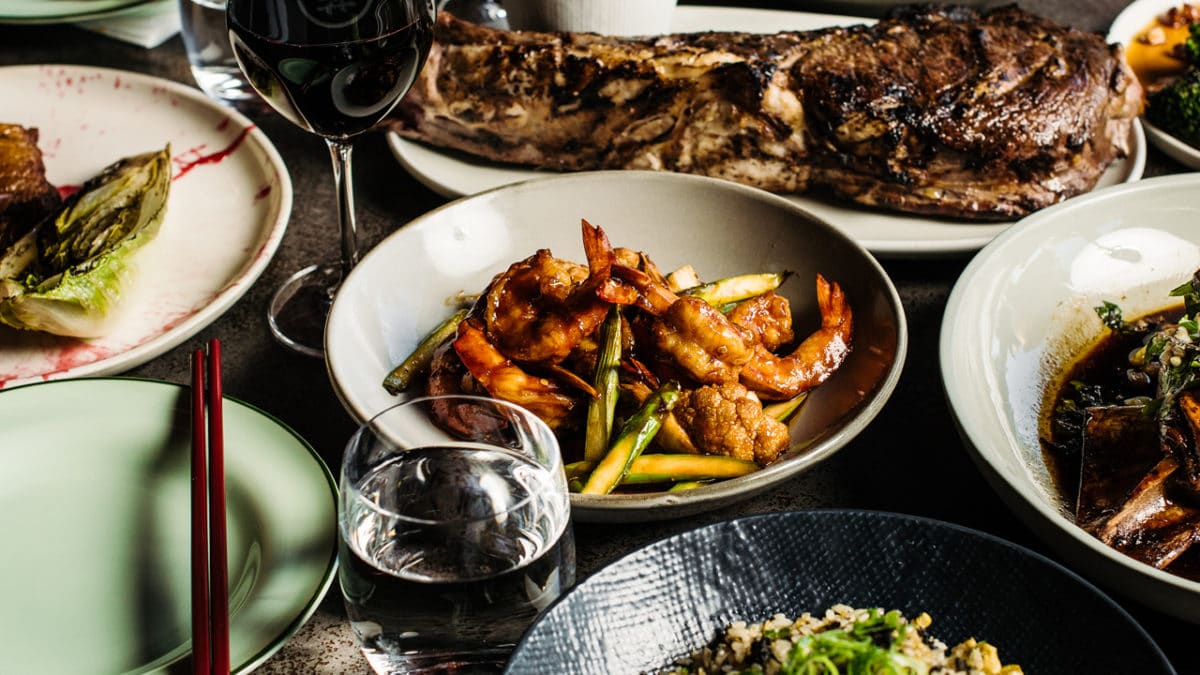 Fresh from Lotus Dining Group, this Chinese eatery and bar carves out its own space in the densely packed Barangaroo precinct, with a big focus on street food styled dishes. Smoke and fuel cooking takes prime position in the kitchen, pushing out dishes like half shell scallops with garlic, chilli and seablite, as well as options inspired by Australian native ingredients, like the deep-fried saltbush or the duck breast with Davidson's plum and caramel.
Address: 2/100 Barangaroo Ave, Barangaroo
Contact: (02) 7227 6920
---
RELATED: The 12 Best Mexican Restaurants In Sydney
Calita, Bondi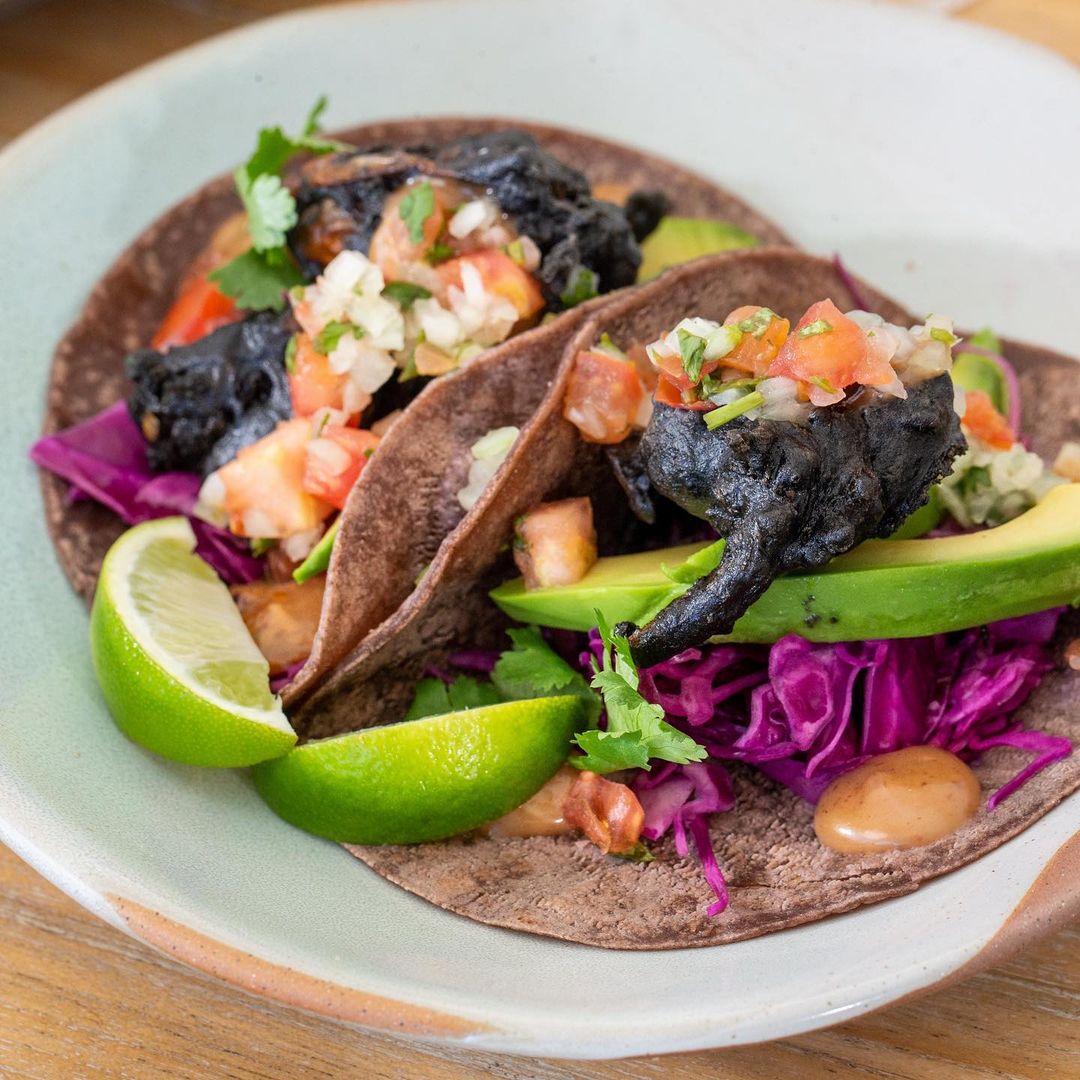 Bondi beach is packed with some of the city's best Mexican restaurants, and Calita is the latest new restaurant to add to that impressive spread. The marisqueria (which means "seafood restaurant") is a nice alternative from Bondi's Aussie style fish and chips, but there's enough here to satisfy any tastes; we're talking tacos with fillings like tofu chicharrones, grilled halloumi, and Modelo beer-braised beef cheeks, sitting next to slow-cooked octopus with chorizo, potato and chipotle mayo, and smoked trout with green mango, peanut macha, lime, mint, and coriander.

Address: Shop 1/266 Campbell Parade, Bondi Beach
Contact: (02) 7227 6262
Ezra, Potts Point
Tel Aviv isn't often represented across Sydney's multicultural dining scene, but this new restaurant, from the former owners of nearby French favourite Bistro Rex, is looking to change that in a big way. Inspired by the metropolitan dining scene of the coastal Israeli city, Ezra takes a liberal approach to its source and tasks Ben Sears (most famous for his work at Moon Park and Paper Bird) in curating an inventive menu full of echoes from Ashkenazi and Sephardic Jewish cultures. You're just as likely to find soulful vegetarian dishes like grated haloumi and za'atar served with roasted cauliflower, as you are skewers of salmon pastrami, green olive and pickled chilli, as well as chicken baked in vine leaf and served with blistered grapes with a smoked garlic toum. Just make sure you aren't missing the hummus with a smoked soft-boiled egg, fresh radish, chickpea puree and olive oil, nor the baklava ice-cream sandwich at the end of it all, built with pistachio, burnt-honey parfait and caramelised filo pastry. Ezra is also just a really great wine bar.
Address: 3 Kellett Street, Potts Point
Contact: (02) 8322 0929
---
Foreign Return, Surry Hills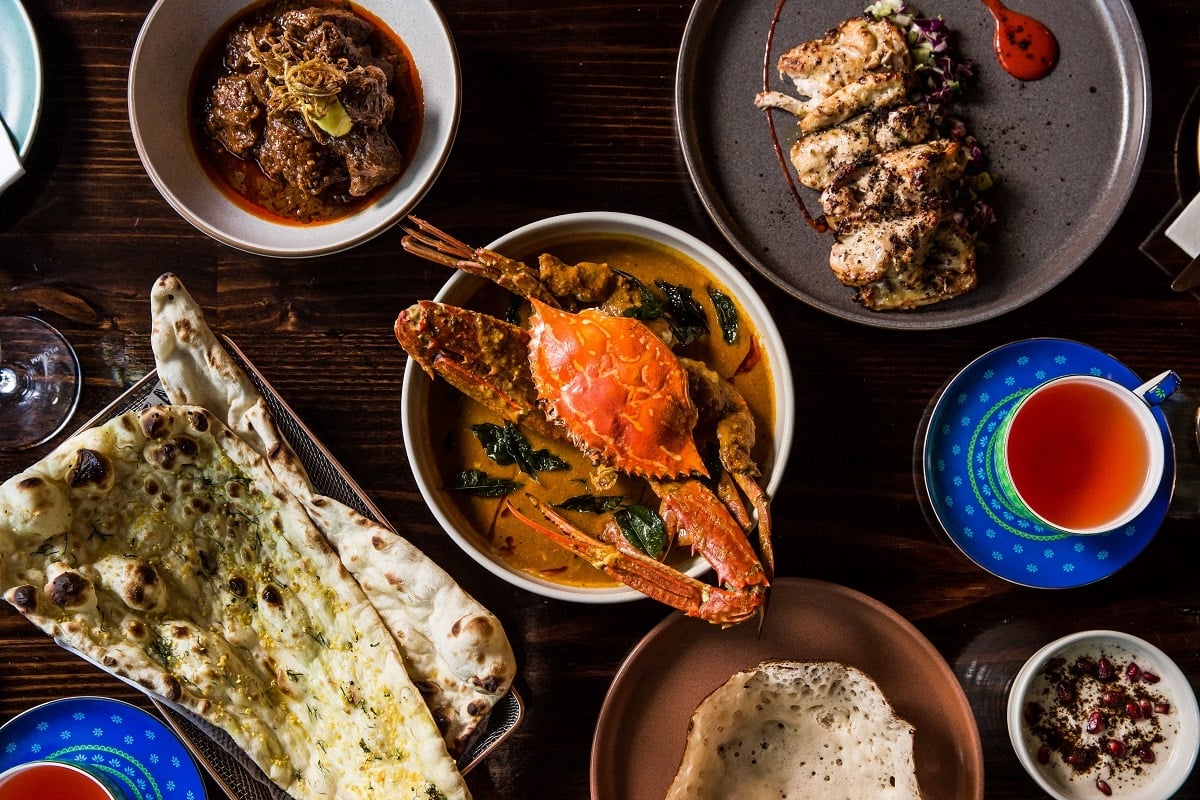 Delhi 'O' Delhi's Javed Khan, along with Gaurang Gahoi, and Kunal Patel have opened Foreign Return on Crown Street, offering the inner-city another finely tuned experimental Indian restaurant that plays fast and loose with tradition. Siddharth Kalyanaraman, official touring head chef for the Australian national cricket team, has parked himself up at the head of the kitchen, cooking up dishes like crispy taro root with spiced yoghurt, local blue swimmer crab curry, pan seared duck breast with banana flower and yoghurt, and – for lunch – a tiffin box stuffed with smoked butter chicken, Bengali style lamb cooked in mustard oil, and eggplants simmered in spiced nut and poppy seed curry. Plus, it's one the best street Surry Hills is known for.
Address: 527 Crown Street, Surry Hills
Contact: (02) 8399 5084
---
Vini Divini, CBD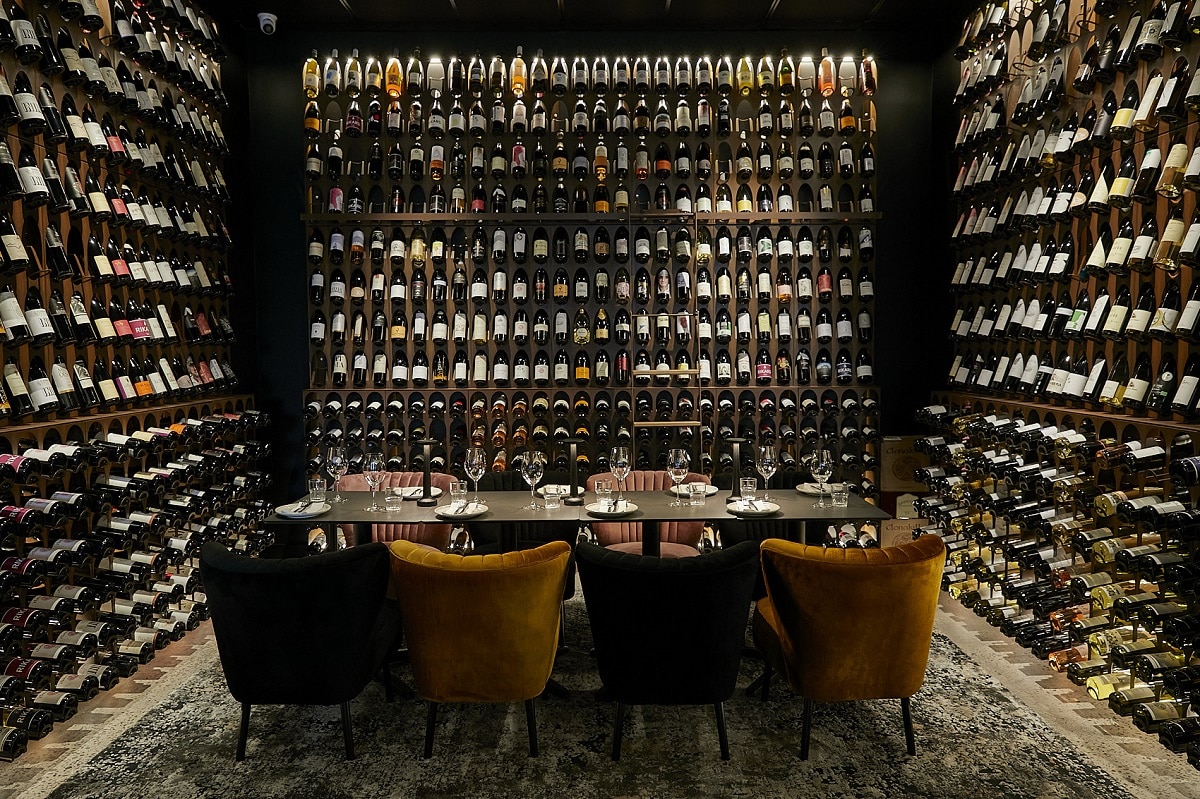 Sydney's CBD really can't get enough of a Mediterranean-styled wine bar. There's a lot of them, and fortunately Vini Divini adds some much needed vitality to the scene, with over 1,000 bottles from 10 different countries, including Turkey, Georgia, and Greece. The former head sommelier for Rockpool Dining Group, Raphael Mulligan, is leading this one, pairing his drops up with mezze dishes like signature babaganoush, beetroot-marinated artichokes with toasted almonds, and slow-cooked lamb shoulder with fregola salad and caramelised apple. Just try and beat that dining room framed by hundreds of wine bottles.
Address: 60 Carrington Street, Sydney
Contact: 0477 033 811
---
Clearly Sydney has had no shortage of new openings across the board, from pricey special occasion restaurants, to value-driven casual restaurants and eateries introducing new ideas to the city's already stacked multicultural dining scene. A lot of buzz has been surrounding Foreign Return, Ezra, Pina, Bistrot 916, and Esteban in particular, which goes to show just how wide-ranging the palate has become when it comes to the seeking out the best new restaurants in Sydney.
---
Not in Sydney or up for some domestic travel? Check out the best new restaurants in Melbourne for 2021, and the best new restaurants in Brisbane for 2021. Or if you're in Sydney and looking for a quick lunchtime feed, try our list of the best sandwich shops in Sydney and best Korean BBQ in Sydney. And if you need relaxation after all that food check out the best day spas in Sydney.