What's the best new restaurant in Sydney?
That's a common question Boss Hunting is asked almost daily by readers, so we've decided to put together a rolling list of the best new openings in town.
And we're casting the net wide here. Even though the headline reads "restaurants," I'm including bars with good food, casual eateries and, of course, wine bars. If the food is good, it's on the list.
We've rounded up some of the best new Sydney restaurant openings of the past 12 months for this rolling list, which will be updated monthly as the Boss Hunting team dines at more of these new venues.
---
---
Our Five Favourite New Restaurants In Sydney
If you don't want to scroll through all the new Sydney restaurants listed below, then here are my five favourite new restaurants right now.
The Boss Hunting office is based in Sydney so this listing is updated monthly based on where I and the wider team have been dining at the moment. Check back often if you're looking for some decisive recommendations on where to eat in Sydney.
Parlour, Sydney CBD
Le Foote, The Rocks
Palazzo Salato, Sydney CBD
Bar Copains, Surry Hills
Clam Bar, Sydney CBD
---
The Best New Restaurants In Sydney
1. Parlour, Sydney CBD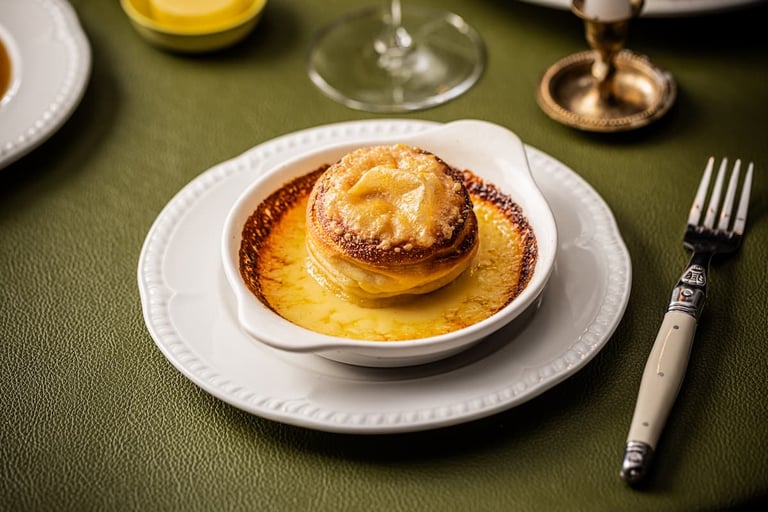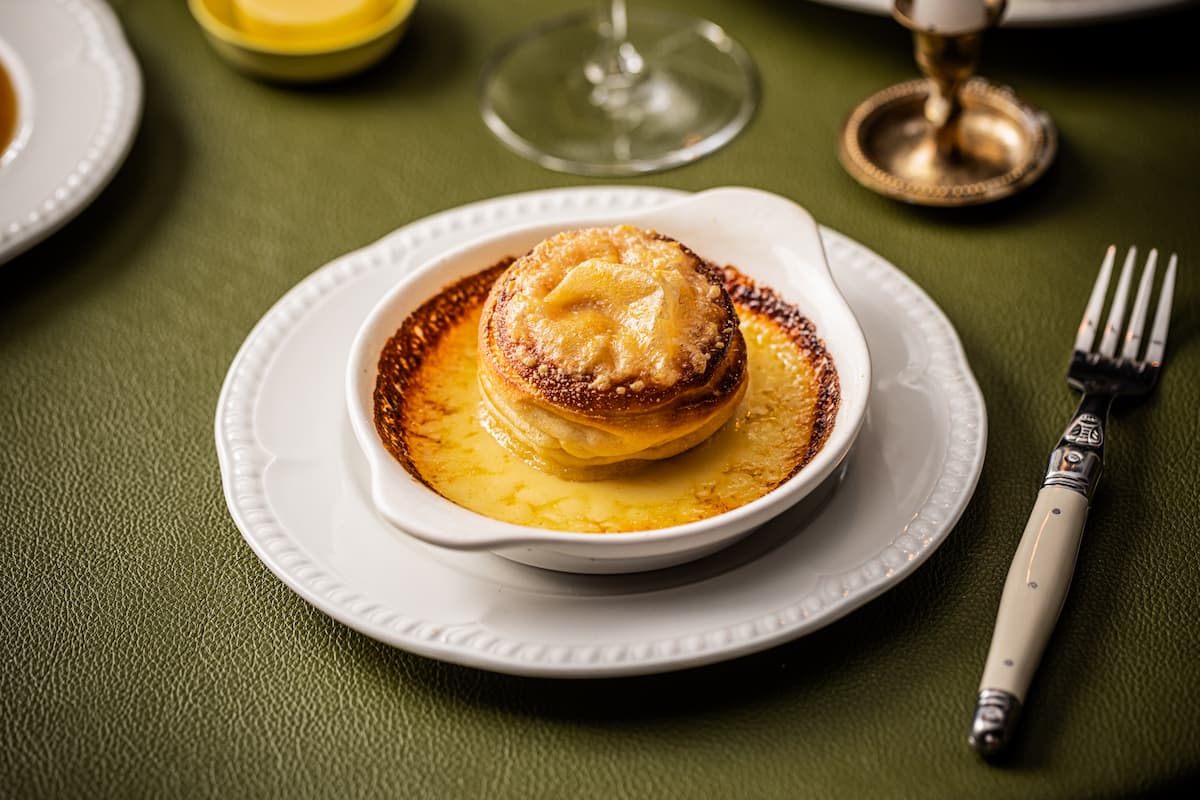 QT Sydney's charming street-level cafe has now become a bonafide French restaurant reminiscent of those dimly lit, hidden gems you'll find on the backstreets of Paris. Chef Sean Connolly already mastered the art of the Italian-leaning grill restaurant upstairs at Gowings, and now he's proving just as valuable when it comes to refined French classics like twice-baked souffle, crumbed lamb's brains with anchovy mayo, and, for lunch, a raclette cheese jaffle.
It's fun, theatrical, and the redesign has even carved out a small wine cellar. Rumours have it that Parlour will start hosting special private dinners in the actual cellar so there are plenty of reasons to keep an eye on this heart-of-the-city staple.
---
2. Raja, Potts Point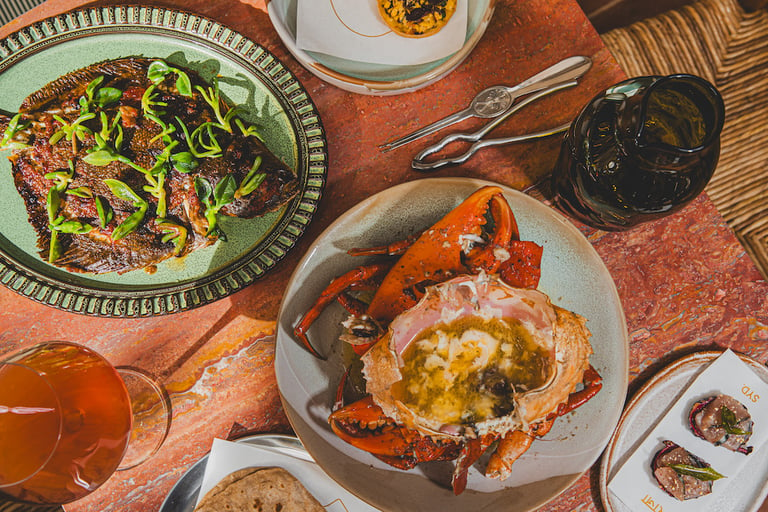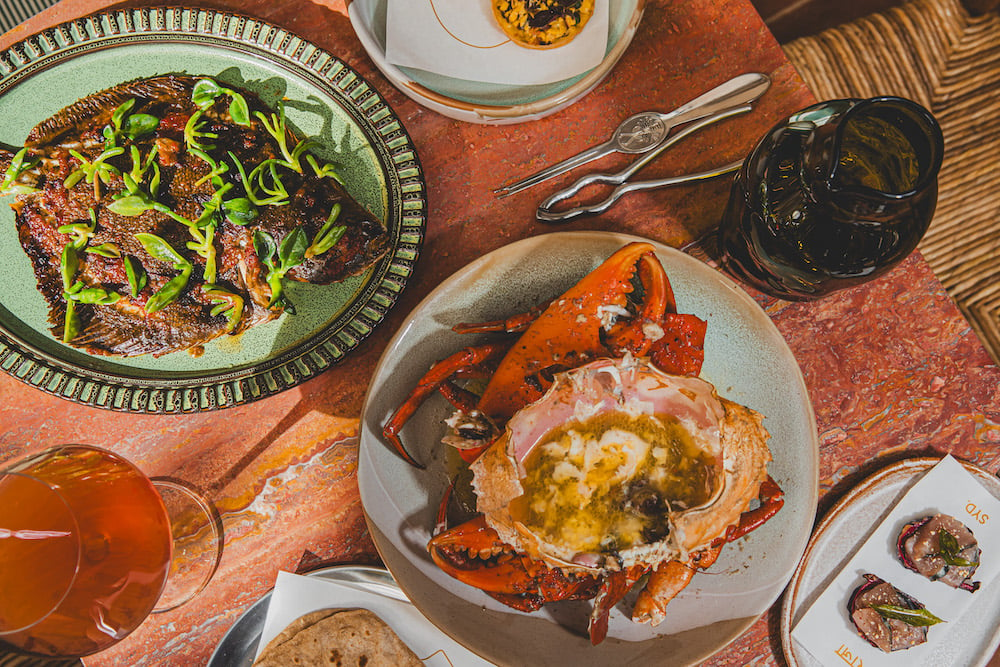 Between oysters swimming in lime water and Davidson plum chutney, melt-off-the-bone goat riblets with a beautiful salsa verde-like green sauce, and bone marrow dosa, I think I'm in love.
Raja is the new Indian restaurant opened by Ezra co-owners Nick and Kirk Matthews-Bowden. The pair has taken over the space right next door to their acclaimed Israeli restaurant with ex-Firefoor chef Ahana Dutt showcasing a great sense of flair and creativity in the kitchen.
Native Australian produce has been filtered through the prismatic lens of vibrant Mumbai, presenting something wholly unique for Sydney's increasingly fussy dining scene. And the results are invariably fantastic, right through to moreish desserts like coconut rice pudding with dark brulee, macadamia and citrus sorbet, and some juicy ricotta doughnut spirals with pistachio sauce.
Sydney's palate needed a jolt like this.
---
3. Amuro, Darlinghurst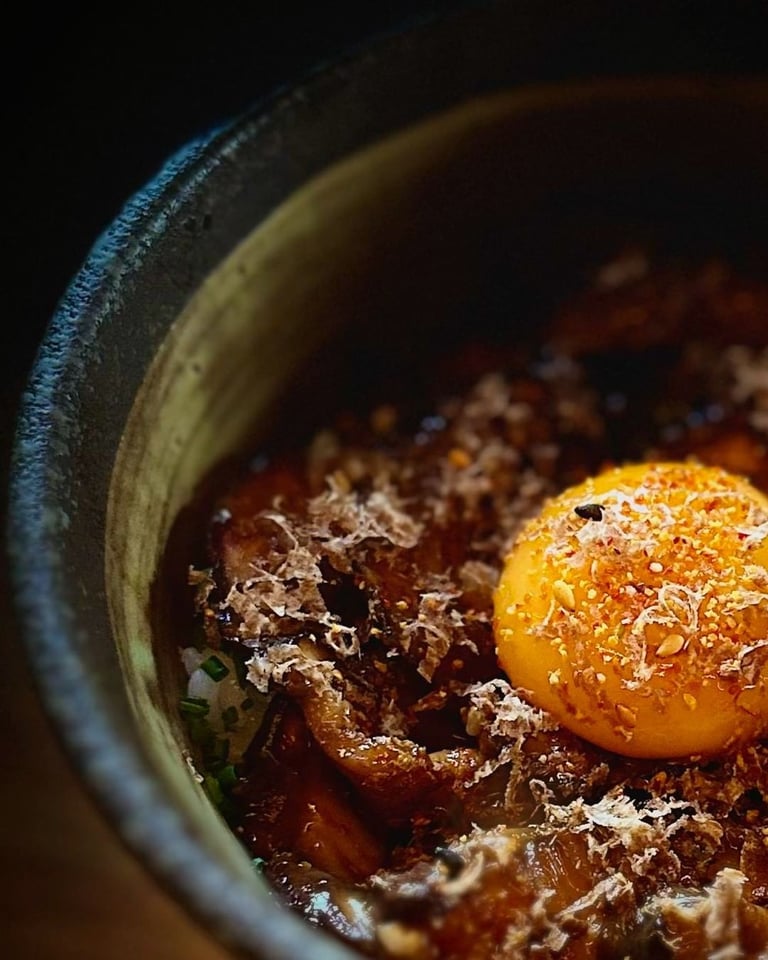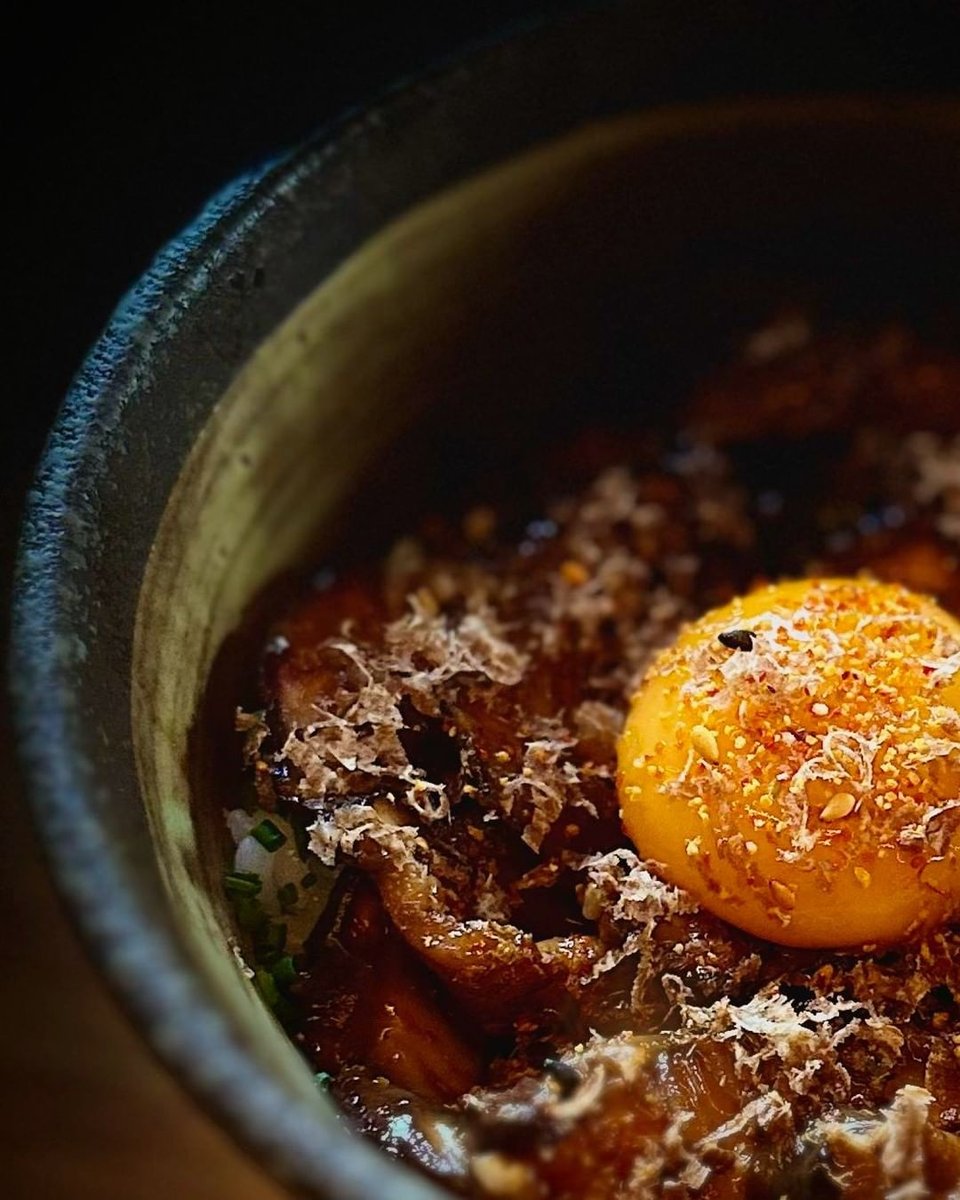 While I'd never say no to a new Sydney wine bar, it's about time something like Amuro opened up in Darlinghurst. This 20-seat sake room comes from Kei Tokiwa (ex-Chaco Bar) who presents a studious program of sake highlighting the many different producers in prefectures across Japan.
Japanese wine, beer and whisky also feature, right alongside a snack menu that changes regularly but on any given day could feature dishes like deep-fried karaage chicken and cod roe potato salad.
---
4. Woodcut, Crown Sydney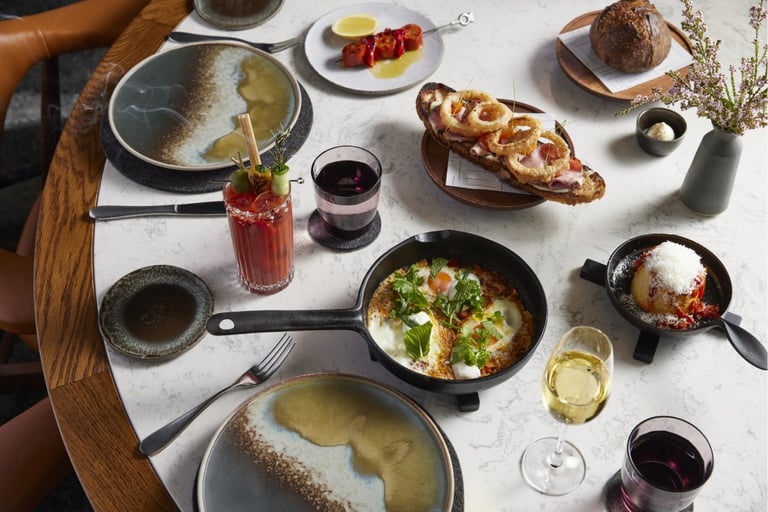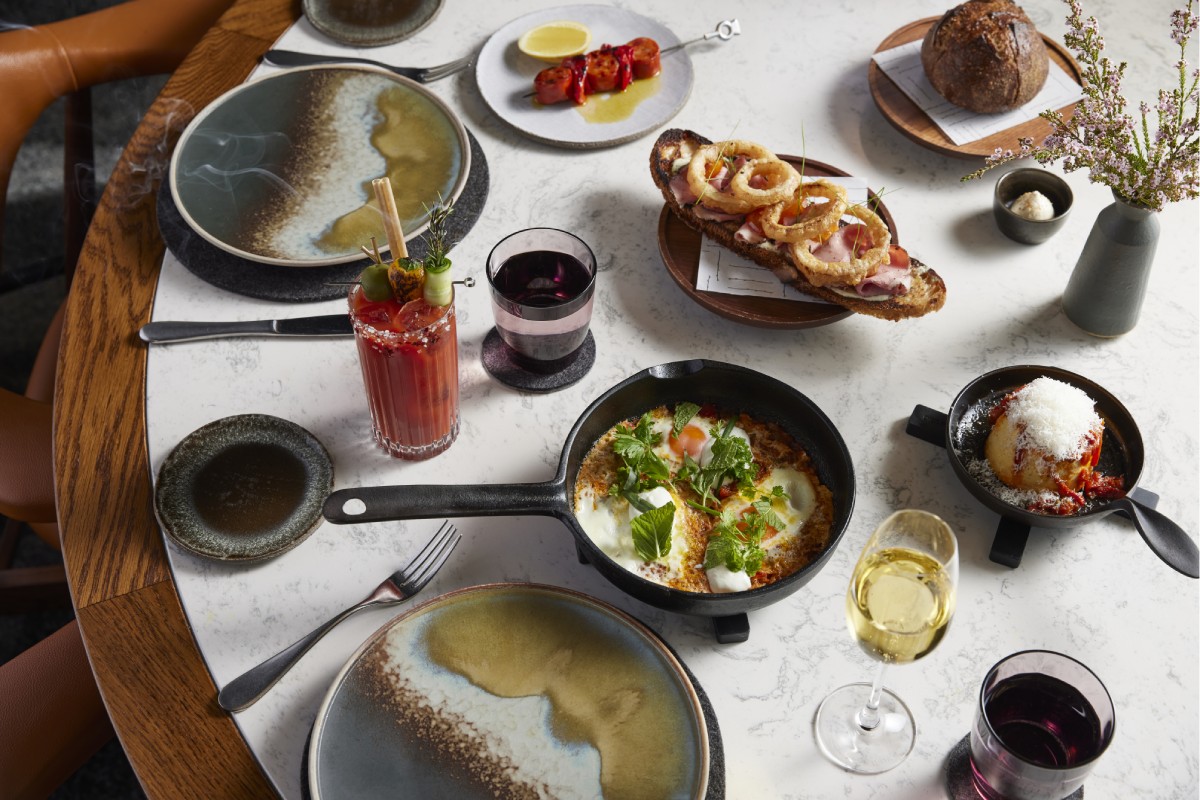 Woodcut is a well-established staple in the Sydney dining scene and has been for a few years now. It's not a new restaurant (that much will be clear to you), but its brand-new weekend brunch offering makes it worthy of a revisit.
Perch yourself in a setting that marries Sydney water views with a deliciously modern architectural layout to enjoy the set brunch menu, which clocks in at $95 per person. The hemp seed fried prawn sando as well as the ash grilled chorizo with lemon and piquillo peppers are highlights, as is the Charles Heidsieck by the glass to wash it all down. One of the best non-vintage drops money can buy.
There's also an add-on menu to dabble in, which includes Sydney rock oysters, crab cakes, and wood oven-baked eggs, should you feel the need for a little more. Better yet, if brunch rolls into lunch, don't forget you also have one of the finest flaming kitchens in the country to serve you up a glorious cut of beef.
---
5. Funda Dining, Circular Quay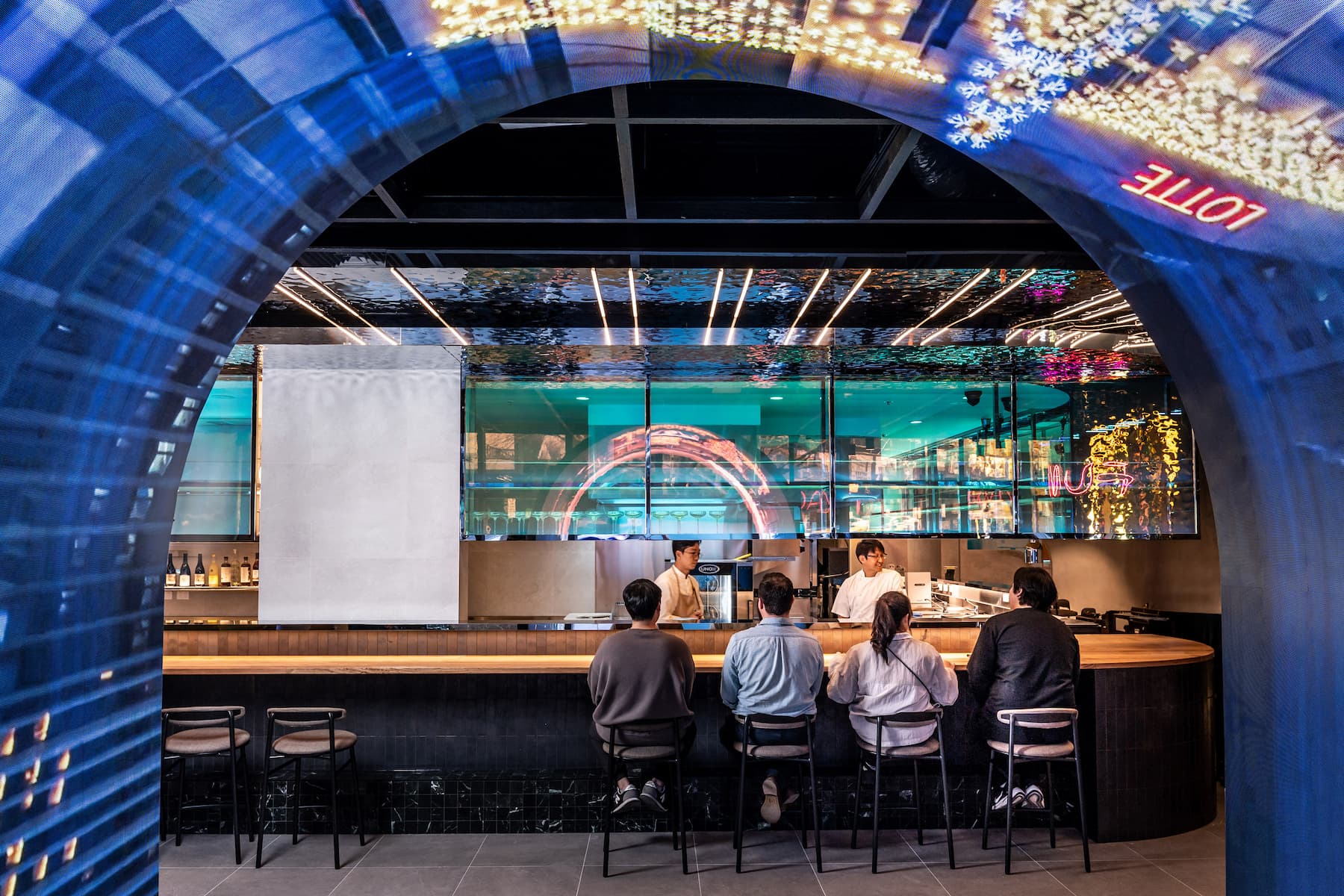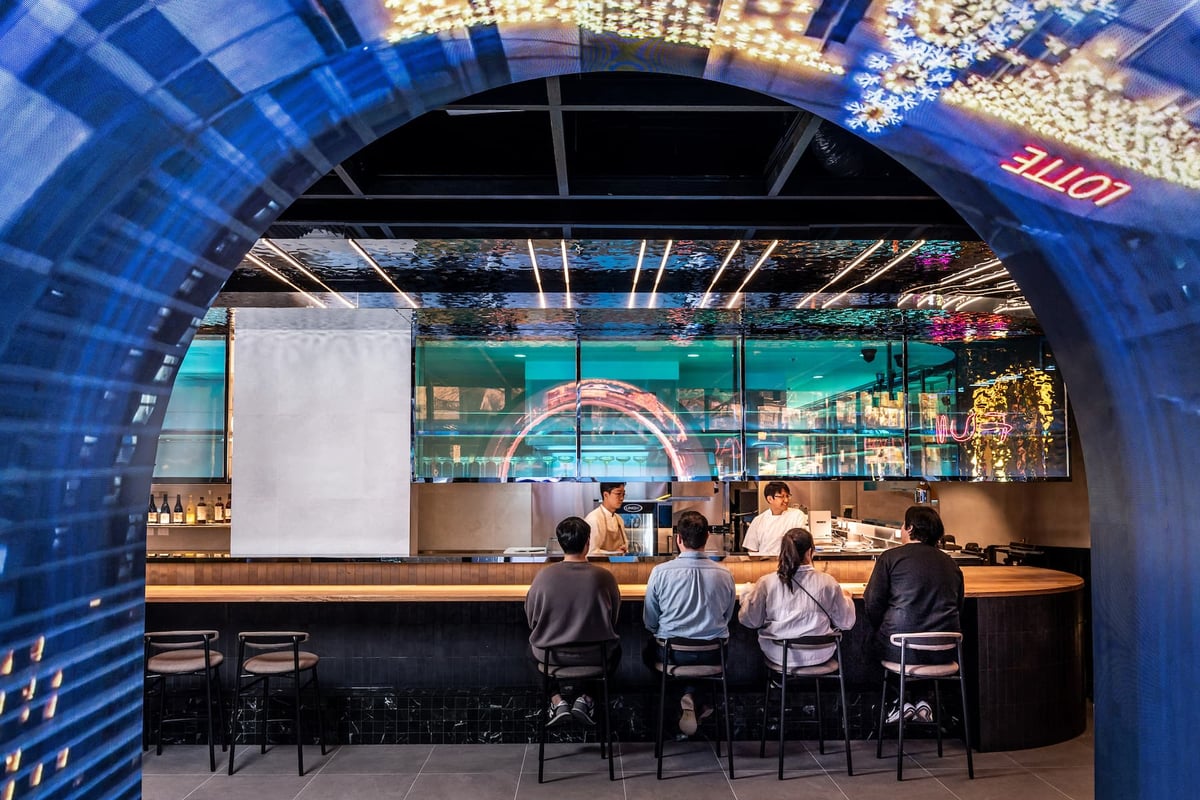 With upscale Korean restaurants becoming more common in cities like global food cities like New York and London, it's no surprise to see Sydney also getting a plethora of kitchens dedicated to this wonderfully diverse cuisine.
Funda is an upbeat, hyper-bright take on the concept. And while the interior may betray just how good the food is, there's no mistaking the kitchen for anything but supremely competent when it comes to handling those complex flavours.
Burrata with a Korean twist? Rice cake and chicken skewers sauced with gochujang? Korean potato pancakes with bulgogi? Yeah, Funda does things differently, and it mostly satisfies. I was disappointed with a few dishes on my visit, namely the tteokbokki, and despite their insistence that it's "vibey", the music is way too loud. Regardless, it's a fun restaurant with good food in a part of the city that's been in the culinary shadows for a very long time. That's enough for me.
---
6. Otogo, Ultimo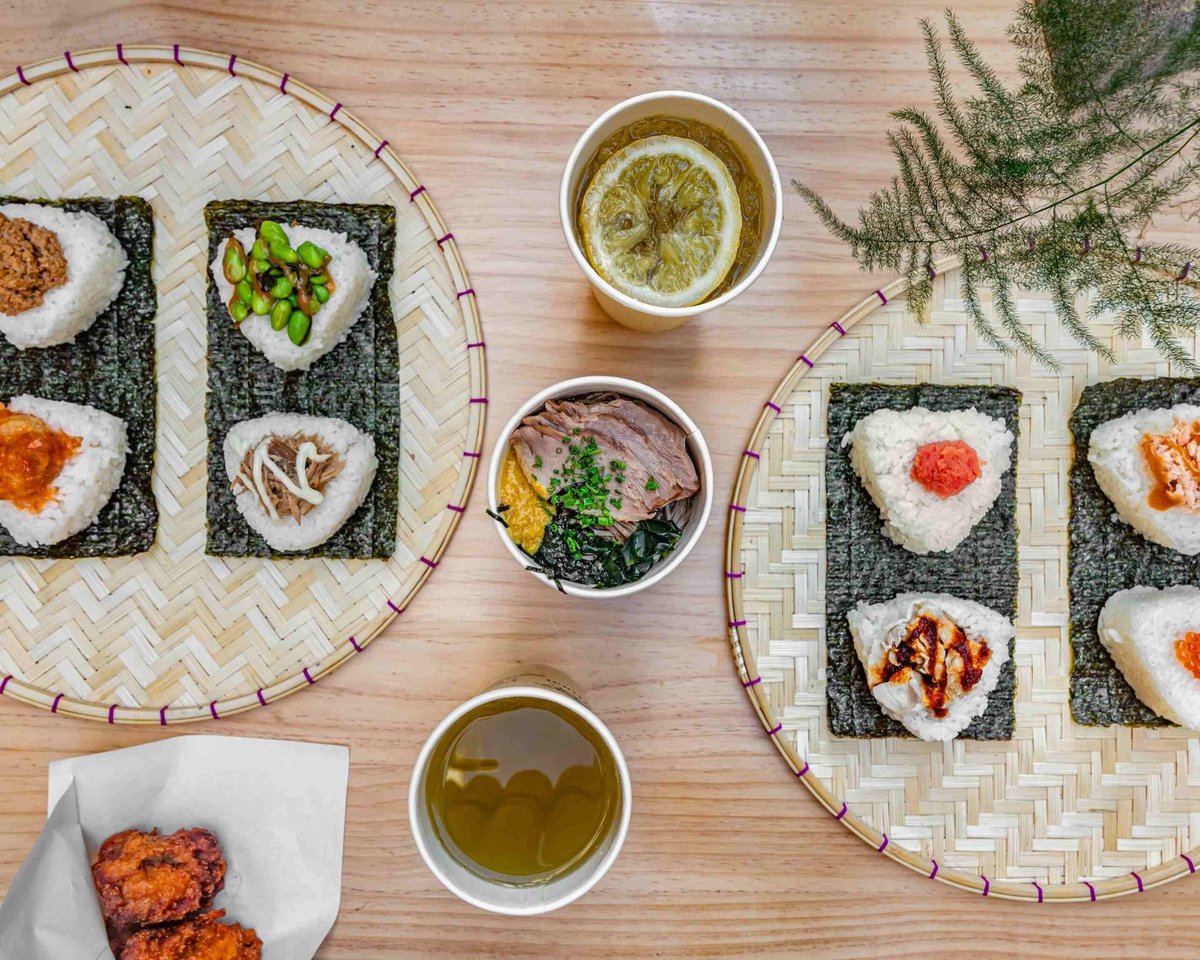 Sydney doesn't get many niche cafes anymore, but when one opens it always seems to be in Ultimo. The latest is Otogo, specialising in premium Japanese rice balls (AKA onigiri) and soba noodles.
Michelin-trained Chef Mitshuiro Yashio nails the brief with precision. These are easily the best onigiri I've tried outside of Japan. Yet, the best part is that Yashio has found a clever way to automate the cooking process using a special machine driven by AI technology. Saving time means the production process is less costly, and those savings are passed onto the customer.
Given the current cost of living crisis, having a reliable Japanese cafe offering very competitive prices is invaluable for Sydneysiders who may not necessarily want to spend a week's rent on a meal.
---
7. Promenade, Bondi Beach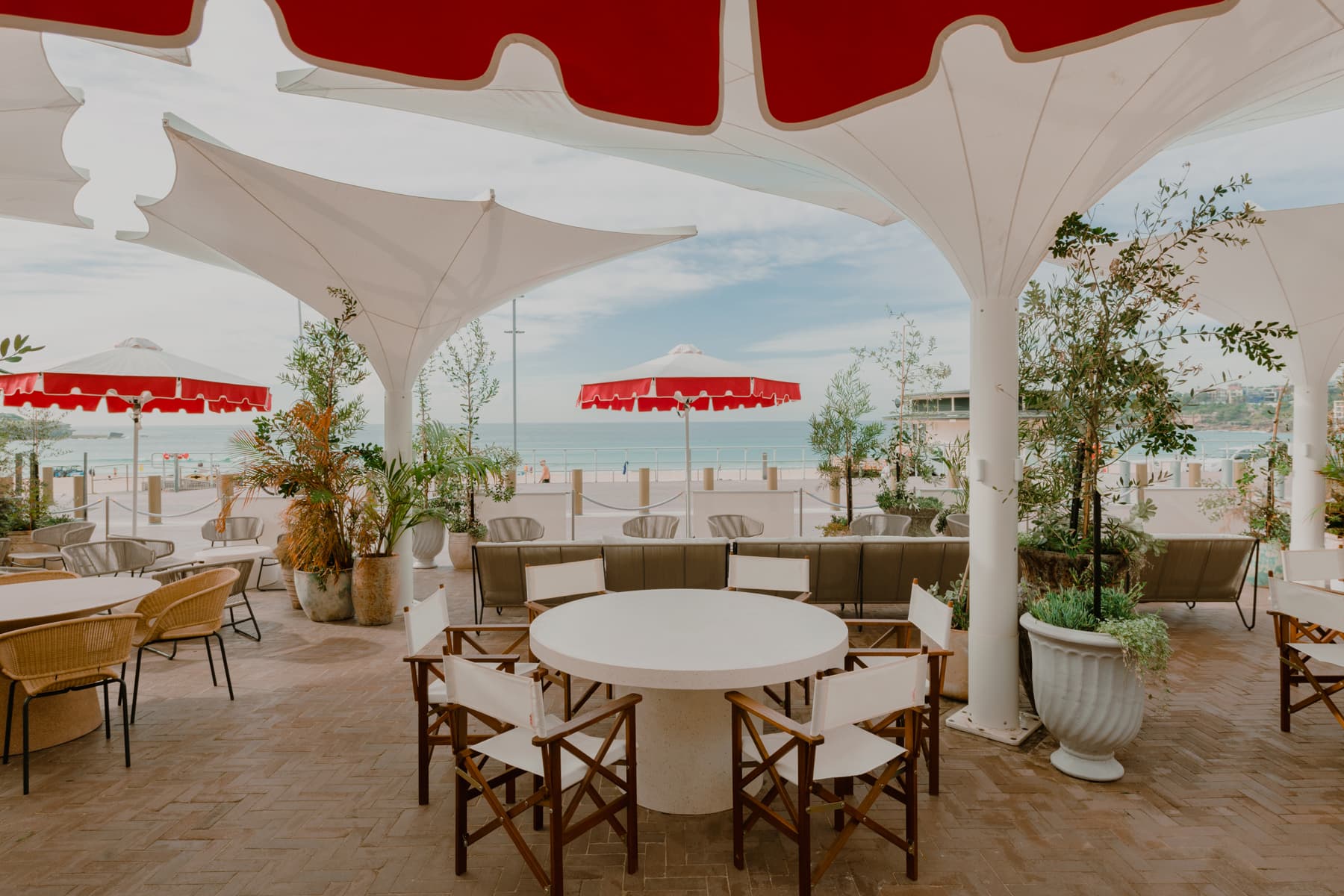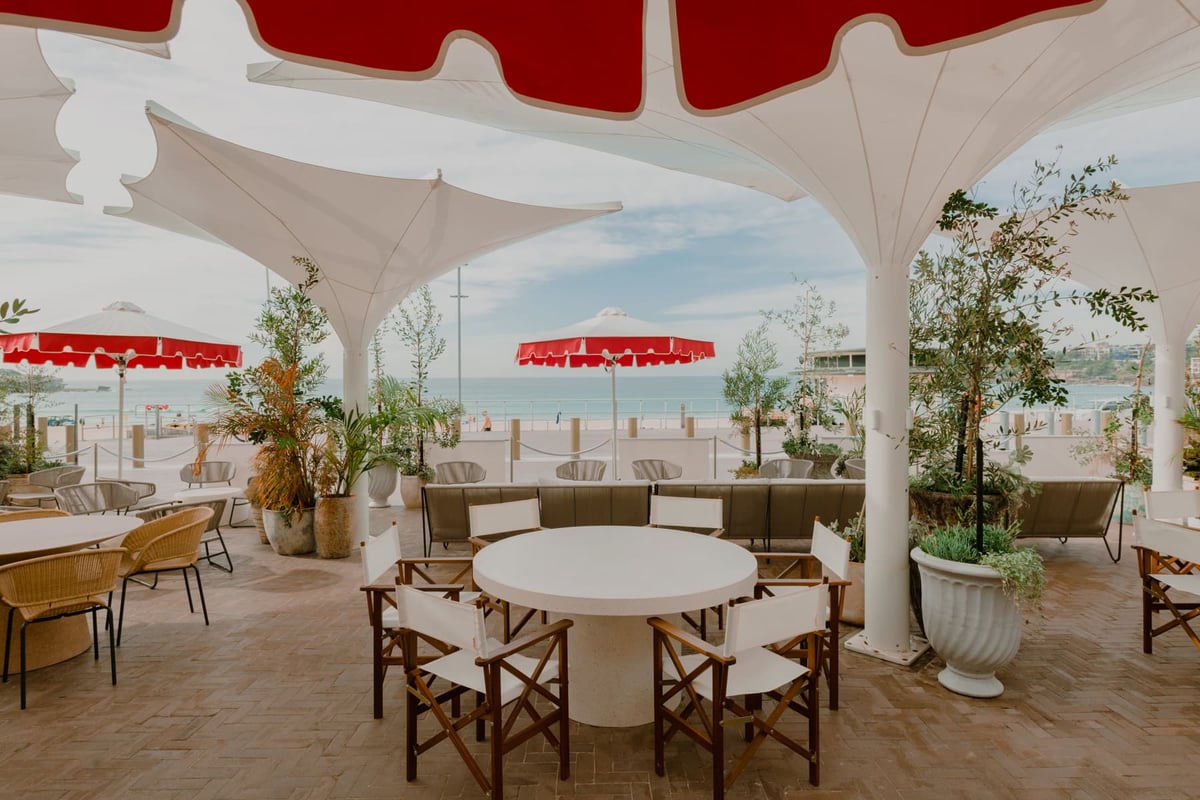 Coming from the same team behind Hinchcliff House, Promenade brings a similar sense of ambition and theatre over to Bondi Beach. The three-section, 300-seat venue runs the risk of doing too much at once, but so far the concept has been working incredibly well for locals.
Asian ingredients take centre stage with a distinctive coastal twist resulting in crowd-pleasers like bug meat toast, snapper curry and Wagyu rib eye with sambal butter.
---
8. The Sanderson, Sydney CBD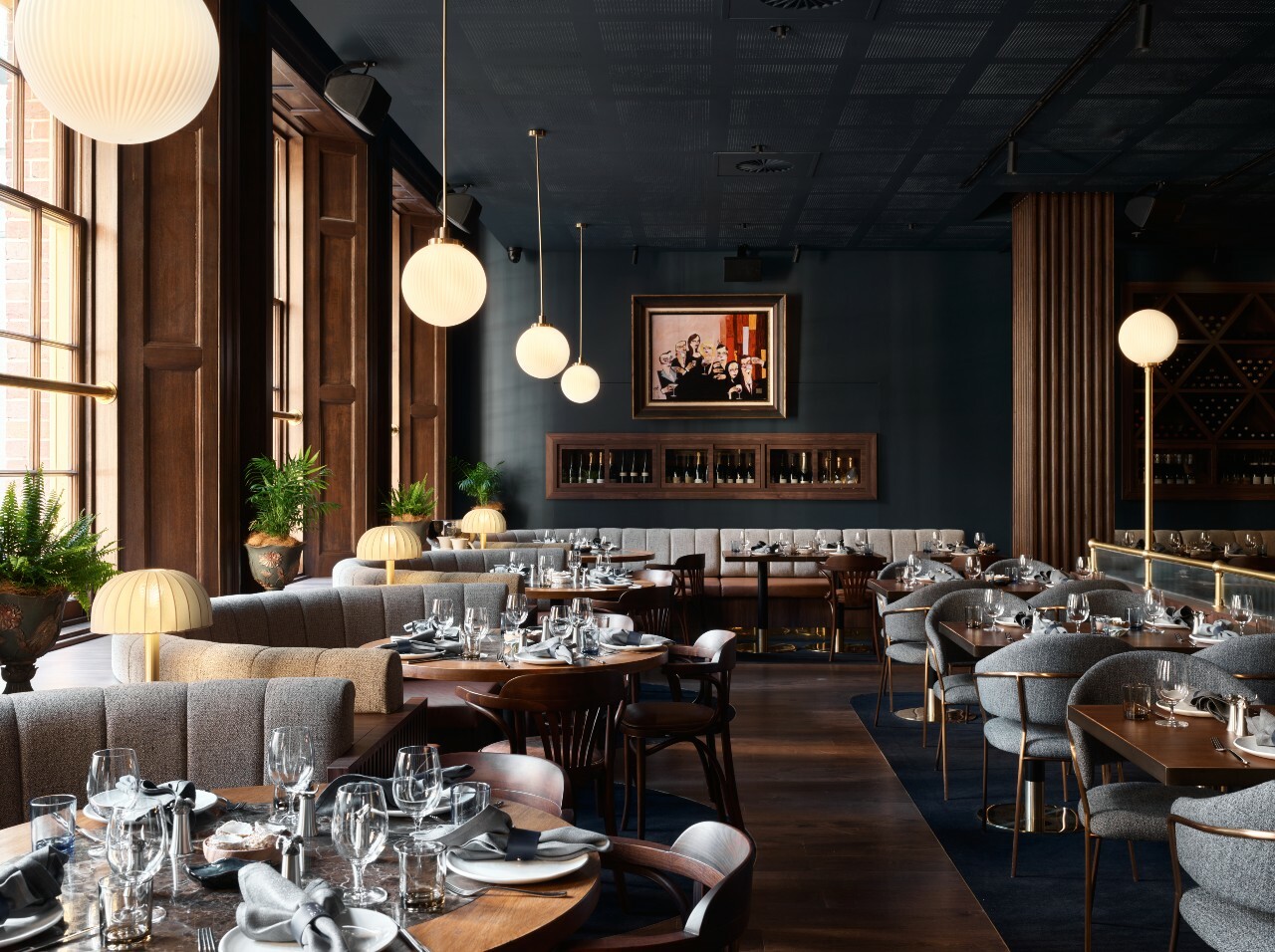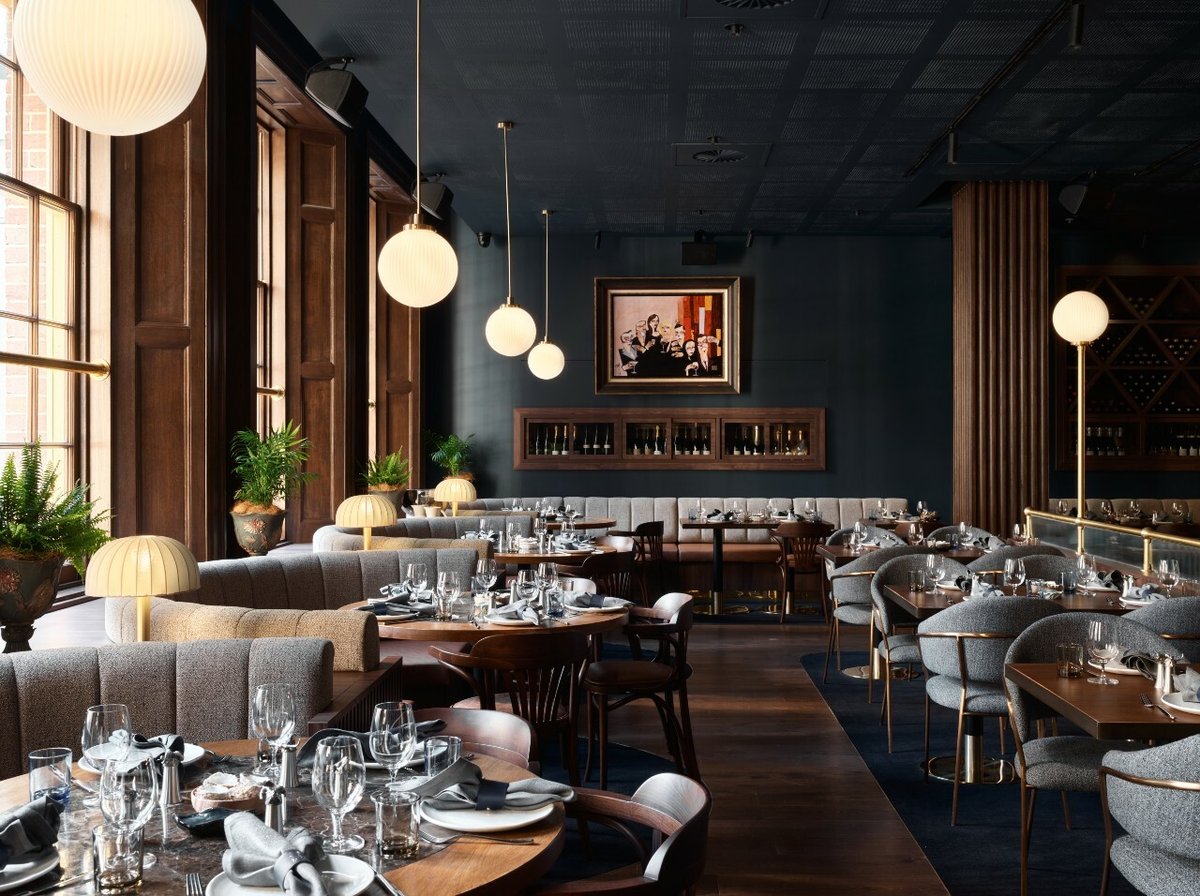 Opened in the 101-year-old Beneficial House on Wynyard Lane, The Sanderson is the latest venture from The Speakeasy Group (Eau de Vie, Mjoner). And while I don't think Sydney really needed another luxe seafood and steak house, this kitchen is ticking all the right boxes for sumptuous CBD feasts in expensive dining rooms.
The Sanderson is all about maximalism and theatre. Bigger is better here, so the portions are hearty, the wine list is vast and the service is more than generous. Those swanky client dinners will be served well, especially if you're potting the table with carbonara eclairs, lobster mafaldine and a juicy 280 g Wagyu rump cap from Darling Downs.
---
9. Longshore, Chippendale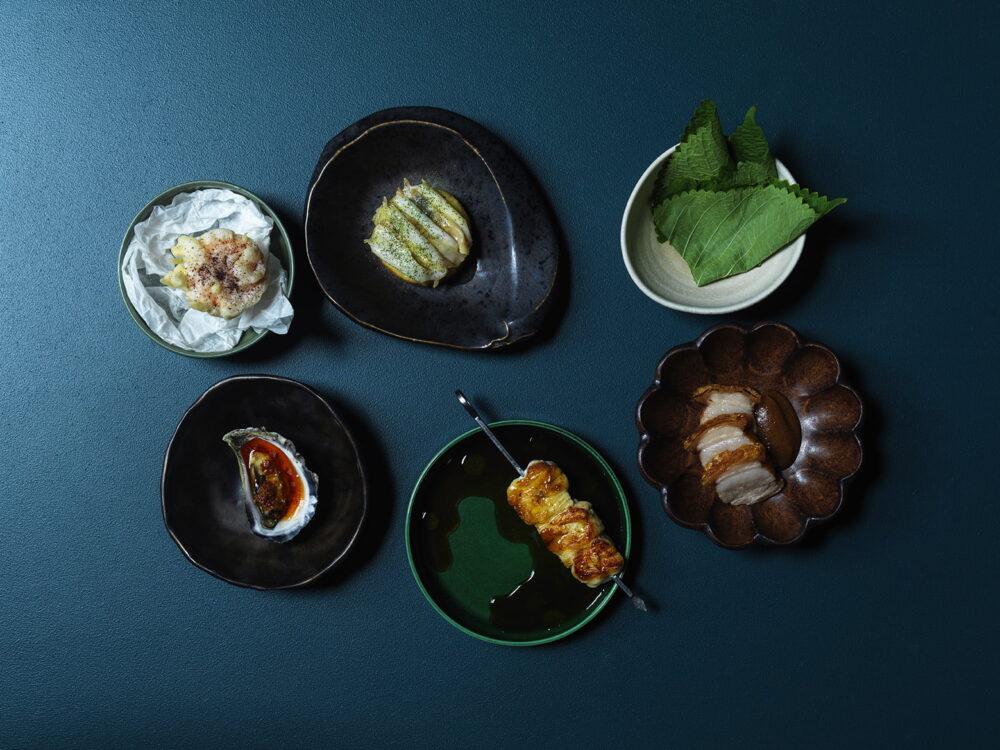 The Hartsyard legacy lives on in Chippendale. Longshore has moved into the old Automata space with a kitchen led by Jarrod Walsh and Dot Lee, touting a steadfast dedication to creative coastal flavours garnished with both Australian and Asian ingredients.
A $150 five-course set seems to be the best way to play in this generous space, which is centred around a theatrical open kitchen cobbling together highlights like Skull Island prawn taco and fried John Dory with XO butter.
Whether or not Longshore will have more staying power than Clayton Wells' Automata remains to be seen. Chippendale has always been a bit of a carousel when it comes to these big-ticket eateries. Yet, what Walsh and Lee have created is fairly priced and immensely satisfying.
---
10. Bistro Nido, Sydney CBD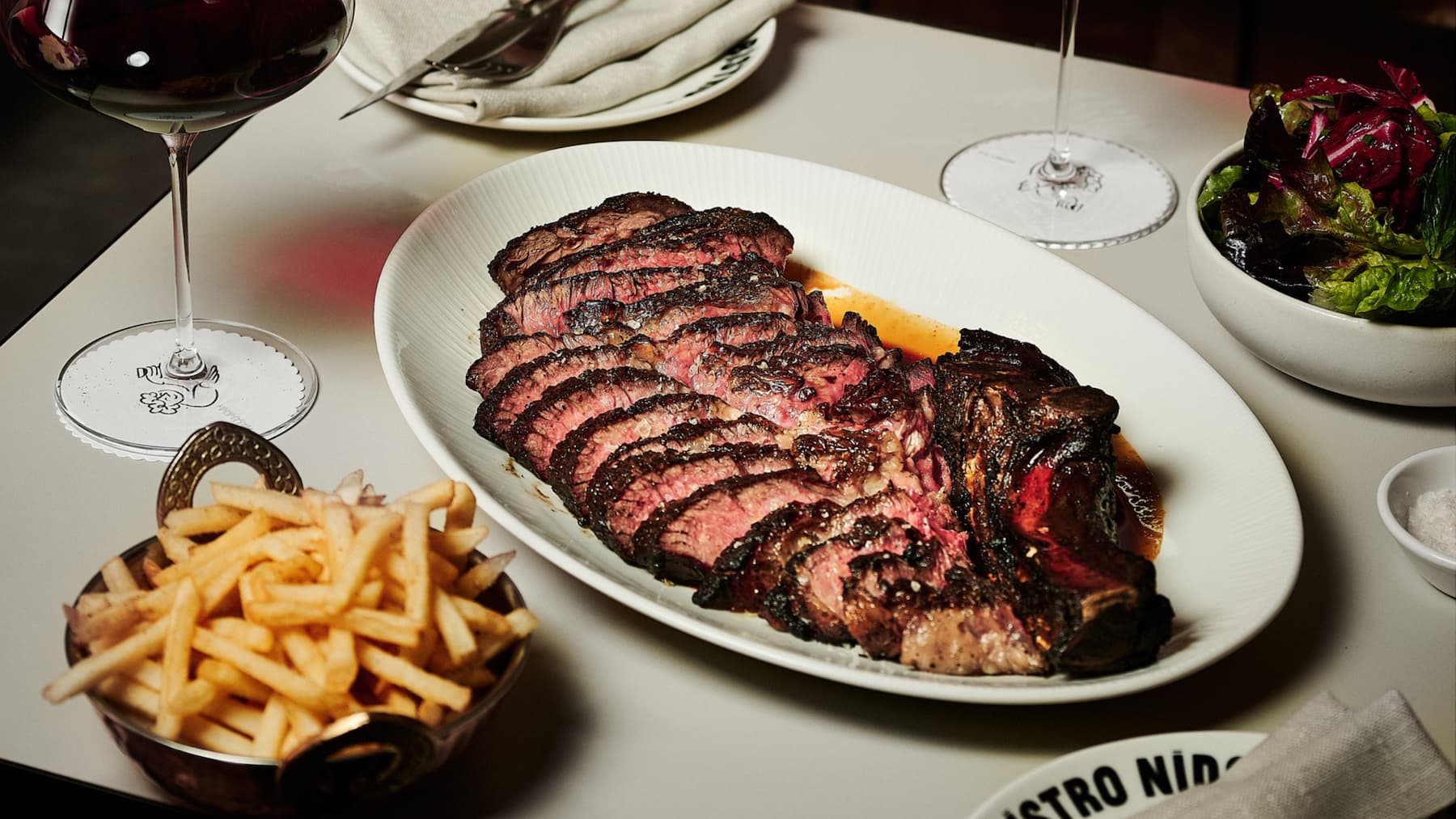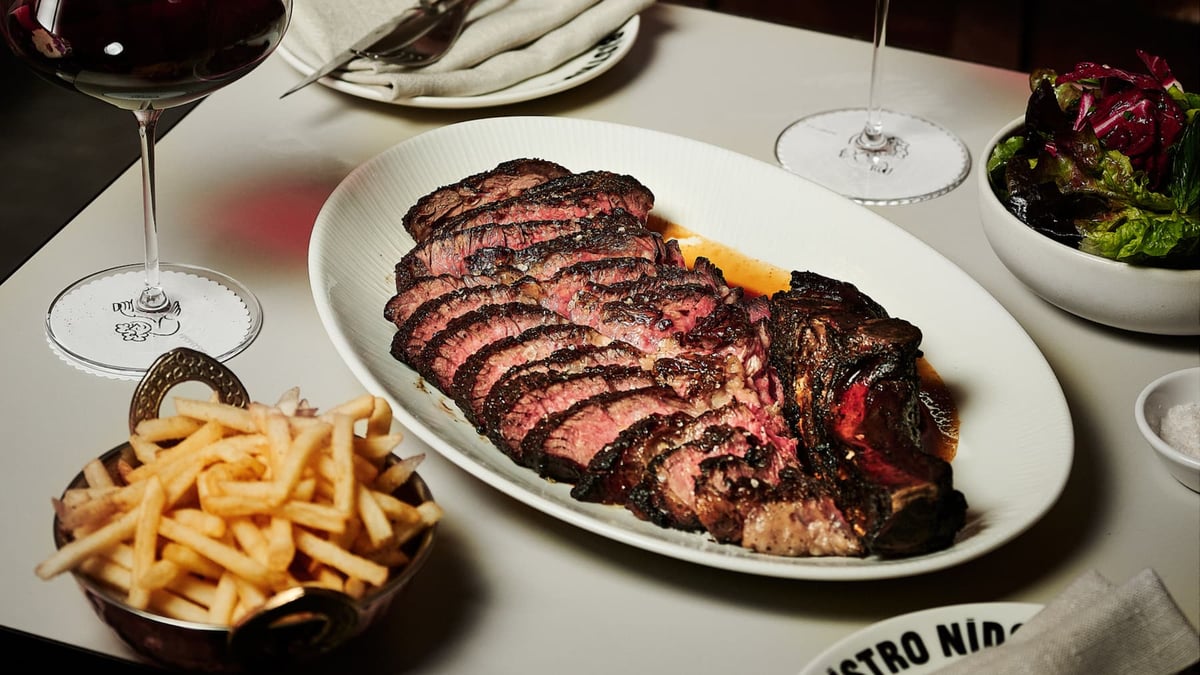 French and Japanese flavours have held hands before, but rarely with the focus of something like Bistro Nido. The same team behind the pioneering Devon Cafe have brought that same penchant for free-wheeling experimentation to something more mature and upscale, leaning more towards dinner than all-day cafe glory.
Invigorating the playful Regents Place, Bistro Nido sits amongst all the casual Asian concepts with a sophisticated offering, best experienced through casual fare like a Wagyu cheeseburger with optional foie gras and tuna crudo.
There's also a full dry-aged Wagyu collection with various cuts if you feel like something more substantial before you scoot off to nearby Event Cinemas to catch a movie.
---
11. Le Foote, The Rocks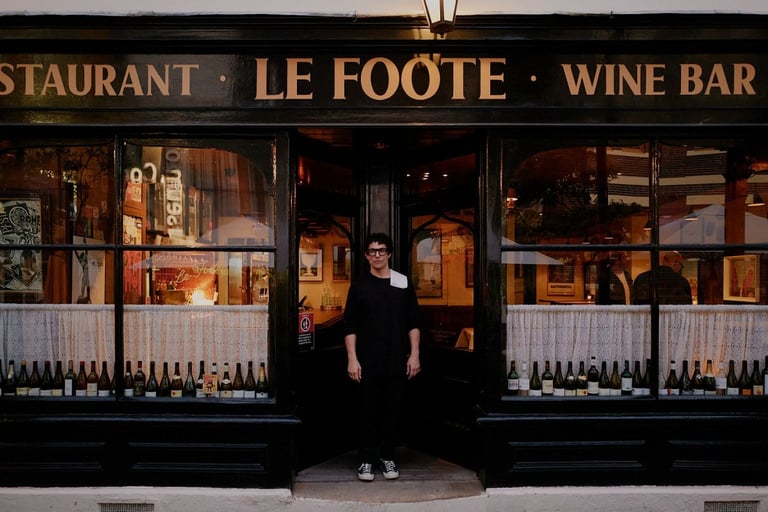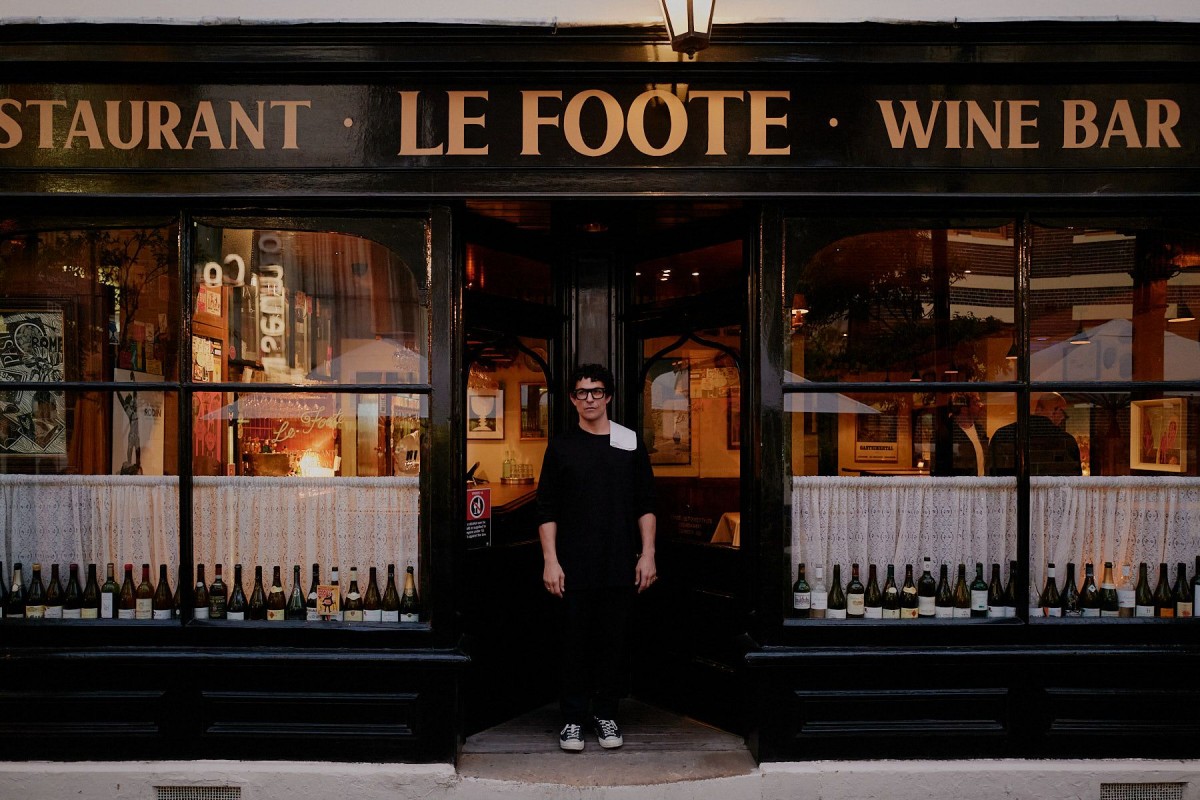 The Swillhouse team, best known for Restaurant Hubert and Alberto's Lounge, have now set their sights on The Rocks with the long-awaited opening of Le Foote.
One of the oldest pubs in the historic area has been completely transformed into a slick European wine bar and restaurant, with ex-Apollo chef Stefano Marano working up a menu stacked with premium small plates. Think cured meats and cheeses along with more substantial like Rangers Valley bavette and barramundi, framed by a heritage-listed space split into two different bars.
The 300-deep wine list has a huge selection by the glass, best enjoyed in the 80-seat dining room at the back of the venue, defined by a Greco-Roman-style mosaic mural masterminded by Italian ceramicist Mastro Cencio.
---
12. Armorica Grand Brasserie, Surry Hills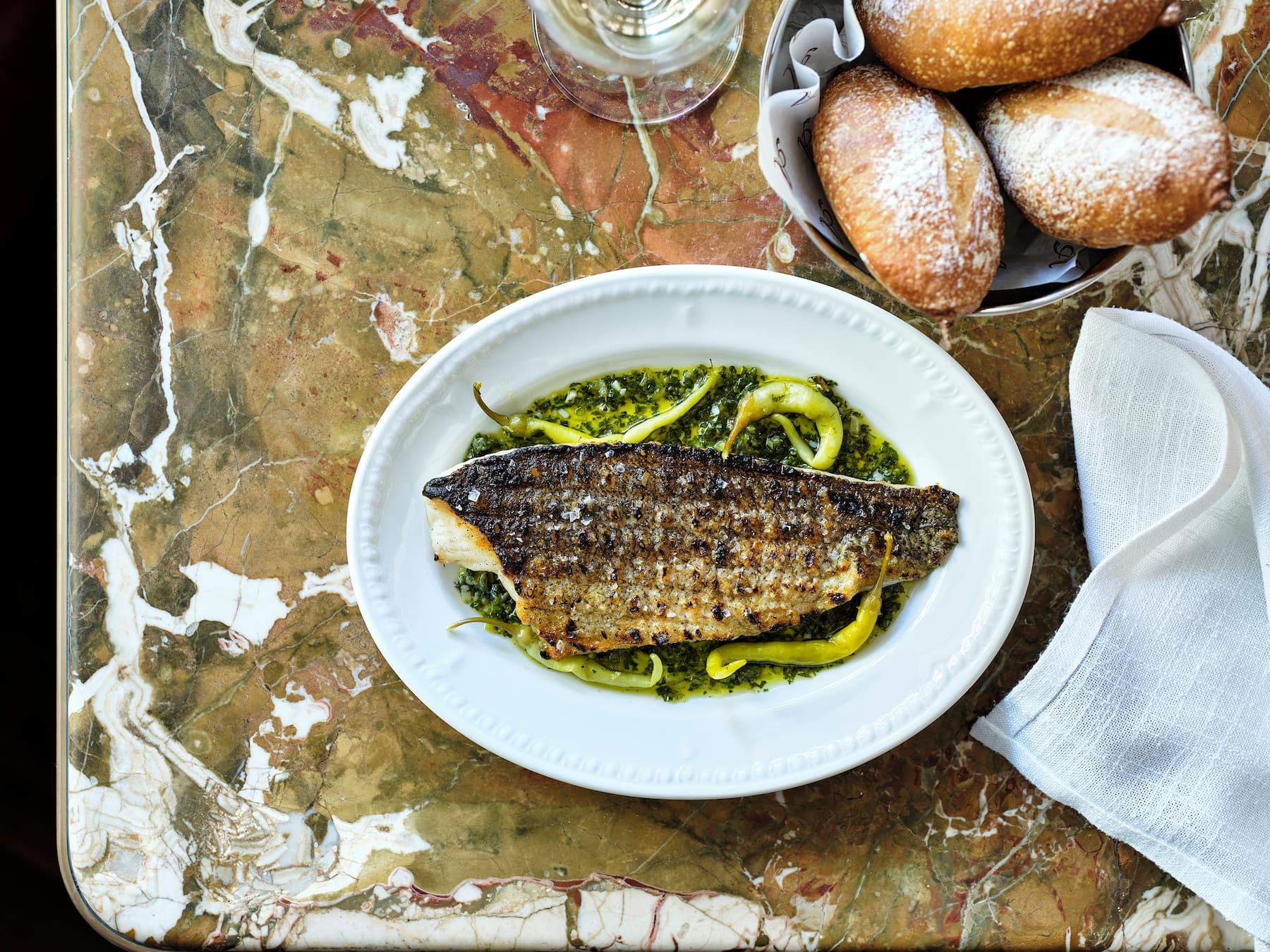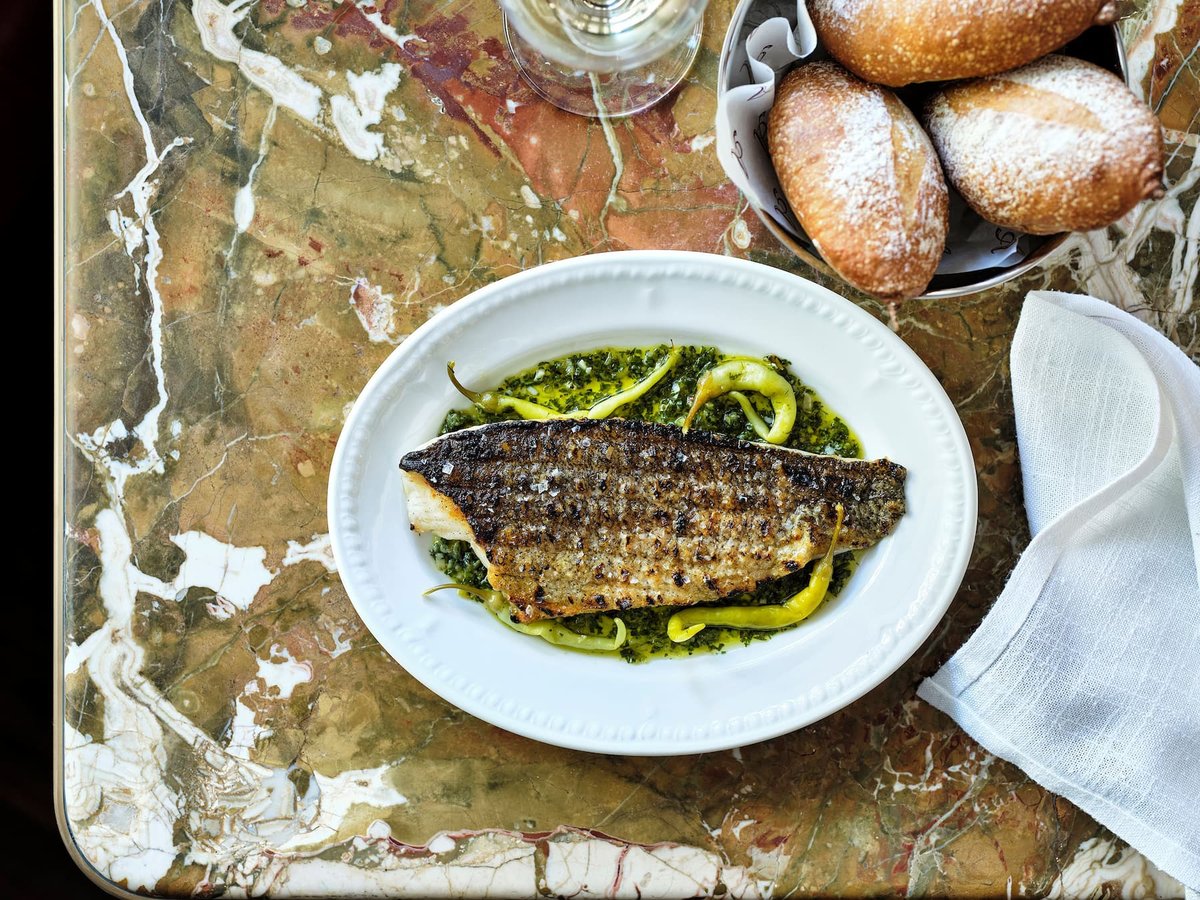 Classic Sydney swankstitutions are usually found in the heart of the city. Yet restaurateur Andrew Beecher clearly wanted to do something different for his ambitious new venue, following up the tremendous success of Franca and Parlar with the opulent Armorica Grand Brasserie on Crown Street, Surry Hills.
Beecher's expensive, eye-catching interior is lifted by refined dishes like a brilliant Murray Cod with salsa verde and guindillas and the classic steak frites. The menu favours the land but I actually think the seafood dishes are so good that you could easily just spend the night without so much as looking at a steak.
The cute, wealthy twists to some of the appetisers mightn't have the same impact as the statement-making mains. The menu is written for people who like to throw cash around, but overall I've found that the experience is well worth the price of admission.
Check out our full review of Armorica Grand Brasserie.
---
13. Petermen, St Leonards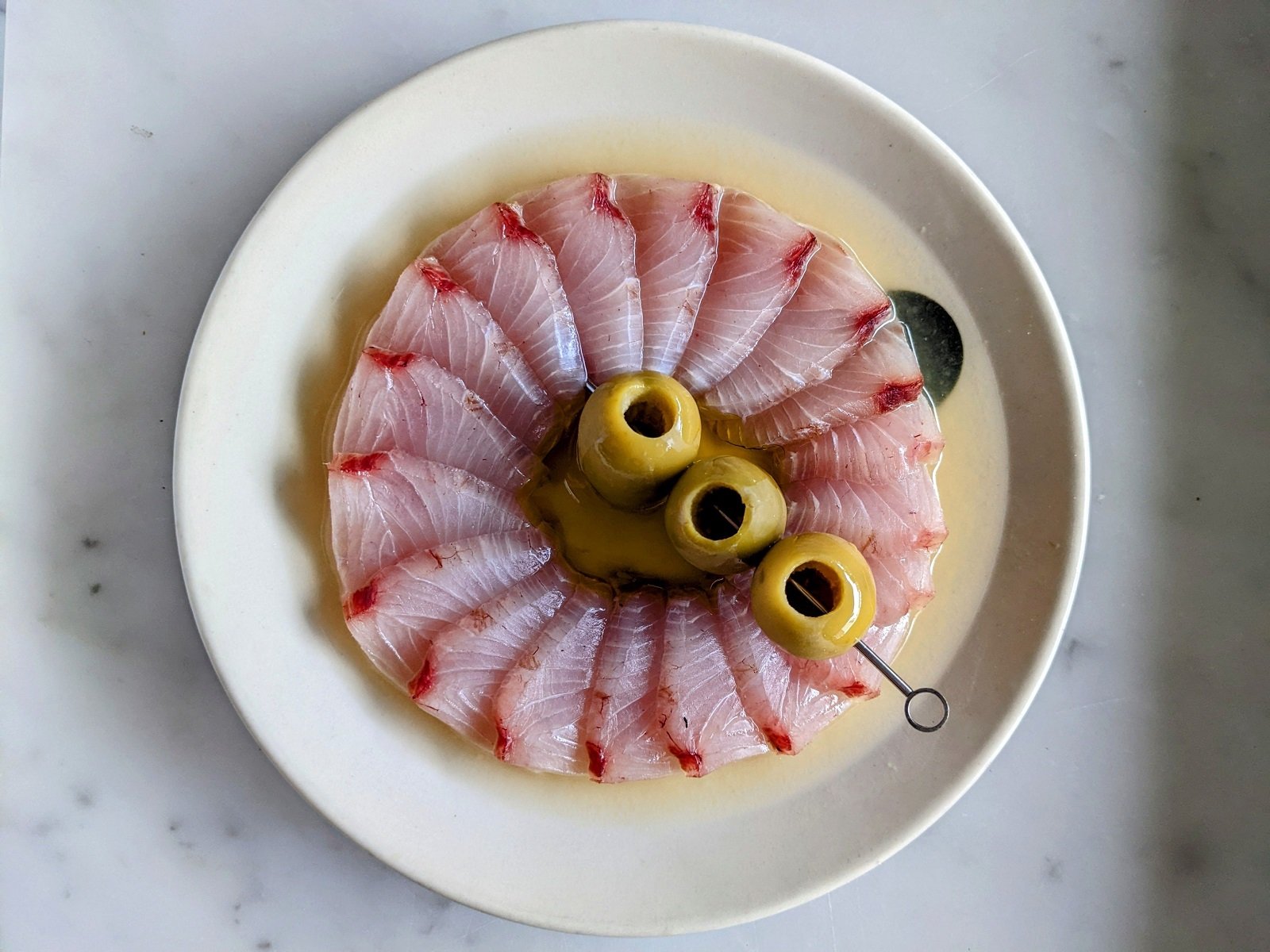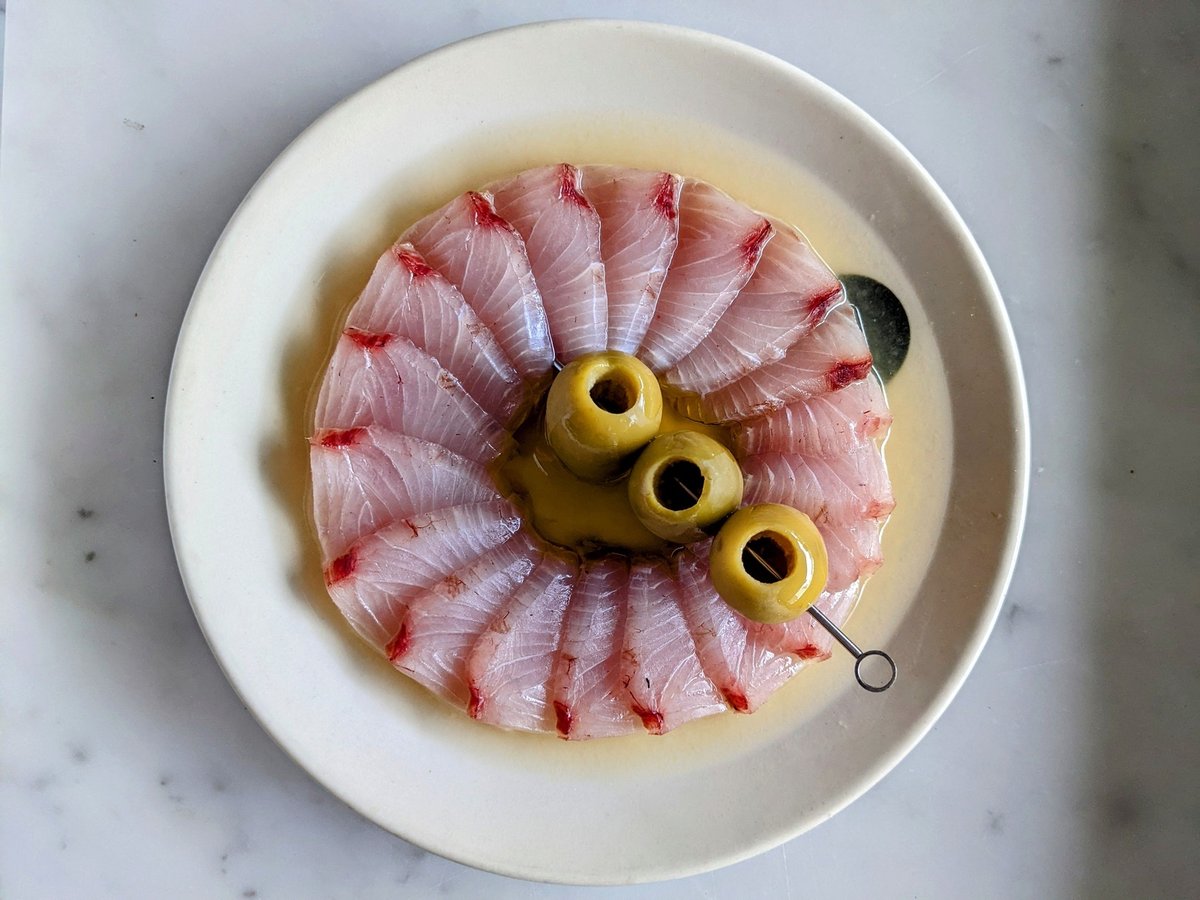 From the seafood-loving mind of Josh Niland comes Petermen, the acclaimed chef's first full restaurant and a multi-page love letter to the scale-to-tail cooking he popularised at the iconic Saint Peter and Fish Butchery.
Yet, this St Leonards eatery moves to the beat of its own drum, highlighting both elegant and indulgent ways to consume seafood like Marron with curry butter and fried bread, and line-caught coral trout. The beautiful menu, extensive wine list and casual atmosphere easily place this as one of the best new restaurants to open in Sydney over the past year.
---
14. Palazzo Salato, Sydney CBD

Love Tilley Group, the heavy hitters behind some of Sydney's deathless favourites like Ragazzi and Fabbrica are taking things to the next level with the opening of Palazzo Salato in Sydney CBD.
Not only have they opened up a new version of Fabbrica at The Exchange Hotel in Balmain, but the group now presents its first proper restaurant, a 120-seater across two storeys in a heritage CBD building taking major cues from Rome.
Inspired by the iconic Gramercy Tavern in New York City, the restaurant is split into three distinct spaces including a walk-in-only bar and a sit-down restaurant space. Diners can expect Roman pasta and plenty of Ragazzi-style favourites, as well as some new and interesting dishes primarily surrounding chef Scott McComas-Williams' favourite hand-shaped pasta like fagottini and scarpinocc.
---
15. Clam Bar, Sydney CBD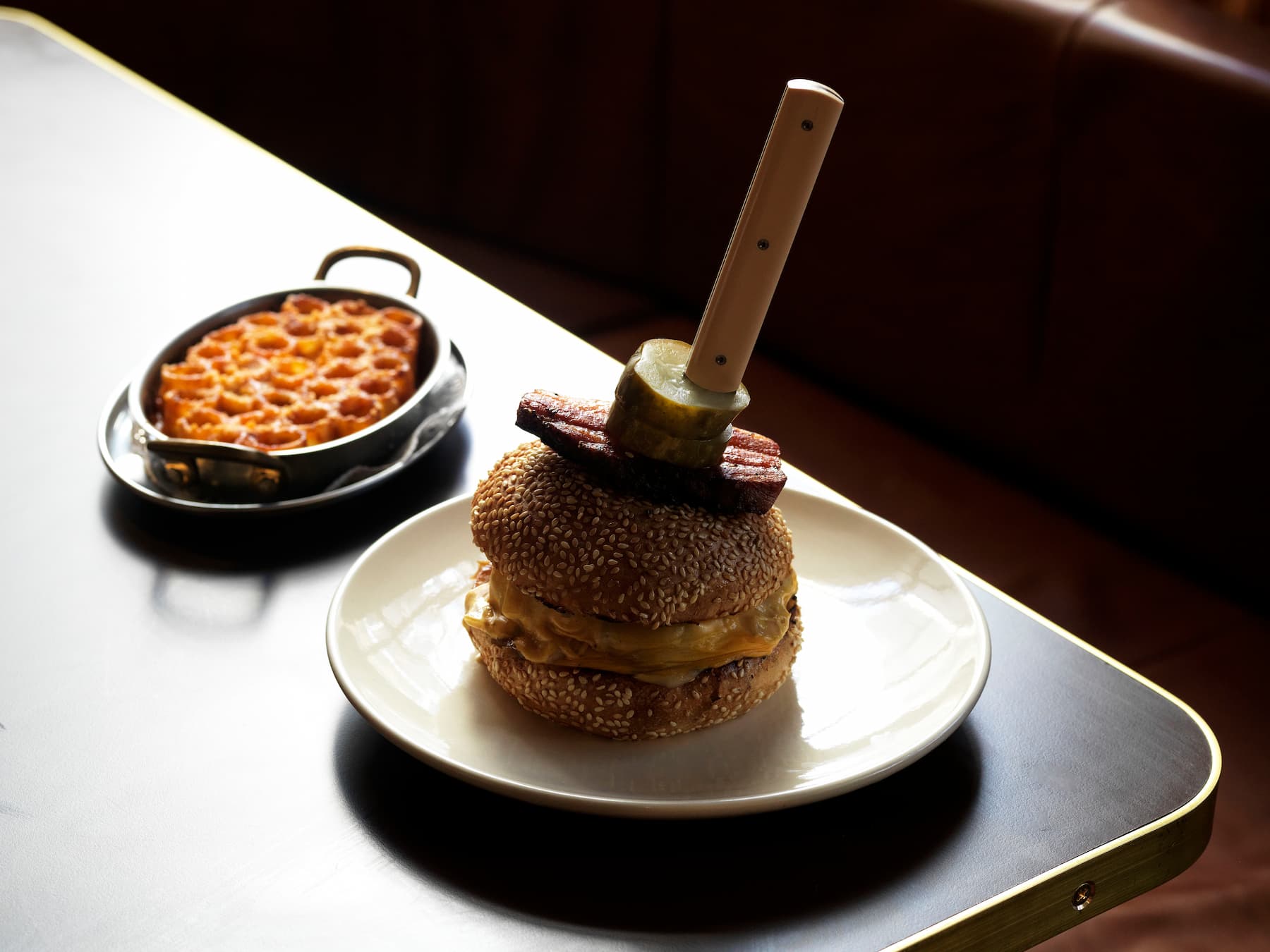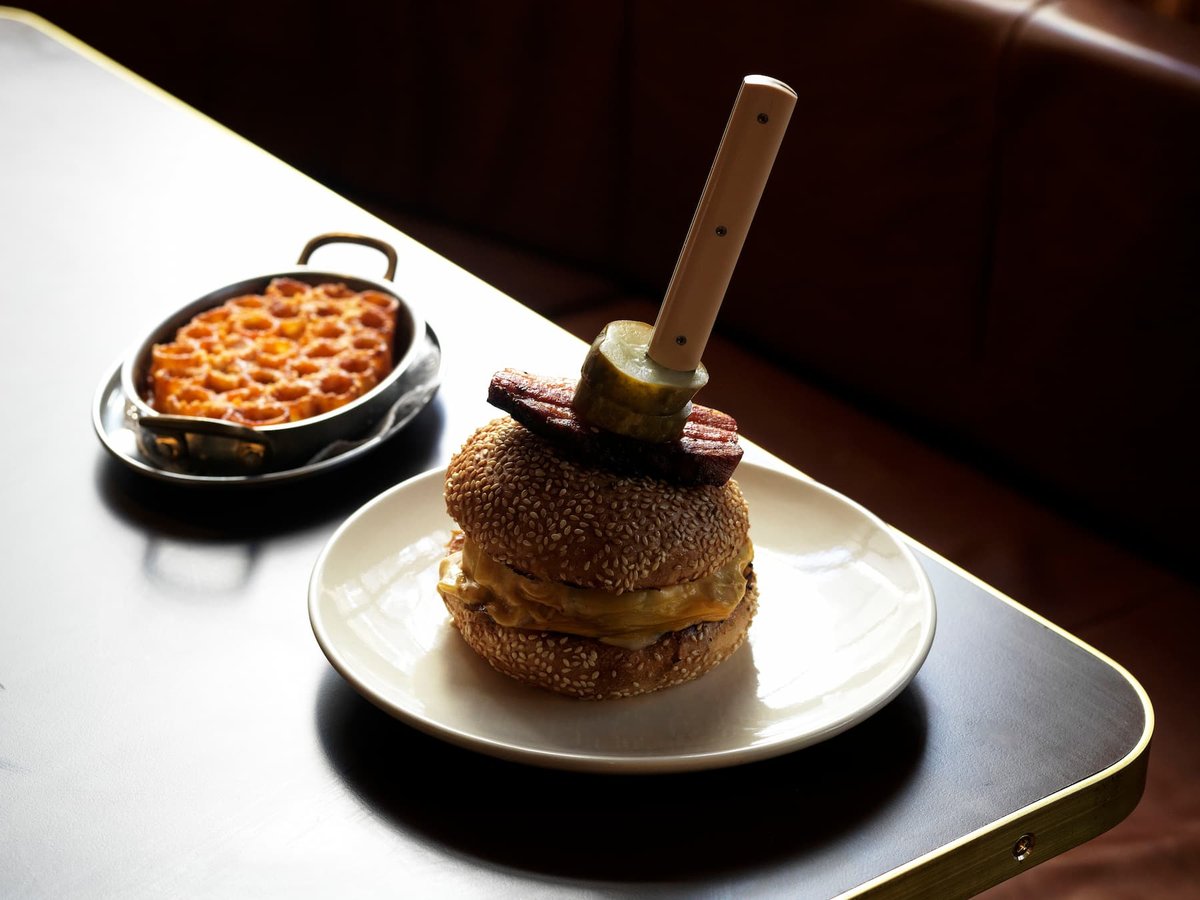 The bankable team behind Pellegrino 2000 and Bistrot 916 have now added a third venue to their growing stock.
Clam Bar is a huge new project for the boys, carved into a heritage building in Sydney CBD and filling out the former space of Ross Lusted's acclaimed Bridge Room. It's a nod to the swanky scenes of Midtown Manhattan, driven by a high-end Josper grill and whole grilled seafood filleted tableside.
My first visit was shortly after I just got back from New York City. And while the space isn't quite as slick and multifaceted as somewhere like Gramercy Tavern, the food is an on-point ode to the Big Apple. Yet, it's hard to look past the addictive bacon and cheeseburger, which right now I'd say is up there with the faultless restaurant burgers you'd get at The Gidley and Restaurant Hubert.
---
16. Brasserie 1930, Sydney CBD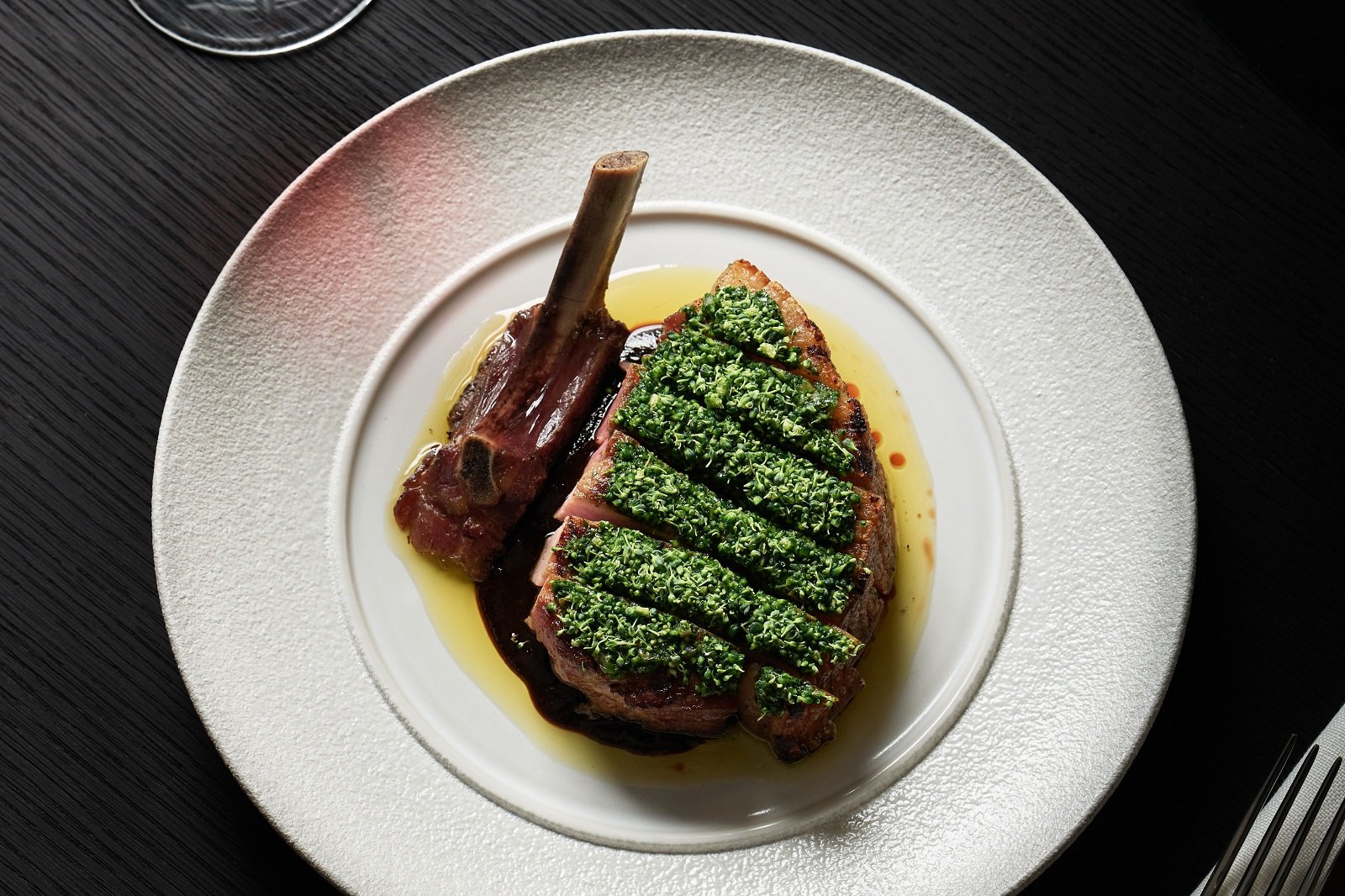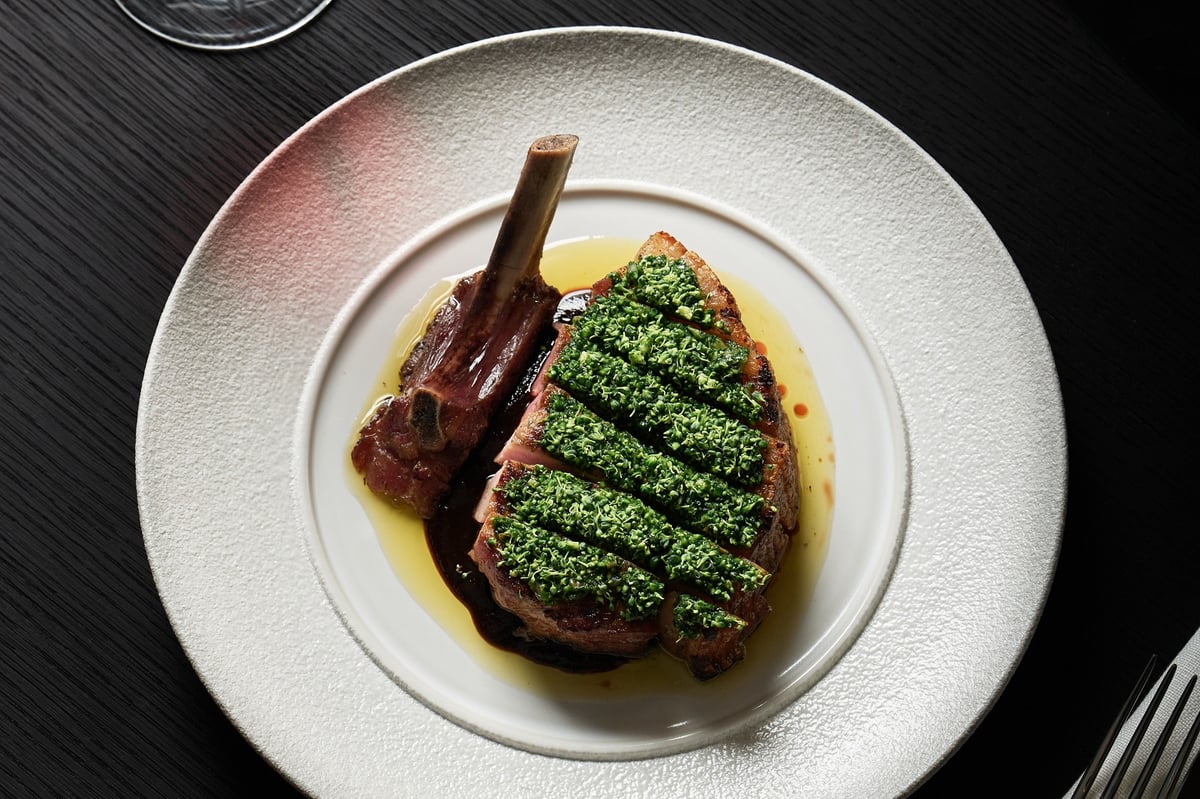 Considering Bentley Restaurant & Wine Bar is still considered one of the greatest restaurants in the city, the team's newest restaurant understandably has plenty of excitement surrounding it.
Opened as the signature eatery of the lavish Capella Sydney, Brasserie 1930 is a classic French restaurant sitting on the shoulder of Capella's Young Street side. The vibe is much more rustic-chic than contemporary swank, while the opulent menu is powered by highlights like whole roasted duck, Kinross Station lamb rump and bone-in sirloin with red wine sauce.
---
17. Kiln, Surry Hills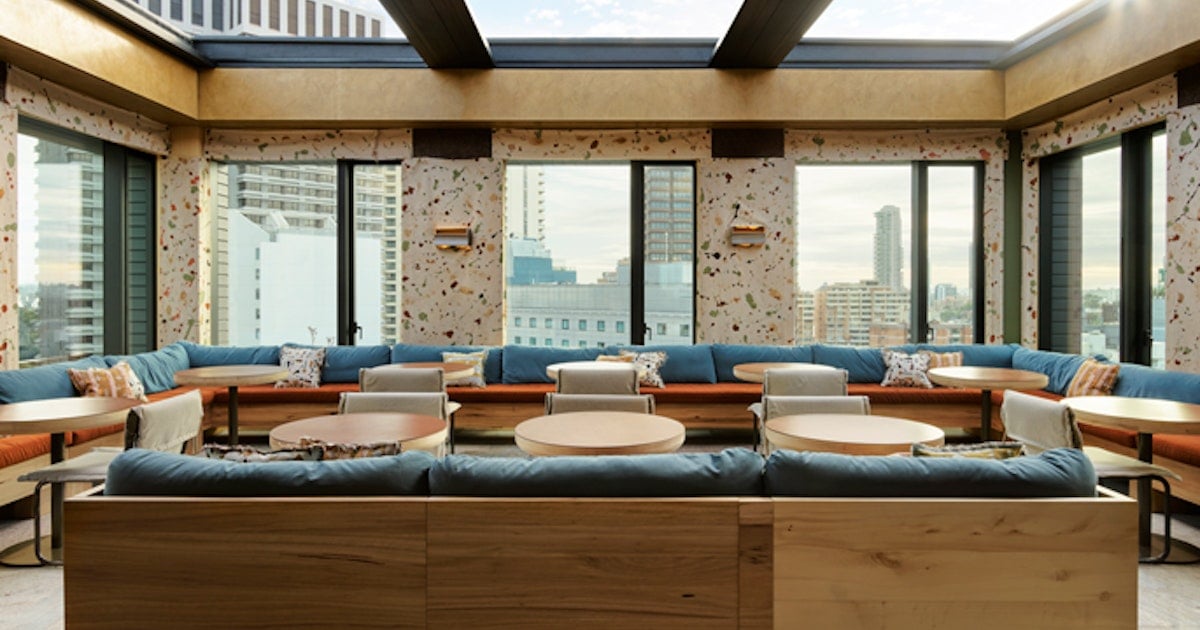 The final piece of the puzzle for Ace Hotel Sydney.
Mitch Orr is back on the tools at the hotel's rooftop restaurant, Kiln. The 18th-floor restaurant and bar sits under a retractable roof and looks appropriately high-end with leather-topped tables and a warm, playful fit-out shaped by Fiona Lynch.
With enough space for 108 diners, the comfortable spot is heaving with the kind of energy you'd want from such a vaunted hotel brand. Orr's innovative menu is wide-reaching and playful, from jatz with smoked butter and anchovy to oyster mushroom served with fermented onion glaze and the signature grilled coral trout with pistachio sauce.
---
18. Bar Copains, Surry Hills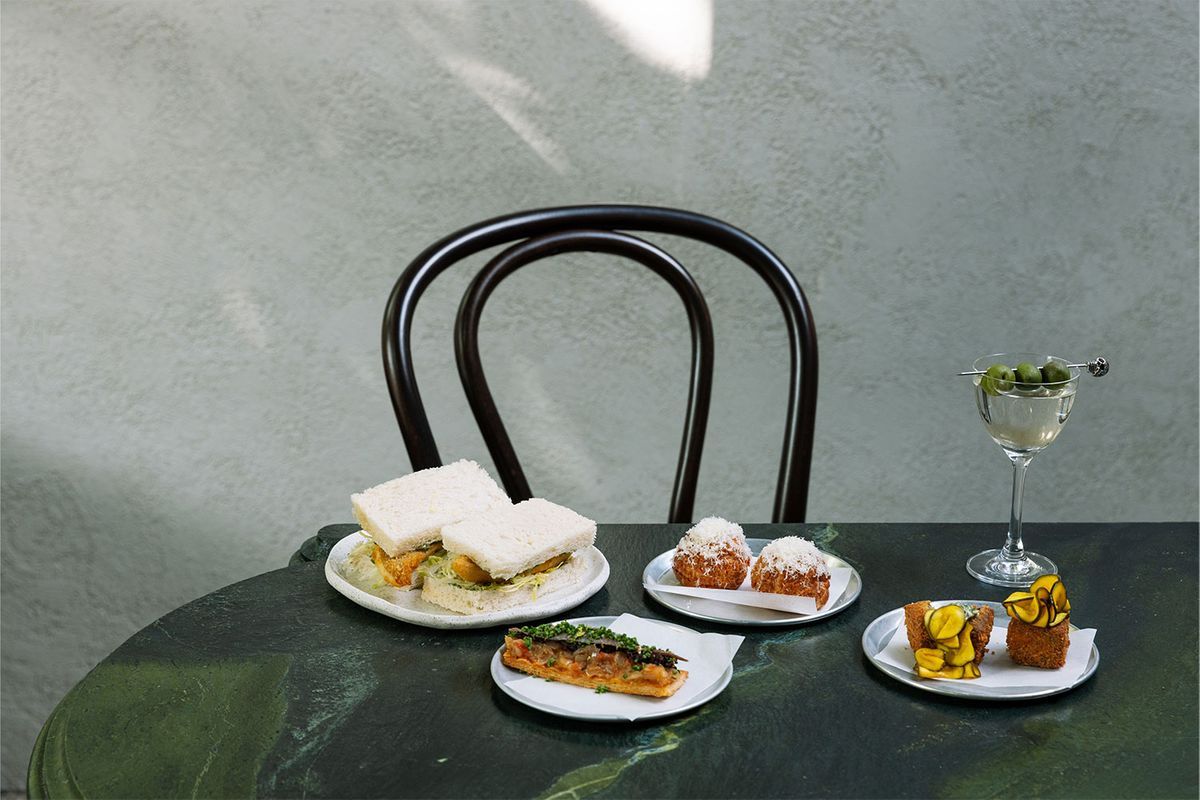 Hospitality guns Morgan McGlone and Nathan Sasi have teamed up to open Bar Copains in Surry Hills, bringing a diminutive neighbourhood wine bar to a fairly quiet section of Albion Street. And what a venue it is: small and intimate, with a lot of big, rich flavours and a sumptuous wine list that's tight, direct and confident.
Bar Copains has already been such a massive hit for McGlone and Sasi who are clearly in their element as they get to experiment with this neighbourhood wine bar outside of what they're usually known for. The food is on point – that chicken liver pate is one of the best in the city right now – and the evolving wine list is exciting.
Ambience counts for a lot with these types of wine bars and luckily Bar Copains has this great, intimate neighbourhood vibe that really lifts the experience.
---
19. Porkfat, Haymarket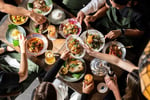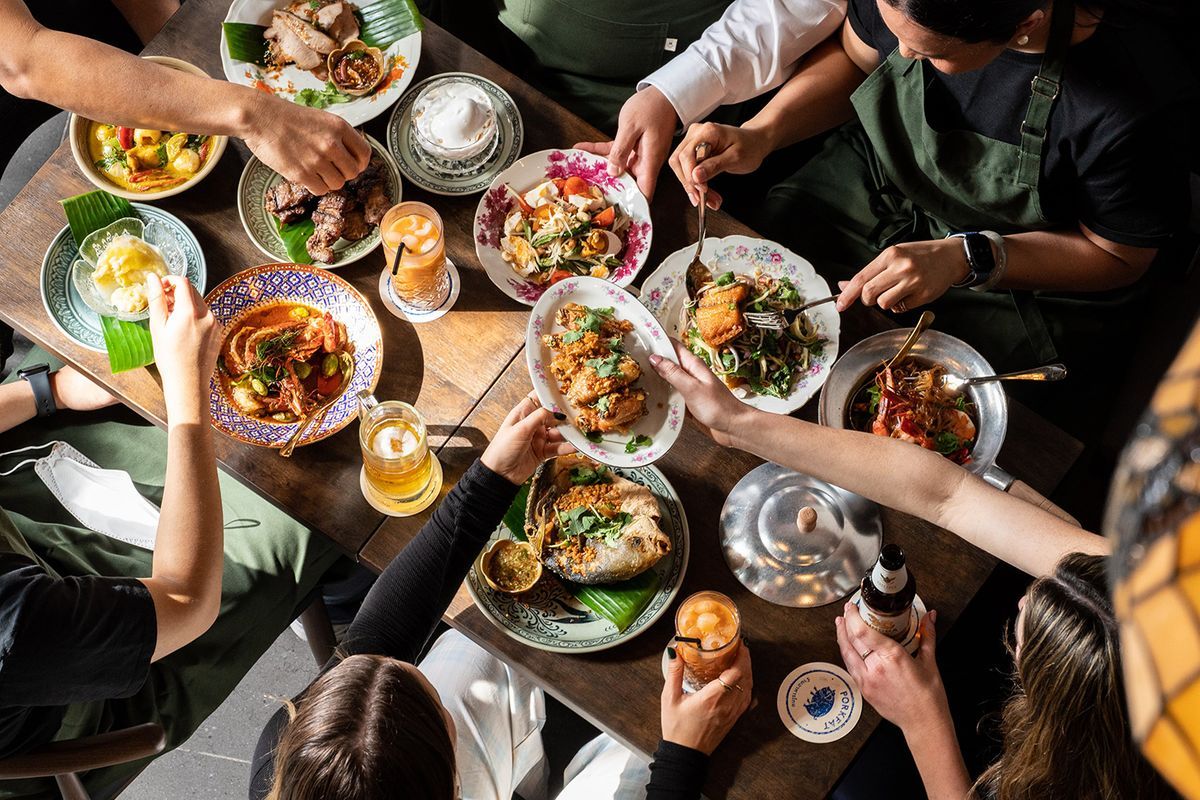 Chinatown typically follows the same rhythm year in, and year out and doesn't change too much. Reliable favourites will always hog the limelight, so when a new restaurant opens in Haymarket and builds up a considerable amount of hype it's well worth paying attention.
For last year, that was been Porkfat, helmed by owner-chef Narin "Jack" Kulasai who grew up in Central Thailand and has a particular love of using pork fat in just about everything. Hence the name for this chef's favourite.
The small family-owned restaurant is very limited when it comes to options, but just about everything here is packed full of so much flavour that you simply can't go wrong, whether you're going for the grilled pork jowl with smoked chilli jam nib or the steamed coral trout with pickled plums.
---
20. Club Fontana, Redfern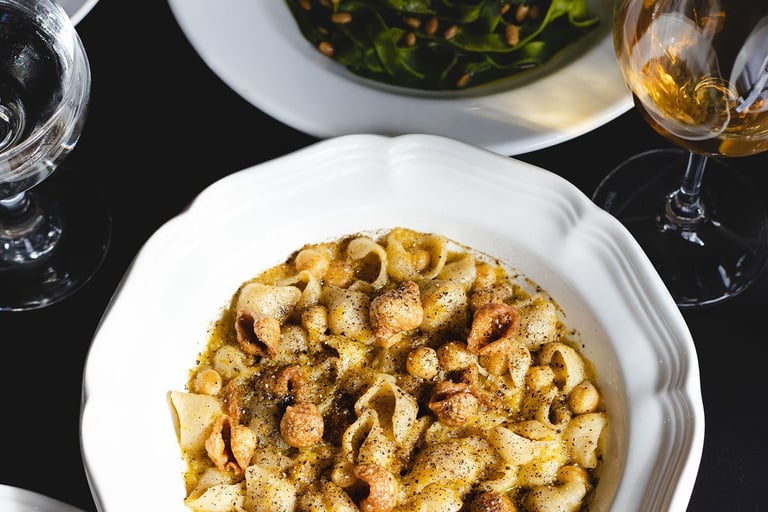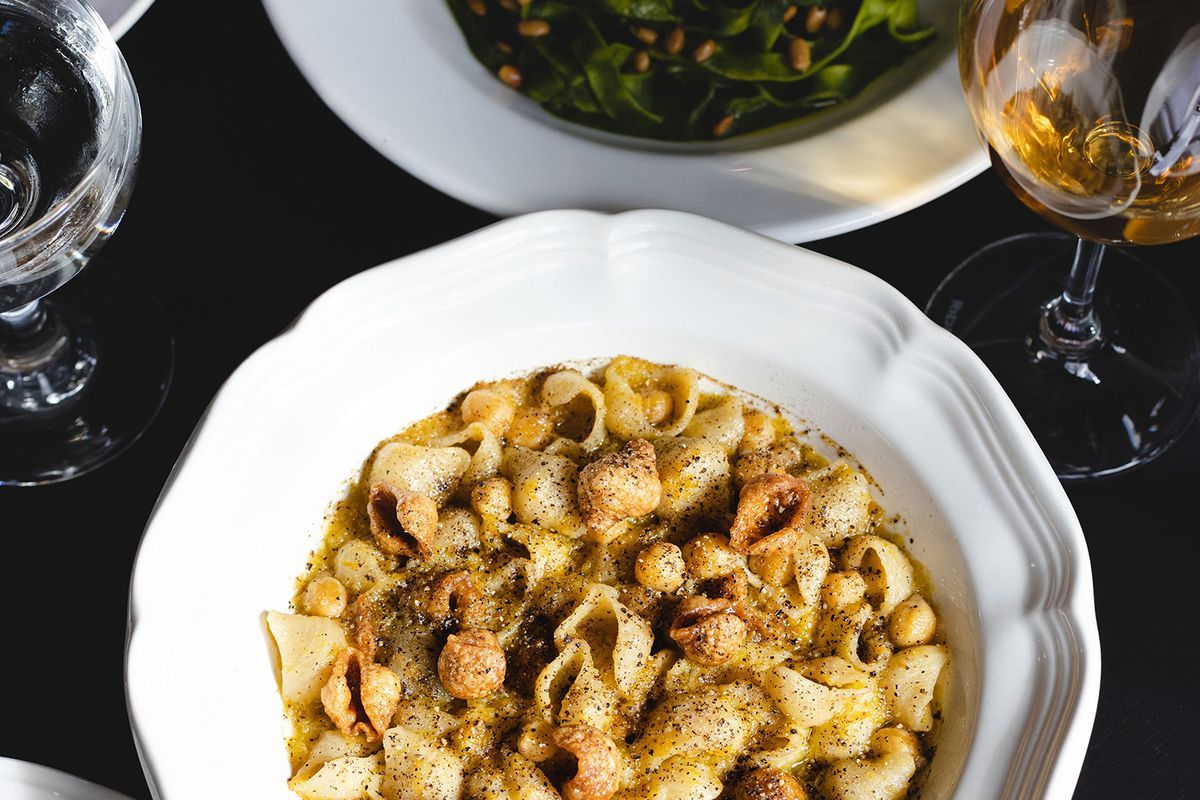 It's been a while since Redfern entered the scene with a new restaurant worth checking out.
Club Fontana meets that mark easily, coming from the team behind Don Peppino's. They've moved this energetic dining room to the former Ron's Upstairs space with a boundless, Italian-inspired menu that's exciting, straightforward and clearly written for group dining.
Outrageously social in its design, the new restaurant in Redfern has an irresistible buzz about it, with inventive dishes that borrow liberally from all regions in Italy, tracking the likes of kangaroo ragu paccheri, seafood carpaccio and house-made ricotta.
---
21. Poetica Bar & Grill, North Sydney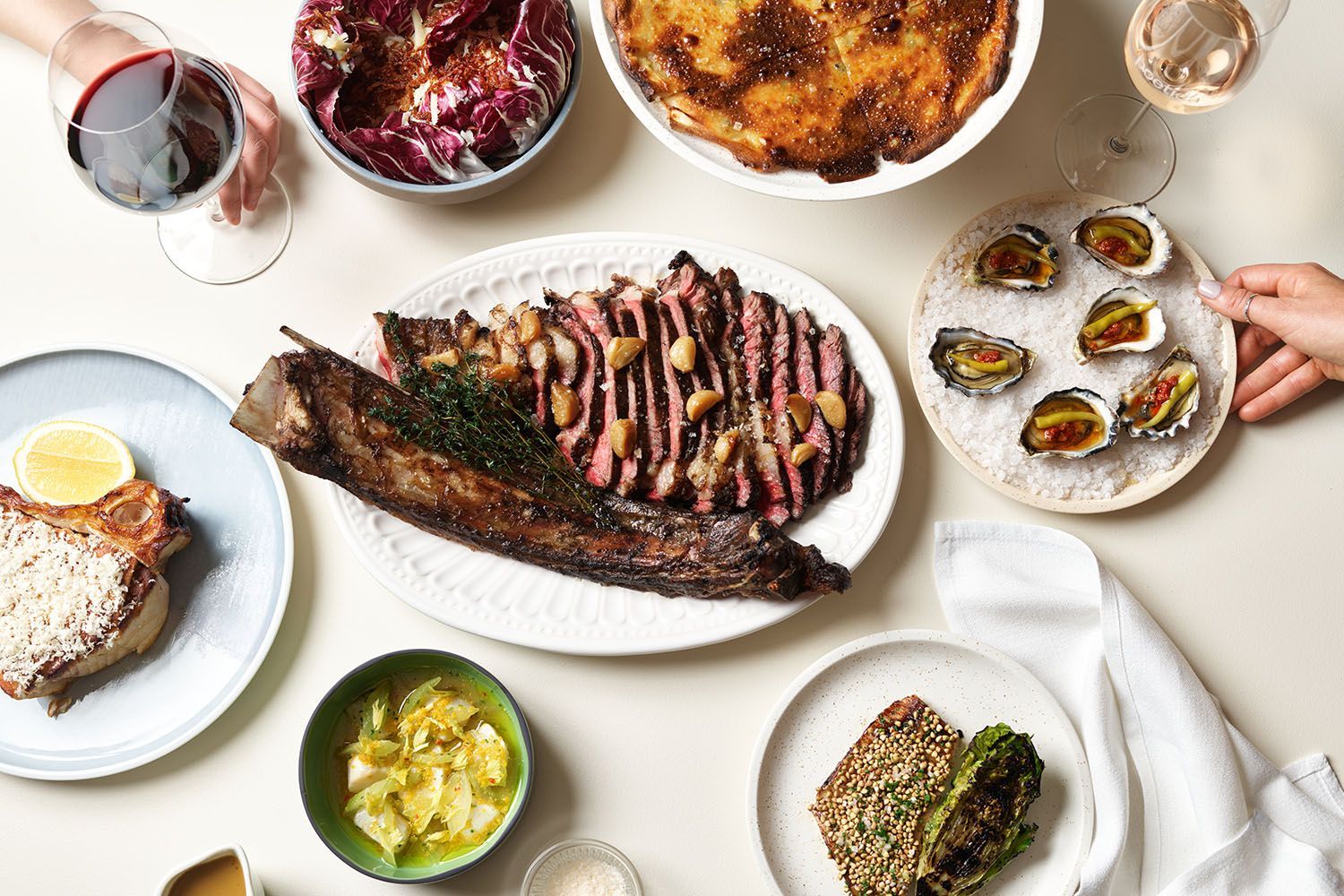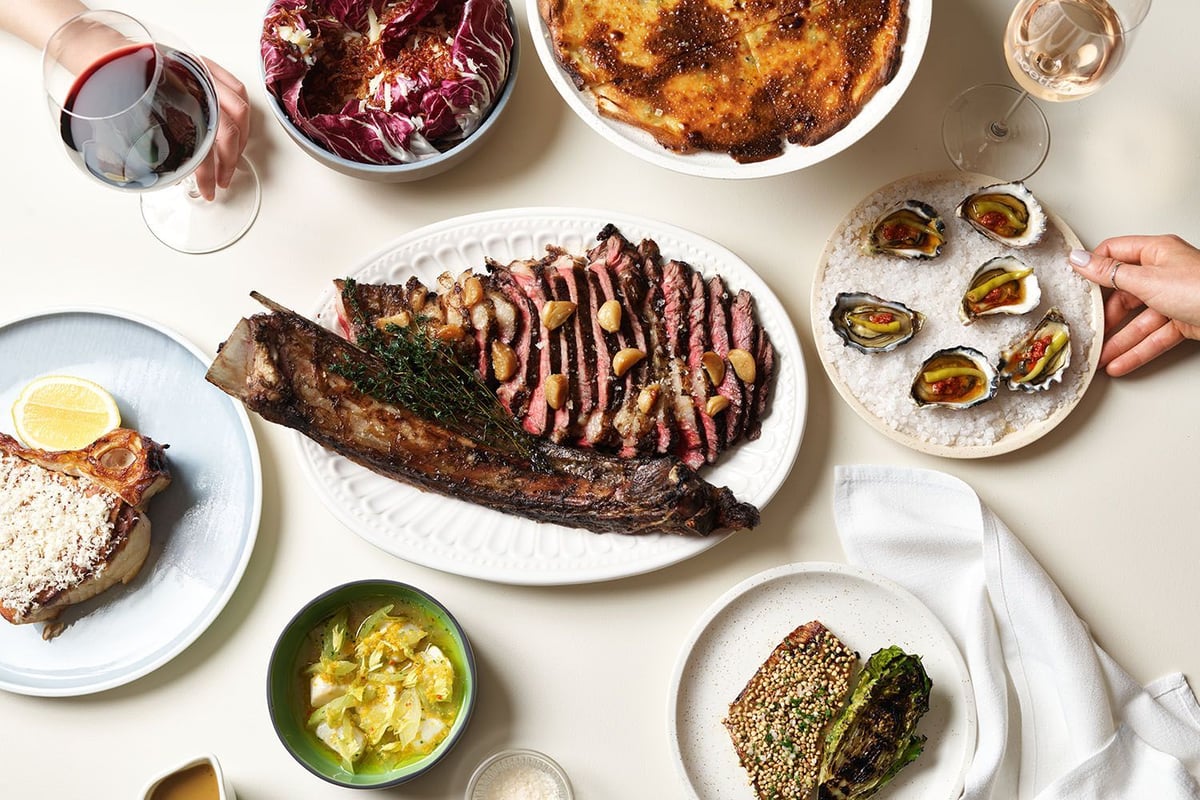 Etymon Projects, the group behind The Charles Grand Brasserie & Bar and LouLou, has taken to North Sydney with the excellent Poetica. The refined 180-seat bar & grill restaurant is another notch in North Sydney's revitalised dining scene, favouring an approachable, classic menu that's big on restraint and favours minimalism to let the top-tier produce really shine.
Menu highlights include roast chicken with mussels and onions, scallops with yuzu kosho, and embered oxheart tomato with smoked eel and house bread. The 700-bottle wine wall that features so prominently in the space isn't there without reason. Poetica has an extensive, exploratory list so there are plenty of reasons to keep coming back, even if you don't usually dine over the bridge. 
---
22. ESQ Bar & Dining, Sydney CBD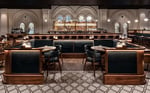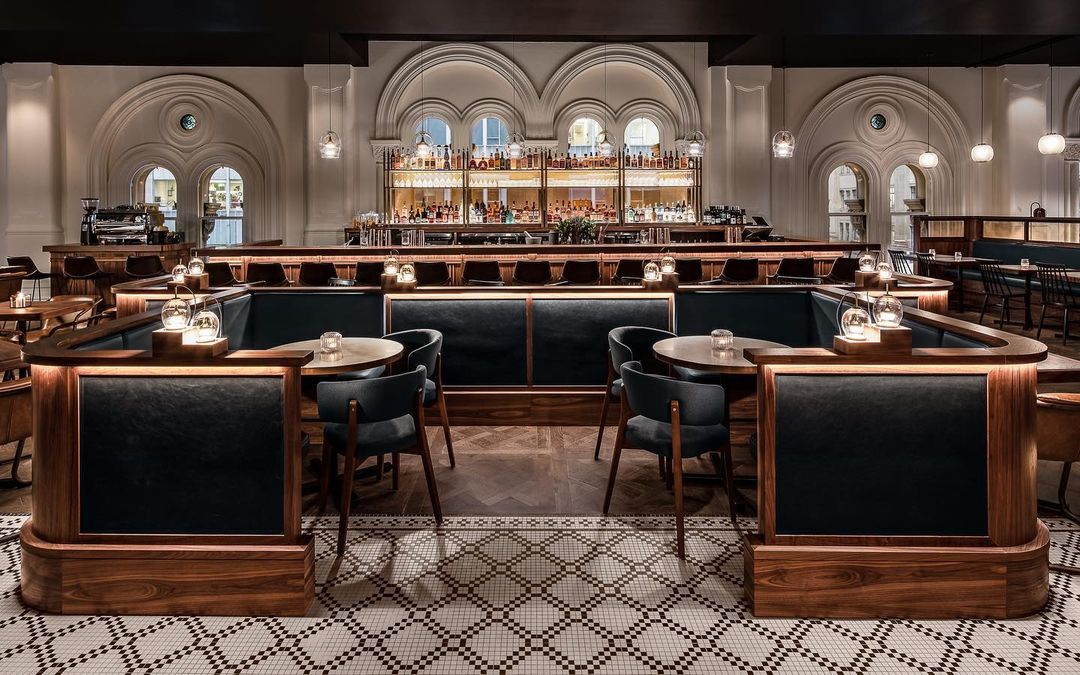 The dining scene at the Queen Victoria Building is changing yet again.
And while one of Sydney's most historic locations could never quite get it right when it came to cool Sydney restaurants, ESQ Bar & Dining is hoping to buck the trend of QVB concepts with all glamour and no soul. The New York-inspired brasserie is hinged on French-leaning comfort food with a smooth, jazz-tinged atmosphere that's built around a rotating roster of swing bands.
Premium Australian produce features throughout the simple menu with equal attention given to premium Champagne and bespoke cocktails. It seems like they've taken inspiration from Maybe Sammy here, but that's not at all a bad thing. Sydney could use more places like this.
---
23. Pinky-Ji, Sydney CBD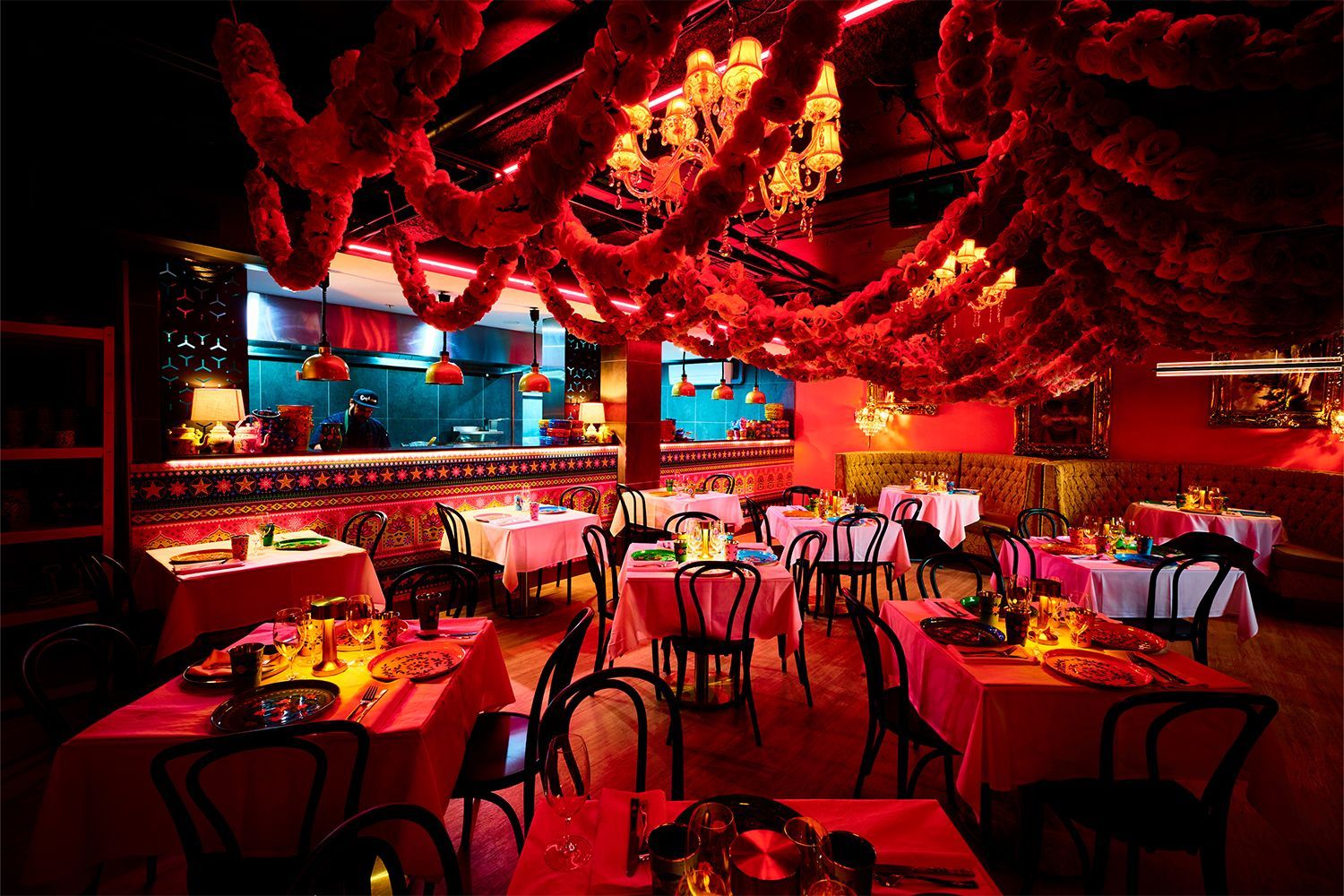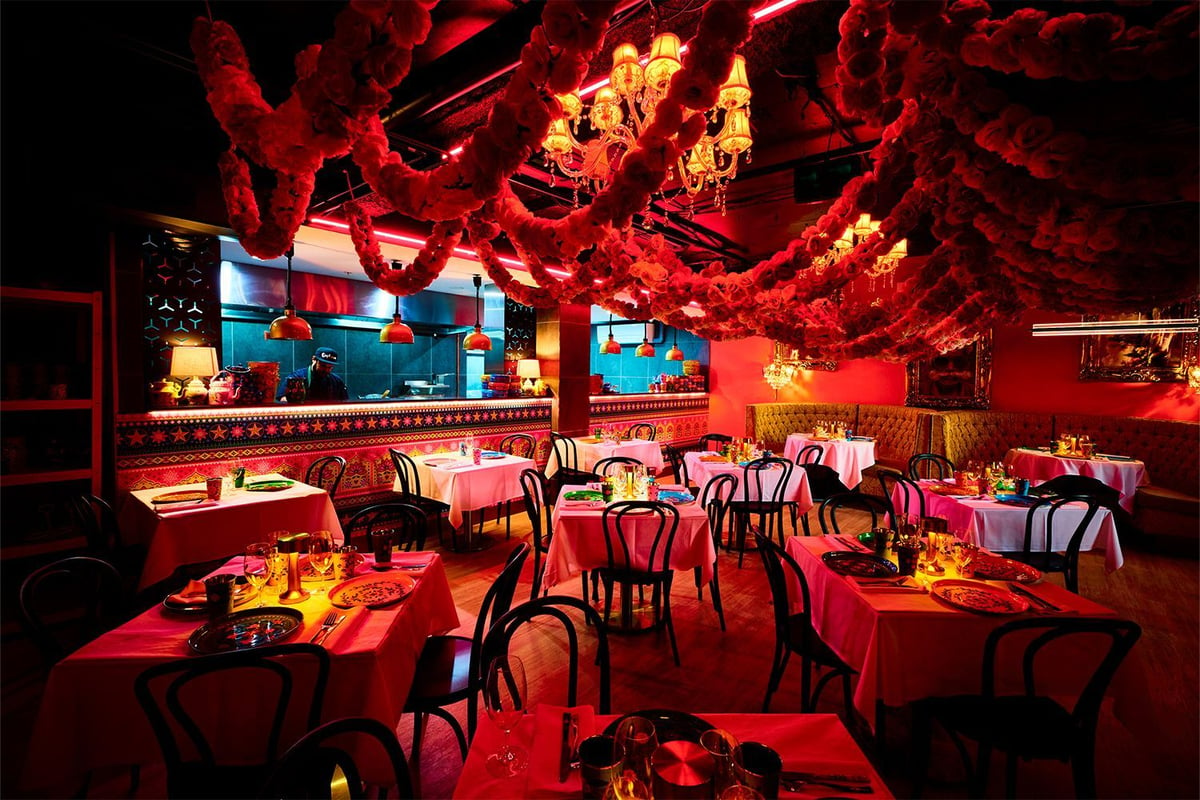 Slowly but surely, Sydney is starting to get a nice spread of modern Indian restaurants that flip convention and bring new angles and ideas to the broad cuisine. Owner Jessi Singh has been championing this swift modernity for years in Melbourne, so it's nice to see him show some more love to Sydney.
Pinky-Ji is very much aligned with Melbourne's beloved Daughter In Law, featuring surprising takes on classic Indian dishes framed by a playful neon-lit room dressed in red velvet and a kitschy 70s aesthetic.
Everything from the 1/2 lobster served with Sri Lankan coconut curry to the slow-cooked lamb rogan josh really challenges perceptions of classic Indian food and helps push Pinky-Ji as one of the most original Indian restaurants the Harbour City has seen in years.
---
24. Gildas Wine Bar, Surry Hills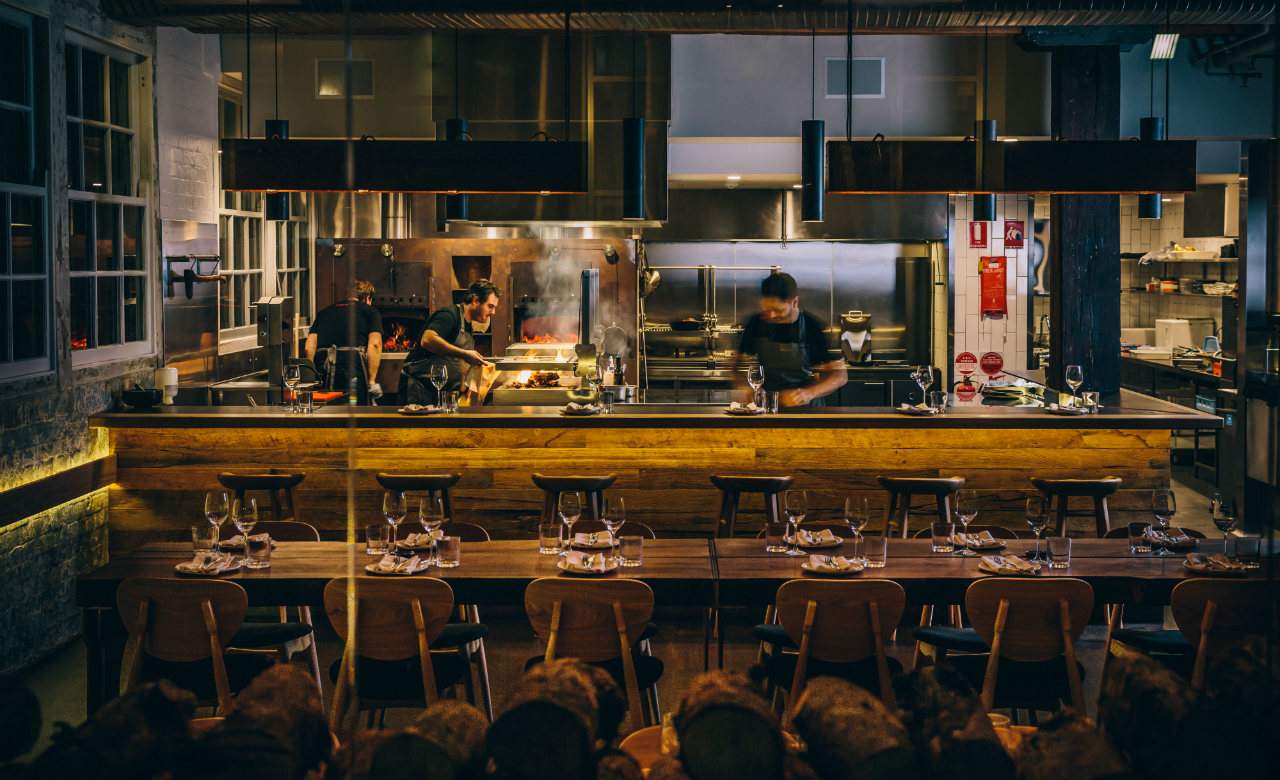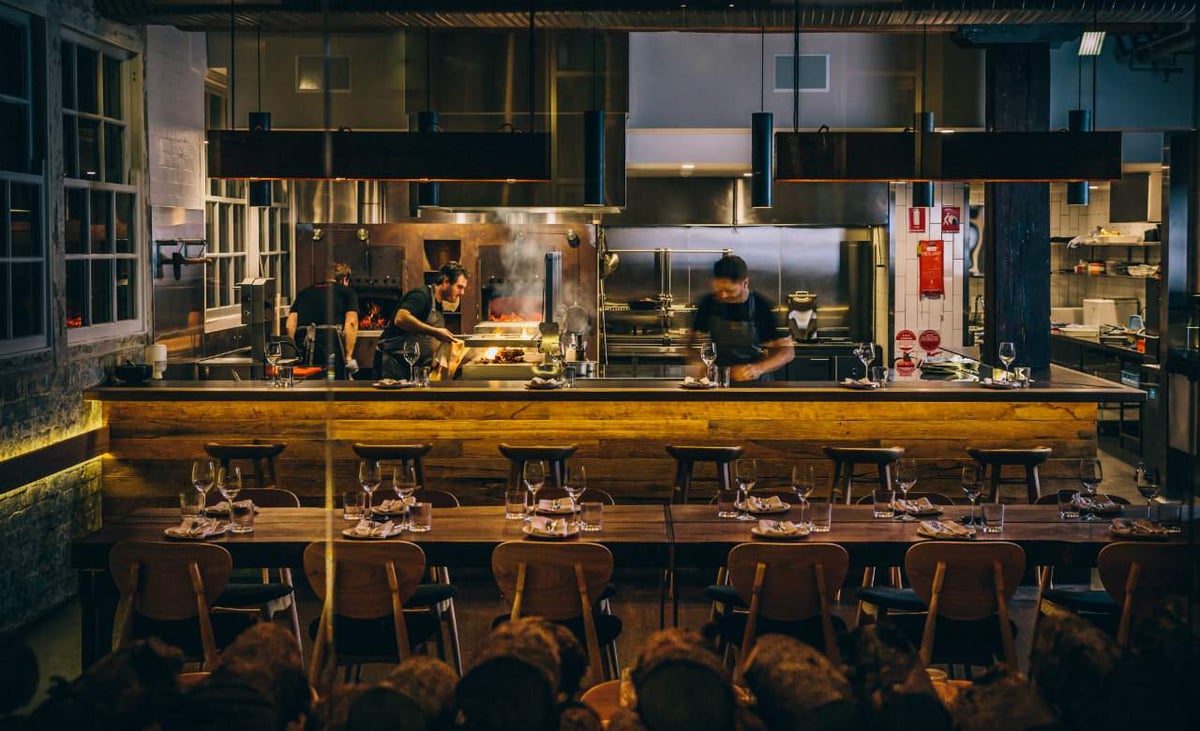 A Basque-inspired spin-off from Firedoor chef Lennox Hastie, Gildas takes over the former Chur Burger space, just a stone's throw from what was recently named one of the best steak restaurants in the world.
It's a tapas bar with a difference, moving away from what you'd typically expect from such a dining experience with modest nods to San Sebastian and a clear intention to create something new for Sydney.
Expect spanner crab churros and charred leeks with romesco alongside fast favourites like Basque ham, alubias with jamon broth and dairy cow tartare with rock oyster cream. As for the wine, the extensive menu obviously leans towards Spain but has enough scope to travel the world and pay particular attention to the small local producers.
---
25. The Charles Grand Brasserie, Sydney CBD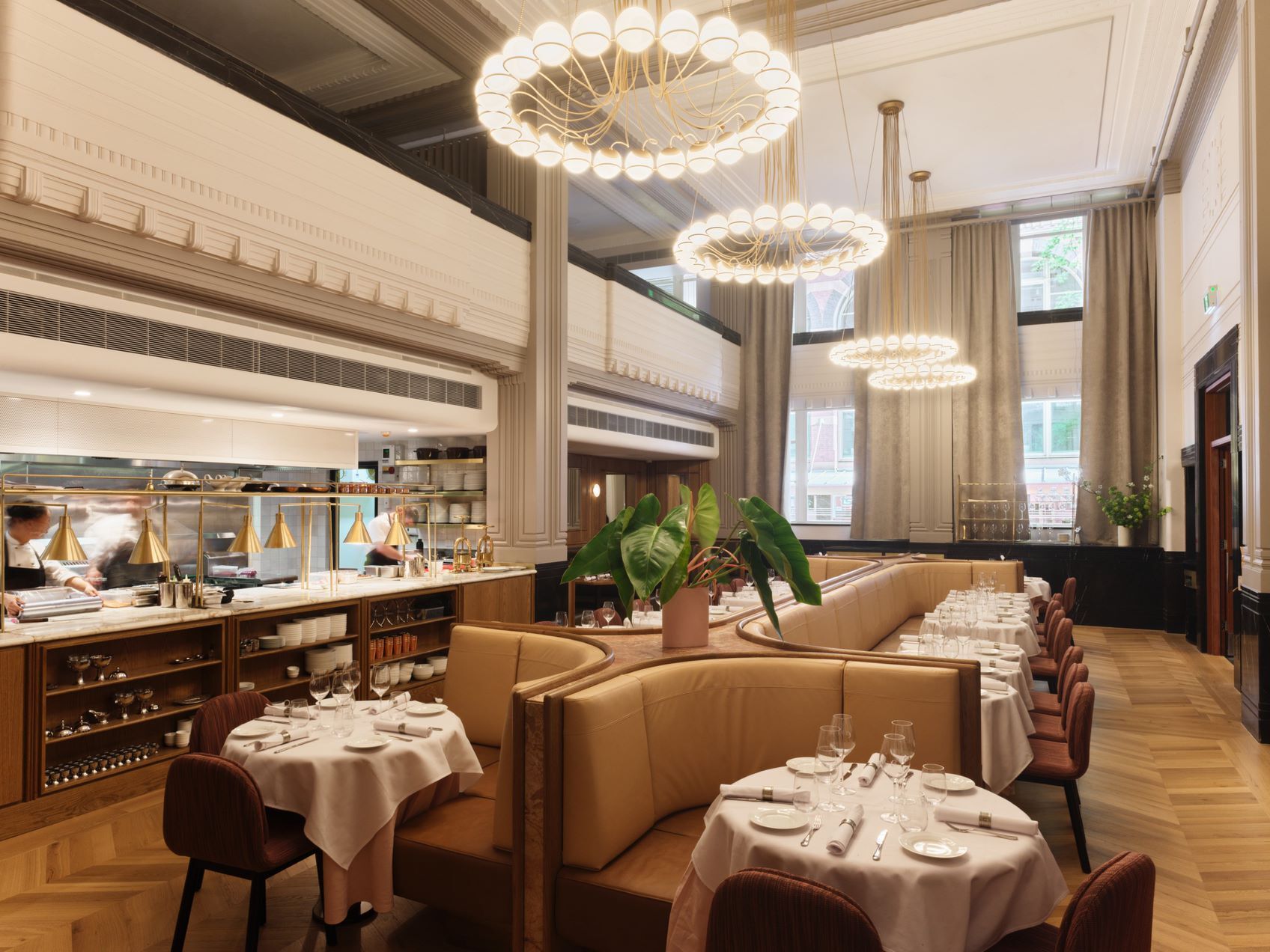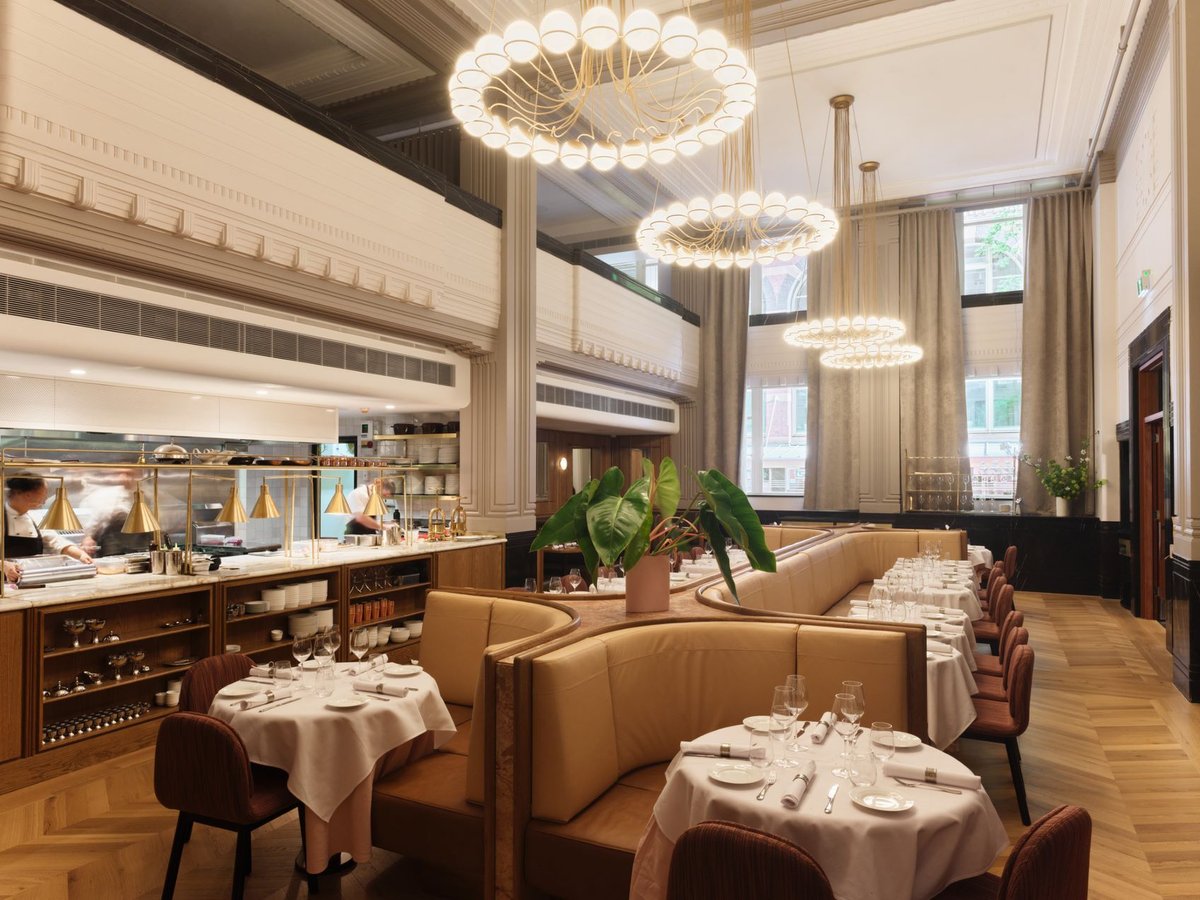 Executive Chef Billy Hannigan has shown great imagination in bringing The Charles Grand Brasserie to life, welding together Spanish, Italian and Austrian influences and using them to bring something new and exciting to Sydney CBD.
With the entire experience complemented by an all-day diner and wine bar next door and a swanky lounge bar, Tiva, in the basement, consider this yet another super-venue for Sydney alongside the likes of Shell House and the ivy precinct.
There were a few dishes I wasn't too impressed with at The Charles but it's hard to deny just how good that signature dry-aged duck is. Try to get a booking in the main dining room as that is an essential part of the experience.
---
26. TOKO, Sydney CBD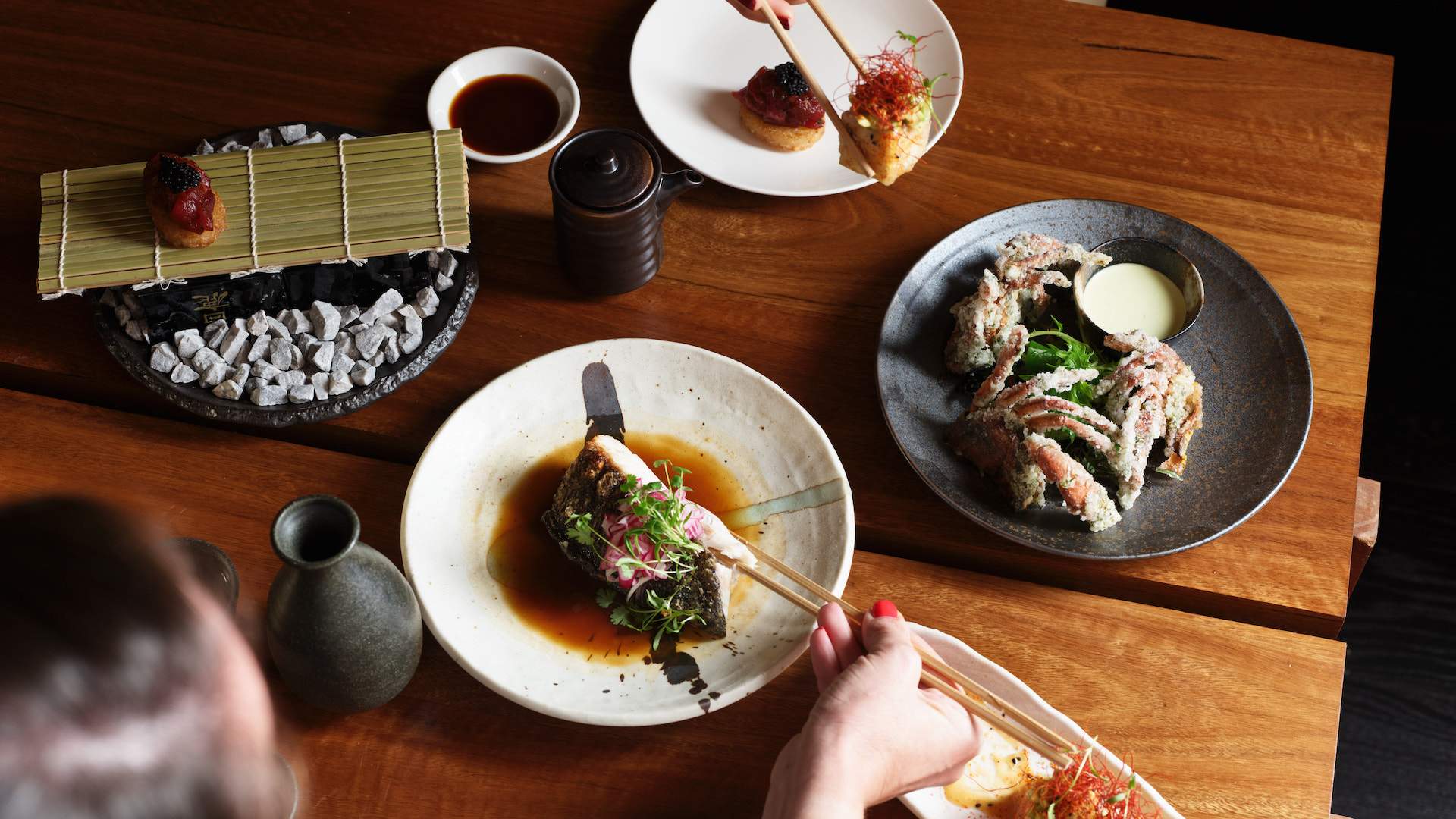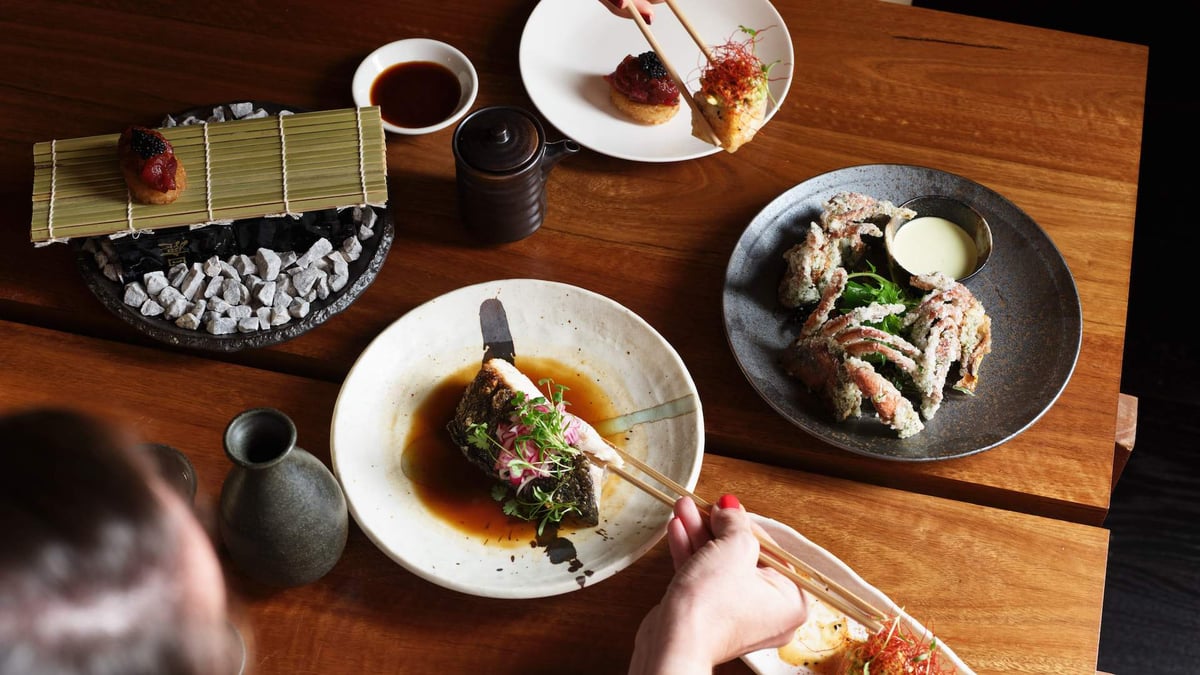 Surry Hills' favourite TOKO has packed up and moved to make way for yet another French brasserie. Owner Matt Yazbek and head chef Sunil Shresthra have moved the beloved restaurant to a new CBD venue on George Street, furthering TOKO's 15-year legacy with a big, moody subterranean space for 100 diners, a dedicated robata grill counter, a separate sushi bar, and a private dining room.
The 2 AM license means TOKO is now a late-night dining venue and easily one of the better options if you're in the city past midnight and craving something better than fast food. Most of the tried-and-true TOKO favourites have made the move with the venue so make sure to tuck into some smoked miso king salmon first and foremost and then order several small dishes around it as well as a few plates of that consistently fresh sushi.
A venue change clearly hasn't dulled Toko's reputation for solid, high-end Japanese food. It may be a bit overpriced and I've found the service to be woefully slow on more than one occasion. Yet, it's hard to complain about anything once you get your mouth around some scampi nigiri with foie gras.
---
27. Rafi, North Sydney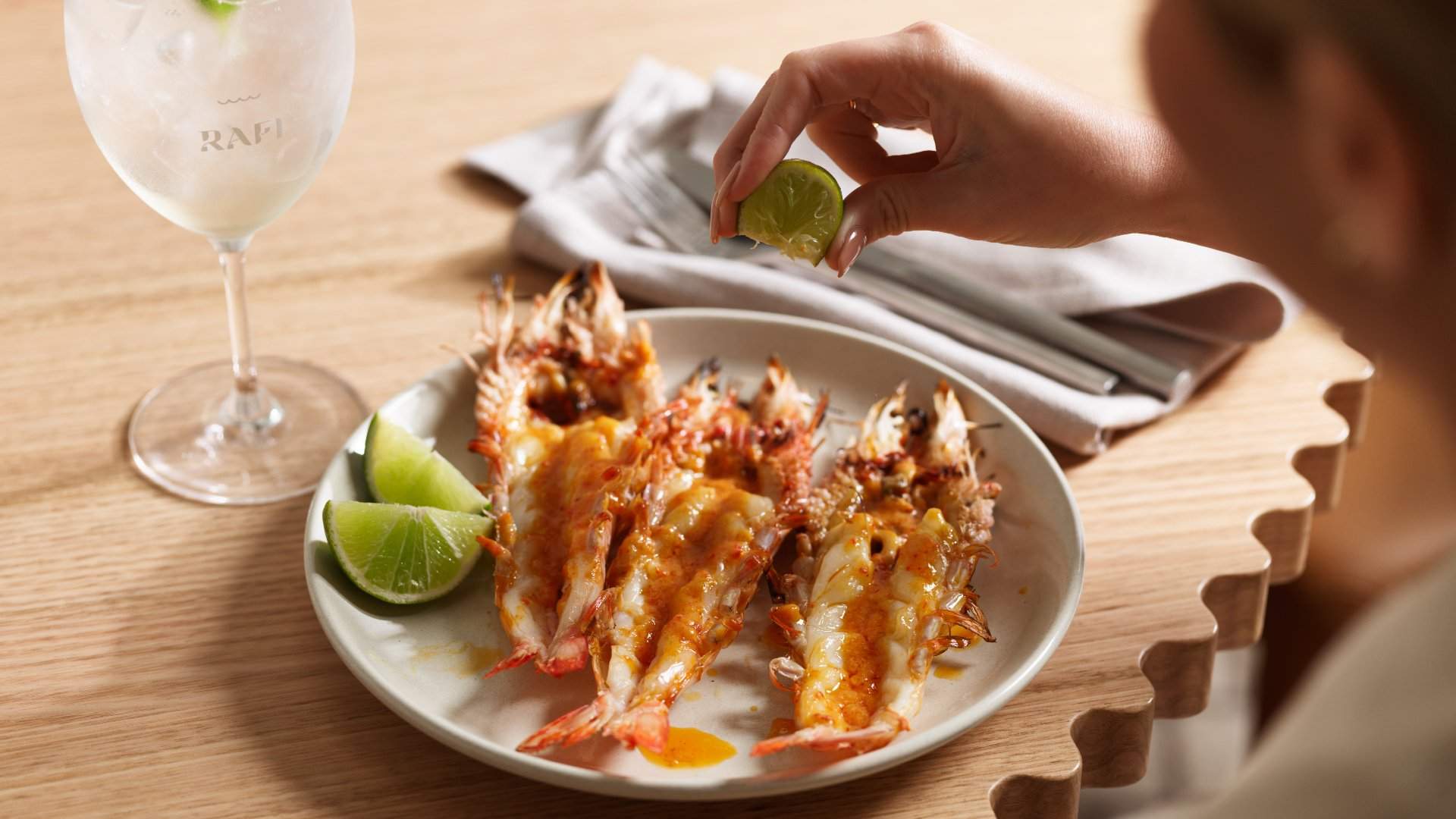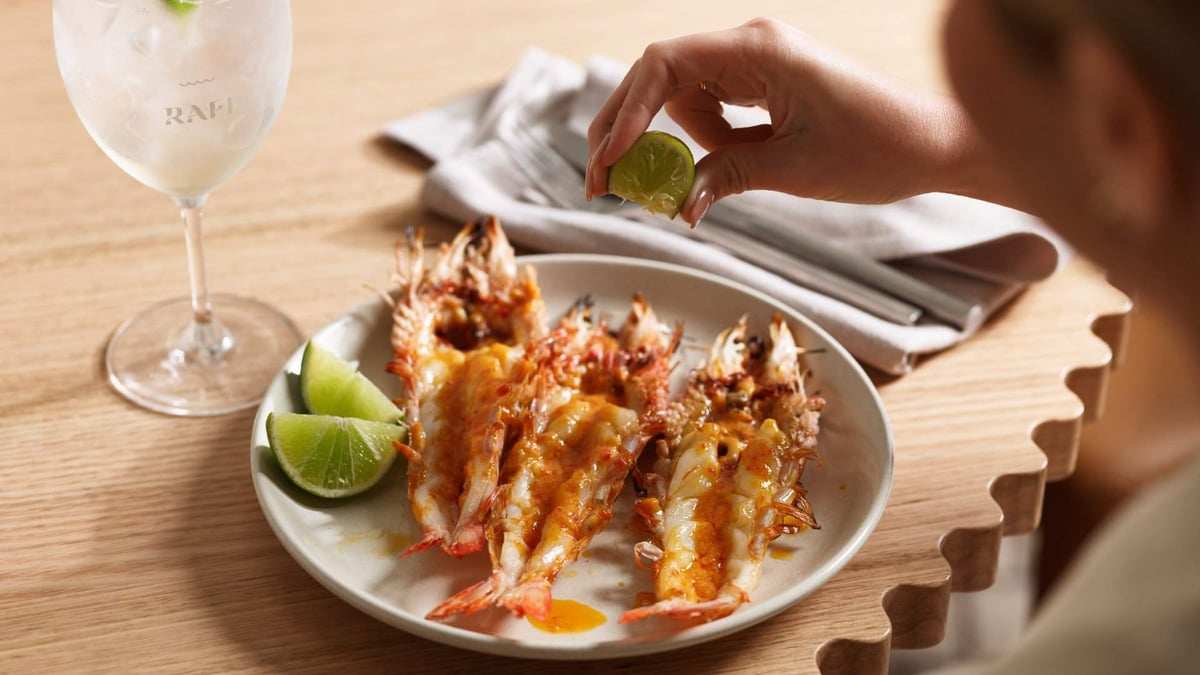 Coming from Applejack Hospitality, the same team behind The Butler and Bopp & Tone, Rafi is a true gift to North Sydney and a wildly ambitious, multifaceted venue designed by Luchetti Krelle.
Within weeks of opening, it was already touted as one of the places to be seen over the bridge, with premium dishes that are hard to pin down to just one cuisine.
Yet the culinary experience at this European-inspired super-venue is focused. From snacks like Cantabrian anchovies with hojiblanca EVOO to showstoppers like the Glacier 51 toothfish skewers and grilled lobster with cultured butter, it's hard to go wrong at Rafi.
---
28. Bar Grazie, Elizabeth Bay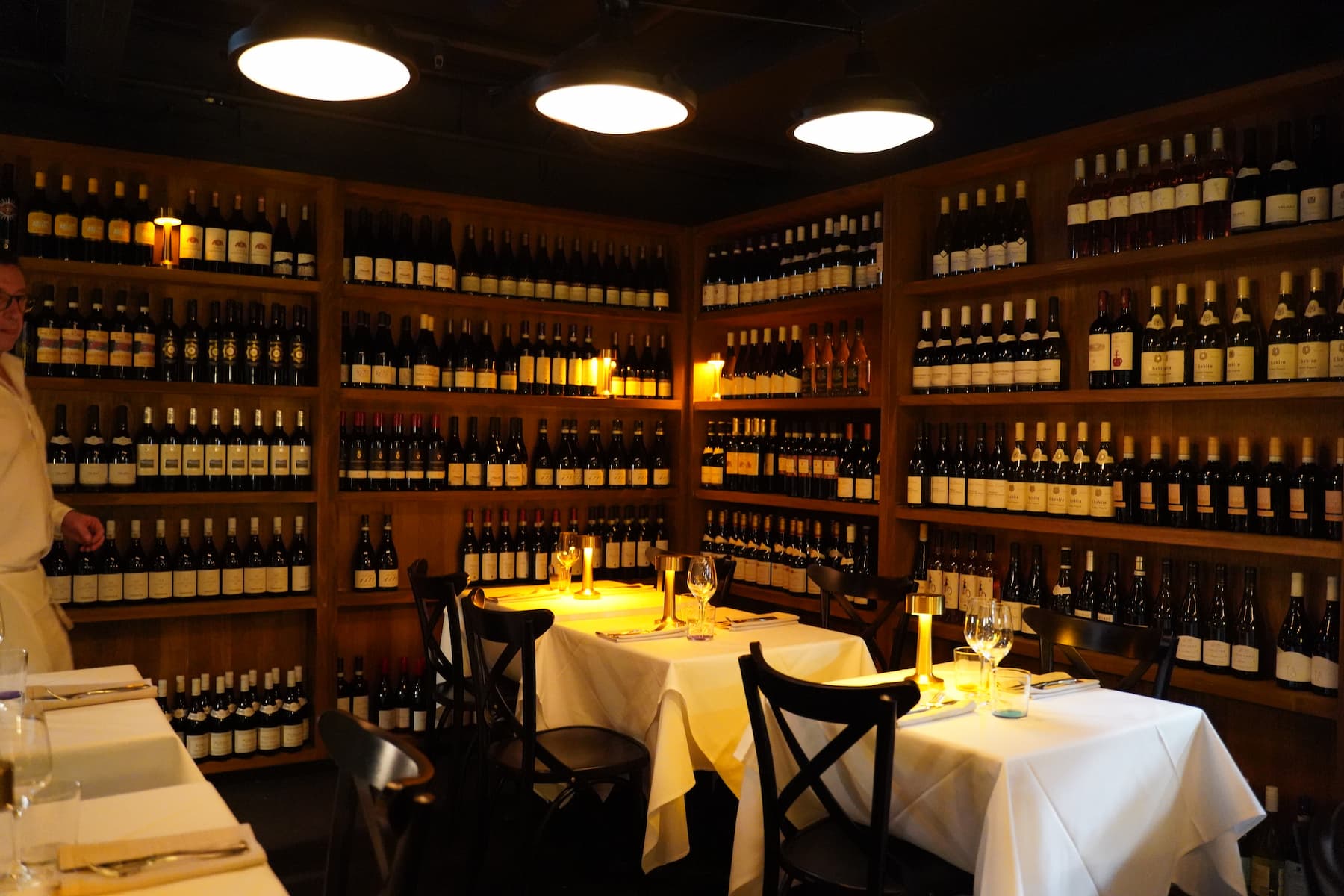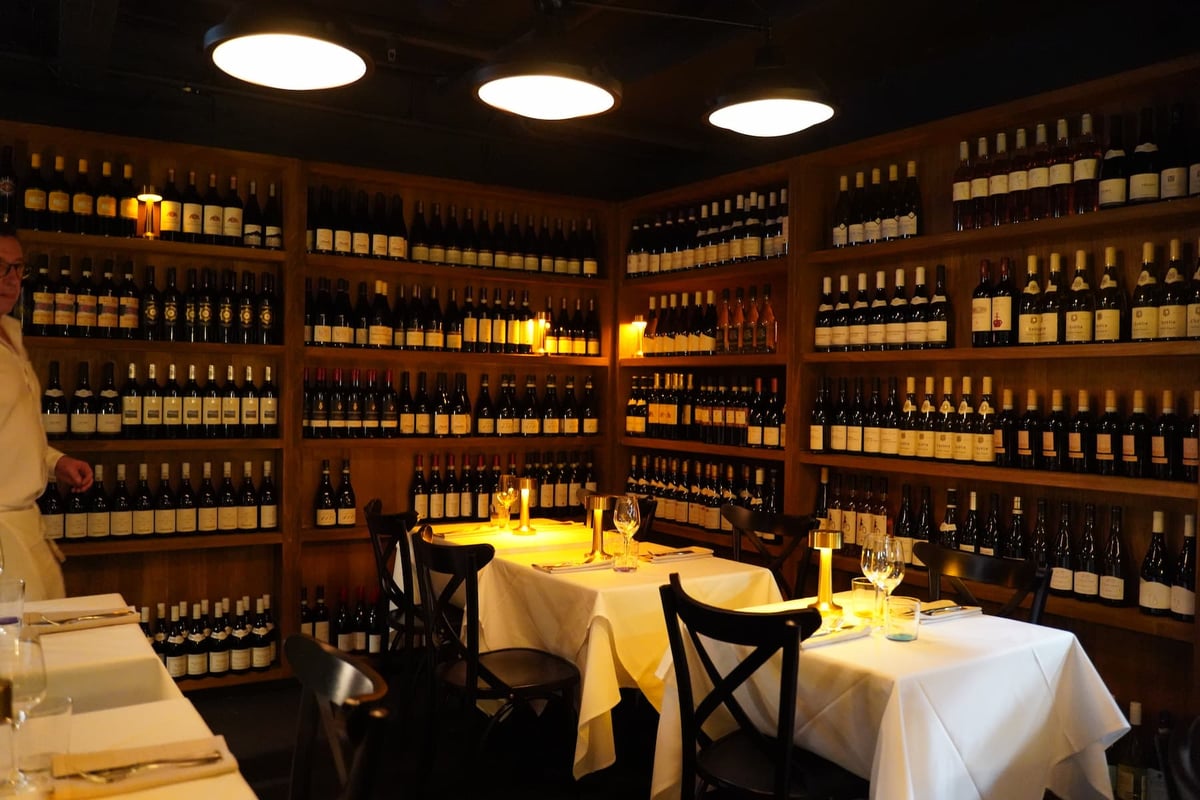 Not that Sydney needed another Italian restaurant, but Bar Grazie has so far been a very welcome addition to Elizabeth Bay and the picturesque suburb's recent revival on the hospitality circuit.
Produce reigns supreme here, with Sydney stalwart Barry McDonald turning the old Sebel Townhouse into a charming, summer-ready spot that screams classic American-Italian.
Head chef Jarrard Martin fits the brief perfectly here, putting together a comforting casual menu of pasta staples like pappardelle with wagyu bolognese and prosciutto-wrapped chicken before rounding the experience with desserts like Basque cheesecake and tiramisu.
---
29. Bar Louise, Enmore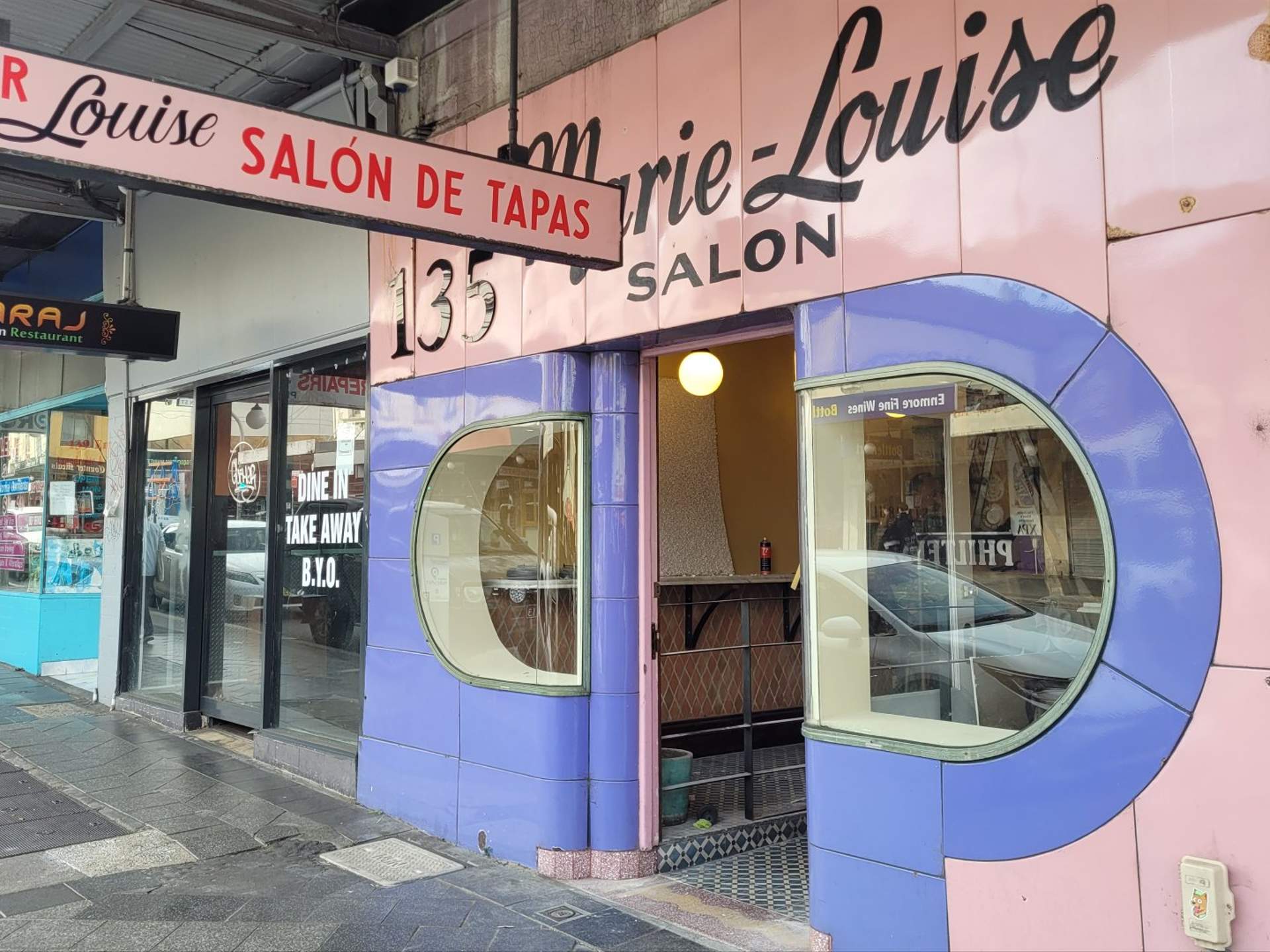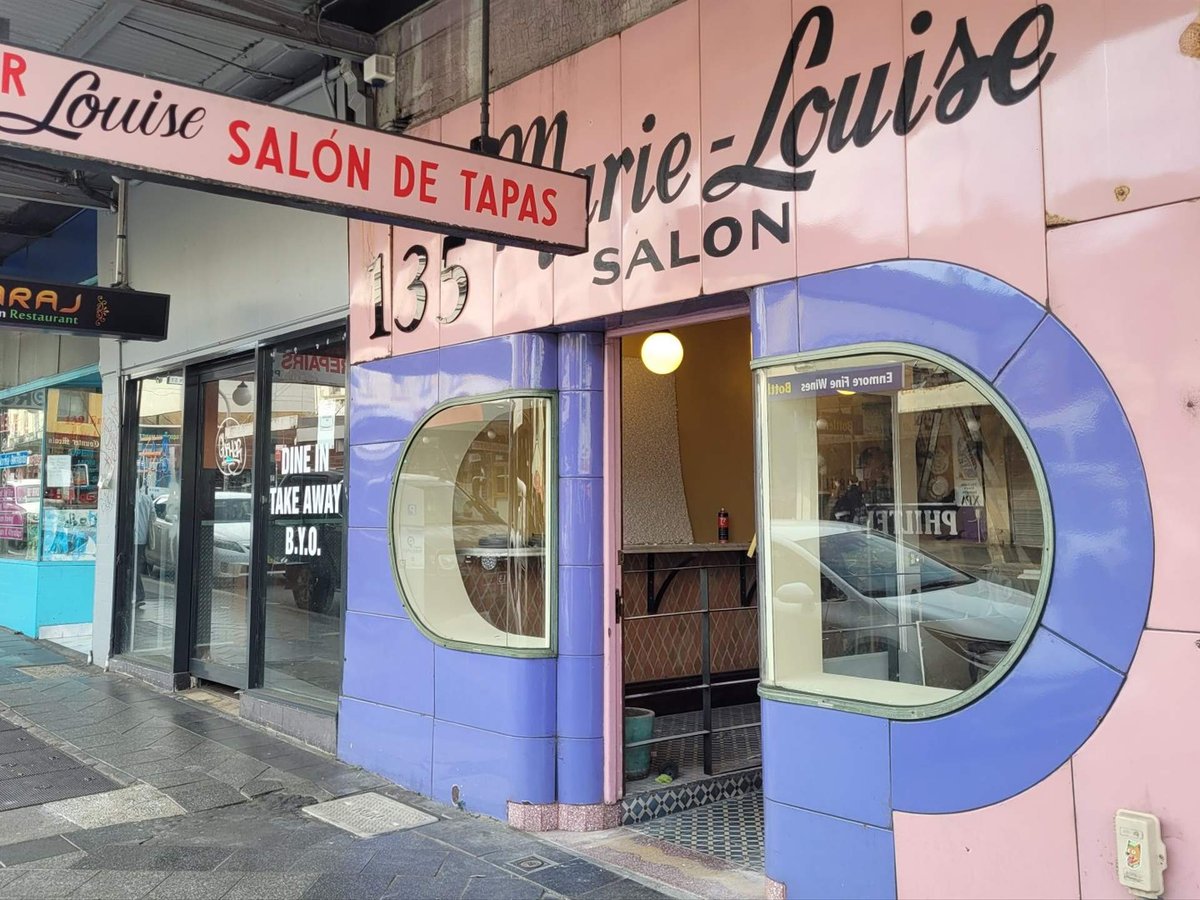 Coming from the reliable Porteno Group, Bar Louise takes over the former Mary-Louise Salon on Enmore Road with an on-trend conversion that swaps those late-night donor kebab vibes and for a colourful, sophisticated tapas and wine bar with a deliciously rich menu.
The pastel exterior now frames Marcelo Munoz's fast-rotating menu, which so far has been praised for dishes like house-made chorizo morcilla with peas and fried eggs, anchovy skewers and various other preserved snacks that'll instantly remind guests of Continental Deli in its prime.
---
How Boss Hunting Chose This List Of Best New Restaurants In Sydney
The Boss Hunting team is fortunate enough to eat at Sydney's newest restaurants quite regularly. We often discuss our best experiences as well as pay close attention to other expert food critics and online reviews.
I look out for the following when judging whether a restaurant is worthy of inclusion or not:
Food & Drink: The paramount consideration I take when dining at a restaurant is whether it tastes good. I don't care about anything as much as this. If my palate is satisfied, it's a good place to eat.
Concept: Is it bringing anything new to Sydney's dining scene? Or is it refining a trend? Both are valid.
Design: To be quite honest, this is the metric I care least about. Although it's still important. First, what is the restaurant trying to be? And does the design reflect the concept successfully or is it too incongruent? Good design lifts the experience. But good food trumps aesthetics any day of the week.
Service: Simply, do I feel like a guest or a number? That's the biggest consideration I take when it comes to service. I think fussing over trivial mistakes is for unbearably pretentious diners who are too incompetent to recognise that servers are humans. The overarching yardstick for service, in my opinion, is simply the aforementioned question.
Value: If dining as a guest, would I return as a paying customer? Do prices reflect the quality of ingredients? And are those ingredients used well or have they been overstuffed by ambitious ideas? Food tastes better when you aren't overburdened with financial shame after the bill arrives.
As for "new," we define that as a Sydney restaurant that has opened in the past 12 months. I've listed each restaurant's opening month so you can keep track of what's brand new and what's already been around for a few months.
Note that this list of cool new Sydney restaurants will be constantly refined every two months.
We'll be visiting all of these restaurants regularly – whether it's during a brand event, an independent visit or a hosted visit – so our opinions will be changing constantly. You might find a restaurant listed today is gone next time you check back. This could either be because it falls out of the 12-month cut-off or we've eaten there recently and didn't enjoy the experience. Consistency counts for a lot.
---
Not in Sydney or up for some domestic travel? Check out:
And if you're looking for other experiences around Sydney check out some of our other "best of" lists like:
If you want some neighbourhood breakdowns, take note of:
---
Frequently Asked Questions
What's the best new restaurant in Sydney?
The best new restaurant in Sydney right now is Raja in Potts Point.
What is the best new restaurant in Sydney CBD?
The best new restaurant in Sydney CBD is Palazzo Salato.
What are the most popular restaurants in Sydney?
The most popular restaurants in Sydney right now are Restaurant Hubert, The Gidley, Clam Bar, Palazzo Salato and Totti's.