The holy trinity of technique-driven cuisines – Japanese, Italian, French – have always been well represented in Australia by Sydney's diverse dining scene. It's hard to single out just one of those when thinking about Sydney's most favoured food. You could certainly argue that it's Italian which takes the harbour city crown, but the debate is almost impossible once you've taken on the herculean task of eating through the best Japanese restaurants Sydney has to offer.
There's a lot of them, and they keep popping up. From casuals like Yakkitori Yuripi to upscale favourites like Sokyo and Tetsuya's Restaurant in or near the Sydney CBD, straight through to the surprising density of traditional Japanese on the other side of the bridge. While Melbourne may have the luxurious fit-outs and a penchant for experimentation, Sydney has variety and tradition down to fine art.
It may take you years to work through the best Japanese eateries in Sydney, but it's well worth the effort. To help you get started, here are picks for Sydney's best Japanese, most centred around an omakase menu, which literally translates as "I'll leave it to you" – meaning you leave all dining choices entirely to the chef who often improvises with traditional and modern Japanese techniques based on the day's best produce.
---
---
RELATED: The 10 Best Japanese Restaurants in Melbourne
---
What Is An Omakase?
The word Omakase is roughly translated to "respectfully leaving another to decide what is best," and it's an essential term to understand when it comes to more premium Japanese dining. Omakase basically means that you're leaving it up to the chef to decide to course of your dining experience, and it's usually different every time. The chef's individual decisions depend on a variety of factors, from daily produce to personal whim, allowing them to truly express their individual style and voice.

Few formal dining experiences are held in as high regard as the omakase, given Japanese chefs – or those trained in Japanese cuisine – are always so methodical in the way that they go about their business. And they clearly want diners to have the best experience possible, making the omakase invariably the way to go for those who want to make the most of their visit to the best Japanese restaurants, whether that's in Sydney or anywhere else. It's often the more expensive option as well, entirely menu-less as the chef designs every inch of the dining experience with their own individualised approach to modern and traditional Japanese cuisine.
This is in contrast to okonomi (which translates to "whatever you like). This refers to the a la carte way of ordering, where guests get to choose what they would like to eat and have more control over the pacing of their own meal.
---
Where To Find The Best Japanese Restaurants In Sydney
Sokyo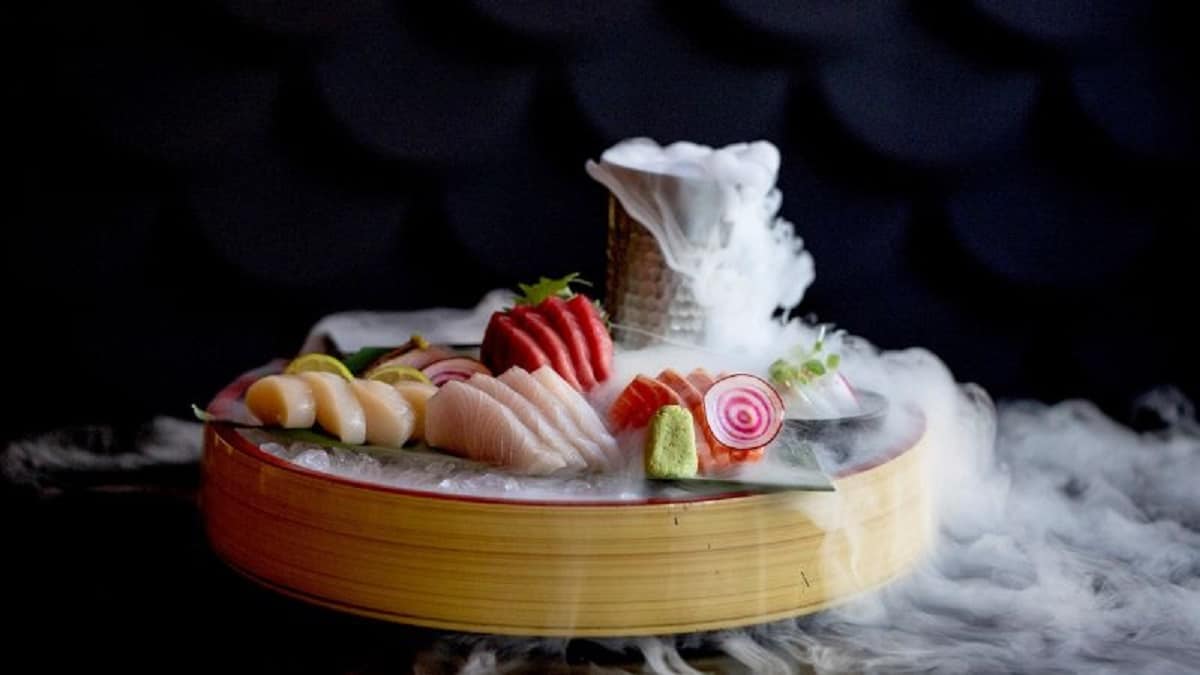 Radically modern, Sokyo is The Star's brightest culinary gem and home of what is easily one of the hardest reservations to come across in Sydney. Chase Kojima and Daniel Kawk's masterful work behind the counter has ensured Sokyo a five-star legacy in the city's fiercely competitive hospitality scene, shaped primarily by immaculately handled raw fish and the occasional surprise – most recently, that would be Chase inviting Nobu Sydney chef Sanghyeop Kim to curate his own omakase, of more than 20 dishes.
Though it may be hard to look past its corporate setting, a smart sense of intimacy and mood lighting makes Sokyo feel more like a hip New York-style standalone than a casino's most successful lure. And it's this kind of a relaxed atmosphere that perfectly lends itself to rowdy proclamations of love and loyalty once yet another newcomer gets around unfailing signatures like miso-glazed toothfish with Japanese salsa, tri-top wagyu fresh the robata, and of course the seemingly endless stream of sashimi and sushi.
If you've played the long game and managed to nab a spot for their omakase Sydney experience, consider yourself one of the luckiest diners in the city – the highly sought "chef's choice" menu is often booked over a year in advance and has recently been refreshed as a 19-21 course experience taking a more playful approach to traditional Japanese dishes every night from Monday to Thursday.
Kojima's new-look Sokyo omakase is kept a surprise each night, but already crowd favourites include King George whiting on lightly toasted ciabatta with garlic aioli, and abalone sashimi that has been steamed in its own liver juices for 12 hours. Add the best cocktails at The Star and a generous wine list and you'll understand why this place is so popular.
---
---
Popular a la carte dishes include miso-glazed toothfish with Japanese salsa and pickled cucumber, the 200g wagyu flank steak with shio koji marinade, wasabi, and garlic ponzu, and lamb chop from the robata grill served with charred eggplant puree and basil.
Address: Level G, The Darling The Star, 80 Pyrmont St, Pyrmont
Contact: 1800 700 700
Opening Hours: Monday (12 pm – 3 pm, 5 pm – 10 pm); Tuesday – Thursday (7 am – 10 am, 5 pm – 10 pm); Friday – Saturday (7 am – 10 am, 12 pm – 3 pm, 5 pm – 11 pm); Sunday (7 am – 10 am, 5 pm – 10 pm)
---
Tetsuya's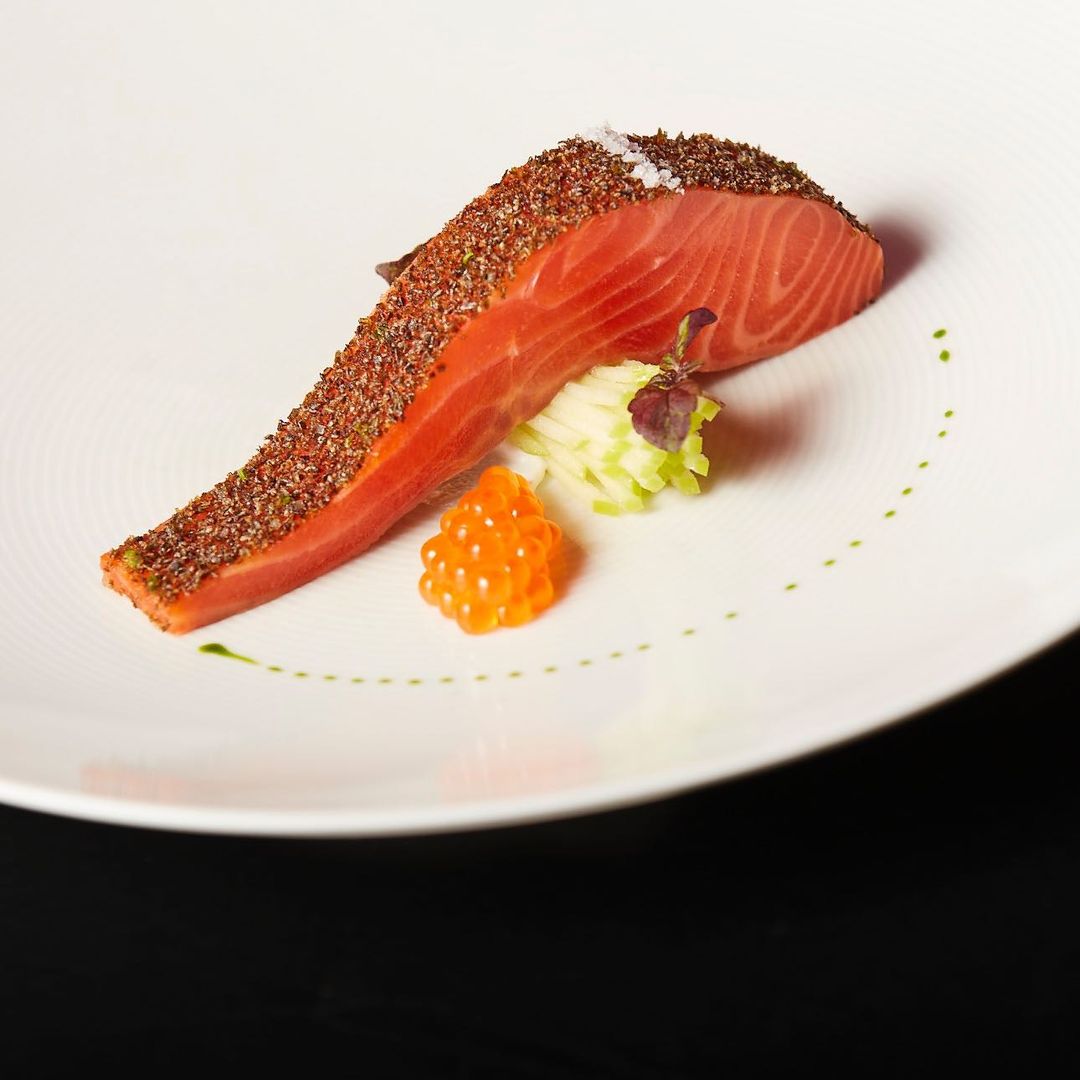 Few of Sydney's most established fine dining icons maintain the same level of relevance as when they were the centre of every dining conversation. If there was an exception, it's Tetsuya's. The famously expensive Kent Street restaurant may have had to share its allure with several prestigious venues in more recent times, but very little can dim what Tetsuya Wakuda and, more recently, Josh Raine, have created.
Just one taste of that signature confit ocean trout served with a salad of green apple and witlof is more than enough to justify the restaurant's deathless acclaim. The best approach is to have the star dish serve as part of a $250 8-course degustation, moving away from the improv of an omakase to something more set-in-stone, tracking the likes of SA hiramasa kingfish sashimi served with Queensland tuna, orange and ginger; New Zealand scampi tails with vanilla and lemon zest; an NSW Rangers Valley wagyu sirloin with pickled shiitake and radicchio. It's easy to taste why this is still considered one of the very best Japanese restaurants in Sydney.
Popular set menu items at Tetsuya's include roasted scampi tail with vanilla, duck breast with Jerusalem artichokes and barley, and wagyu beef sirloin served with chestnut mushroom and WA truffle. Do note that the set menu changes all the time though, so it's best to check the website in advance before you visit.
Address: 529 Kent St, Sydney NSW 2000
Contact: (02) 9267 2900
Opening Hours: Thursday (Dinner from 5:30 pm); Friday – Saturday (Lunch from 12 pm, Dinner from 6 pm); Sunday (Lunch from 12 pm)
---
Besuto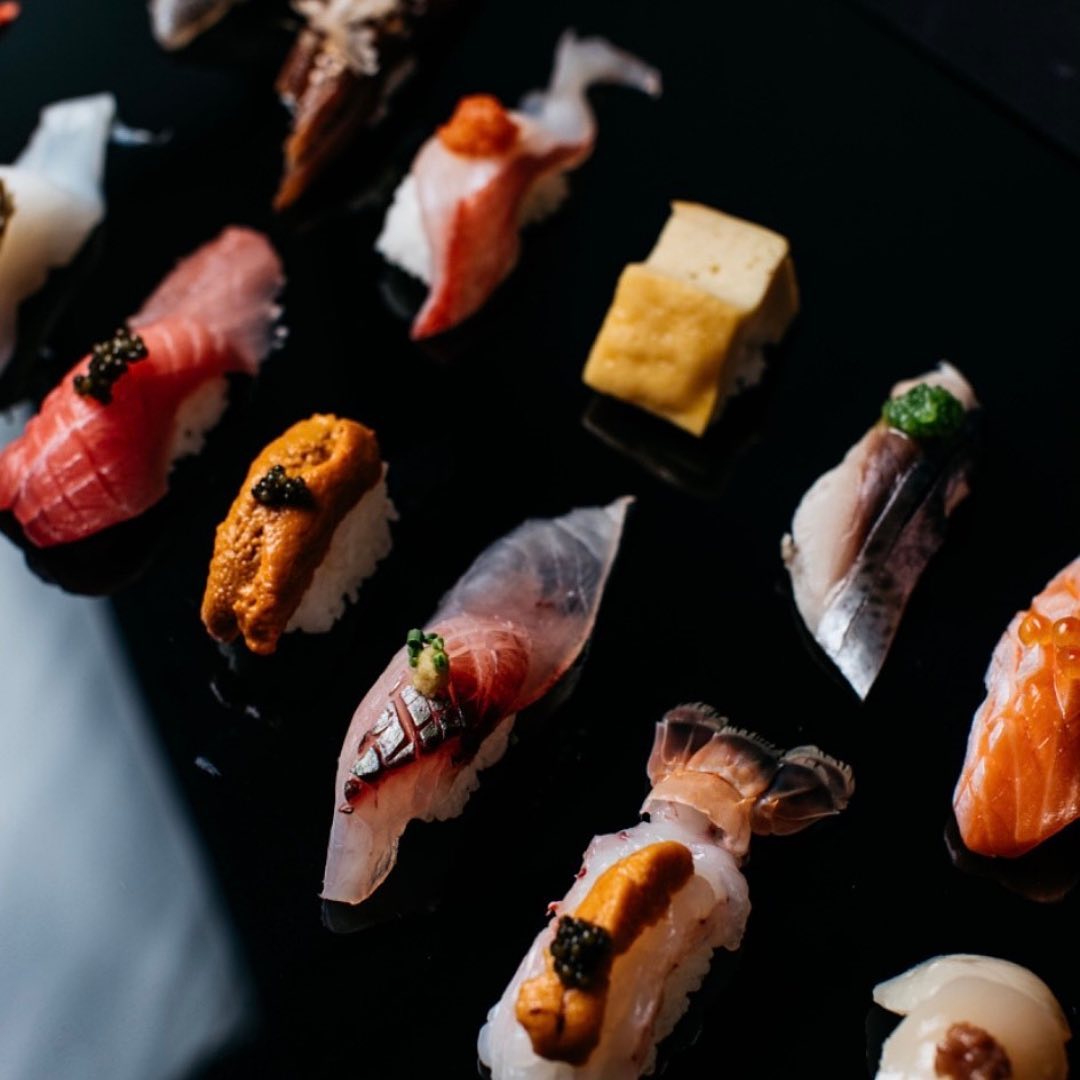 Every new dining precinct in Sydney seems to need an omakase as one of its upscale dining offerings. For Circular Quay's newest neighbourhood, Quay Quarter, that would be Besuto. Opened by Joel Best and award-winning Finnish chef Tomi Bjorck, the 14-seat sushi bar and omakase dining experience is helmed by both Hiro Kano and Hiro Fujita – two sushi masters at the top of their game.
Not only is it a nice deal for Circular Quay, which has always been lacking when it comes to big-ticket dining options, but Besuto adds 14 seats to Sydney's rapidly growing spread of hard-to-book omakase experiences. That makes it one of the biggest in terms of capacity. It's also one of the best. Not only is that thanks to the food, simply prepared with daily-sourced produce from Sydney Fish Markets but an impressive list of Japanese whisky, wines and sakes curated by sommelier Alex Zanarini.
---
---
All your Japanese favourites should make an appearance throughout the 18-20 course omakase, including delicious sushi with fish like octopus and bass groper.
Address: 6 Loftus Lane, Sydney NSW 2000
Opening Hours: Tuesday – Saturday (12:30 pm – 11:30 pm)
---
UME Burger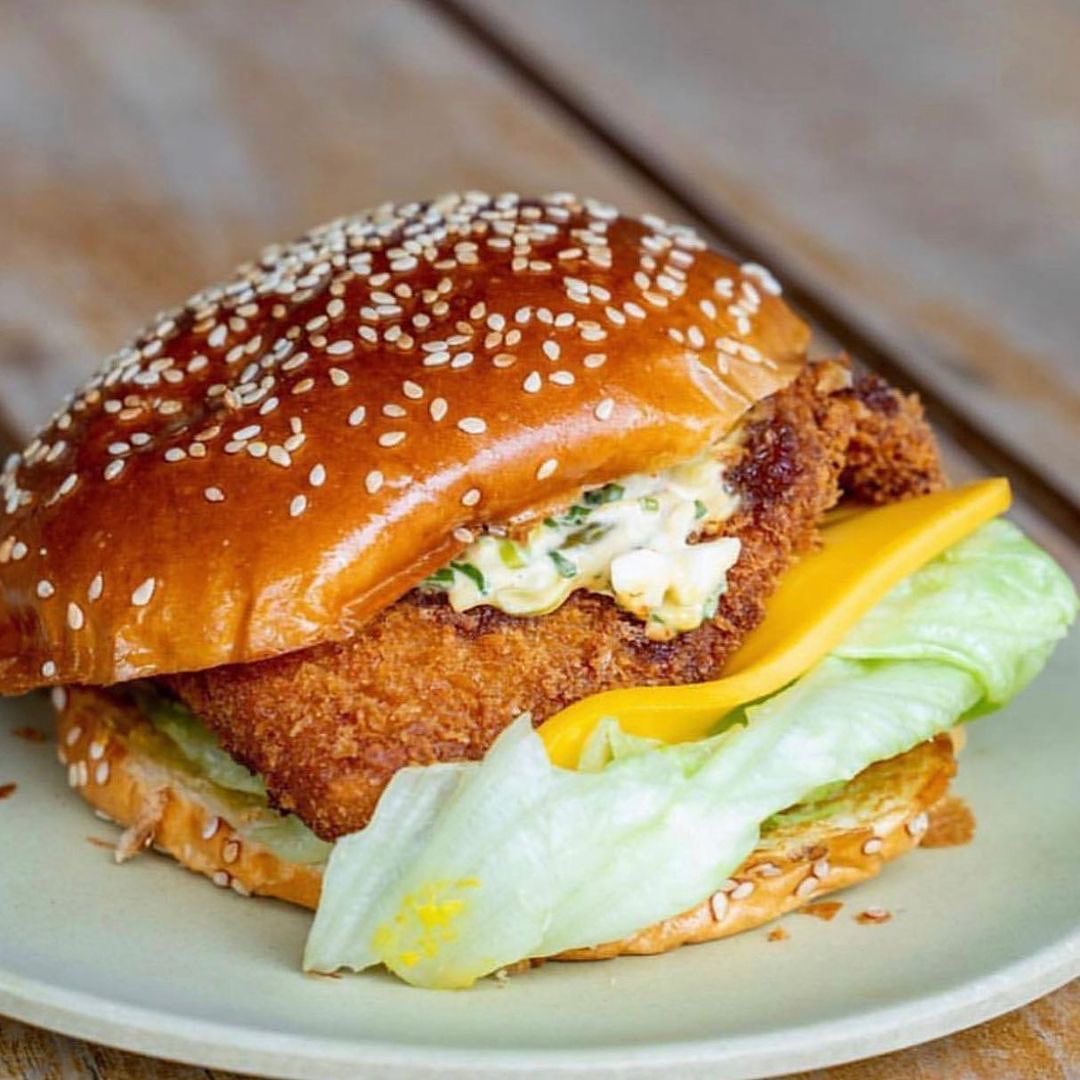 Yes, we're including a casual burger joint on this list of the best Japanese restaurants in Sydney. You may not be sitting down in some immaculately designed walled space when you pull up to this Barangaroo burger spot, but you're guaranteed some of the best Japanese flavours in the area. Kirby Craig, who has made an indelible impact on Sydney's culinary scene with his now-closed Bar Ume in Surry Hills, opened this burger focused spin-off a few years ago and has quickly built it into a spot for some of the best burgers in Sydney.
Craig has also recently opened a UME Burger at the Darling Square precinct, which softens the sting Sydney felt when he closed Bar Ume after a highly regarded 10-year run.
The burgers at UME are all Japanese influenced, of course, like the signature Ume Burger with a beef pattie, wagyu mince sauce, truss tomato, onion, mayo and American cheese. Although if you're really after something different go for the Fish Katsu Burger with a hand-crumbed fish fillet, Japanese tartare, iceberg lettuce and cheese, or the Kakiage Burger with a vegetable fritter flanked by nori mayo, shredded cabbage, and tonkatsu sauce.
Address: 33 Barangaroo Ave, Barangaroo NSW 2000 (also in Darling Square)
Contact: 0481 951 920
Opening Hours: Monday – Thursday (11:30 am – 2:30 pm); Friday – Saturday (11:30 am – 2:30 pm, 5 pm – 9 pm); Sunday (11:30 am – 2:30 pm)
---
Masuya Restaurant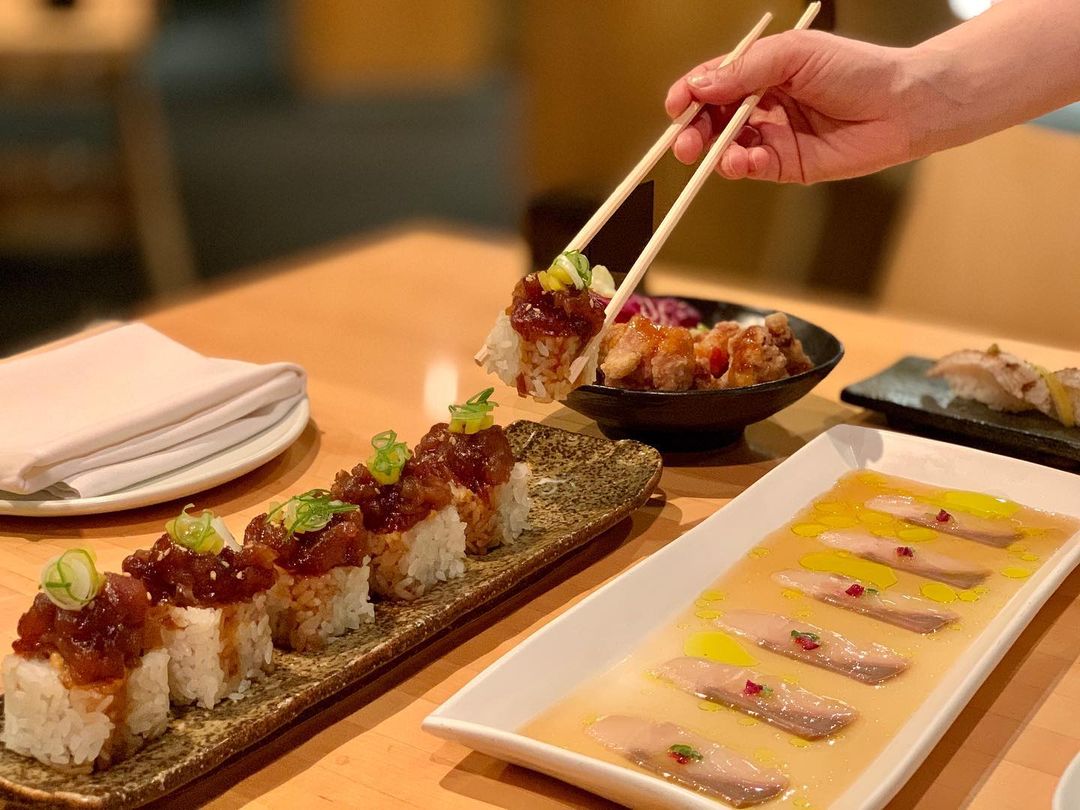 Stalwart sushi chef Toshihiko Oe may have left and taken his ridiculously hard to book a 30-piece omakase experience elsewhere (also on this list), but Japanese dining intuition Masuya is still one of the best you'll find in Sydney. Hidden away beneath O'Connell Street, the brightly lit space is a masterclass of traditional Japanese, in complete worship of locally sourced produce and precise technique.
Given the restaurant has been around since 1993, the persistence alone should tell you all you need to know about the quality here. Colourful bento boxes, wooden boats smartly decorated with sashimi, top-grade Australian wagyu immaculately handled – there's nothing here that doesn't qualify Masuya as one of Sydney's preeminent Japanese diners.
---
---
Popular a la carte dishes include the classic pork tonkatsu loin, the extensive sashimi selection, and the kitchen's popular lunch bento options.
Masuya Restaurant has gotten so popular over the past few decades that the owners now operate several other venues across Sydney, including safe bar Izakaya Masuya, Masuya Suisan, Izakaya Michi, Miso World Square, Makoto Bento, and Miso Green Square.
Address: Basement/12 O'Connell St, Sydney NSW 2000
Contact: (02) 9235 2717
Opening Hours: Tuesday – Saturday (12 pm – 9:30 pm)
---
HACO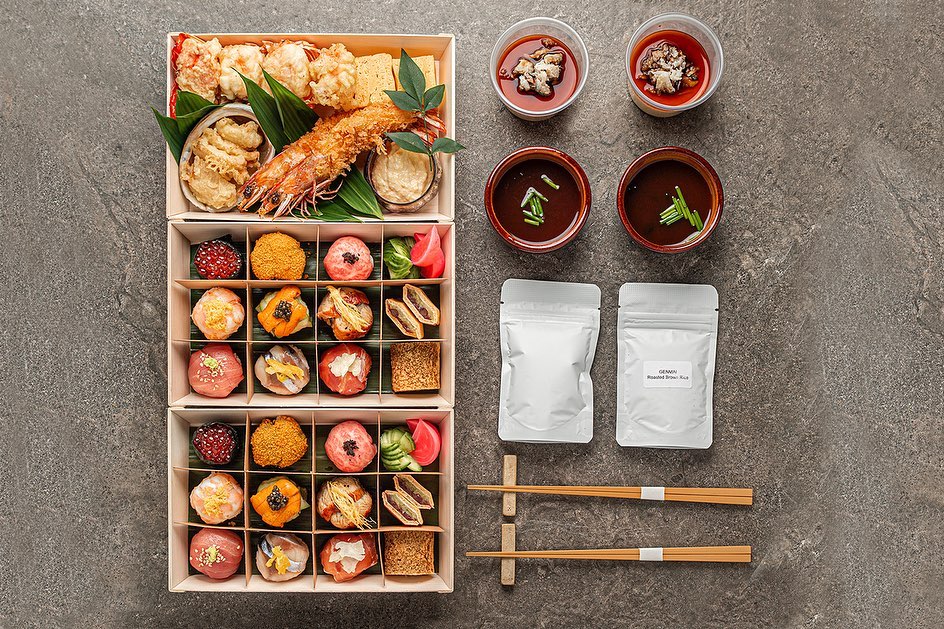 Although Surry Hills beloved Sasaki has now sadly closed down, the space still operates as a Japanese restaurant. This time it's HACO that has moved into the garage-like digs, fashioned as an omakase based tempura restaurant, the kind you'd find in the backstreets of Shinjuku.
Instead of Chef Sasaki, behind the gorgeously designed counter space you'll now find Kieta Abe, who oversees a tempura set that features around 20 courses of lightly battered and incentive dishes with a large scope of vegetables and meats. Although these types of restaurants are very popular in Japan, you rarely see something this specific and dedicated in Sydney, so it's worth going for the experience alone. The quality, which is undeniable, is a bonus.
Address: 21 Alberta St, Sydney NSW 2000
Contact: 0408 866 285
Opening Hours: Tuesday – Saturday (5:30 pm – 11 pm)
---
RELATED: The 10 Best Italian Restaurants In Melbourne
Azuma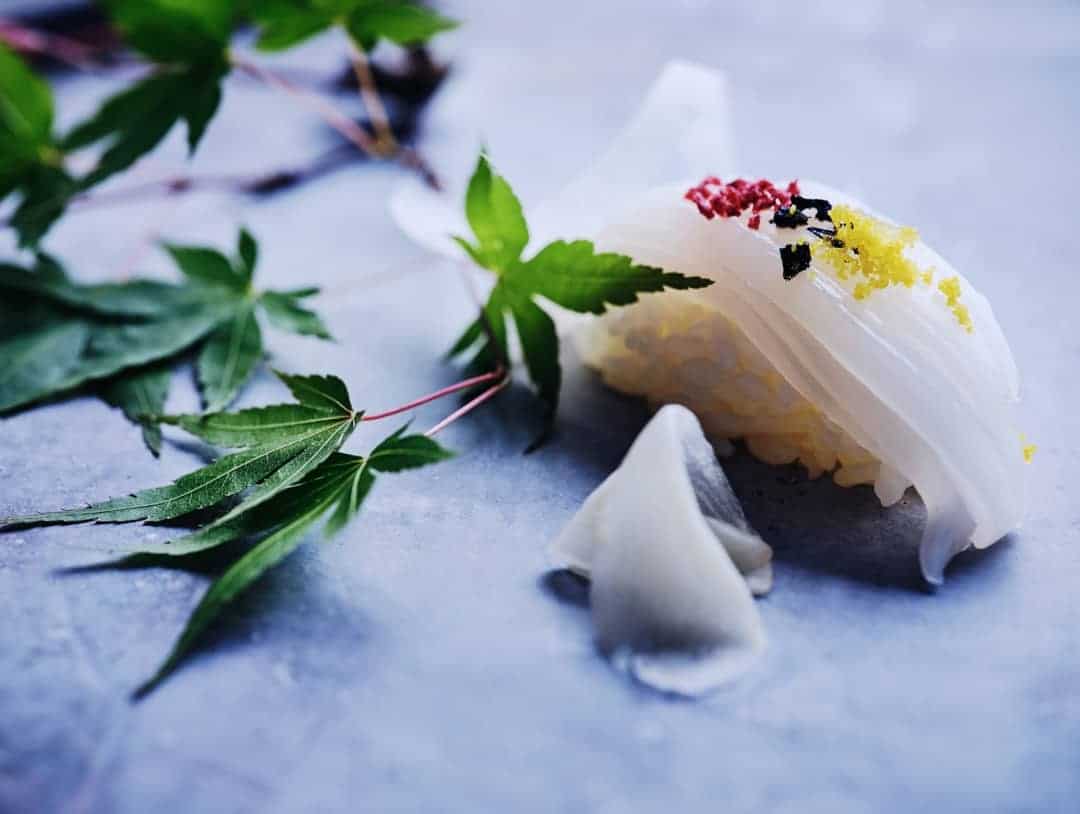 When Chef Kimitaka Azuma opened his original namesake restaurant in 1996, it was an obscure Crows Nest eatery serving only 25 people. By all reports, the cult-following came on fast, earning the chef more than a few big nods from gourmands. Evidently, the growing reputation was enough to catch the attention of Panasonic, who owned Chifley Tower at the time.
---
---
The Japanese company was behind Azuma's CBD move, relocating Azuma to Chifley in 2000, where it has been a commanding presence ever since. Though Panasonic has moved on, Azuma has stayed in place, offering a calming culinary sanctuary that's usually favoured by office workers looking to unwind progressively through a $150 seasonal tasting menu which can include everything from the reliable sashimi selection of the day, to mains like grilled Glacier 51 silver cod served with Saikyo white miso.
Popular a la carte dishes include braised pork belly kakuni with blanched vegetables, Rangers Valley wagyu with udon noodles, and battered king prawn in Namban vinaigrette.
Address: Chifley, L1/2 Chifley Square, Sydney NSW 2000
Contact: (02) 9222 9960
Opening Hours: Wednesday – Friday (12 pm – 2 pm; 5:30 pm – 8 pm); Saturday (12 pm – 2 pm, 5:30 pm – 8:30 pm)
---
Kuro Bar & Dining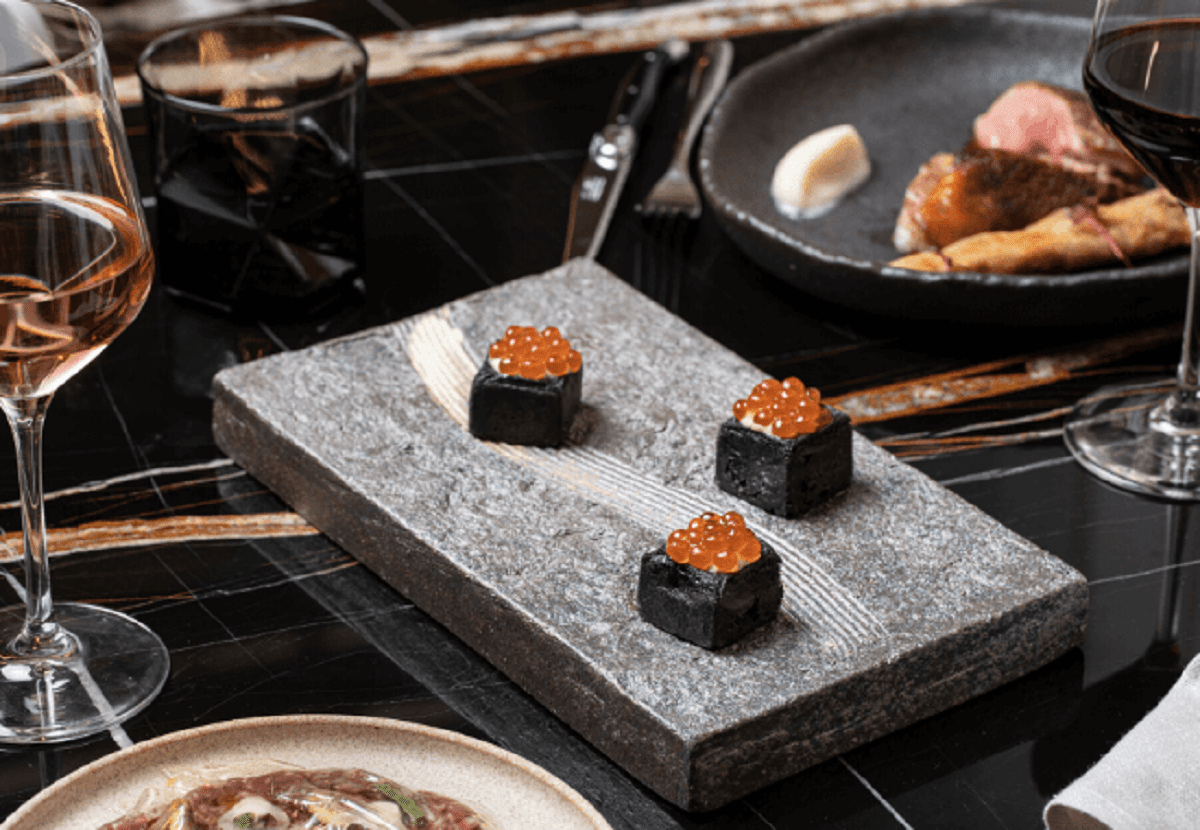 Kuro is one of those rare instances where a restaurant trying to be everything at once just works. The venue is more like a complex, beaming off Kent Street with four distinct spaces, from a fully-kitted brew bar perfect for way-to-work coffee and a slick cocktail den for that restorative post-office Old Fashioned to an intimate dining room run by Nobu Maruyama – once the culinary wizard for Bar H – and another fine diner positioned at the very back of the restaurant.
It's a lot of ideas to pack into just one concept, but between those gorgeously illuminated oak beams, the team channels an archetypically Japanese efficiency with aplomb. Grab a seat at Maruyama's restaurant for what is so far the pinnacle offering: a $120 set which, at the time of publishing, starts on oyster served with apple dashi, ginger and optical caviar, continues to the likes of A5 Kagoshima Wagyu carpaccio lifted by egg yolk jam and Japanese sansho pepper, and full blood wagyu tri-tip MBS 8+ beef jus, and ends with a banana parfait cookie sandwich. This isn't traditional Japanese, but rather a decidedly Australian twist.
Other popular a la carte dishes – aside from the caviar service of course – include an ocean tart with sweet prawns, Hokkaido scallops, and black river caviar, and kangaroo tartare with beetroot and umami.
Address: 368 Kent St, Sydney NSW 2000
Contact: (02) 9262 1350
Opening Hours: Wednesday – Thursday (6 pm – 9:30 pm); Friday – Saturday (12 pm – 2:30 pm; 5:30 pm – 9:30 pm); Sunday (12 pm – 2:30 pm)
---
Harada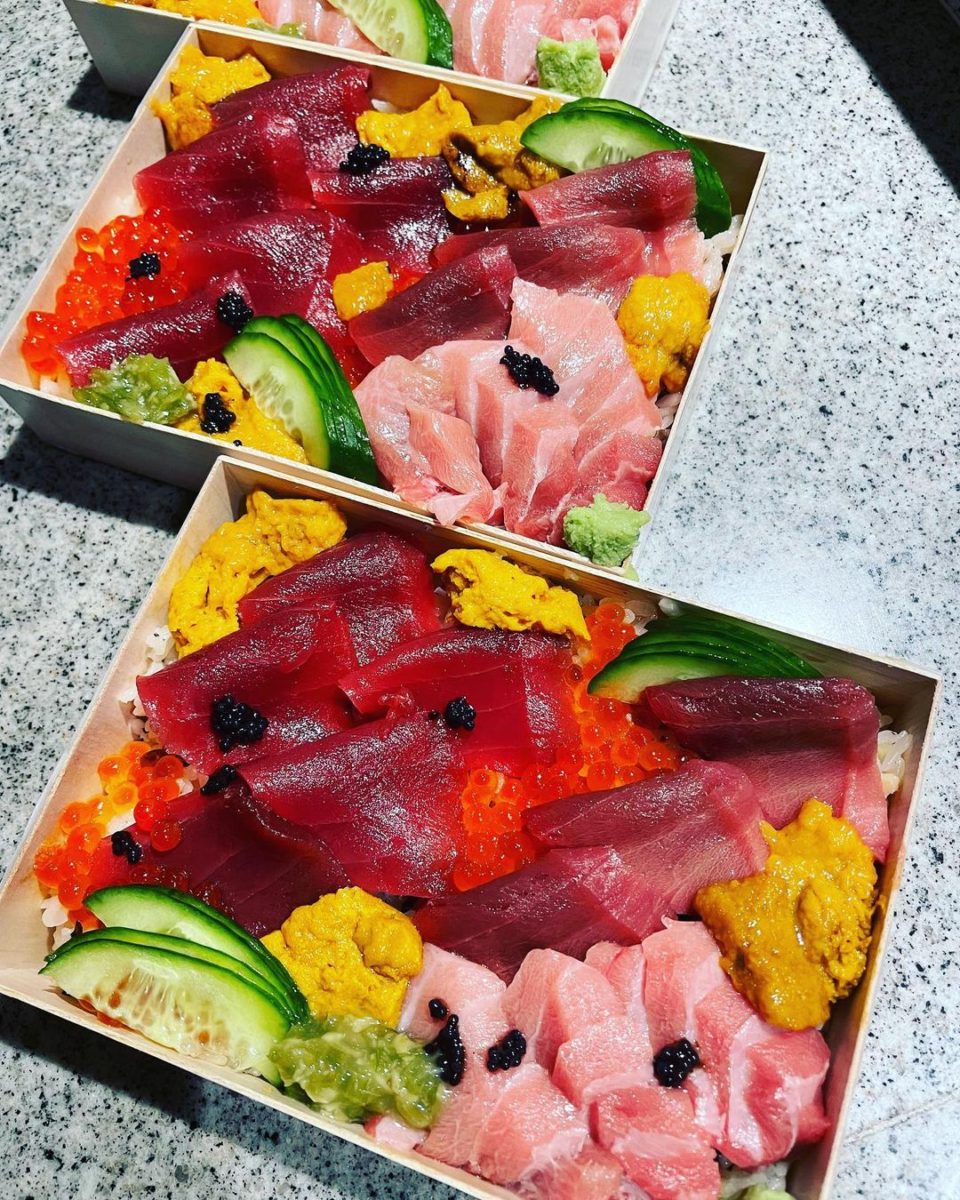 Glebe may not have the density of quality Japanese restaurants like Sydney's North or the CBD, but Yoshinobu Harada's namesake venue is more than enough for the inner-west neighbourhood. The discreet entrance is part of a small apartment block on Wentworth Street, far from the stacked options of stretchy Glebe Point Road and perfectly contented with obscurity – you'd only stumble upon it if you listened carefully for the soft jazz and blues notes wafting from the diminutive space.
---
---
Around 8 people at a time can enjoy Yoshi's $120 omakase, or opt for the occasional "yakitori dining" which focuses on skewers and bar snacks. The restaurant is fully BYO, so the chef's improvisation is based both upon his worldly experience, which often brings French and Italian techniques in with Japanese tradition, and whatever you decide to bring in.
Popular yakitori options include karaage chicken, giblets, ox tongue, pork belly, and the mid-wing.
Address: 18a Wentworth St, Glebe NSW 2037
Contact: 0416 496 616
Opening Hours: Monday – Saturday (6:30 pm – 10:30 pm)
---
Sashimi Shinsengumi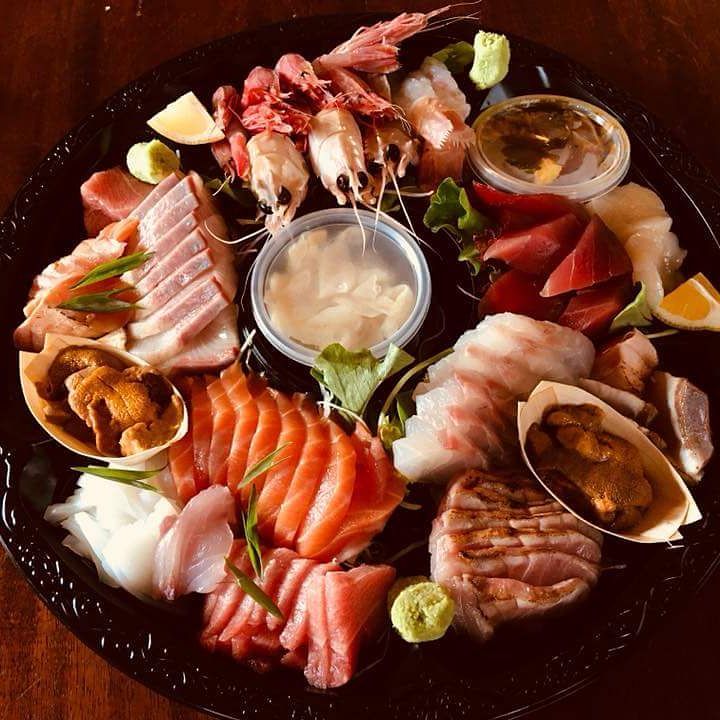 You'd have to be fairly vigilant to score a spot for the $80 omakase at Sashimi Shinsengumi. Typically lasting for 18 courses, it's the best value proposition in Sydney's hospitality scene. Bar none. And so high is the demand for Shinji Matsui's meticulous sushi that the restaurant's phone lines are only opened roughly six times a year. Allegedly, guests would get so desperate for booking that Matsui-san and his wife Tomoko used to receive calls around midnight begging for a seat at the table.
Such hype isn't unfounded. This is one of the best sushi experiences you'd come across in Australia, with Matsui-san a seasoned professional when it comes to deftly creating texture from the most flavour-rich and fresh fish he can find. This is a no-fuss, sushi spectacle, and absolutely qualifies Sashimi Shinsengumi as some of the best Japanese food in town.
Not many people realise, but Sashimi Shinsengumi also do takeaway packs of sashimi and sushi for those who are unable to book into an omakase experience, either due to it not being offered at the time, or just near impossible to secure. The sashimi especially is highly regarded for quality, falvour, and texture.
Address: 5/7-11 Clarke St, Crows Nest NSW 2065
Contact: 0402 359 697
Opening Hours: Thursday – Sunday (11:30 am – 7 pm)
---
Sushi Oe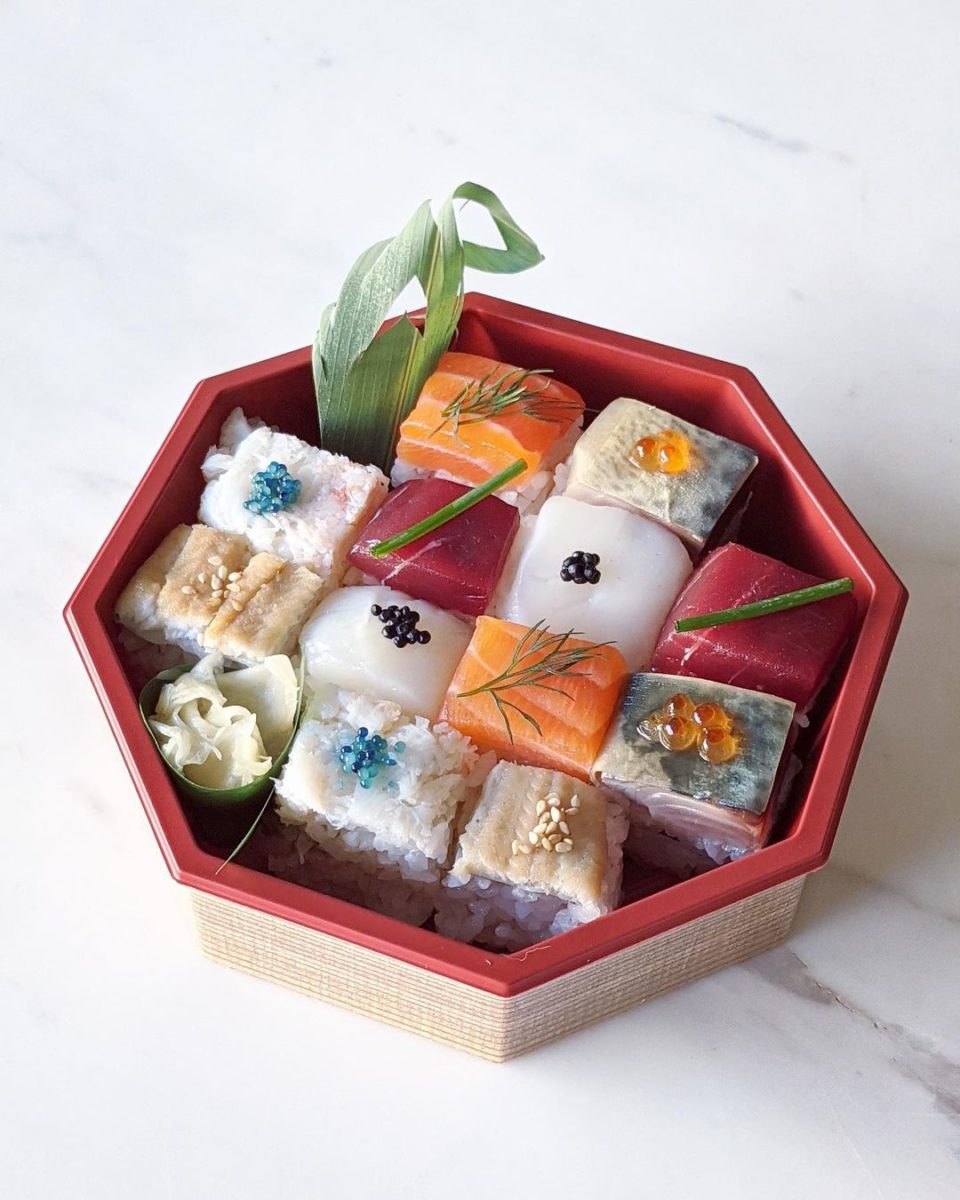 As mentioned above, the command of Toshihiko Oe, one of the best sushi chefs in Australia, no longer beams from behind the sushi counter at Masuya. His presence has moved to the other side of the bridge, into Cammeray favourite Jizakana. The North Sydney spot is already one of the best Japanese restaurants in Sydney, but now that Oe has brought his $180 30-piece sushi omakase, it's beginning to look even better.
The light and spacious sushi counter was formerly manned by Hideaki Fukada, who has since moved on to Darling Square's lavish new Kuon to oversee the omakase there. And those are some mighty shoes to fill, but if anyone can continue the strong legacy of spoiling Cammeray locals with absolute perfection, it's Oe-san.
While the omakase of course changes all the time, in the past diners have enjoyed the likes of pambula oysters, octopus marinated in soy, sake, and sugar, and imperadore – a fish widely regarded as one of the best to eat as sashimi when in season.
Address: 476 Miller St, Cammeray NSW 2062
Opening Hours: Tuesday – Saturday (6 pm – 10 pm)
---
Kuon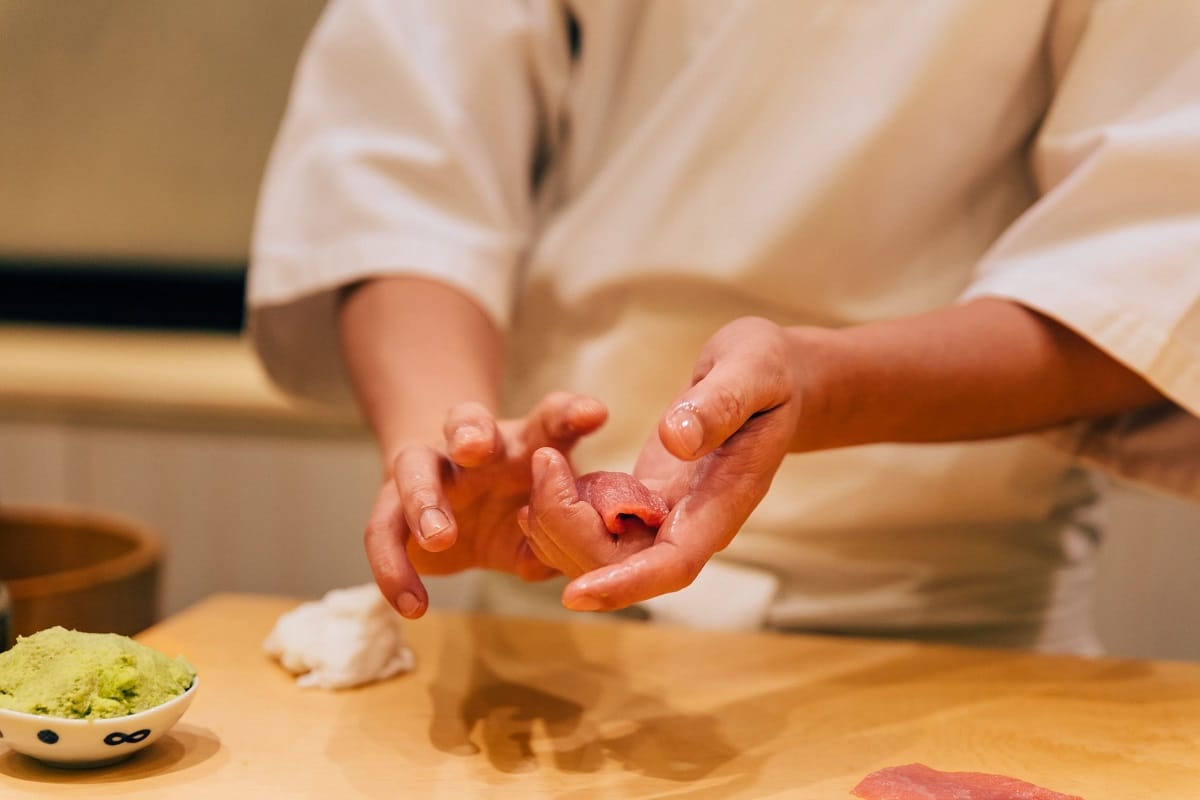 Unlike many places that offer an omakase, there's no alternative option for diners at the still-fresh Kuon. It's a $180 set menu or nothing at this relentlessly modern 11-seater, part of Darling Square's finessed foodscape. Upon opening earlier this year, the restaurant was met with an immediate pile of over 500 bookings, and the demand doesn't look to be stopping anytime soon.
Driving that swift acclaim is Hideaki Fukada and Head Chef Jun Miyauchi, who use ingredients spanning everything from Tasmanian long-spined sea urchin to monkfish liver, as well as the more recognisable produce like tuna belly and Uruguayan caviar. The restaurant had been planned for years before finally serving as Darling Square's high-end option.
While the omakase of course changes all the time, in the past diners have enjoyed the likes of osetra caviar with sea urchin and toro monaka, black tiger prawn tempura, and steamed black abalone with kimo and uni sauce.
Address: Shop 20/2-58 Little Hay St, Sydney NSW 2000
Opening Hours: Tuesday – Wednesday (5:30 pm – 10:30 pm); Thursday – Saturday (12 pm – 10:30 pm)
---
Sushi E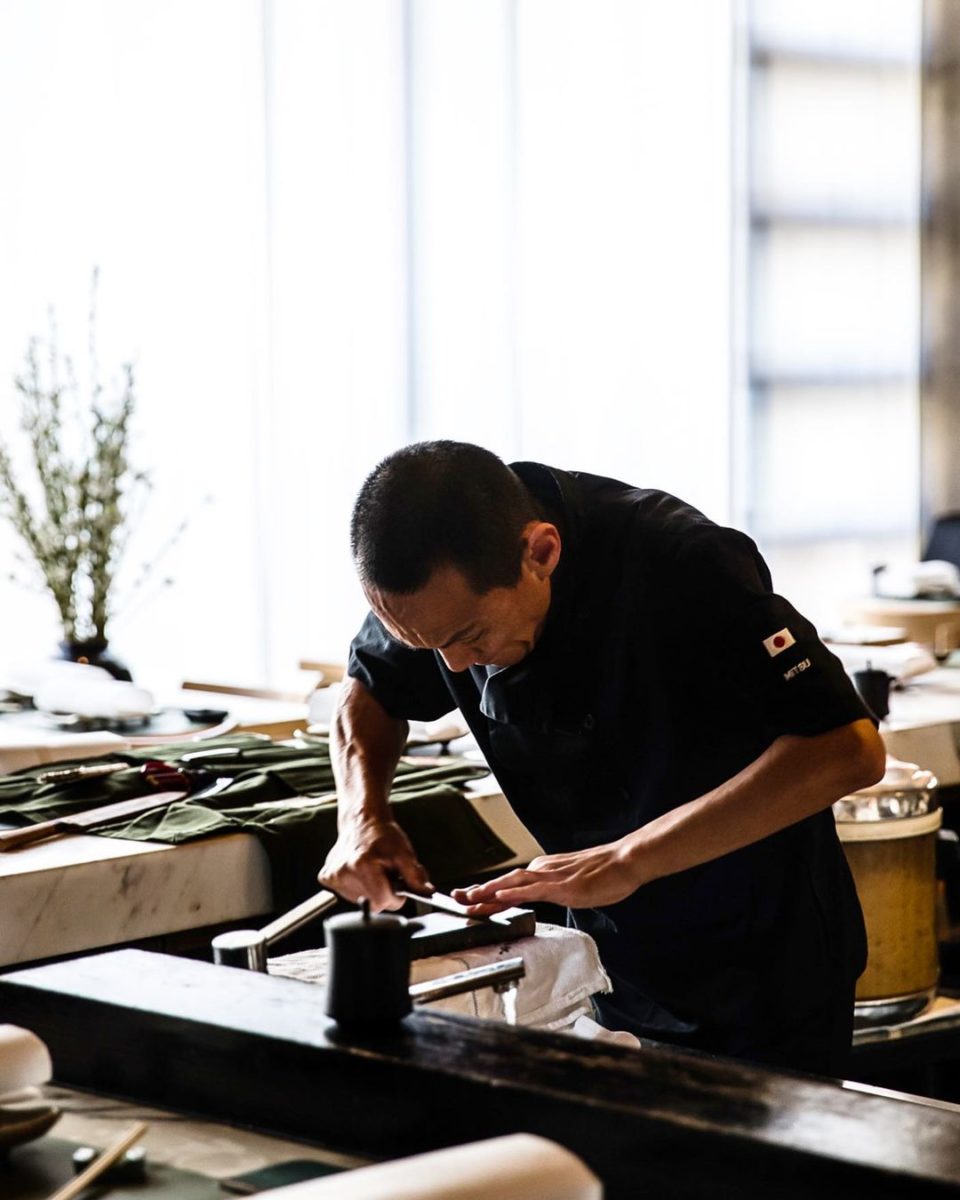 Hospitality juggernaut Merivale isn't one to be outdone in Sydney, so you can bet that they've poured – and will continue to pour – a lot into Sushi E. Sidling up alongside Hemmesphere, the long-running space is home to a unique omakase helmed by the studious Ha Chuen Wai, who works alongside head chef Michael Fox to deliver eye-watering hit after eye-watering hit.
Although like most places on the list, Sushi E's omakase requires patience and dedication to even book (as of publishing, there are no bookings available), the a la carte menu is equally worthy of attention. Wagyu score 9 cooked over charcoal with black garlic and wasabi mustard; king crab soba noodles with crab dashi, nori butter and bottarga; koji marinated Patagonian toothfish cooked, charcoaled with red radish and finger lime – mains supported by comforting Japanese classics that easily make Sushi E a Japanese food icon in Sydney.
Other popular a la carte dishes at Sushi E include Balmain bug tempura with avocado, spicy mayo, and tobiko, and fried soft shell crab with pickled cucumber, jalapeno, mayo, and spicy tobiko.
Address: 4/252 George St, Sydney NSW 2000
Contact: (02) 9114 7314
Opening Hours: Tuesday – Friday (12 pm – 3 pm, 6 pm – 10:30 pm)
---
Yakitori Yurripi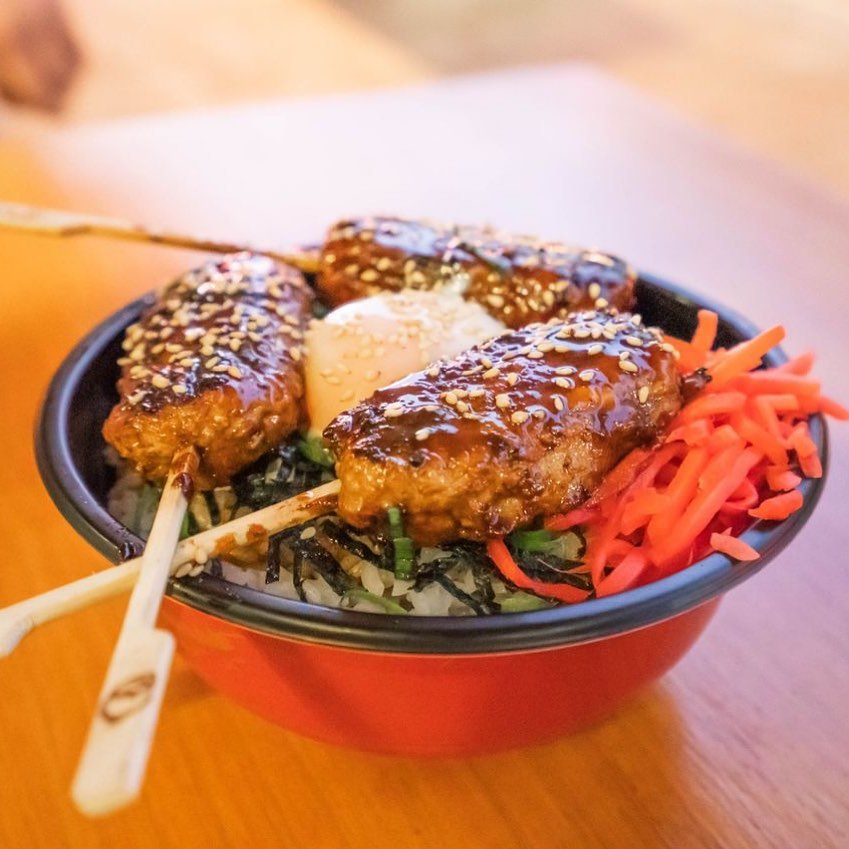 It may not boast the breadth of a good omakase or wider Japanese-flavoured menu, but it'd surely be a mistake to brush past Crows Nest favourite Yakitori Yurippi. As the name indicates, this small Japanese eatery is dedicated to very little but the art of yakitori (skewered greatness). If the name sounds familiar to the more party-minded diners of Sydney, it's because it used to be the resident kitchen at rowdy Oxford Street haunt The Cliff Dive.
Obviously, much has changed Tin-Jung Shea's concept, moving to a North Shore izakaya and operating with incredible efficiency as guests order up as many of those $3.50 yakitori dishes they can fit in. Much like Hong Kong's famous Yardbird, many of these skewers are dedicated to just about every part of the humble chicken – liver, thighs, gizzards, wings, even soft bone: nothing is wasted. Although those less prone to culinary bravery, with a preference for comfort food, have skewers like cheese kransky and pork belly to keep them satisfied.
Aside from the yakitori, hot sides you should order include octopus karaage, grilled rice balls, and Japanese omelette.
Address: 7 Falcon St, Crows Nest NSW 2065
Contact: (02) 8041 9261
Opening Hours: Monday – Thursday (3:30 pm – 8:30 pm); Friday – Sunday (12 pm – 9 pm)
---
Toko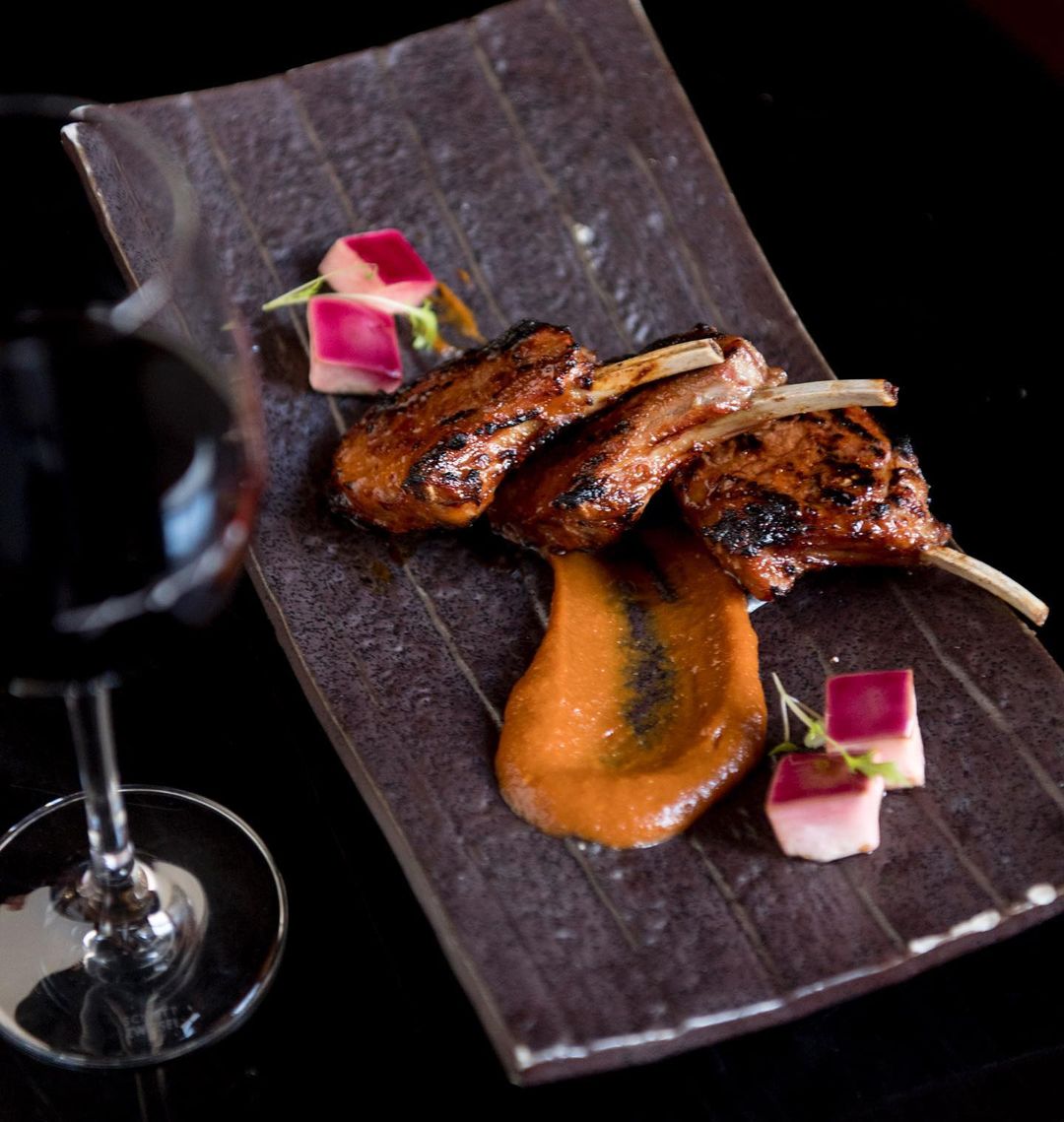 Few Surry Hills joints compare with the dark and lush vibes of Toko – still one of Sydney's go-to spots for reliable Japanese food. The popular date spot has plenty of options, but the smartest choices here is either anything from the sushi selection or the robata grill.
Sunil Shrestha is one of the most respected chefs in the country, so just about anything is going to take you down the right path. Although as with most Japanese restaurants, it's best to go with whatever tasting menu the team has come with on the day, which will track the entire menu and then some, showcasing excellent produce and modern techniques used across a variety of salads, tempura dishes, sushi, and robata-grilled goodness.
That robata is most definitely the way to go here, with popular options from the grill including bbq sweetcorn with chilli-miso butter, jumbo tiger prawn with yuzu koshou garlic butter, and A5 kagoshima wagy striploin MBS9+.
Address: 490 Crown St, Surry Hills NSW 2010
Contact: (02) 9357 6100
Opening Hours: Tuesday – Wednesday (5:30 pm – 11 pm); Thursday (12 pm – 3 pm, 5:30 pm – 11 pm); Friday (12 pm – 3 pm, 5:30 pm – 12 am); Saturday (5:30 pm – 12 am)
---
Osaka Trading Co.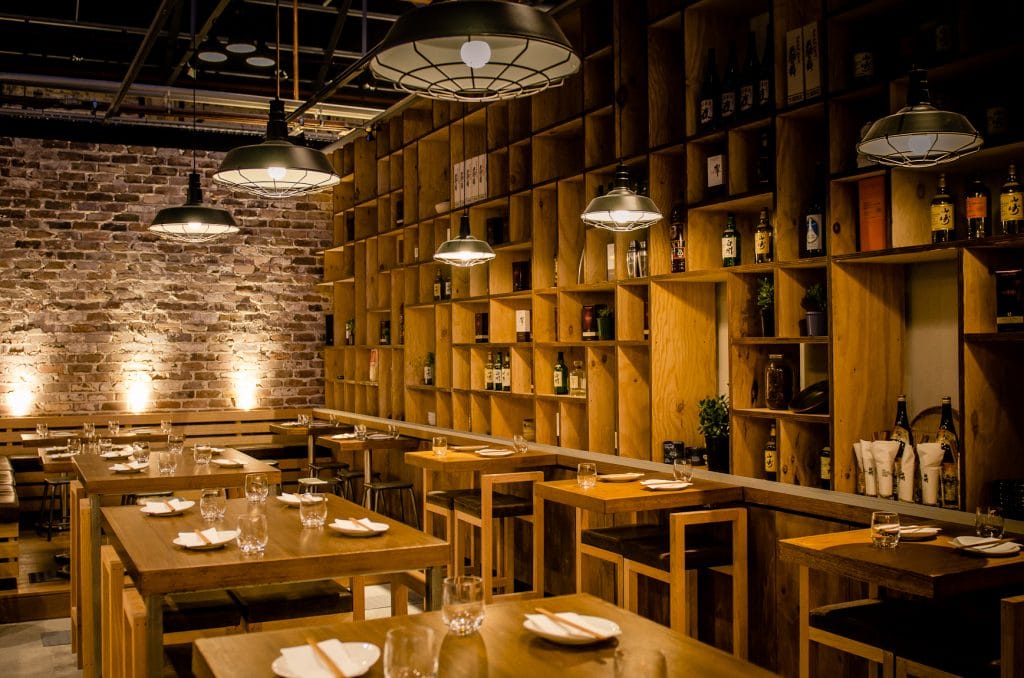 The conceptual dining scene that's taken over Sydney's historic Tramsheds could have been easily lost within the city's obsession with adaptive reuse food precincts. That is if it wasn't for two venues. The first is meat-loving Butcher and the Farmer, and the second is this masterstroke, Osaka Trading Co.
Coming from the same team behind Tokyo Bird, Bancho Bar, and Nikkei, this is one of the more accessible restaurants on the list. And while you won't have the same level of feverish demand keeping you waiting for weeks (or months) for a booking, you'll get a quality round of grilled scallops, soft shell crab buns, miso-cured barramundi and various options of ramen. Simplicity and accessibility make Osaka Trading Co. a must-visit.
Popular a la carte dishes at Osaka Trading Co. include grilled scallops with soy onion butter, miso-cured barramundi, the classic tonkatsu pork cutlet, and the various bowls of ramen.
Address: Shop 18, Tramsheds, 1 Dalgal Way, Forest Lodge NSW 2037
Contact: (02) 8880 0717
Opening Hours: Monday – Tuesday (11:30 am – 8 pm), Wednesday (11:30 am – 8:30 pm); Thursday – Sunday (11:30 am – 8 pm)
---
Chaco Bar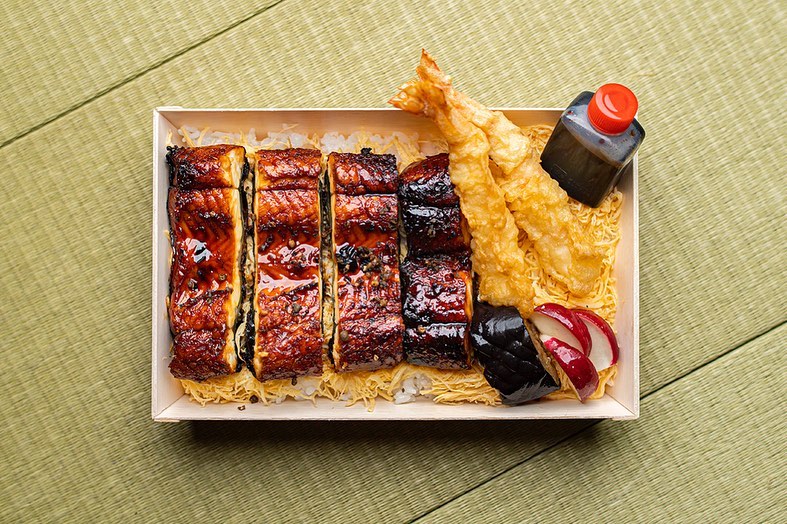 Few Japanese chefs enjoy the kind of firm grip on Sydney's food scene as Keita Abe, whose Darlinghurst Chaco Ramen remains one of the country's finest when it comes to big, generous bowls of that soulful broth and finely textured noodles – easily some of the best ramen in Sydney. Though it's the newer Chaco Bar Potts Point that brings an essential slice of the Japanese dining experience to Australia, dedicated entirely to recreating the yakitori traditions of Abe's hometown of Itoshima.
For those looking for authentic Japanese dining, jump straight to the $145 yakitori omakase, which highlights just how inventive Abe can be when he's entrusted with your taste buds. Or you can go for the $85 tasting menu, which surrounds all that yakitori with signature dishes like warayaki chicken liver pate, and burrata yakko smoked oyster with abalone.
Other popular dishes at Chaco Bar include blue swimmer crab served in its shell butter, bluefin tuna sashimi with truffle and egg yolk, and a dessert of yoghurt and fig sorbet, served with fresh fig.
Address: 186-188 Victoria St, Potts Point NSW 2010
Contact: (02) 8593 4567
Opening Hours: Tuesday – Saturday (5:30 pm – 10 pm)
---
Cho Cho San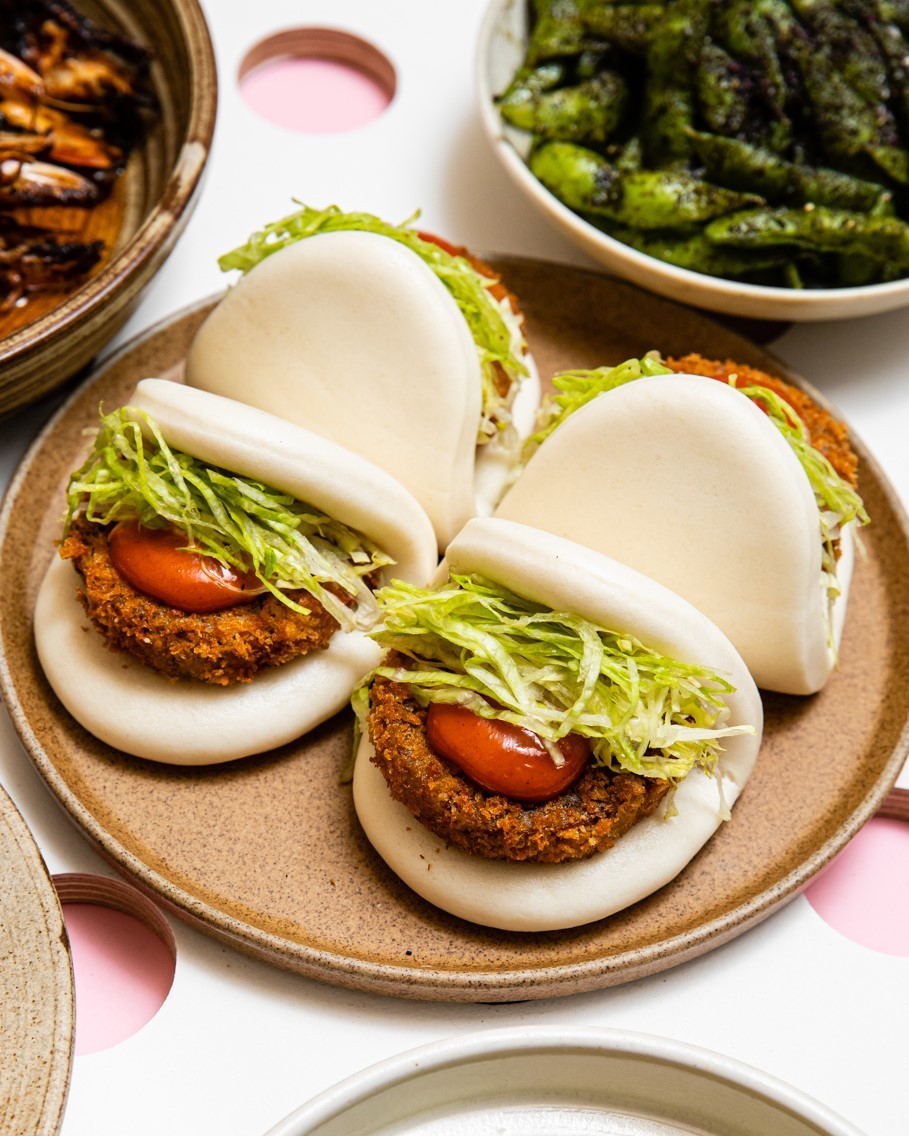 While Potts Point fan favourite Cho Cho San has experienced mixed reviews in the Boss Hunting office, there are plenty of Sydney siders who would place it amongst the best eateries in town.
With its inventive cocktails, slick service, minimal aesthetic, and a diverse, modern Japanese menu, there's certainly no lack of vibes (or flavour) when it comes to dining at Cho Cho San. Sashimi lovers will salivate over the expertly sliced selections and the melt-in-your-mouth Wagyu steak to follow is a must for fans of the revered protein.
Address: 73 Macleay St, Potts Point NSW 2011
Contact: (02) 9331 6601
Opening Hours: Monday – Friday (5 pm – 10 pm); Saturday – Sunday (12 pm – 10 pm)
---
Toshiya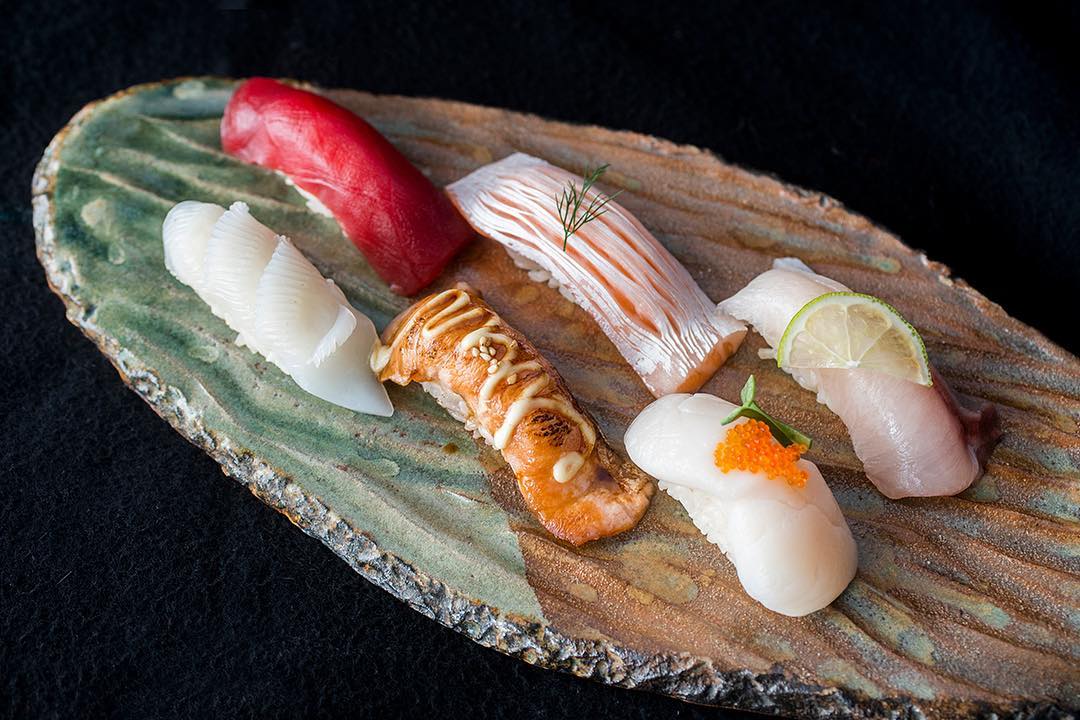 Located at Cremorne Junction, owner and chef Toshiya Kai has turned his eponymous Japanese restaurant into one of the most acclaimed on Sydney's Lower North Shore. Superbly thin sashimi and sushi rule the Toshiya menu, but there are many more modern takes on traditional Japanese like the salmon carpaccio served with truffle oil or the sturdy sashimi tacos.
Address: 1/283 Military Road, Cremorne NSW 2090
Contact: (02) 8969 6989
Opening Hours: Tuesday – Thursday (6 pm – 10 pm); Friday – Saturday (12 pm – 2:30 pm, 6 pm – 10 pm); Sunday (6 pm – 9:30 pm)
What Is The Best Japanese Restaurant In Sydney?
With the amount of variety on offer, it's hard to single out just one Japanese restaurant every Sydney local and visitor should experience at least once in their life. Omakase is, fortunately, a well-observed and frequented dining experience across the city. Sokyo is perhaps the most referenced when it comes to both the a la carte and the omakase, making it the best all-rounder Japanese restaurant in Sydney. Although the consistency of Masuya, and the creativity on display at newcomer Kuon, should not be ignored.
---
Japanese Restaurant Sydney – Frequently Asked Questions
What is the most popular Japanese restaurant in Sydney?
The most popular Japanese restaurant in Sydney is still Sokyo after all these years – a testament to consistency and quality.
What is the best Japanese restaurant in Sydney CBD?
The best Japanese restaurant in CBD is Masuya Restaurant on O'Connoll Street.
What is the best Japanese restaurant for sushi?
If you're looking for sushi, you're best options are always going to be smaller restaurants that offer an omakase menu. Sushi Oe, Kuon, Besuto, Sokyo Sashimi Shinsengumi, and Harada are the best choices if you're looking for great sushi.
---
If you want a wider scope than just Japanese food, check out our ongoing list of the best new restaurants in Sydney.