The best way to get off the grid without actually investing in a road trip? Day spas – better yet, luxury day spas. These spas in Sydney are packed with these premium wellness experiences, where you can spend a few hours completely immersed in a half or full day of pampering – usually with a glass of Champagne waiting for you on the other end. Whether that means a deep tissue massage, a specially formulated men's facial, or even a good old fashioned couples massage.
You've got a few choices if you're looking for luxury spas in Sydney, dotted all over from Sol Spa in Vaucluse, SpaQ dead in the centre of the city, The Darling Spa in Pyrmont, or the ambitious Gillian Adams Salon & Spa on the Upper North Shore.
Our Favourite Luxury Day Spas In Sydney
---
Sol Spa Vaucluse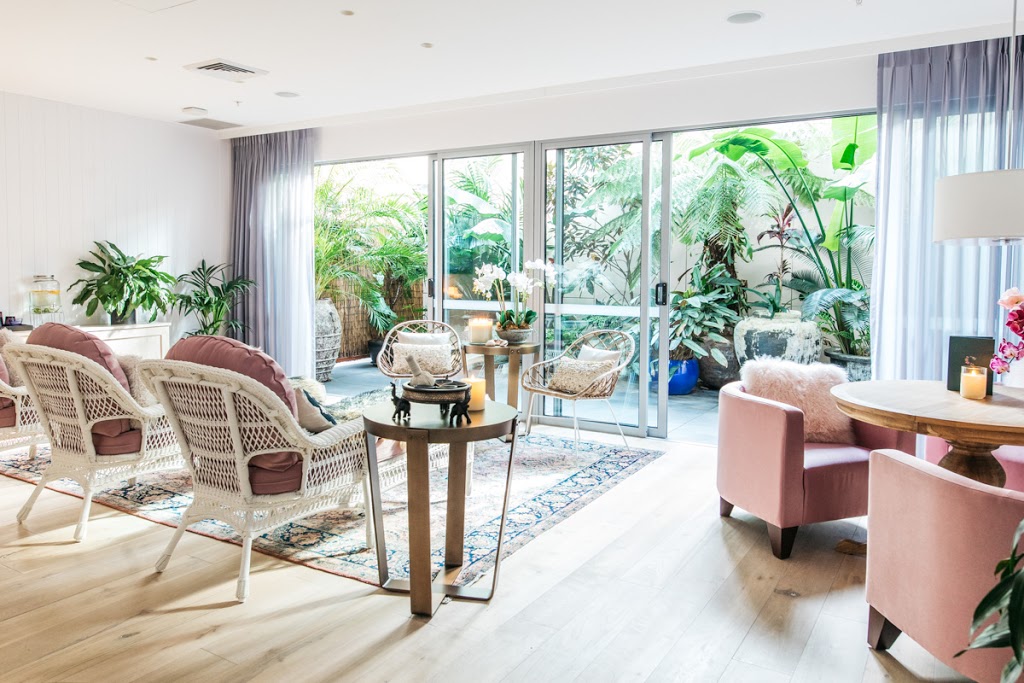 You shouldn't be surprised that one of the most expensive suburbs in Australia also hosts an incredibly lavish day spa, frequented by anyone seeking a few hours of elevated tranquillity. It's also one of the only luxury day spas with a restaurant, The Botanica, attached just in case you want to stay a little longer and munch on some health-conscious, farm-to-table produce.
---
---
Treatment rooms at Sol Spa Vaucluse feel more like generously sized, undisturbed cocoons, equipped with steam showers so you can wash off all those scrubs after one of the many multi-hour treatments on offer. Some packages even come with bento lunch boxes prepared by The Botanica, reiterating the focus on stimulating as many senses as possible at Sol Spa Vaucluse.
Address: 2 Laguna Street, Vaucluse
Contact: (02) 8999 6518
Opening Hours: Tuesday – Sunday (10am – 6pm)
---
SpaQ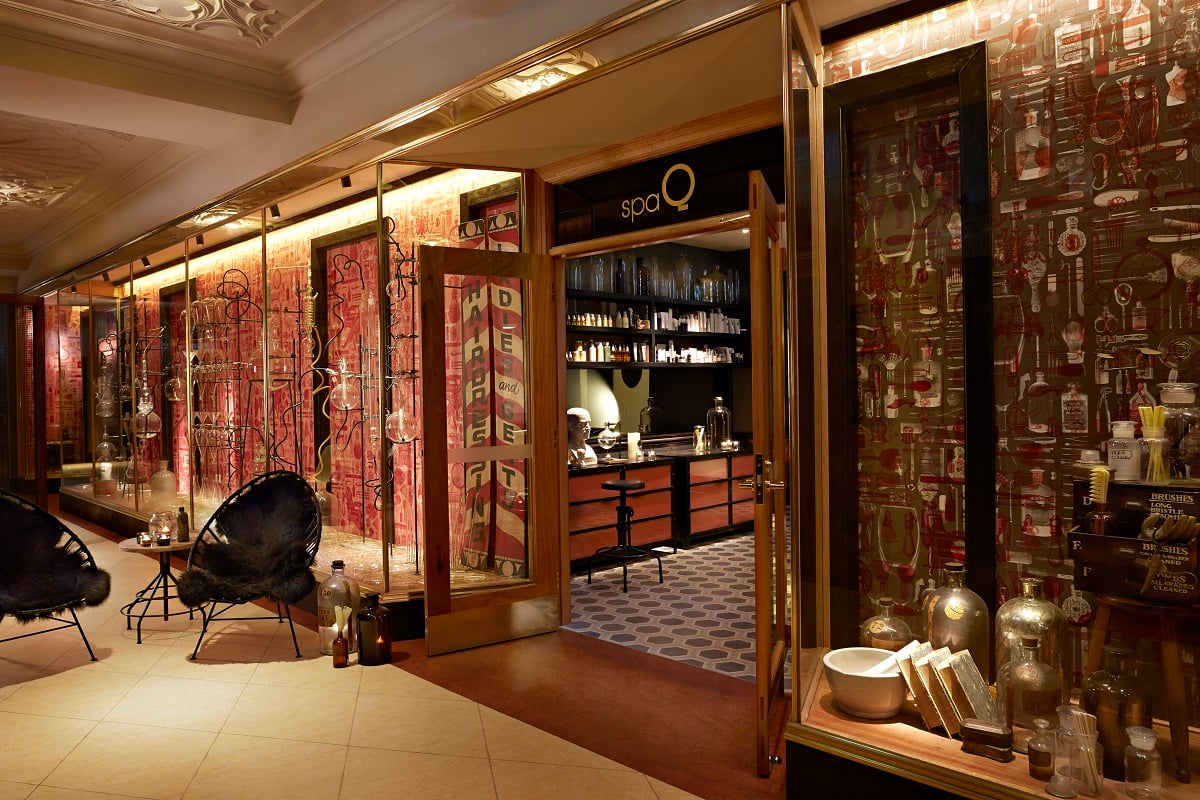 QT Sydney puts a whole lot of emphasis on wellness, perhaps even more so than any other luxury hotel in Sydney. In addition to in-room guided meditations, they've got both one of the best barber shops in Sydney, right next to one of the city's best day spas. That's a whole lot of one-stop-shop right there for those who want to truly unwind after a long week.
Many a man has doubled up with a visit to The Barber Shop, followed by one of SpaQ's $365, 150-minute Weekend Warrior treatments before heading out for a special occasion. The treatment comprises a coffee & sea kelp scrub, followed by a massage and some facial therapy. Although if you really want to indulge, grab the $795 "Metamorphosis" treatment – a 6 hour scene that starts with a Hamman-inspired steam room, a body wrap and massage, lunch in a relaxation lounge, a facial, and then a glass of sparkling.
Address: 49 Market St, Sydney
Contact: (02) 8262 0088
Opening Hours: Wednesday – Sunday (10am – 6pm)
---
The Darling Spa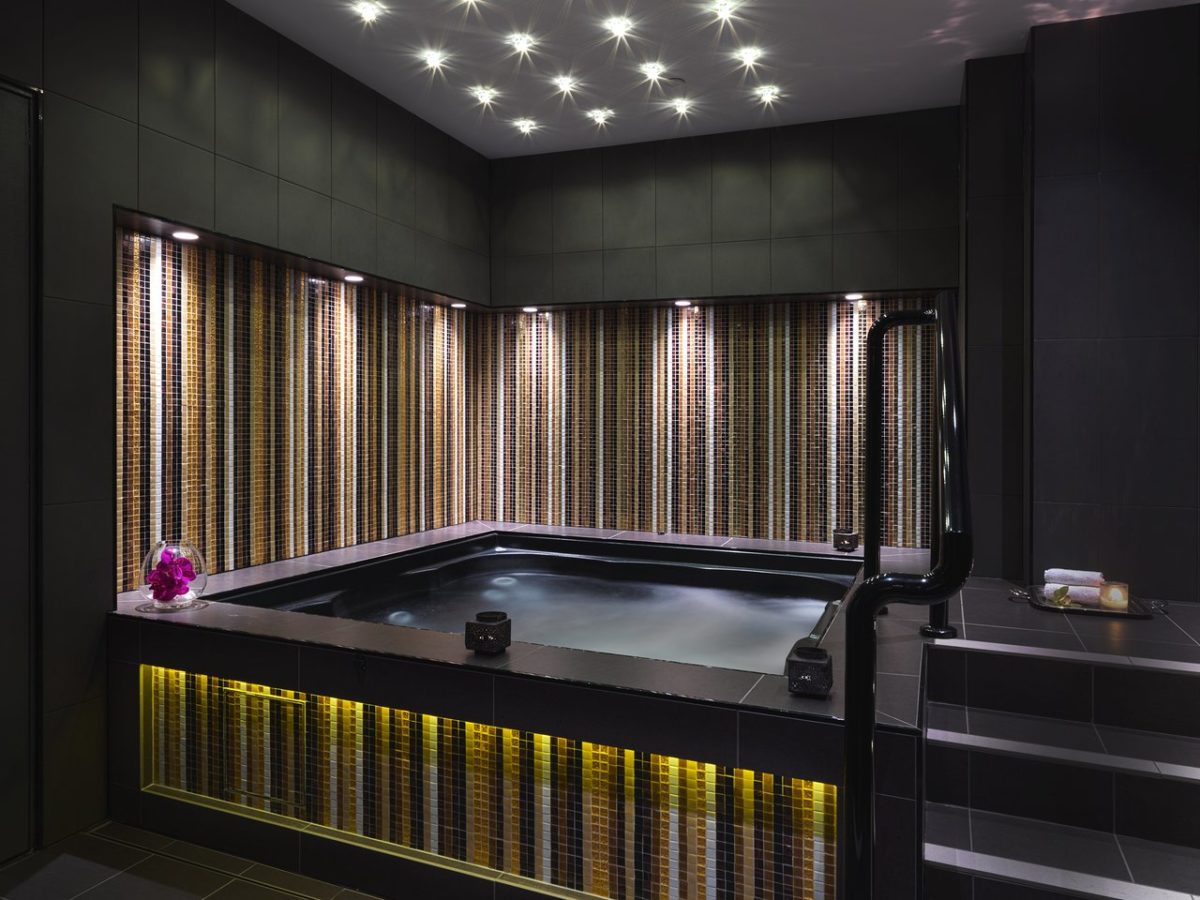 With great emphasis on a dark, calming atmosphere, The Darling Spa – buried beneath The Star's high-end hotel – is a no-brainer for those looking for Sydney's best men's spa treatments. And the menu is packed with variety too, from hot rocks massages to a $240 marri marli facial and back treatment formulated especially for men.
Many of the treatments here are defined by Li'tya indigenous spa rituals, worked up in collaboration with indigenous elders using pure Australian botanicals, extracts, and essences. Be sure to spend some time and hop across the Moroccan hammam chamber, steam room, Jacuzzi and fitness centre.
---
---
Address: The Darling, 80 Pyrmont St, Pyrmont
Contact: (02) 9657 8088
Opening Hours: Wednesday – Sunday (10am – 6pm)
---
MANKiND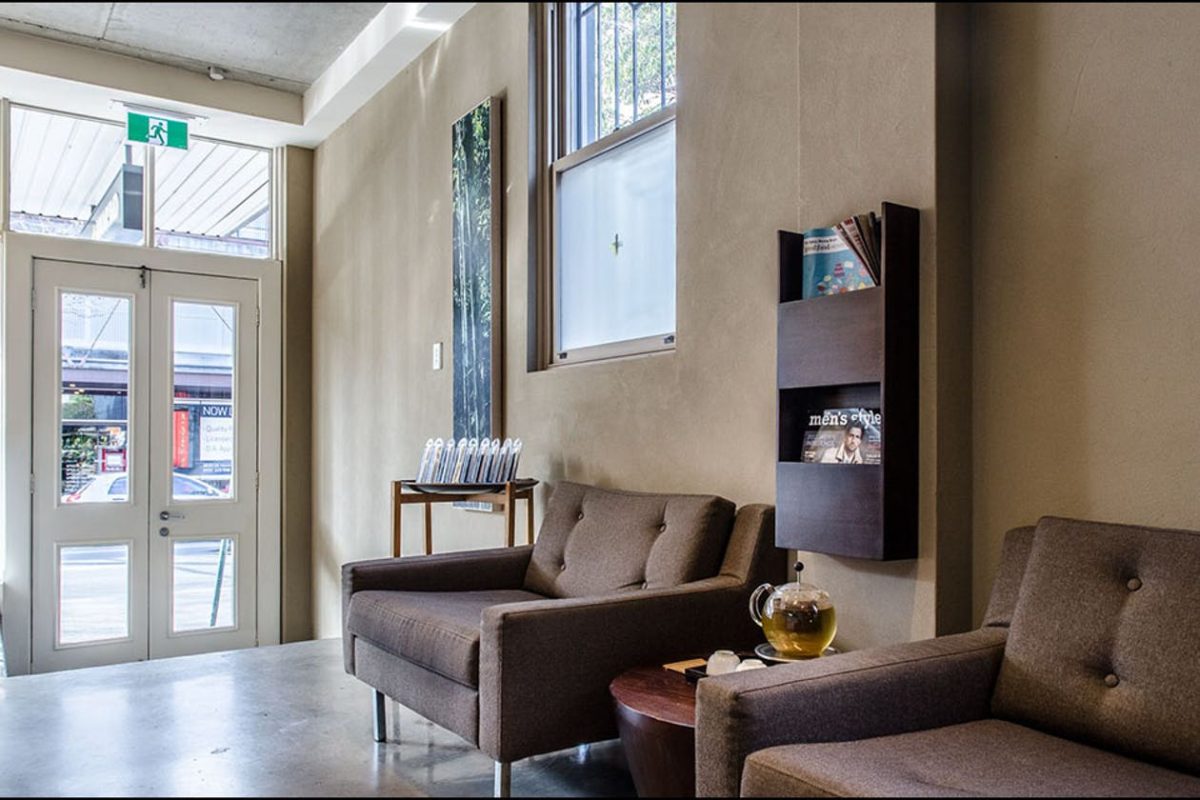 MANKiND tips a bit differently when it comes to Sydney's best day spas. Obviously the treatments here are put together based on men's grooming needs, but the ambiance here take it far beyond your typical men's saloon. Everything has been carefully considered – details which elevate the various facial and body treatments.
The Surry Hills men's spa also specialises in all other aspects of male grooming, so all types of hair removal (although no barber service – that's for the Melbourne outpost only) are also available. Whatever takes you there, don't leave without trying the $180, 75 minute Presidential spa package.
Address: 425 Crown St, Surry Hills
Contact: (02) 9081 0222
Opening Hours: Monday – Wednesday (9:30am – 6:30pm); Thursday (9am – 8pm); Friday (9am – 6:30pm); Saturday (8:30am – 5:30pm); Sunday (10am – 4:30pm)
---
Slow House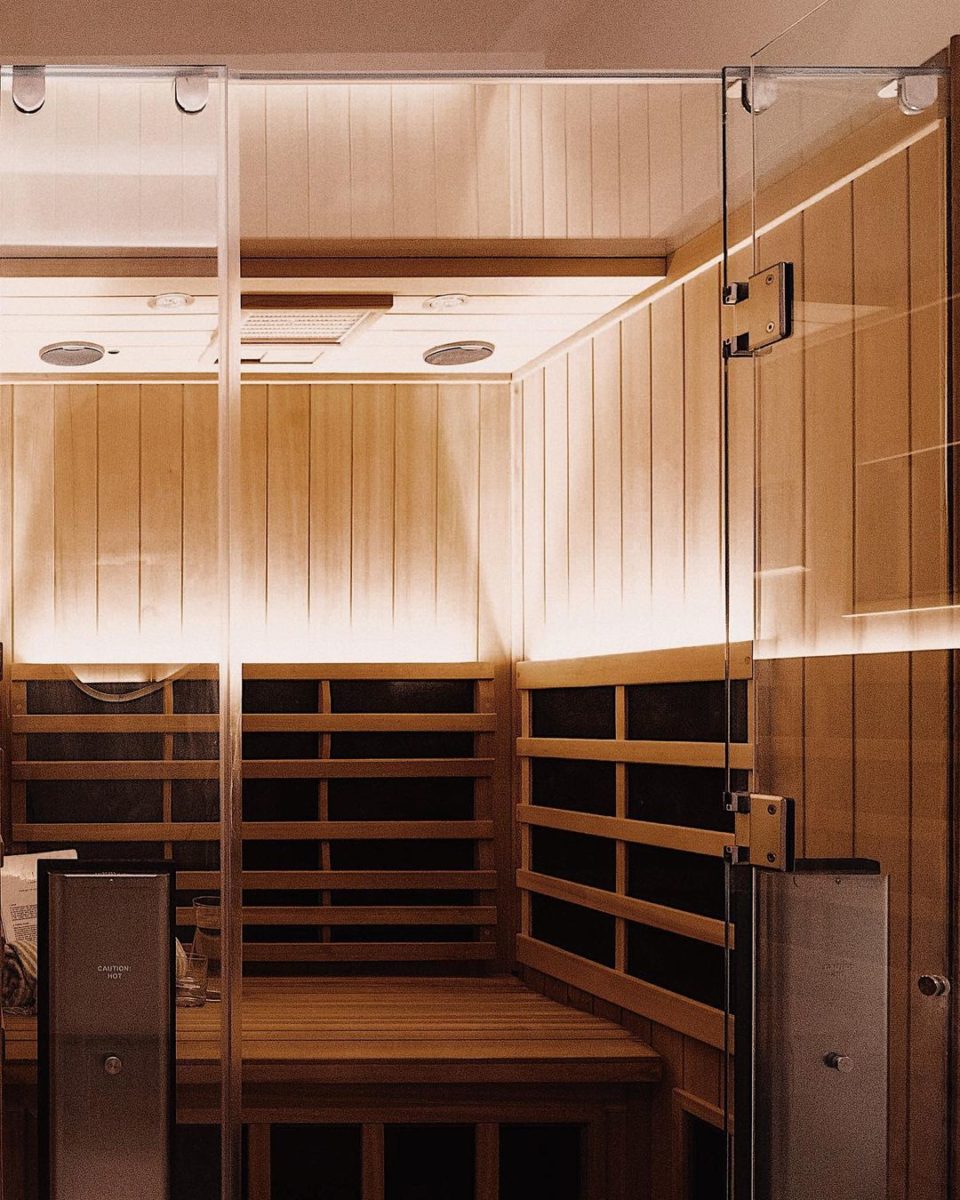 Bondi's Slow House is more than just a day spa. The newly opened, light-filled space is all stone and wood with heavy influences from Europe's much more advanced sauna and spa culture. Consider it a slice of Helsinki on Curlewis Street with the typical experience taking you through a sauna, and then an ice bath, and leaving you to soak it all in.
The entire space is built on the idea of slow living, and the eponymous signature treatment is the best expression of that. Think skin exfoliation before you step into a cedarwood sauna and finish up with a facial LED light mask to add a heady dose of collagen to your grooming session. Plus, there aren't many options when it comes to Sydney's best saunas, so take advantage.
Address: 151 Curlewis Street Ground Level, Bondi Beach
Contact: 0431 387 391
Opening Hours: Monday – Friday (9am – 9pm); Saturday (9am – 5pm); Sunday (9am – 7pm)
---
Alysium Spa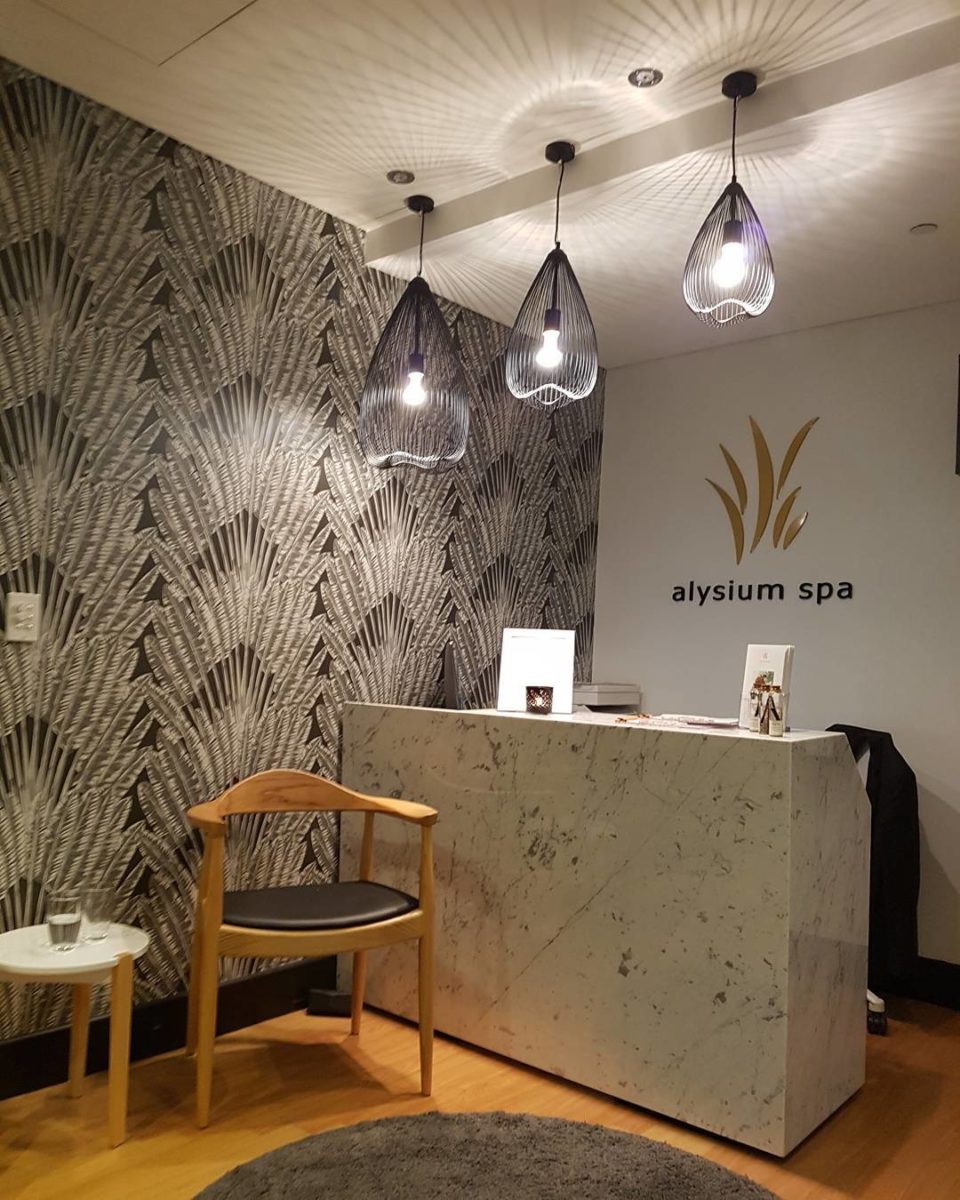 Located in the recently refurbished Hilton Sydney, Alysium is a luxury day spa that's located right next the hotel's 25m indoor pool and fitness centre. As you may be able to tell by the name, most of the design and ambiance here is drawn from Greek mythology, but the spa treatments are decidedly modern and have been worked up with the business traveller in mind.
---
---
That's why you'd find a jet-lag treatment on the menu, right alongside other specials like a thermal green clay wrap, hot stone massage, and a specialised couples massage.
Address: 488 George St, Sydney
Contact: (02) 9273 8808
Opening Hours: Monday – Wednesday (9am – 7pm); Thursday – Friday (9am – 8pm); Saturday – Sunday (9am – 6pm)
---
Gillian Adams Salon and Spa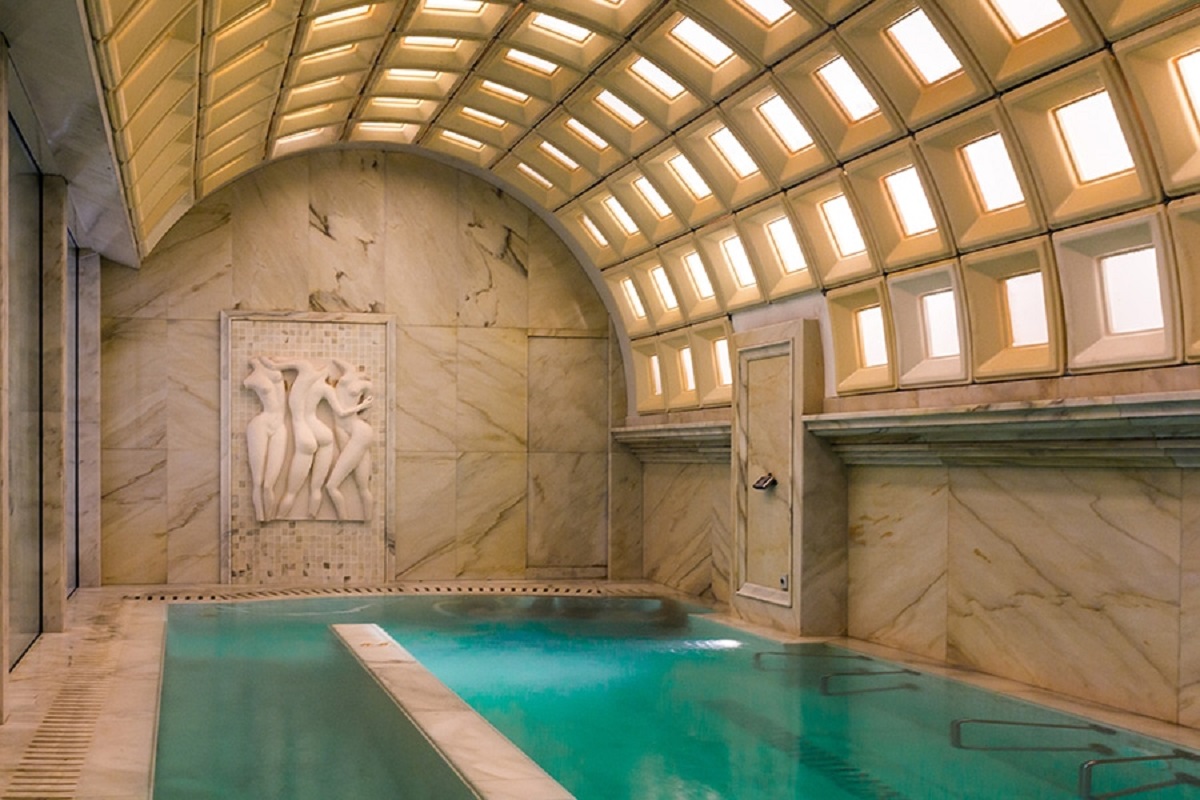 Located in the old Commonwealth Bank building on Sydney's Upper North Shore, the incredibly unique Gillian Adams is one of the best places to be if you're looking for a day full of men's grooming and spa treatments. This Sydney based spa is best experienced via their signature treatment, the Le Prince Royale, a unisex treatment that beings with an aquademic pool and steam, followed by a Swedish inspired massage, scalp massage, facial, and a gourmet lunch.

The list of treatments is easily the most varied in Sydney, with shower rituals, deep tissue massages, aromatherapy salt glows, and – if your missus is expecting – different types of pregnancy massages and treatments.
Address: 1356 Pacific Hwy, Turramurra
Contact: (02) 9488 9944
Opening Hours: Tuesday – Wednesday & Friday (9am – 5:30pm); Thursday (9am – 7pm); Saturday (8:30am – 5pm)
---
Nature's Energy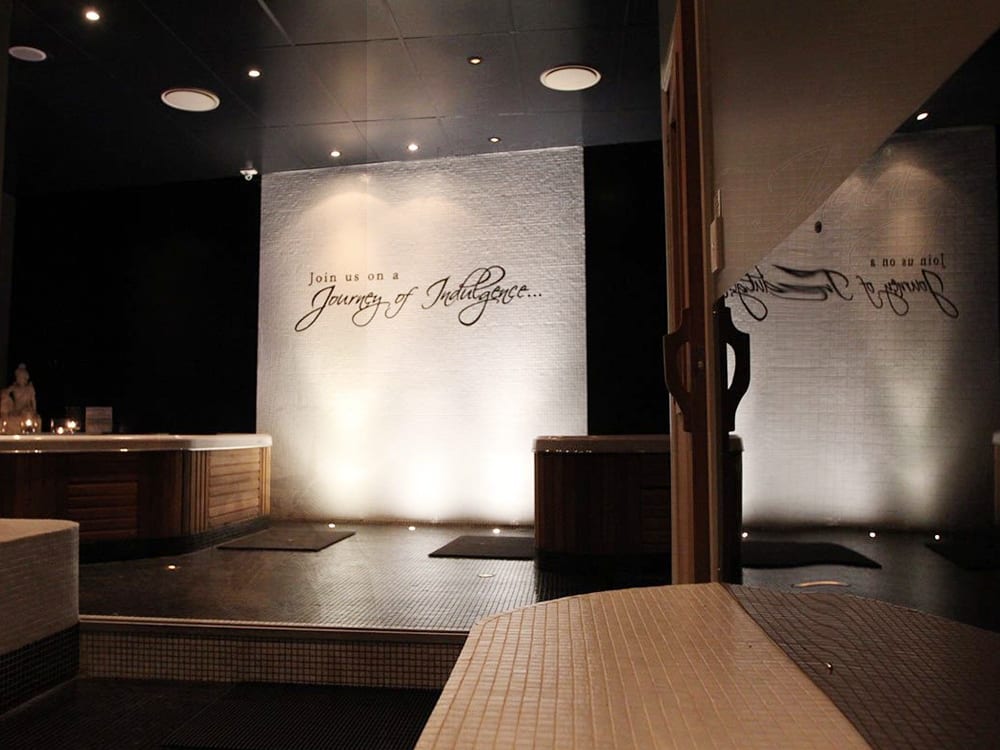 Nature's Energy is a bathhouse with spaces in Glebe, Newtown, and Balmain. All spaces stick to tradition here, seeking to capture the essence of true slow living and offer experiences built around the idea of escapism. Various treatments are made of ideas stemming from multiples cultures, from Indian head massages to Turkish scrubs.
Although one of the more popular treatments across all Nature's Energy venues is the $351, 2 hour couples massage, which compromises 60 minutes of the full bath house experience, and 60 minutes of a traditional couples massage.
Address: 312 Darling St, Balmain | 173 King St, Newtown | 105 Glebe Point Rd, Glebe
Contact: (02) 9555 5533 | (02) 9555 5533 | (02) 9555 5533
---
The Day Spa by Chuan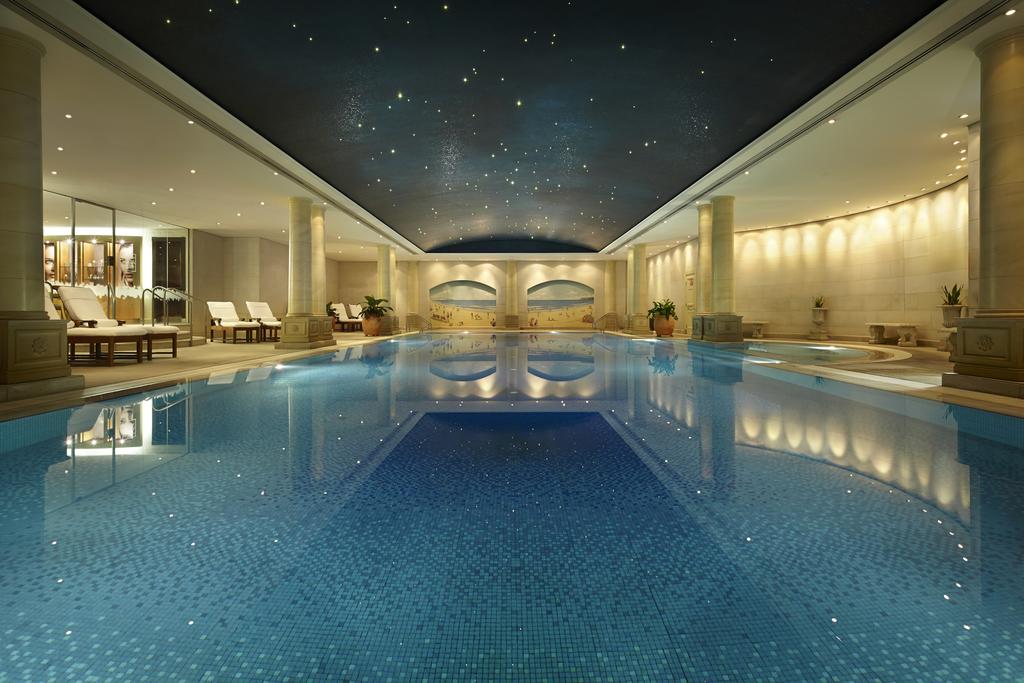 Not only does The Langham Sydney have one of the best hotel pools in Australia, but their two-level underground day spa – simply titled The Day Spa by Chuan – ain't so bad either. Consider it to the ultimate luxury wellness sanctuary, tethered to the idea that just the right amount of excess, paired with top-quality products, can have a massive effect on spa treatments. Whether you're choosing the Champagne pear massage or the heated volcanic stones treatment, there's plenty of reasons why The Day Spa is a sure-thing when looking for the ultimate male day spas in Sydney.
---
---
Address: 89-113 Kent St, Sydney
Contact: (02) 8248 5240
Opening Hours: Monday – Friday (6am – 9pm); Saturday – Sunday (7am – 9pm)
---
CHI the Spa at Shangri-La Hotel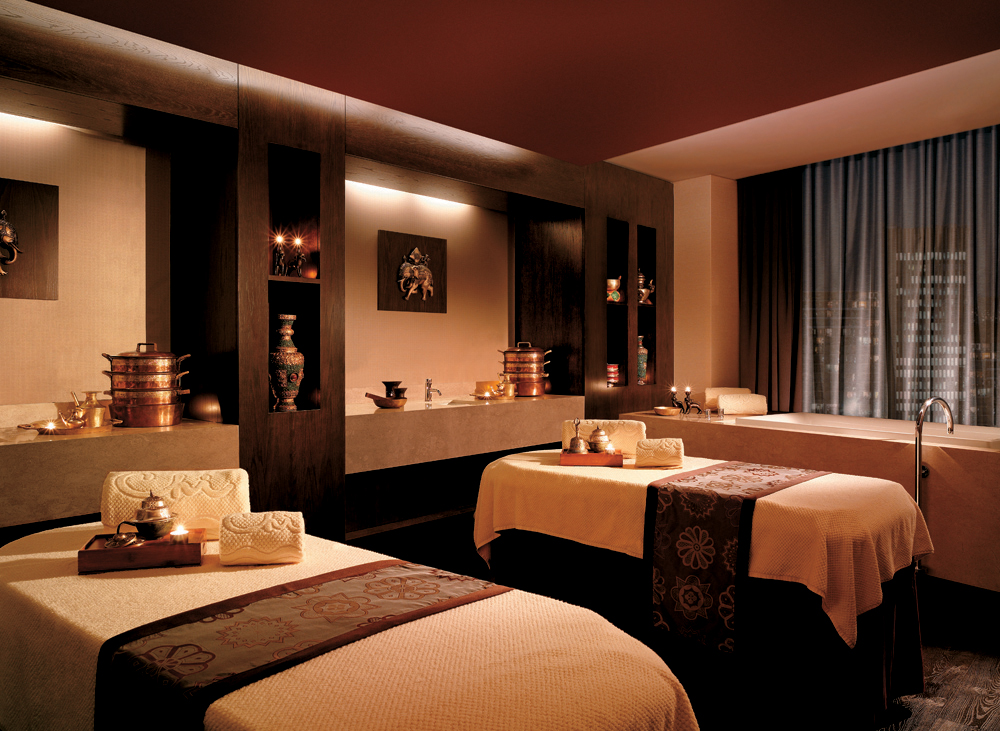 You'll typically find CHI the Spa at any Shangri-La Hotel around the world, seeing as its the signature wellness offering for the luxury hotel chain. The CHI Spa in Sydney is held to the same high standards, although adapted slightly to better lean towards Australian healing techniques and indigenous botanicals. This day spa in Sydney is also just a stone's throw from The Rocks, so after your treatment you can continue that throughline of peace and relaxation and check out an exhibition at The Museum of Contemporary Art.
Address: 176 Cumberland Street, The Rocks
Contact: (02) 9250 6032
Opening Hours: Monday – Sunday (9am – 6pm)
Man Cave Sydney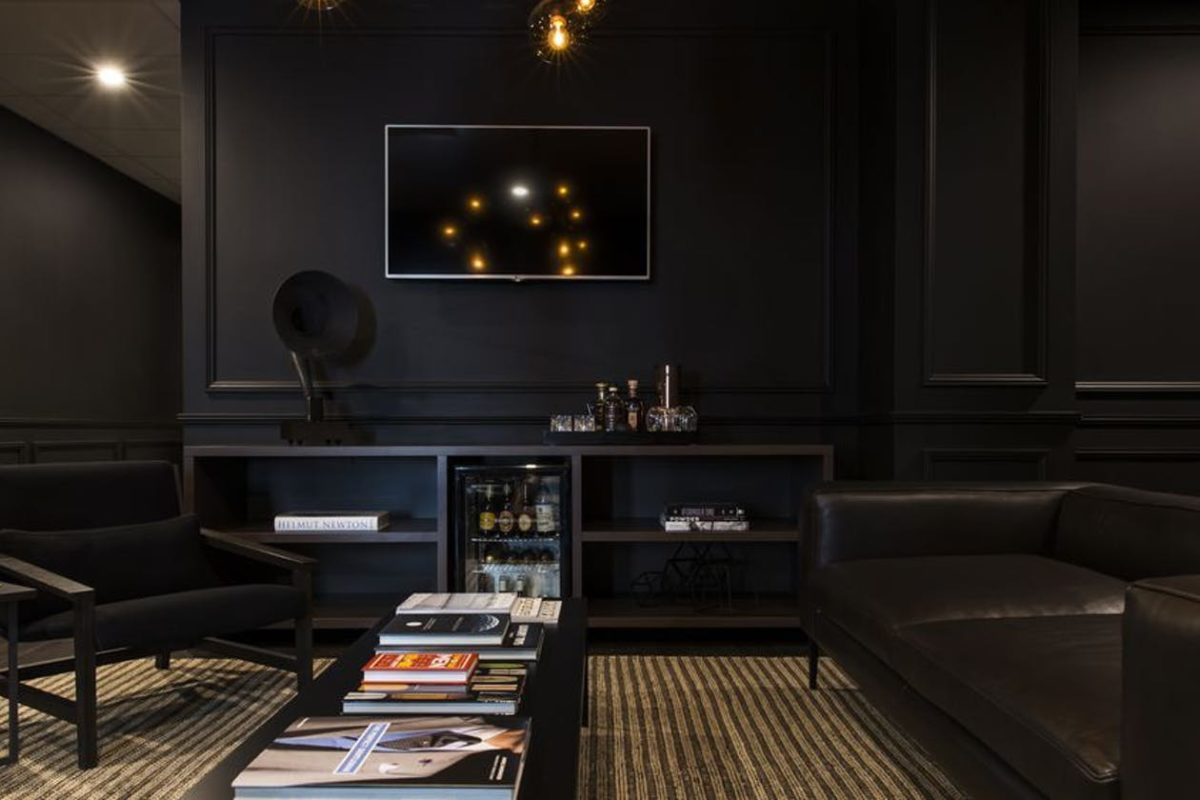 Another spa built with specifically men in mind. The aesthetic medical clinic features various treatments designed just for the blokes, and they go far beyond just deep tissue massages and facias. You can even get a non-invasive penis enlargement here, and a hair transplant… so you might want to check if they do gift cards so you can help your mate live his best life.
Address: 704/5 Hunter St, Sydney
Contact: (02) 9221 3331
Opening Hours: Monday – Friday (10am – 6pm)
---
Best Day Spas In Sydney – Frequently Asked Questions
What is the best day spa for men in Sydney?
If you want a day spa specifically for men, check out MANKiND in Sydney, although any day spa has treatments that are just as appropriate for men as they are for women. Other top rated spas include SpaQ at QT Sydney, The Day Spa by Chuan at The Langham, The Darling Spa at The Star, and Gillian Adams Salon and Spa.
What is the most popular spa treatment?
Invariably you'll find that the most popular spa treatment in any Sydney spa is always going to be a massage with a firm touch. Although nothing is set and everything is customised to what you want, so make sure you let the spa know how light or firm you'd like your massage to be.
What should I look for in a Sydney spa?
Always look for spas that pay attention to the smaller details such as the music, ambience and skincare products used. For high quality, you can't go wrong with The Darling Spa, SpaQ, and The Day Spa by Chuan.
---
---