Famed architect Mark Rios has achieved something worthy of a standing ovation. When it comes to scale, magnitude, style, elegance, and oddly enough despite its inconspicuous outline, subtlety – 833 Stradella in Bel-Air knocks it out of the park. As per the official listing, this is an 11,000 square foot residence which "epitomizes the contemporary Los Angeles lifestyle of seamless indoor and outdoor living".
833 Stradella was initially designed by Rios… for Rios. With 6 bedrooms, 8 bathrooms, and 3 powder rooms, there's more than enough rooms for a fair few activities here; as well as more than enough room for every given resident to have their own space if, for some reason, they don't happen to enjoy the company of whoever they cohabitate with. It simply wouldn't be LA with a little bit of that going around.
On the topic of dislike for other people, one of the most attractive aspects offered by 833 Stradella is how incredibly private it is, an indulgently luxe safe haven "surrounded by lush landscaped gardens, pathways, and tranquil scenes of nature". Almost removed from the everyday in more than one sense.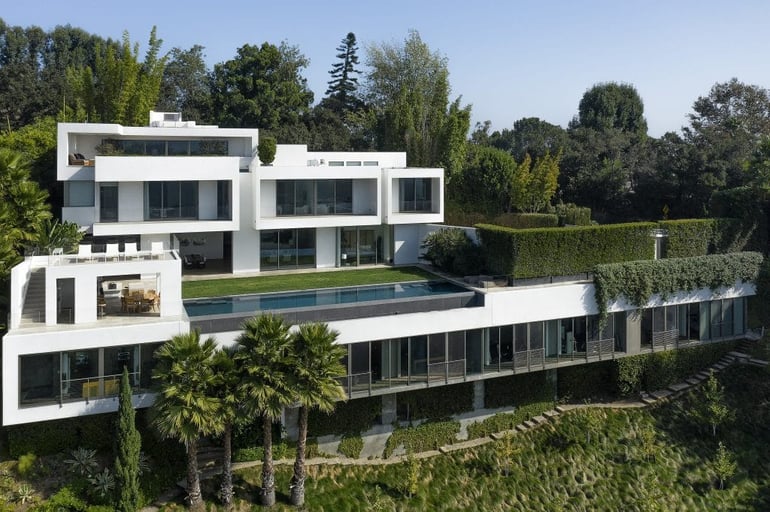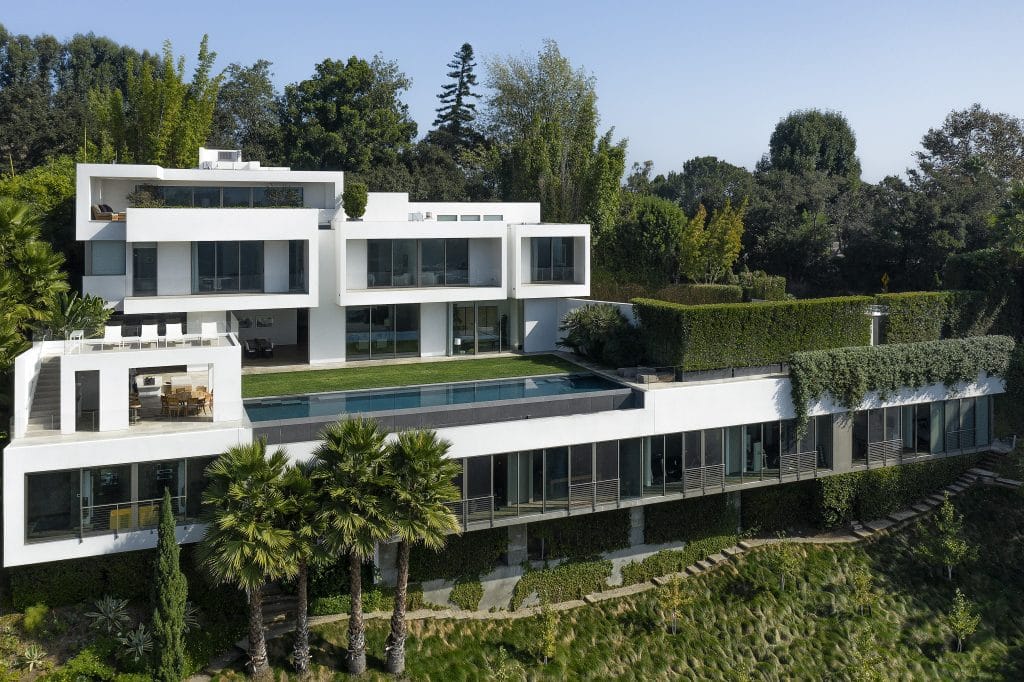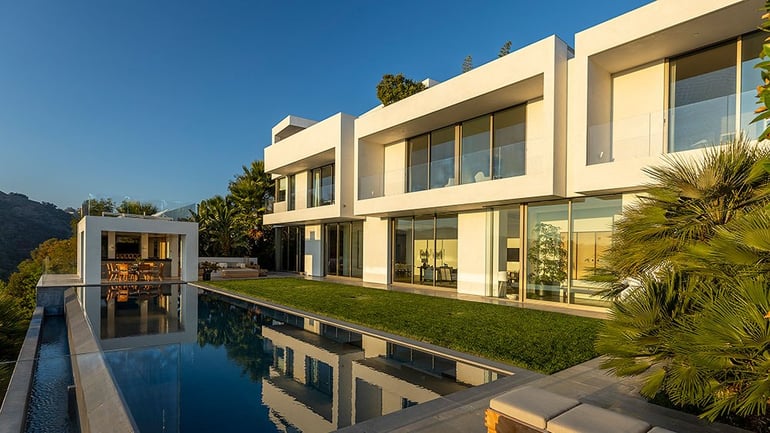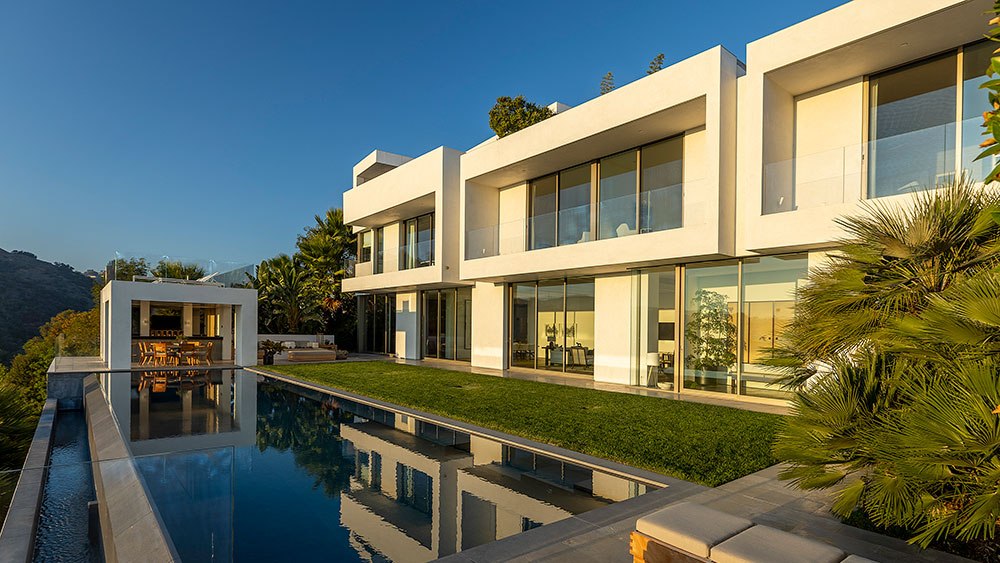 Making ample use of glass to open the voluminous living room to a bit of natural lighting, the breathtaking vantage point isn't the only thing you can enjoy at this section of the property. There's also a 60-foot infinity pool which apparently serves as an "everchanging reflective art piece". Accompanying this pool is a pavilion area specifically for entertaining – outdoor kitchen, bar, dining area, and fire pit.
Navigating along, a formal dining room is the next stop on this tour – dramatically lit and tasteful down to the finishing touches. Case in point, the hardwood floors have all been imported from Germany, having undergone a specialised drying process in a kiln.
Onto the master suite – where the magic supposedly happens – one can expect a walk-in wardrobe, separate heated stone-floored bathroom, and what appears to be a private balcony for an obligatory slice of the views.
Other highlights include the following:
cabana
chef's kitchen & scullery
sun deck
gym
spa & steam room
office/study
library + lounge
state-of-the-art screening room
guest suite with game/pool room
large outdoor terrace
elevator
security office
Crestron complete home automation system
large private & gated motor court + separate staff entry/parking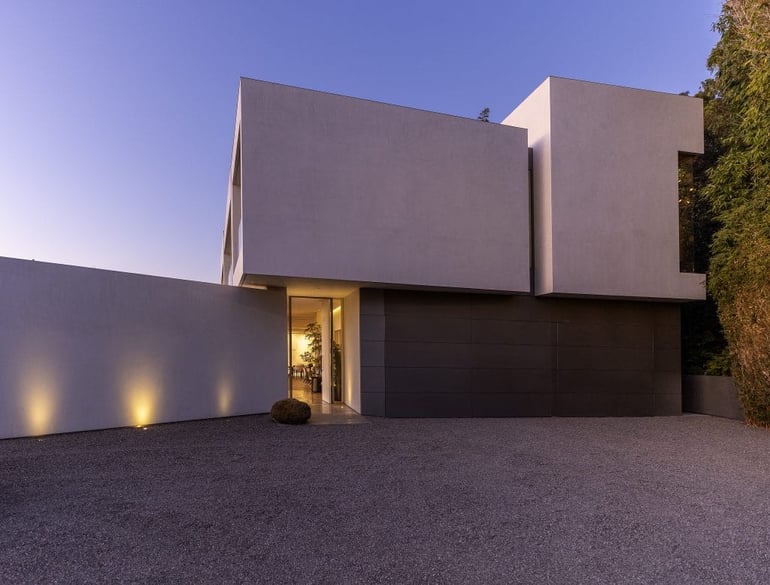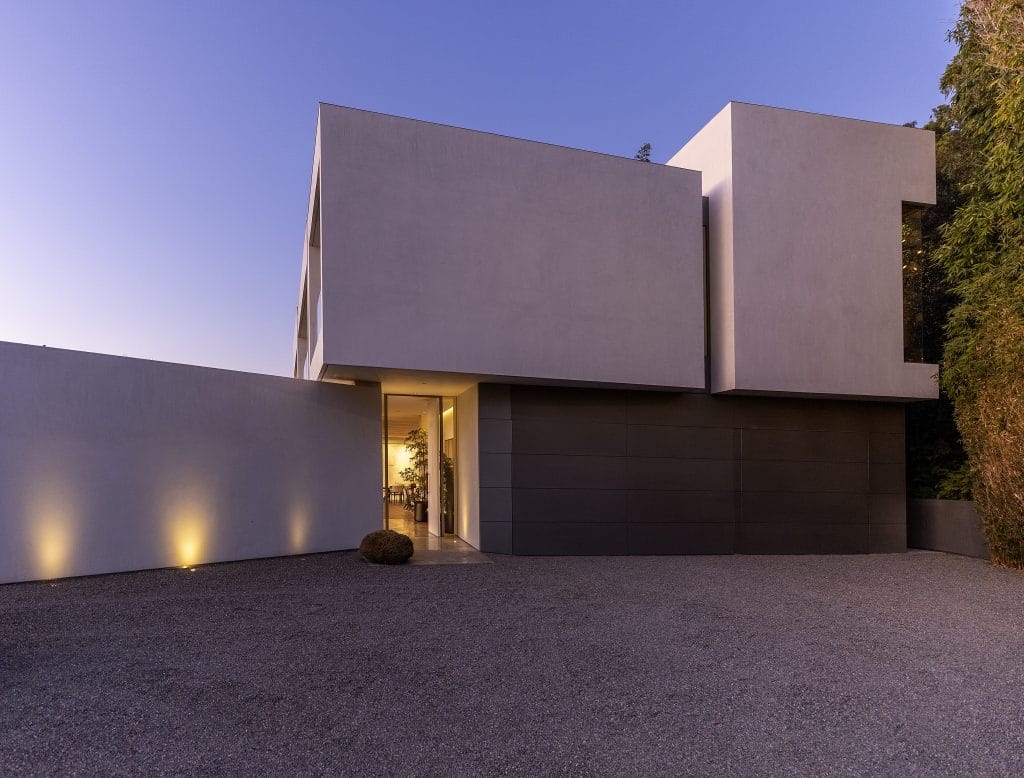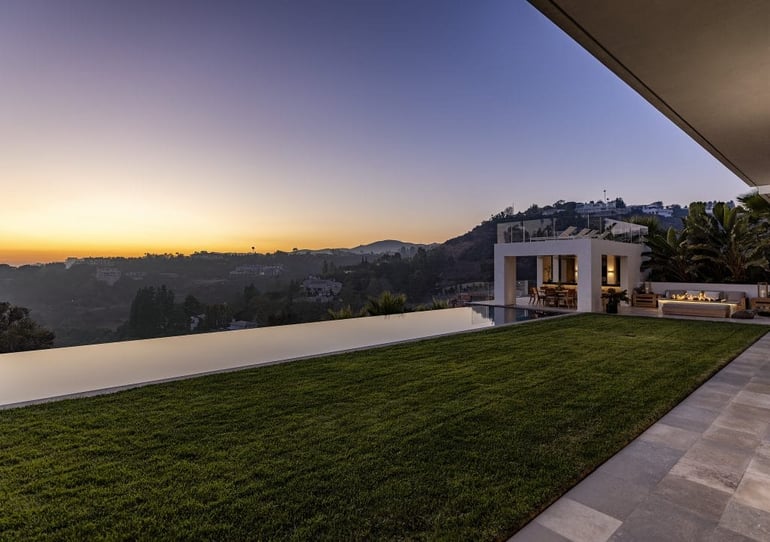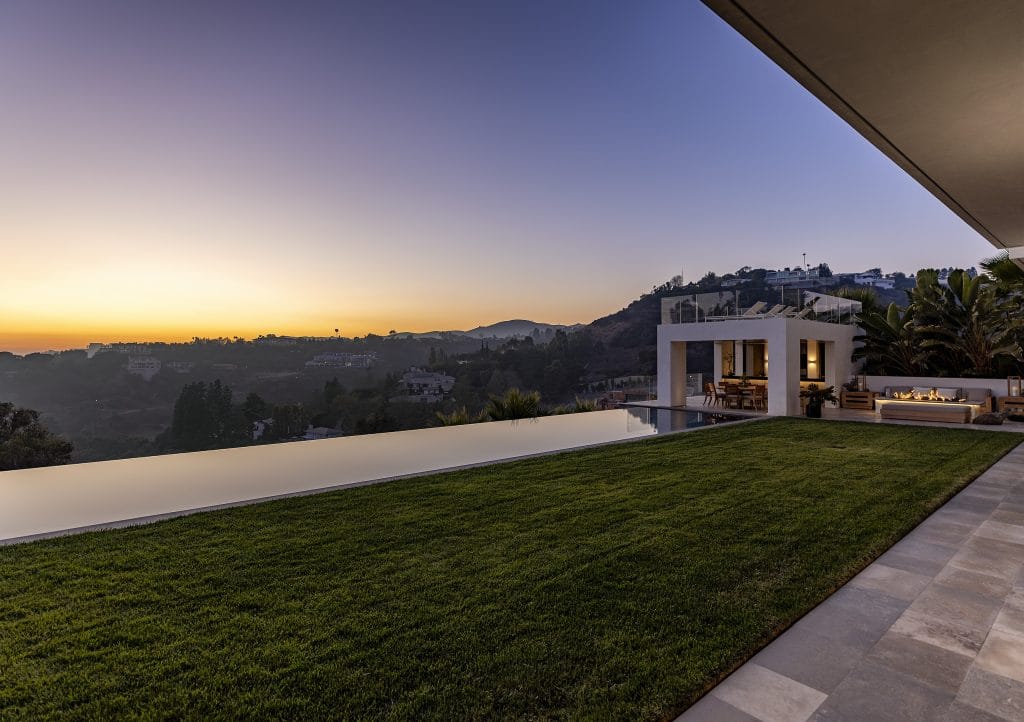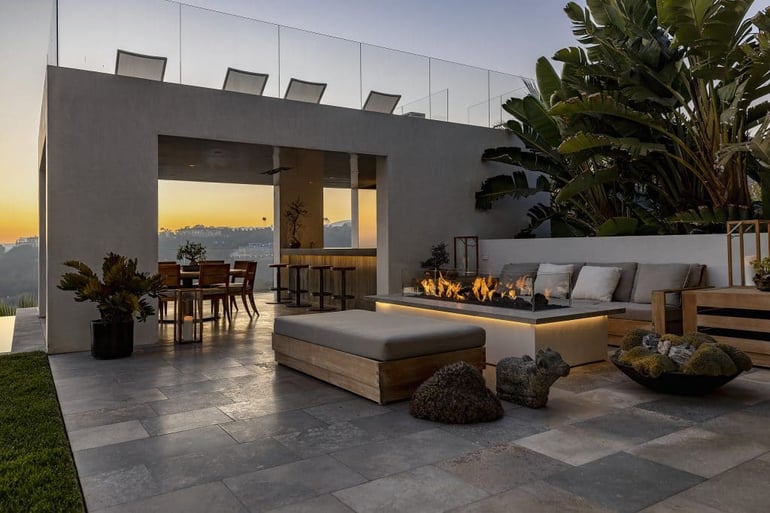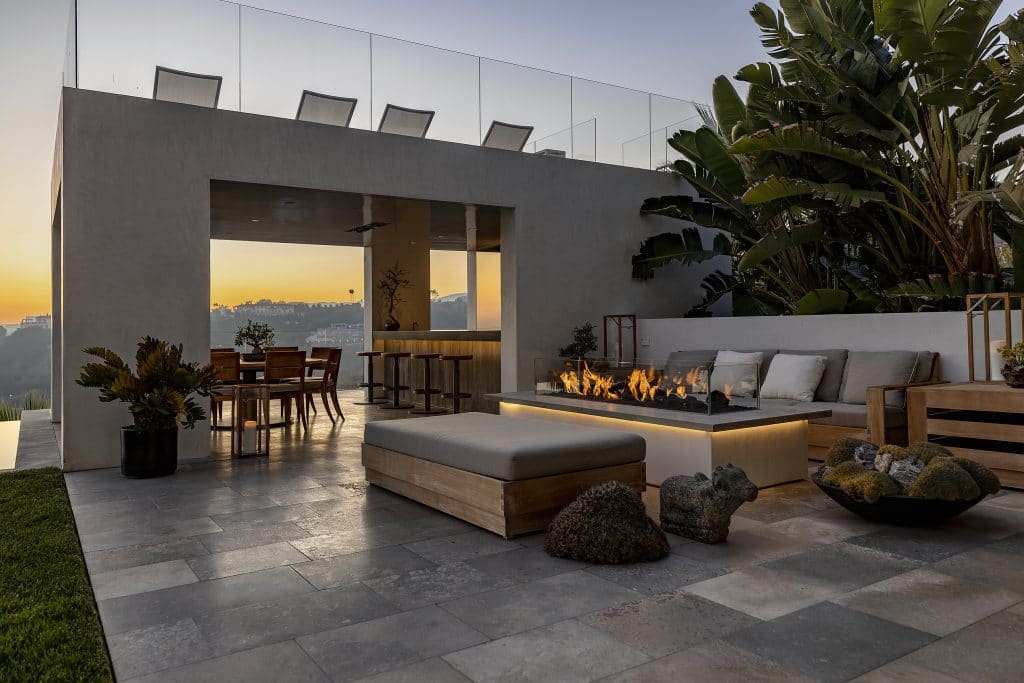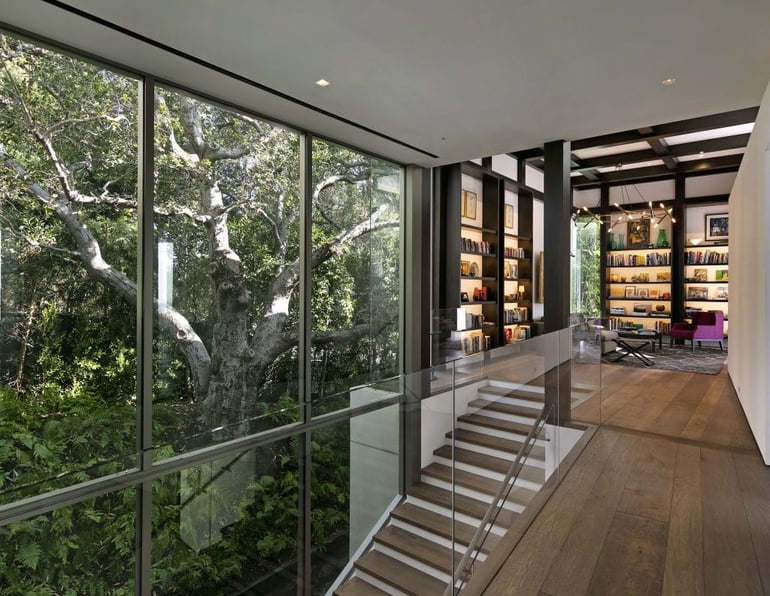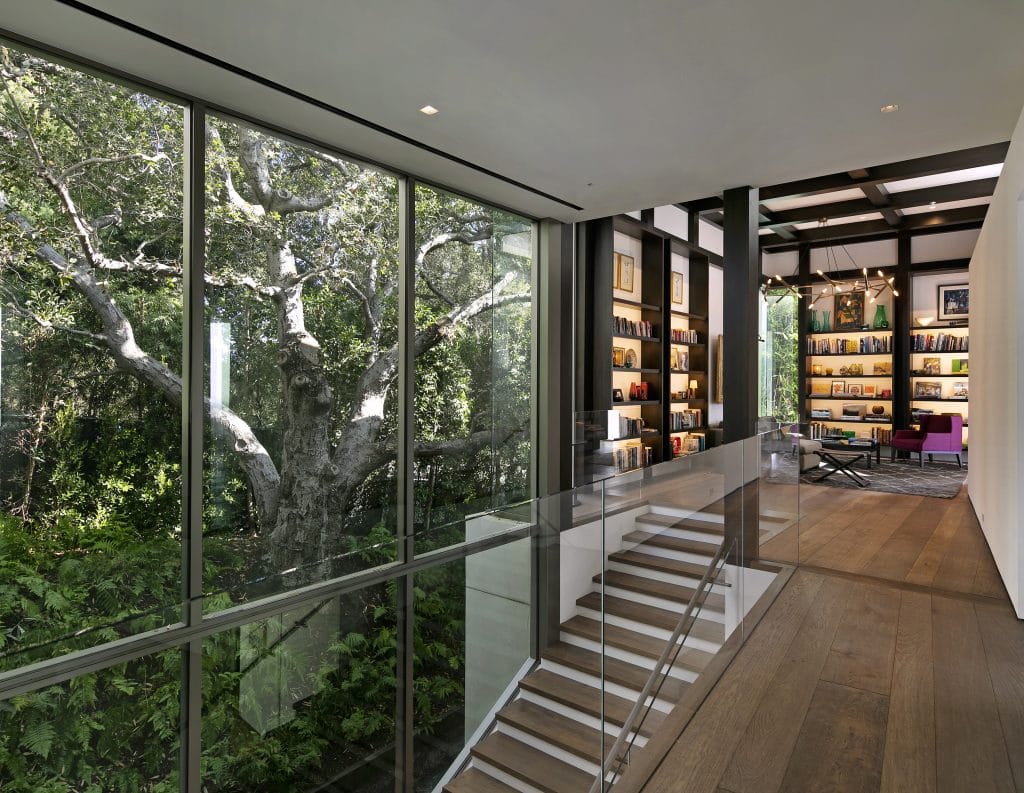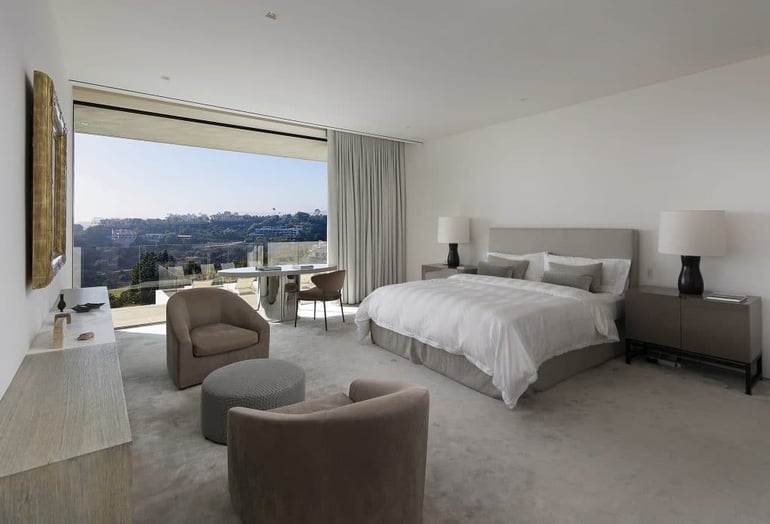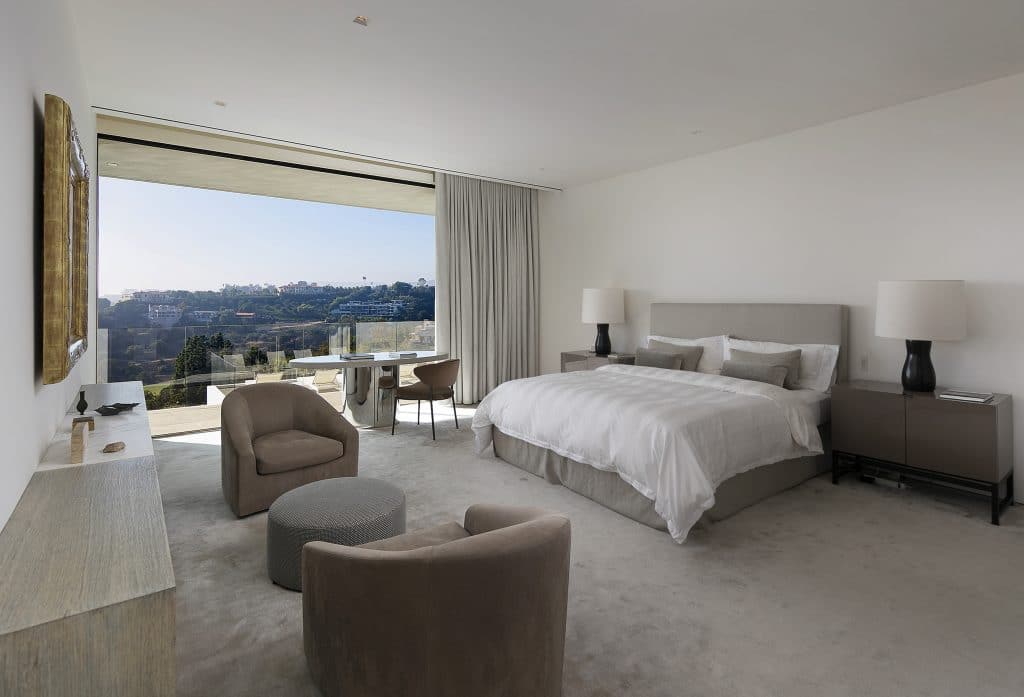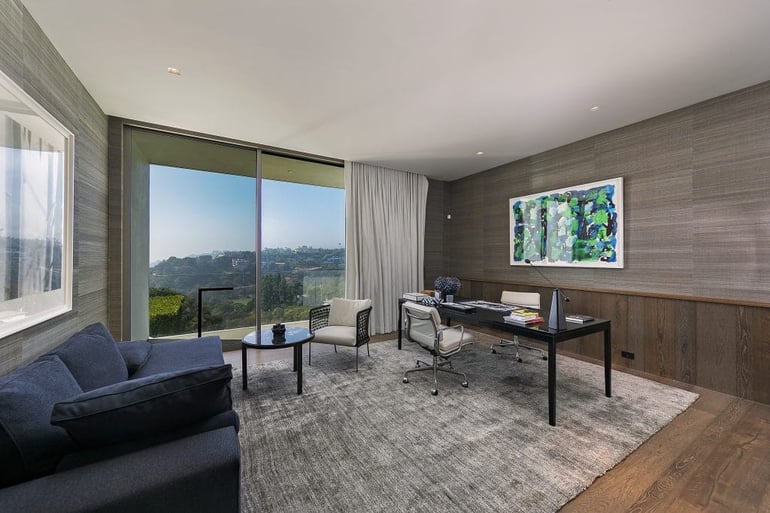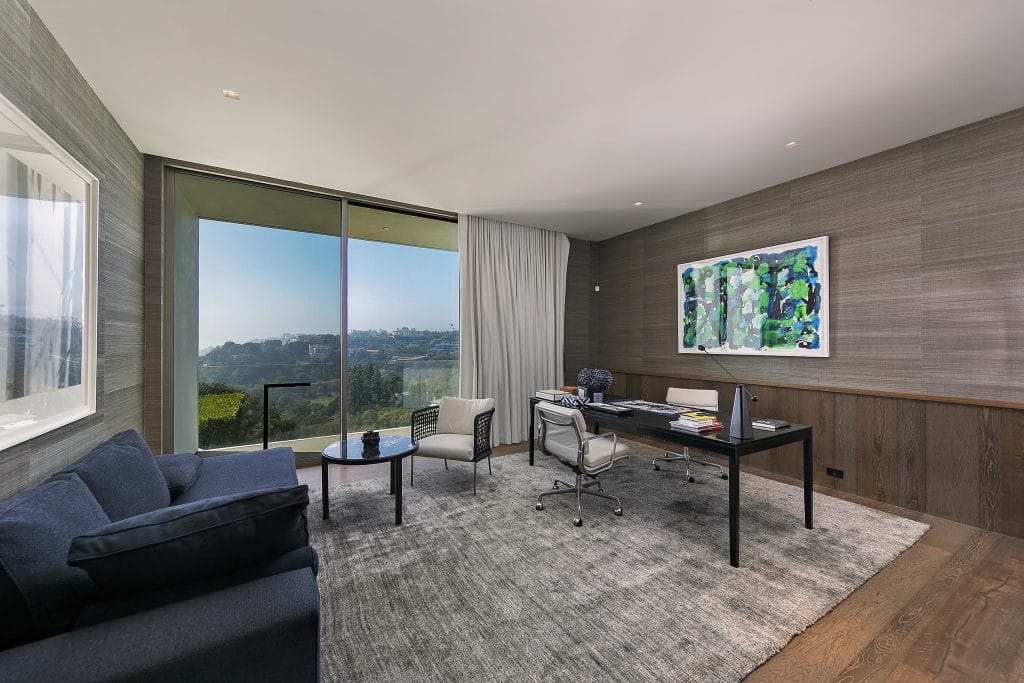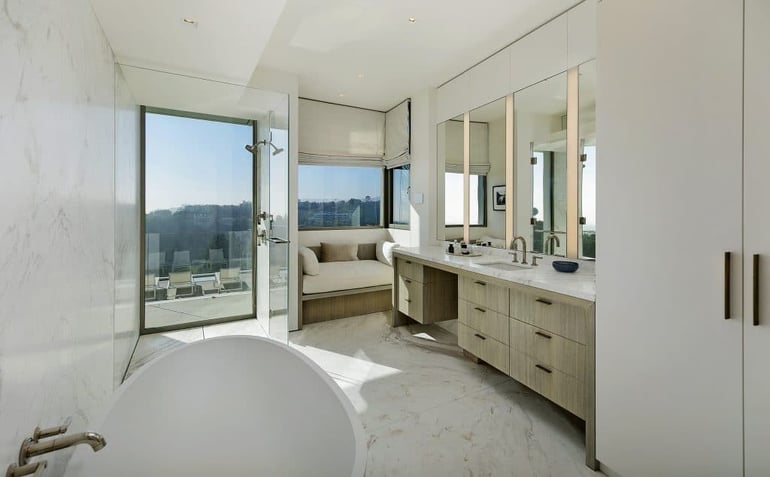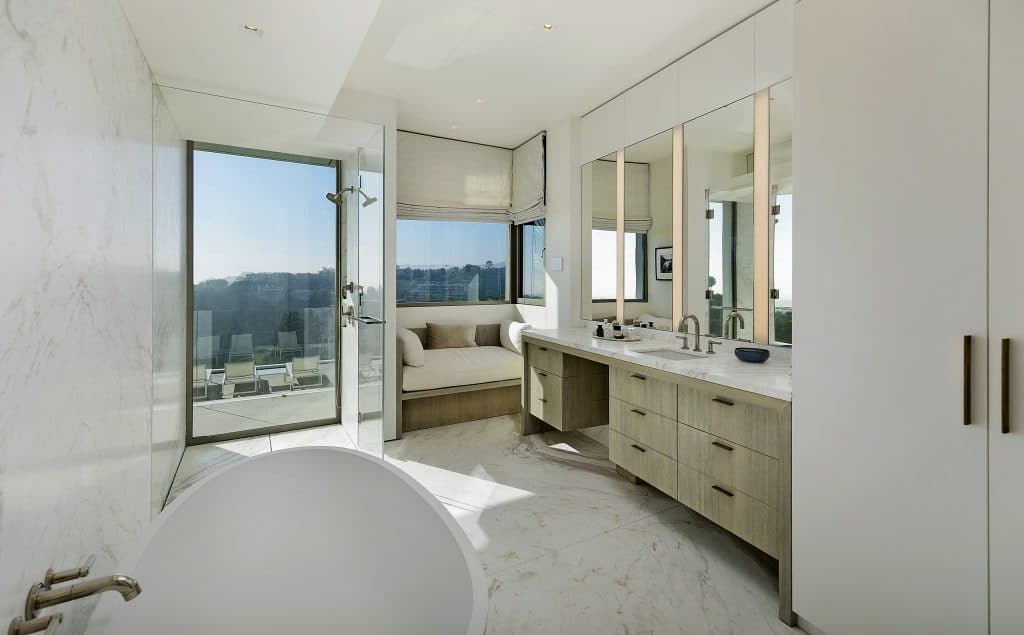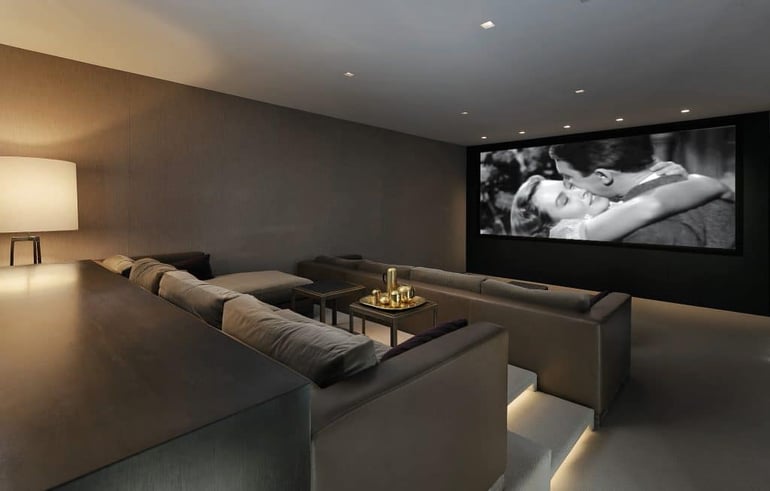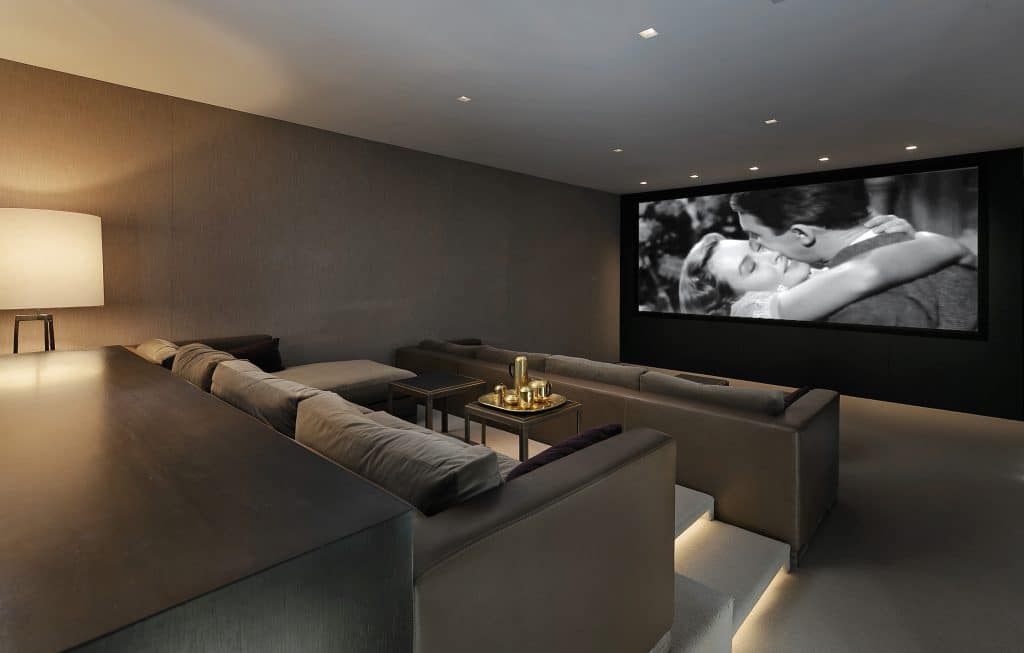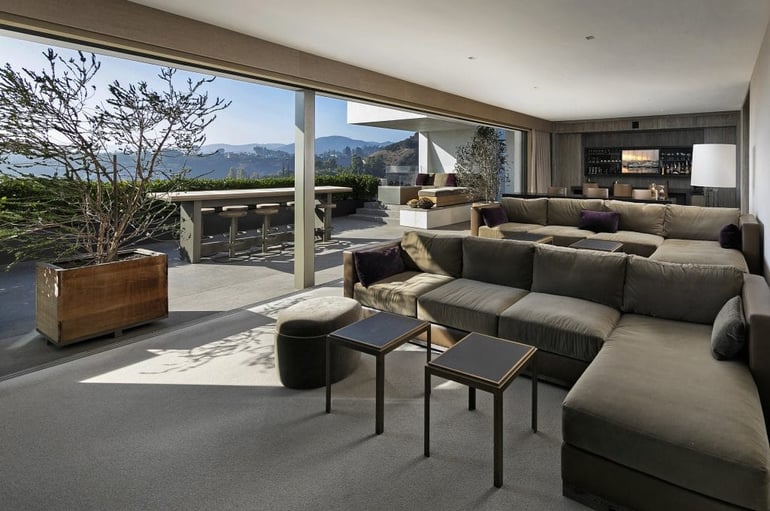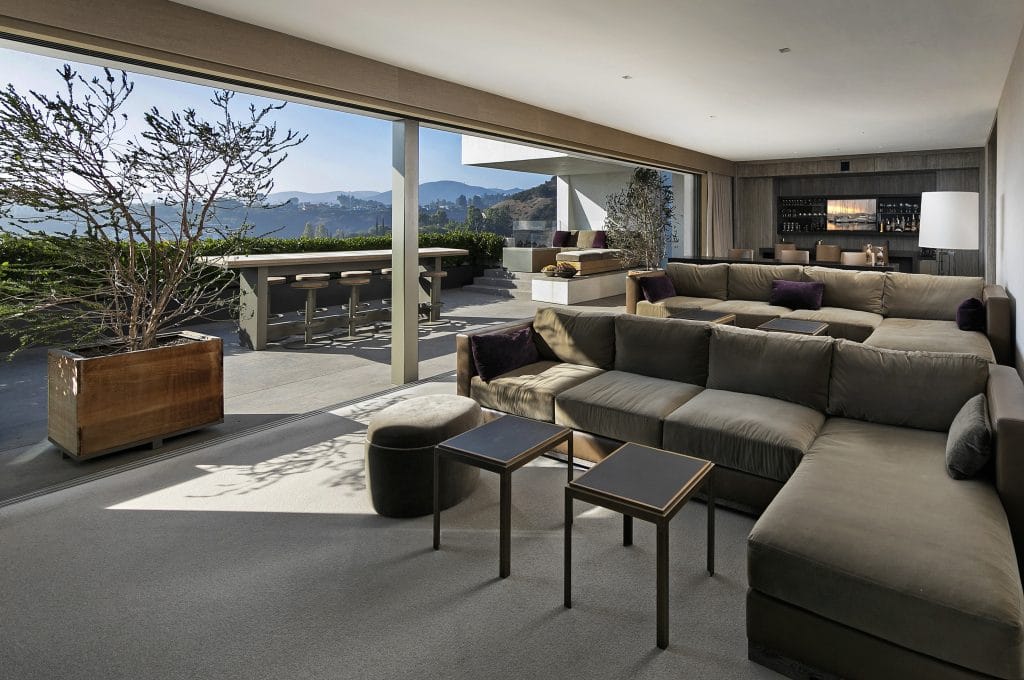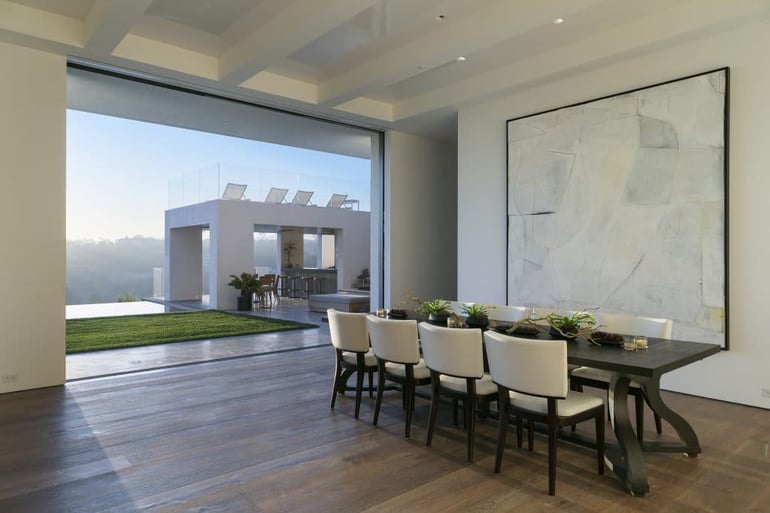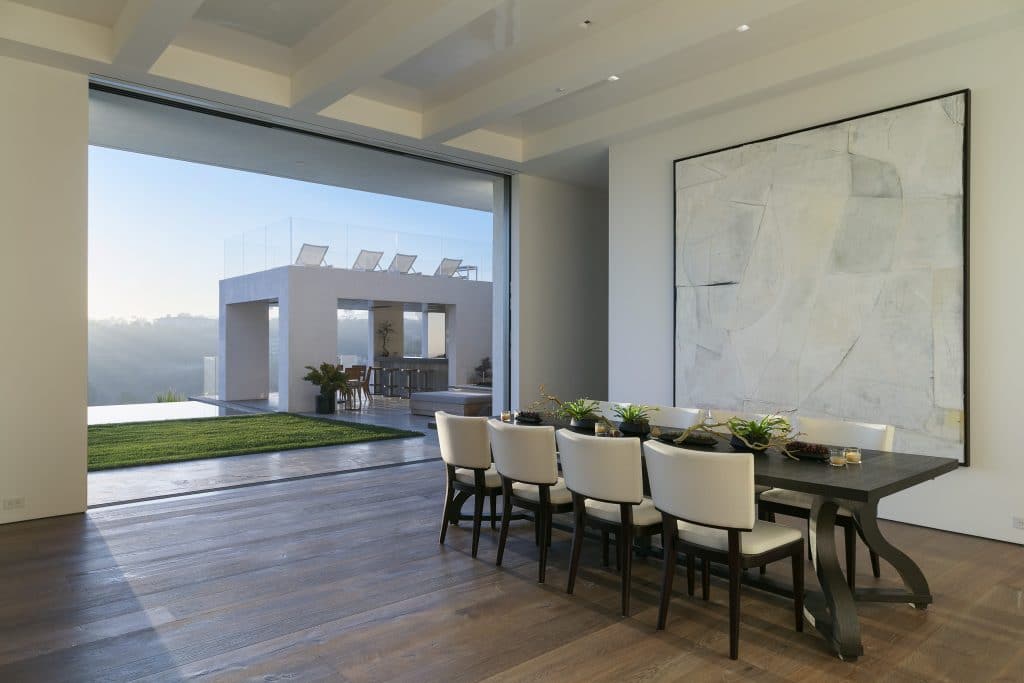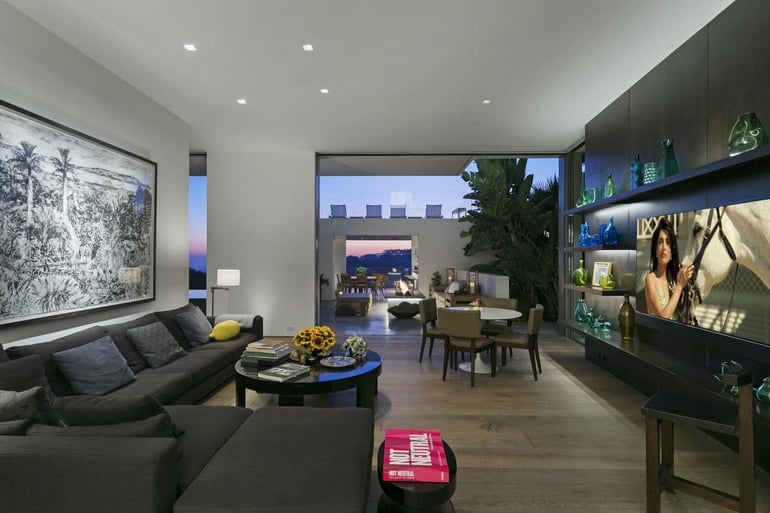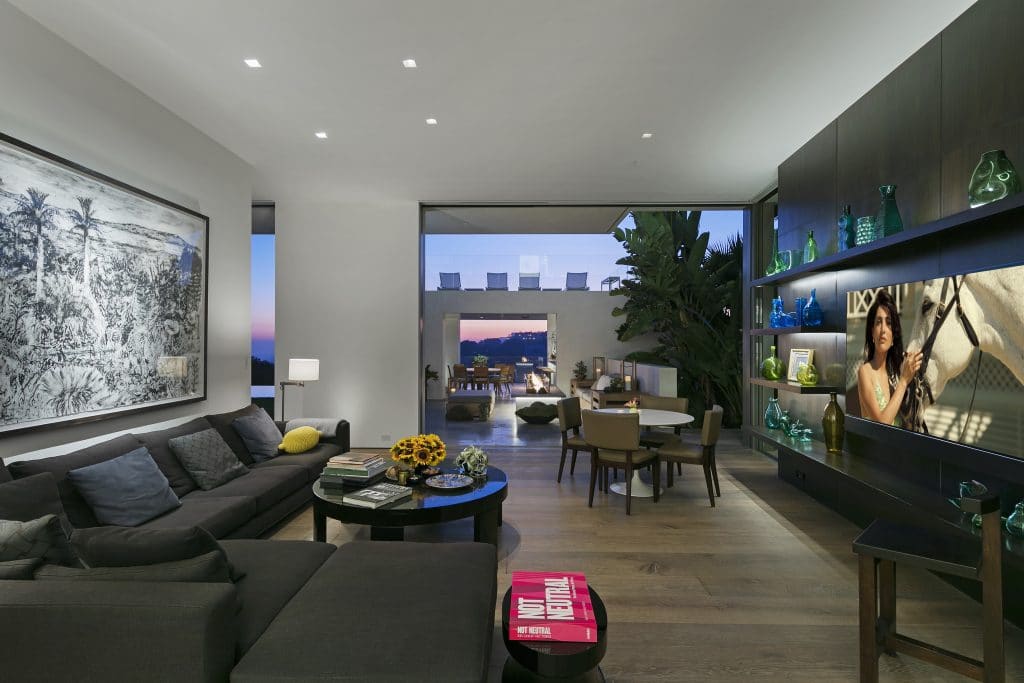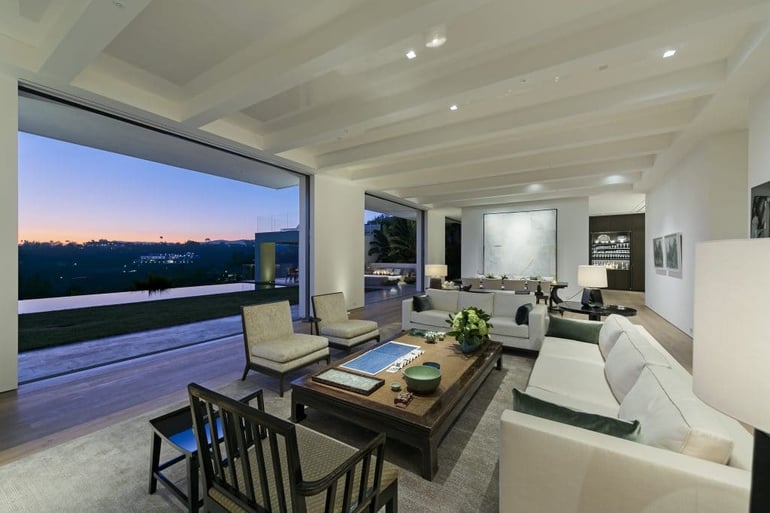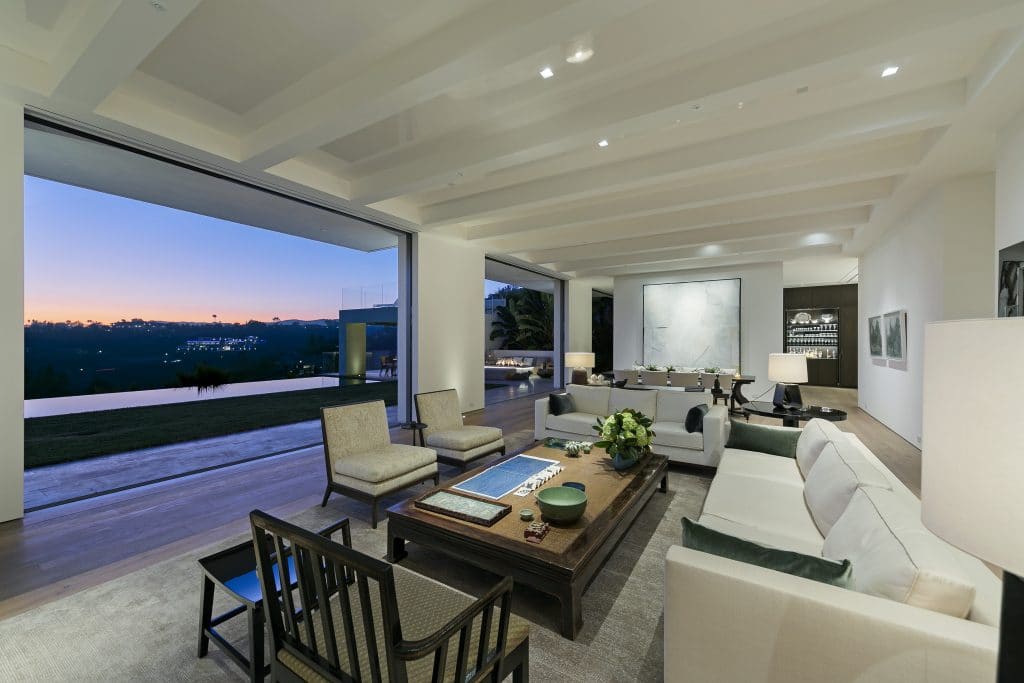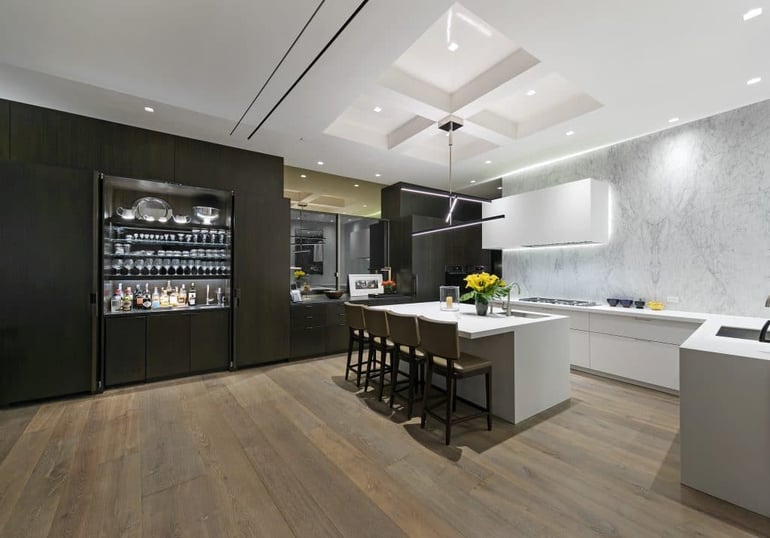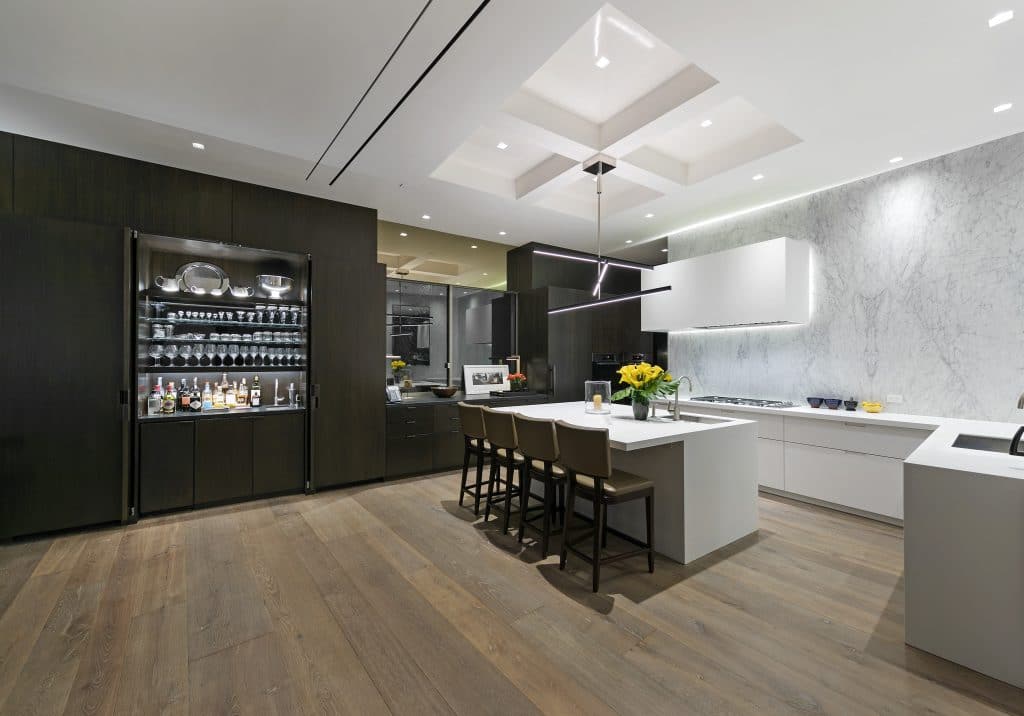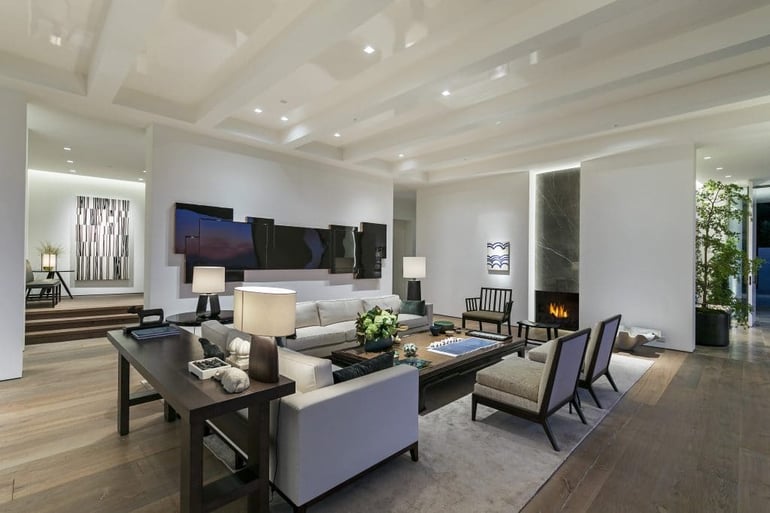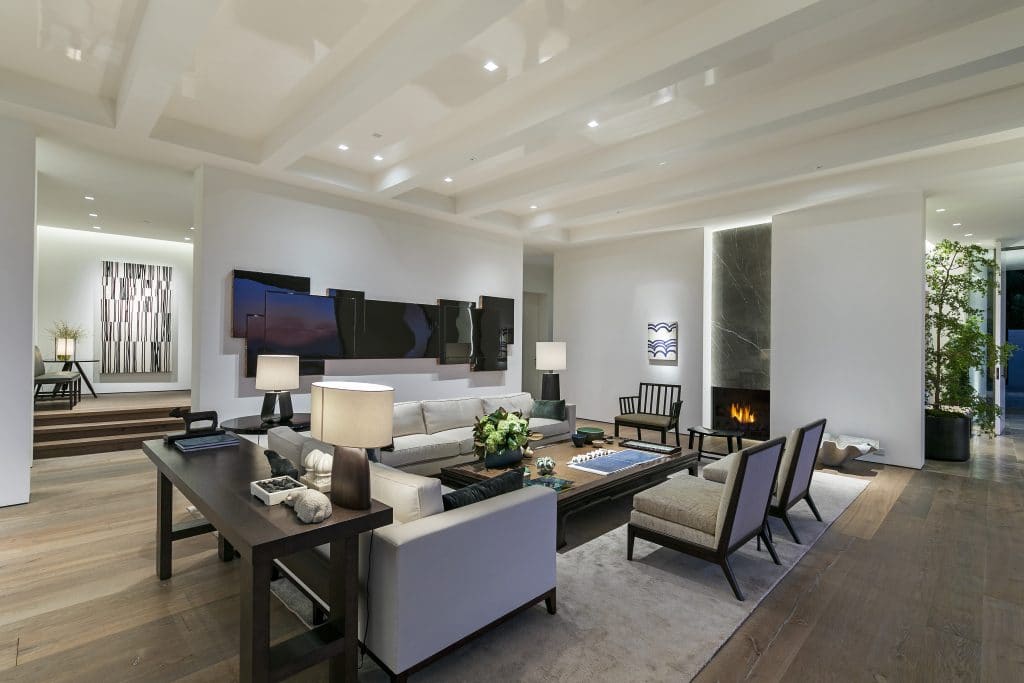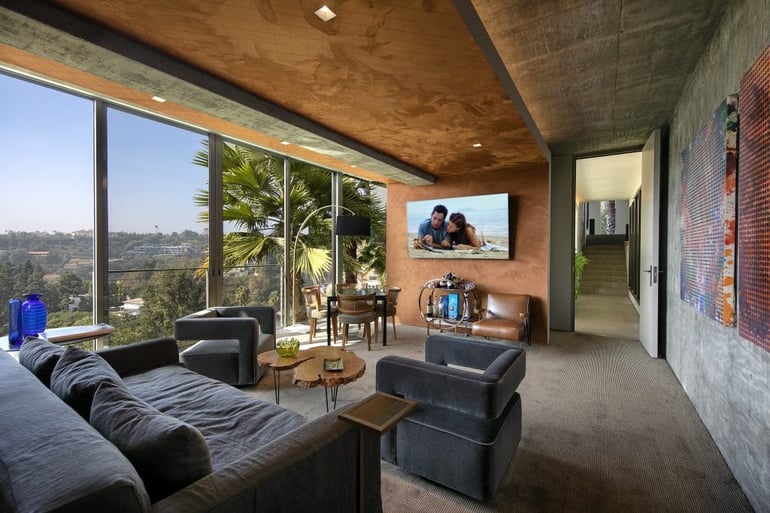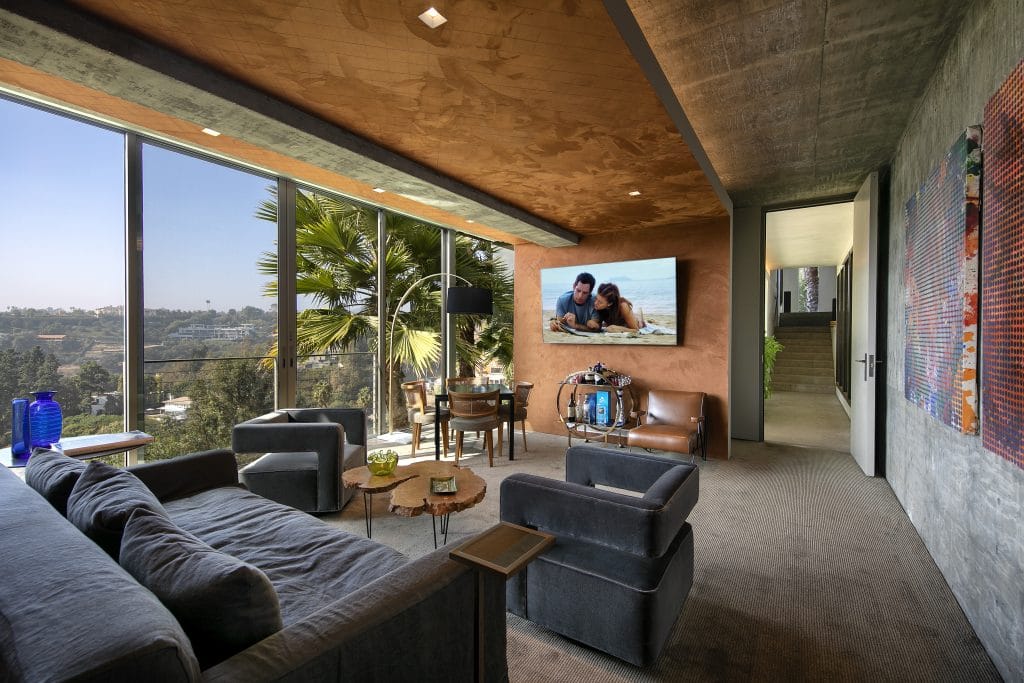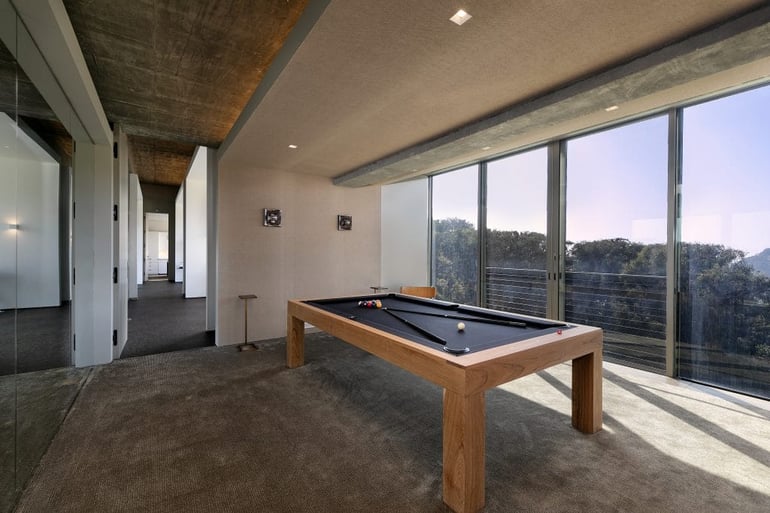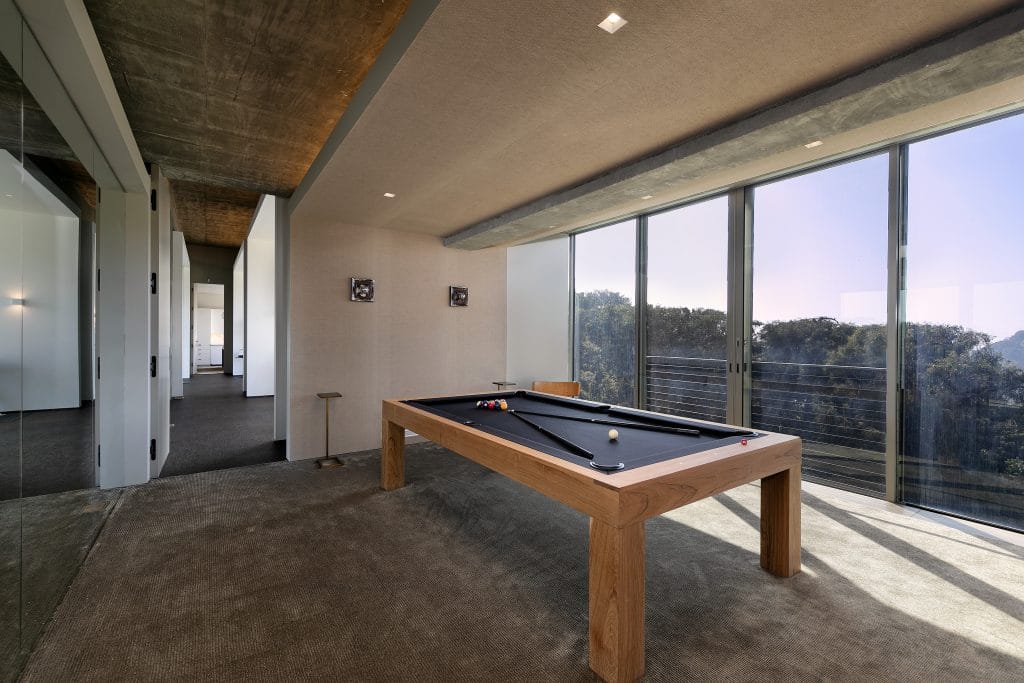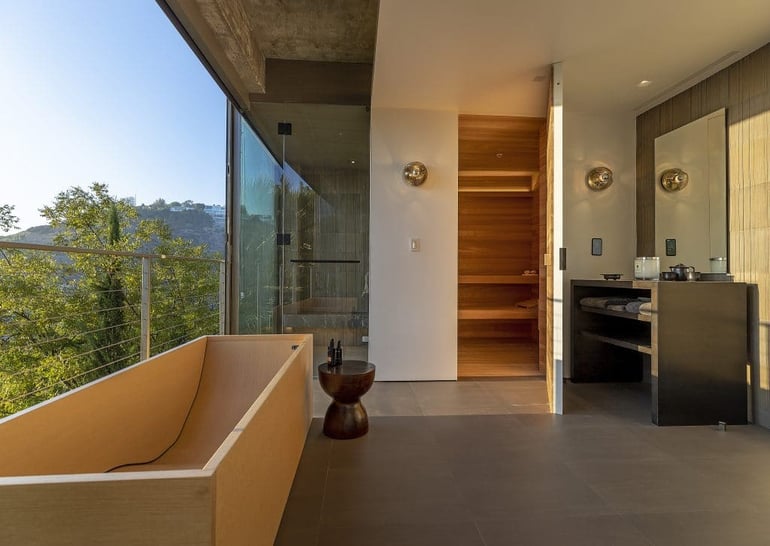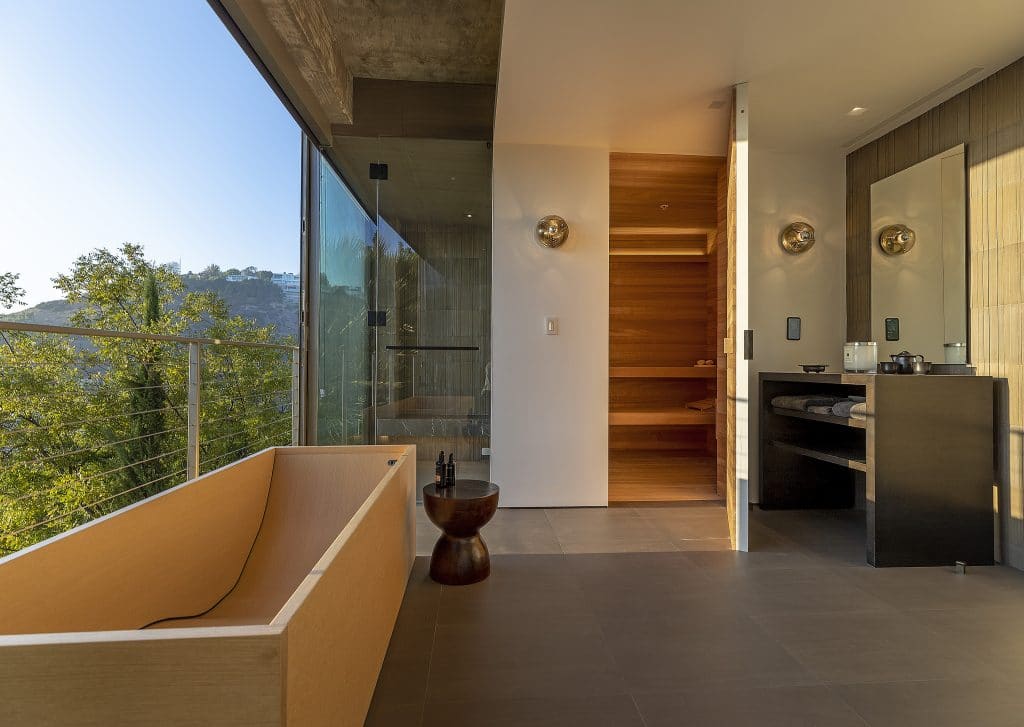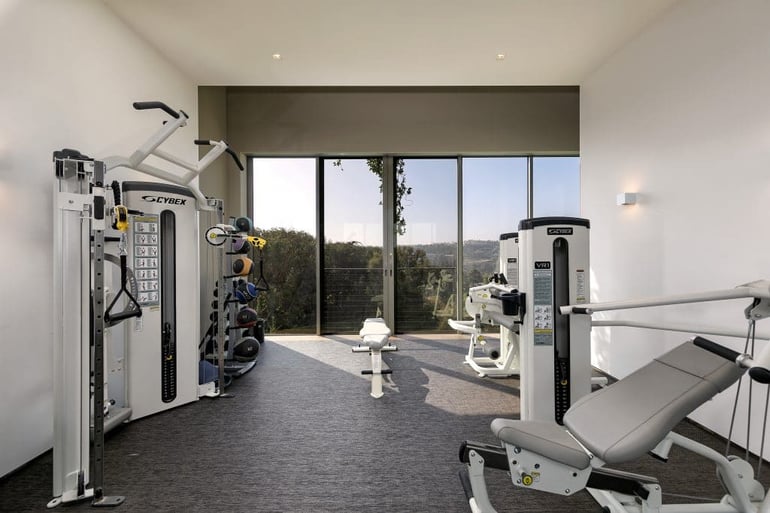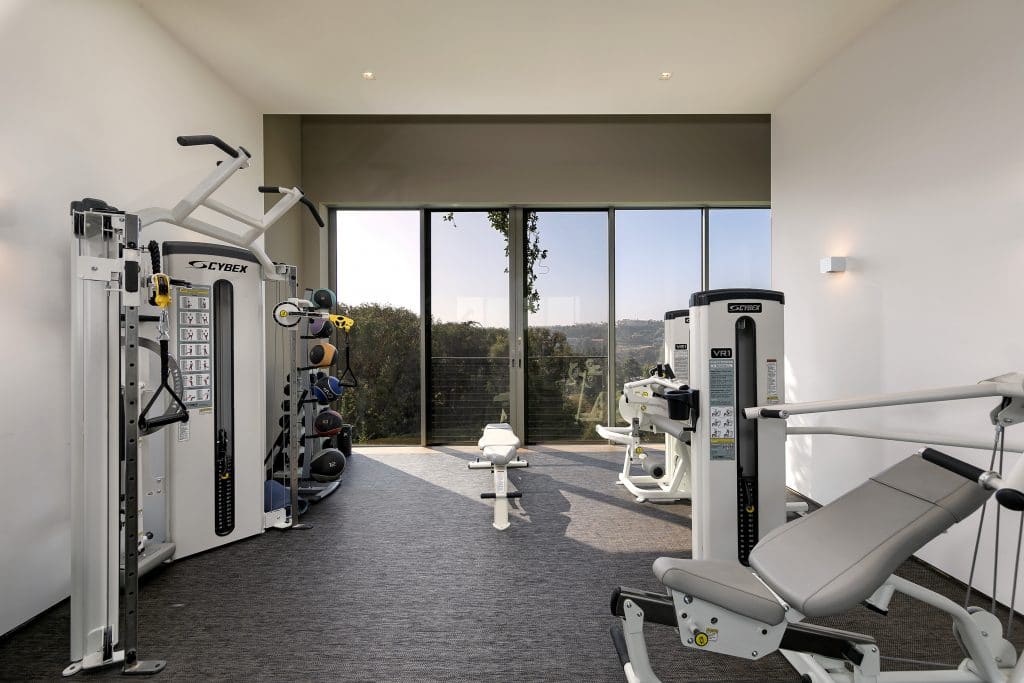 As for the extraordinary number that'll grant you complete ownership of 833 Stradella, it comes to US$29,500,000.
Find out more over at hiltonhyland.com.