There comes a time in every man's life when you have to start thinking about furnishing and decorating your home, be it rented or owned. As young men, it's hard to justify spending thousands or even tens of thousands on original artworks, which is why it's worth knowing where to look for a good affordable art print or two, and how to judge trash from treasure.
Fortunately, you don't need to be an interior designer to know what you like when it comes to wall art, no matter if you're looking for canvas prints, abstract art or fine art prints. While you might know the sort of art styles your eye is naturally drawn to, it's still worth understanding exactly what is out there in the art world, so you're consciously spending your hard-earned in the best ways possible.
After all, to paraphrase the art advisor and collector Todd Levin, if you don't pay for an education in something with time, you'll pay for it at the register by buying something you don't understand, or worse, don't like. In order to do this, Boss Hunting spoke with Melbourne-based designer Theo Blankley about when it might be worth spending a bit extra and a few ways to think about hanging in your home for maximum effect. Then we'll get into our favourite places to buy affordable art online.
---
---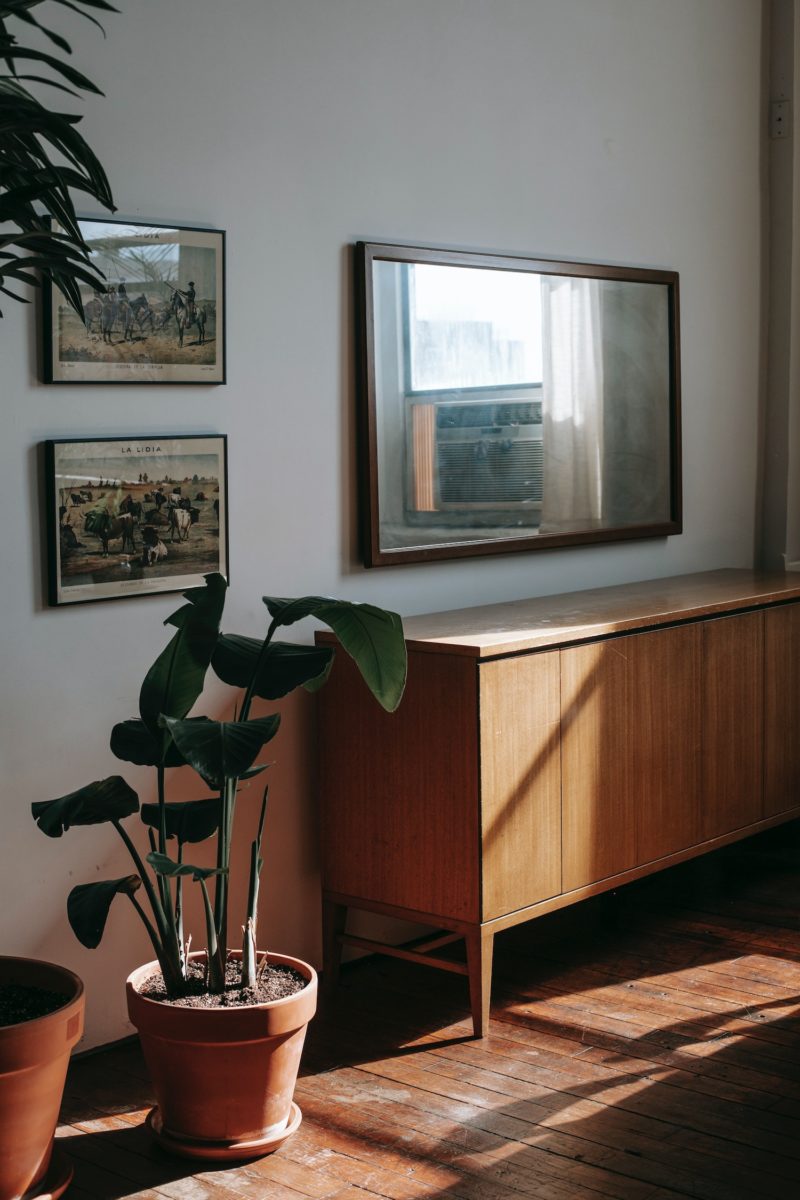 RELATED: Sydney's First Affordable Art Fair Will Sell Works Starting From $100
"Education. Close your wallet. One needs to educate oneself prior to transacting. If one invests in the time to educate oneself, there is no doubt that opportunities will pass by. But I would rather an opportunity pass me by and understand this is a component of the educational process than purchase an expensive item and realize afterwards I made a costly error in judgement."

Todd Levin for 1st Dibs.
What Is An Art Print?
Theo Blankley – There are many different types of original art print, but it's worth knowing the most common ones that you might come across as you hunt. These are the six most common types of print.
Etching
Primarily black and white, etching is a technique that has been around for centuries. Created by scratching an image out of a wax-covered metal plate, immersing it in acid, and then using the metal plate once the wax has been removed, with the 'etched' sections as a sponge for ink, to then imprint this onto paper.
Screenprint
Popularised by artists like Andy Warhol and Roy Lichtenstein, the screenprint is a layered artwork comprised of multiple aspects of an image, usually printed in their individual colours. These works are often boldly coloured, with strong lines and incorporate singular colours (monotone), dual colours (duotone), or can be multi-coloured.
Lithograph
The lithograph, used by many esteemed artists in the 19th and 20th centuries, involves drawing on to stone using a grease-based implement, applying chemicals to attract ink that is then applied to the stone and placed in a press – these artworks can be dark, moody, and have heavy chiaroscuro (a term meaning the treatment of light and shading in drawing and painting – impress your friends with that one!)
---
---
Giclée
Deriving from the French word gicleur for a nozzle, this refers to any professional print using archival inks, archival paper, and colour quality control. These are often used in digital artworks created using a computer or rendering software that allows the artist to create reproductions inexpensively.
Woodcut and Linocut
These techniques follow a similar principle to etching, where a design is carved into a substrate (either wood or lino – like you would have experimented with at school). Typically used for singular or dual colour prints, this effect creates strong, clear stamps that contrast the softness of a lithograph.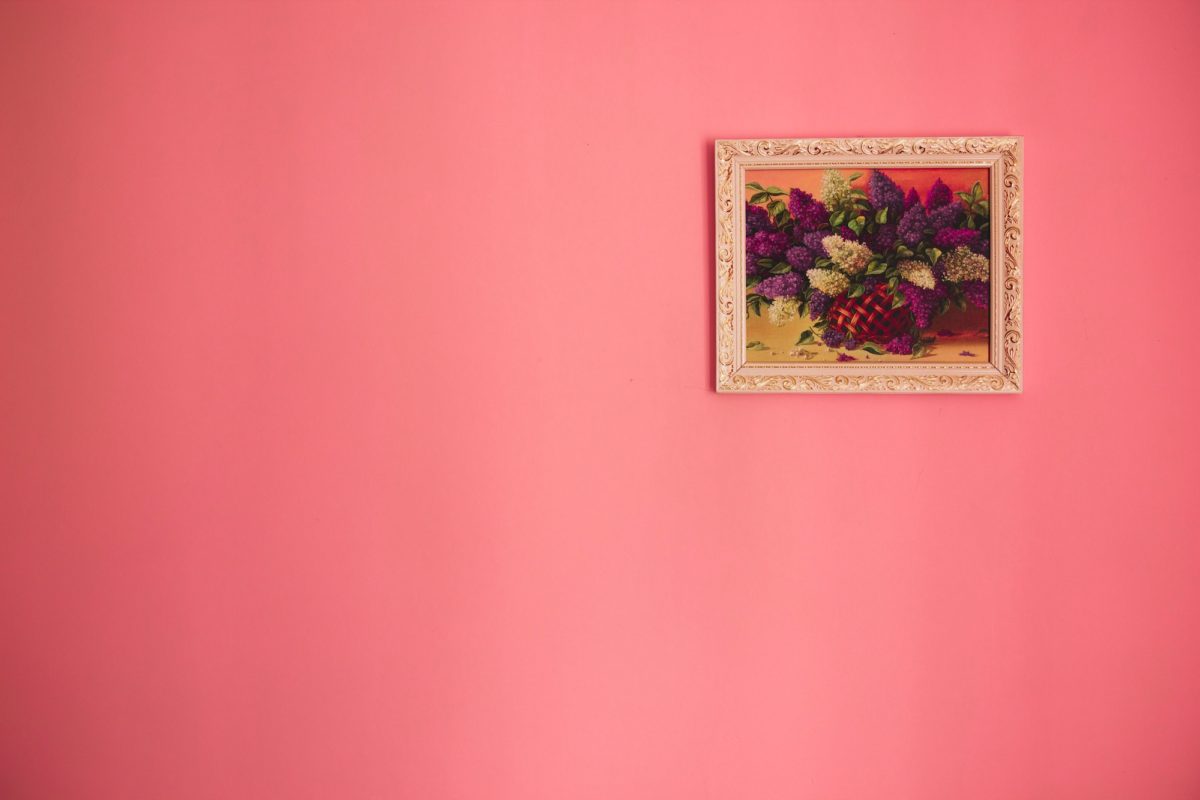 When is it worth paying a little bit extra?
Editioning
Theo Blankley – Often, an artwork that is purchased directly from an artist or a digital print resource will be an edition. An edition means that there is a limited run of these prints, thus rarefying them and making them more desirable as a collectable. It will usually be stated on the site and on the print the number of the edition, and how many – as you would expect, fewer editions equals more valuable in the long run. Even artists like Picasso did editions, so purchasing an editioned work ensures some level of collectability and retained value at a later date. Most 'high-street' limited edition print companies don't impose any limits on the prints (especially for digital or giclee, so your work might be one of one million).
Paperstock or Cardstock
Paying a little bit extra often means you get more choice in the paperstock or cardstock the print is created from. The quality of the paper, much like the quality of the fuel in a car, ensures the longevity of the print. GSM refers to the thickness of paper or card (grams per square meter) so generally, the higher the number, the thicker the paper, and thus the more robust the print will be. Additionally, there are different finishes to paper and card, such as satin, gloss, and matte – all of which have different visual qualities depending on the type of artwork that the print comprises.
How To Think About Proportions, Colour, Framing and Hanging
Theo Blankley – Prints will typically come in the sizes standard to paperstock – A0, A1, A2, A3, A4, A5, A6 (A0 being largest, A6 being smallest). Essentially, for context, an A0 is 16 sheets of A4, and there are 4 A6s in an A4. Sometimes specialty prints will be square or alternative sizes to this, but as a general rule unless you're willing to shell out extra for custom framing these should be reserved for the more special pieces. From a visual perspective, proportion closely ties into the space the print is intended for, as does colour. Conversely, the size of the framing should also correlate.

As for framing, there are a few different types of mounting techniques. The most common is simply behind a mat board (the cardboard that sits in front of the art and protects it from touching the glass of the frame). Common mounting can include a bevelled edge, though this can look quite traditional, so sometimes a 90-degree edge looks cleaner. Alternatively, mounting the print in a shadow box frame (which is a thicker depth frame that allows the print to be mounted without mat board and thus hovering inside the frame) can look contemporary and luxurious without being considerably more expensive.
The quality of the frame material also contributed to the overall look. Black is always a classic option, especially for gallery hang or salon hang approaches (which involves hanging multiple works en masse, in either coordinating or contrasting aesthetic languages). Try to opt for UV glass or acrylic for the glazed front panel of a frame, as these artworks use inks and dyes that may not be UV-resistant and are thus liable to fading over time – the UV cuts the transmission of these harmful rays to the underlying artwork.
For bold, punchy screenprints or giclees, consider framing them in a larger frame with a thicker mountboard (the piece of card that sits over the artwork in a frame) so that there is more white space around the print and visually your eye is drawn to the work. Smaller, more dramatic works like linocuts, woodcuts and etchings often look more appealing with less white space around the work.
When it comes to hanging, never make the mistake of being too high or too low. The general rule should be eye level (but whose eye level?). Consider the average human height of 170cm and go from there. If the print is particularly large, you can probably go a little bit higher with the hang, but also consider the ceiling height of the space. Artwork hung too high can visually disrupt your interpretation of space, making it seem cavernous and unwelcoming. Artwork hung too low can cramp the space and create the feeling of claustrophobia, bringing the optics of the ceiling down lower. Having your pieces hanging at the wrong level also means you and your guests don't get to enjoy them.
---
---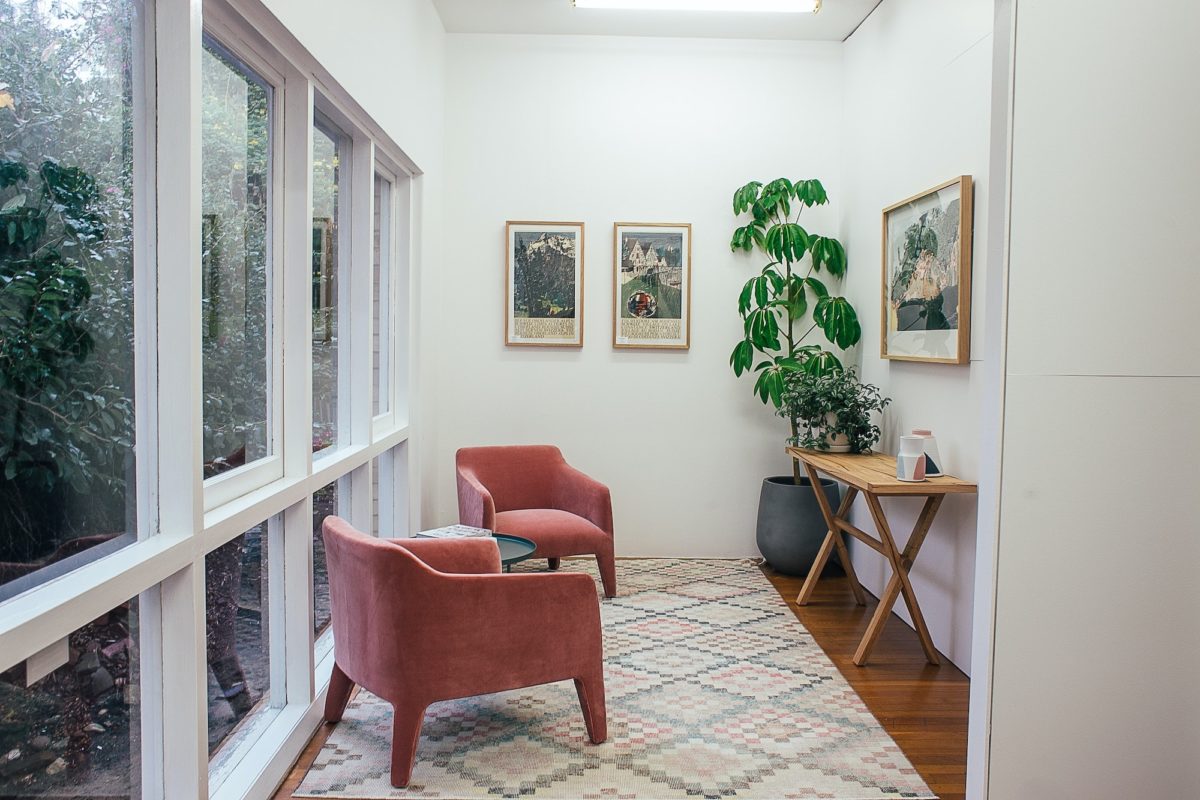 How Do You Develop Your Taste?
Theo Blankley – Art, much like clothing, accessories, and other aesthetic endeavours, should always be personal. Sometimes, you just like what you like. The development of taste is subjective, but one general consideration that might help direct your art collection if you have no idea is to avoid anything too generic. Think, "could I find this in the art section of Ikea?". Collectability is also in the eye of the beholder, and you should always buy things that you love as opposed to things that are going to make you money (unless you can do both).
Think about the kinds of themes that interest you – landscapes, portraits, cars, architecture. Familiarise yourself with art movements and styles – things like Baroque, abstract impressionism, conceptual art, cubism, op/pop art, and surrealism to fine-tune your search. Often, mashing Google with keywords and tacking on 'art' at the end will guide you, or at least give you keywords to search further.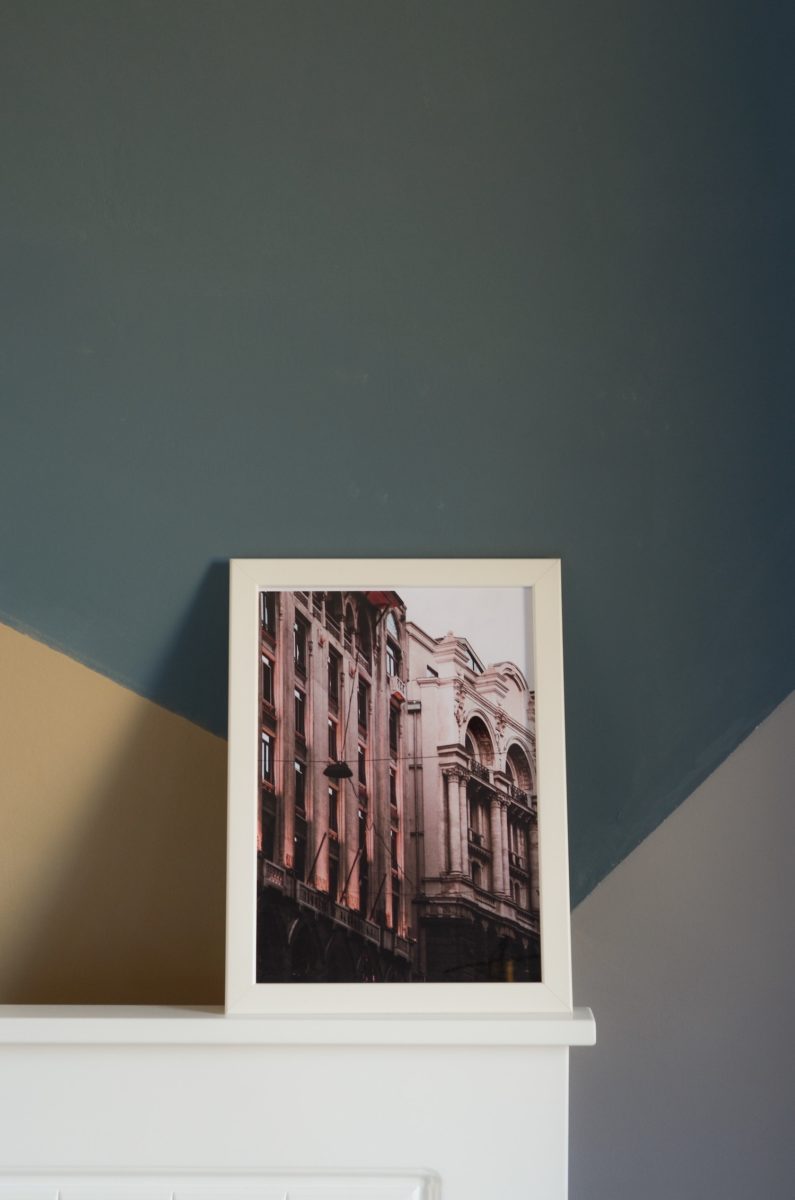 What Are Some Good Places To Buy Affordable Art?
Theo Blankley – Buying an art print doesn't necessarily have to be new. Many auction houses (like Leonard Joel's in Melbourne, and Shapiro in Sydney) routinely have art prints for sale (from legitimate and 'known' artists too), usually authenticated, for similar prices you'd pay for a high-street print online. This can be a good way to enter the more high-end art market on a budget, and you'll often find really interesting pieces you can almost guarantee nobody else will have. Just beware of the buyer's premium in your purchase price which is roughly 22-25% on top of the hammer price.
Alternatively, there are a huge range of different places you can buy affordable art online, including from local artists directly or local galleries that specialise as something of a print emporium. Below, we'll go through a few of our favourite places to buy affordable online art, which are also great places just to check out as you refine your taste and what you like.
Etsy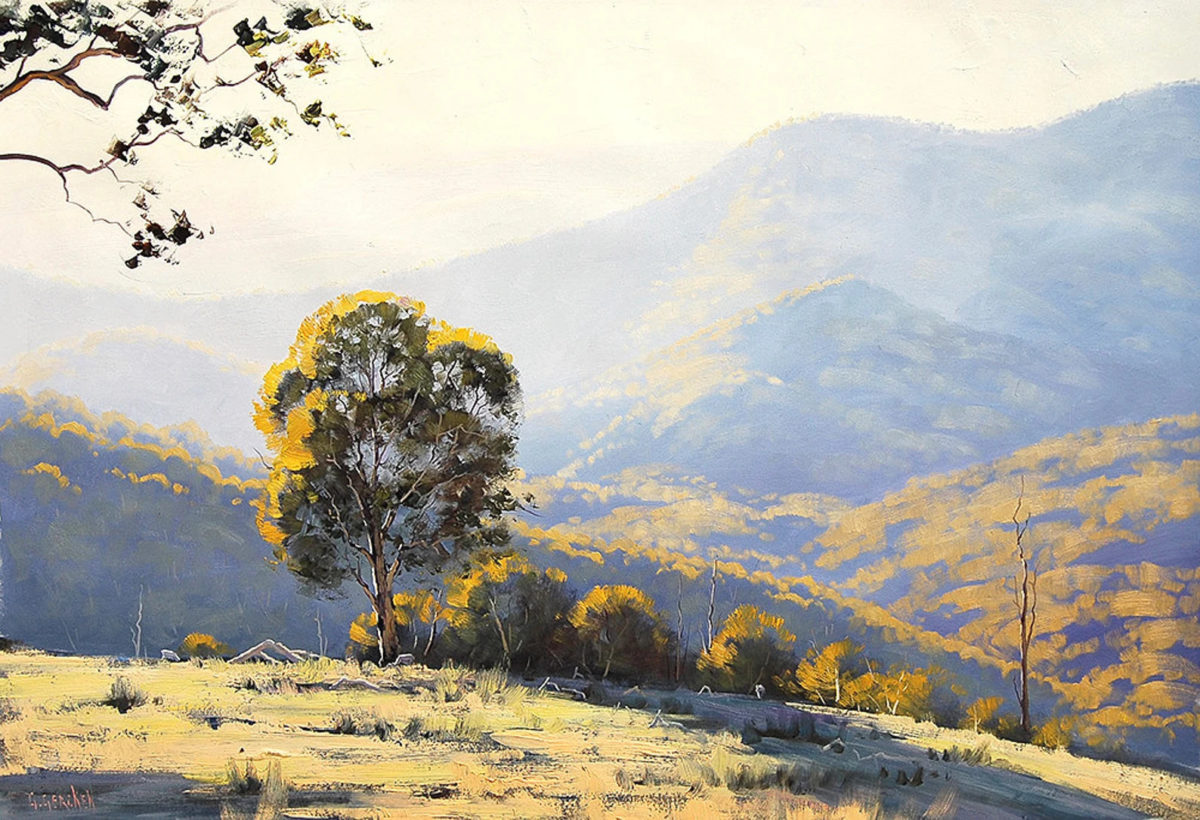 Had to kick things off with Etsy, it's a treasure trove of gold but you've got to spend the time wading through the not-so-good. The selection of art is mind-boggling from garage sale style vintage art and posters to sculptures, typography and illustrations starting from as little as a few dollars.
---
Society6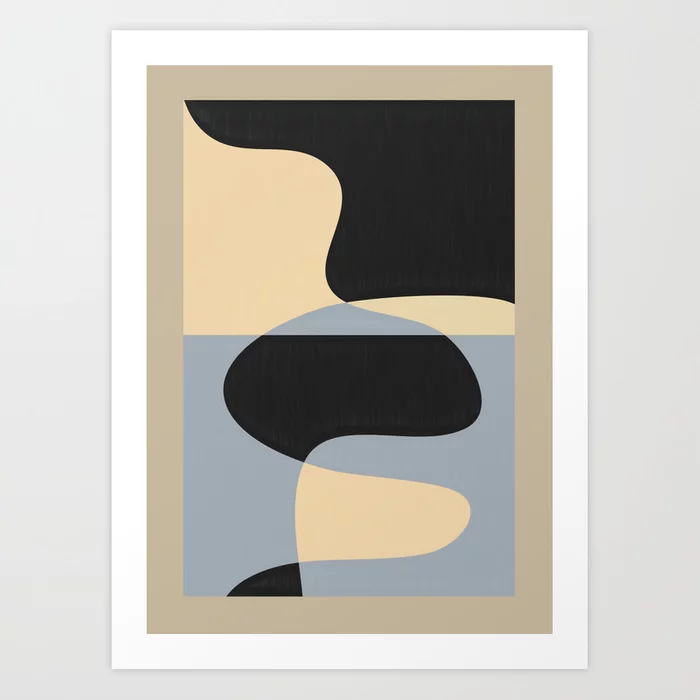 A simple website selling properly affordable wall art and limited editions for the home or bedroom. Framed prints start at low and the website prints and ships the works on behalf of the artist. Great fun having a trawl through, definitely some cool stuff to be discovered in their online store.
---
1xRun (One Times Run)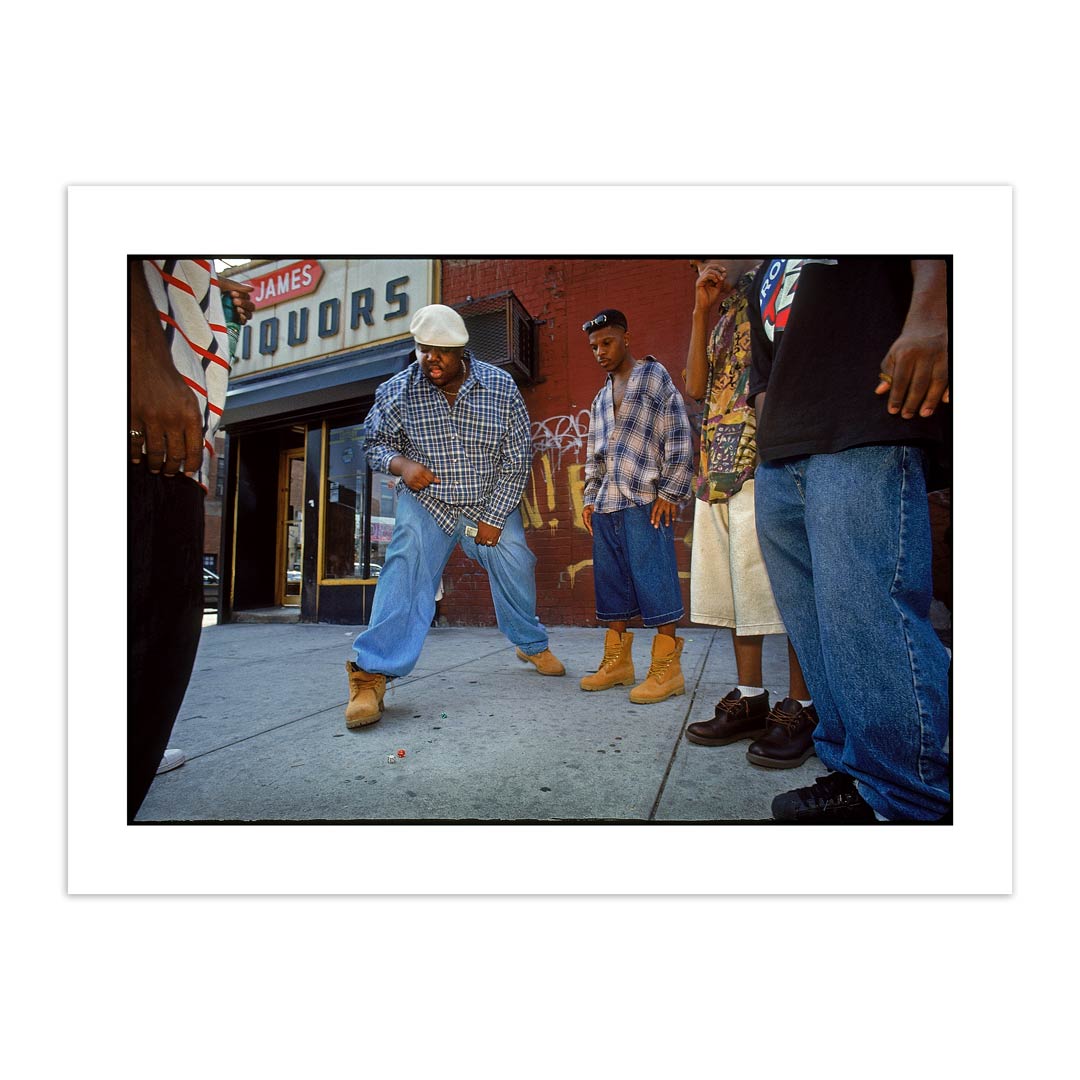 1xRUN is the premier online destination for exclusive one-of-a-kind affordable artwork in any and all forms. Working with leading and emerging artists from around the world, 1xRUN is focused on bringing limited-edition time-released original art to collectors across the globe. Generally, the art has a street theme and starts at around $75.
---
YellowKorner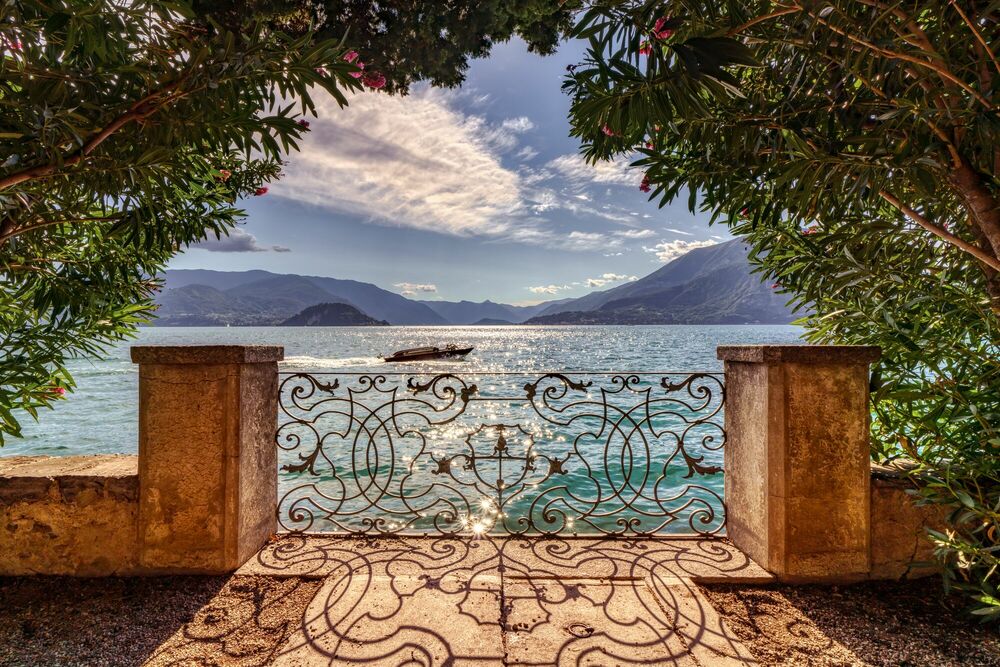 YellowKorner was created in 2006 by two photography lovers (it's all photography) with a simple concept: to introduce the greatest photographers from all over the world and to increase the number of copies of their work to make it accessible to as many collectors as possible. YellowKorner photographs start at approximately $160 and are produced by a renowned professional laboratory, numbered and supplied with a certificate of authenticity under the artist's watchful eye.
---
---
---
Jack Vanzet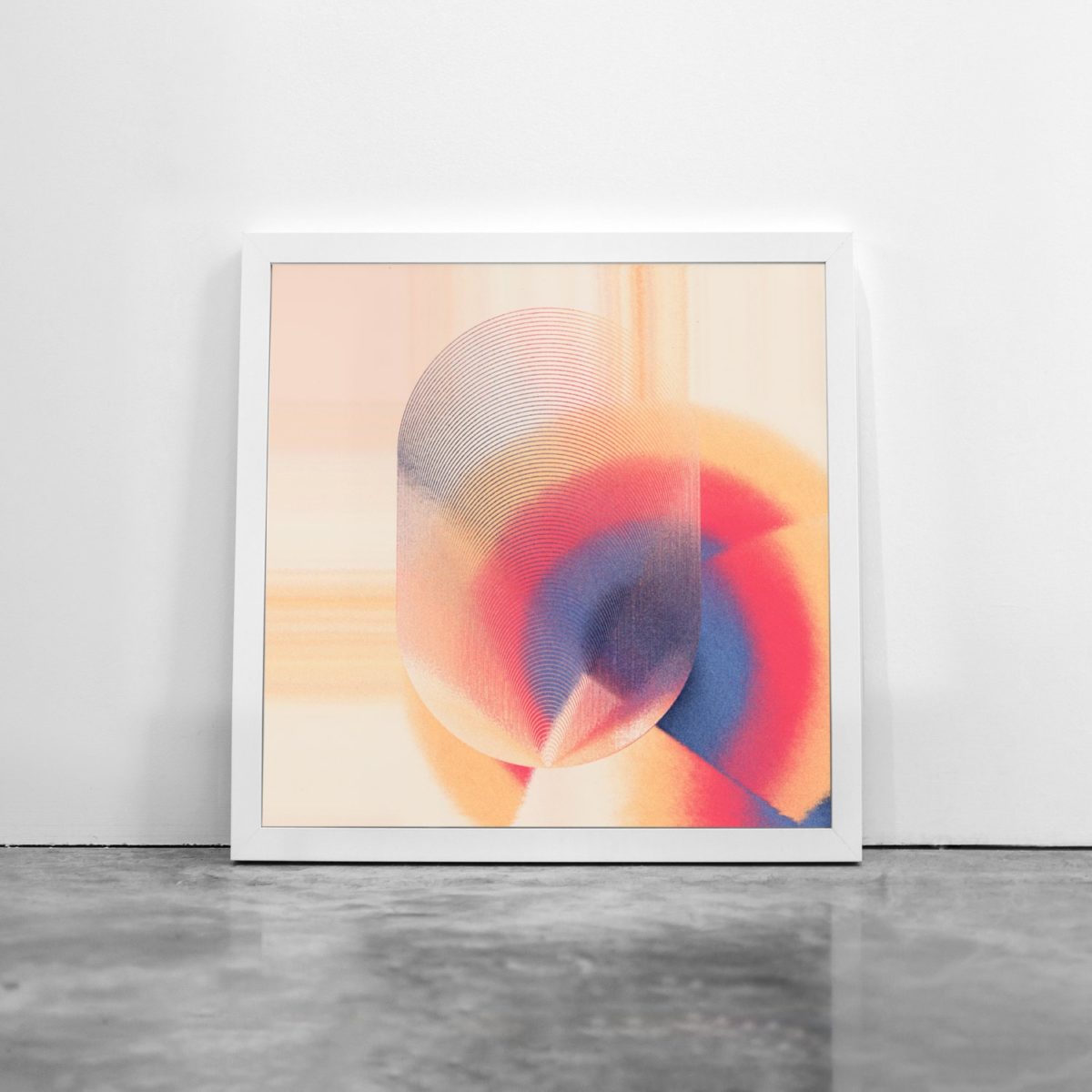 You either dig his style or you don't. Jack Vanzet aka Thrupence makes beautiful music and beautiful illustrations, with everything from abstract paintings to more structured artworks. In fact, you've probably already seen his work on the album cover of Rüfüs Du Sol's Inner Bloom.
---
Zatista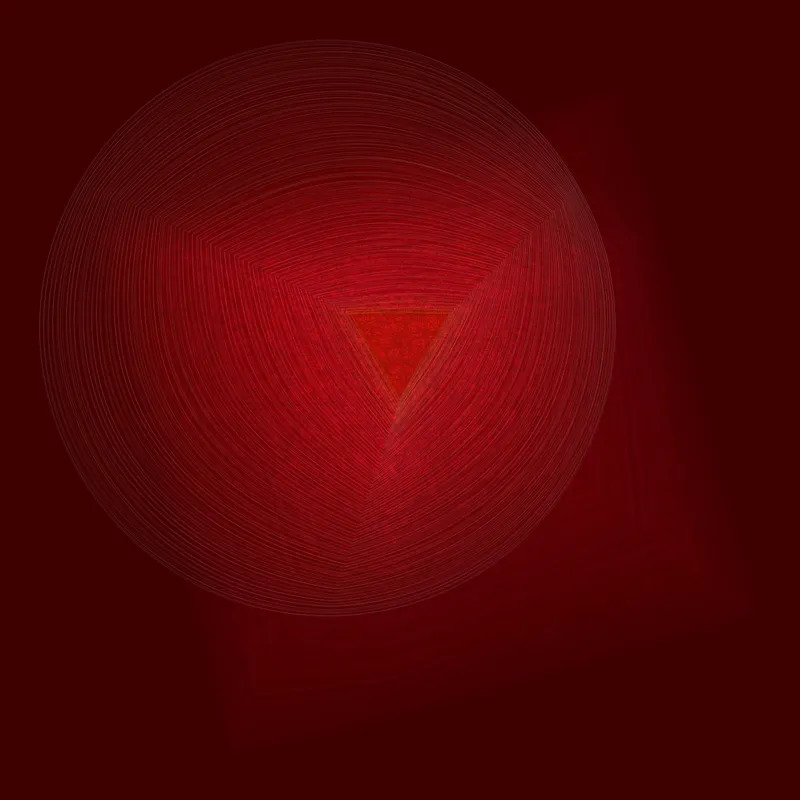 Each and every work of art on Zatista is 100% unique and 100% original and ranges from low hundreds right into the thousands. Zatista charges commission rates to their artists that are far below that of traditional galleries and are a team of art enthusiasts dedicated to making the affordable art buying experience enjoyable and easy.
---
Sebastian Foster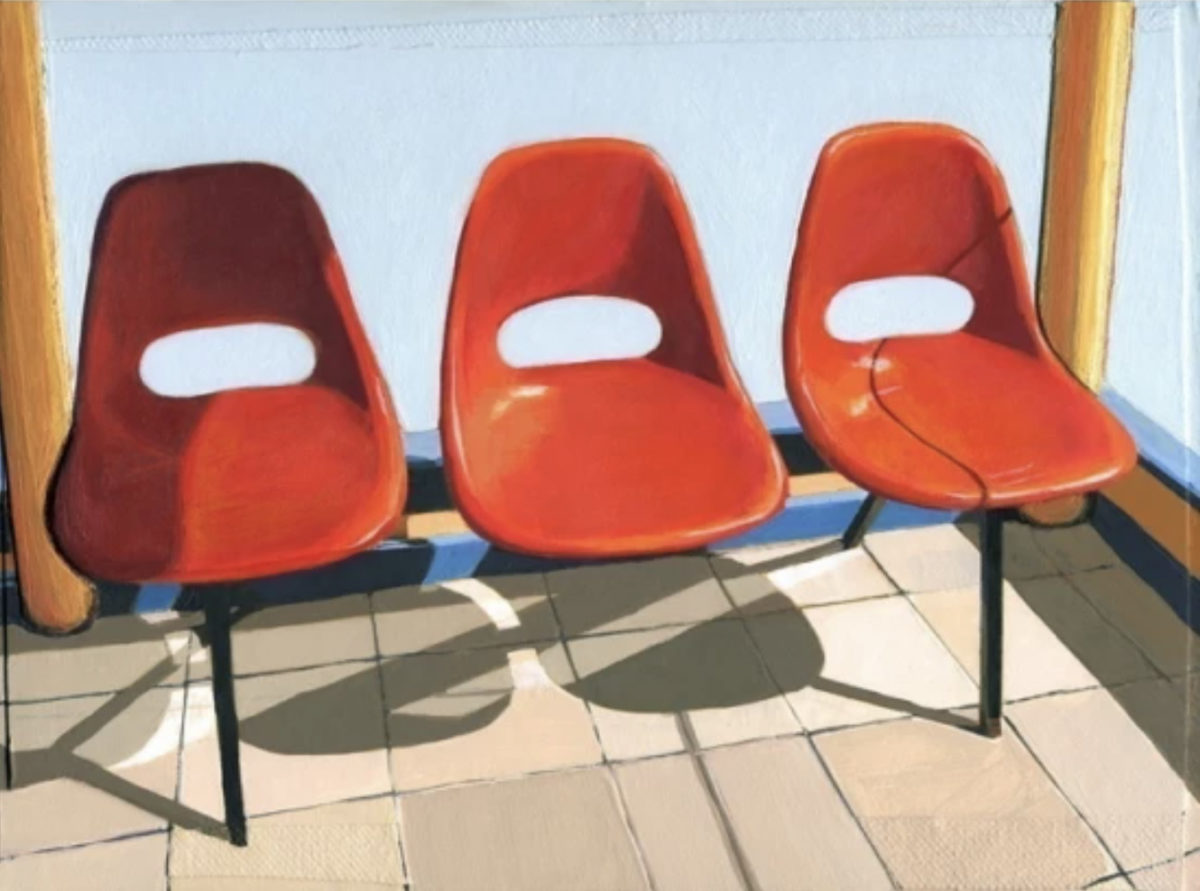 Easily one of my favourites, the team behind Sebastian Foster have great taste, offering a well-curated collection to a 'sophisticated and considerate audience'. The artists represented reflect a broad range of ideas and styles, with prices starting from as little as $35 and jumping into the thousands.
---
Buy Some Damn Art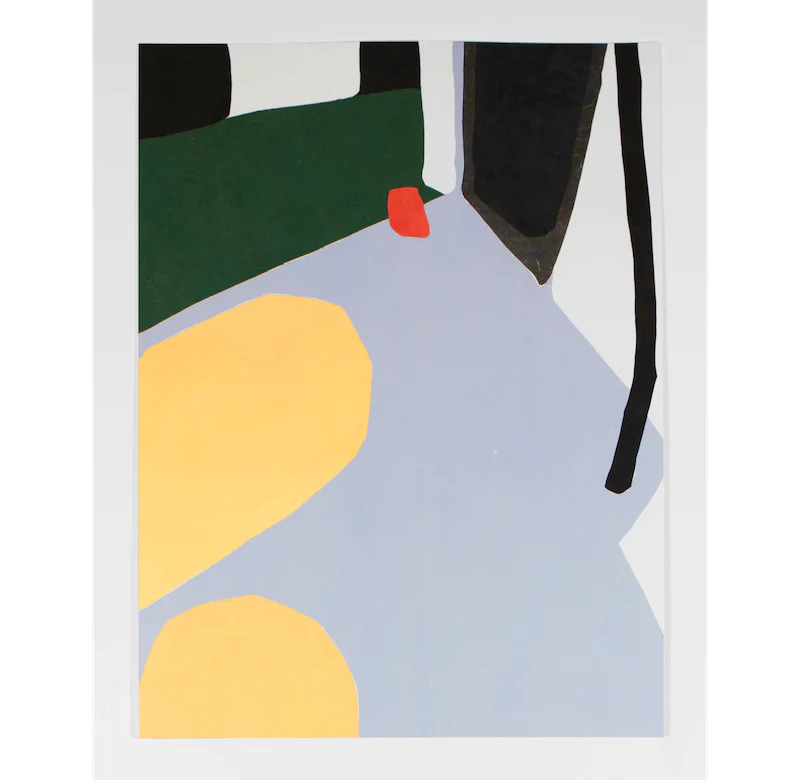 Buy Some Damn Art is an online gallery featuring original artwork by a number of independent artists based in the US and abroad. It's certainly for the more alternative art lover and showcases a range of painting styles starting at around $300. BSDA is run by Kate Singleton ​who enjoys making good affordable art accessible to more people and runs her own Art Blog called Art Hound which is well worth checking out.
---
20×200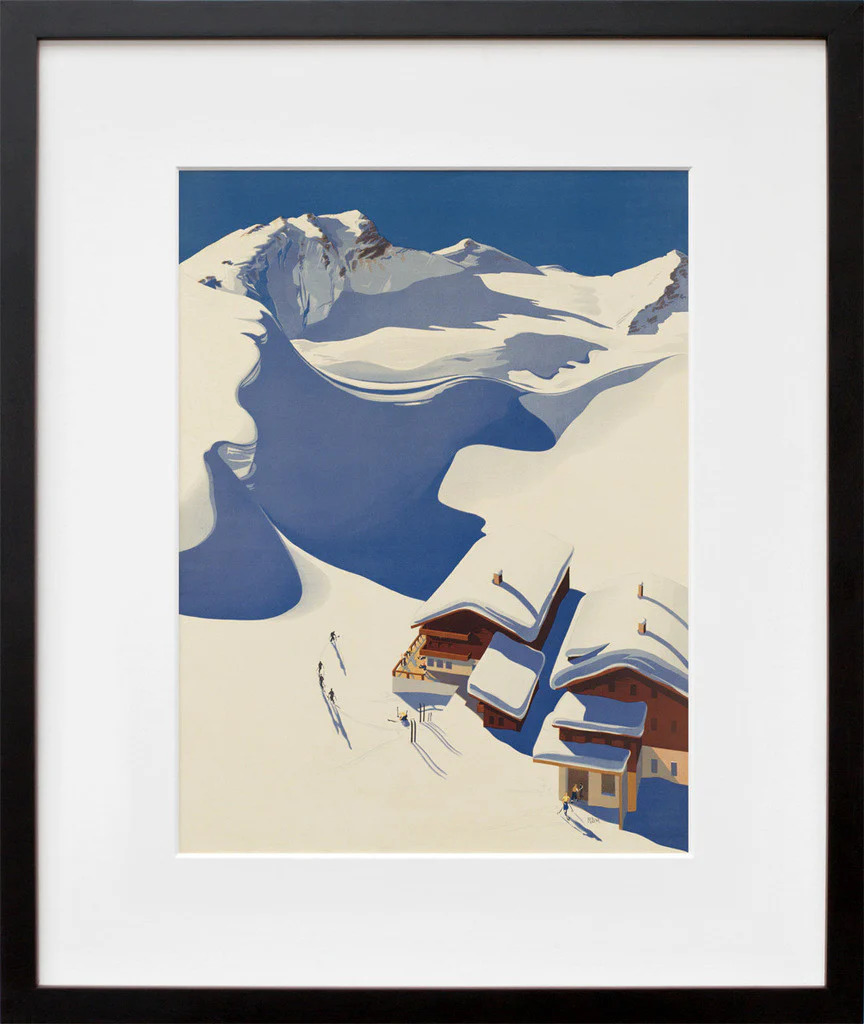 20×200 has been showcasing artists and gorgeous art to collectors since 2007. They believe that everyone can — and should — collect art, and that artists should have more opportunities to make a living by making work. The site is great, the browsing functionality is easy and the offering is spot on from fine art to photography.
---
Outre Gallery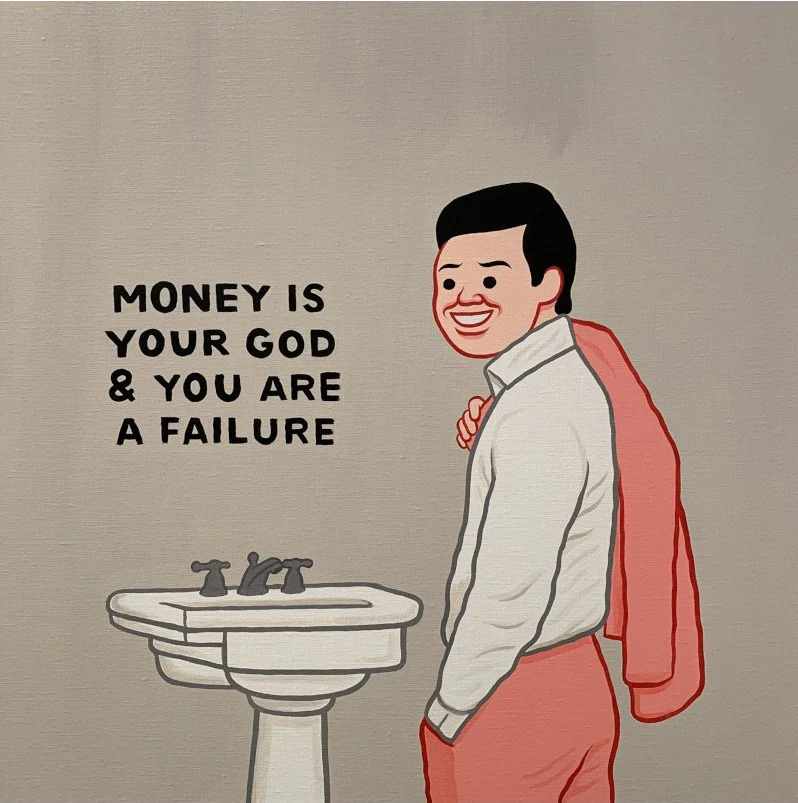 Melbourne-based Outré Gallery has been offering art prints for the last two decades, from the thought-provoking to the more fun and whimsical. They've got a couple of shop fronts in Melbourne's CBD and in Fitzroy, where you're able to check out exhibitions of local or international artists, while the online store is another excellent spot to browse. If you're Australian-based, Outré Gallery is well-worth checking out.