For many of us, the last two years have seen a lot less time in the office and a lot more time working at home. This shift has seen a slow blurring of the lines between our living and working spaces, a merge that inspired the Caret Lamp from &Tradition.
The Caret Lamp was designed by London-based creative Matteo Fogale, which he created as a part of &Tradition's 2022 offerings. As a bespoke furniture and product designer, Fogale took historical inspiration from the classic green-shaded banker's lamps for the Caret Lamp. Despite their name, you're most likely to have spotted a banker's lamp in a public library, designed to light the pages beneath their green glass canopy.
Made entirely from lacquered steel, the Caret Lamp takes the softly angular form of the banker's lamp and reimagines it for a domestic setting, emitting a soft, diffused light. Available in either Dark Burgundy or Silk Grey, the Caret Lamp takes its name from the V-shaped grapheme used by proofreaders while editing.
---
---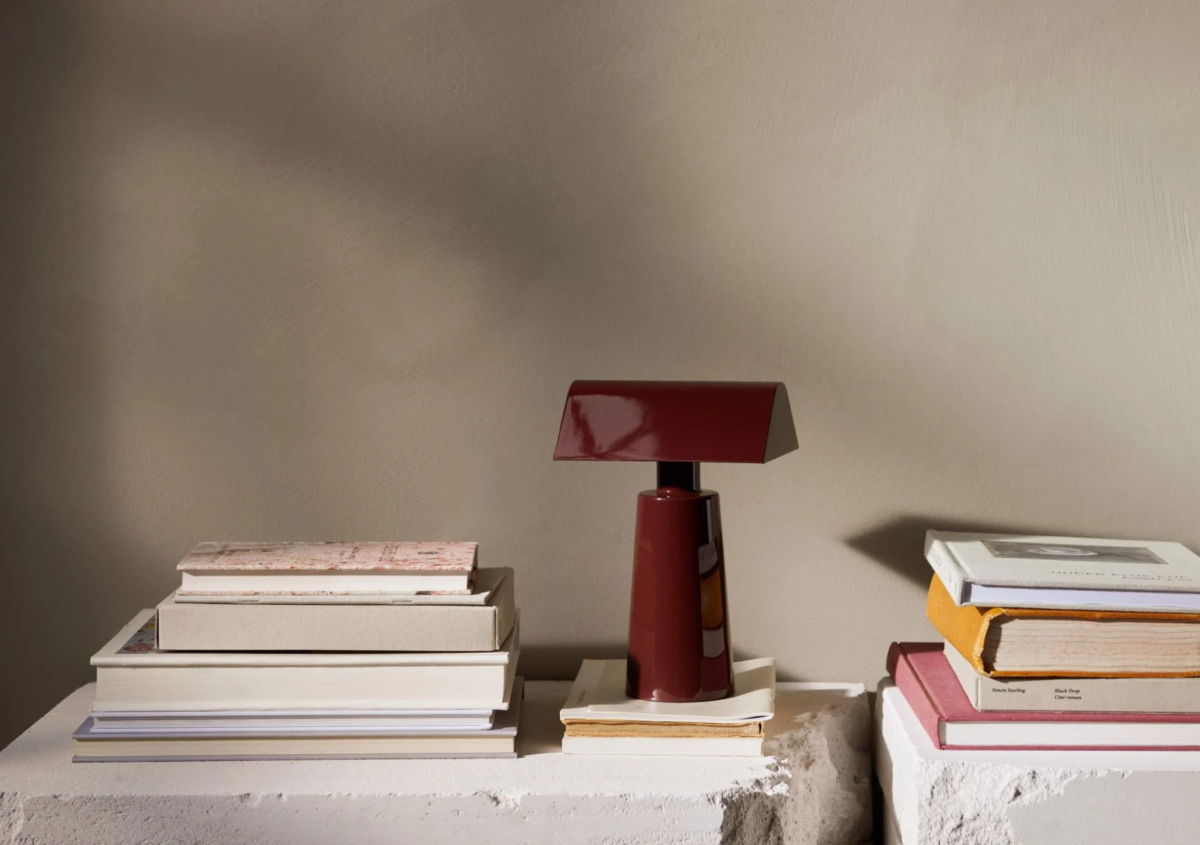 RELATED: Loro Piana Enter The Home Fragrance Game With $500 Scented Luxury Candles
The portable lamp runs on a battery, which will illuminate your home for 11 hours between charges. The bulb within the lamp is a 100 lumen LED that will cast a warm glow for 25,000 hours before needing to be replaced. The lamp also features a trio of brightness settings, which are set to offer either 100%, 70% or 40% total brightness.
As an object for a home that you're spending more time in, Fogale was motivated by what the Caret Lamp could bring to a space. "I love the idea that this is exactly what this portable lamp is meant to do – to be added to your bookshelf in between your books or sat on a table in between people," Fogale said.