You and I may never know what it's like to be Hank Moody or, indeed, the charming David Duchovny who portrayed Showtime's hedonistic writer. But what we can do – starting from right now – is potentially inhabit the Californication house from season 5 for just US$4.9 million. The very house which belonged to Moody's on-and-off spouse, Karen van Der Beek (portrayed by Natascha McElhone).
Located in the very well-to-do Sherman Oaks neighbourhood of Longridge Estates, California, this two-storey residence was first completed around 1942 and remodelled/revamped/rebirthed in 2008 by architect Ken Ungar. As per the usual with these types of projects, no expense was spared.
With 4,333 square feet, five bedrooms, five bathrooms, and an ample allocation of general living space, to simply call this Longridge Estates home spacious would be an understatement. A luxurious East Coast classic is far more accurate, as the listing describes it. Meticulous in both finish and detail, you're welcomed through the "expansive gated front yard", through to the formal entry, before entering a realm of unmitigated elegance.
---
---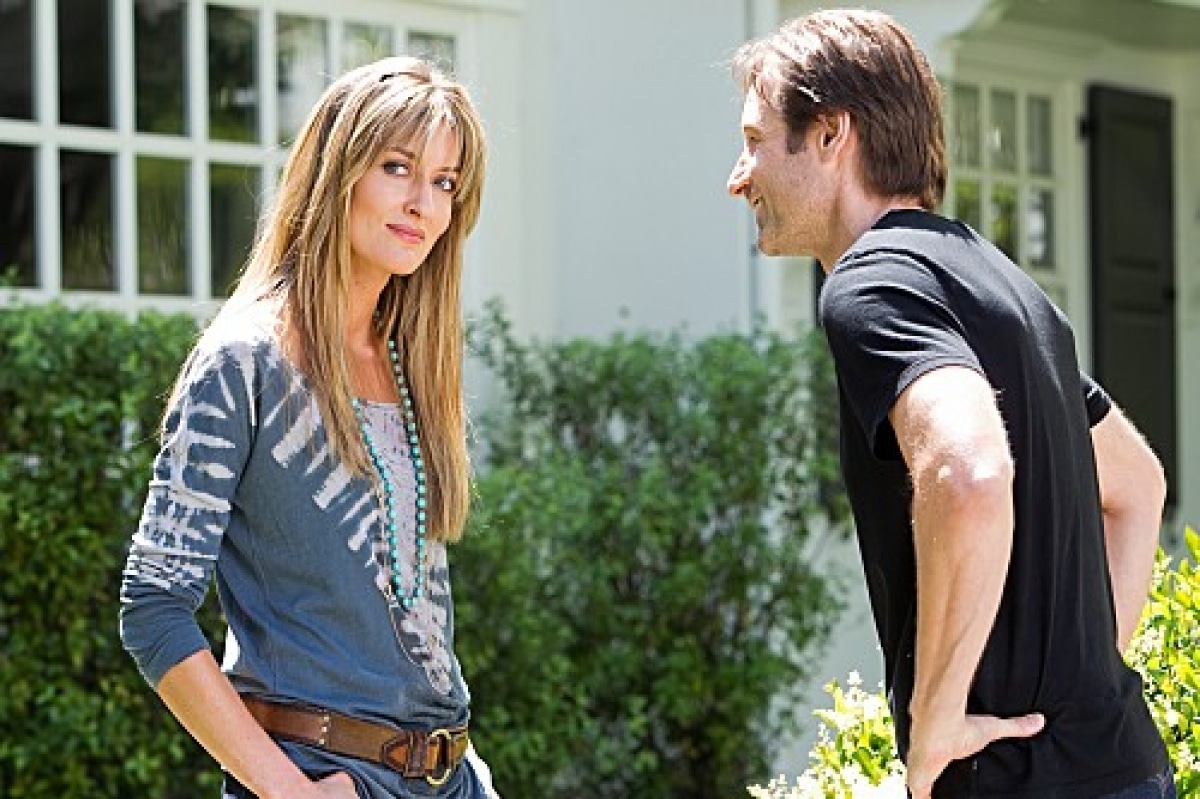 As previewed by the show which made it famous, there's a gourmet kitchen complete with Sub Zeroes, pro-Wolf ovens, and a honed marble island that's only accentuated by a "crisp" white aesthetic; there's a great room which opens to an ever greater yard, accompanied by a pool and sports court; and in the master suite, there's a wraparound balcony adjacent to a "spa-like" bath.
In the tradition of Los Angeles, however, the Californication house isn't just the Californication house. As it so happens, this property also served as the onscreen abode of LAPD detective – and a man who has long been "too old for this shit" – Roger Murtaugh (portrayed by Damon Wayans) in the Fox TV adaptation of Lethal Weapon. Certainly less cool than the original Lethal Weapon and Californication, sure, but another claim to fame nonetheless.
See more with a virtual tour + additional images in the link below.