While a rock-solid ping pong table might be the single best addition to any workplace or share house, it's not unreasonable to say that most tables look pretty boring (despite the significant surface area on offer). Well, the folks at Casablanca have considered exactly the same thing, linking up with table tennis equipment manufacturer Butterfly to create something that not only does its job, but also looks absolutely sensational.
It makes perfect sense when you think about Casablanca's penchant for romanticising the glamorous elements of leisure sports – from its recent collaboration with New Balance which spawned an entire range of XC-72s inspired by vintage sports cars to the chic collection of Casablanca's Ski Club winterwear. Perhaps with the exception of Gucci and its latest collaboration, Casablanca is single-handedly flying the flag for retro-inspired sporty garments that look as good as they are supremely comfortable.
RELATED: New Balance & Casablanca Link Up For XC-72 Collab Inspired By Sports Cars
---
---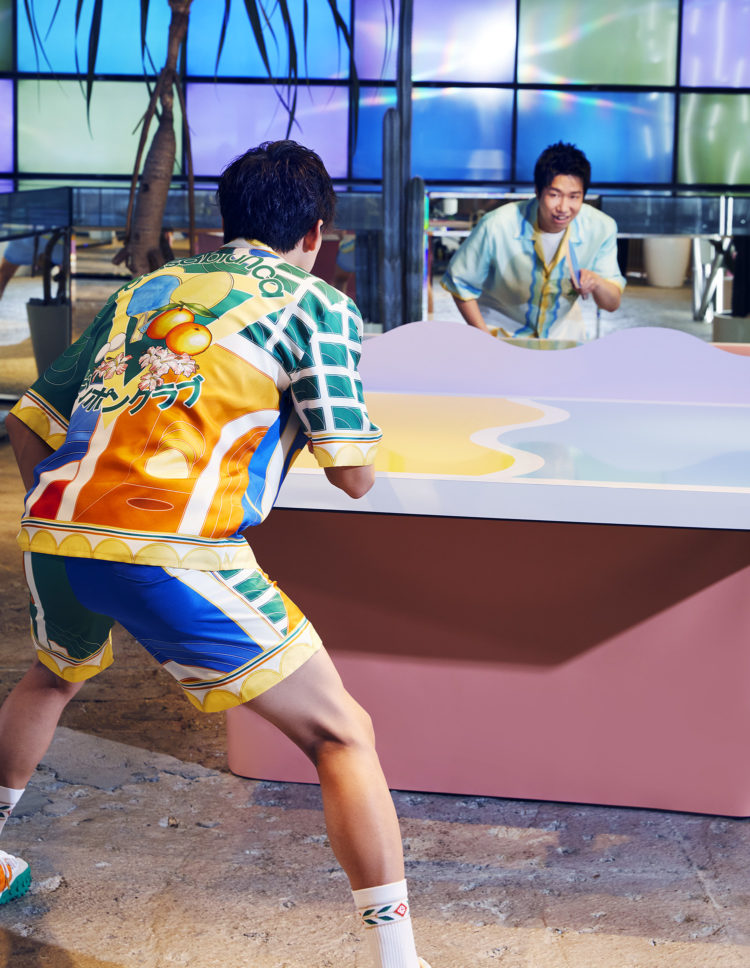 This whimsical table tennis table finds inspiration in Casablanca founder Charaf Tajer's memories of visiting Japan, while also drawing on the creative force that was the Memphis design movement. Just as Casablanca loves pastel hues, the Ettore Sottsass-founded Italian design and architecture collective also had an enduring love for brightly coloured tones.
The Casablanca and Butterfly ping pong table will only be available via a limited number of channels, table tennis related and beyond – one of which is the Japanese retailer GR8. As this spectacular table deserves, it received the complete Tarantino treatment with GR8 producing a high-value teaser video featuring pro players Jun Mizutani and Maharu Yoshimura.
Currently, what you see retails for ¥2,420,000 (AU$25,685), while just the Racket Set alone will set you back ¥62,700 (AU$665). Sure, it's not cheap. But have you ever seen such a good-looking table tennis table?